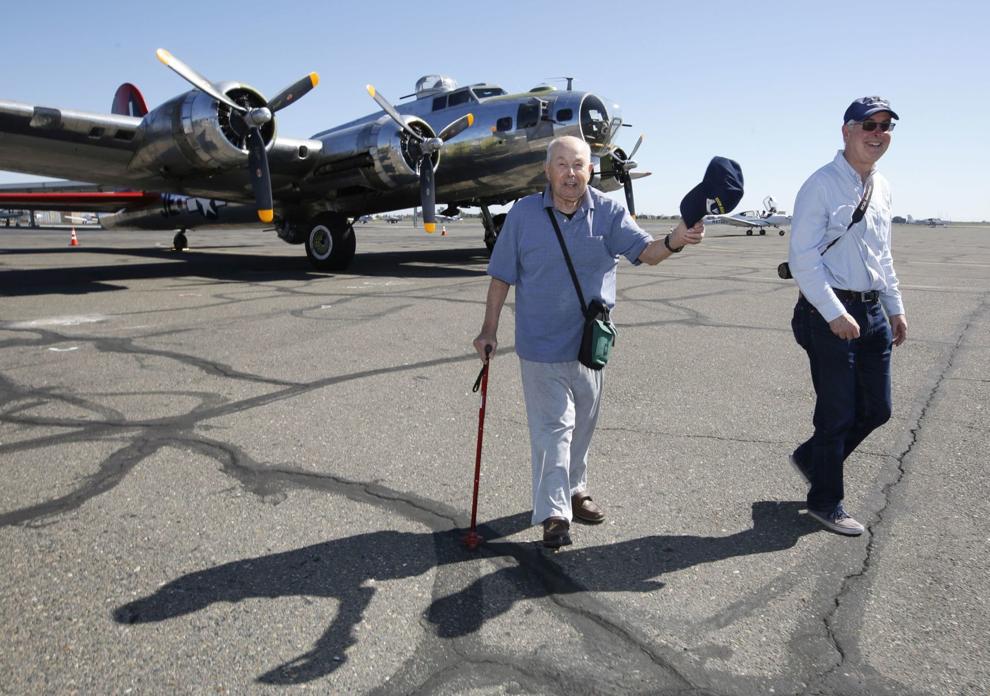 Editor's note: This is the final installment of a 10-part series profiling veterans who live in Napa County. This week's story was sponsored by Jefferson Car Wash.
The 100th Bomb Group of the Eighth Air Force was not a great place to be assigned if you wanted to stay alive very long.
That's where Oakland native Albert Freitas found himself in 1943, part of a wave of long-range bomber units arriving in England during World War II. His job was as a radio operator on the famed B-17 Flying Fortress.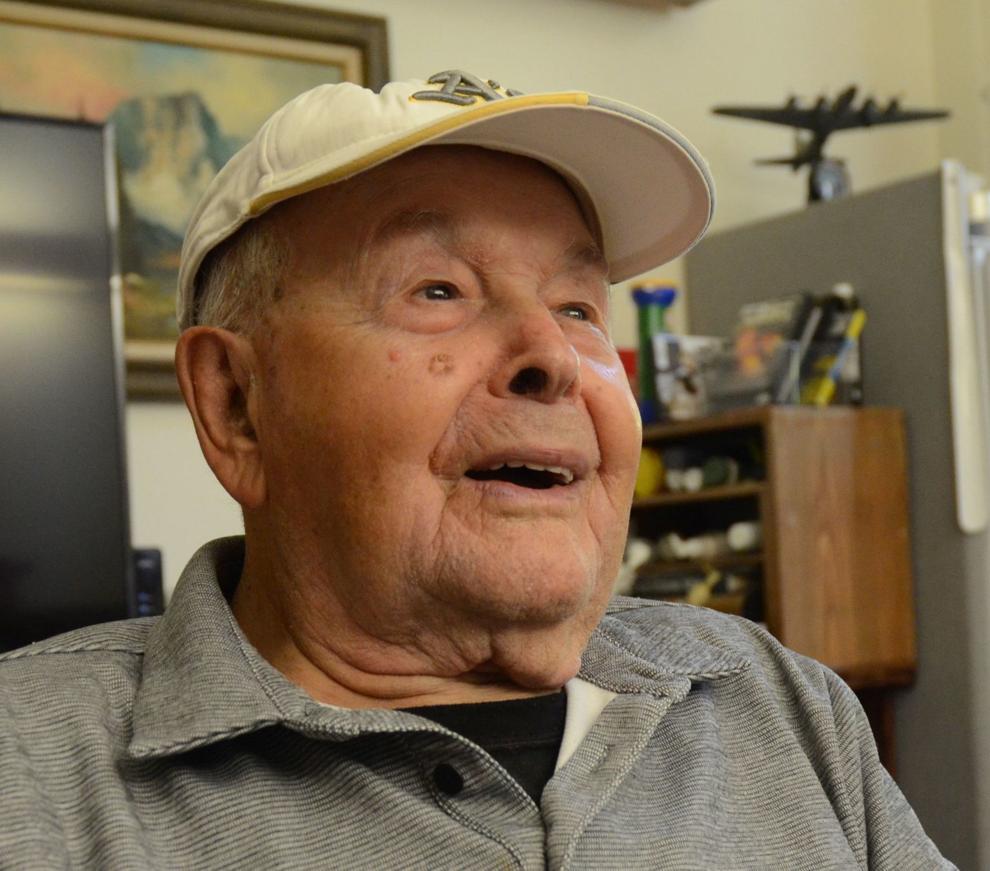 He also manned the "ball turret," the spherical gun turret slung under the belly of the huge plane. He was jammed tight inside the small glass and metal ball, which swiveled and rotated to fire its dual machine guns at incoming fighters.
It was incredibly dangerous work.
"I got 23 missions in; most people when they got in there, about five missions, they got shot down," said Freitas, now 98 and living in the Veterans Home in Yountville. "By the time four months was gone, there were completely new guys coming in and I was an old experienced (crewman)."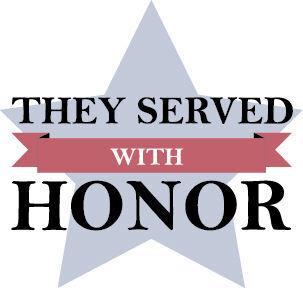 The work was so dangerous that the Army Air Corps promised to send home any crew that made it to 25 missions.
On mission 23, Freitas's improbable run of luck ran out. On a mission to bomb a German rocket base in France, near Cherbourg, on April 28, 1944, his plane was hit twice by German anti-aircraft fire. Half the crew was killed.
Freitas, however, was able to open the escape hatch on the ball turret as the aircraft broke up and pull the chord on his parachute. Unfortunately, the chute was only hooked to one buckle on his flight suit, not the two that it required. That left him dangling in a precarious, off-balance position as he floated down.
"Down below was just clouds and I started coming down," he said. "It took forever to get down through the clouds. It was April and there was all kinds of animals and cows and everything down there."
He landed in a farmer's field, but since he was off balance, he struck his head hard on the ground, knocked out cold for a while.
The Germans quickly captured him and shipped him to a hospital in Paris and then later a processing center in Frankfurt.
"You go in there and they interrogate you and they threaten that you're a spy and so forth," he said.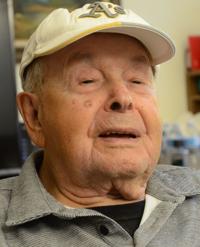 After about three days, they loaded a bunch of captured allied troops into box cars and shipped them to a camp near the Lithuanian border. But that was not far from the Eastern Front, where Russians were steadily pushing German troops back toward Berlin.
"When the Russians got close, the Germans moved us," he said. "We finally got moved to the Baltic Sea … they put us on ships, big grain ships, and they took us to Denmark."
"From then on we just marched; we marched all the way to Bavaria," he said. "We'd spend the night in barns; we'd pick up food and eat them and everything. We kept doing that."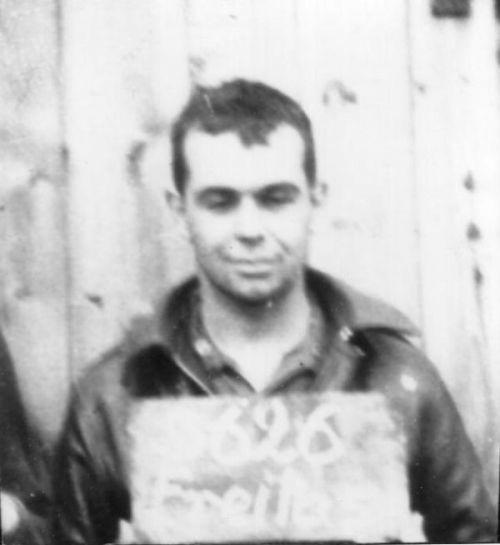 He said the Germans generally treated him and his fellow prisoners well. Despite their legendarily savage treatment of Russian prisoners and inmates in concentration camps, he said the Germans treated American and British prisoners in strict conformance with the Geneva Conventions, which meant decent treatment and the occasional letters to and from home.
"We have two hot meals a day plus a light breakfast," he wrote his parents on May 12, 1944. "We are rationed to a small amount of cigarettes a week."
"Please don't worry about me, as I am taking good care of myself," he told them.
The war ended in May of 1945, but there was about a week between the time their German guards abandoned the prisoners deep in Bavaria and when American troops came to recover them. He recalls that as an unsettling time, with German locals looking to the newly freed prisoners for protection.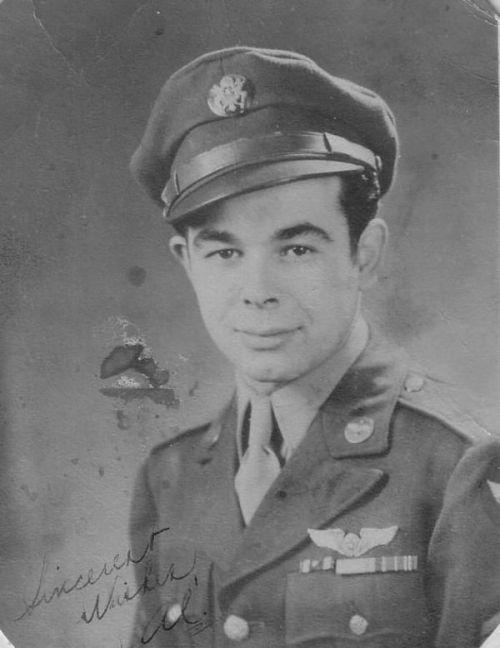 "For a week, we were all by ourselves. There weren't any Germans there, there weren't any Americans there, so we'd knock on people's doors," he said. "And the only reason they would let us in was that there were a lot of Russian prisoners there and they were raping women."
Finally, he was evacuated to France and eventually returned to the United States.
"My family met me, all my cousins were there" upon his return to Oakland, he said. "God, they treated me like a hero, and I remember I started crying. I had never got that emotional before ... That was the war for me."
His only major injury – at least as far as he was aware at the time — was a case of frostbite. At the altitudes where bombers flew, the air was cold enough to freeze skin.
"I'm on the bottom (of the plane), on my back and even though I had a heated suit and everything, that cold would penetrate," he remembers. "And I would always have to urinate. You could call me stinky when we'd land. We were up so high but I had to go so bad I said 'To hell with it' so I just let it go. So much relief."
But then, he said, with his backside pressed against the icy cold metal and glass of the ball turret, "it froze like ice so when we landed my rear end was like burns. Guys were coming out checking my ass out – 'Hey Freitas, how's your ass?' And they say, 'I can't believe it.' And I got a purple heart for that. And this one guy he was really jealous and he said 'you got a purple heart … and you pissed in your pants.'"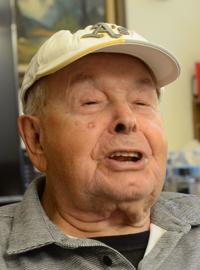 His life was possibly saved by that injury, however embarrassing it may have been. While he was in the hospital recovering, his regular aircraft was shot down. He spent the rest of his time in England as a substitute for other crews who were short on a crew member for some reason.
His only other injury didn't become obvious for many years. When he was about 40, he began suffering unexplained seizures. Doctors eventually concluded that the cause was the blow to his head upon landing in that French field. The government awarded him 10 years of back disability payments. His then-wife wanted to use the money for a trip to Hawaii, but his six kids prevailed on him to build a swimming pool at their Terra Linda home.
After the war, Freitas used the GI bill to go to college, studying to be a graphic designer. He worked a variety of related jobs, including in marketing for Kay Jewelers and framing artwork, but eventually retired.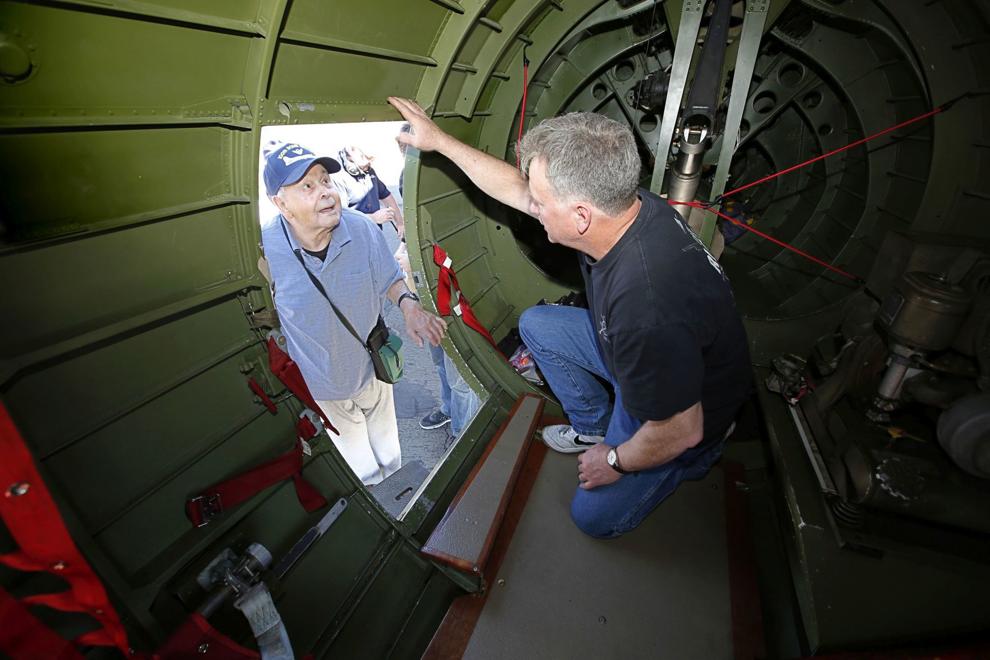 In the 1980s, he helped build the Oakland Aviation Museum, where his medals, uniforms, and memorabilia are on display.
He moved to the Veterans Home 12 years ago to be near his daughter, Lori Piombo, who lived in Napa.
He says he remains in good health and takes the bus just about every day to Napa, where he is a frequent sight at Trader Joe's and Peet's Coffee.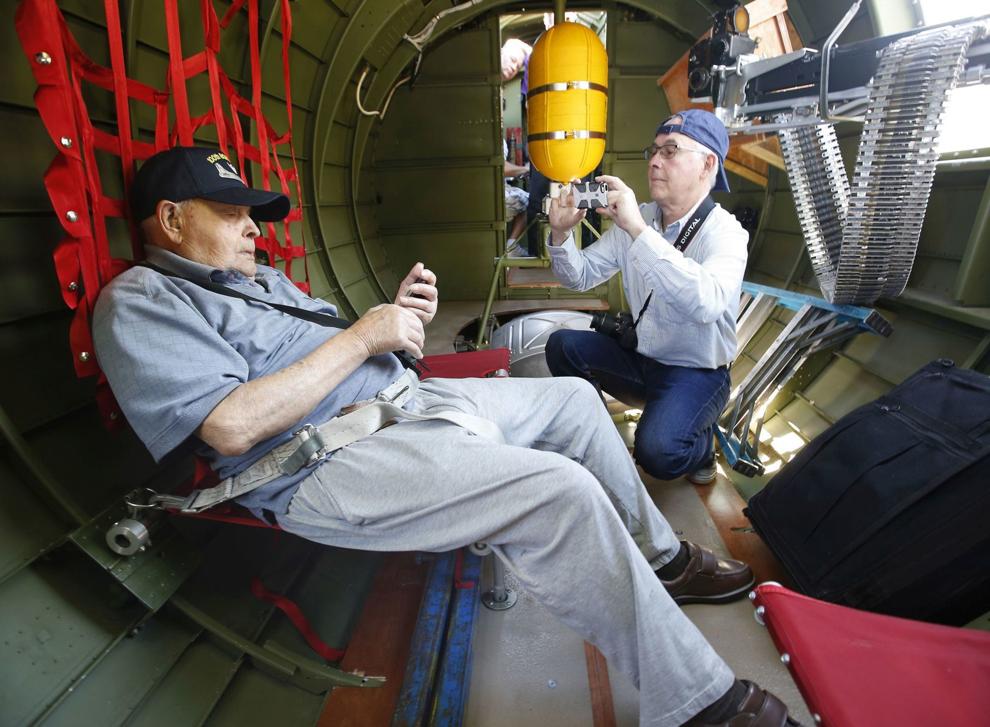 "My friends take pictures and say, 'Oh, I saw your dad,' " Piombo says, laughing.
Freitas says he doesn't really think about the war much anymore, unless someone asks him to retell his stories. But he seems happy and proud to have served on the B-17.
"I was very fortunate," he said.