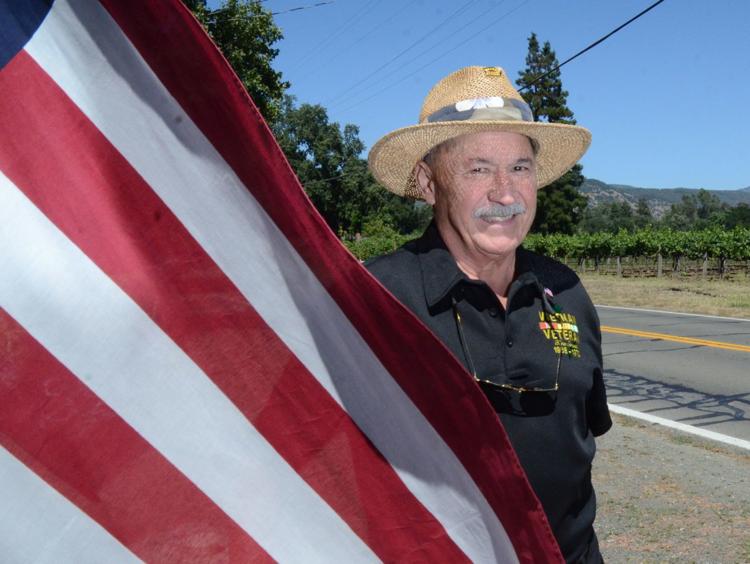 Editor's note: This is the first of a 10-part series profiling veterans who live in Napa County. To submit suggestions for other veterans to profile, email sscully@napanews.com. This week's story was sponsored by Three Brothers Furniture.
Chris Rubio's war started before he ever set foot in Vietnam.
The 19-year-old newlywed from Napa was called out of his Army training to provide escort duty for the body of his brother-in-law, who had been killed in Vietnam.
He had "to go in a hearse all the way to the Oakland army base, and see all of these, must have been several hundred coffins, waiting for [family] to come and claim them and I had to claim his body," he recalls, more than 50 years later.
"That right there was the start of something I had no idea was going to affect me later on in life," he said. "Because I kept thinking 'Oh my God, I might be coming back in one of these caskets.' They were all the same – silver, gray, all of them."
The funeral was yet another glimpse at his unknown future. He attended in uniform, but after the ceremony, he had to change into civilian clothes before the reception.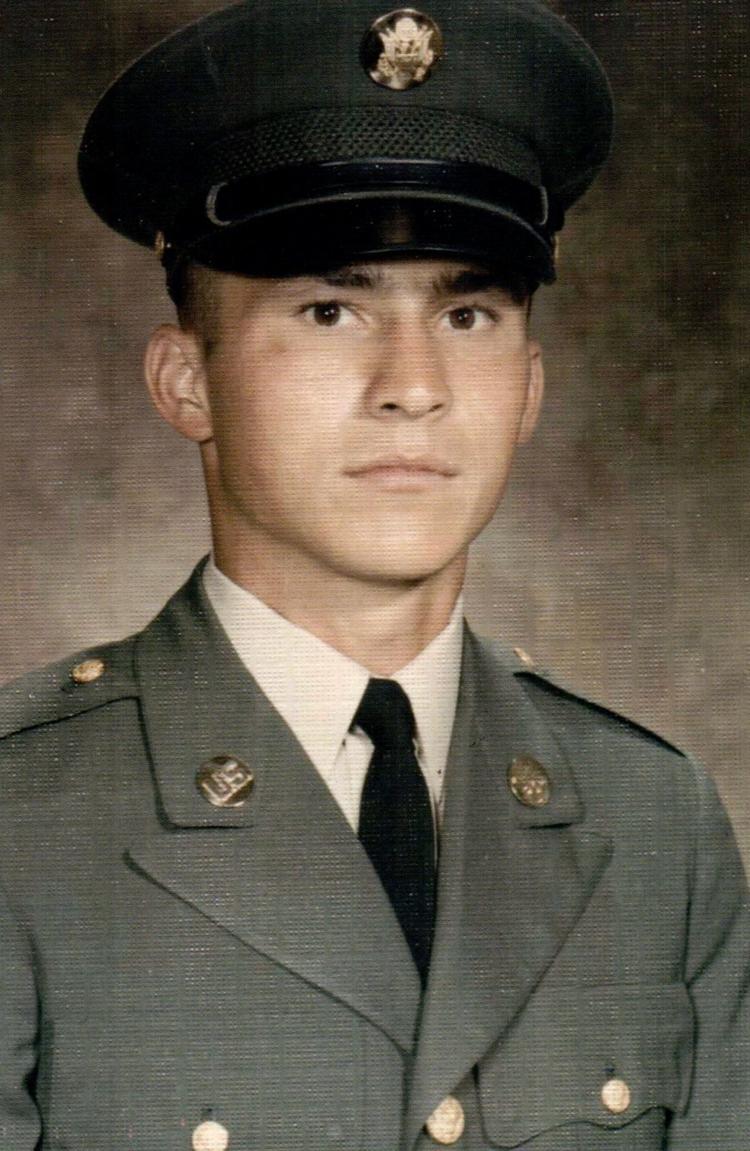 "I think it was kind of demeaning to me because after the funeral, the relatives, according to my in-laws at the time, asked me to take the uniform off because [they thought] it was a disgrace that the war took their son, and they did not believe in the war in Vietnam," he said.
Rubio's world had changed with astonishing speed. In 1967, he had been a handsome muscle car aficionado, a self-described "ladies man" from Wooden Valley, tasting his youth and independence while working at Vallerga's Market and attending Napa Valley College.
That was upended by a draft notice in January of 1968. He volunteered instead, which gave him slightly more time before he was deployed, and within months found himself a 19-year-old private, newly married to a girl who had become pregnant, and off to the jungles of Vietnam.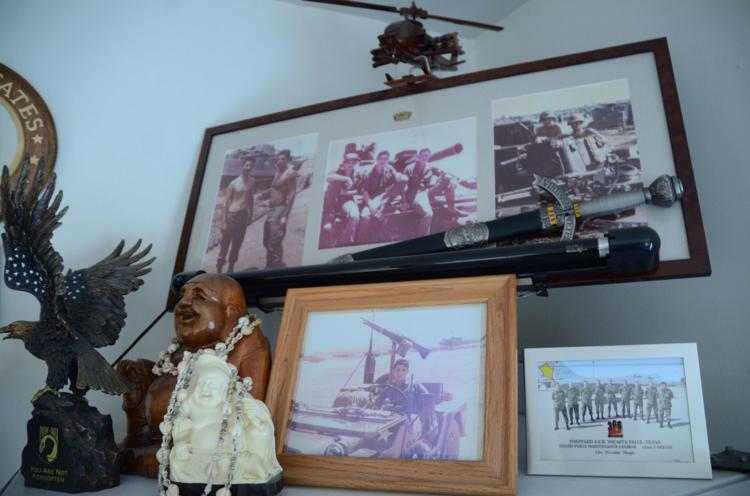 Rubio was a heavy equipment operator – tanks, bulldozers and other equipment – but he saw plenty of duty as a sentry and on patrol, including as a mine-sweeper in front of advancing troops.
"You don't ever know when it's coming," he said of sudden contact with the enemy. "You can be walking with a squad of men, and you're going through the jungle and all of a sudden, 'bang, bang, bang, bang.' What do you do? You've got to be ready for that. You don't just stand there.
"You've got to hit the ground," he said, slapping his hand sharply, "and find out where the fire is coming from and hope to God that you're going to make it out of whatever the situation is."
Rubio wrote of his experience for a college class more than two decades ago, a class he credits with helping him begin to deal with his experience of war.
"I looked forward to mail from home, word from the world, but found it upsetting at times," he wrote. "Here I was fighting a battle and my friends were in school, chasing girls, eating cheeseburgers (my favorite) and having a good old time."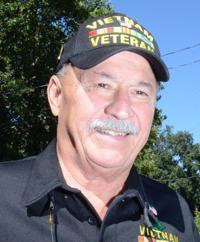 Contact with the Vietnamese was strange, he said. They could be friendly, but they seemed confused about what the Americans were doing in their country. And the confusion went both ways, with every civilian potentially a danger to the Americans.
"They were like day and night; the child you could have given candy to that day could be the sniper that tries to kill you that night," he wrote. "They were not afraid to die and would even approach a group of U.S. soldiers with grenades under their clothing. This was hard for me because I had a child of my own and younger brothers and sisters. I had to look at the Vietnamese children as not really children at all, but my possible enemy and age was irrelevant."
After a year, he was scheduled to come home, but he volunteered to extend his time in order to protect his younger brother, who had been drafted. Pentagon policy at the time was that brothers could not serve simultaneously in a war zone, so Rubio's action bought his brother a safe assignment in Germany.
When he finally did get home, in 1970, he was a changed man.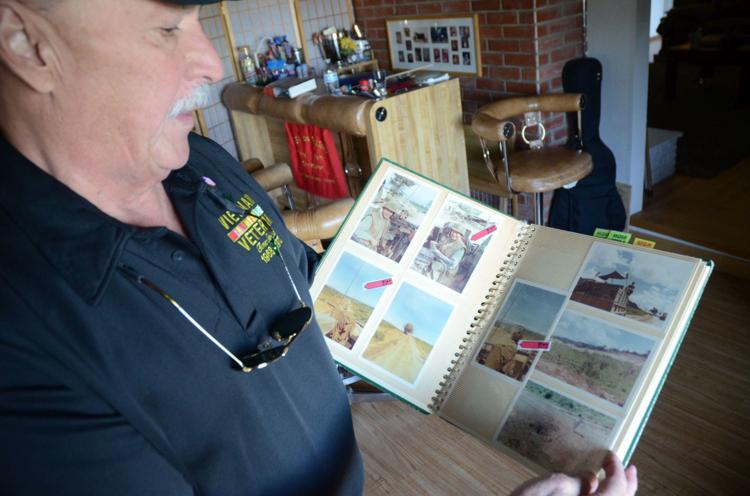 "When I returned home, we had no parades," he said on a recent summer afternoon at his home in Rutherford. "We were spit on, we were looked down on and that right there was one of the things I'll never forget."
His marriage quickly foundered and within a few years, he had some minor trouble with the law that landed him in front of a Napa judge.
He told the judge "'I apologize for doing it, but I said it wasn't me;' It was just I went crazy up here, just like when you do in war, and he knew I was a Vietnam veteran and had come home and was having adjustments, too."
Fortunately, the judge was sympathetic and just fined him, but he told Rubio "I never want to see you in front of me again, because if I do, it's going to be worse. I'm giving you a break."
That day turned around his life, Rubio says, and he's stayed out of trouble ever since. He went on successful careers with Beringer Vineyards in St. Helena and as a business development officer for various banks.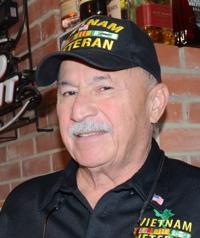 But he could never shake the war.
"I still have nightmares. I wake up in the middle of the night yelling and screaming ... I'm going to live with it forever," he said.
Rubio, 71, and his second wife, Pam, have been married for nearly four decades and have a grown son. She said Chris rarely talked about his war experiences for the first decade or more of their marriage.
"It took a while for me to understand some of the things that made him the way he is," she recalls. "I just knew that he was a great person, but that he had these nightmares. They get paranoid a little bit when they have PTSD."
Chris "wouldn't even talk about Vietnam hardly, until ... when my son was about 12, he came home and said 'Can I interview you, Dad? I have a school project and I'd like to interview you because you're my hero and I want to talk about Vietnam.'"
That interview, difficult as it was, began to break open the shell Rubio had built around himself, he said. He went to the Veterans Home in Yountville seeking treatment. He met Napa County Veterans Service Officer Patrick Jolley, who connected him with therapy, and he got deeply involved with veterans groups, including the American Legion post in St. Helena.
"It's like a family," Pam Rubio says. "Being married to a veteran is like it's a secret family. Because women of vets, we all bond too. It's just, it's weird. We go somewhere and a guy says 'Oh I see you were in Vietnam, I was in (X),' that's all it takes and pretty soon you've got this big family again."
Also helping, they say, is the increasing awareness and appreciation of the war.
"Kids are coming up to him saying 'thank you for your service,'" Pam said. "It's like now the word is getting out. Parents are telling their kids 'that guy was in the service.'"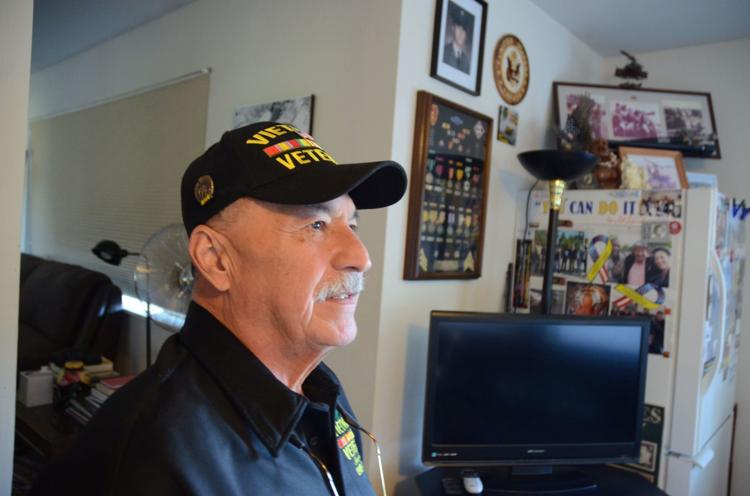 That kind of recognition really helps, Chris says, recalling — with a small tear — a flight where a stewardess comped his drinks and food just because of his service.
But he gets serious when he thinks about how long it took for the public to begin to accept the men who were fated to fight a distant, difficult-to-understand, and unpopular war.
"I find it very difficult and sad that it took till the late '80s for people to understand that we came back and were suffering from PTSD," he said. "... I feel if help would have come sooner, more of us could have been saved because the suicide rate among veterans was very high."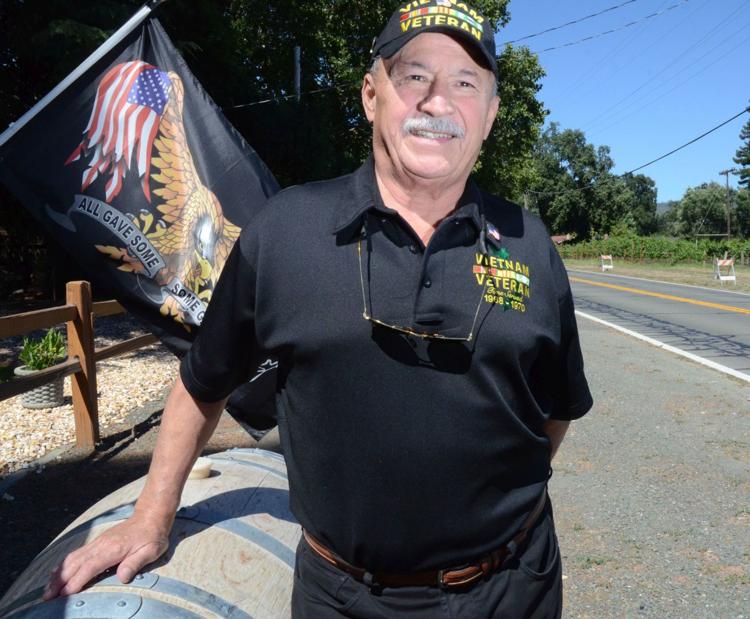 Get local news delivered to your inbox!
Subscribe to our Daily Headlines newsletter.