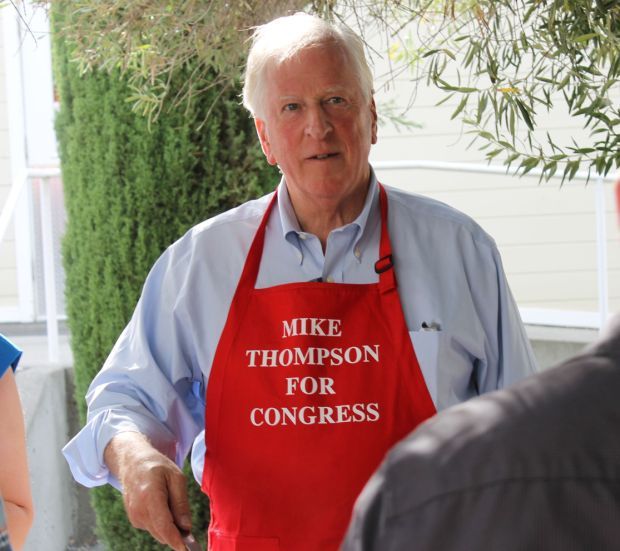 Congressman Mike Thompson, D-St. Helena, will host his annual pasta dinner in Napa Valley on Sunday, Aug. 7. The public is invited to enjoy an evening with family and friends, wine, a silent auction, great food and music by Sweet Burgundy.
This year, Thompson has invited his colleagues, Krysten Sinema of Arizona and Eric Swalwell, who represents the East Bay, to attend as his guests. In Congress, Representatives Sinema and Swalwell are leaders of the Future Forum, which aims to bring energetic, innovative and forward-looking leadership to address the 21st century challenges the U.S. faces today.
The event will be from 5-7 p.m. at The Ranch Winery, 105 Zinfandel Lane, St. Helena.
Tickets are $25 for adults, and children under 12 years are free. Tickets can be purchased in advance, at the door the day of the event, or at: www.mikethompsonforcongress.com. For more information, call Mary Jane Bowker at (707) 226-8989.
Get local news delivered to your inbox!
Subscribe to our Daily Headlines newsletter.