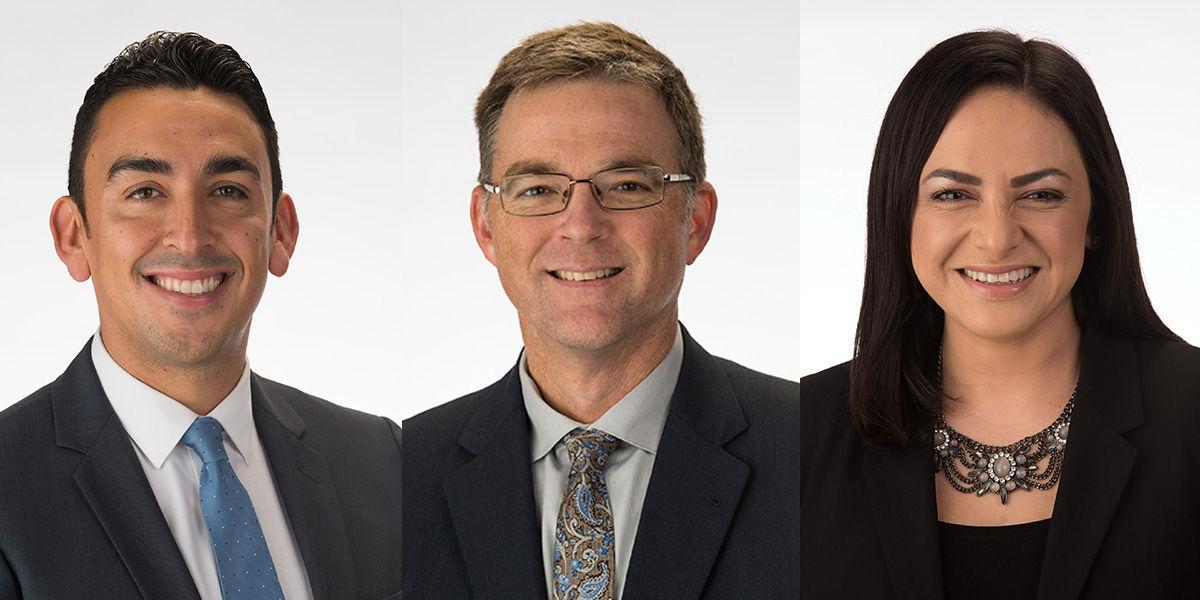 Incumbents for three Napa County Board of Supervisors seats on the March ballot are actively fundraising – Supervisor Alfredo Pedroza has more than $200,000 in his campaign coffers—but no opponents have joined them.
Supervisors Pedroza, Ryan Gregory and Belia Ramos all said last week they are running for reelection. Their campaign finance filings for January through June show they are putting money where their mouths are.
Recent debates over watershed preservation and winery growth have packed the Board of Supervisors chamber, but not the campaign trail. Candidates raising more than $2,000 during the first six months of 2019 needed to file financial forms with the county Election Division by July 31. No challenger did.
A majority of seats on the five-person Board of Supervisors are on the ballot, which means the election could potentially reshape the direction of the county. But any challengers who arise will have to play catch-up in fundraising.
Alfredo Pedroza
Pedroza represents 4th District that includes parts of northeastern city of Napa and extends east to such rural areas as Soda Canyon, Silverado, Circle Oaks and the southern tip of Lake Berryessa. He reported raising $100,489 during the first half of the year, of which $94,889 was in cash and $5,600 was in non-cash contributions.
That's only part of Pedroza's fundraising efforts. He entered the year with a cash balance of $192,880, added that $94,889, spent $51,865 and as of June 30 had a cash balance of $235,903, according to his campaign filing.
Among the donors, Craig Hall of Hall Wines gave $10,000, Luna Vineyards $5,500 and Krupp Brothers LLC, Peter Read of Read Investments, Betty Woolls of Woolls Ranch winery, Silver Oak Cellars, Charles Wagner of Caymus Vineyards and James Dyke of Mira Winery $5,000 apiece.
Pedroza's spending included civic donations of $2,500 and $1,800 to OLE Health Foundation, $1,500 to Napa Silverados, $1,000 to Cinco de Mayo Golf, Inc., and $1,450 to Kiwanis Club of Napa. Other payments included $20,589 to The Meritage Resort and Spa for a fundraiser.
Pedroza was appointed to the Board of Supervisors by Gov. Jerry Brown in late 2014 to fill a vacant seat and won election in 2016. The life-long Napa County resident worked as a bank manager and served on the Napa City Council from 2012 to through 2014.
Ryan Gregory
Gregory represents the 2nd District that includes the northernmost part of the city of Napa and extends along the west side of the city to take in a portion of Browns Valley. It also includes part of central Napa and the rural Mount Veeder area.
He reported raising $78,713 from Jan. 1 through June 30, of which $72,234 was cash and $6,479 was non-cash contributions. He spent $3,285. He began the year with $13,922 and on June 30 had a cash balance of $82,870.
Several donors gave $5,000. They are Napa Recycling & Waste Services General Manager Greg Kelly, Betty and Paul Woolls of Progeny Winery, Craig and Kathryn Hall of Hall Winery, Darioush Khaledi Winery, LLC, Igor Khandros of Skyhill Ranch, LLC, Luna Vineyards, Robert Torres of Trinchero Family Estates and Silver Oak Cellars.
Gregory is seeking a second term after winning his seat in 2016. He is a third-generation Napa resident and was vice president of the Napa civil engineering firm RSA+.
Belia Ramos
Ramos represents the 5th District that includes American Canyon, part of the southeast city of Napa and part of rural Coombsville. She reported raising $52,221, of which $50,221 was cash and $2,000 was non-cash contributions.
She started the year with $40,797, spent $5,820 and on June 30 had a cash balance of $85,198.
Among the donors, Chuck Wagner of Wagner Family Wines gave $10,000, Don Richard of Platypus Tours $4,000, V. Sattui Winery $3,000, Silver Oak Cellars $2,500 and NOVA Group CEO Ron Fedrick $1,063.
Ramos is a Napa County native who has worked as an attorney and founded a company to prepare applicants for the California Bar Exam. She served on the American City Council from 2010 to 2016 and was elected to the Board of Supervisors in 2016.
Cannabis advocates
Supervisor candidates weren't the only ones raising money. Cannabis advocates have collected enough signatures to qualify a March ballot measure to legalize and regulate commercial cannabis cultivation in the rural county.
The fundraising group is called Napa County Citizens for Responsible Green Cannabis Regulation. It reported raising $57,000, of which $13,000 is cash and $44,000 is loans from Napa Valley Fume, a company headed by Eric Sklar of the Napa Valley Cannabis Association.
Donors include The Scotts Company and Subsidiaries at $10,000. The company's address is the same as the Scotts Miracle-Gro Co., the lawn and garden products company that on its website has an opinion piece favoring cannabis legalization.
Other contributors include vintner Rob Mondavi and Joe Kavanaugh, CEO of Future Crop exchange & Atrium Cultivation, at $1,000 each.
The group reported spending $78,878 and having $23,021 in unpaid bills. Payments include $48,000 to Olson Petition Management for petition circulating to qualify the ballot measure.
Farm Bureau
Napa Valley Farm Bureau is another potential money player in the March elections. The group announced a few months ago it had formed a political action committee designed to elect candidates friendly to agriculture.
"This PAC is the only one of its kind in Napa Valley and will allow us to best represent the interests of our members," Farm Bureau President Johnnie White said in a release.
The resulting group, Napa County Farm Bureau Fund to Protect Napa Valley Agriculture, reported raising $60,120. Among the donors, Dario Sattui and affiliated entities and Caymus Vineyards each gave $25,000.
Go to https://bit.ly/33eUu2q to find campaign financial forms at the county's new website for election information.
Get local news delivered to your inbox!
Subscribe to our Daily Headlines newsletter.