A little girl found dead, her body abnormally cold and bruised all over, her mother nowhere to be found. This is the scene that police found when they arrived at 2060 Wilkins Ave. on Feb. 1, 2014.
The girl's mother, Sara Lynn Krueger, was found and arrested a day later with her live-in boyfriend, Ryan Scott Warner, in El Cerrito. Three years later, this past spring, the former couple was tried separately in the same courtroom, assigned separate juries, on suspicion of murder.
"How did we get here? I'll never understand," 3-year-old Kayleigh Slusher's grandmother, Robin Slusher, said, following the trial.
The death of Kayleigh Slusher impacted not just her family, but the whole Napa community and made headlines across the nation. The month-long trial, which included daily coverage by the Register, kept these wounds open. Even residents with no ties to the family showed up in the gallery of the courtroom to watch as horrific evidence and heartbreaking testimony were revealed.
The 30 jurors assigned to the Krueger and Warner trials viewed numerous graphic images, including crime scene and autopsy photos.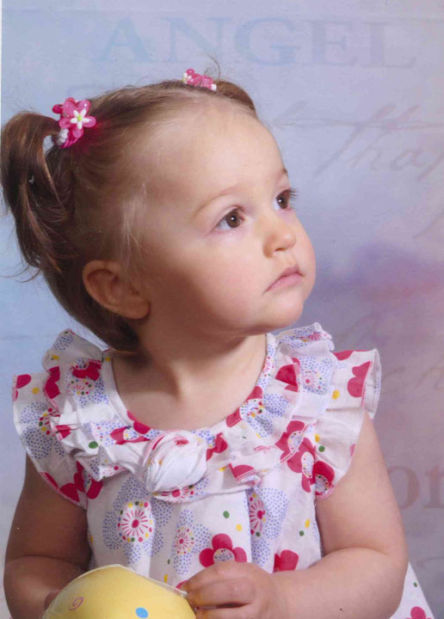 Crime scene photos of Kayleigh found dead in her princess bed, her body tucked under three small blankets, caused nearly the entire courtroom to break into tears.
"I thought it was a doll," Officer Robert Chambers, the officer to find Kayleigh, told the court early in the trial. "Her skin was just ice cold."
In all his years as an officer, he said he had never felt a body that cold, that he didn't think it was even possible for a body to be colder than the room it was in.
Eventually, he would find out why.
After she died, Kayleigh's body was put in the kitchen freezer. Only later, before Krueger and Warner fled, was Kayleigh's body moved to her bedroom.
Empty frozen food containers were found in the home, which was dark with closed blinds, curtains over the windows, and a light switch that was taped over, preventing it from being turned on, according to testimony.
The prosecution showed nearly 40 photographs of Kayleigh's autopsy to the jurors using a projector. Photos depicting bruising underneath Kayleigh's scalp were discussed, but were not shown.
Kayleigh died from complications of mesenteric contusion and small intestinal hematoma caused by fatal child abuse and neglect, the jury was told. She suffered multiple blunt impact injuries to the head, torso and extremities, and her death was classified as a homicide.
Krueger's attorney, Jim McEntee, attempted to portray his client as a battered woman suffering from PTSD. On the stand, Krueger testified that she had been raped as a teenager, started using methamphetamine early in life and had a hectic home life.
McEntee tried to shift the blame to Warner, who had moved into Krueger's home just six months before Kayleigh's death. At that time, Krueger started using methamphetamine, a drug she has a history with, daily.
"In this case the trauma was actually the proximity to the testimony, which was really horrific," said Dr. Joel Mostow, Napa County's psychiatric medical director.
The Slusher trials were the first time that the courts used the Mental Health Division's debriefing services.
After nearly a month of hearing testimony, the dual juries in the trial found both the mother and her boyfriend guilty of first-degree murder and assault on a child causing death. Jurors also found the special allegation that the murder involved the infliction of torture to be true in both cases.
Deliberations were over in less than a week.
"These verdicts are a message to our community that our children are to be treated with love, patience, and respect," said Deputy District Attorney Lance Hafenstein, one of the prosecutors on the case.
Because jurors also found the special allegation that the murder was intentional and involved the infliction of torture to be true, the death penalty could have been applied in this case, according to California law. The DA's Office, however, announced last year that they were not seeking the death penalty for either Krueger or Warner.
Krueger and Warner were denied probation and sentenced to life in prison without the possibility for parole for the murder conviction and a special allegation that the murder involved the infliction of torture. They were sentenced to 25-years to life in prison for the assault conviction, but that sentence was stayed.
Krueger, 27, is currently being held at Central California Women's Facility in Chowchilla, according to the California Department of Corrections & Rehabilitation. Warner, 30, is being held at High Desert State Prison in Susanville.
A civil lawsuit filed by Kayleigh's father, Jason Slusher, against the City of Napa, County of Napa and several police officers and social workers alleging that their negligence contributed to Kayleigh's death is still pending. Slusher was incarcerated at the time of Kayleigh's death.