For more than two weeks, the Napa Premium Outlets have been rendered a ghost town by a viral outbreak that has virtually shut down daily life in the city and across much of the U.S. Yet two tenants are pressing on, trying to serve lunches, snacks and coffee in a shopping center emptied out by the coronavirus and the resulting order for Californians to shelter at home.
On a drizzly gray Sunday afternoon, fewer than a dozen cars dotted the expanse of puddle-streaked asphalt at the outlet mall off Freeway Drive. Doors were locked, lights extinguished at the storefronts for Nike shoes and Guess jeans and Kate Spade handbags, only occasionally passed by the odd passer-by strolling for some fresh air or walking a dog.
Pasted inside the door of the Samsonite suitcase outlet was a notice advising the store would remain closed through March 31 – five days previously. A few steps into the Polo Ralph Lauren store, polo shirts in seven colors remained neatly folded on two display shelves – but untouched, like most everything else in the shopping center, for the past 17 days.
But within a pair of swung-open doors between the Sunglass Hut and the J. Crew was a sign of life.
Sporting their black aprons, Lauren Saunders and her daughter Lisa Blanc were serving customers at their coffee shop and bakery brewed, one or two or three visitors at a time. The co-owners smiled and and made small talk with passers-by stopping in for lattes or take-and-bake cookie kits to bring home, even though they had to greet their customers across a barrier of two folding tables to keep a 6-foot distance in hopes of preventing the virus' spread.
Daily business was not much more than a third the usual level, yet Saunders and Blanc counted themselves more fortunate than many other shop owners – particularly with almost no other stores able to drive visitors their way. "It's very humbling to us how many people have come to the outlets, just to see us and support us," said Blanc.
Since a shelter-at-home order by Gov. Gavin Newsom took force March 20 – the most drastic step taken to combat a virus that as of Saturday had infected more than 13,000 Californians and killed at least 319, including two Napa County residents – businesses deemed non-essential have been required to close their doors. The directive immediately shut down the array of clothing, footwear and apparel sellers that call Napa Premium Outlets home, leaving open only food sellers exempted from the shutdown – and only for carryout and delivery.
Inside the outlet mall's small food court, a solitary booth remained open: Hunan China Express, where a woman served out the occasional combination plate in front of dozens of chairs stacked atop tables. A few paces to the left was the bare butcher-block counter and darkened refrigerator case of Napa Farms, with no trace of the chicken pesto sandwiches and quinoa bites listed on its menu board.
The Chinese eatery's owner, who gave only her surname of Yao, was subsisting on takeout orders mostly from neighborhood residents living west of Highway 29, encouraging as many people as possible to order their meals via DoorDash and generally keeping physical contact to a minimum. Even after weeks of health officials preaching the avoidance of close contact to avoid spreading COVID-19, she still felt it necessary to post three colored placards well away from her booth: "Practice Social Distancing – Staying at least 6 feet away from each other."
"Customers still walk toward me; that's why I keep this sign here," said Yao, who sanitizes fixtures and door handles frequently. "A lot of people still do not recognize we have to keep 6 feet apart."
A minute later, Yao received a visit from Mary Deemer, who stopped by for lunch in a food court still serenaded by pop music on the public address system, even with virtually nobody to listen. "It was weird they kept the music on – it's kind of creepy, with no cars," said Deemer.
Farther down the outlet mall's curbside in front of brewed. were six cars parked closely together, half the total number of vehicles on the property on what normally would have been a busy weekend afternoon. For more than two weeks, the cafe has been the liveliest spot – relatively speaking – of a retail hub otherwise in hibernation.
During the stay-home order, Saunders and Blanc have switched to takeout and delivery, stepped up their sanitizing of their storefront, and laid down tape strips 6 and 12 feet from the entrance to keep waiting customers a safe distance away. Even the cafe's currency and change are now sanitized, they said, although the mother and daughter encouraged visitors to make touchless smartphone payments or use a credit card reader – taking care to avoid even finger contact with each customer.
"It feels like we're going into surgery," Blanc quipped, managing a slight chuckle.
Although takeout orders already accounted for about three-quarters of brewed.'s business before the COVID-19 emergency, its owners have reshaped their offerings to appeal to homebound families. Cookie kits allowing buyers to bake the treats at home – or decorate them with icing and sprinkles – have become more popular, said Blanc and Saunders, and the cafe will deliver an Easter-themed version of the kits with bunny- and egg-shaped cookies on Friday and Saturday ahead of the holiday.
"We want to keep the doors open, and we really want to do the right thing by our guests and our staff," said Saunders.
Editor's note: Because of the health implications of the COVID-19 virus, this article is being made available free to all online readers. If you'd like to join us in supporting the mission of local journalism, please visit napavalleyregister.com/members/join/.
Zuzu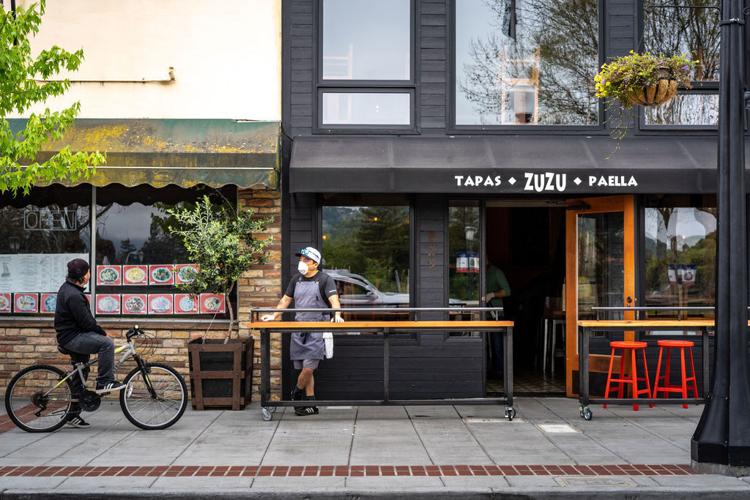 Lovina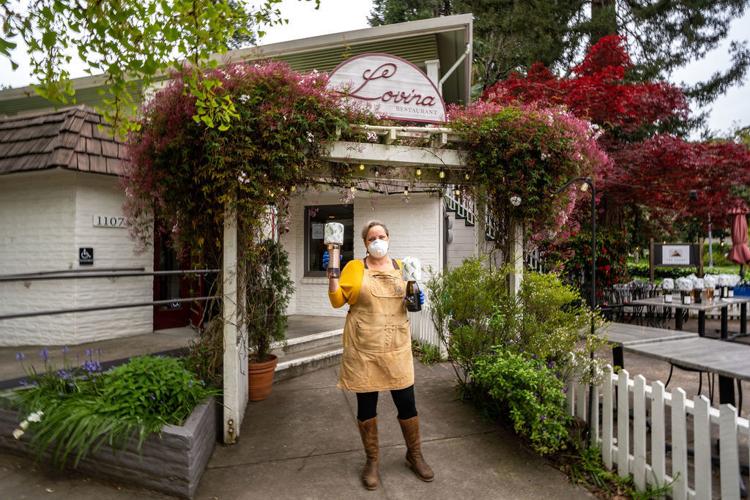 Calistoga Playground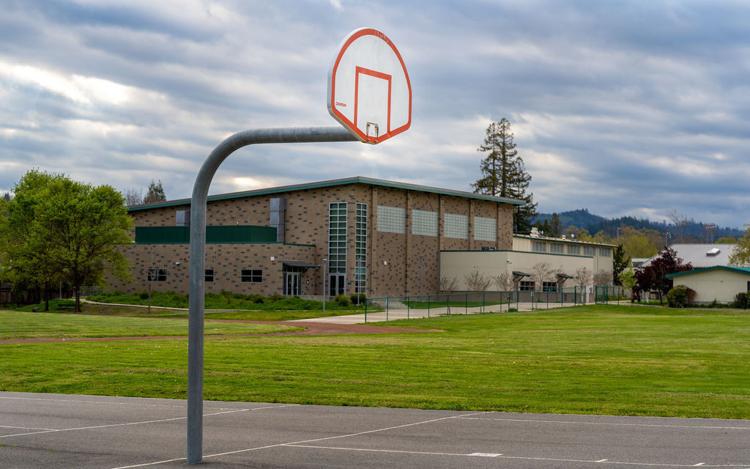 Hydro Grill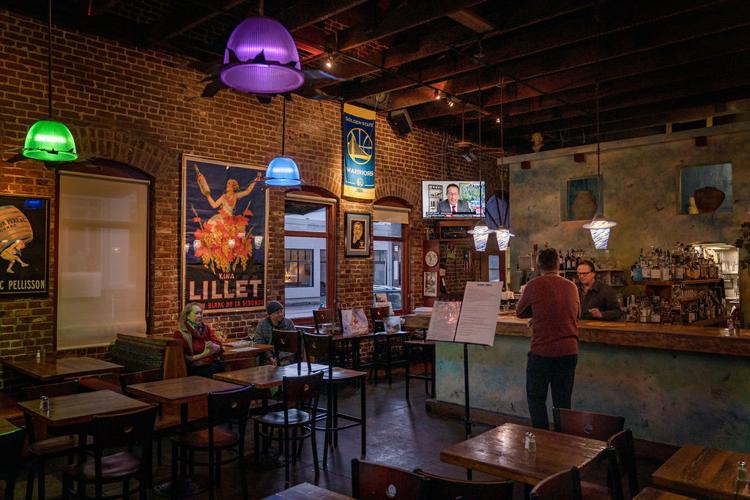 Johnnys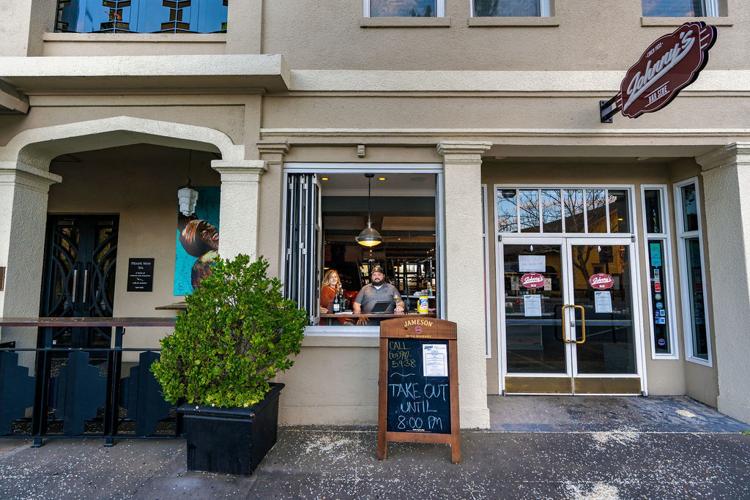 Puerto Valarta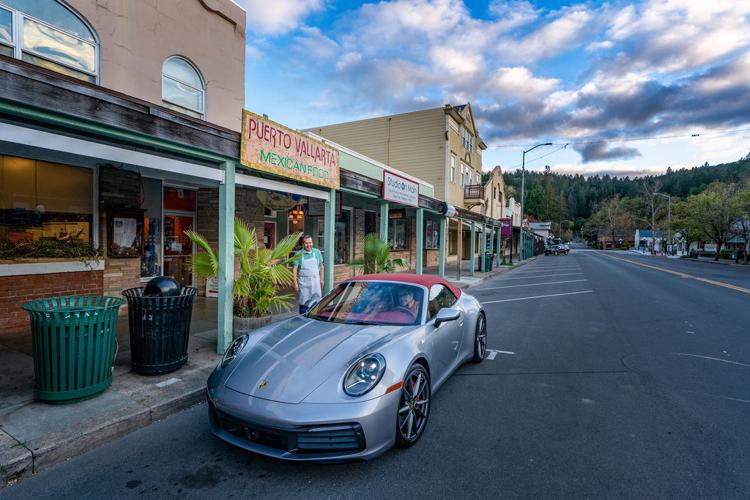 Calistoga Thai Kitchen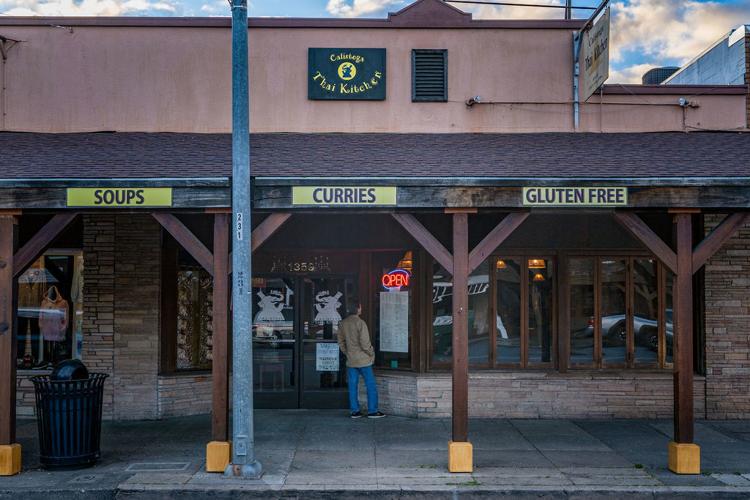 Theorem Vineyard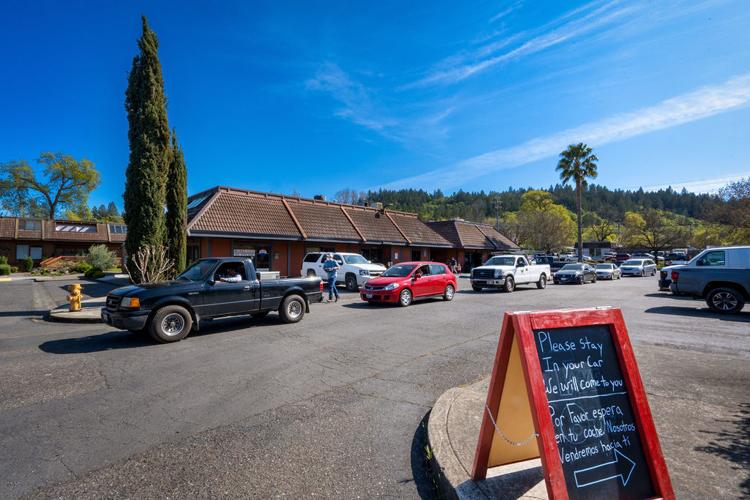 Evangeline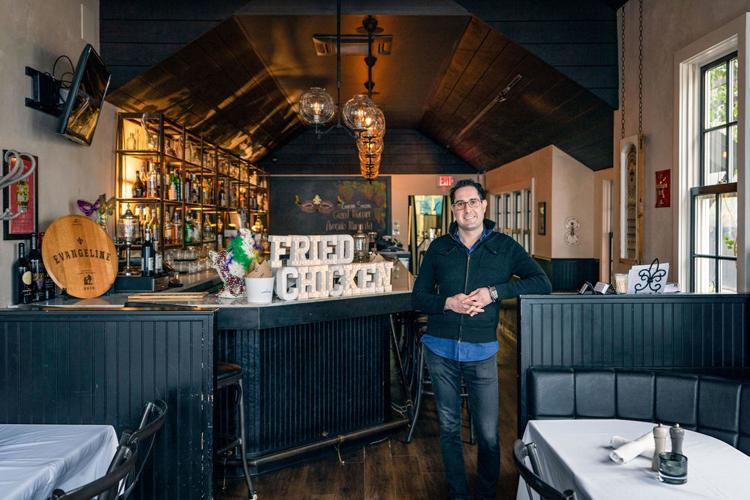 Napa Whole Foods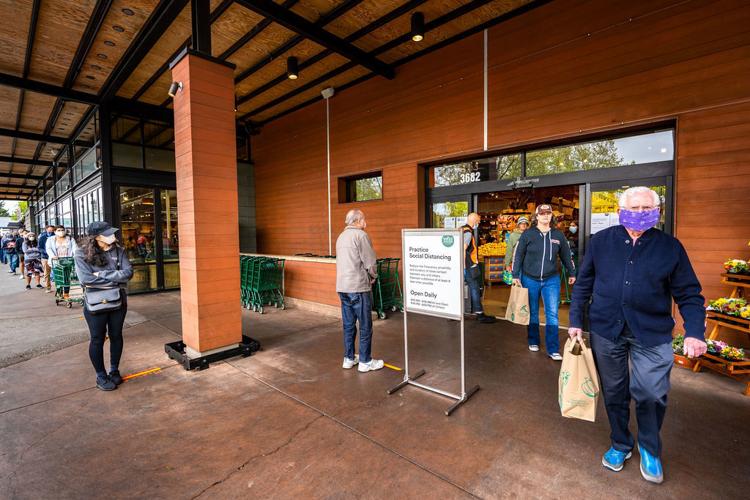 St. Helena Gott's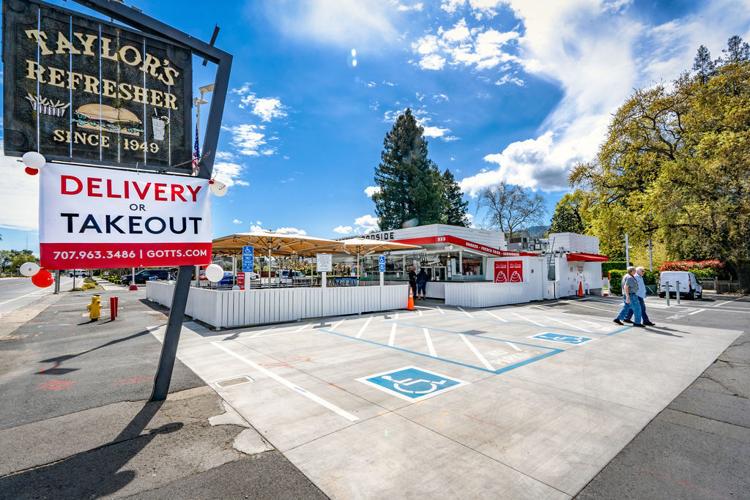 Press in St. Helena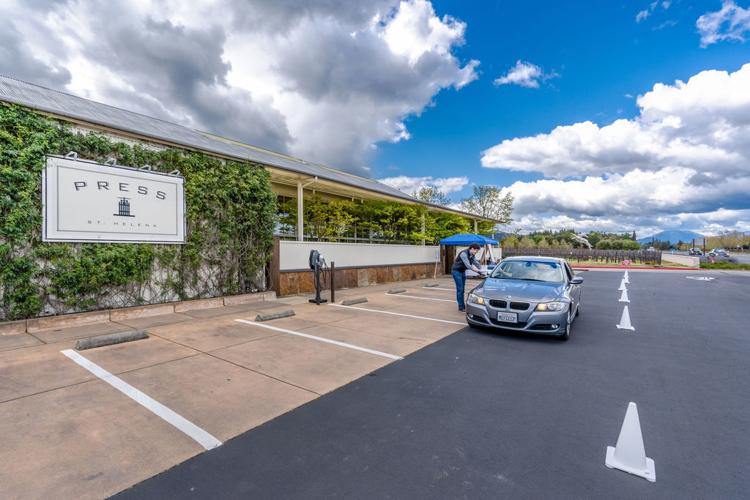 Tra Vigne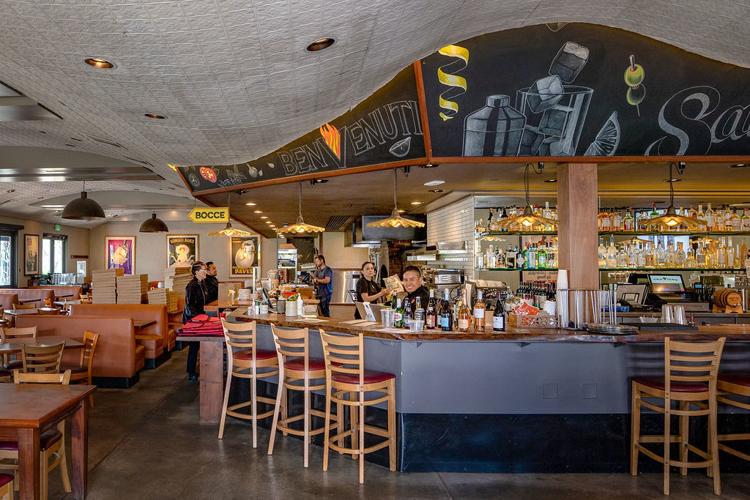 Napa Whole Foods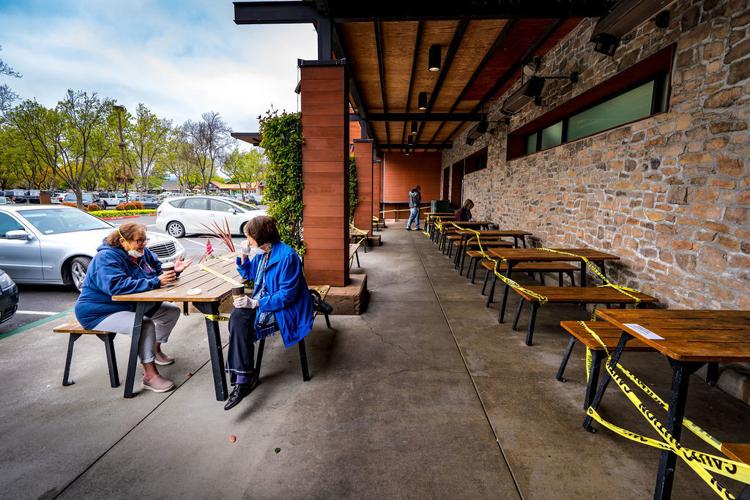 An empty street in Calistoga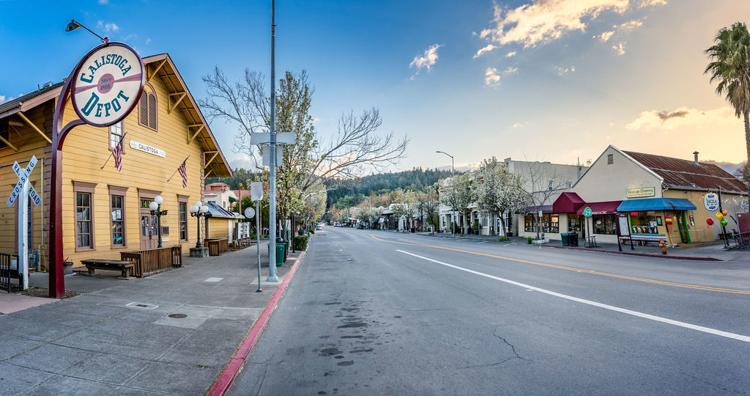 An empty Calistoga street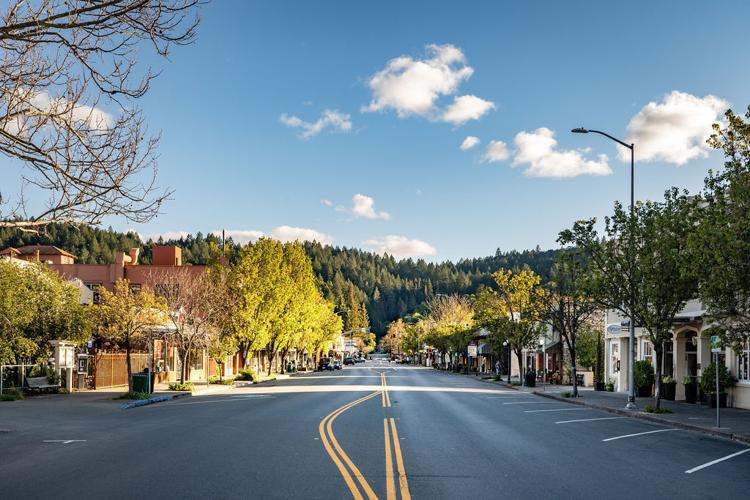 Ace Hardware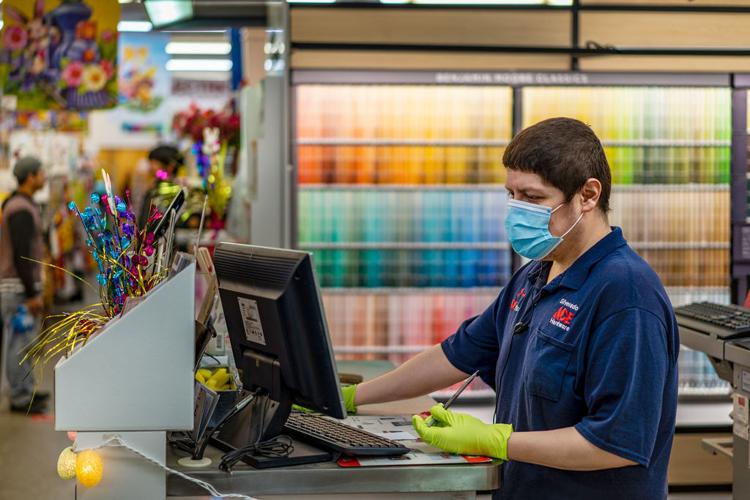 Ace Hardware in Calistoga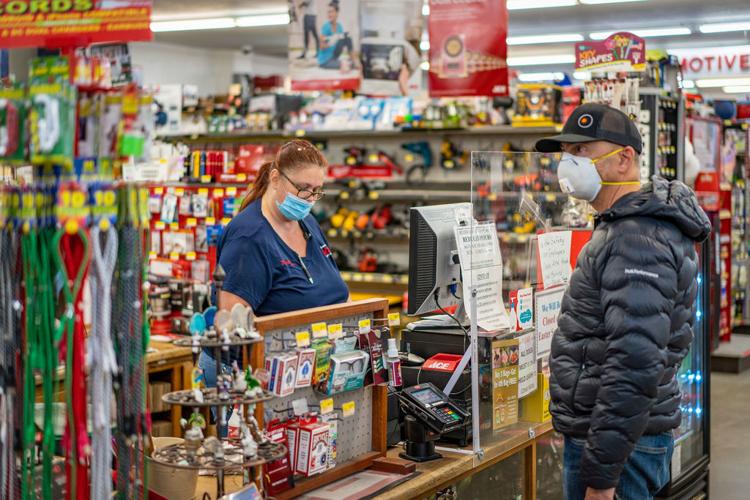 Calistoga CalMart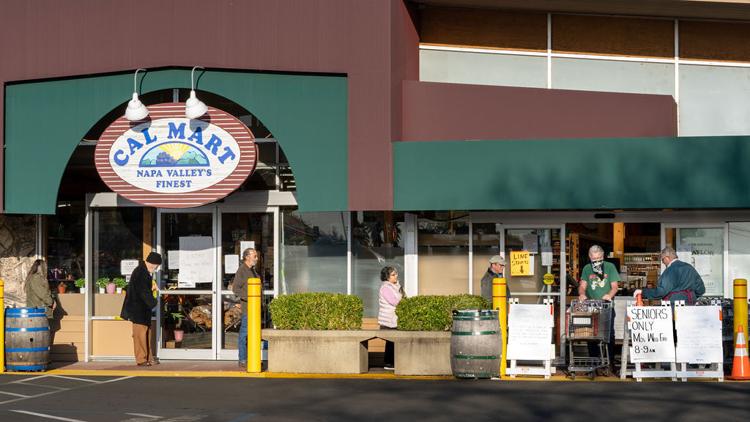 Calistoga Farmers Market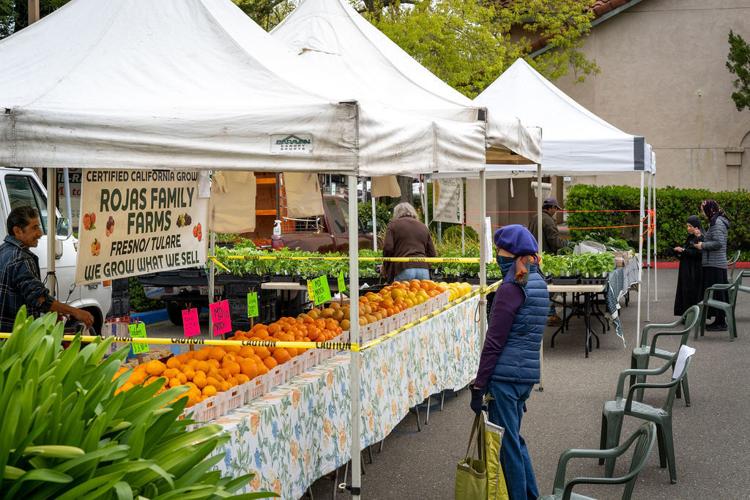 Calistoga Farmers Market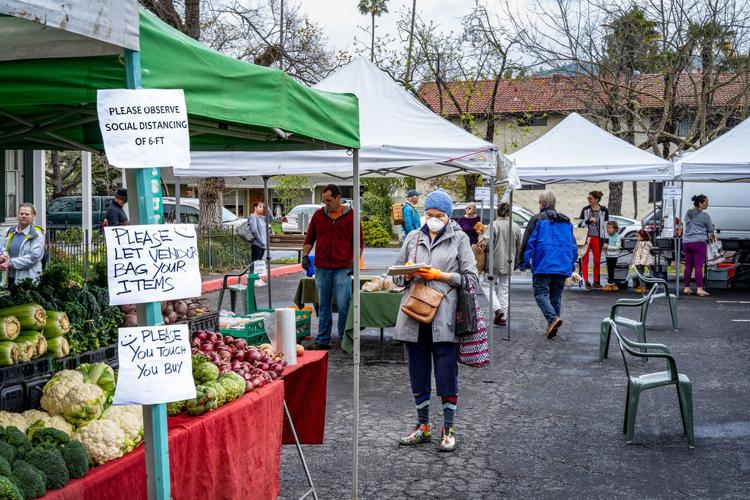 Calistoga Farmers Market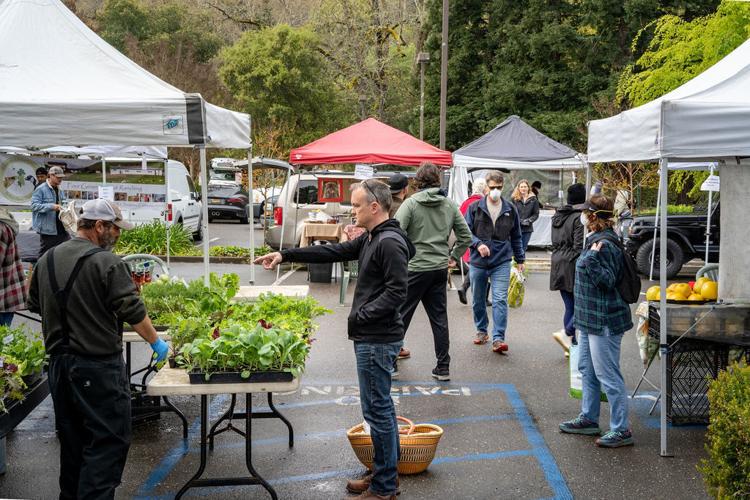 Calistoga Farmers Market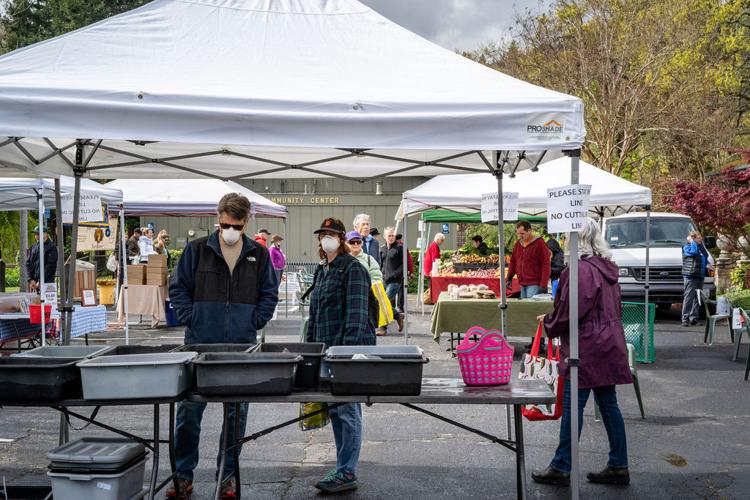 Calistoga Farmers Market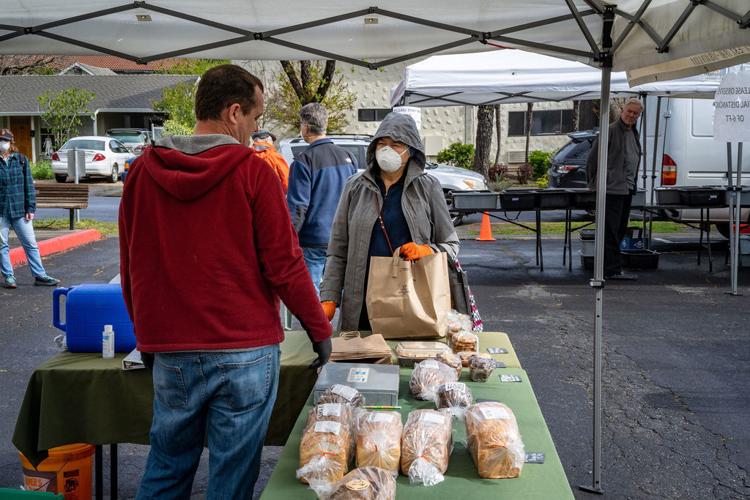 Calistoga Farmers Market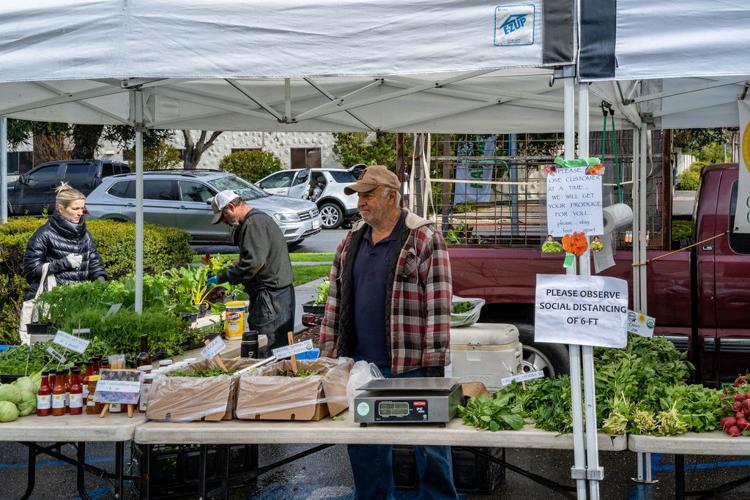 Calistoga Farmers Market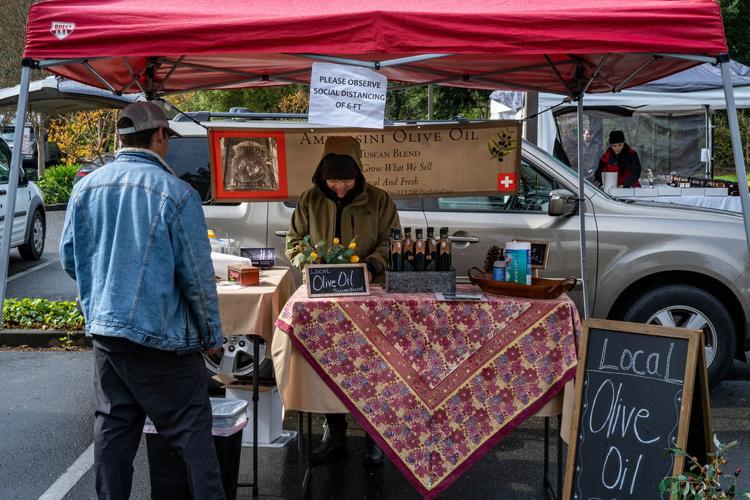 Calistoga Farmers Market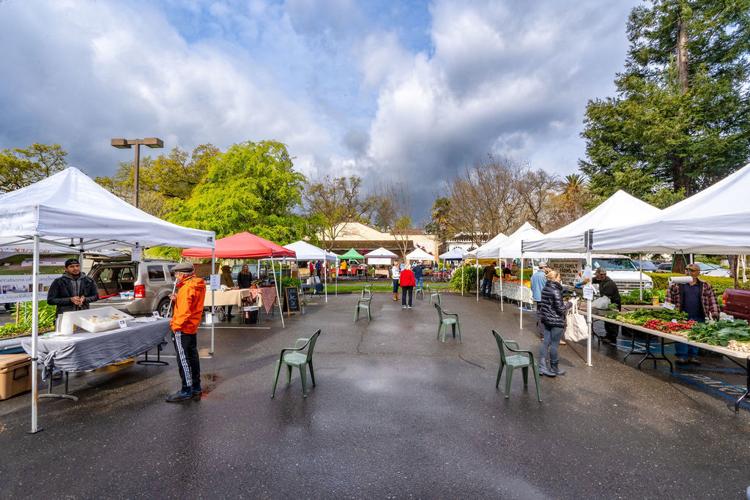 Easter Bunny tours Napa neighborhoods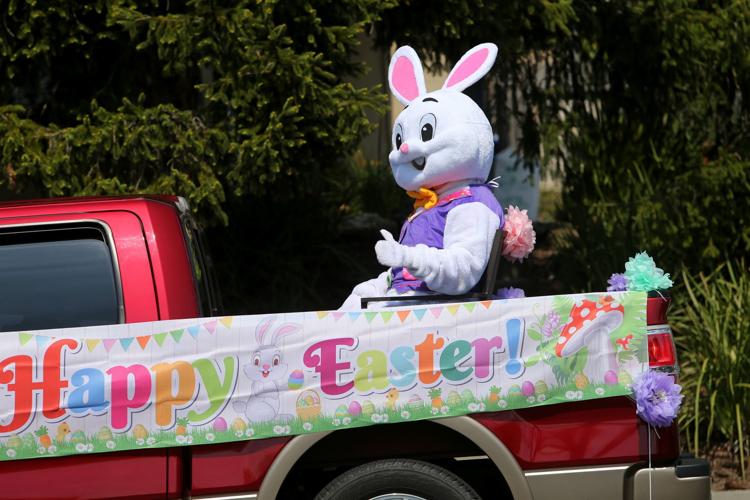 Whole Foods line, April 11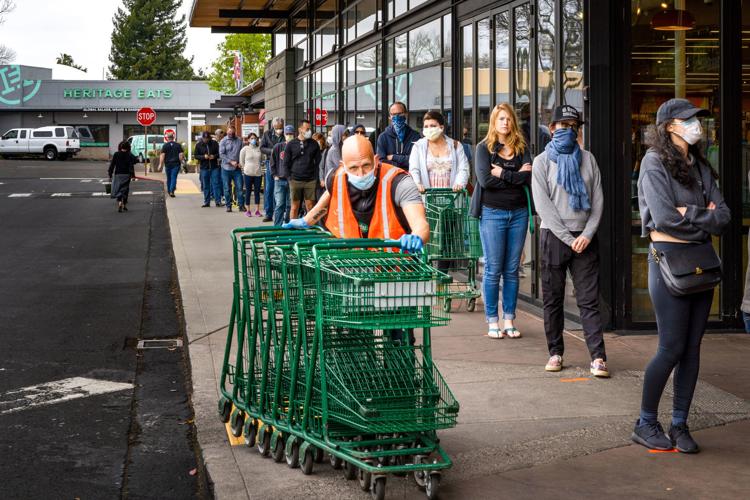 Grab-and-go school lunches in Napa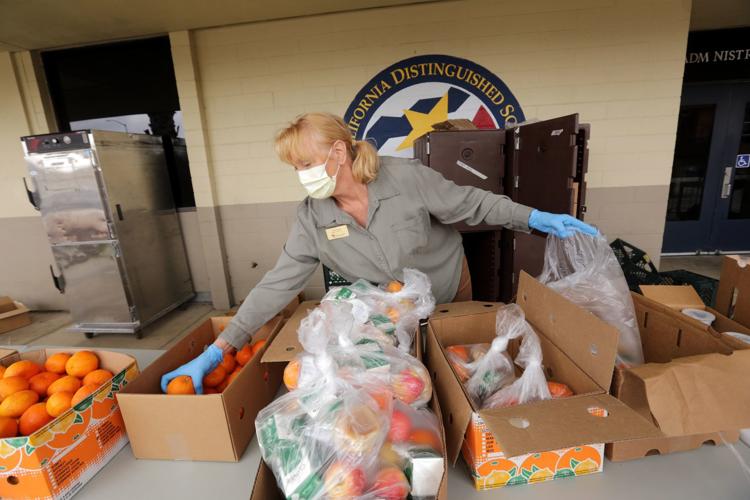 Grab-and-go school lunches in Napa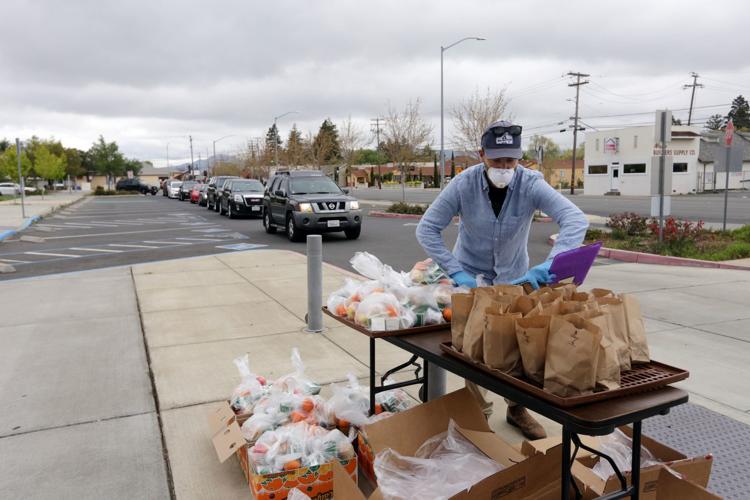 Grab-and-go school lunches in Napa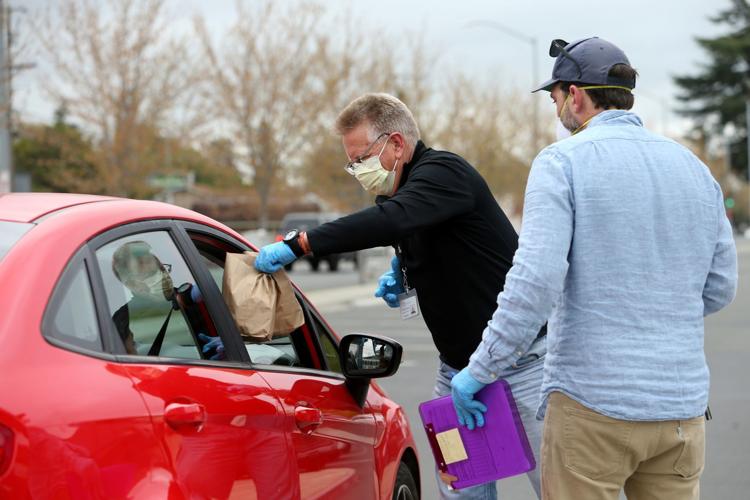 Grab-and-go school lunches in Napa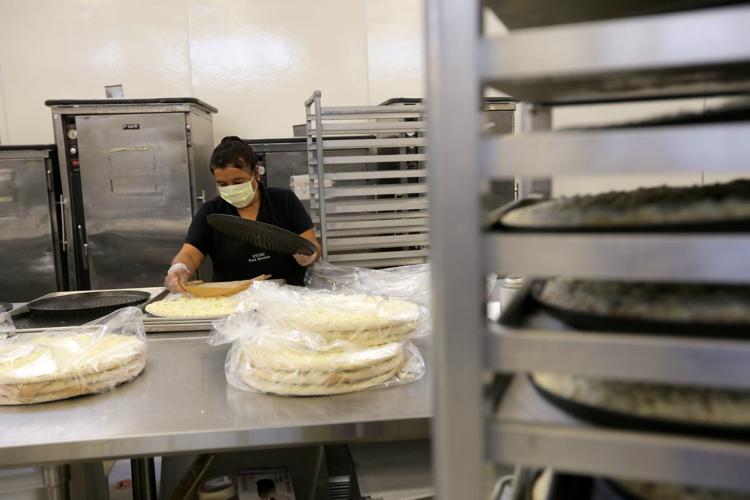 Grab-and-go school lunches in Napa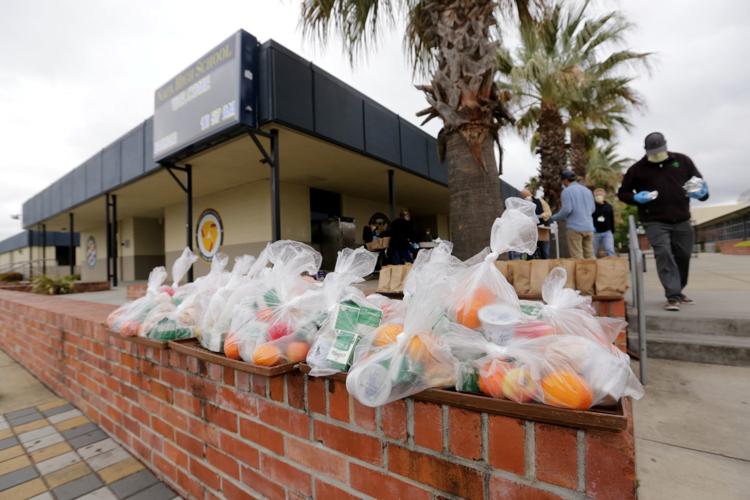 Sign of the times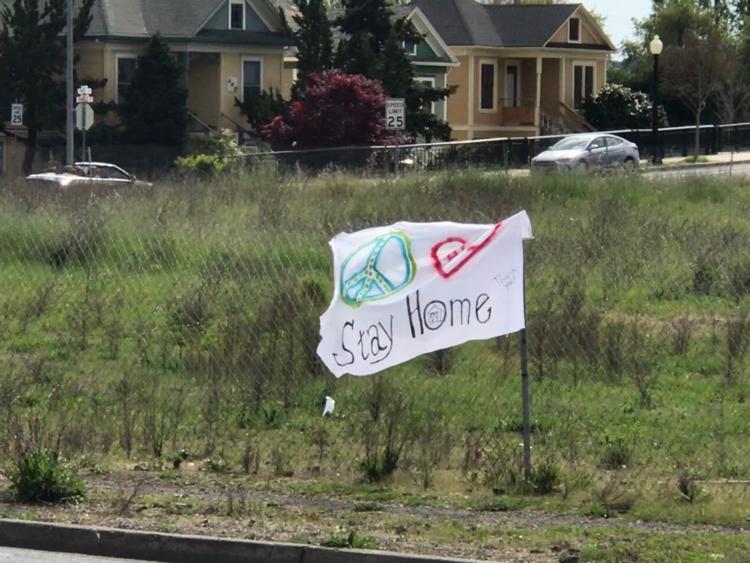 Sign of the times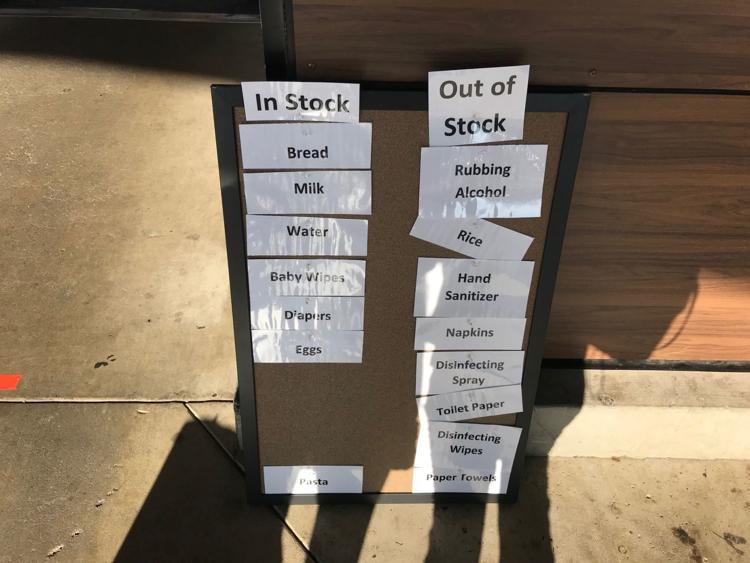 Napa's drive up clinic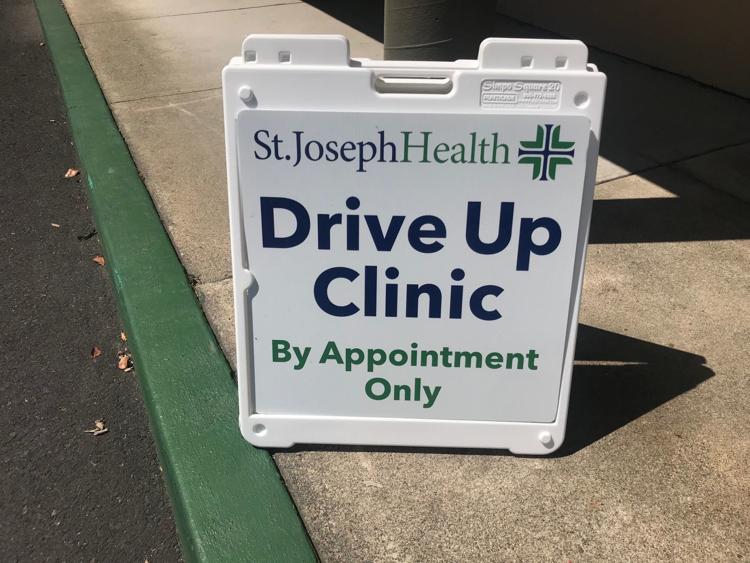 Taking a sample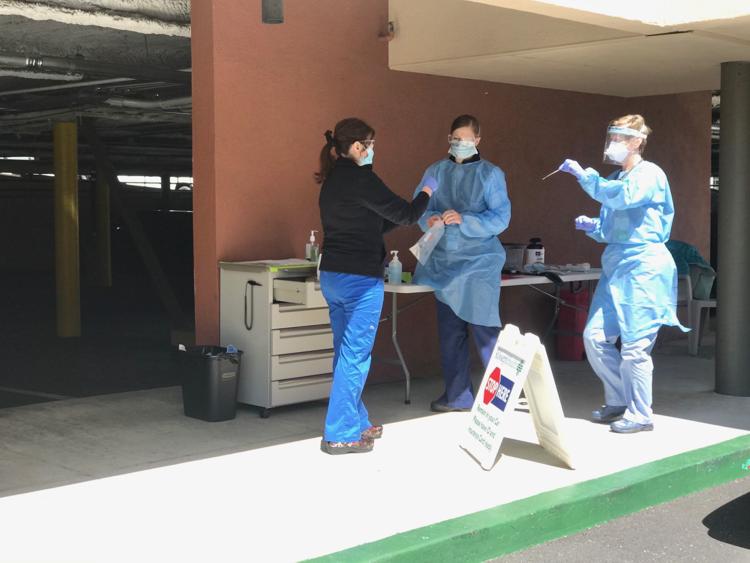 Nicole Landis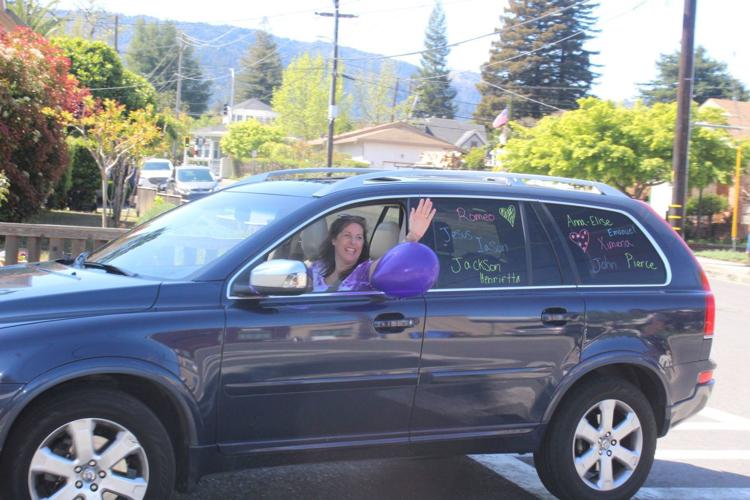 Napa Premium Outlets during the coronavirus epidemic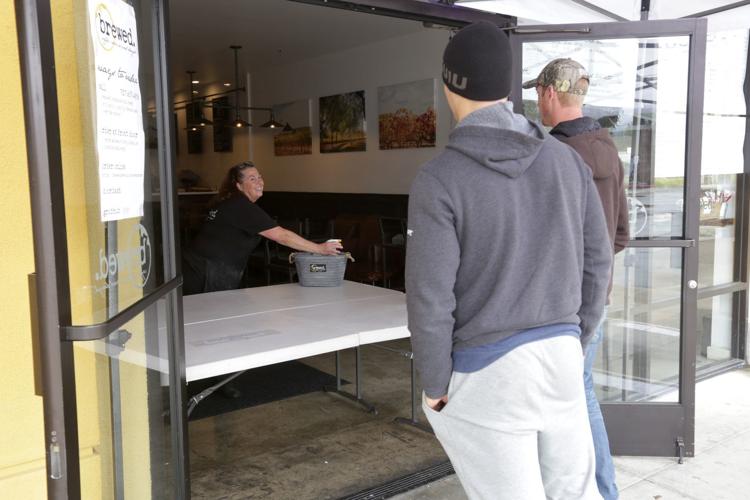 Making face shields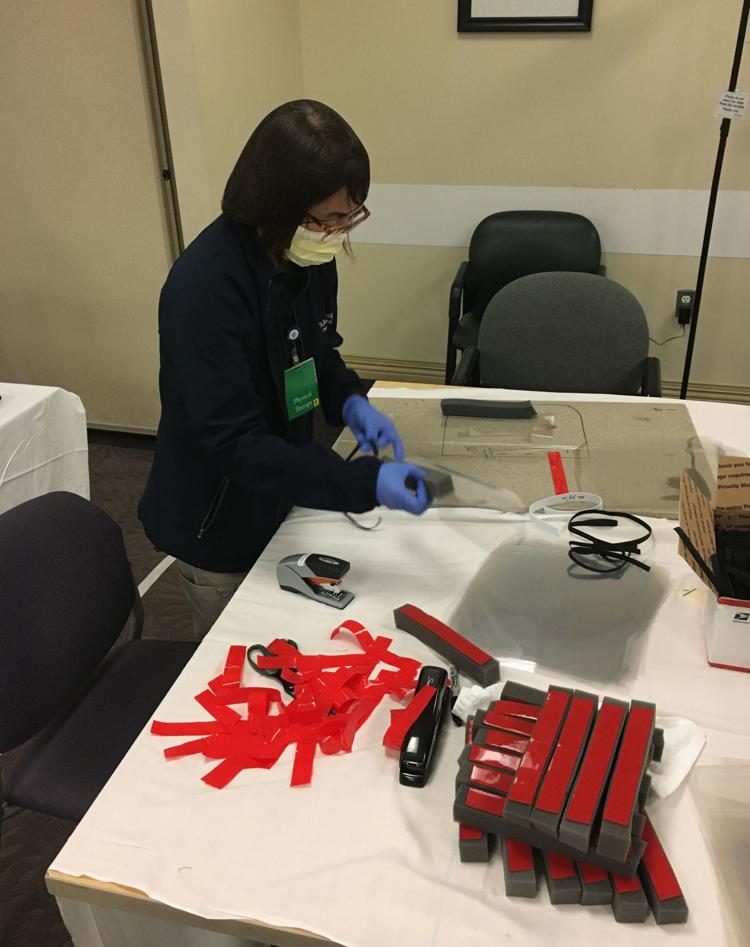 Face shields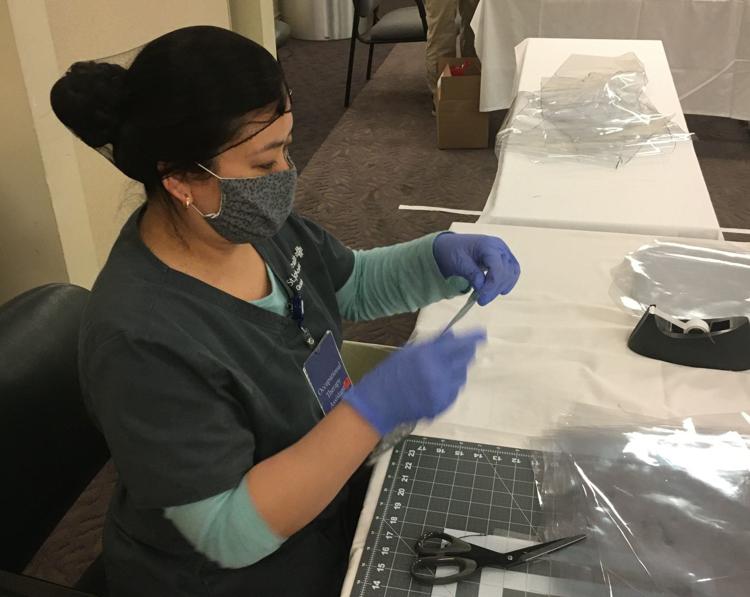 Free Meal Friday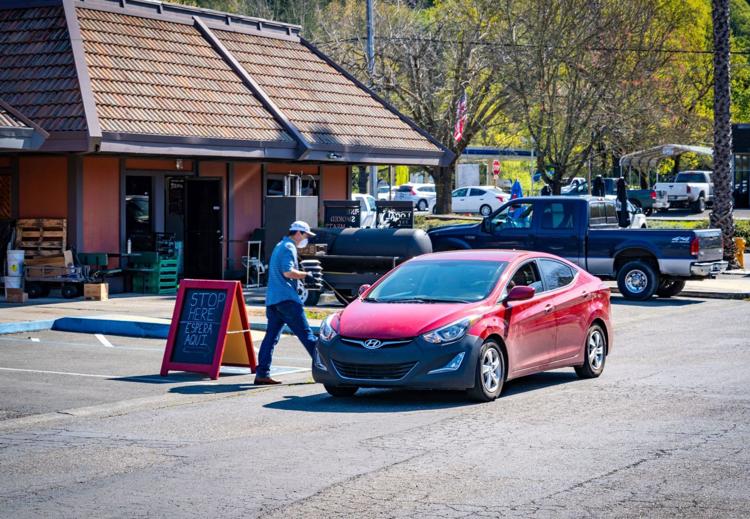 Free Meal Friday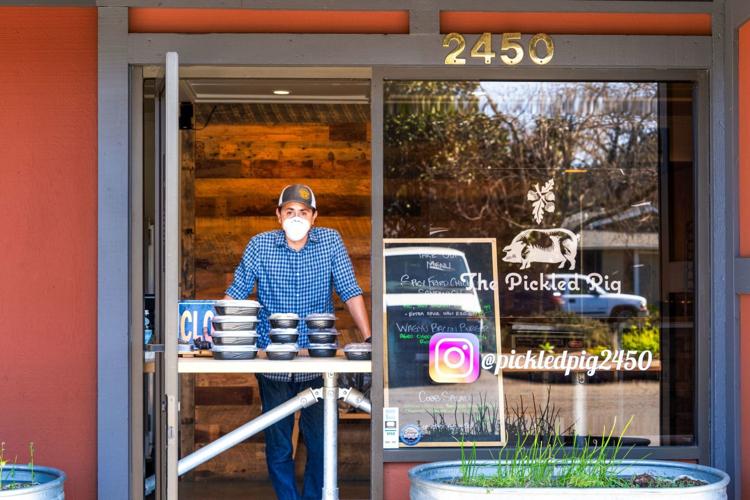 Social distancing signs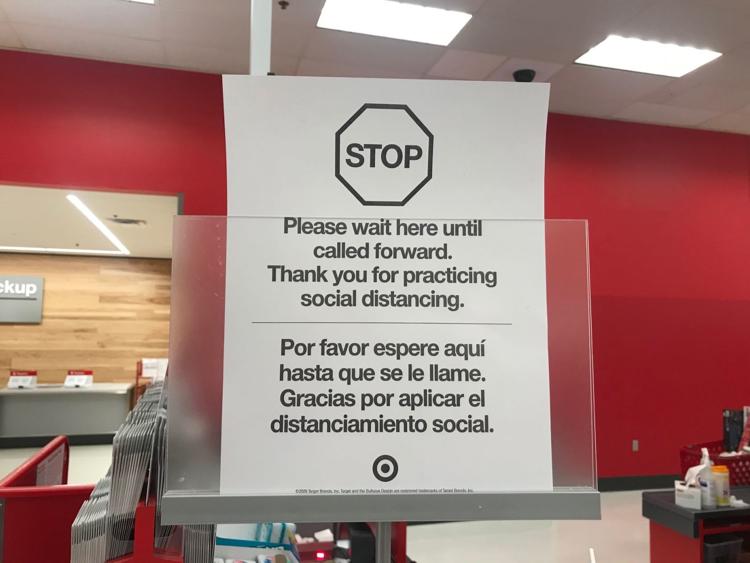 Social distancing signs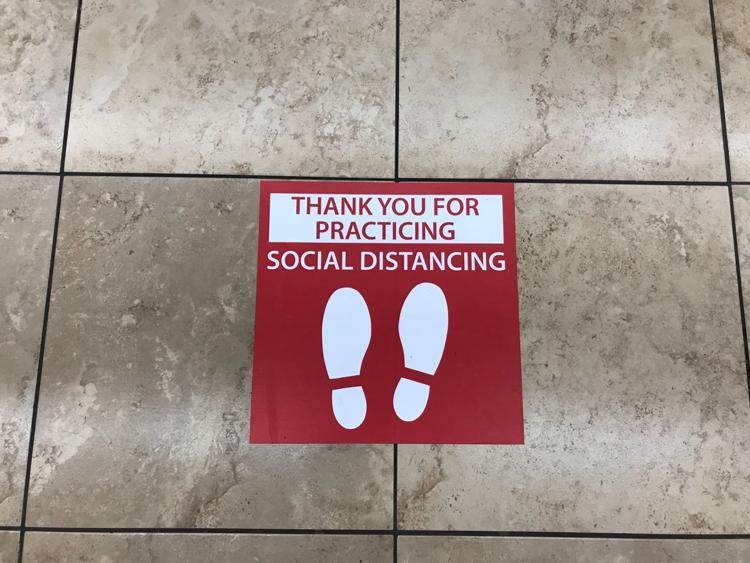 Bread delivery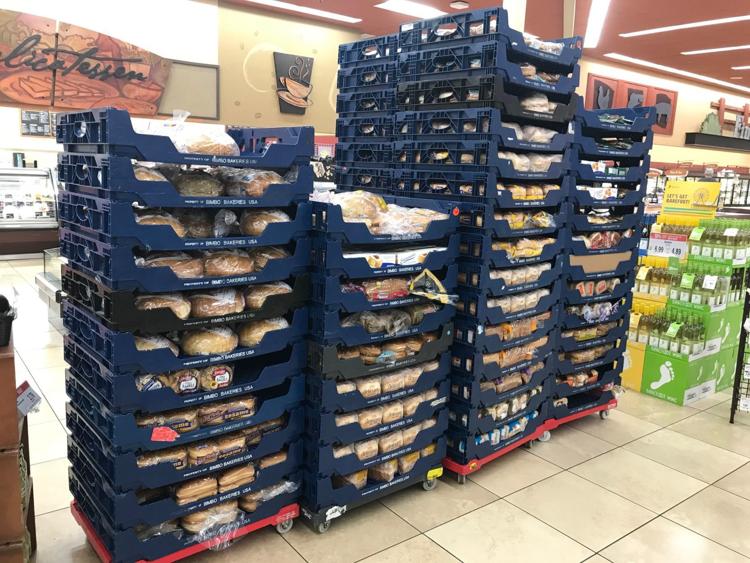 Dr. Manjappa at Queen of the Valley Medical Center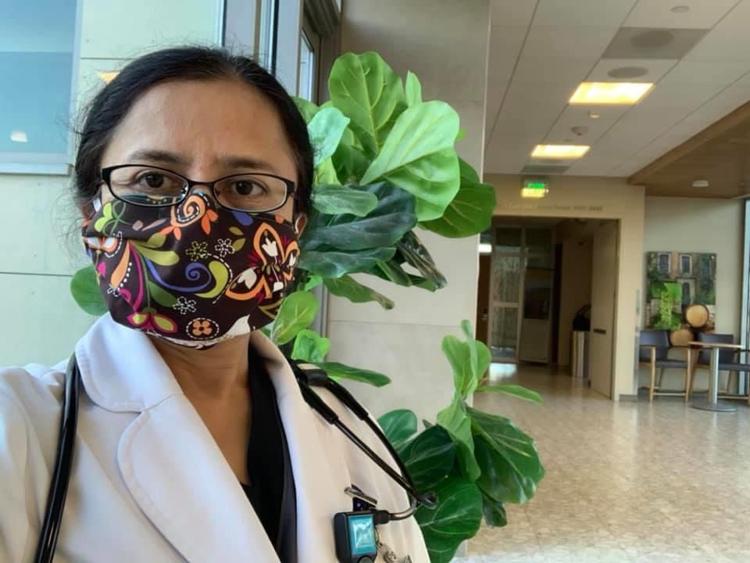 Bear on fence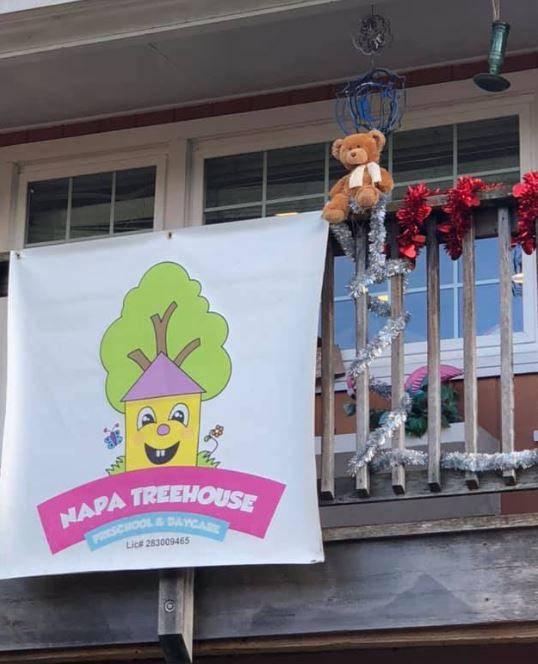 Bear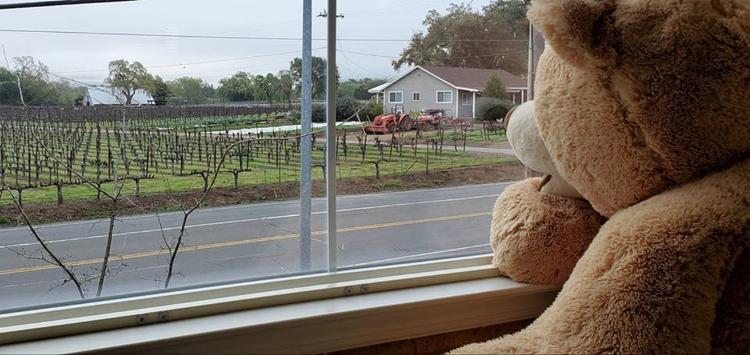 Dr. Adhye and Janice Peters RN
Napa police department employees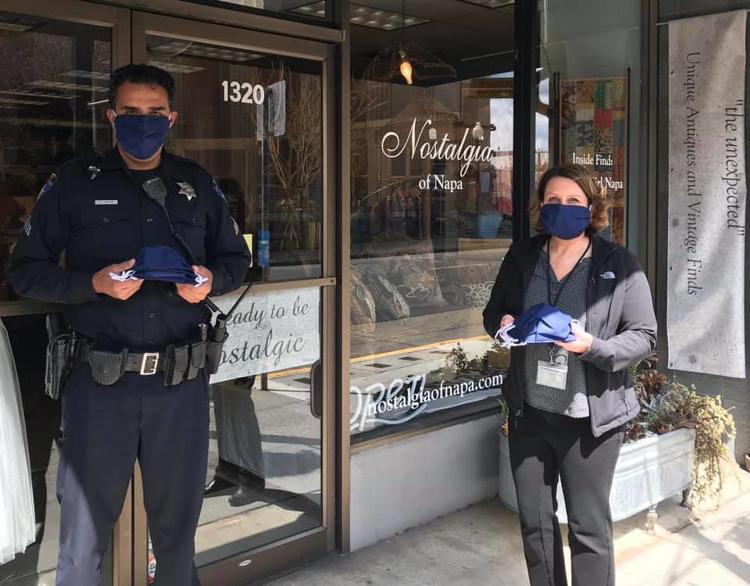 Andrea D. Hoogendoorn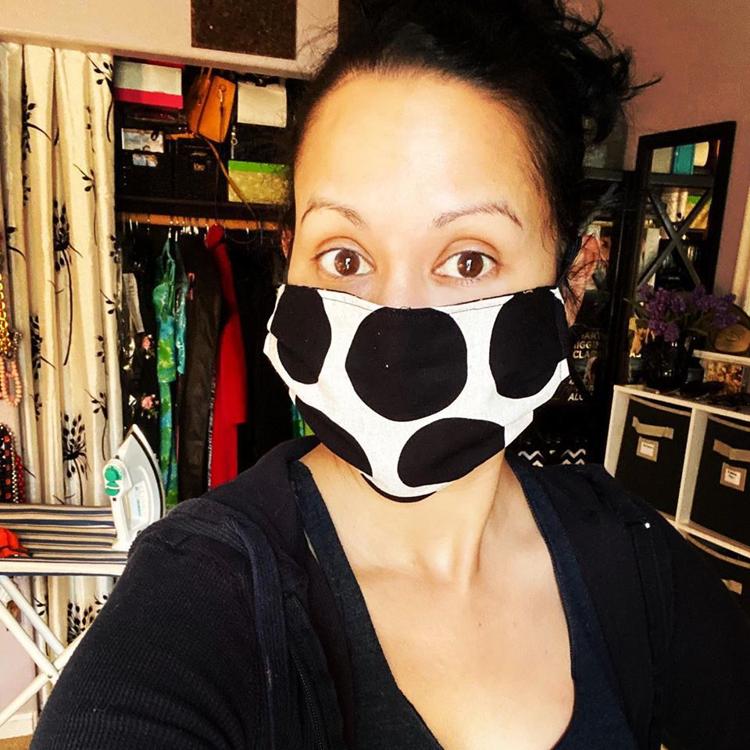 Hanh Ho Egan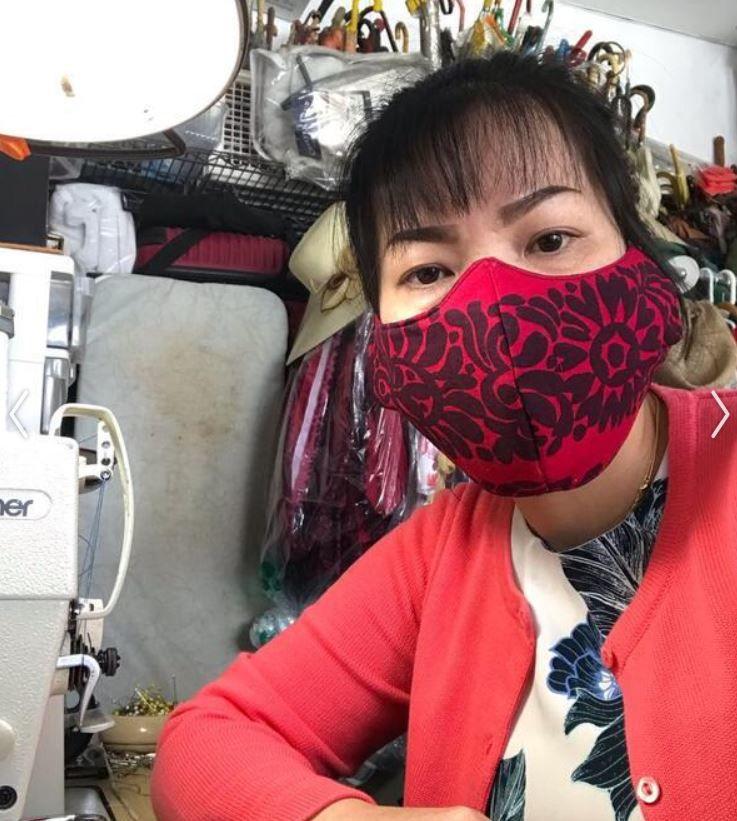 Matthew Blach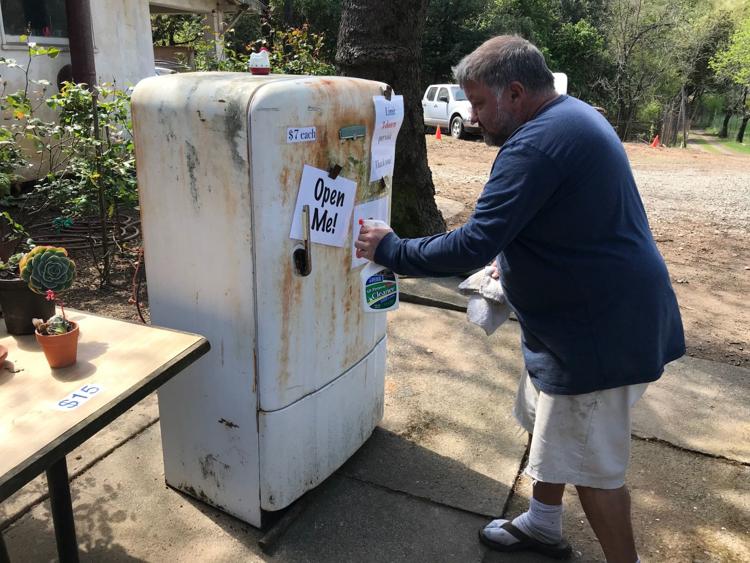 American Canyon park sign, social distancing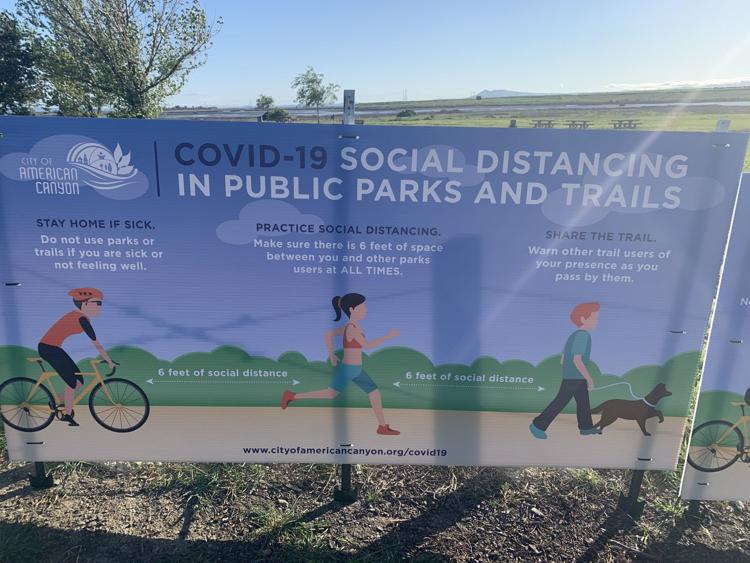 Cal Mart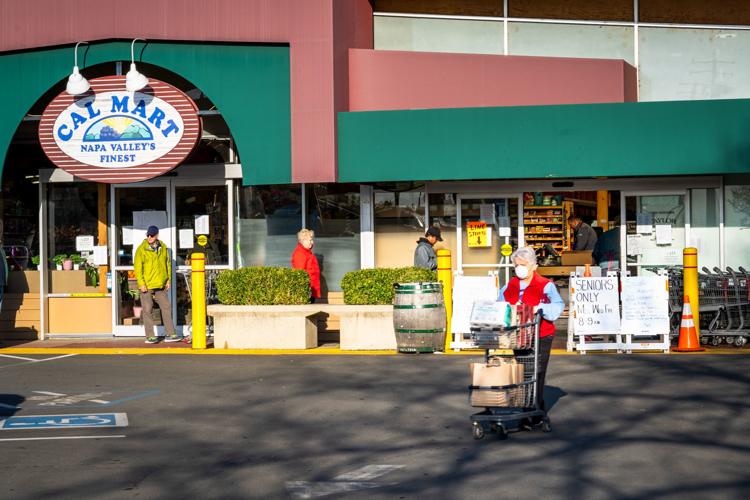 Calistoga take-out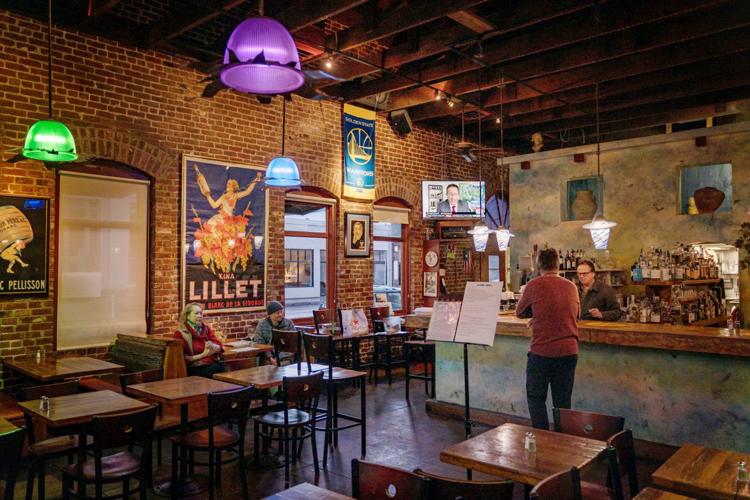 Calistoga take-out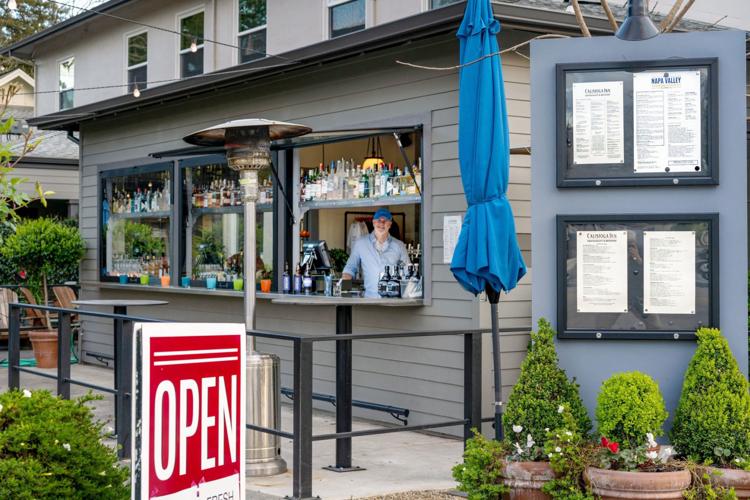 Calistoga take-out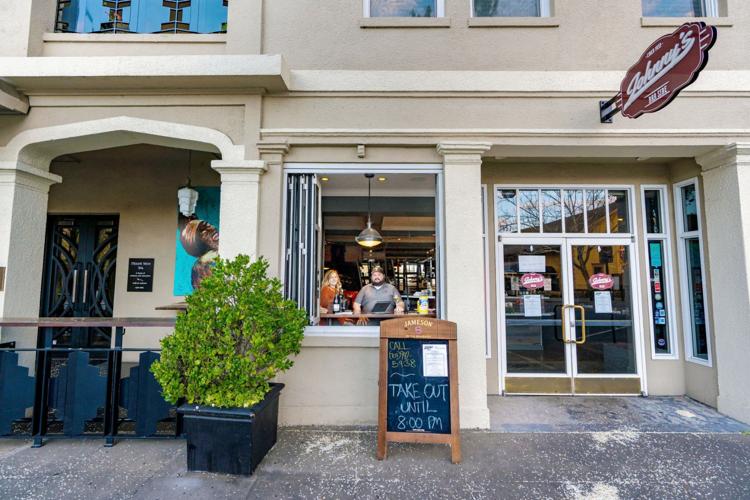 Calistoga take-out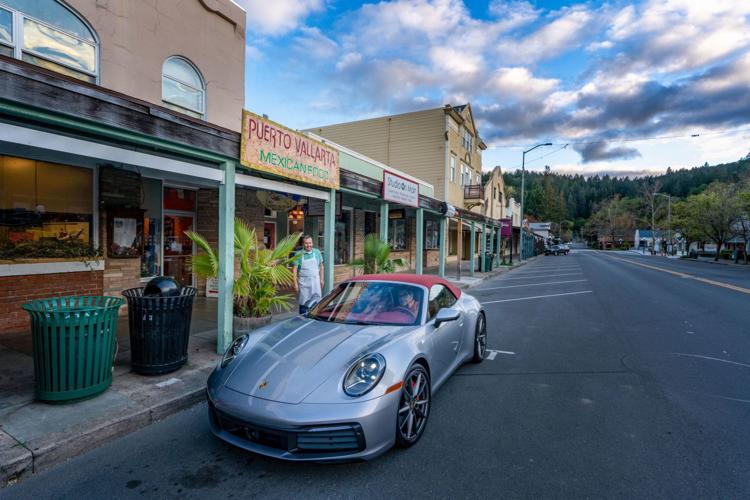 Calistoga take-out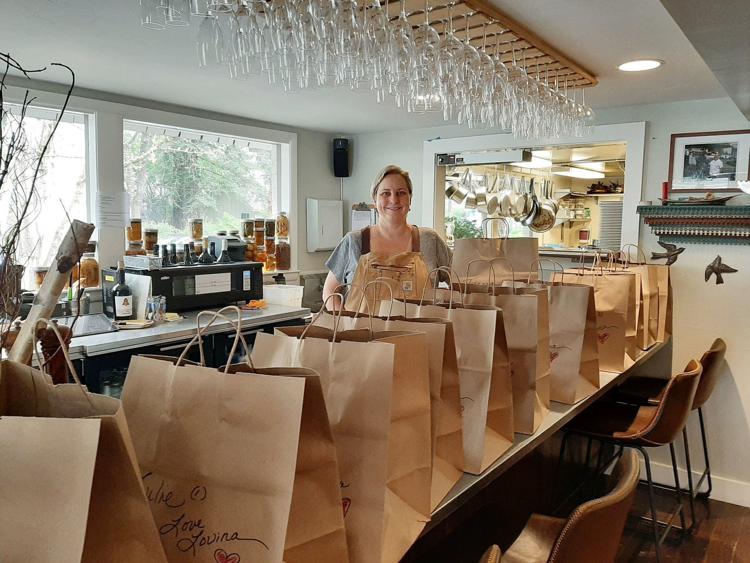 Food pick up signs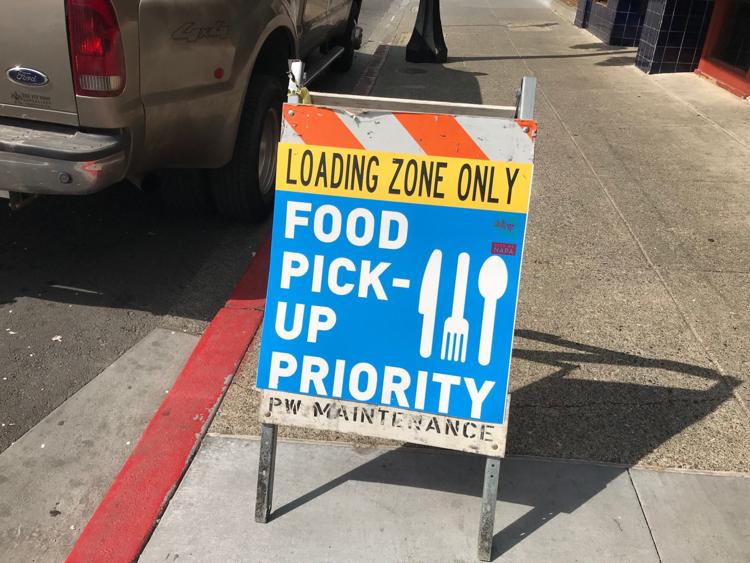 VNV welcome center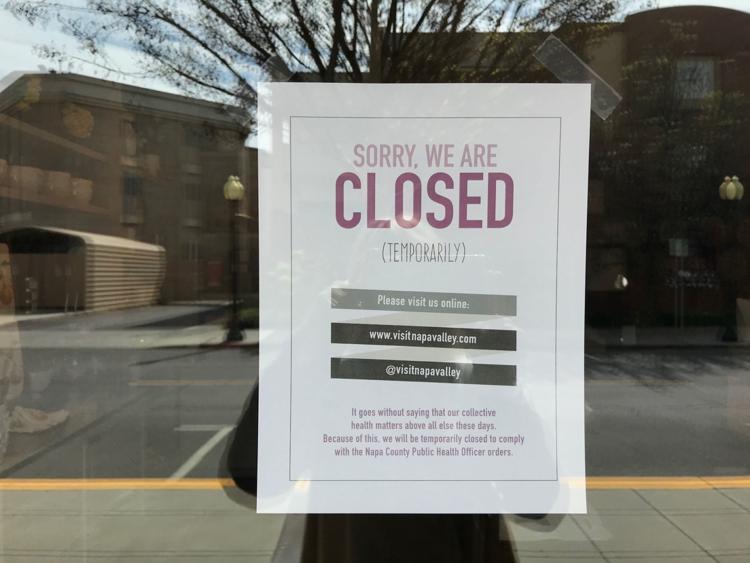 Main Street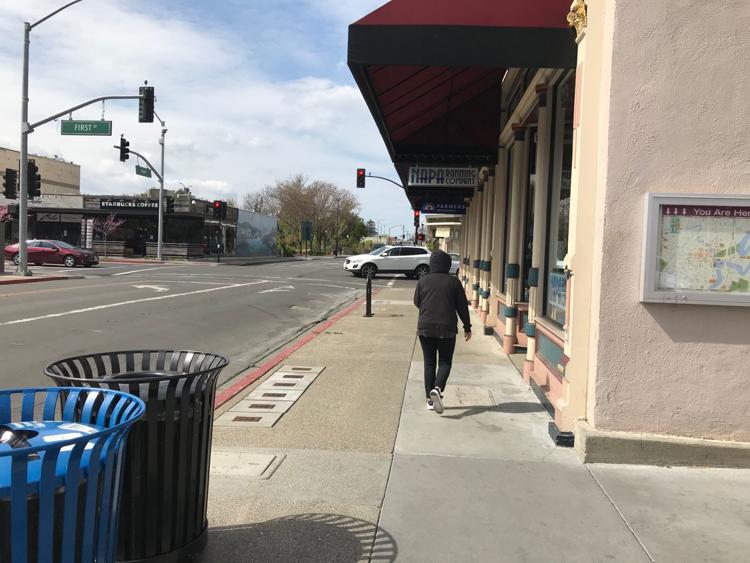 Empty Kohl's parking lot
Napa Running Co.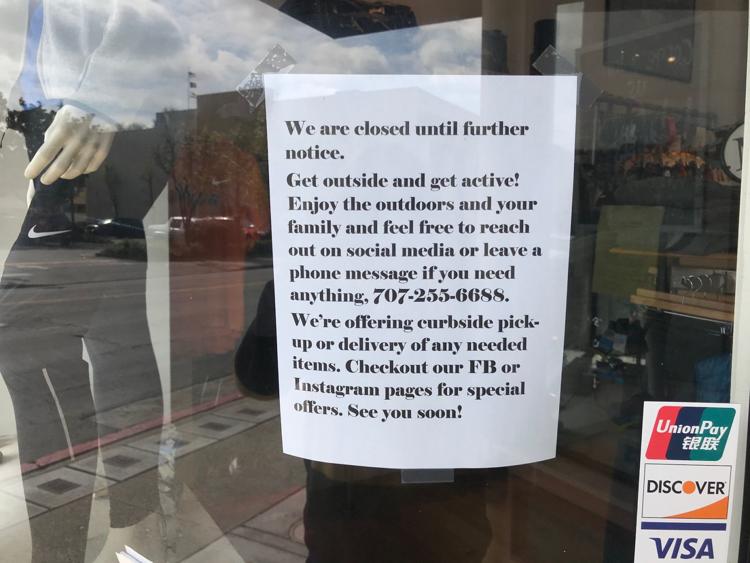 Bread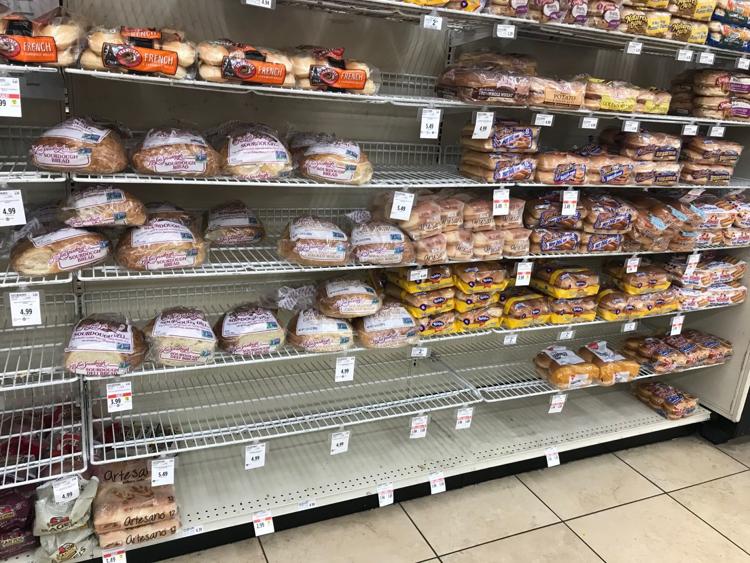 Cleaning at the check out station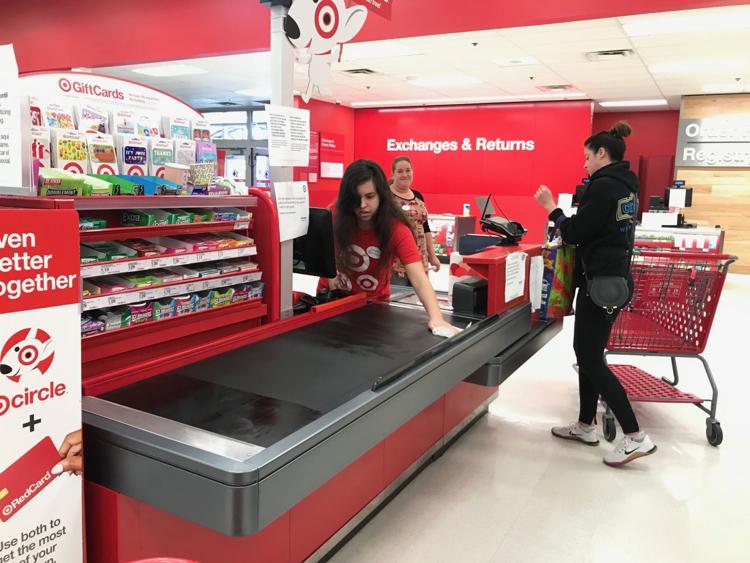 Restocking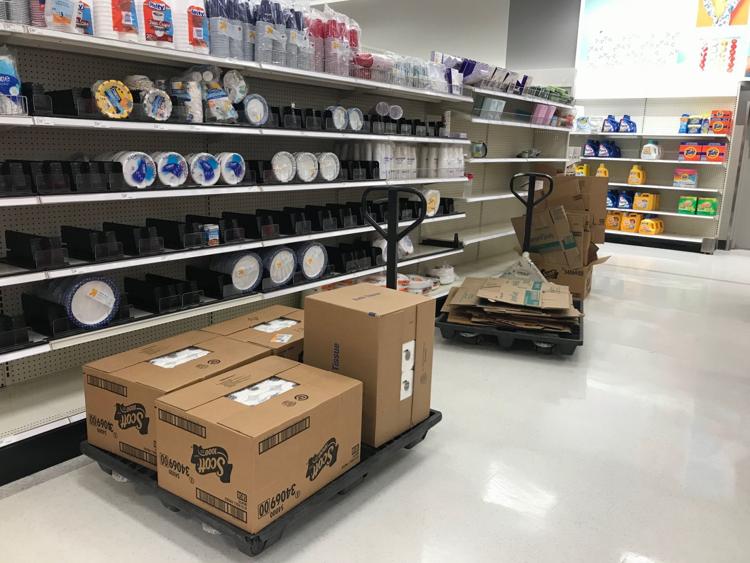 Toilet paper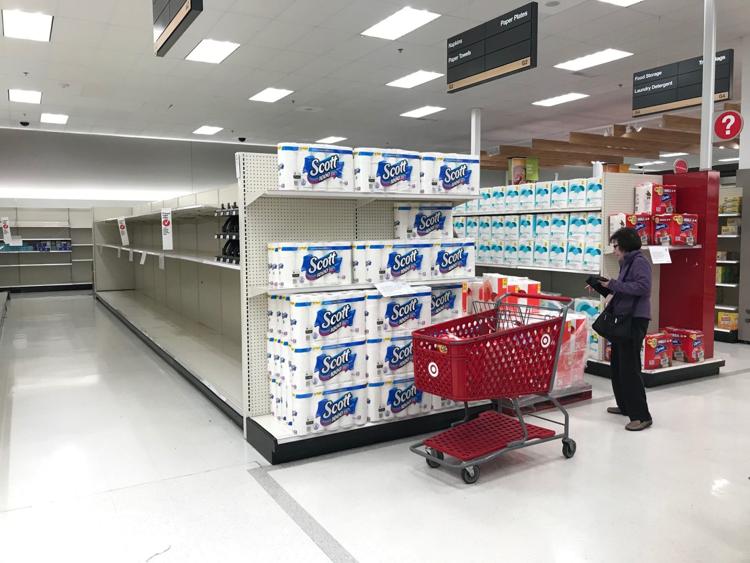 Toilet paper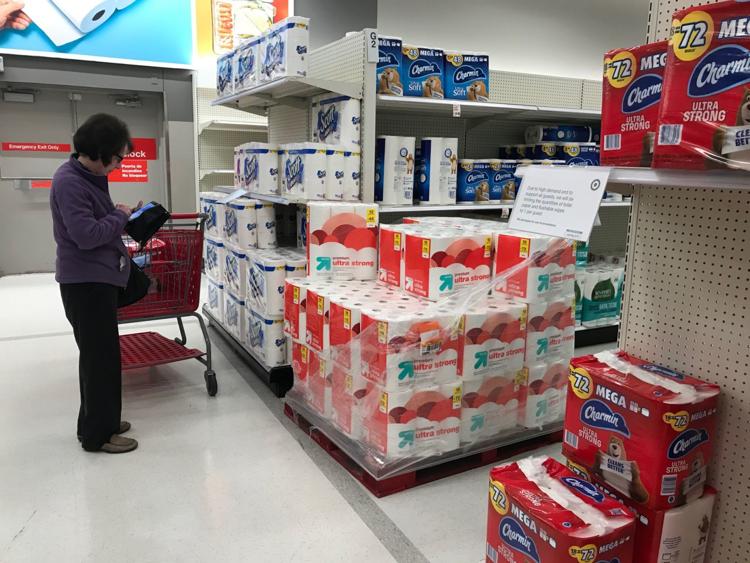 More wipes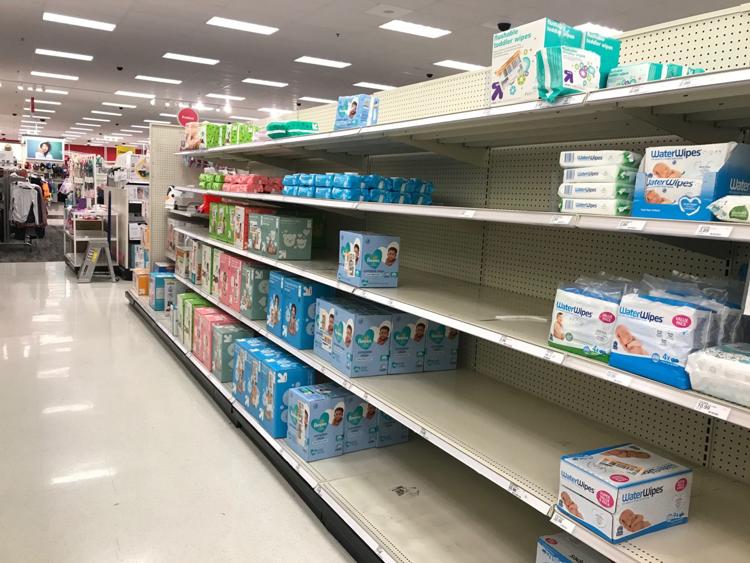 Restocking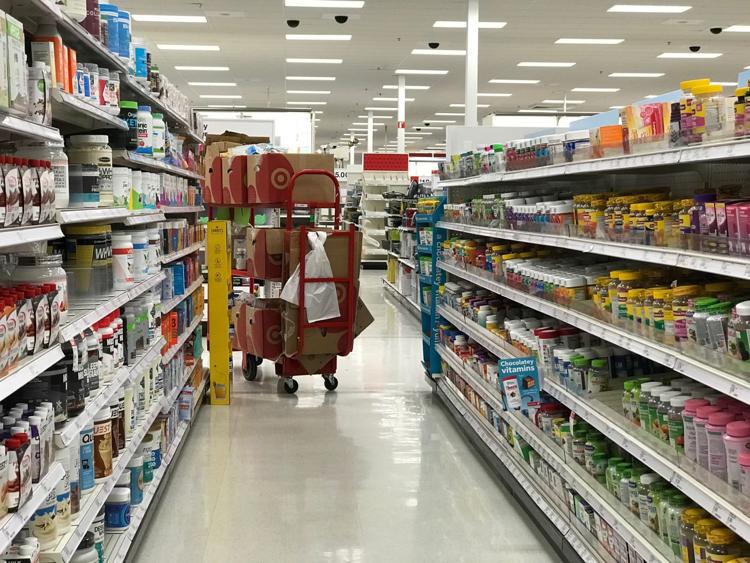 Disinfectant wipes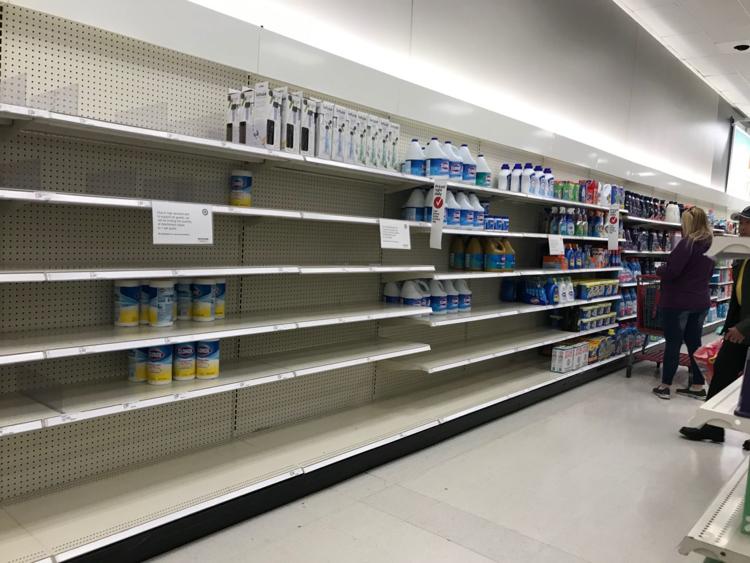 Raley's eggs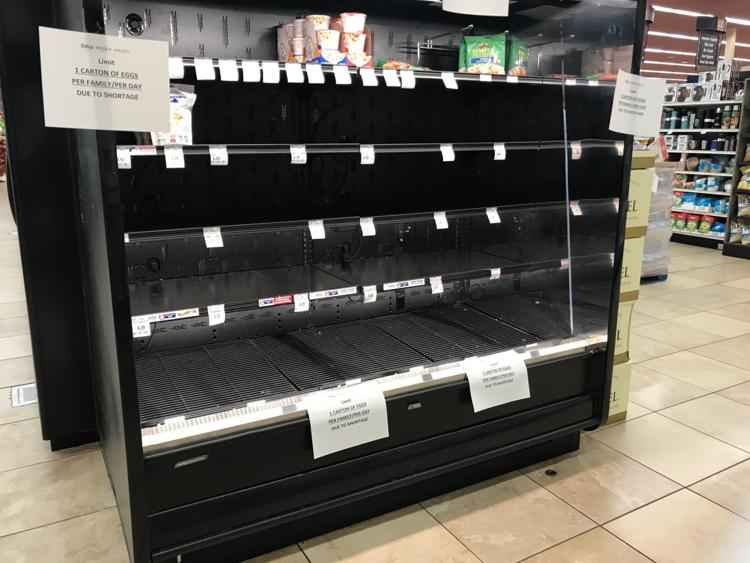 Produce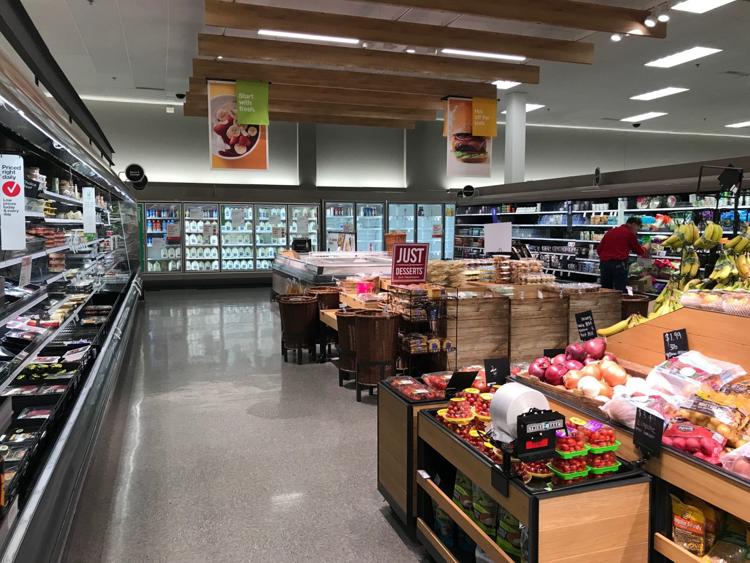 Restocking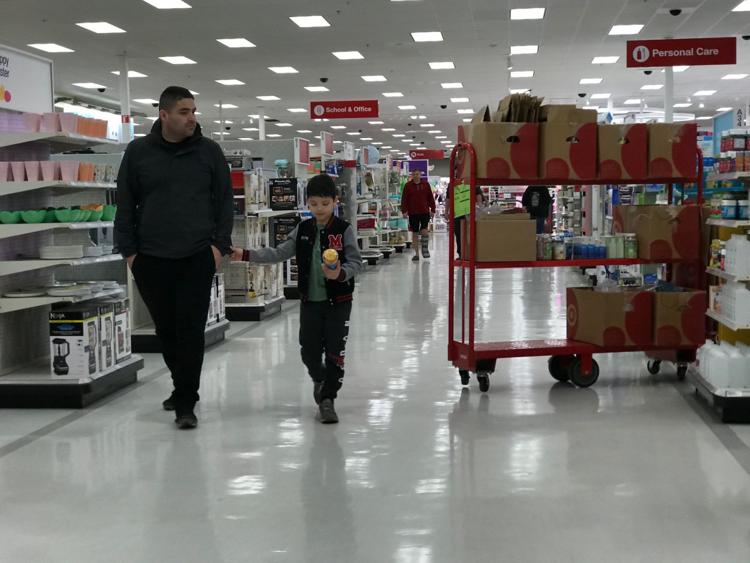 Raley's barriers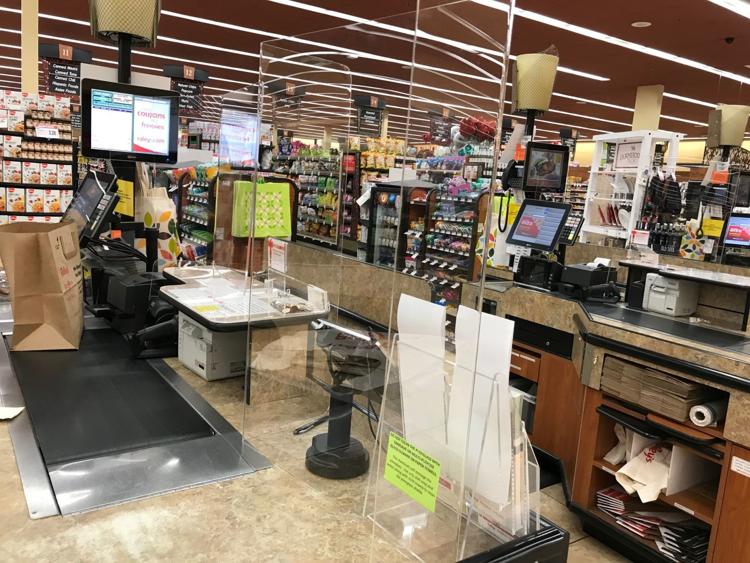 Raley's bulk foods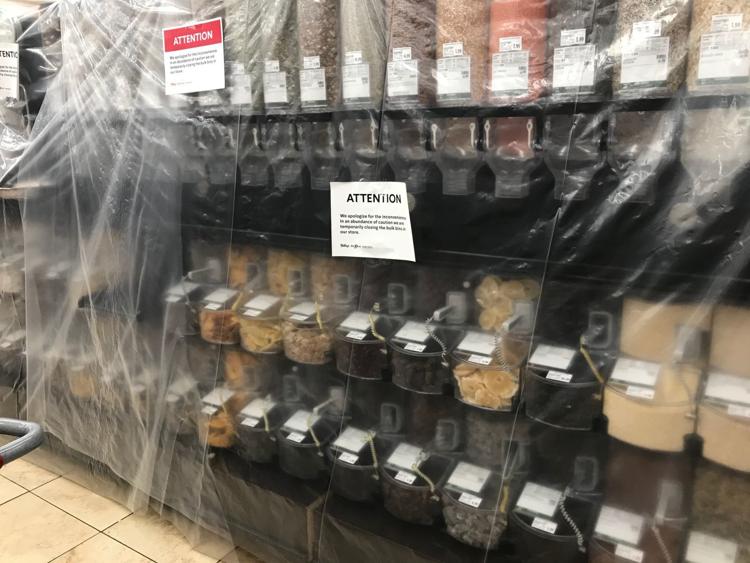 Water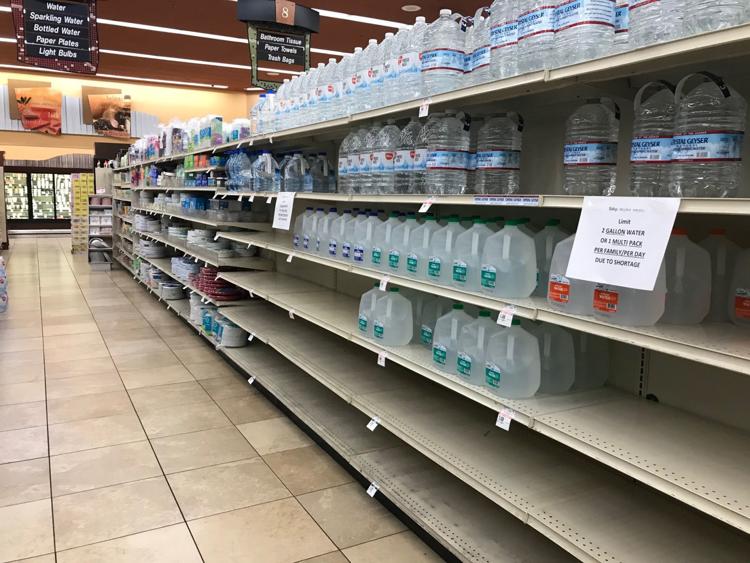 Raley's check out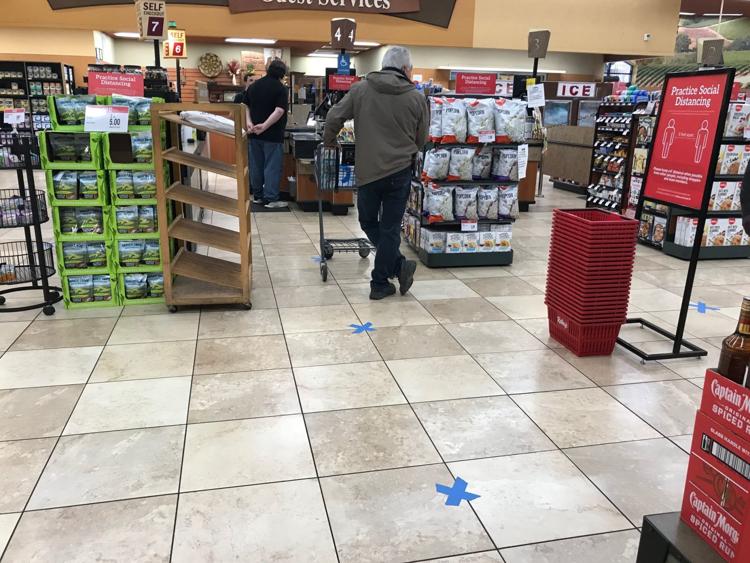 Raley's signs
Squeeze Inn Hamburgers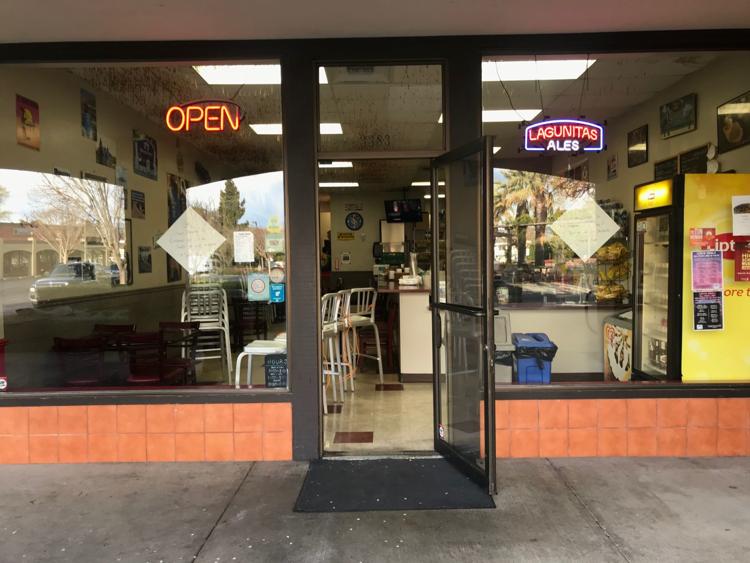 The parking lot at Redwood Plaza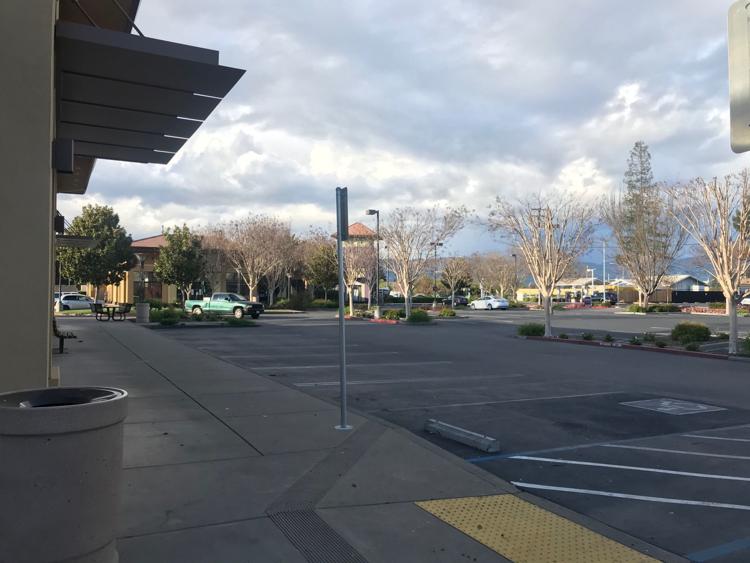 Demand increases for Napa food relief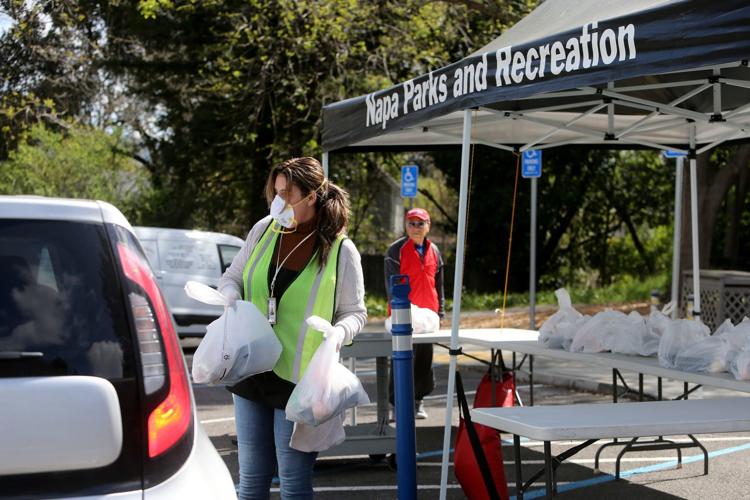 St. Helena Safeway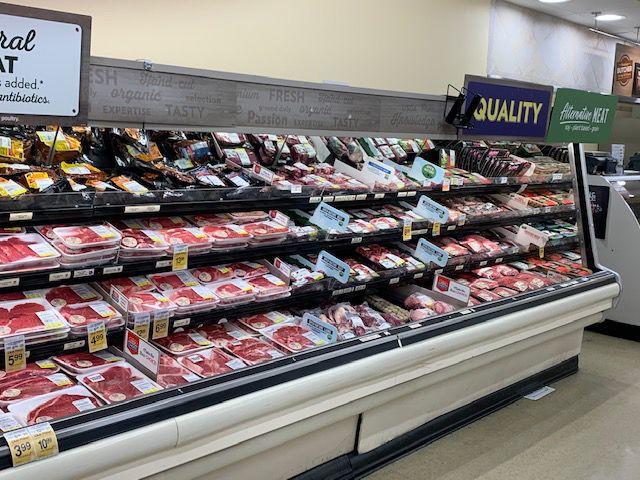 St. Helena Safeway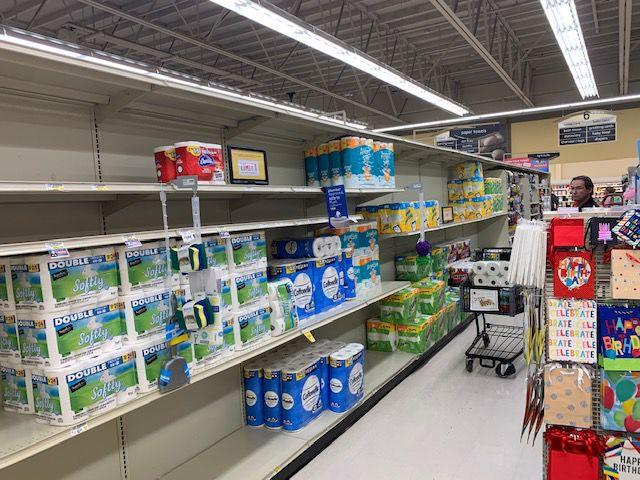 Napa Target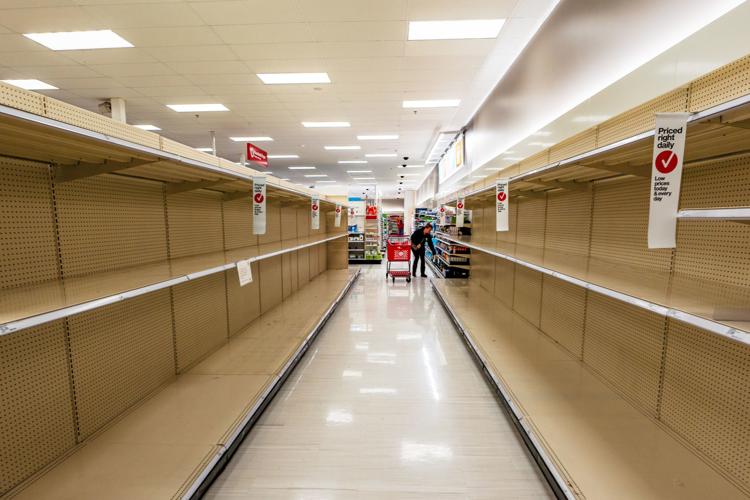 Ciccio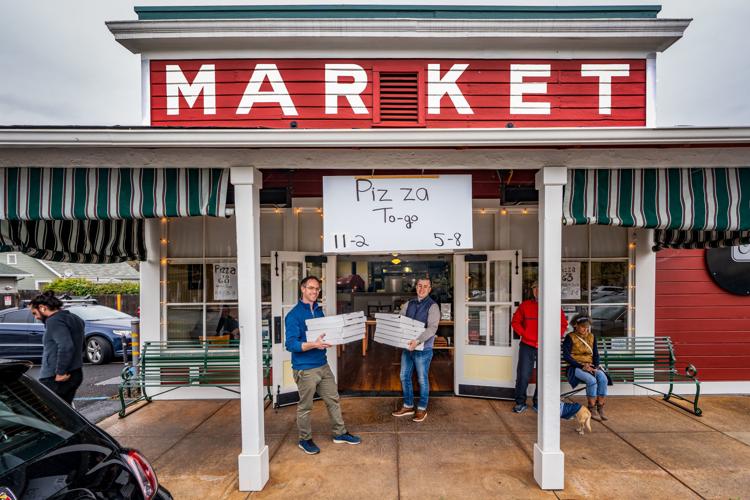 Safeway in St. Helena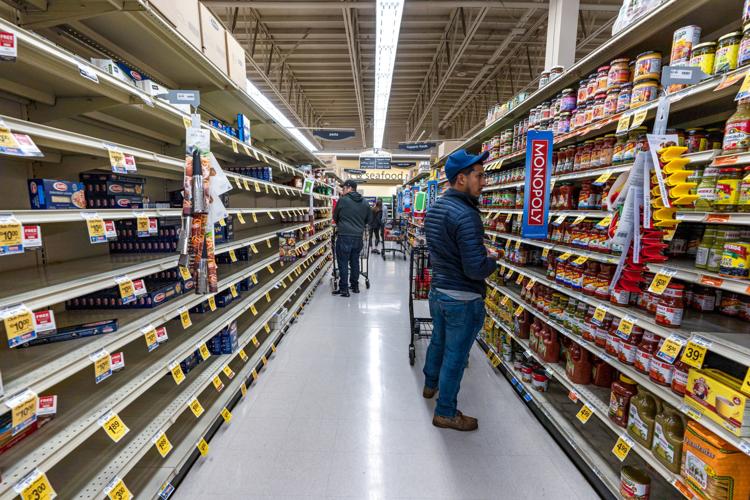 Milk at Raley's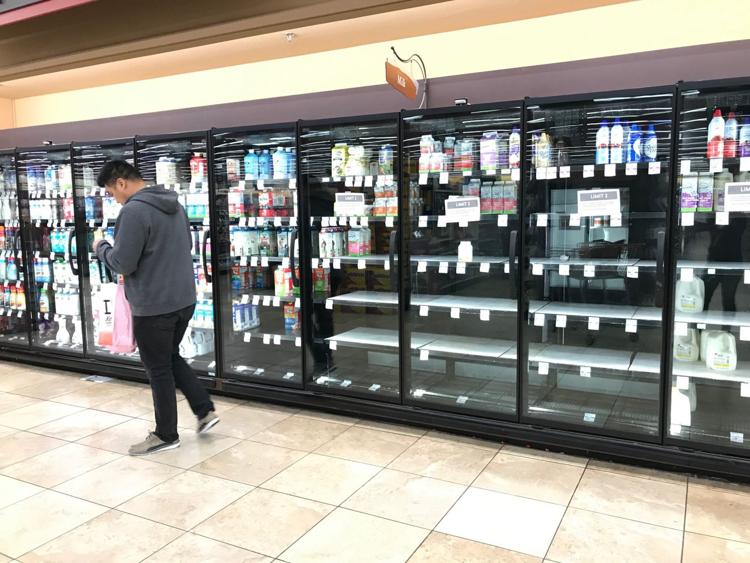 Umpqua bank
Target toilet paper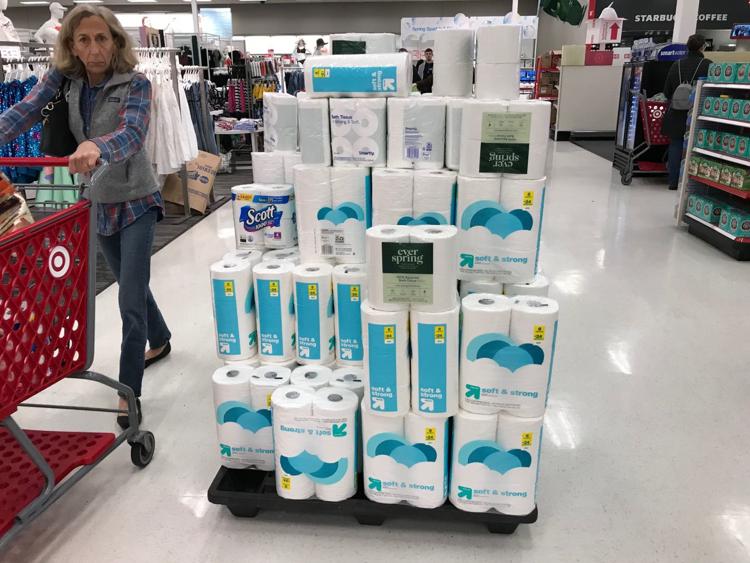 Bel Aire shoppers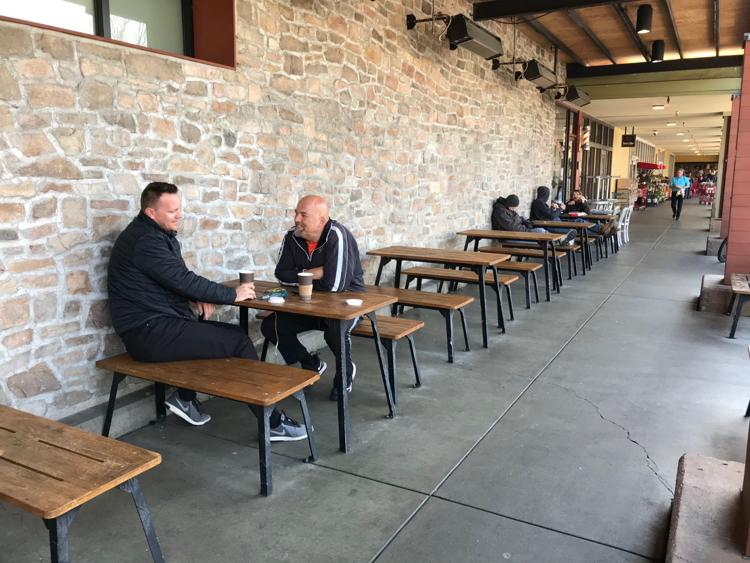 South Napa Target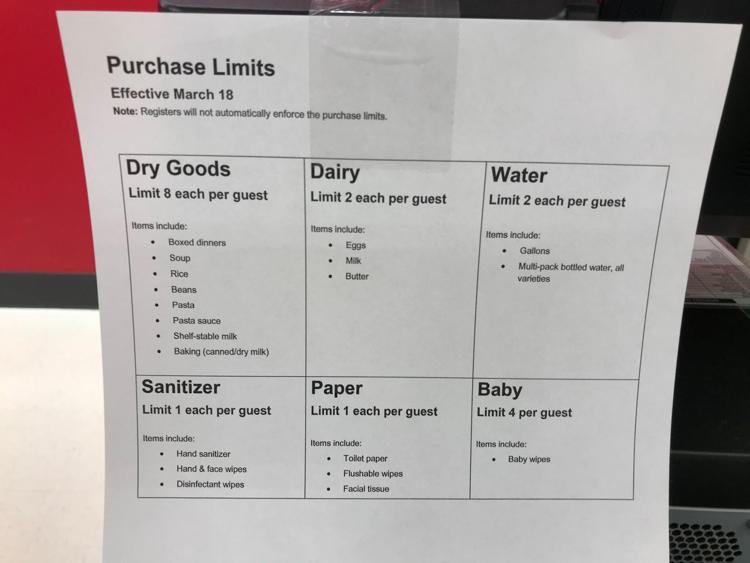 World Market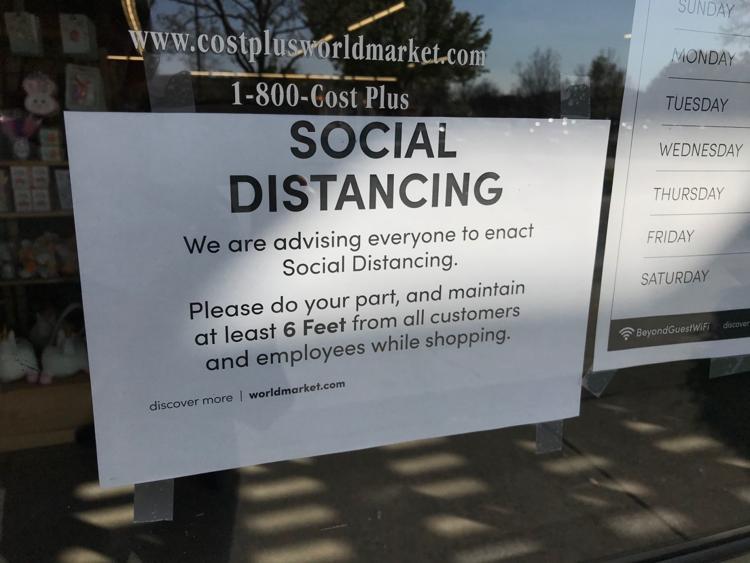 Napa Target shoppers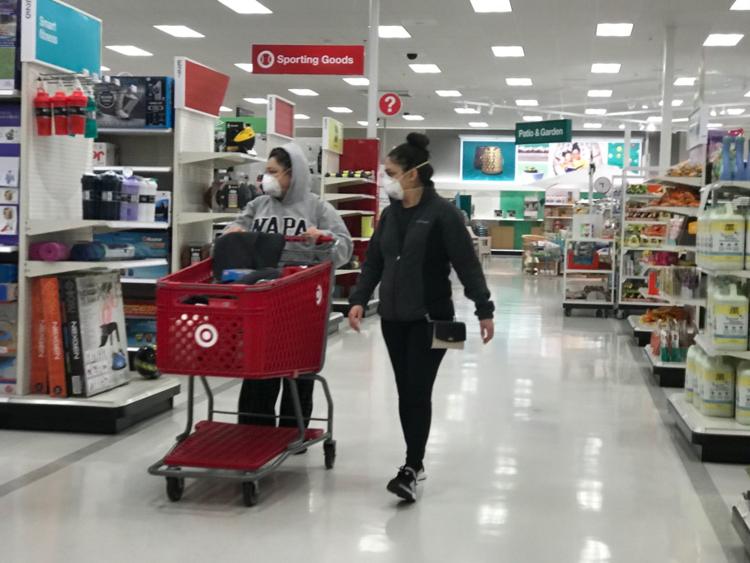 Trader Joe's line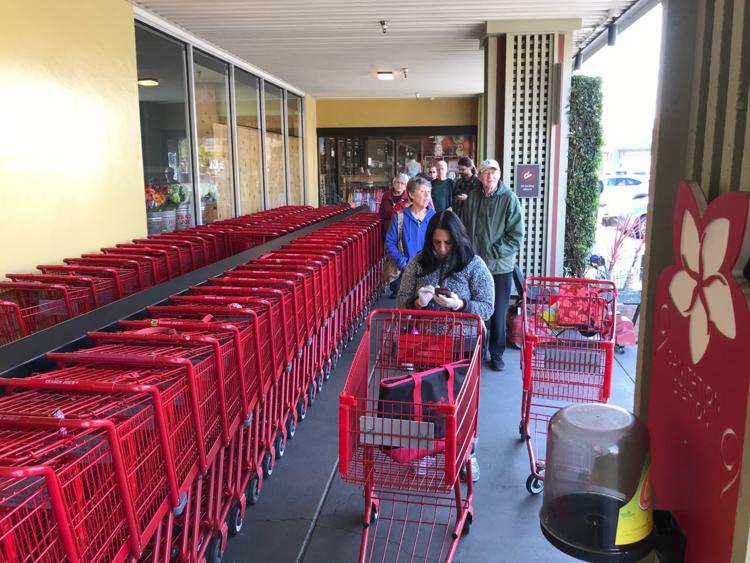 Bel Aire Plaza parking lot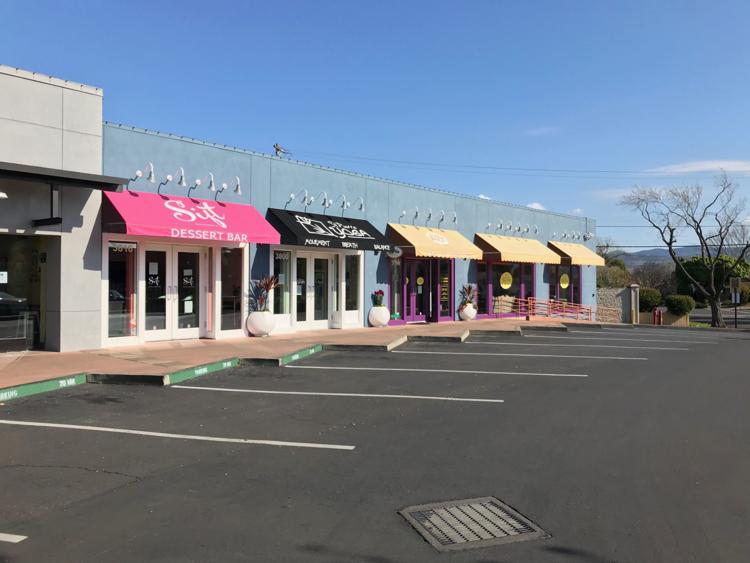 CalMart in Calistoga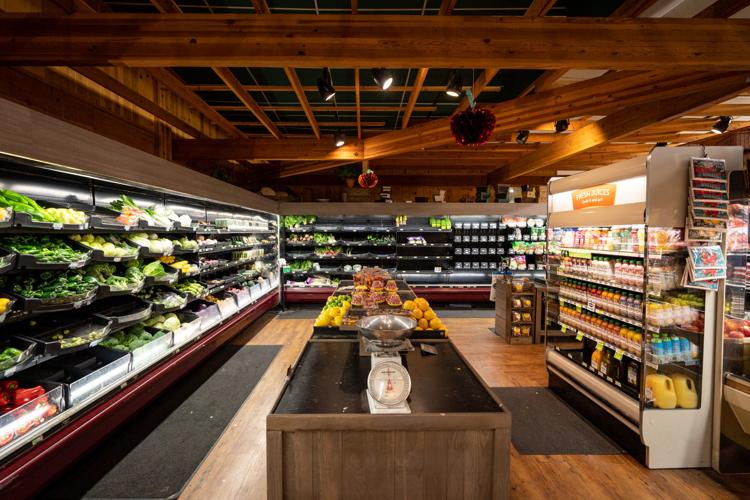 CalMart in Calistoga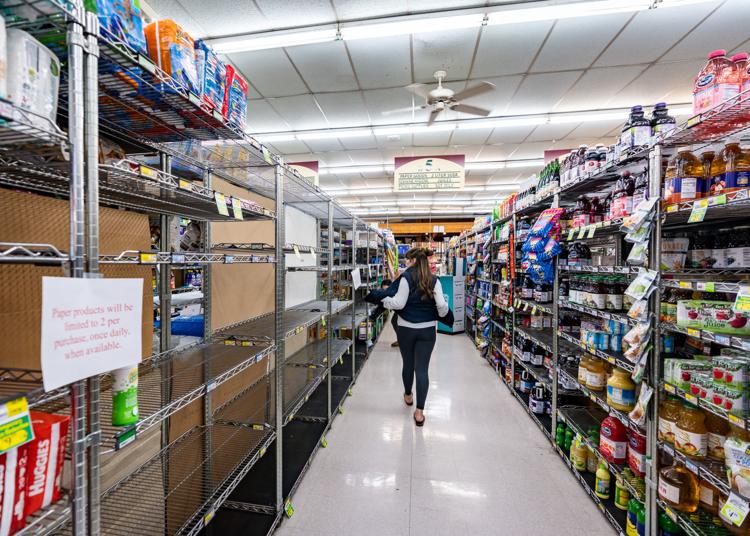 Whole Foods Napa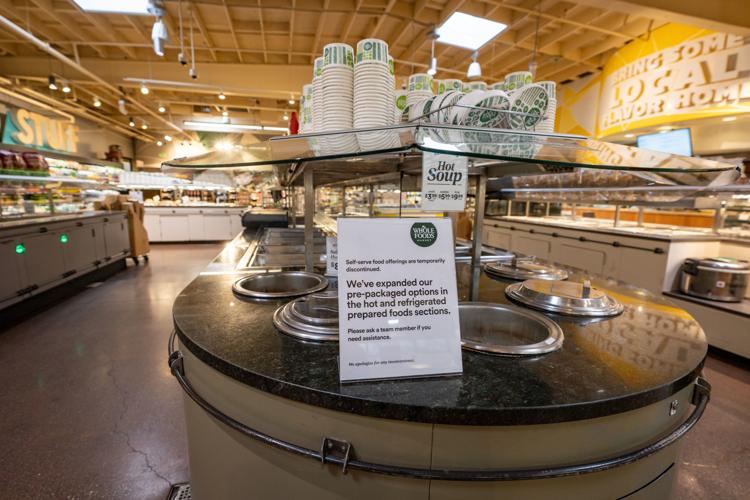 Outside Oxbow Public Market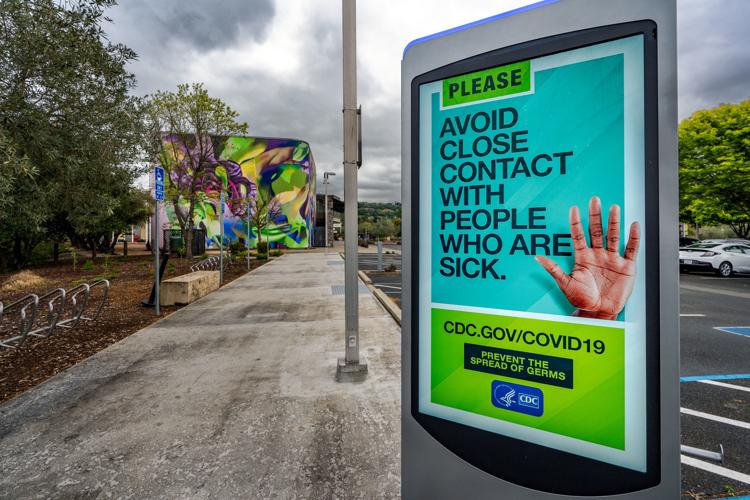 Inside the Oxbow Public Market on Wed. March 18.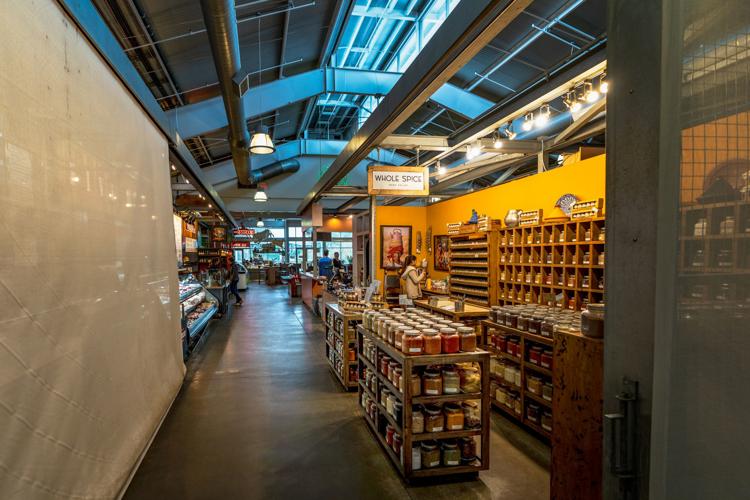 Inside the Oxbow Public Market on Wed. March 18.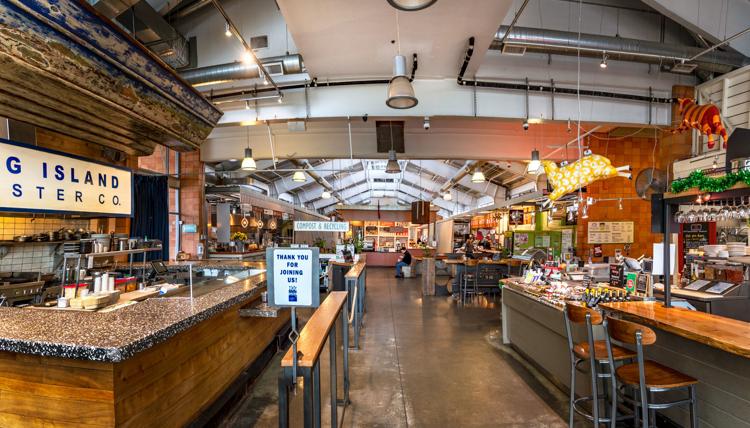 Lululemon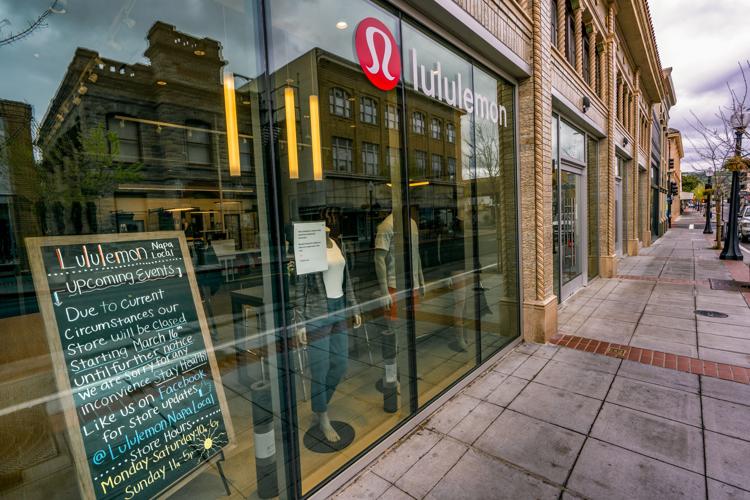 Oxbow Public Market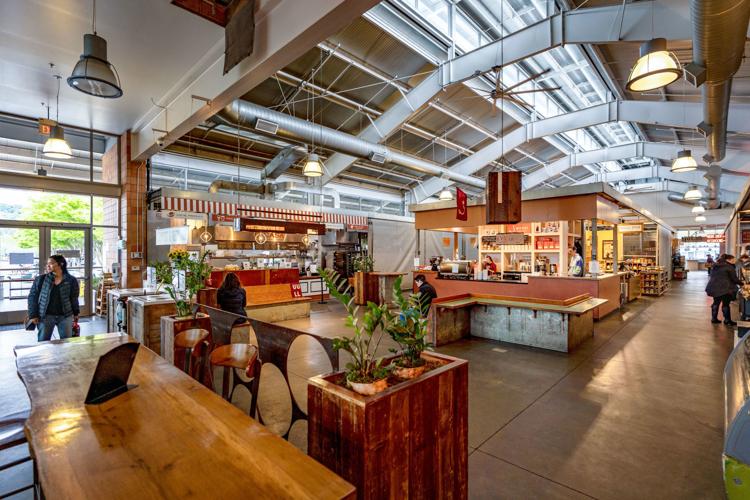 Peet's without customers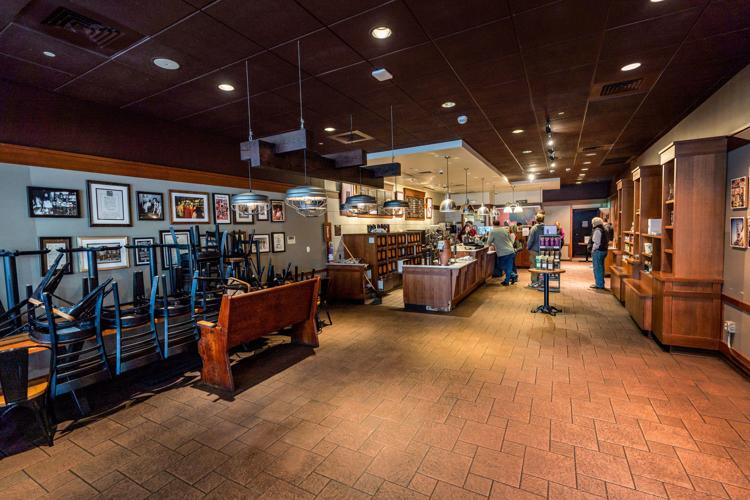 Archer Hotel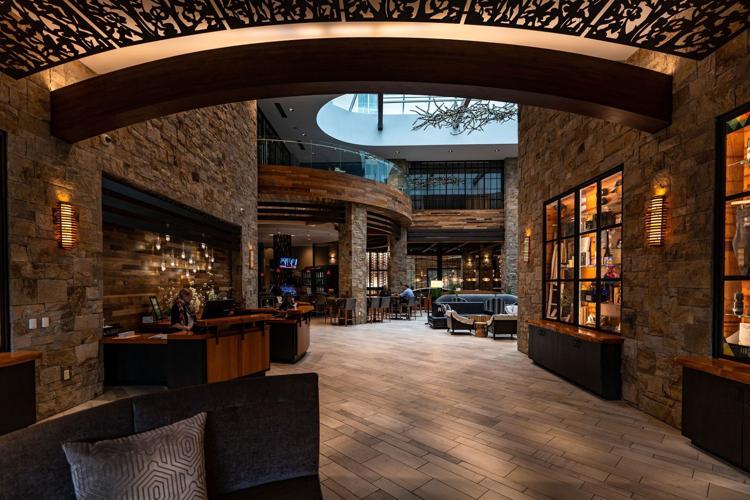 Napa Premium Outlets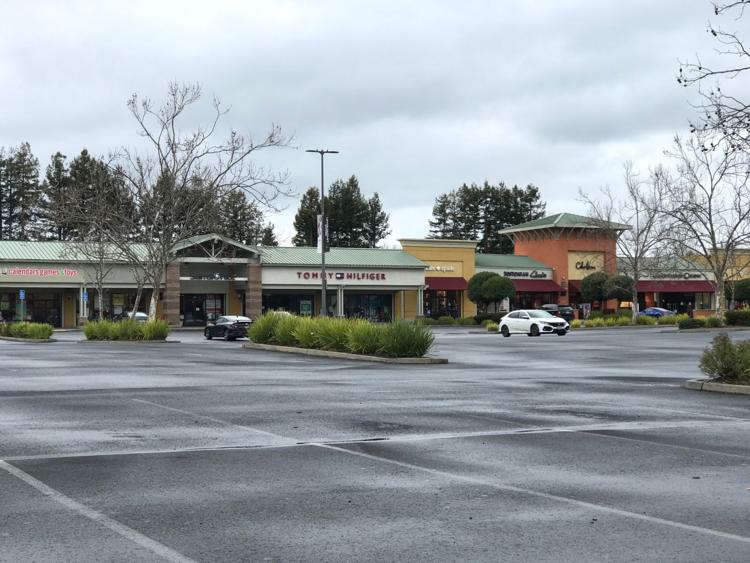 Calistoga school lunch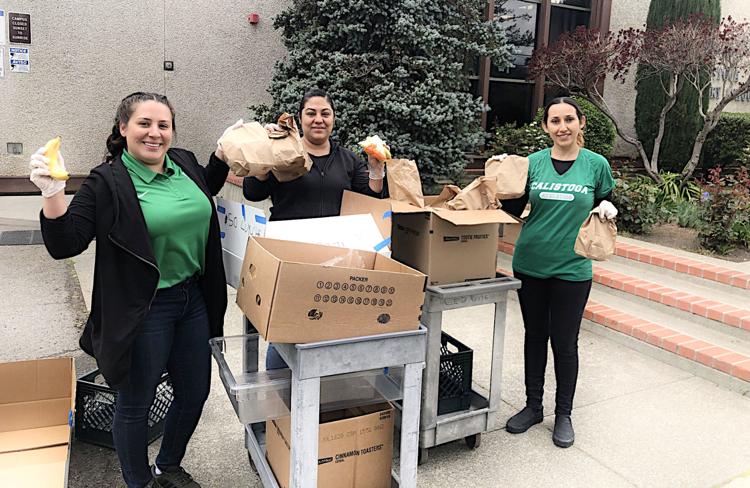 School offers free meals for kids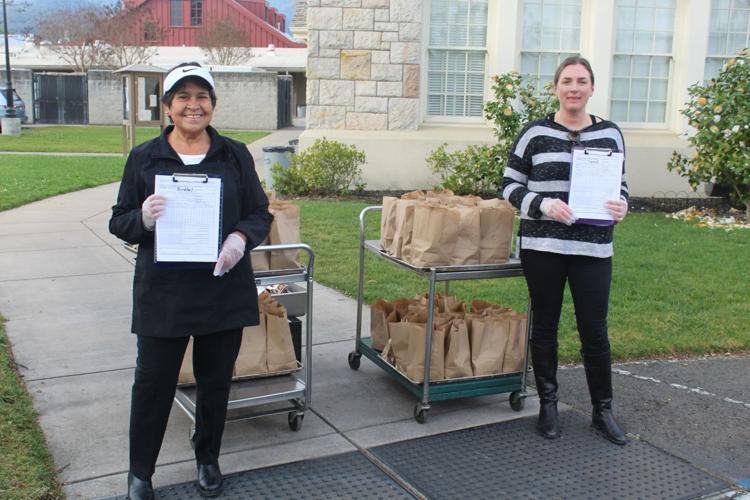 La Morenita lunch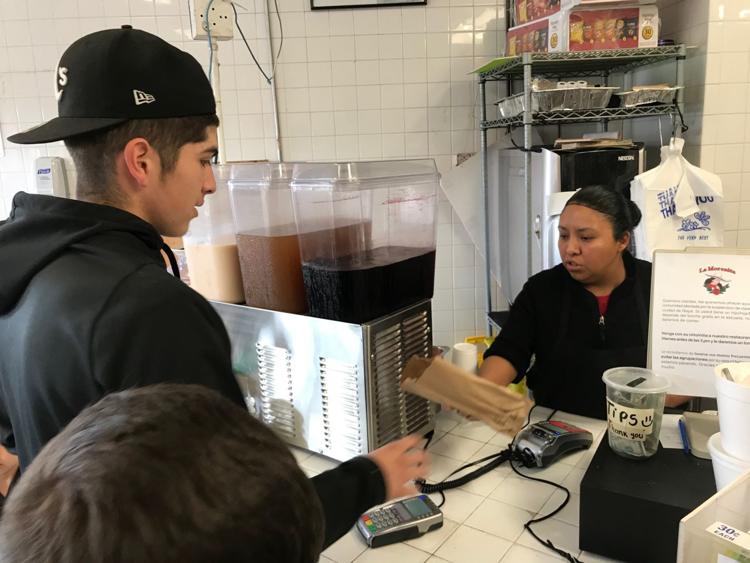 Coronavirus precautions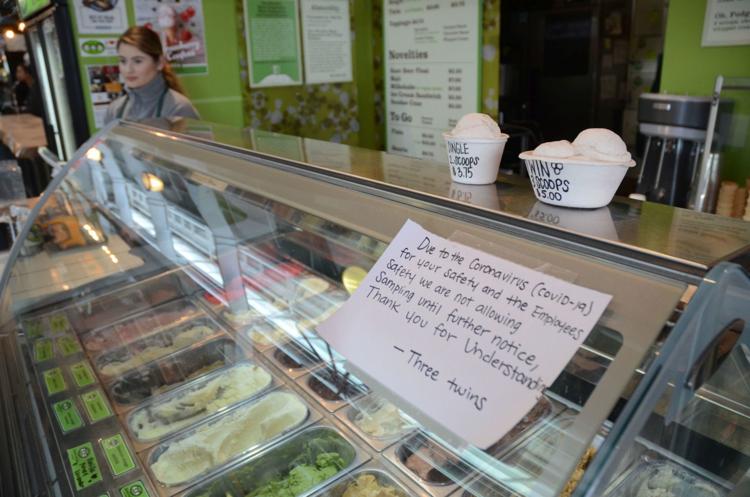 Coronavirus Precautions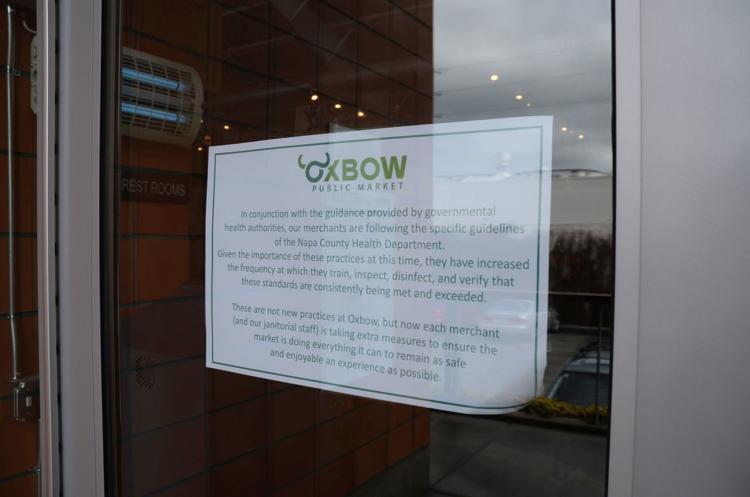 Coronavirus precautions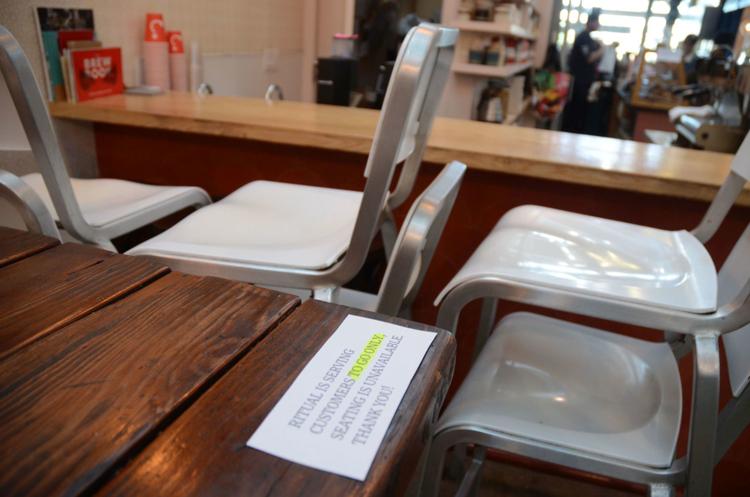 Beringer closed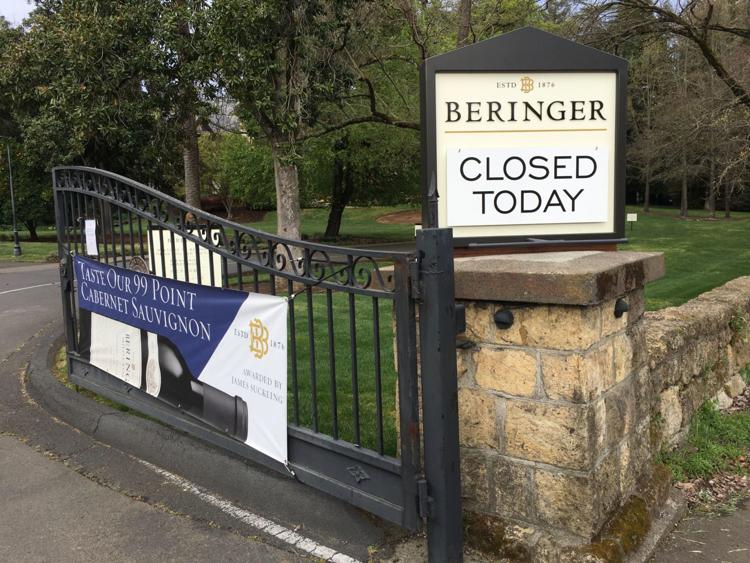 Calistoga Farmers' Market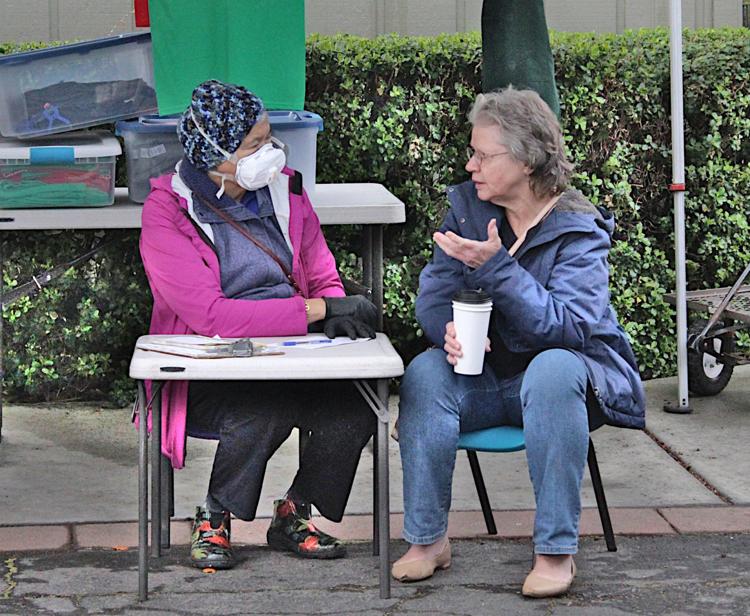 Trader Joe's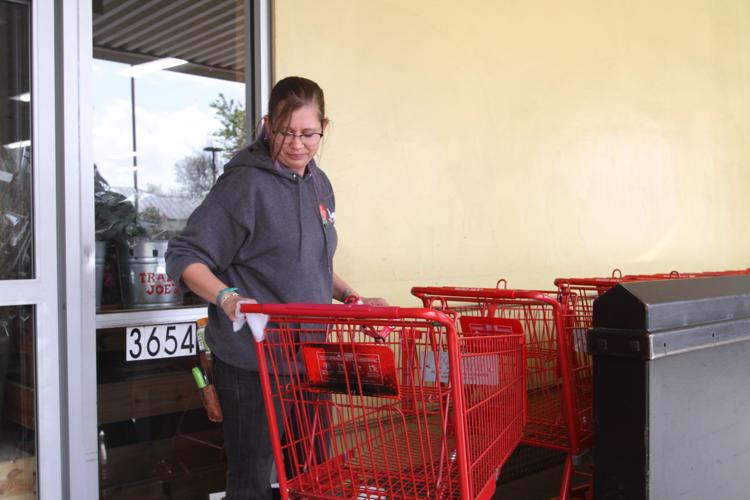 Coronavirus -- Hand sanitizer sold out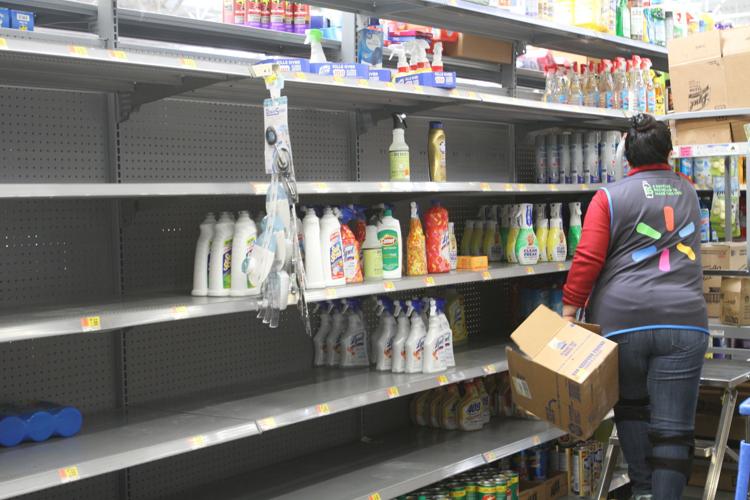 Carol Shour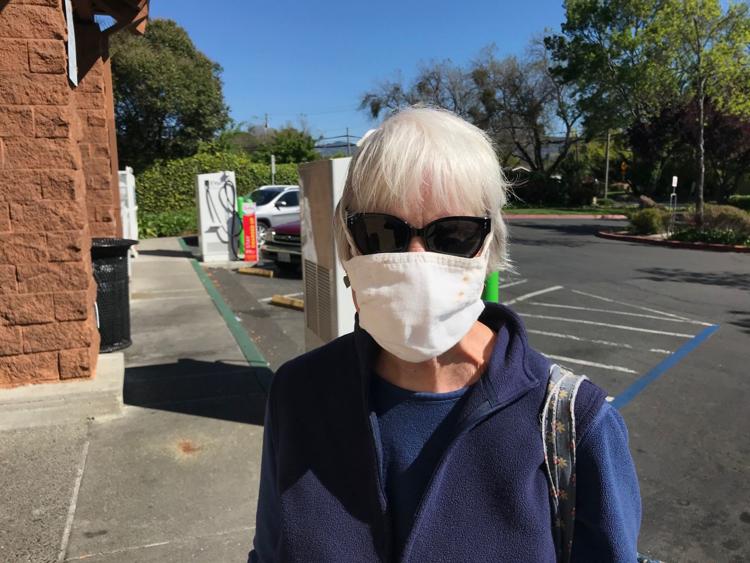 Safeway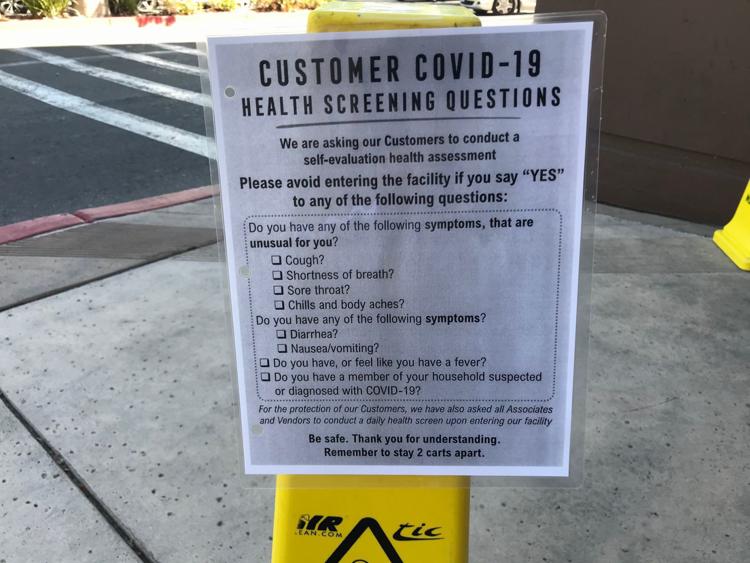 Safeway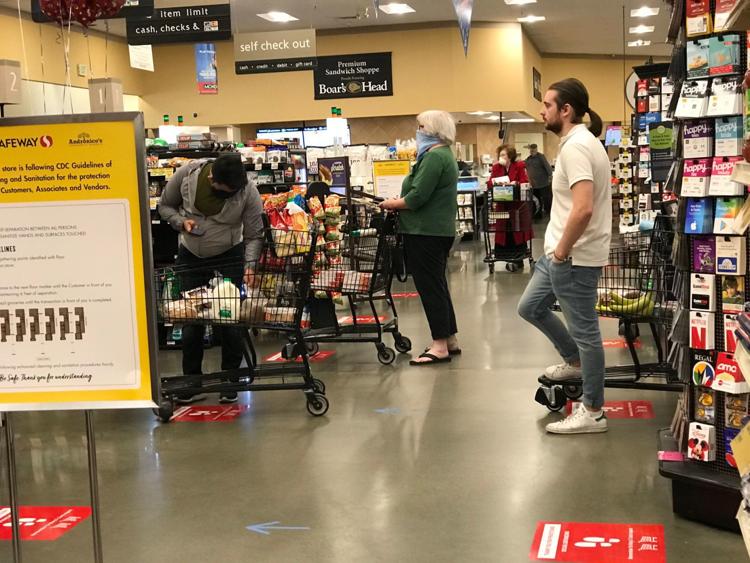 Safeway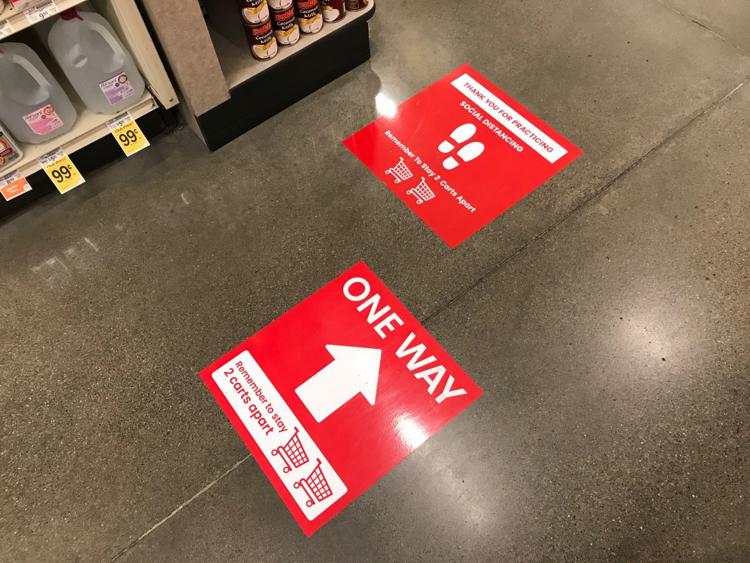 Safeway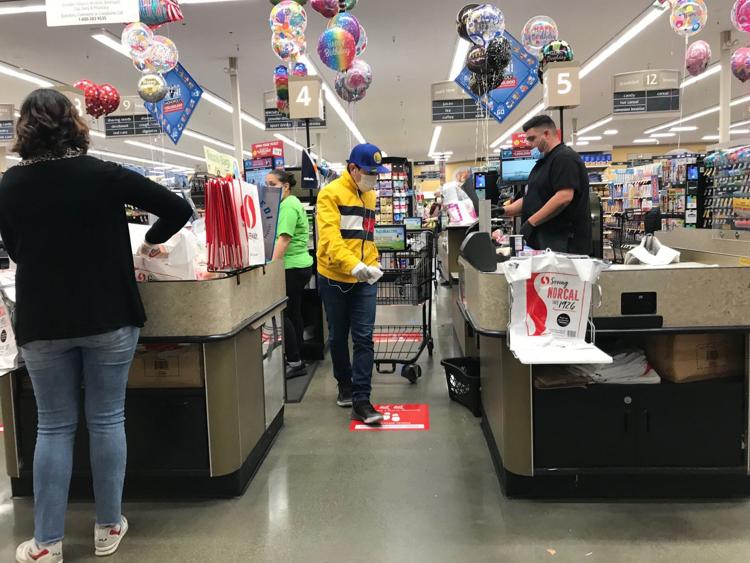 Lucky
Trader Joe's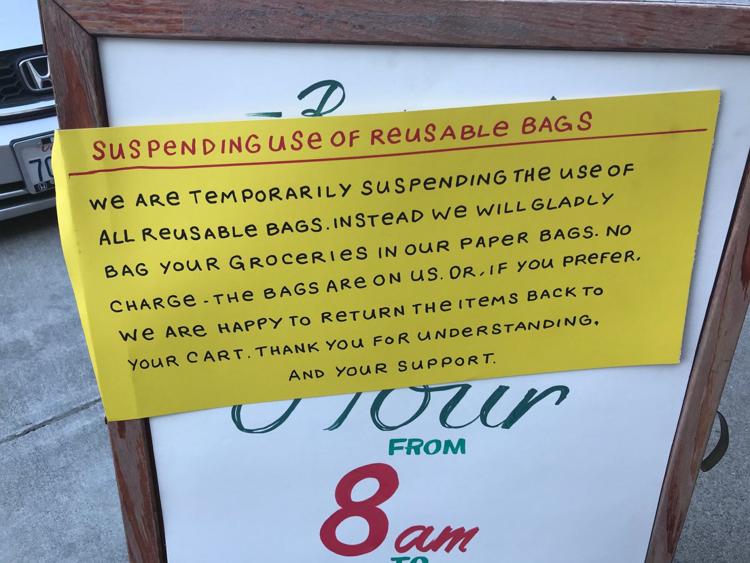 Whole Foods benches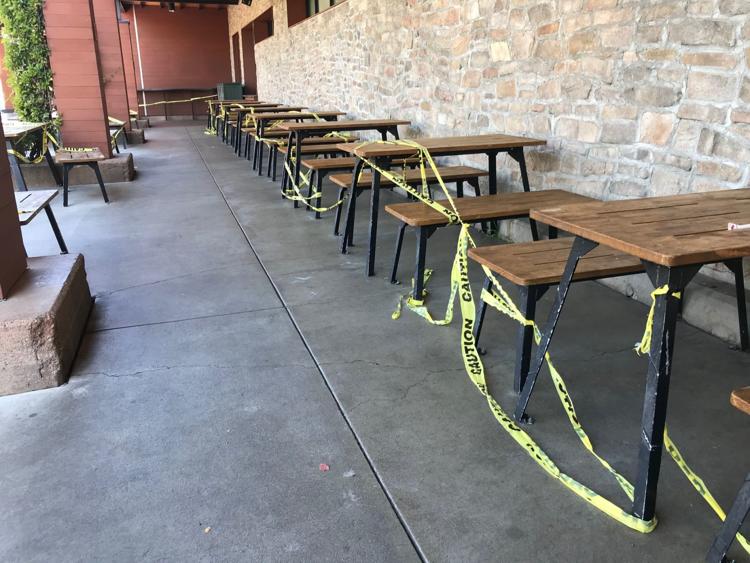 Trader Joe's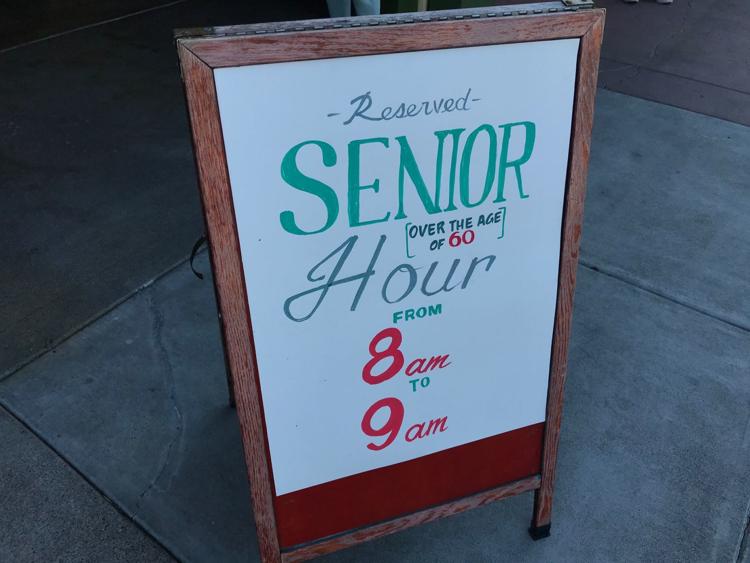 Whole Foods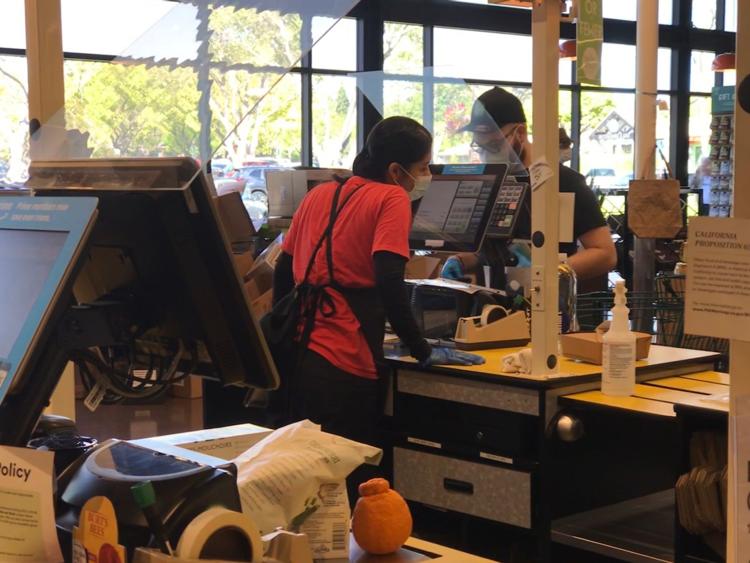 Whole Foods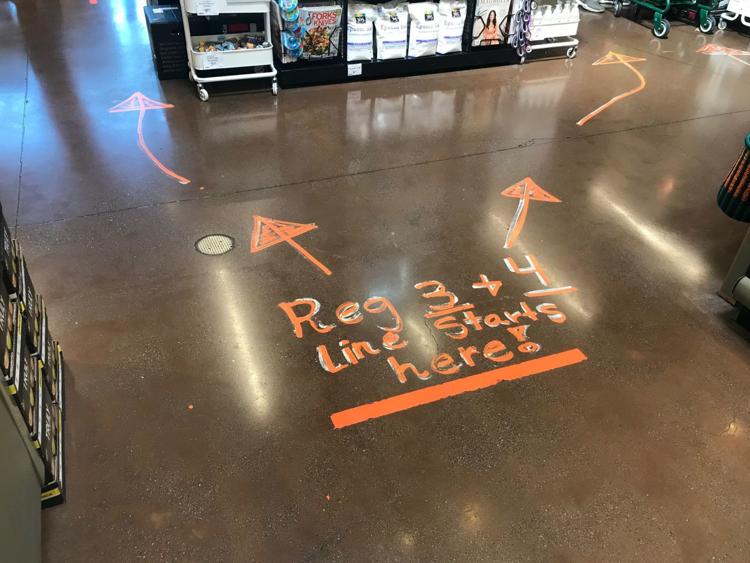 Whole Foods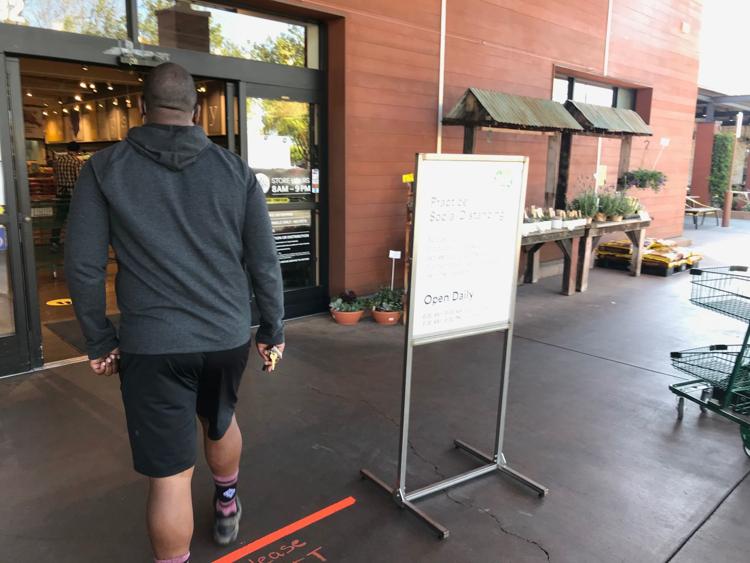 Whole Foods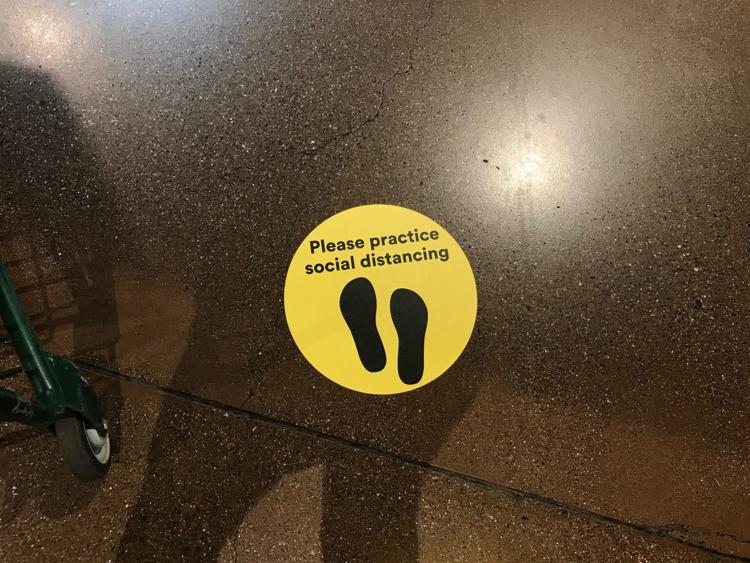 Whole Foods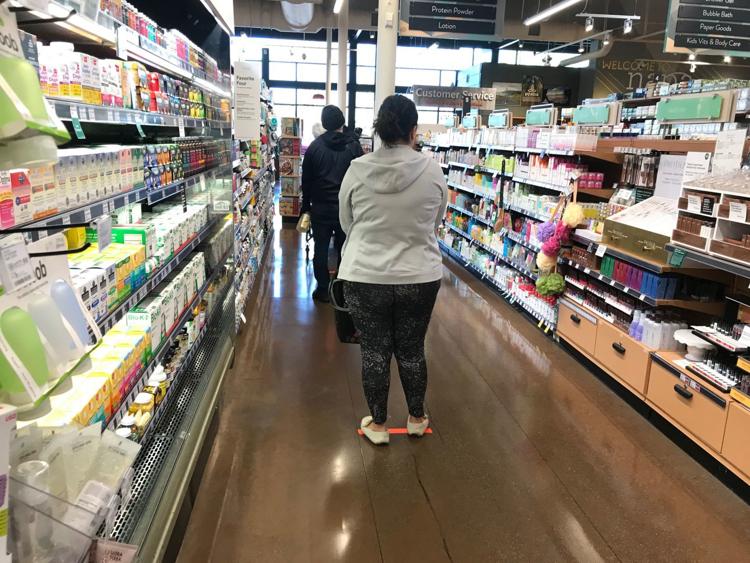 Grocery Outlet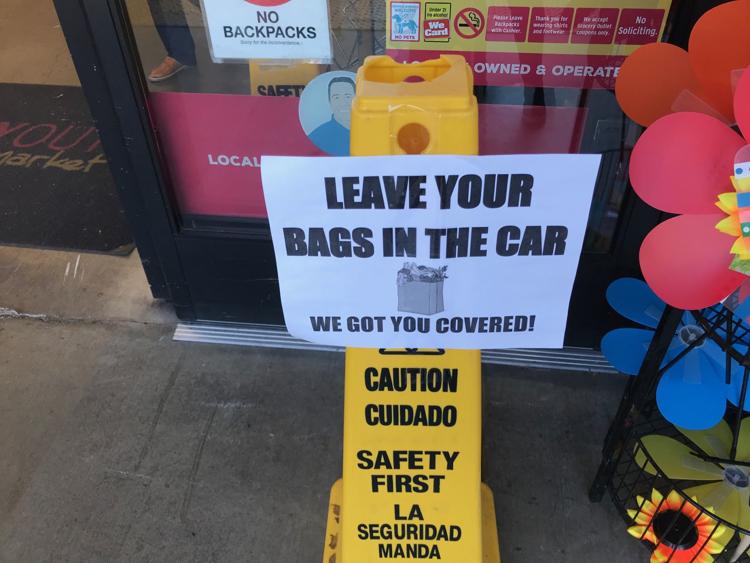 Grocery Outlet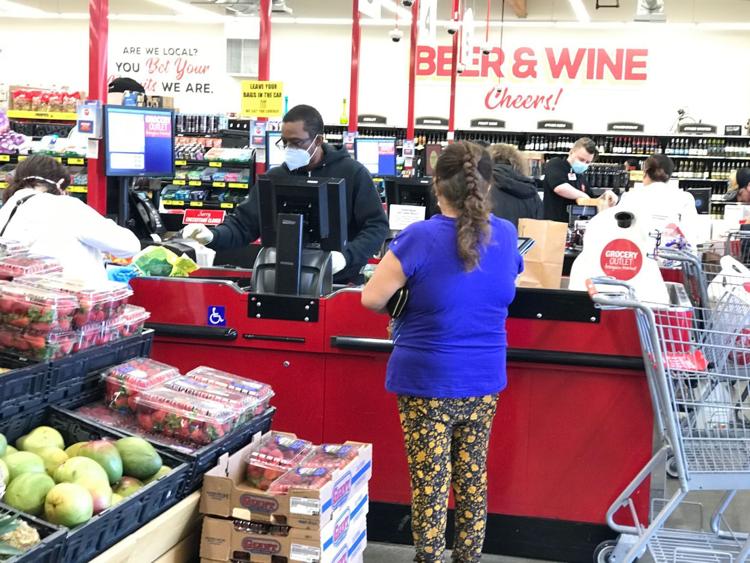 Grocery Outlet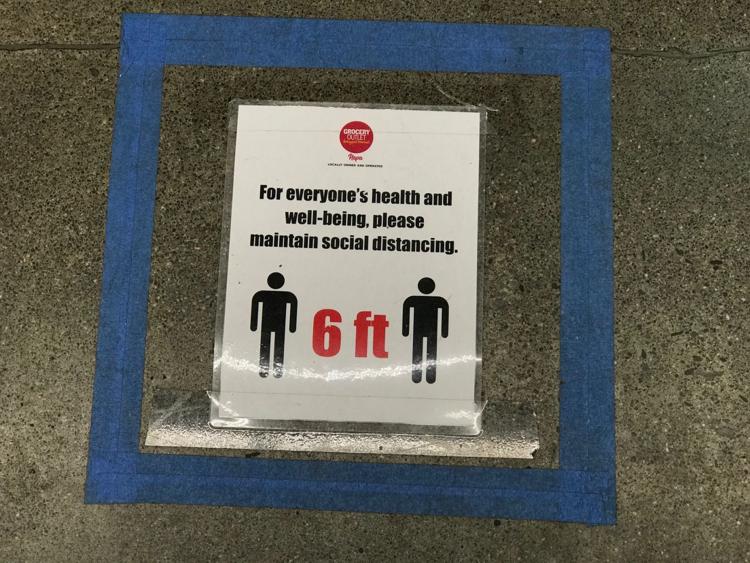 Concerned about COVID-19?
Sign up now to get the most recent coronavirus headlines and other important local and national news sent to your email inbox daily.