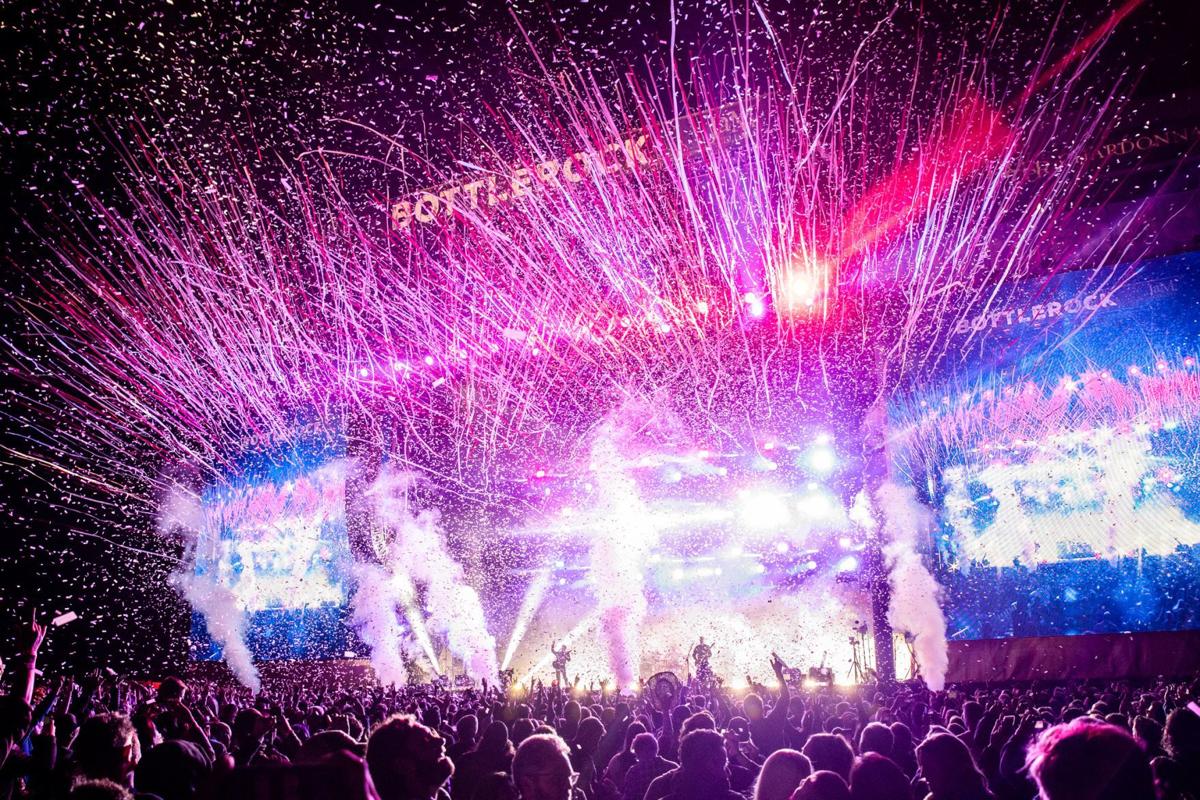 Expo officials reported a growing financial crisis last week. The facility has lost $1.6 million in revenue from events scheduled between March and August, including the postponement of BottleRock and the cancellation of the Napa Town & Country Fair, CEO Joe Anderson said.
There remains no clear and immediate path to opening up the Expo's indoor halls for events, with fairground buildings committed to sheltering homeless people or serving as backup space in case of a surge in COVID-19 illnesses, Expo officials said. Meanwhile, Napa County restrictions against public assemblies remain in place even as other rules have been relaxed to allow a variety of businesses to reopen.
The abrupt loss of rental income has forced the state-operated fairground on Third Street into belt-tightening. The Expo's board of directors approved the retirement of CEO Anderson effective June 19 and his transition to a one-day-a-week contract agreement, a step intended to save the jobs of the facility's three maintenance workers. Six part-time employees have been laid off.
Anderson said the fairgrounds need emergency funding in a new package of federal economic relief or else some facilities will end up having to close.
In an email, Anderson said the authority will save more than $20,000 a month with the retirements of himself and Carole Sanders, an Expo business assistant who also will continue working on a once-weekly contract.
Perhaps the greatest challenge in deciding when and how the Expo can welcome back large crowds is the uncertainty over when county and state public health officials will deem public gatherings safe, given the absence of a vaccine against the coronavirus, according to board president John Dunbar.
"We're hopeful we get updated guidance from the county soon about being able to host at least small gatherings on the Expo property," he said. "We don't know what the size of the activities could be until we hear from the county, and the county is waiting on guidance from the state."
Napa County's response to the coronavirus outbreak has occupied all of the Expo's indoor venues. At Riesling Hall, a homeless shelter that normally operates only on winter evenings has remained open 24 hours a day, and Chardonnay and Zinfandel halls are being kept in reserve as potential overflow space for patients should a sharp increase in COVID-19 cases overwhelm Napa Valley hospitals, according to Dunbar. The fairground parking lot also is the site of a drive-through virus testing center.
If granted county approval, the Expo could host events in its outdoor spaces such as the Plaza Stage and lawns, although it would require guests to be safely distanced, Dunbar said.
For now, the one portion of the Expo to reopen for commercial use is its RV park, which welcomed its first visitors on Friday. To maintain social distancing, common areas are closed and visitors cannot commingle with other visitors, except for members of the same household.
Farther down the event calendar, the pandemic already has led to the cancellation of the annual Town & Country Fair scheduled for August. Work is continuing toward mounting the fair's showpiece Junior Livestock Auction, although Expo leaders have said the event may be moved online.
BottleRock, which earlier was moved back from its normal late-May date, remains on the Expo calendar for Oct. 2-4. Dunbar said he had no immediate information about the music festival's status from its producer Latitude 38 Entertainment, but expected an update "in the coming weeks."
Elsewhere, the status of similar large-scale music gatherings was been thrown in doubt last week with the cancellation of this year's Coachella and Stagecoach festivals outside Palm Springs. Riverside County's public health officer signed an order Wednesday calling off both events, which had been postponed from April to October, amid health officials' concerns about a possible upswing in coronavirus cases during the fall.
"It is clear now that live events with fans will not resume for many months and likely not until sometime in 2021," Dan Beckerman, chief executive of the AEG concert promotion firm, wrote in a note to employees ahead of the layoff of 15 percent of its staff in the wake of pandemic-related cancellations, Billboard magazine reported on June 9.
Information from The Associated Press was used in this report.
You can reach Howard Yune at 707-256-2214 or hyune@napanews.com.
Concerned about COVID-19?
Sign up now to get the most recent coronavirus headlines and other important local and national news sent to your email inbox daily.