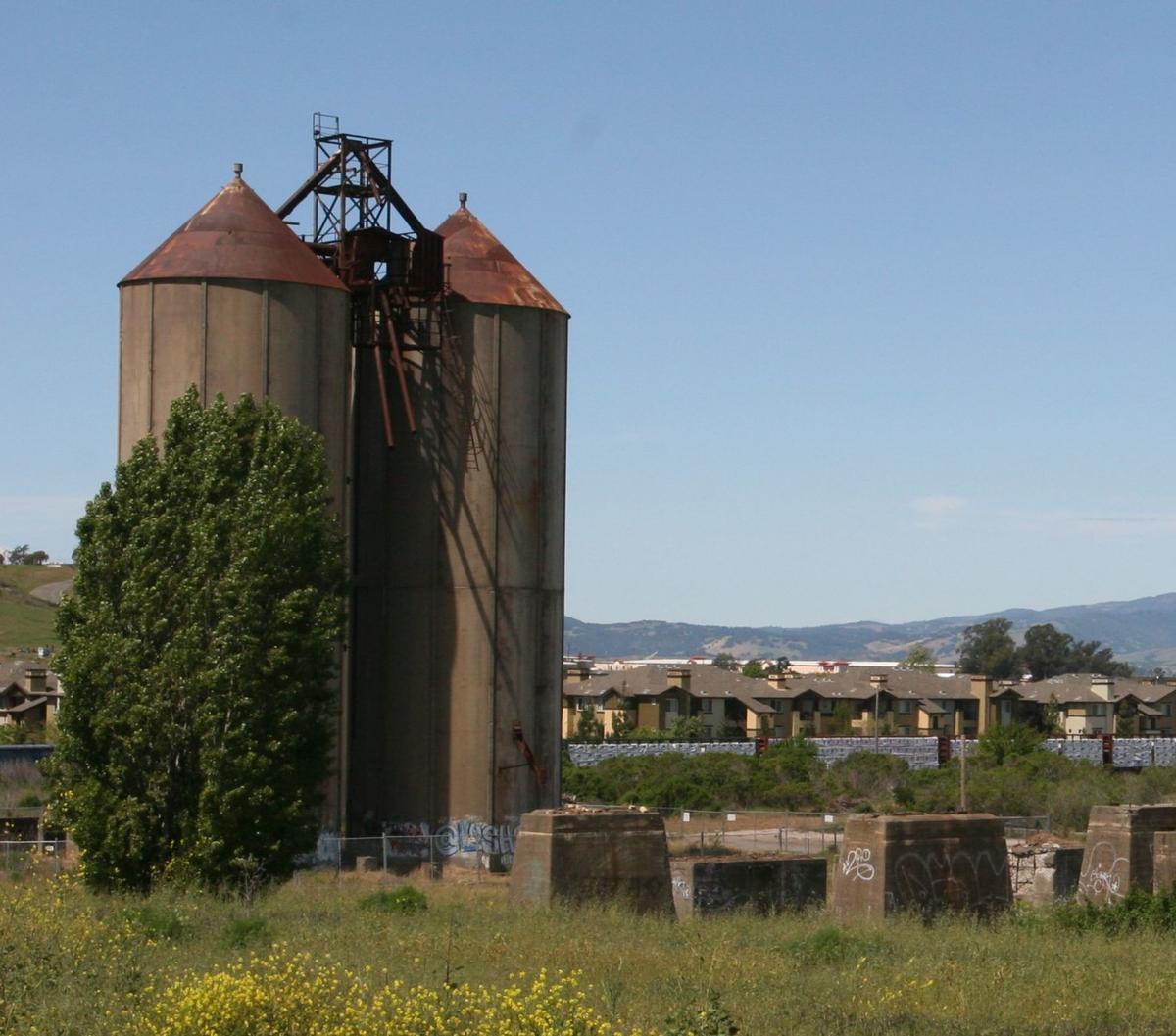 AMERICAN CANYON — American Canyon's Watson Ranch project, approved earlier this month by the City Council, now faces a possible vote by local residents if a referendum petition circulating around town qualifies for the next election.
Several labor unions are sponsoring a referendum signature gathering drive, saying some of their members who are local residents oppose Watson Ranch.
Watson Ranch, the largest development in American Canyon's history, would build 1,250 homes of varying size, a town center called the "Napa Valley Ruins & Gardens," plus new roads intended to ease traffic congestion in town and on Highway 29, as well as new parks, schools, trails and more.
"We have members in or around American canyon that don't like the project," said Steve McCall, business manager for U.A. Local 343 representing plumbers and steamfitters. McCall said his union and three others for sheet metal workers, electricians and sprinkler fitters are supporting the referendum drive.
Some of these unions voiced formal opposition to Watson Ranch's environmental impact report in October, saying the project would worsen traffic and air quality in American Canyon.
Union opposition to the project elicited responses from the developer claiming they were using the environmental report as leverage for a labor agreement with Watson Ranch.
"I didn't appreciate that comment letter" on the environmental report, said developer Terry McGrath in an interview on Thursday. "But I understand why they do it. It's all about leverage."
McGrath said the referendum campaign caught him by surprise when he heard people were gathering signatures outside Safeway, Walmart and other locations in American Canyon, including going door-to-door in neighborhoods, starting the weekend of Nov. 10-11.
He said that at a meeting with union leaders on Nov. 6, he came away believing the two sides had reached a labor deal on the 200-room hotel that will built as part of Watson Ranch.
"We had a handshake agreement on a project labor agreement for the hotel," McGrath said, "and as far as I knew that's where we left off. I shook hands with some pretty high-up people inside the councils and the trades [unions] on that deal."
"We hadn't finalized it," he added, "but I told them my handshake was good."
When asked why the unions were trying to put a referendum on the ballot, McGrath declined to say. "I can't offer an opinion on why they're doing it," he said.
But McGrath did say the referendum represents a threat to his project. He said if the unions collect enough signatures and qualify the referendum for the next municipal election, which wouldn't be until 2020, all work on Watson Ranch would have to halt until the election.
Meanwhile, McCall provided a different view on talks between McGrath and the unions.
"Our position is we have met with the developer over the last couple of years," he said, and up until now, the developer hasn't bargained in good faith. McCall didn't elaborate further.
"We believe there is a solution," McCall added, but said it was related to an environmental settlement.
Before the American Canyon Planning Commission approved Watson Ranch in early October, an attorney with the firm Adams Broadwell Joseph & Cardozo appeared before the commission and asked it to delay voting on Watson Ranch.
The firm — based in South San Francisco and Sacramento, where it conducts lobbying among other work — represents a local group called American Canyon Residents for Responsible Development, which attorney Collin McCarthy described as a "coalition of labor organizations, their members and their families."
The group consisted of three local residents — Joel Hernandez, Pamela Lewis and James Aken — plus the International Brotherhood of Electrical Workers Local 180, Plumbers & Steamfitters Local 343, and Sheet Metal Workers Local 104, according to a lengthy letter dated Sept. 28 filled with comments on Watson Ranch's environmental report.
The City Council on Oct. 16 first approved the Watson Ranch Specific Plan, the environmental report and a Statement of Overriding Considerations because of the project's "significant and unavoidable impacts" on traffic and air quality. The council approved the documents a second and final time on Nov. 6.
Those gathering signatures for the referendum in American Canyon are being paid by Discovery Petition Management, according to James Hinton, a Napa resident who has helped with the campaign.
"It's nothing to be ashamed of," Hinton said of himself and a friend who have earned "less than $10" a signature from Discovery Petition.
When talking about "a massive project like this," Hinton said, there are a checks and balances in our political system and "the referendum is one of those checks," and "it's being exercised."
Hinton also said he walked precincts in American Canyon on Saturday, Nov. 10, and collected 18 signatures from registered voters.
City Clerk Suellen Johnston, who serves as American Canyon's election officer, said on Friday that she had not seen the referendum petition. State law does not require referendum proponents to first file documents stating an intent to circulate a petition or the actual petition to the elections office before collecting signatures.
She said based on the number of registered voters in the city as of late October, the referendum would need 10 percent of that total, or 1,124 valid signatures, to qualify for the ballot. The unions have 30 days to collect the necessary signatures and submit them to the City Clerk's Office for verification.
Mayor Leon Garcia supports Watson Ranch, and in a letter to the editor wrote: "Don't allow these out of town interests to kill the dream of the citizens of American Canyon to have new schools, more parks & open space, increased local jobs, affordable housing, improved traffic and its own gathering place ... a new Town Center."
The American Canyon Chamber of Commerce is also opposing the referendum. Once the referendum drive started collecting signatures, the Chamber began its own campaign to stop it by encouraging residents to not sign on.
"We're trying to educate" people through social media and other means, according to chamber CEO Mandy Le.
On Nov. 13, the Chamber posted on its Facebook page saying: "It's time to meet your neighbors and unite together to say NO TO THIS PETITION!"
The post also urged residents "Don't answer the door!" and "Don't be fooled!" along with telling them not to sign the petition.
Le says the "professional petitioners" collecting signatures have resorted to using false information about Watson Ranch to gain supporters for the referendum.
Some residents have posted on Nextdoor warning of the falsehoods being employed by petitioners.
One local citizen wrote on Sunday that they encountered a petitioner near the wetlands.
"I told him I'm for the project, and he said he was too and that's why he needed my signature. The petition clearly stated the referendum [is] against [it]. Then [he] proceeded to tell me [American Canyon] had a population of 50,000 and only 1,000 were registered to vote. Blatant lies. And comical. Watch out for the liars."
The city's population is just over 20,000 residents, and the most recent election data says American Canyon has more than 11,000 registered voters.