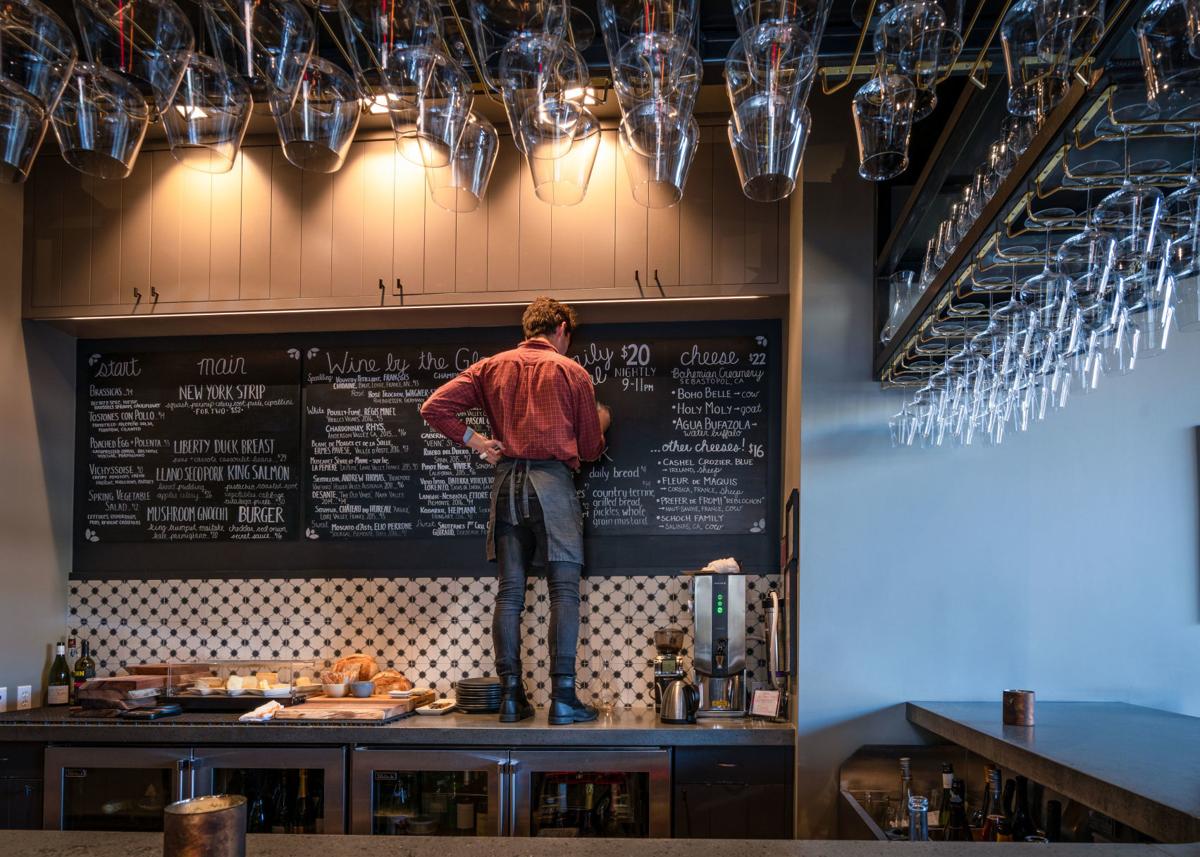 At a time when tasting rooms are closing due to the coronavirus threat, California's Alcoholic Beverage Control (ABC) board will allow the sale of wine and beer to go from restaurants, Director Jacob Applesmith confirmed on Tuesday.
Consumers can purchase wine for pick-up from restaurants, provided the establishment has the necessary liquor license, the ABC confirmed. Some restaurants may be operating with permits that expressly forbid them from selling wine off-premises, or to go, because of their location or otherwise, the board said. Those restaurants will not be allowed to sell wine for takeout.
Restaurants in Napa, including Compline Wine Bar, Farmstead at Long Meadow Ranch, Press, and the Q Bar & Restaurant, are actively offering wine for purchase along with takeout meals.
Most recently, the ABC board expanded its regulatory relief for restaurants and other retailers. The relief, which does not exempt licensees from conditions of local regulations, includes provisions allowing on-sale retailers (businesses selling alcohol on the premises) to sell alcoholic beverages to-go in pre-packaged containers. All on-sale retailers (i.e., restaurants) selling beer, wine, pre-mixed alcoholic drinks or cocktails may also now prepare those items for pick up or delivery regardless of the conditions of their permits, provided they are securely packaged in a closed container.
"The Department has carefully considered the public's health, safety and welfare in providing this relief," the ABC said in a statement. "The Department has concluded that none of these measures, exercised on a temporary basis, will jeopardize (those things)."
The relief will apply "until further notice," the ABC's statement said, noting the board would give 10 days notice of the termination of the newly relaxed regulations.
Off-premise sales of wine could potentially increase restaurants sales in the wake of tasting room closures. Sales of wine to distributors and retailers are often significant sources of income for larger wineries.
Napa County's directive to stay at home includes language that allows for consumers to purchase to-go bottles.
Compline co-owner Matt Stamp said the wine bar and restaurant was continuing to offer bottles from its retail store and deliver wine with takeout food orders (delivery would be contingent upon the consumer being of legal age).
Beer and wine sold off-premise must be factory sealed, and alcohol sales must not exceed food sales, according to the ABC. Restaurants may not sell spirits off-premises.
Applesmith confirmed Tuesday that the ABC would also suspend California's credit regulations pertaining to sales of alcohol; alcoholic beverage suppliers will be allowed to extend credit to purchasers without interest beyond the regularly enforced period of 30 days.
For a continually updated list of restaurants offering takeout and delivery, click here.
Hillside Christian Church online service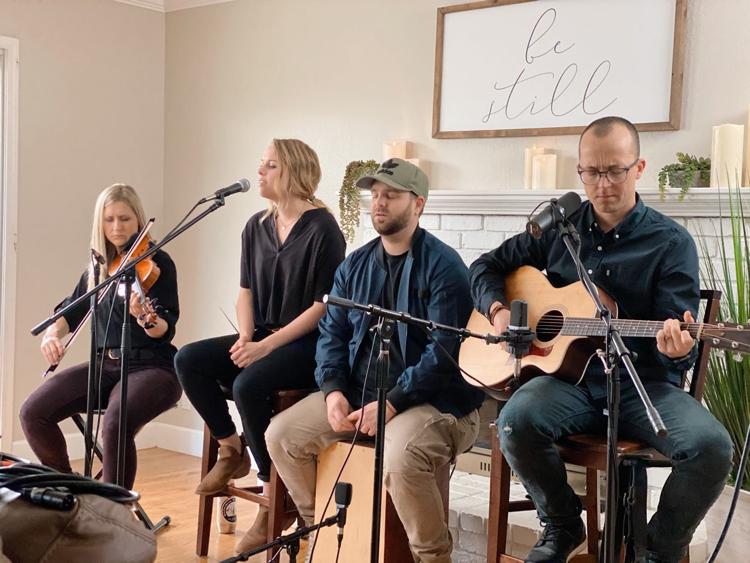 Napa Target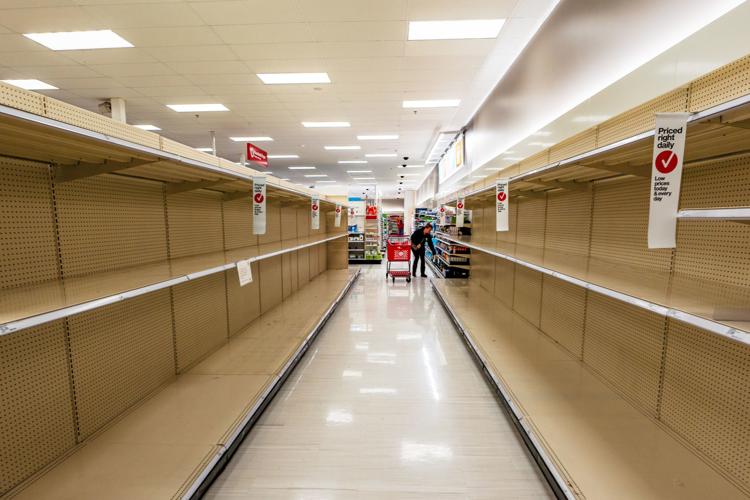 Ciccio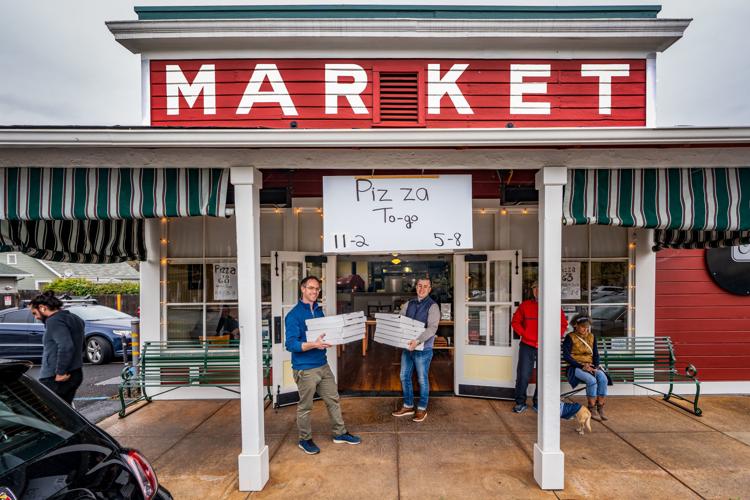 Redd Wood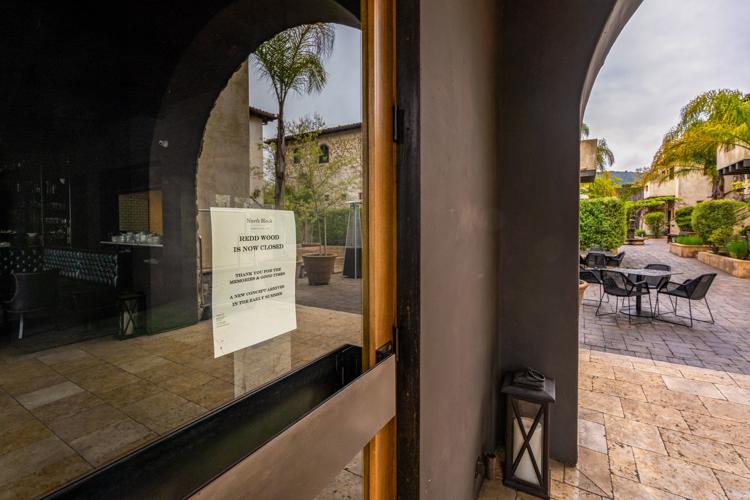 Safeway in St. Helena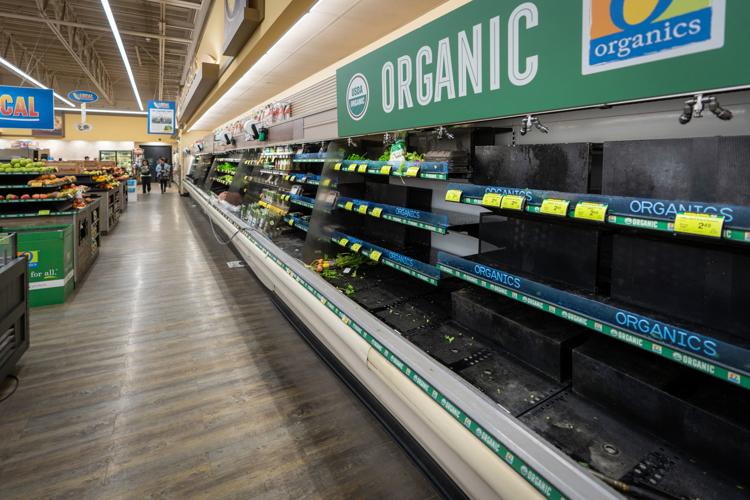 Safeway in St. Helena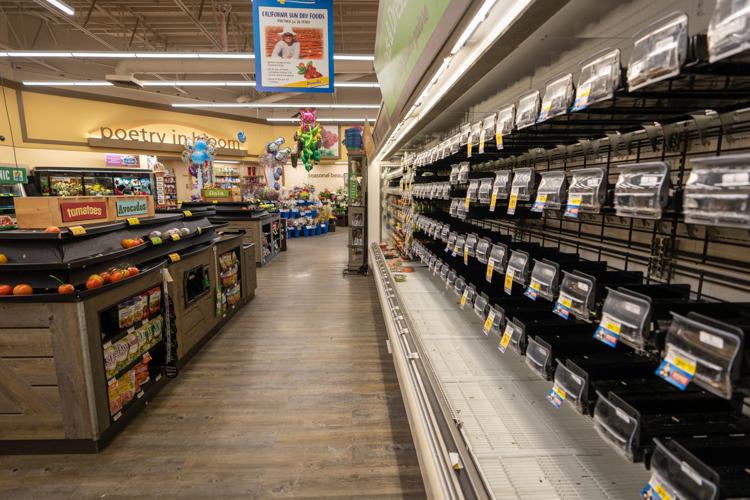 Safeway in St. Helena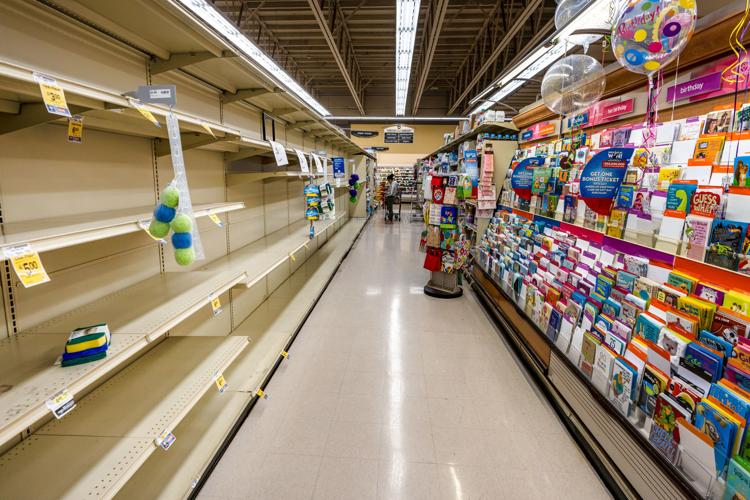 Safeway in St. Helena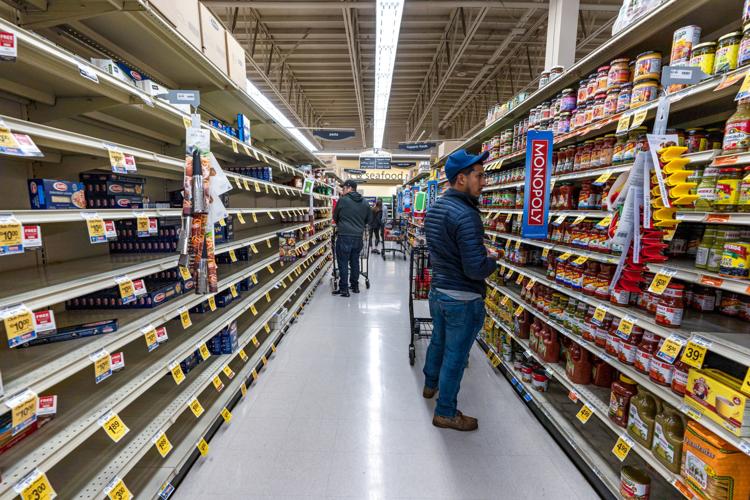 Safeway in St. Helena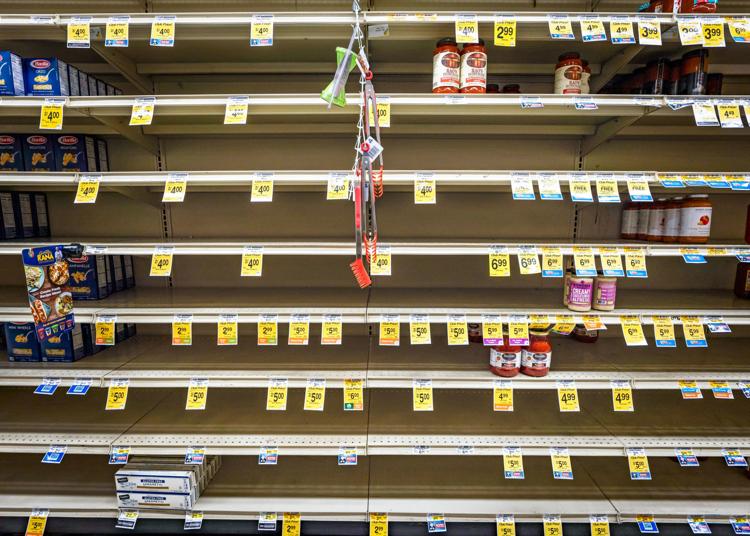 Safeway in St. Helena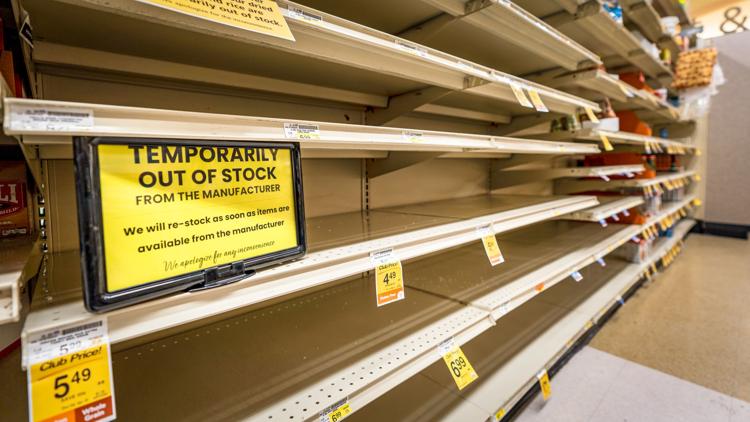 Bread at Target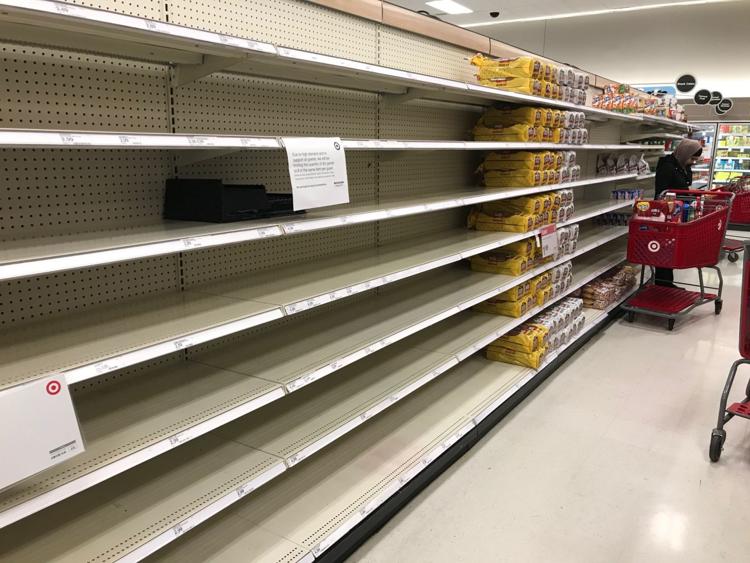 Stocking at Target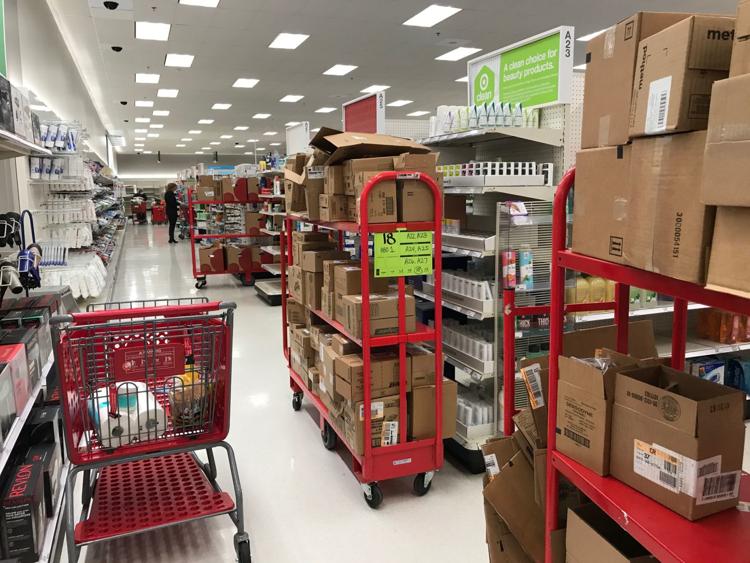 Target purchase limit signs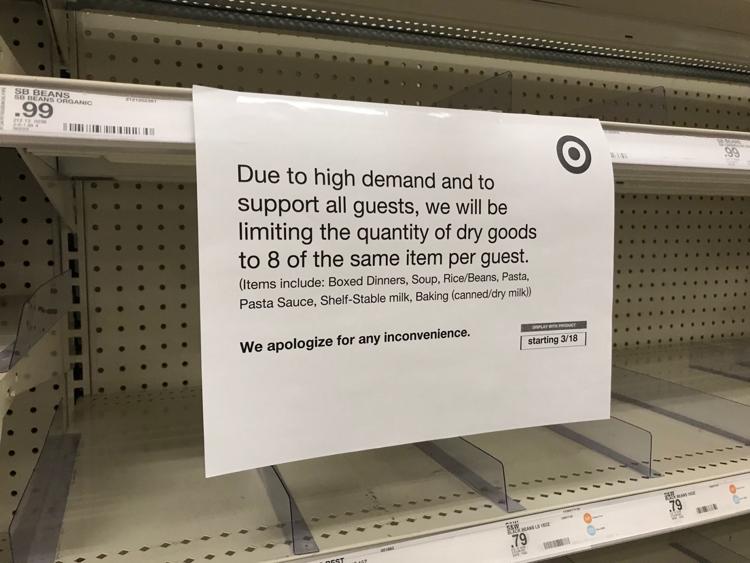 Raley's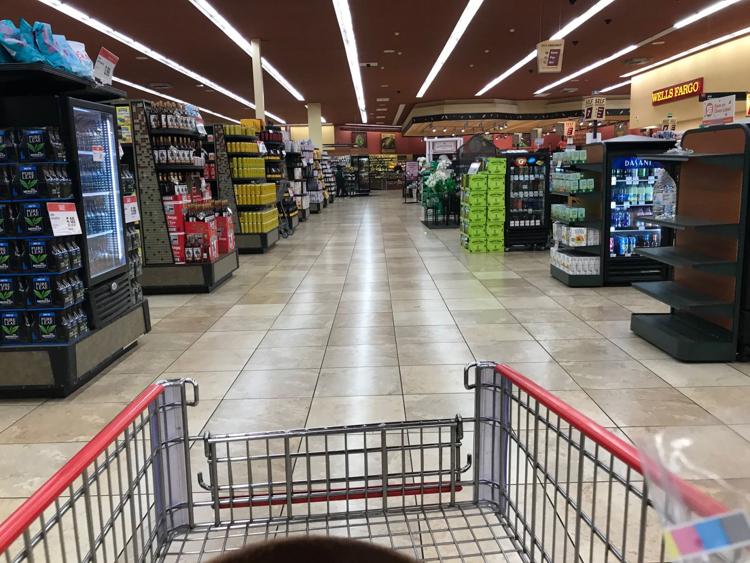 Milk at Raley's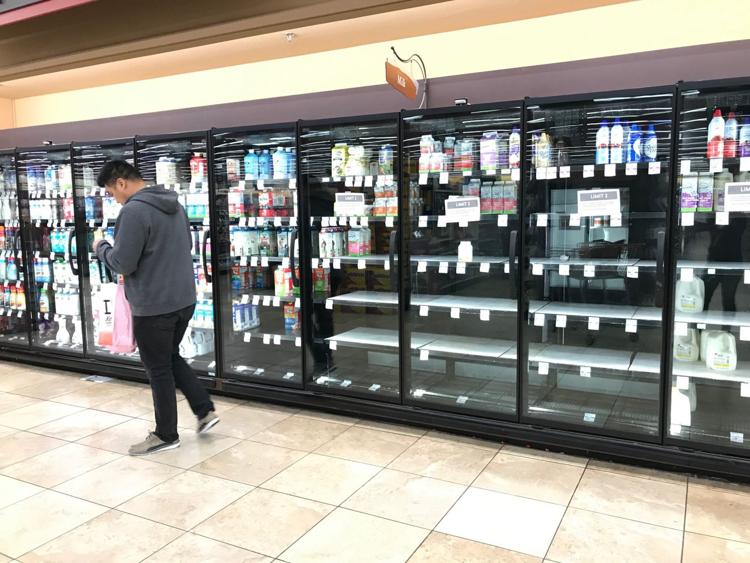 Umpqua bank
Chico's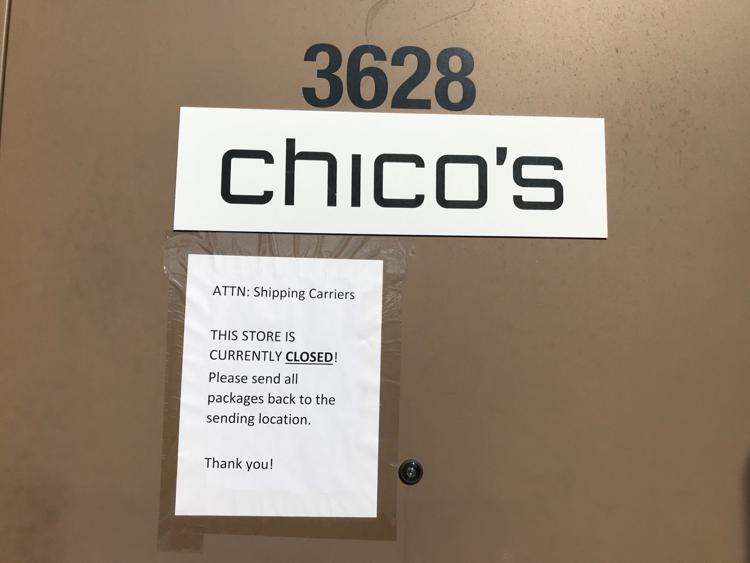 Target toilet paper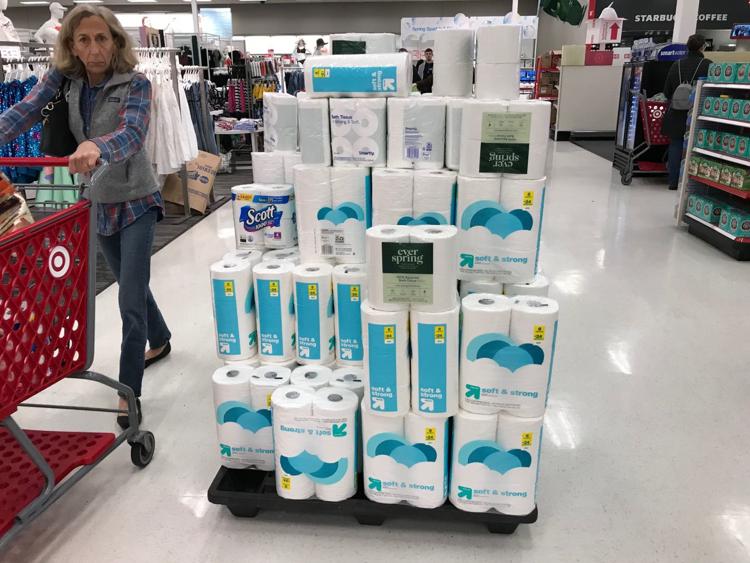 Trader Joe's shoppers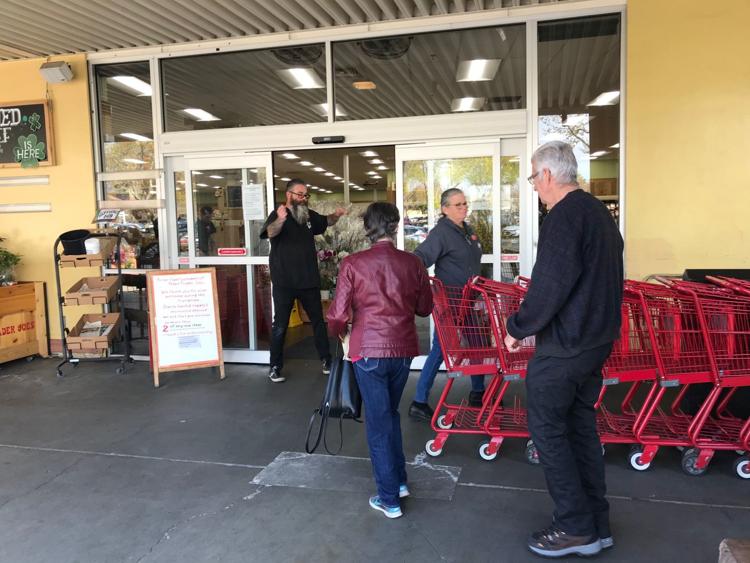 Bel Aire shoppers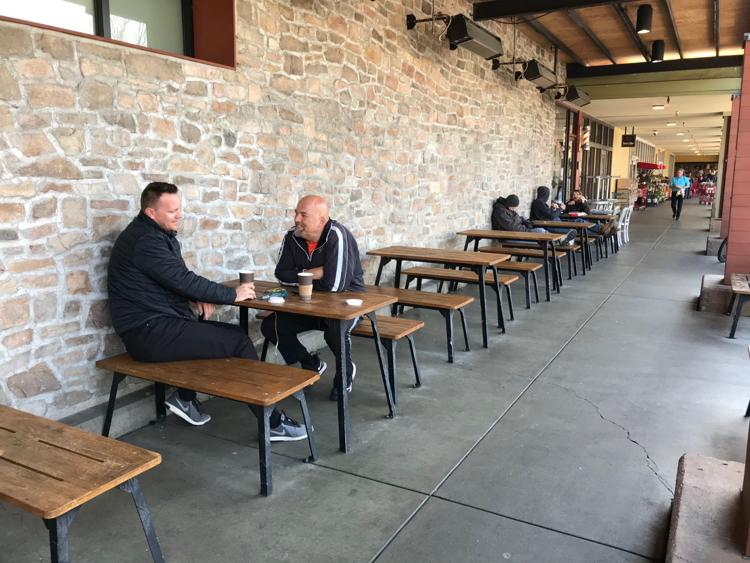 South Napa Target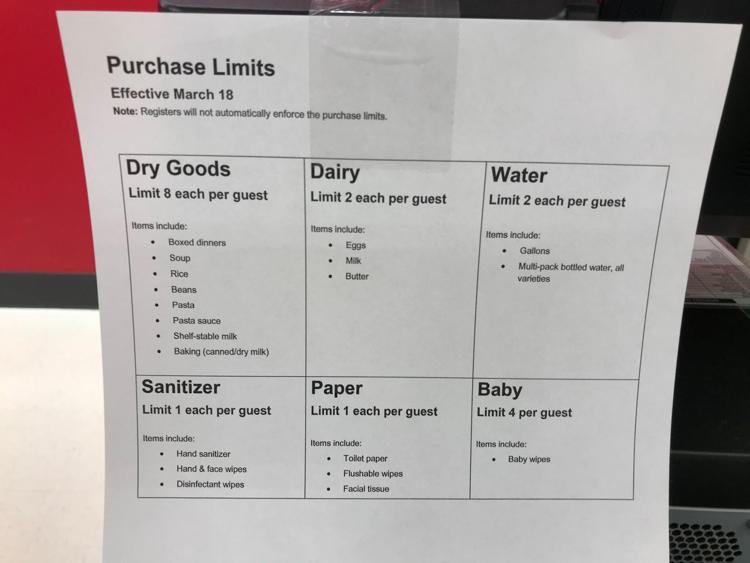 Raley's bread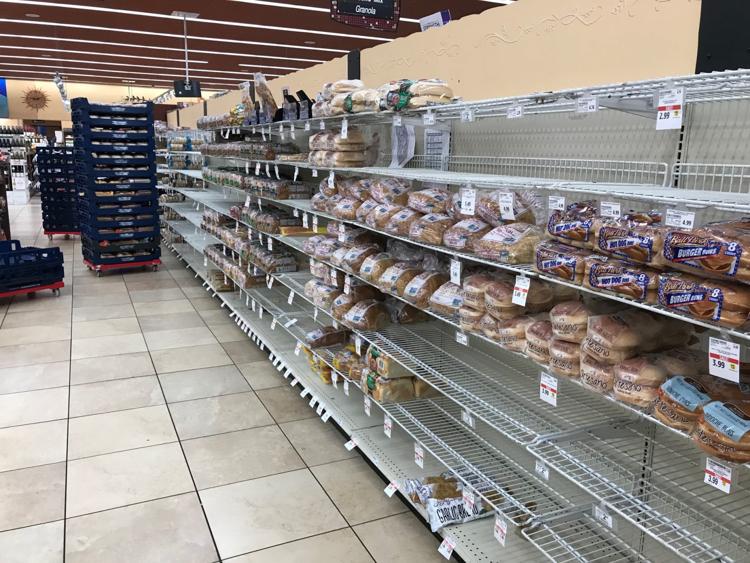 Office Depot
World Market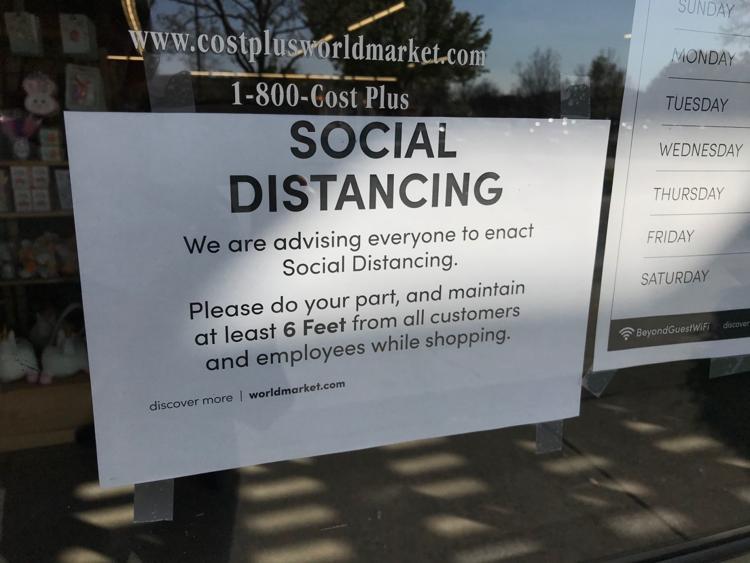 DaVita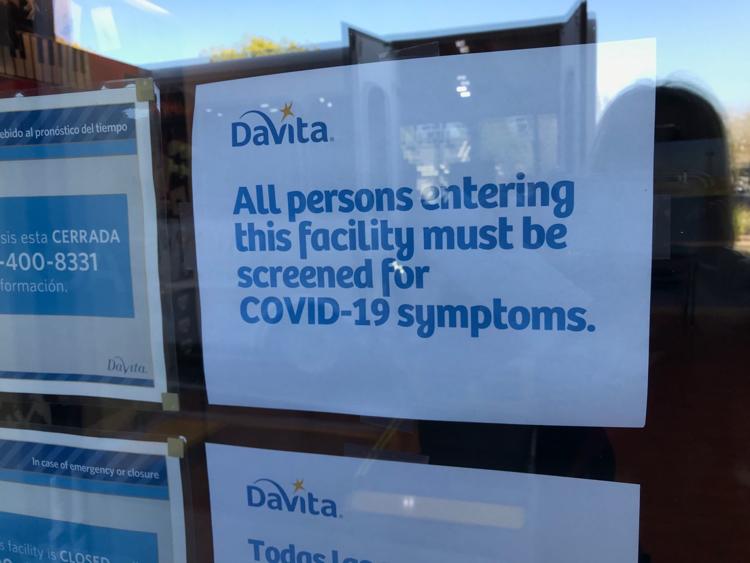 Pet Food Express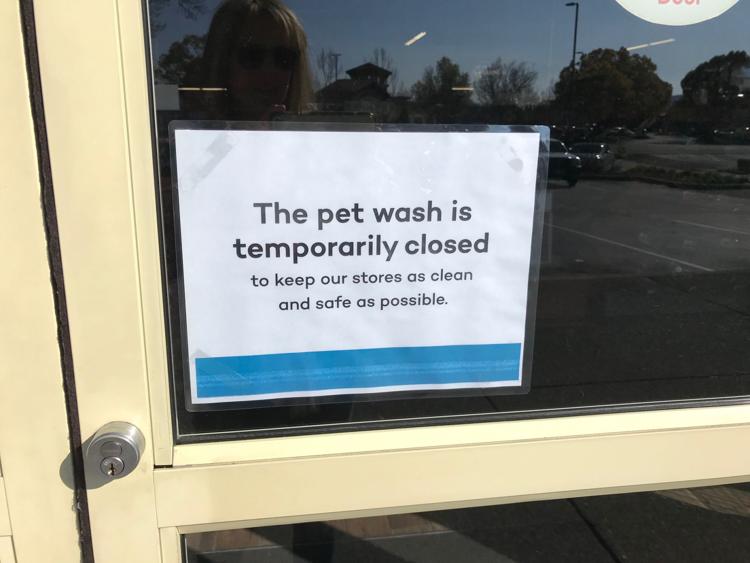 Napa Target shoppers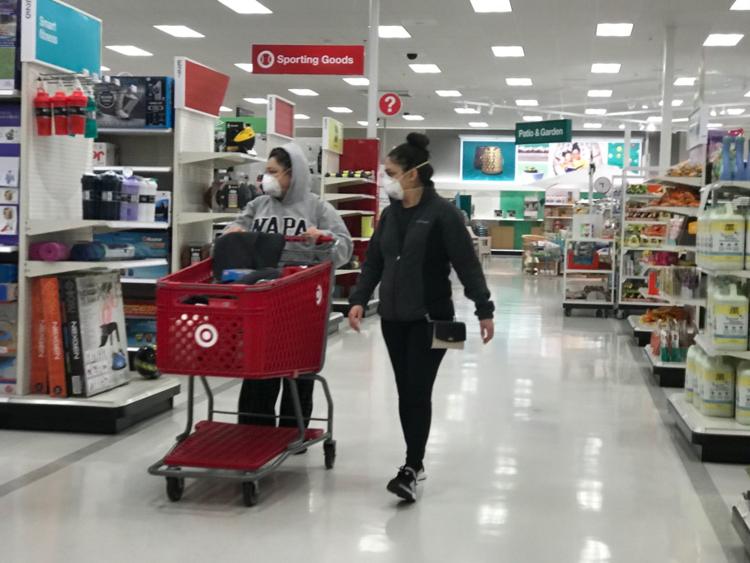 Trader Joe's line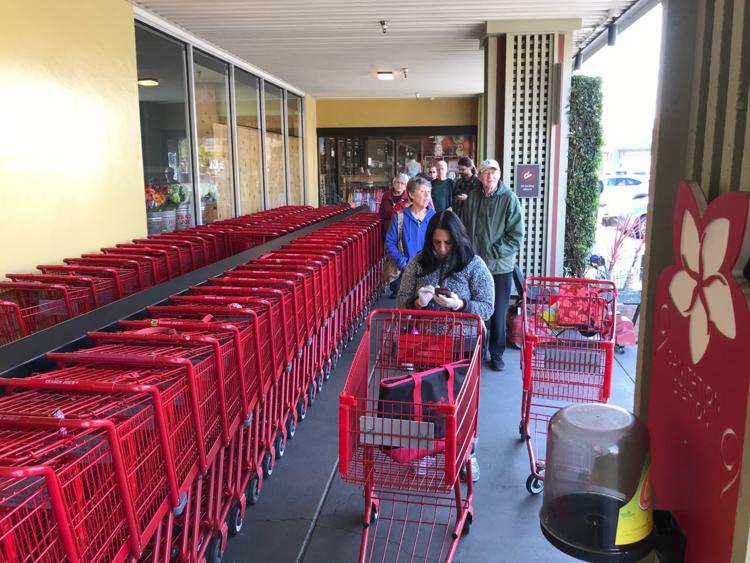 Bel Aire Plaza parking lot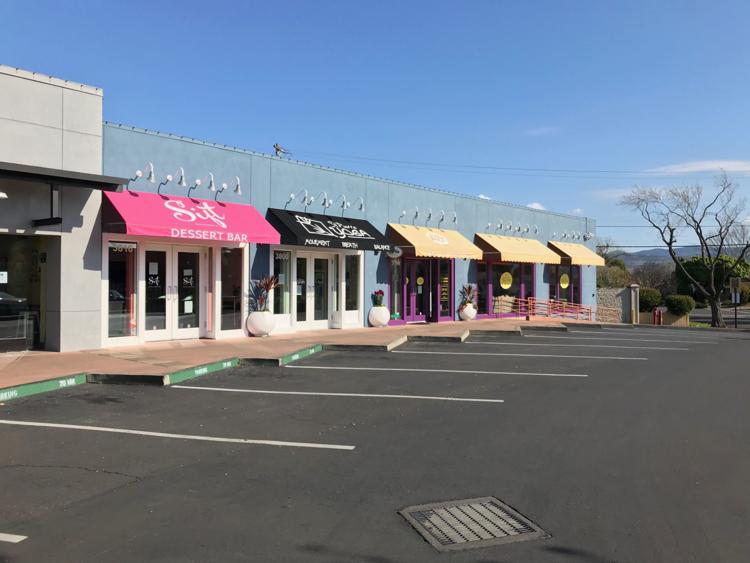 St. Helena Shelter in Place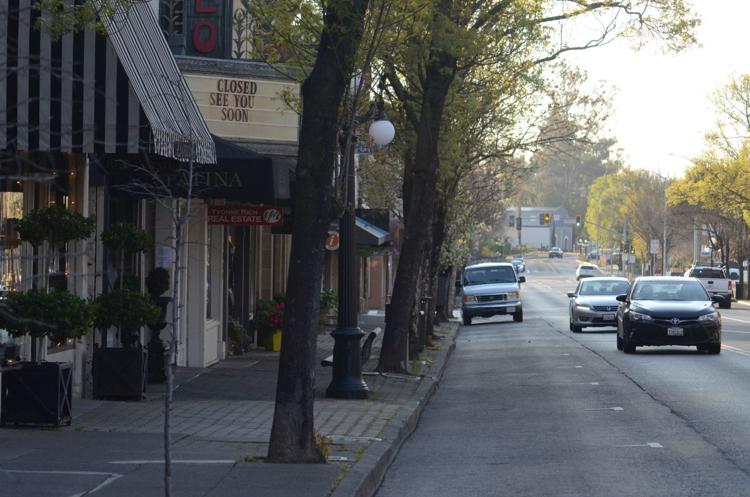 CalMart in Calistoga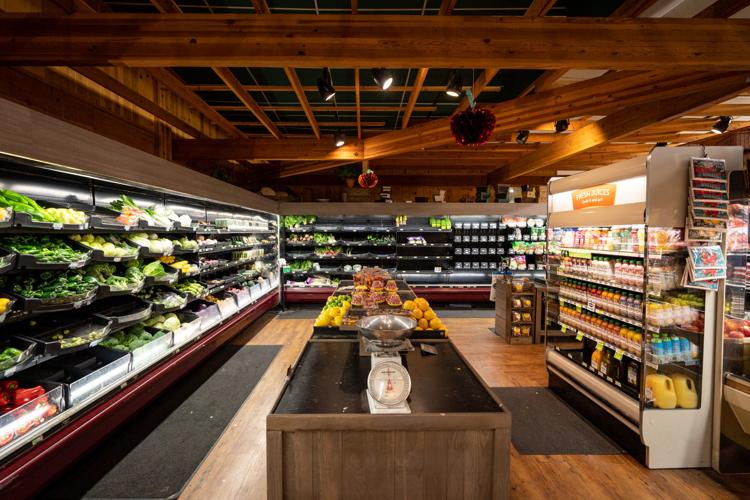 CalMart in Calistoga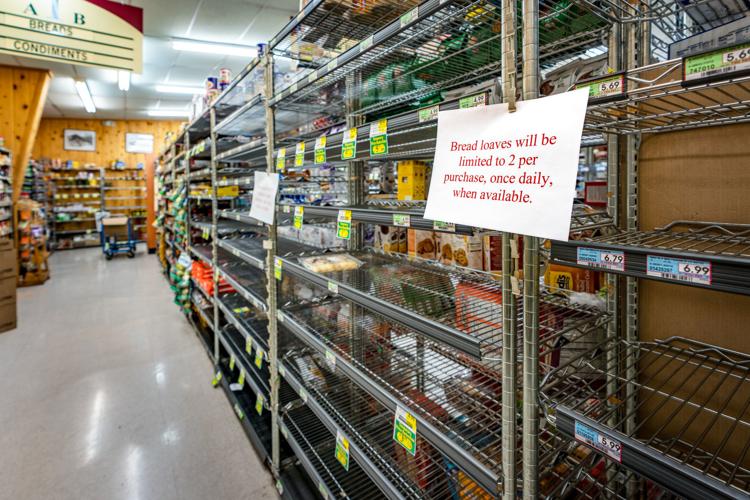 CalMart in Calistoga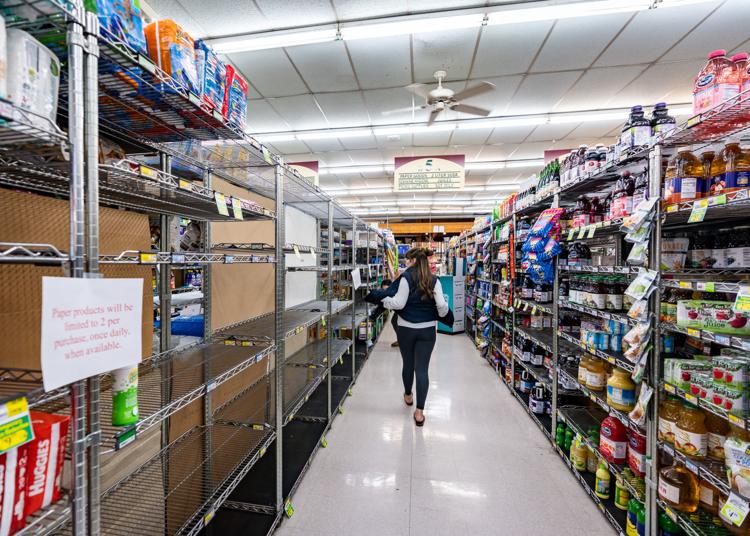 Whole Foods Napa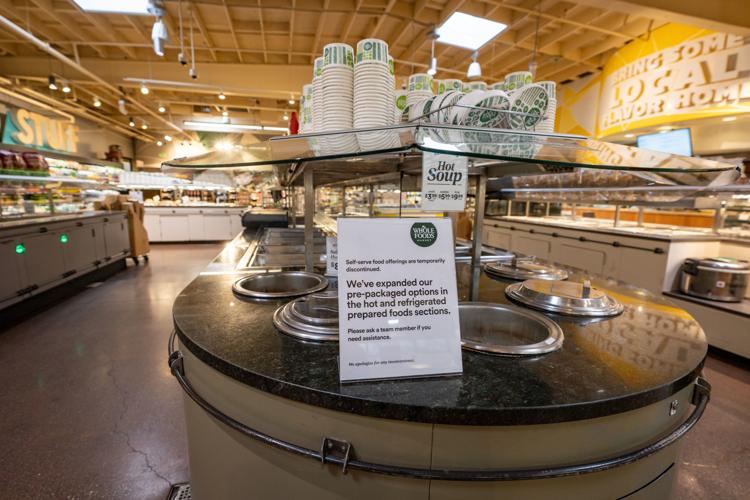 The Charter Oak Restaurant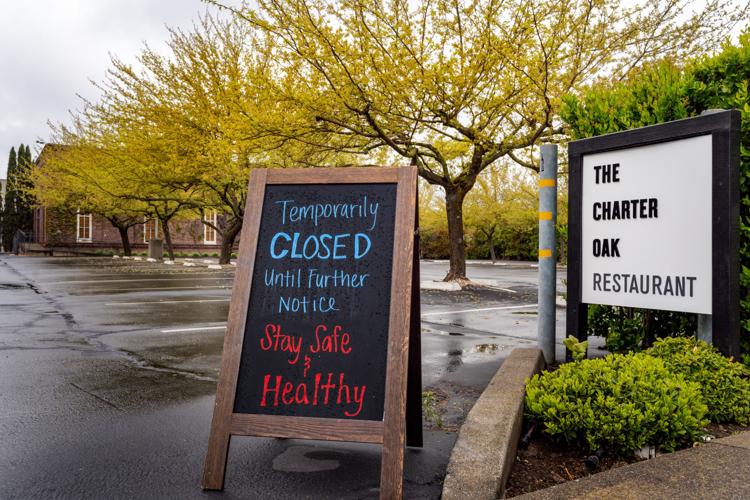 Contimo Provisions
Outside Oxbow Public Market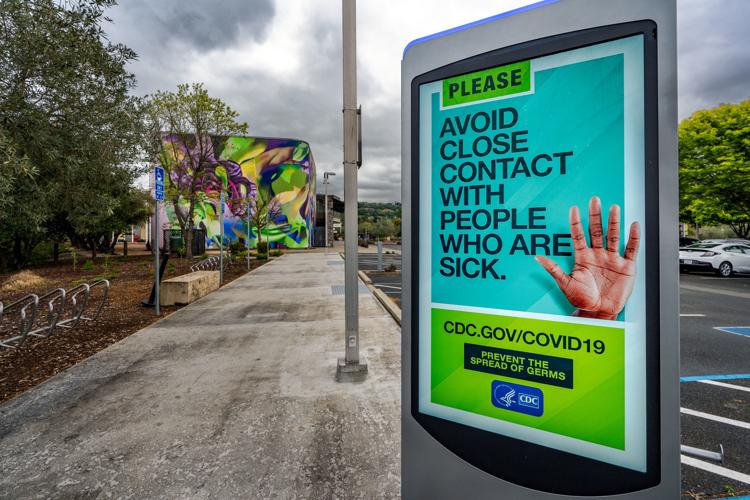 Inside the Oxbow Public Market on Wed. March 18.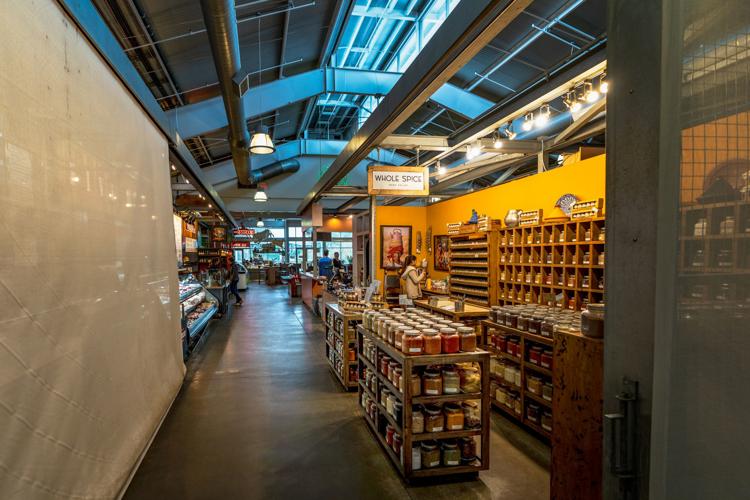 Inside the Oxbow Public Market on Wed. March 18.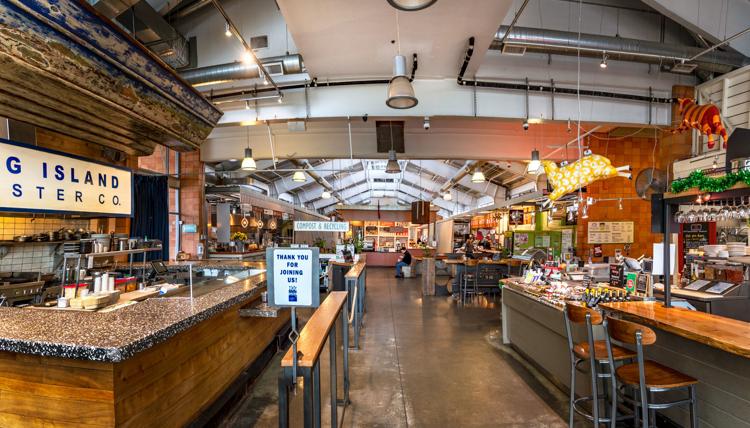 Napa General Store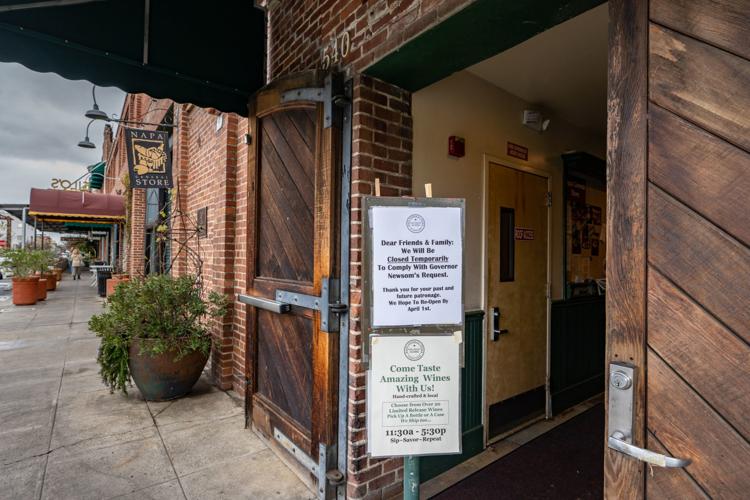 Angele Restaurant & Bar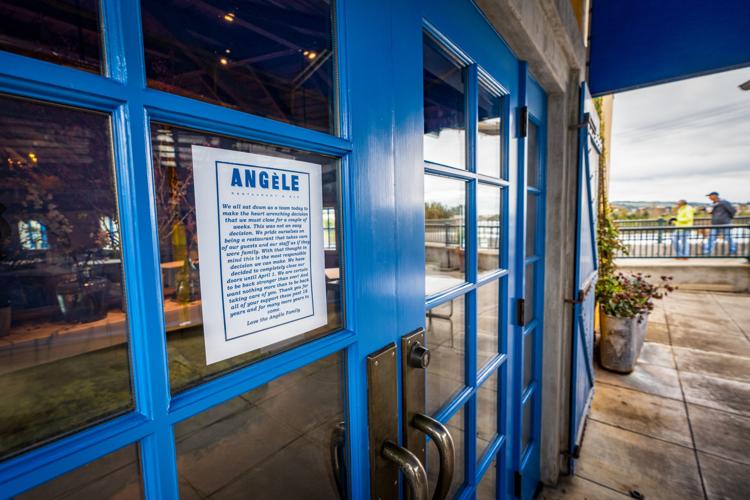 Lululemon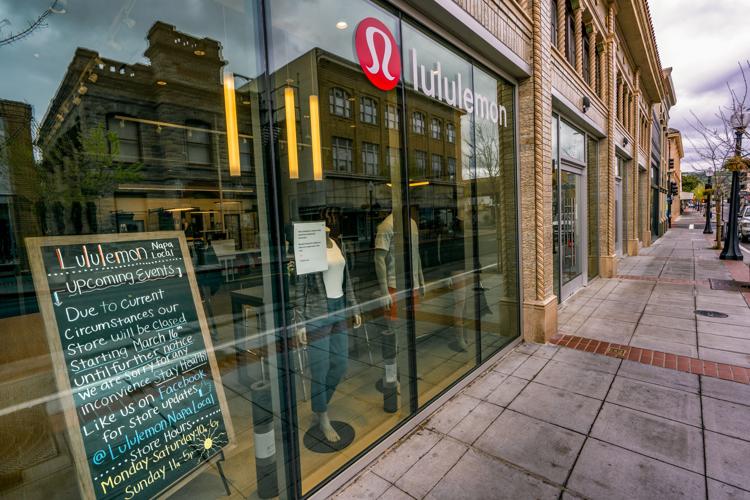 Oxbow Public Market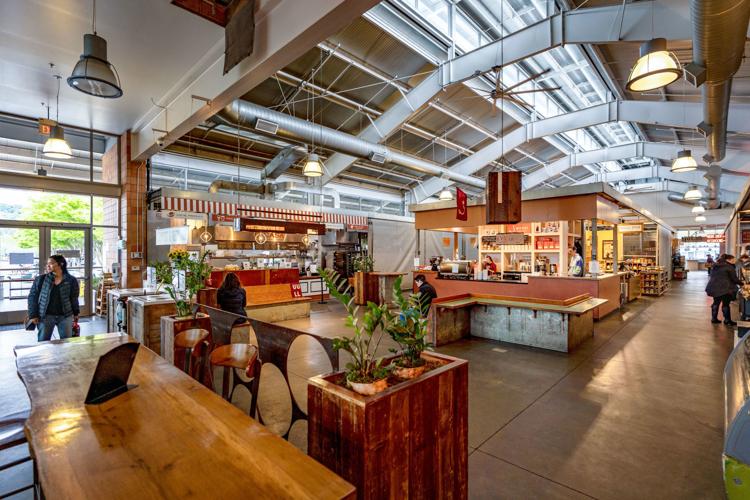 Peet's without customers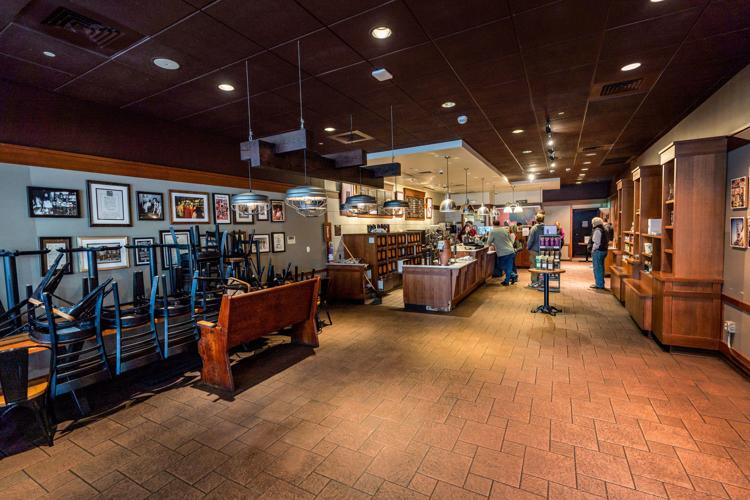 Archer Hotel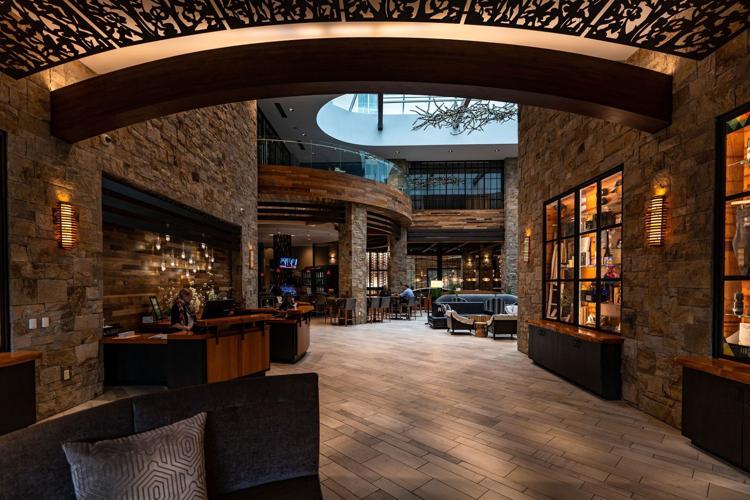 Napa Premium Outlets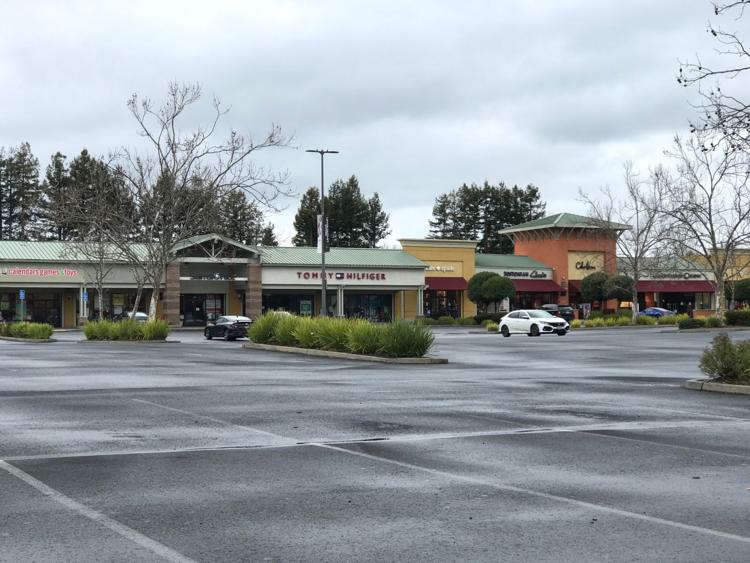 Calistoga school lunch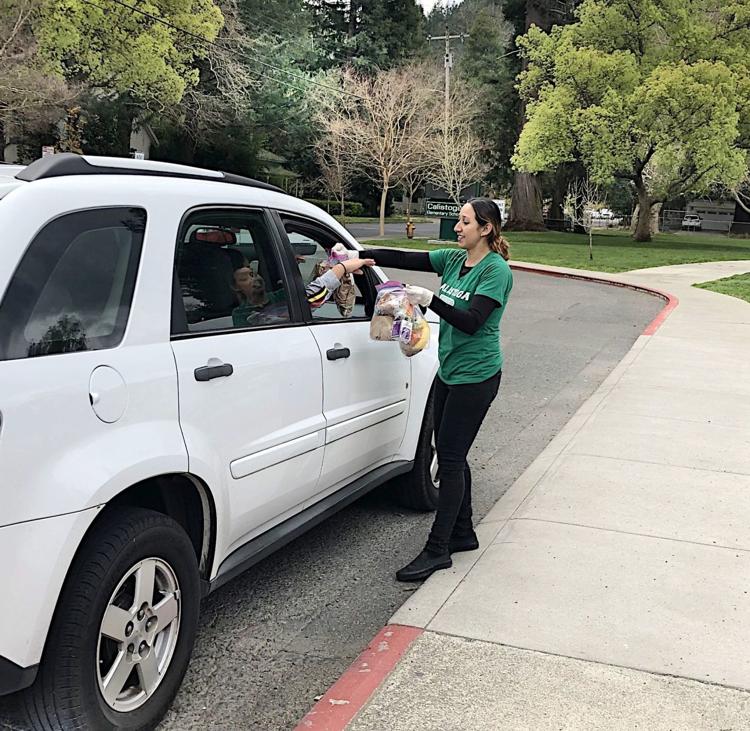 Calistoga school lunch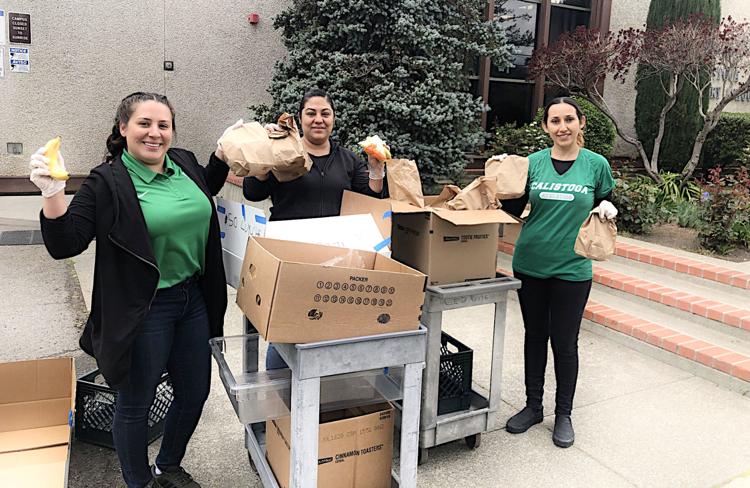 Front windows at Erosion Wine Co.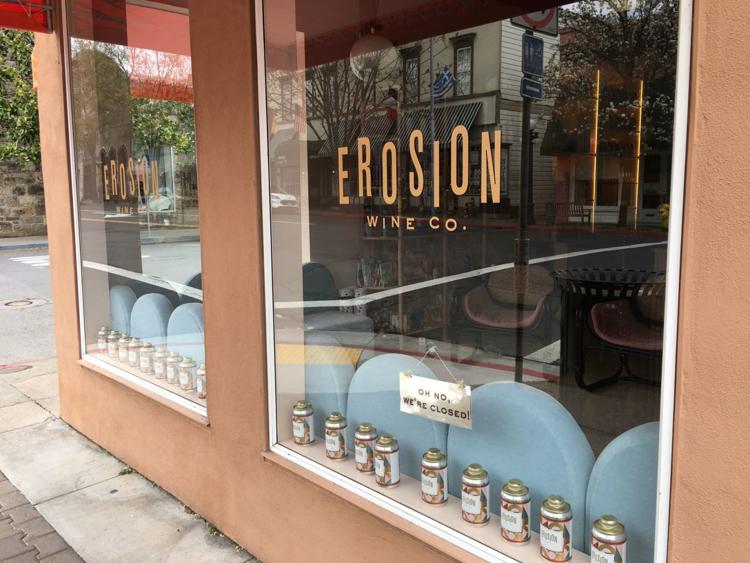 Sign at Erosion Wine Co. Tap Room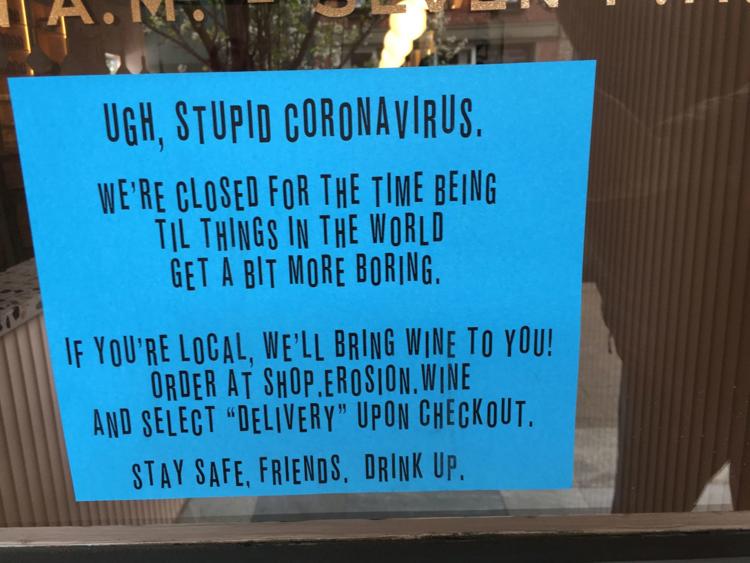 The Table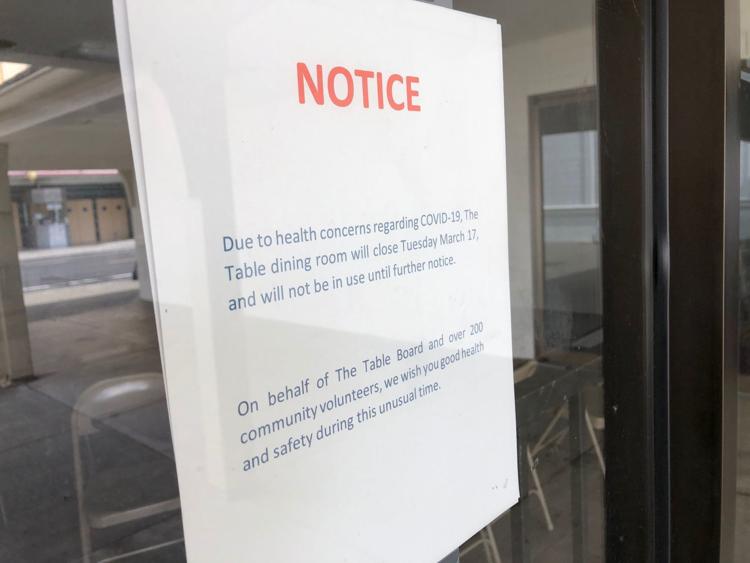 Lincoln Avenue Brewery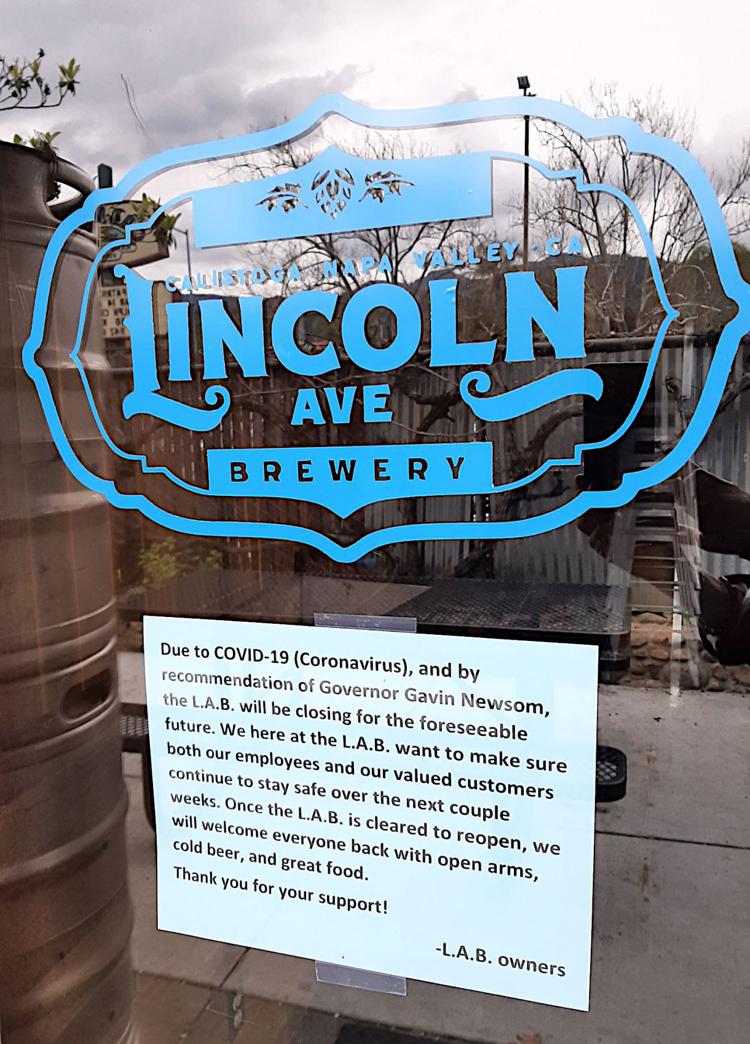 School offers free meals for kids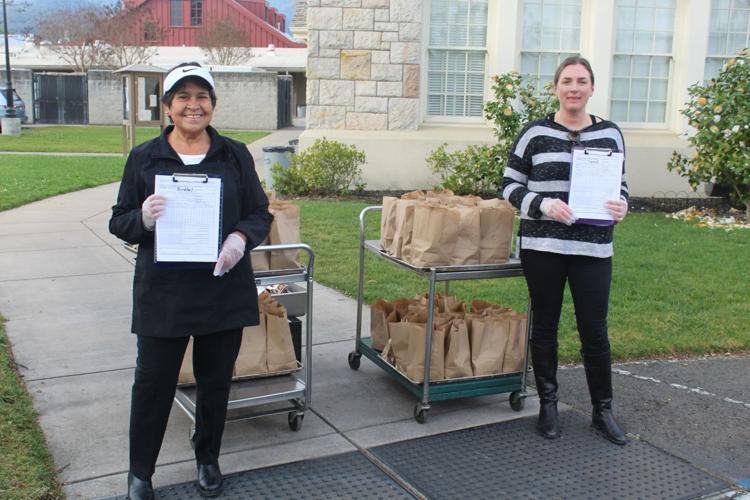 Cal Mart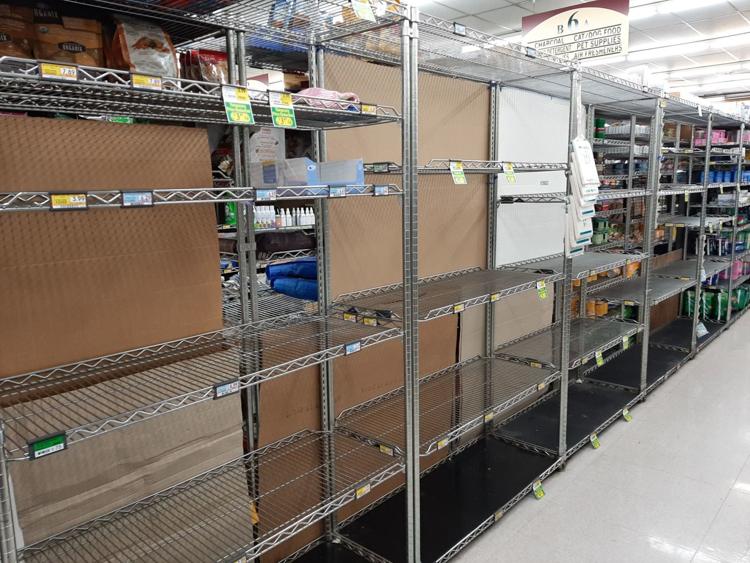 Huge Bear Wines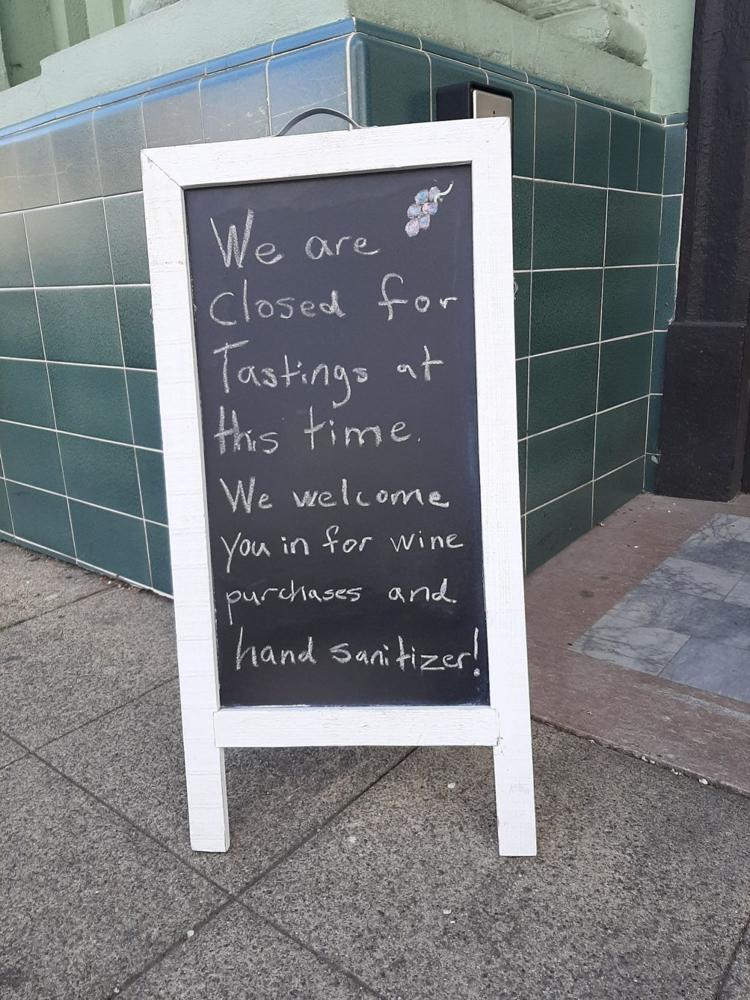 La Morenita lunch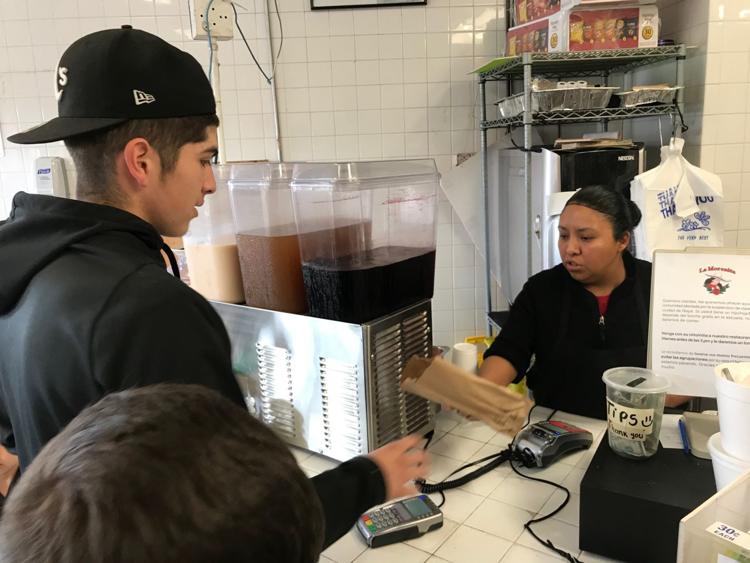 Coronavirus precautions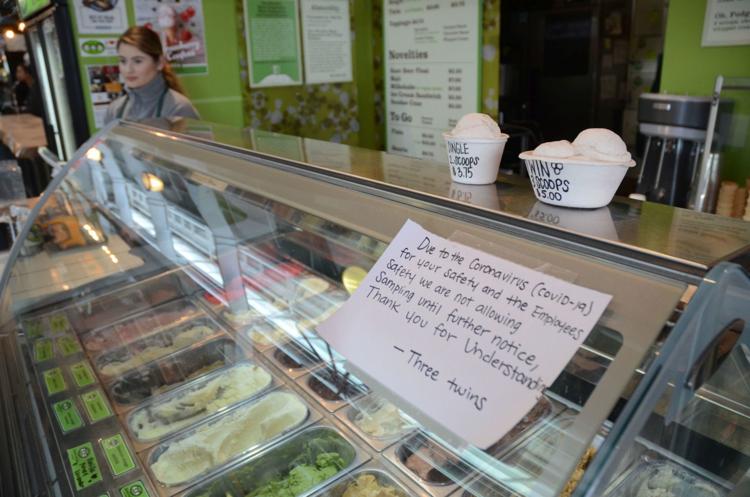 Coronavirus precautions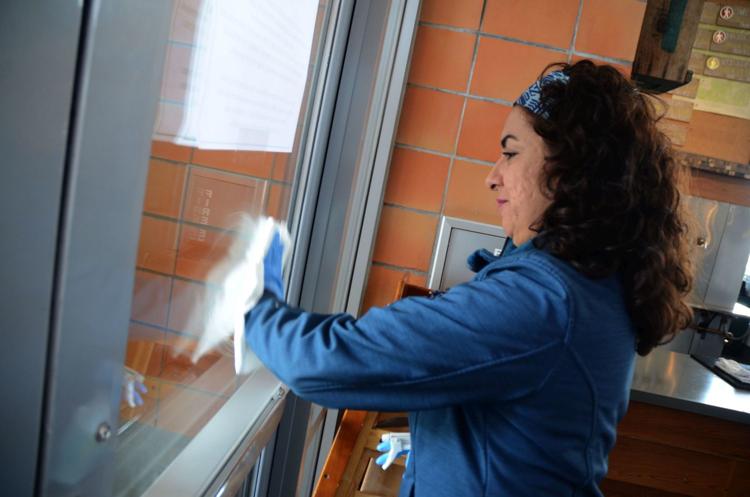 Coronavirus precautions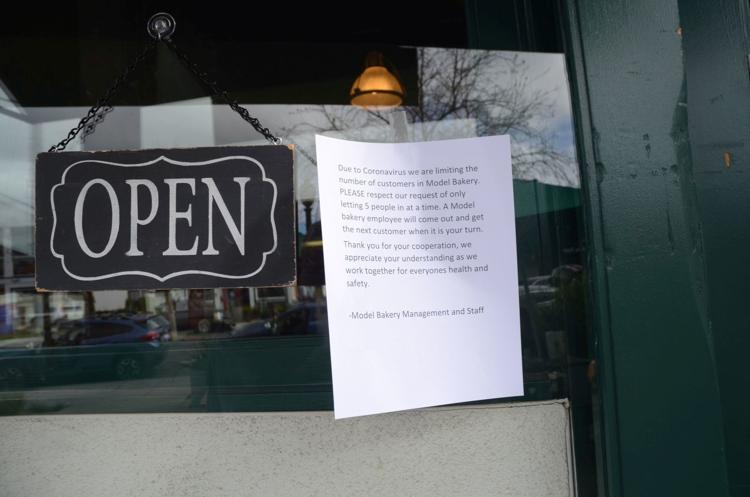 Coronavirus Precautions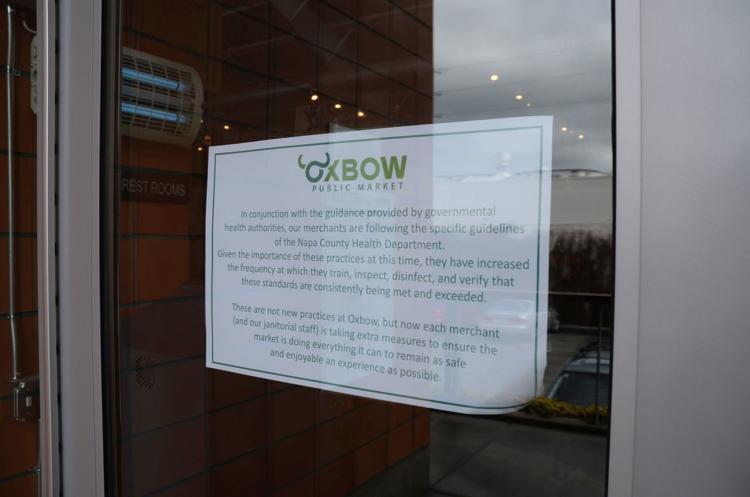 Coronavirus precautions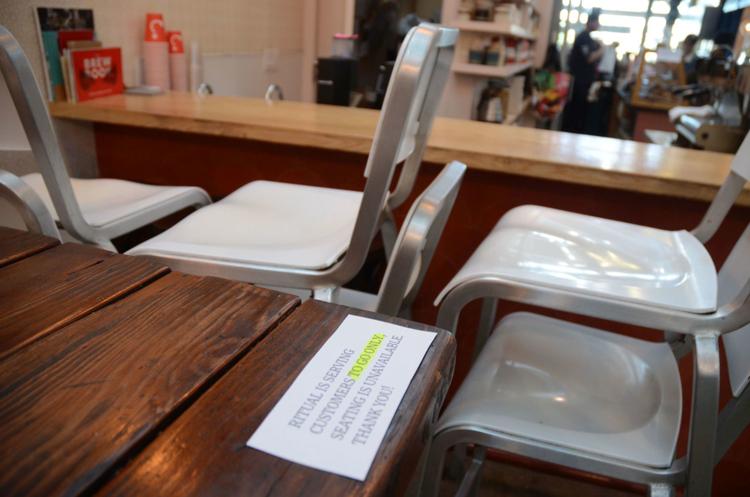 Beringer closed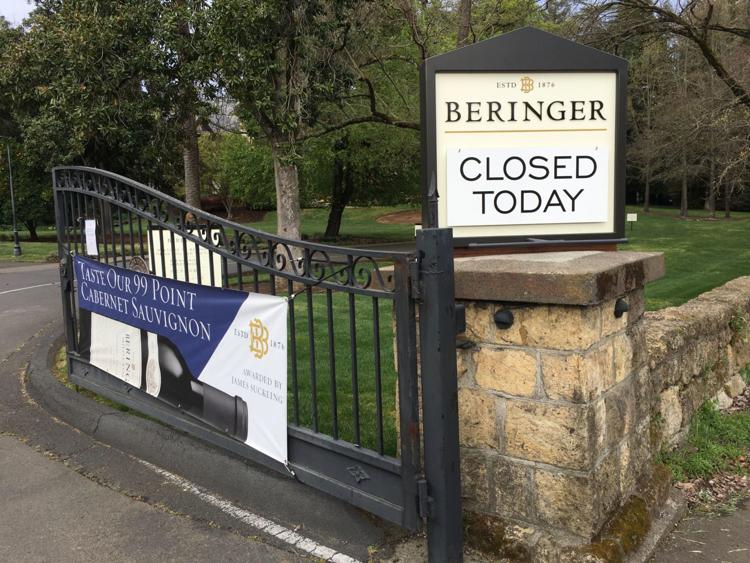 Castello di Amorosa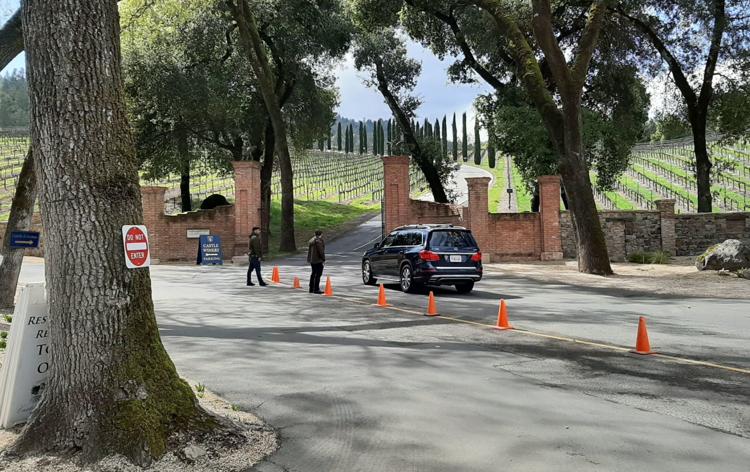 Calistoga Farmers' Market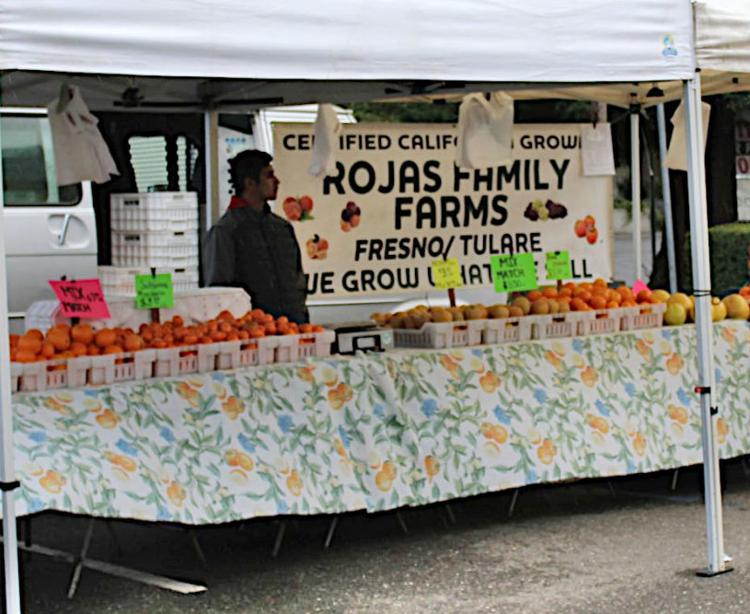 Calistoga Farmers' Market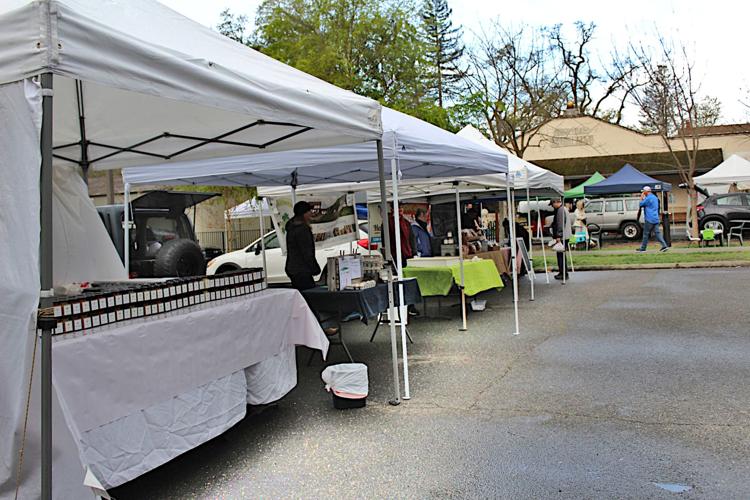 Calistoga Farmers' Market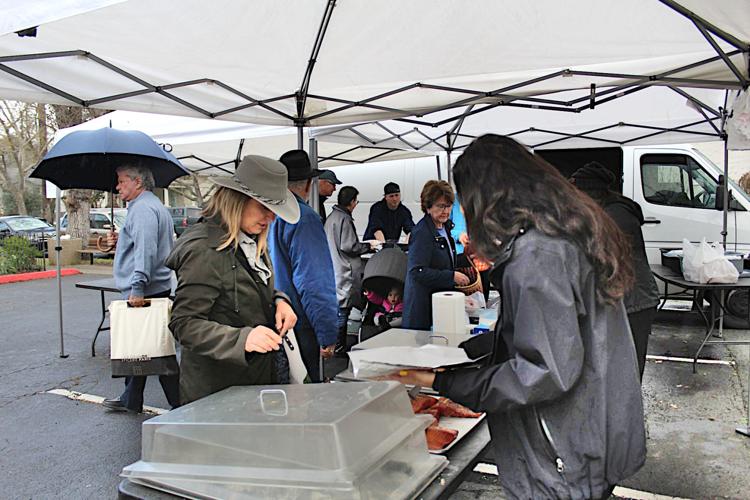 Calistoga Farmers' Market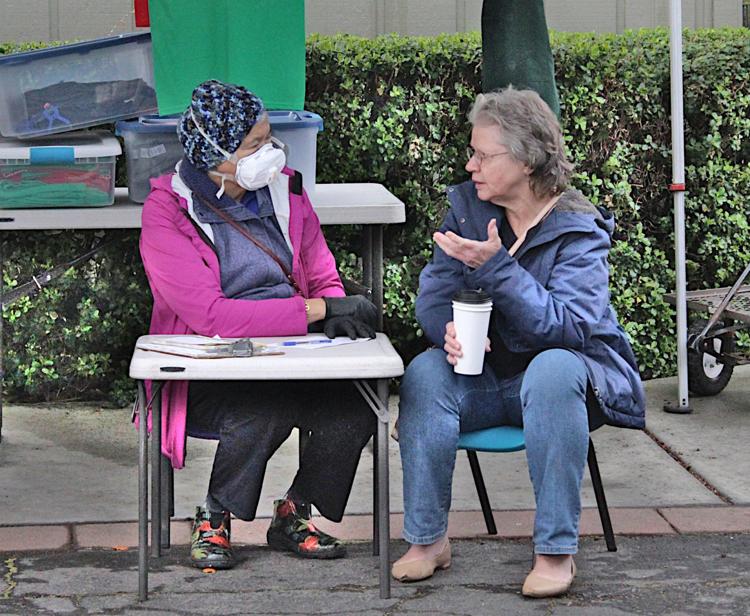 Calistoga Farmers' Market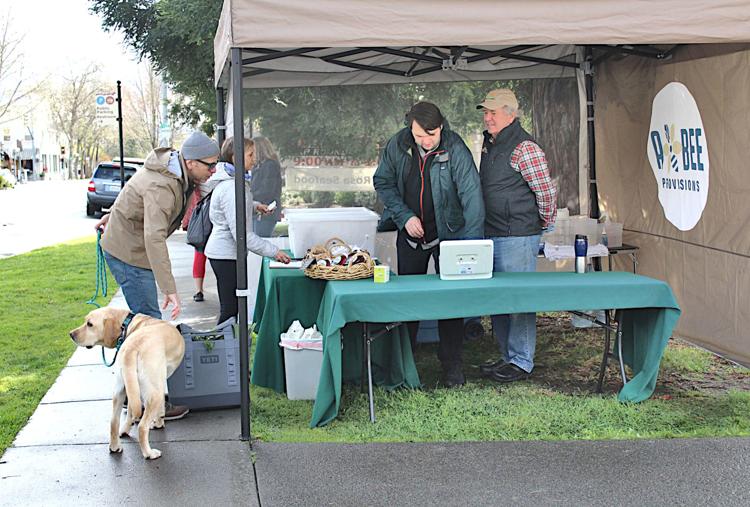 Trader Joe's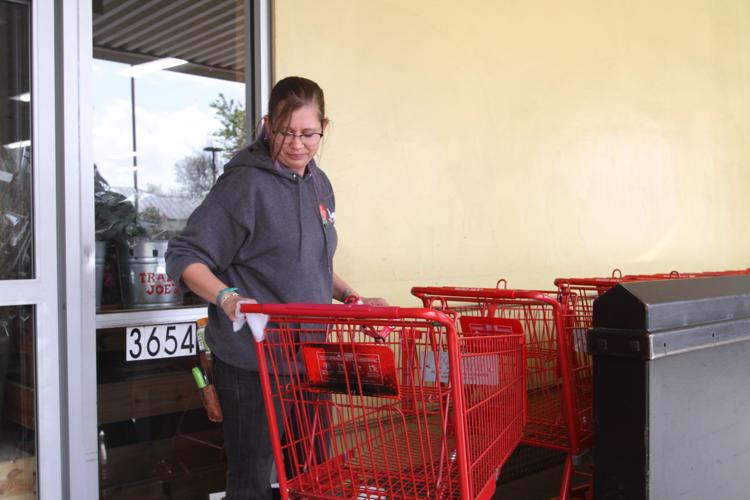 Napa seniors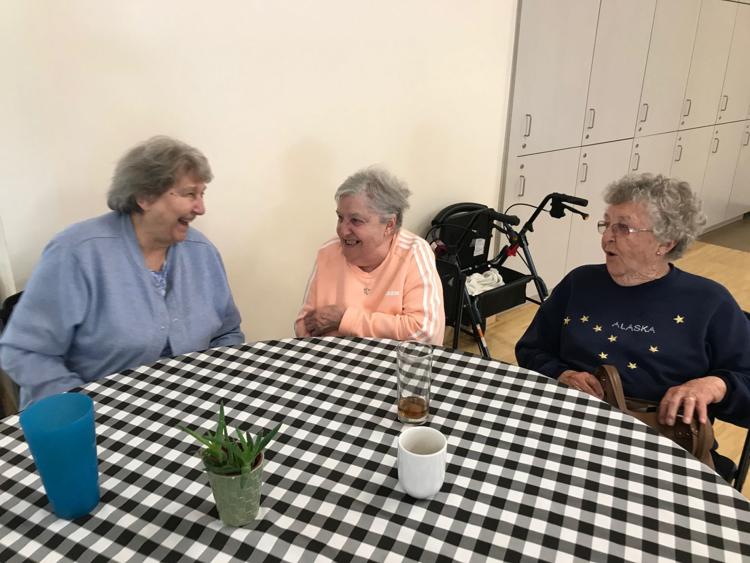 Watershed initiative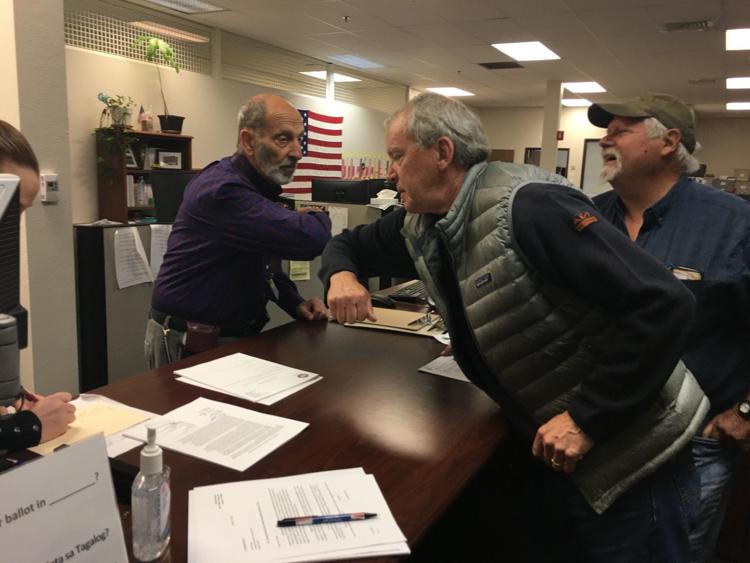 Coronavirus -- Hand sanitizer sold out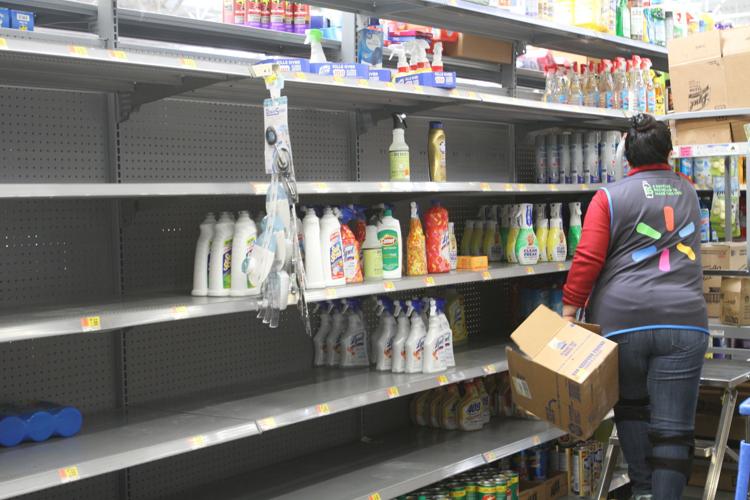 Editor's note: Because of the health implications of the COVID-19 virus, this article is being made available free to all online readers. If you'd like to join us in supporting the mission of local journalism, please visit napavalleyregister.com/members/join/. You can reach Sarah Klearman at (707) 256-2213 or sklearman@napanews.com.
Concerned about COVID-19?
Sign up now to get the most recent coronavirus headlines and other important local and national news sent to your email inbox daily.