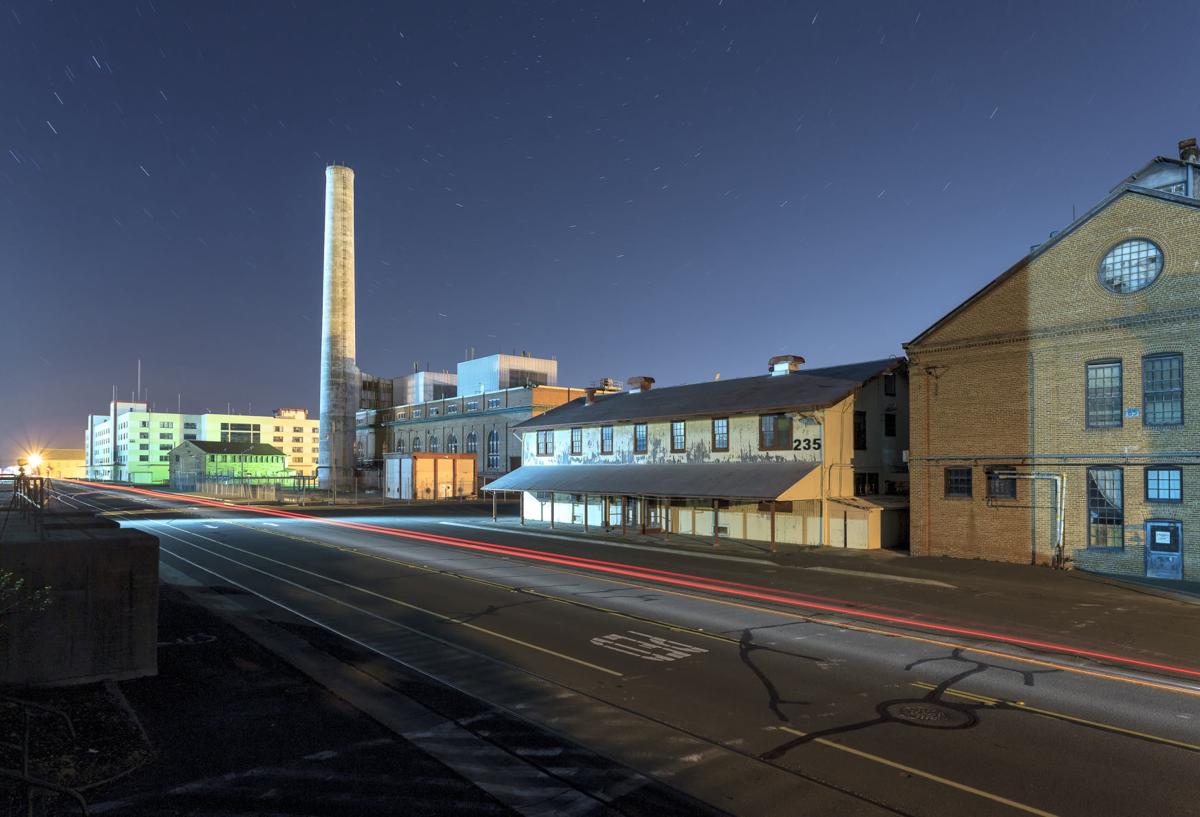 What's going on Vallejo's North Mare Island was featured in the November 1 issue of the San Francisco Business Times, which named it among the Top Five Mega-Projects in the Bay Area.
The City of Vallejo's most recent newsletter noted that the piece "highlighting five mega-projects that have promise to transform major areas of the Bay Area."
"From Vallejo, Point Richmond and Alameda in the East Bay to San Francisco and San Mateo in the west, new development projects are underway across the Bay Area, all of which have the potential to add housing supply and take advantage of underused areas," it says.
The $150 million North Mare Island project was the first mega-project mentioned in the article. The proposed project will include film production space, space for wine production and sales, office space, retail and industrial space, as well as park and mixed use space, it says. Once completed, 1,500 high-end jobs could result.
The story notes that "transformative projects" like the one Dave Phinney and his Nimitz Group is working on, promise to add to the city's housing supply and "take advantage of opportunities opening up on decommissioned military bases, or both."
"From Vallejo, Point Richmond and Alameda in the East Bay, to San Francisco and San Mateo in the West, new projects are moving ahead," it says.
Vallejo Mayor Bob Sampayan said he's nearly as enthusiastic about the positive publicity as he is about the Nimitz Group project, itself.
"That's an exciting piece," he said. "The most exciting thing is that this publication is circulated all over the state and when you have folks looking at, and talking to their friends, that's how you have a place like Vallejo publicized. There are all sorts of positives going on with Mare Island, and it seems to be causing more folks to consider the City, and that can spur more economic development."
It's been a long, hard road for Vallejo since the closure of the Mare Island Naval Shipyard in 1996, left the City without an identity and its largest employer after about 150 years as a Navy town.
"When Mare Island closed and things started to go south, we developed a 'tin cup' mentality, where we felt we had to accept anything that came along, and now we can be more selective," Sampayan said. "We can say no, if something isn't right for us."
Sampayan is most assuredly not referring to the Nimitz Group's development of North Mare Island, here. That plan includes development of 157 acres of waterfront into a 1.2 million-square-foot film making and wine production hub, with 600,000 square feet of sound stages and other film production facilities on 56 acres and 365,000 square feet of wine warehousing, production, administrative offices and tasting facilities on 15 acres. The proposal also includes 100,000 square feet of office space, 75,000--100,000 square feet of mixed-use space for commercial or retail businesses, and 37,000 square feet of industrial space along with 36 acres for a park and open space. The project's officials project it will bring some 1,500 jobs to the area, and three-quarters of the space already has takers, based on intent to lease letters already received.
The Nimitz Group consists of successful spirits manufacturer Dave Phinney, and banking billionaire Gaylon Lawrence, Jr. Phinney sold The Prisoner group of wine brands in 2009 and Orin Swift Cellars in 2016, and used the proceeds from the latter to fund his Vallejo Savage & Cooke Distillery project, according to the North Mare Island proposal. Interest in the area just keep growing, Sampayan said.
"There's a well-known winery that will remain nameless for now, that is looking to locate a tasting room on Mare Island because, they said, Mare Island is the place to go," he said. "This is thanks largely to the Nimitz Group."
Distributed by Tribune Content Agency, LLC.
Get local news delivered to your inbox!
Subscribe to our Daily Headlines newsletter.