Vallerga's Market, whose Napa roots go back 71 years, announced Thursday that it will close on March 31.
The news was given Thursday morning to employees in the Redwood Plaza store, then posted on the store's Facebook page in the afternoon.
The market had come to the end of its last five-year extension of its long-term lease, said Chris Vallerga Burns, whose family market began in 1947 as Vallerga's Drive-In Market on First Street, east of Soscol Avenue in what is now the Oxbow District.
"We managed to successfully compete in a very challenging business environment for several generations," said Vallerga Burns. The business marked its 71st anniversary just one week ago.
However, over those many decades, "The grocery industry has changed," she said. "It's a very competitive industry and Napa does have a lot of grocery stores."
It's time to retire, said Vallerga Burns, the daughter of the market's founder, Joe Vallerga, who died in 2012 at age 90.
The market is a hub for many shoppers in north Napa, and has been the anchor of the Redwood Plaza shopping center since 1962. However, in recent years, with the opening of Trader Joe's, Whole Foods and Target selling groceries, the business has faced increased competition.
"It's an end of an era," said Redwood Plaza shopping center owner Richard Hoertkorn. The family's decision to retire and close is bittersweet, he said. "We're going to miss the Vallergas."
"Our commitment has always been to do what is best for our customers, our employees and the community," Vallerga Burns wrote in a news release.
"Now it is time to turn the page and begin a new chapter for ourselves and our families. It's what's best for us, and while we know that some will be disappointed, we are certain that the greater Napa community will support our decision."
The store, located at 3385 Solano Ave., has 54 employees, she said. Most were part of the United Food & Commercial Workers International union, she noted. Many staffers had been with the store for several decades.
Vallerga Burns said that the news was likely not a surprise to the employees.
"We have had conversations over the last five years" about the lease status, she said. "They knew the lease was coming up."
"The good news is that the labor market is favorable right now and many jobs are available," said Vallerga Burns.
Vallerga's Market prided itself on being active in Napa, said Vallerga Burns. The business donated more than $17 million of goods and services to local organizations and projects over the past 70 years, she said.
"It's been great to be part of the growth of this community," she said. "We're very proud of Vallerga's Market."
"We will miss spending time with our customers and our team, but we look forward to new challenges ahead."
Located near Highway 29, Vallerga's is one of only a few grocery stores west of the highway.
The single market was once part of a larger organization. At one point, there were four Vallerga's markets, including one in Vallejo, as well as a chain of liquor stores.
The Vallejo store closed years ago. In 2005, Vallerga's closed its Imola Avenue store. In 2007, the Silverado Trail Vallerga's closed. It was replaced by a sister business, JV Wine and Spirits. It closed in 2012.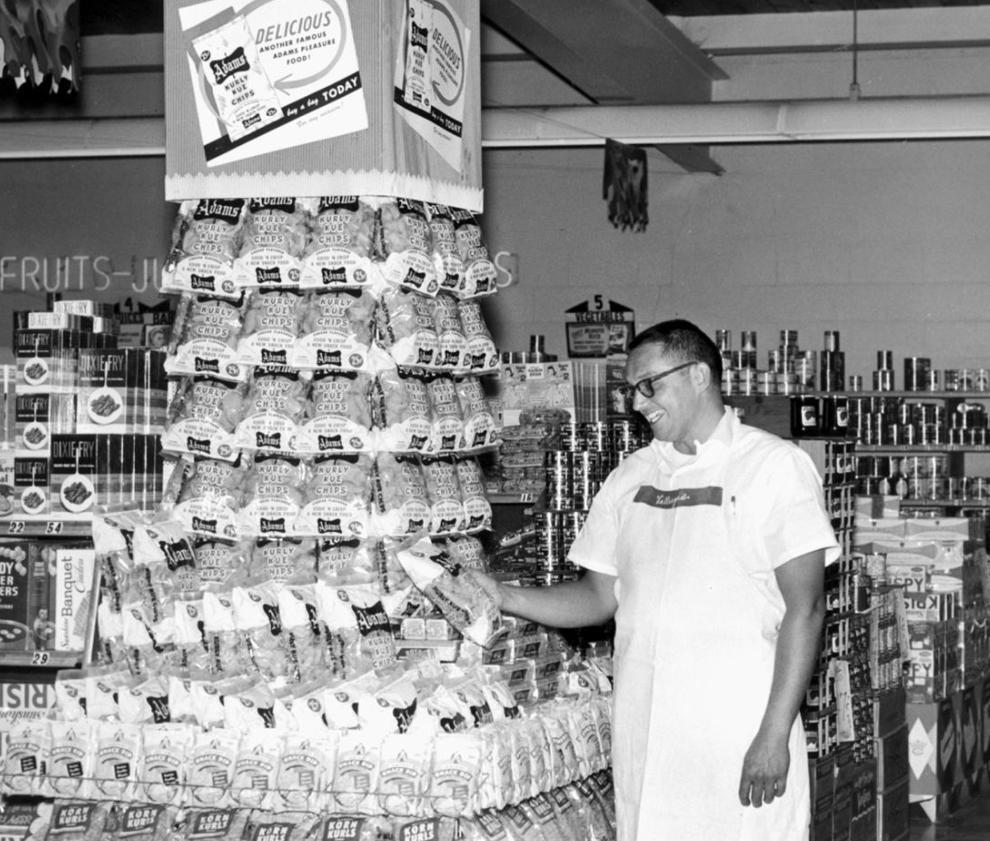 Joe Vallerga's father, Giuseppe Vallerga, arrived in Napa in the 1880s from northern Italy. The elder Vallerga eventually bought property on First Street near what is now the CIA at Copia and started a farm providing Napa with fresh vegetables.
The family ran a produce stand and delivery business for many years before the first grocery store was started.
Hoertkorn noted that it's not just Napa that is losing independently owned grocery stores. It's a nationwide trend, he said.
He spoke fondly of the Vallerga family and market – a tenant for six decades. "Sixty years," he marveled. "And I've known the family for maybe 50 of those 60 years."
During those years, "It's been an extremely pleasant relationship."
Hoertkorn said the Redwood Plaza shopping center is home to a number of other long-term tenants, including a bike shop, pizza restaurant, salon and laundromat.
"We pride ourselves on that," he said. Unfortunately, such "mom-and-pop" businesses are almost old-fashioned these days, he said.
Hoertkorn said he has not identified a new tenant yet, but as many as 10 merchants have indicated interested in leasing the 25,000-square-foot space. They include businesses other than grocery stores, he said.
"There is sizable interest in that-sized store in a community the size of Napa," said the landlord. "The question is making the right deal with the right tenant."