The border of a ranch that the Napa Sanitation District uses for biosolids spreading could provide a solution for efforts to extend the Napa Valley Vine Trail south of the city of Napa.
NapaSan owns the 234-acre Somky Ranch near its wastewater treatment plant and the airport industrial area. Vine Trail advocates say putting a bike/pedestrian trail along a 1.4-mile section of the ranch is better than using a nearby section of busy Devlin Road.
This would be another needed link in a Vine Trail that someday is to extend 47 miles from Calistoga through Napa Valley to Vallejo. Twenty miles have been completed, most from Napa's Kennedy Park through Yountville. Another 10 miles is in progress.
Support local news coverage and the people who report it by subscribing to the Napa Valley Register. Special offer: $1 for your first 6 months!
"The trail was designed not for the folks in spandex who get out there every weekend and are pretty fearless about riding in the street," Vine Trail Executive Director Philip Sales said.
Rather, it also has to attract more timid riders and families with children. Vine Trail advocates say a trail along the border of Somky Ranch suits this vision better than north Devlin Road.
The NapaSan Board of Directors isn't making a commitment yet to provide an easement and sees potential issues. But it agreed Wednesday that the district and Vine Trail Coalition need to talk.
"I think we're obligated to help work out these problems…this is an opportunity for future generations," district Board Director and Napa Mayor Scott Sedgley said.
NapaSan uses the Somky Ranch as a place to spread biosolids. This is treated solids removed from sewage at the adjacent wastewater treatment plant.
Biosolids have to go somewhere. Some Bay Area sewer districts ship the material to the Montezuma Hills in Solano County to be used as rangeland fertilizer, a practice allowed by the Environmental Protection Agency. Some districts ship the material to landfills to be used as daily cover.
NapaSan owns local ranchland near its treatment plant where it spreads biosolids as a fertilizer. The question for the district is how a bike/pedestrian trail would mix with Somky ranch.
A 50-foot setback from the trail would be needed, NapaSan General Manager Tim Healy said. That's in addition to a 15-foot swath of easement needed for the Vine Trail itself.
Put all that together over the 1.4 miles, and it comes to about 9 acres of ranchland, he said.
"We'd be losing some of our best property for biosolids," Healy said. "Some of the other ranch really isn't useable because of wetlands and other things on it."
The NapaSan Board of Directors didn't see this as disqualifying the Vine Trail Coalition's request.
Bikers and pedestrians might wonder whether they would face a big stink if they passed along a field where biosolids are plowed in. The Napa Valley Register got a close-up view in 2020 of a black mound of biosolids at NapaSan. The smell was far from overpowering.
Sales said entering into discussions with NapaSan for an easement along the Somky ranch is a first step. Then the Vine Trail Coalition can then develop a stronger project proposal.
American Canyon resident Barry Christian favored the Somky ranch option. He told the District Board during public comments about the difficulty of biking between American Canyon and the city of Napa.
"I think we all know Devlin Road is not currently safe for bicycles…I only know a few people who are willing to ride it and Highway 29 is no better," he said.
Vine Trail advocates consider the north stretch of Devlin Road to be the problem spot. Among other potential complications, a roundabout is to be built at Devlin Road and Soscol Ferry Road.
However, the Vine Trail will go along Devlin Road south of Somky ranch to American Canyon and sections are already built. The trail is to be on a widened sidewalk and not on the road itself.
Here's how the possible Somky Ranch piece would fit in with other Vine Trail links.
The Vine Trail is to extend south from Kennedy Park along the Napa River through the Napa Pipe property and under Highway 29's Butler Bridge. It would follow the Somky Ranch to the planned Montalcino resort, go through the resort and then go south on Devlin Road to American Canyon.
Catch up on Napa County's top news stories
Get unlimited digital access to the Napa Valley Register for just $1 for your first 6 months! Enjoy every article without restrictions and find tons of subscriber-only perks, such as access to our daily eEdition. Click here for details!
Photos: Huether artwork proposed for hotel property
Gordon Huether artwork planned for the Embassy Suites hotel in Napa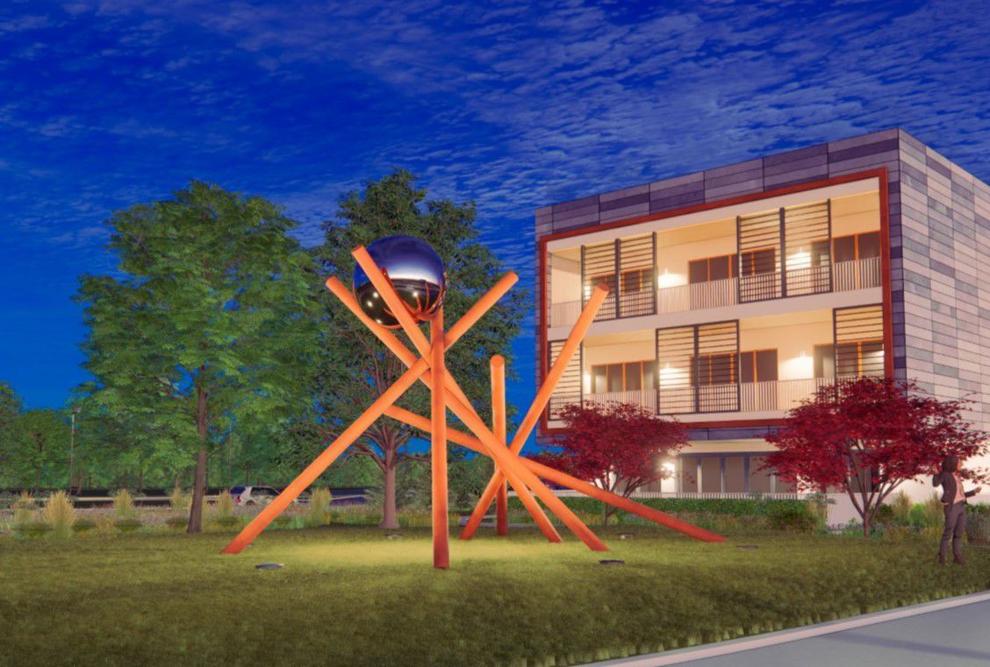 Gordon Huether art planned for Embassy Suites hotel in Napa
Gordon Huether artwork planned for the Embassy Suites hotel in Napa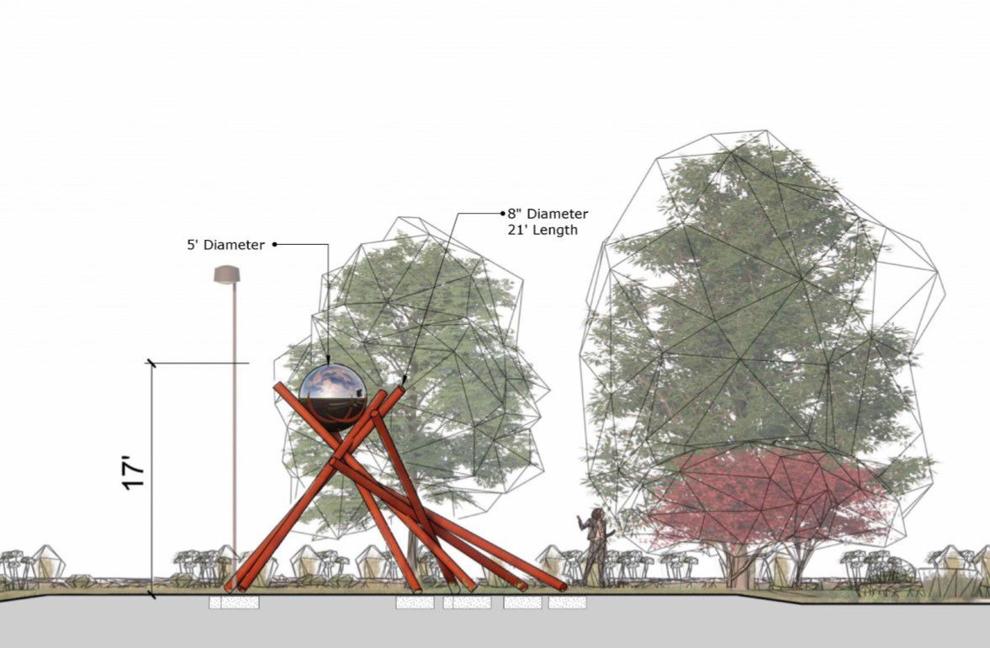 Gordon Huether artwork planned for the Embassy Suites hotel in Napa
Gordon Huether artwork planned for the Embassy Suites hotel in Napa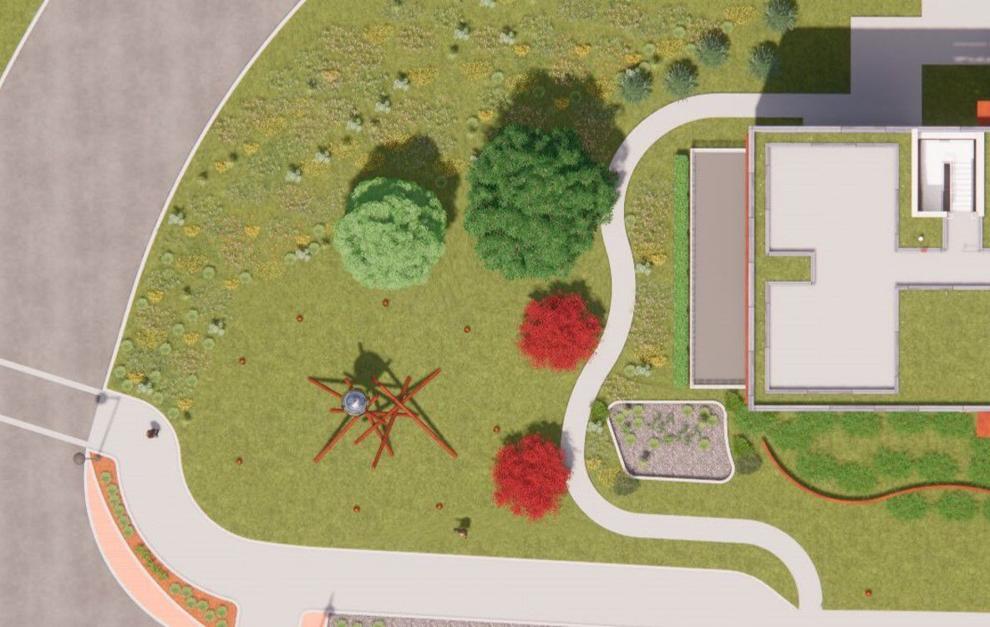 Gordon Huether artwork planned for the Embassy Suites hotel in Napa
Infinity at Stanly Ranch resort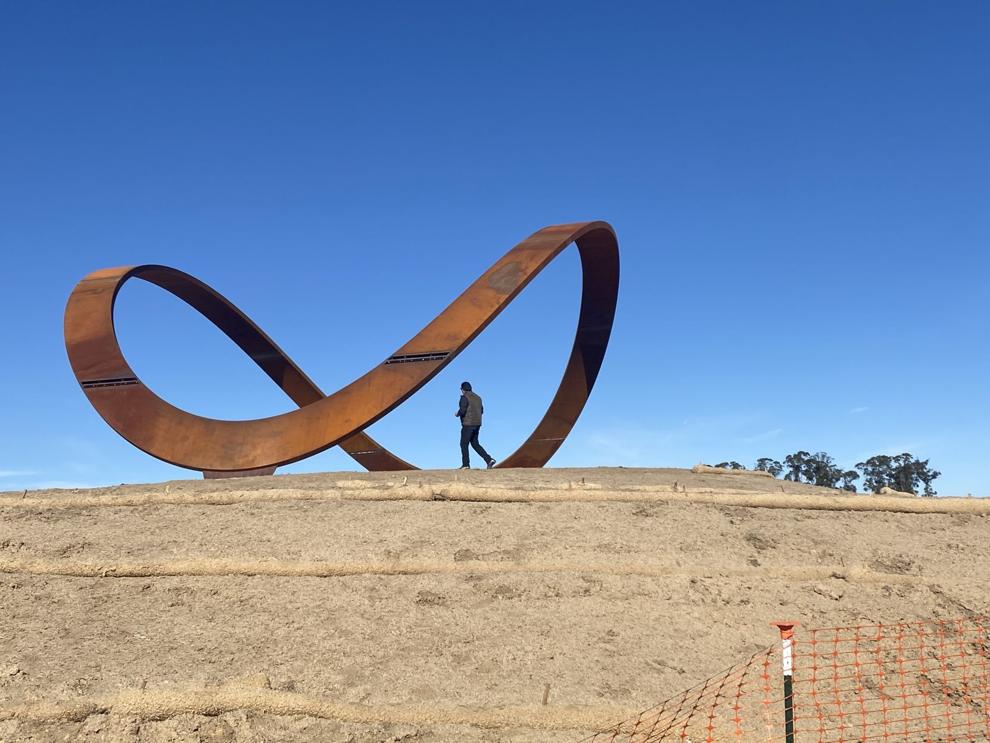 Infinity by Gordon Huether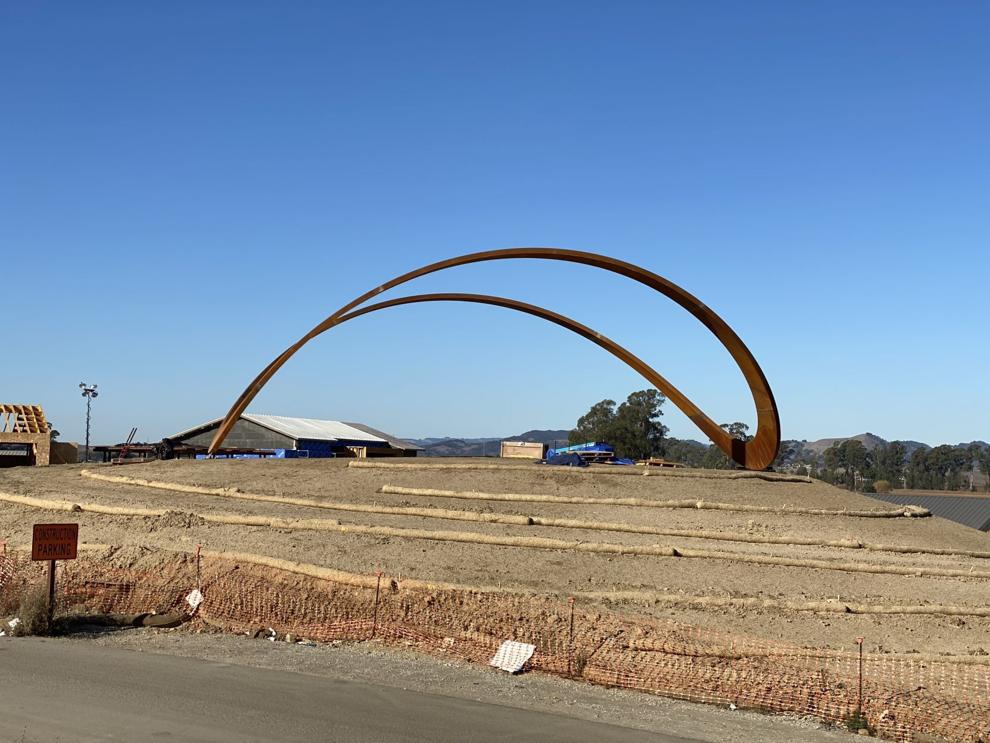 Gordon Huether's Inifity art at Stanly Ranch