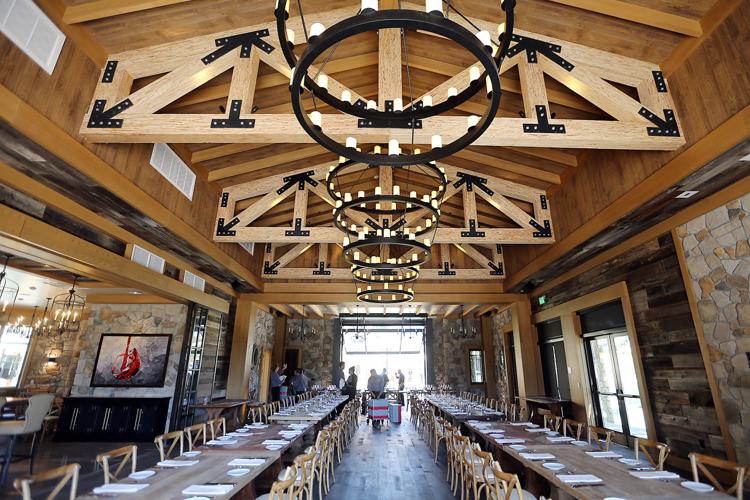 Three days before a grand opening event, hundreds of construction and other workers were scrambling to complete the final touches of the new 145-room Vista Collina Resort in south Napa.
The 9-acre site is located just north of the Meritage Resort and Spa on Bordeaux Way in the Napa Valley Commons complex.
Besides hotel rooms, Vista Collina also features a food and wine "village," including nine tasting rooms, the Fivetown artisan grocery market, demonstration and exhibition kitchen, plus rooftop terrace, fitness studio, 9,000-square-foot event lawn and outdoor pool.
While some rooms have already housed overnight guests, Vista Collina was gearing up to host an invitation-only grand opening event on Friday.
Rosie Kettela of Lincoln, California, visited the resort with a small group of friends on Tuesday night and Wednesday. Even though the finishing touches at the property were being installed left and right, that didn't deter this group from being among the first to stay overnight.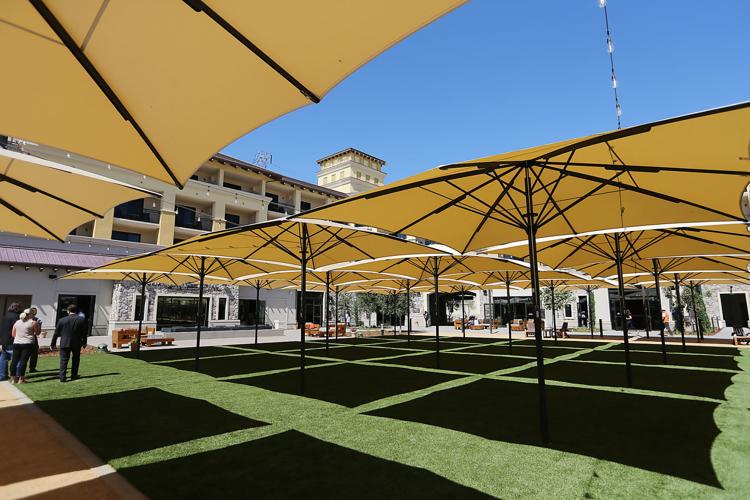 "It's a work in progress but it's beautiful," said Kettela. "It's going to be a wonderful addition to Napa."
"They did a great job," said her friend Peggy Holt, also of Lincoln. "We've had a ball and we will come back."
Rates with a grand opening offer start at $350 plus taxes and resort fee. According to the Vista Collina webpage, one grand opening offer included a 25 percent discount, plus a $50 resort credit. Another offer included a $100 resort credit.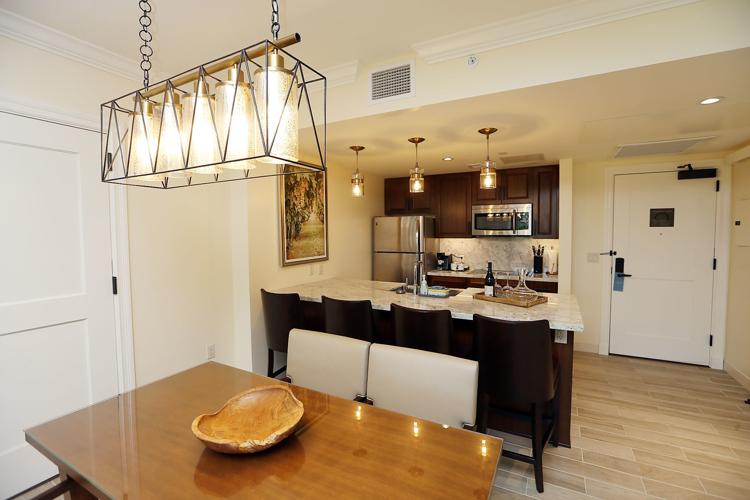 "We're really excited about this," said Dave Elcon, general manager. "This has been a long time in the making."
"It's been fun to see it all come together," especially in the past several days, said Andrew Bradley, marketing and communications manager at the resorts.
Siobhan Kane of Delaware stayed at Vista Collina with a different group of friends. "The décor is beautiful, the beds are very comfortable, the linen is gorgeous and the bathrooms are perfect," she said. Besides the rooms, "There's a lot on the property we want to experience," for example, the Village area.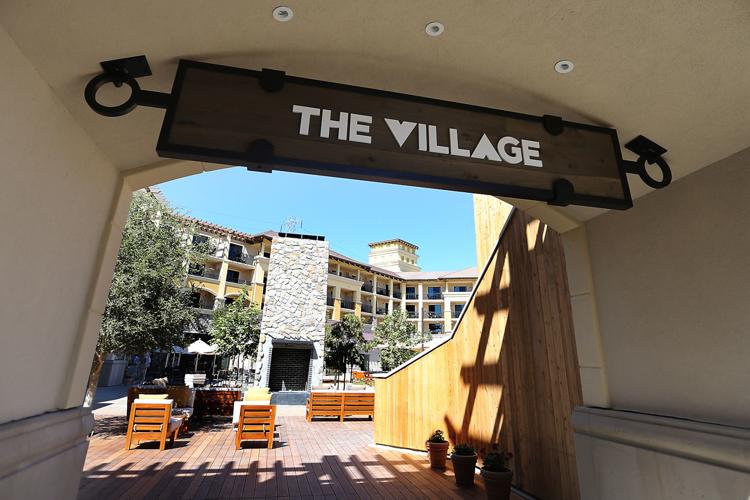 The Village at Vista Collina features a 16,000-square-foot event lawn, ringed by individual winery tasting rooms for Cornerstone Cellars, Foley Food & Wine Society, GEN 7 Wines, Jayson by Pahlmeyer, Luna Vineyards, Mi Sueño Winery, Napa Smith Brewery, Trinitas Cellars and The Wine Foundry.
Locals are encouraged to visit the Village to taste wine, enjoy the view of the nearby hills or buy provisions from Fivetown market for a picnic on the lawn.
"It's an alternative way to experience the valley — all in the same facility," said Elcon.
At the Village, "You don't have to drive to nine different wineries if you don't want to," said Bradley.
A number of overnight guests as well as several small groups have already visited the resort, said Elcon. In addition, more than 700 people attended a Festival Napa Valley event on the Vista Collina event lawn on July 21.
Vista Collina will also offer an Artisan Market series on the second Sunday of the month (beginning Aug. 12 and running through October). It will feature live music from local artists with an option to purchase a picnic-style lunch curated by Vista Collina Executive Chef Vincent Lesage.
On Aug. 26, the resort will present a free community concert featuring Royal Jelly Jive.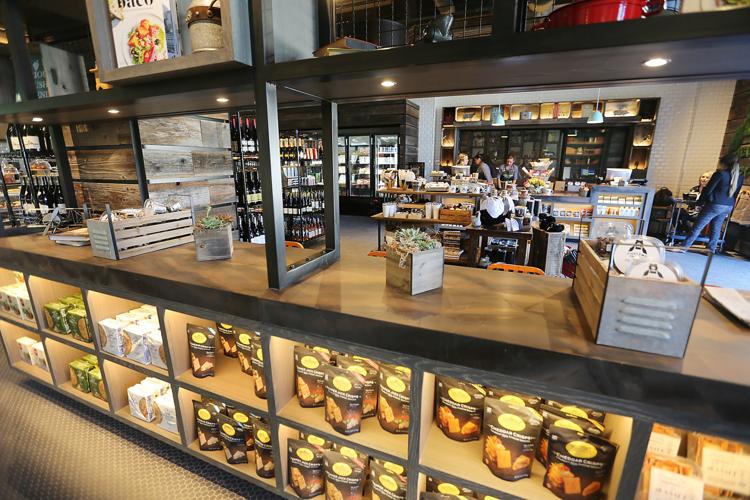 The two resorts also debuted a new shared food truck. The food truck can be rented for private events at wineries, offices and other spaces throughout the Napa Valley.
Pacific Hospitality Group manages, develops, finances and owns hotel assets in California including Vista Collina, The Meritage Resort and Spa and others in southern California.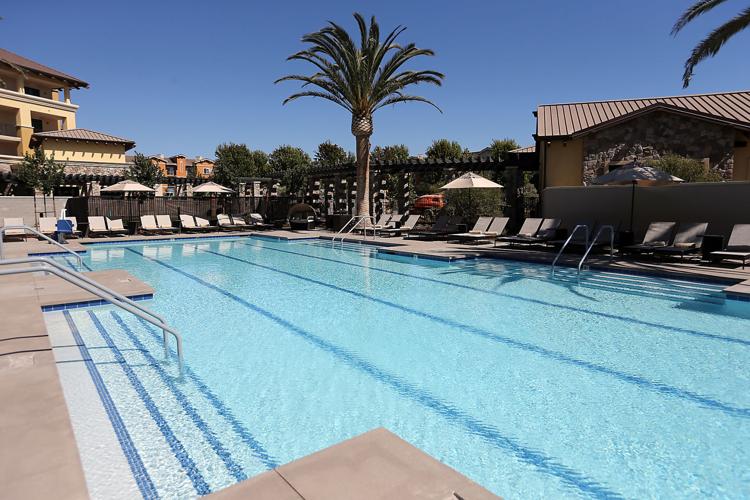 The Meritage first opened in 2006 at an estimated cost of $50 million. A later addition of a spa and cave totaled $11 million.
In 2011, it underwent a $40 million expansion, adding 165 guest rooms to the original 155 rooms and an extra 28,000 square feet of indoor and outdoor meeting space.
A cost for Vista Collina was not provided.