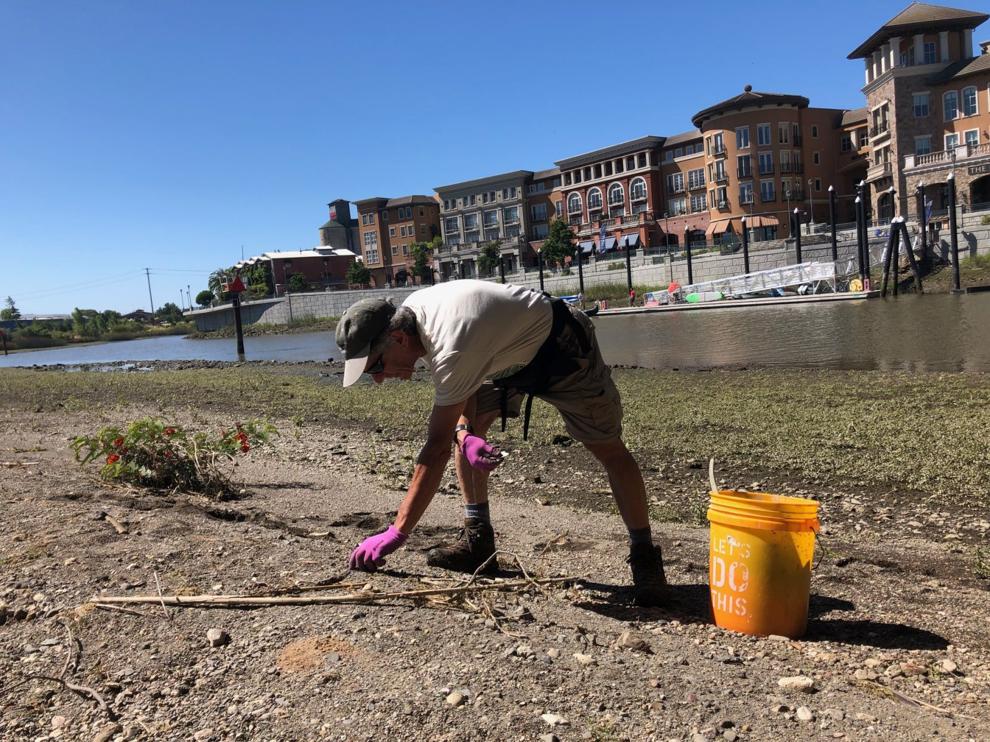 An abandoned shopping cart, rubber chicken, drug paraphernalia and window blinds might not be the first things that come to mind when you think of Napa's scenic river and Vine Trail.
A dozen volunteers found those items and more while hunting for trash near Third Street and Soscol Avenue in downtown Napa on Saturday morning. Organizers with the Napa County Resource Conservation District handed out rubber gloves and trash pickers to volunteers, and taught volunteers how to sort trash from recycling.
"It's a little bit of archaeology as well as cleanup," said Lake Berryessa resident Marc Pandone as he walked along the river, admiring bits of old glass bottles and items.
Even though Pandone said the trail was already quite clean, he said he found cleaning up therapeutic. And it's good for visitors, wildlife and recreationists too.
"A clean trail and a clean river is a happy city," he said.
Napa resident Jim Perry found a driver license and bicycle seat while combing the banks of the Napa River. Perry, who said he frequents cleanups is worried about trash getting dragged out to the ocean and hoped more people would participate.
"Many hands make less work," he said.
Anastasia Busby of Napa said she decided to show up to give back to her community. It helped that school was out for Busby, a Vintage High student.
She had one of the more unusual finds of the day: a rubber chicken.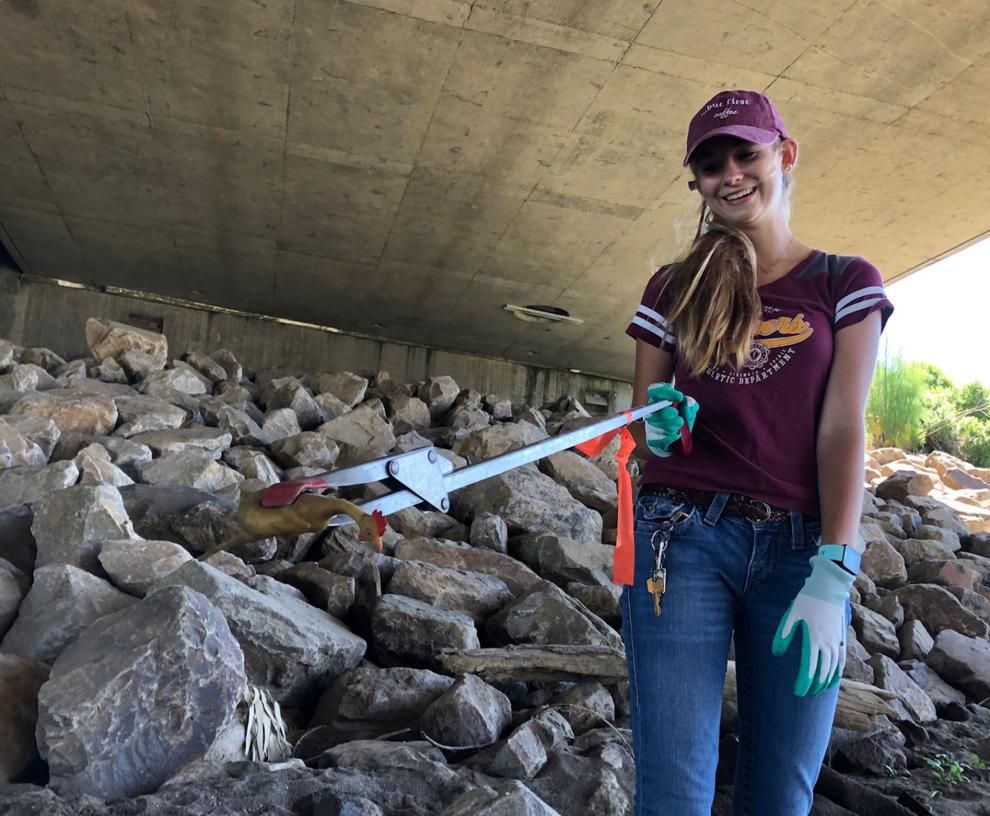 Carol Dick of Napa, who said she regularly participates in cleanups, found what appeared to be a paycheck or pay stub for a Hog Island Oyster Co. employee. She also found styrofoam, plastic bags, wrappers and napkins.
"The trash is breaking down," she said. "It gets into the environment and it's just not good."
On the bright side, Dick said the amount of trash she sees on cleanups has dropped over the years.
Betty Labastida of Napa, who helped sort trash and recycling, agreed. Though she said she found 100 to 200 cigarette butts on Saturday morning, she said the city's plastic bag ban seems to have an impact on what volunteers find on cleanups.
"We're seeing less and less," she said.
Anna Yip of Napa County Conservation District said the organization tracks how much trash it collects on cleanups. The amount of trash continues to go down, she said.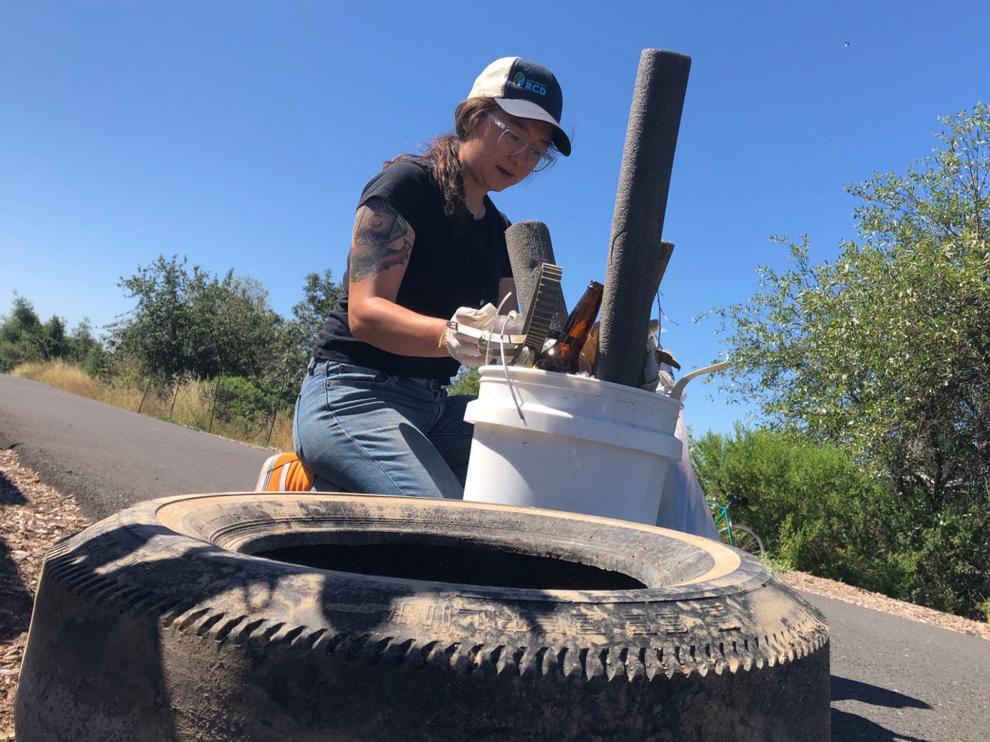 Volunteer events, like Saturday's cleanup, help engage the community and encourage them to feel that they can make a change.
Another key part of Saturday's event was teaching people how to properly sort their recycling. Recyclables vary by jurisdiction, and Napa's facility doesn't accept soft plastic items — such as bags or envelopes — or plastics smaller than the size of a fist.
Putting trash in with recyclables might mean all the recyclables end up in the trash, too.
"For them, it's not worth it to spend the time sorting it if it's the wrong stuff," she said.
Interested in attending a cleanup? The Napa County Resource Conservation District will be holding its countywide Coastal Cleanup on September 21, from 9 a.m. to 12 p.m.