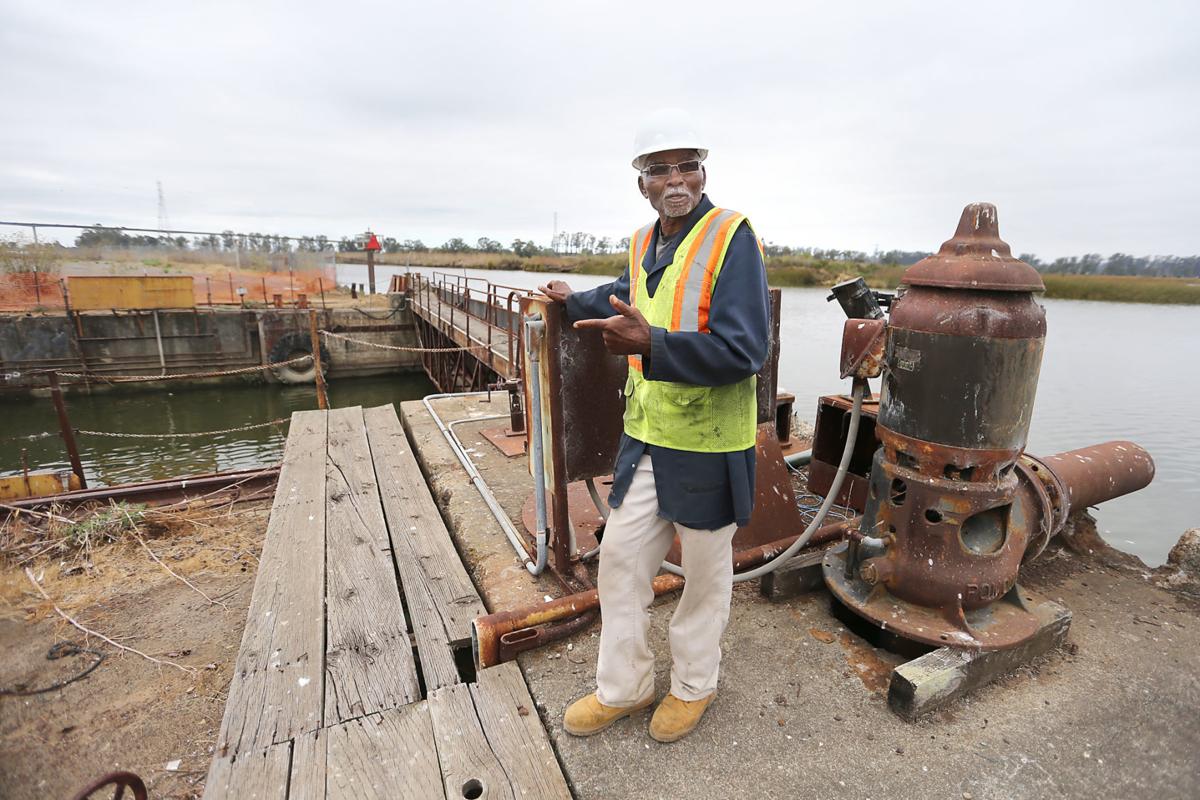 The finish line to the marathon that has been Napa Pipe's approval may be as little as two months away.
City and county officials last week announced the hoped-for final steps clearing the way for the mixed-use development, which promises to bring more than 945 homes and the county's first Costco membership store to the dormant Kaiser industrial site in south Napa. The remaining reviews are expected to give the project's development partner, Catellus Development Corp., all the necessary permits as soon as January 2020 – starting with a vote scheduled for next week to annex Napa Pipe's remaining county-owned lands two years early, city Planning Manager Erin Morris told the council.
Napa County's Local Agency Formation Commission will meet at 2 p.m. Monday to vote on allowing the city to absorb the remaining 43 acres of the Napa Pipe site off Kaiser Road, which had been slated to remain under county control into 2022. (A larger 111-acre tract was annexed in 2016.) The meeting will be held in the Napa County Board of Supervisors chamber, 1195 Third St. in Napa.
If LAFCO approves the annexation, Napa's city Planning Commission would meet Dec. 5 to decide whether to endorse Napa Pipe's zoning and permits. A Dec. 18 vote of the county Airport Land Use Commission would follow, due to the property's nearness to Napa County Airport to the south. The council would then have final say over the newly annexed lands and could give its approval to Napa Pipe in January, according to Morris.
One of the final mileposts toward Napa Pipe is an agreement to allow Napa County to share credit with the city for the 140 affordable apartments to be built at the site, even after the city absorbs the remaining county-controlled lands. Under the state's Regional Housing Needs Allocation, Napa County and its five cities are committed to approving 180 affordable housing units in an eight-year window running through 2023, a target that would be covered mainly by Napa Pipe.
Mayor Jill Techel encouraged all parties to stick to the timetable and bring Napa Pipe's lengthy gestation to a close – and speed the way for badly needed housing. "I think we've committed to the governor and to others that we're serious about getting this housing built and moving it forward," she told fellow council members. "I support this plan if it can get us there."
Senate Bill 235, which California Gov. Gavin Newsom signed in October, allows such credit-sharing for affordable housing and has paved the way for a city-county pact and a faster annexation. Without such a deal, county leaders have said Catellus could choose to hold off on development until 2022 rather than try to get project approval from two local governments instead of one.
Catellus representatives earlier predicted that a quicker city annexation could allow it to break ground on Napa Pipe's utilities in the middle of 2020, preparing the way for about 350 housing units and the Costco store. Company officials earlier told the city Costco would consider opening a Napa store as soon as 2021 if enough nearby housing has been completed.
This story has been modified since the original posting to correct the date of the Napa County LAFCO meeting on Monday.
Get local news delivered to your inbox!
Subscribe to our Daily Headlines newsletter.