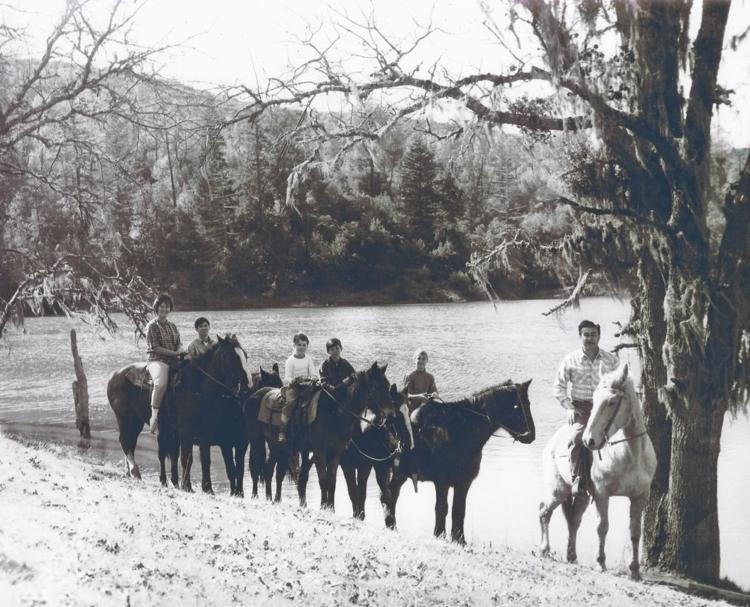 A family dispute is playing out in Napa Superior Court between two daughters of Ed Keith, a Napa landlord, vintner and businessman, over what happened to their father's $92 million estate, including some $38 million earmarked for a foundation intended to benefit disadvantaged youth.
In 2016, a decade after Keith died, Lisa Keith filed suit to compel her sister, Celeste K. White, to provide a full accounting of millions of dollars that White controlled as co-trustee of the Ed Keith estate.
In court documents, Lisa Keith questions the propriety of a variety of financial decisions made by Celeste White, including $15 million invested in a for-profit real estate company, the purchase of a $2.4 million condo in Santa Barbara, the acquisition of a Land Rover for a Chiles Valley winery and the construction of a stable for their polo ponies.
After more than a year of back and forth court filings, court records for the case now total more than 2,000 pages.
Lisa Keith, who lives in Woodside, is one of Ed Keith's five children from two marriages. Her sister, Celeste White, lives in Napa with her husband, Dr. Robert White, a surgeon who was named the executor of Ed Keith's estate.
Keith's multi-million-dollar estate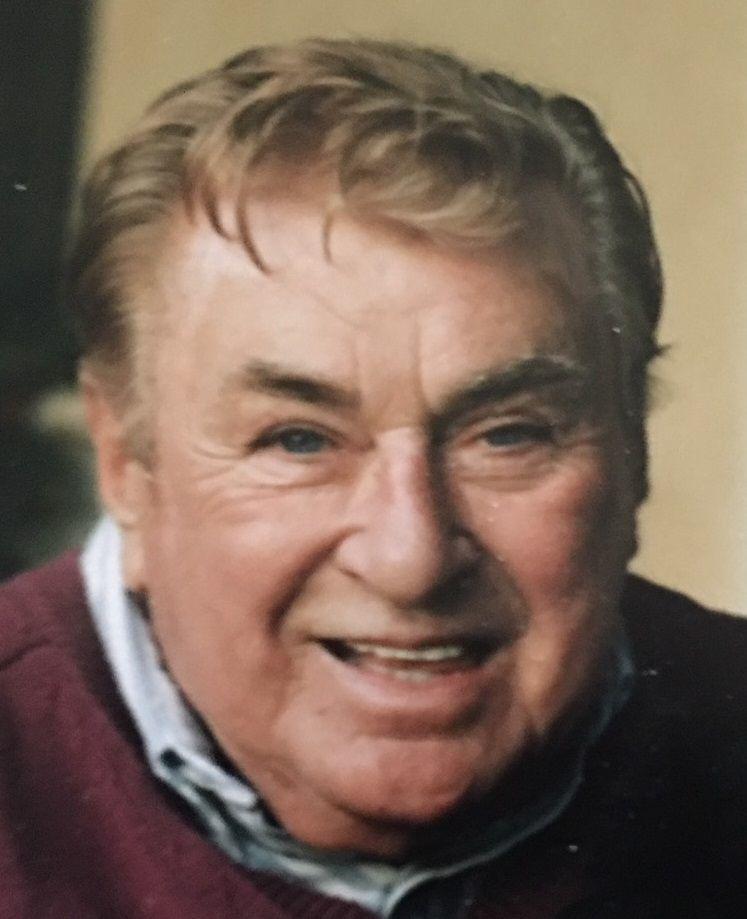 Ed Keith was a self-made businessman. In addition to owning more than 500 apartment units in Napa, he once owned the former Parkway Plaza/Mervyns property in downtown Napa, Lincoln Square on Lincoln Avenue, the Migliavacca Mansion on Fourth Street, Brenden Theaters in Vacaville and Modesto, and Catacula Lake Winery in Chiles Valley, among other holdings.
The 1,025-acre winery property was acquired by Keith in the 1960s and operated as the Bar 49 summer camp for girls and boys until 1977, according to White and the winery website.
As an apartment landlord, Keith sometimes found himself at odds with both tenants and the city of Napa over property upkeep and code violations. In 2000, the city sued Keith as a "public nuisance." A group of tenants also sued Keith over conditions, resulting in a $2 million settlement. Keith eventually sold off his apartments.
In court documents Lisa Keith alleges that the Whites made questionable decisions regarding the money from their father's estate.
The suit questions whether Ed Keith's estate was properly divided between the nonprofit foundation and the Keith children.
She asserts that her sister failed to fully fund her father's foundation in a timely manner, mixed the estate's charitable assets with taxable assets, failed to provide an accounting of the trust and used trust money for personal benefit.
Lisa Keith believes that an estimated $1.8 million in trustee fees paid to Celeste White should be refunded to the trust.
White's action's were improper and "violated her duty to avoid conflicts of interest," the suit contends.
In court papers, Celeste White's attorneys said White "vigorously disputes" her sister's contentions and denies any wrongdoing.
According to White's court filings, her sister's allegations "simply are not true."
According to Celeste White, at a 2010 meeting, the five siblings signed off on documents that represented the "final accounting" of their father's trust.
"Celeste White is deeply saddened that her sister has elected to pursue litigation relating to the estate of their father," Bill Coyne, her personal attorney who practices in St. Helena, wrote in an email.
This lawsuit is Lisa Keith's attempt to get more money "beyond the millions of dollars she has already received from her father's estate," Coyne said.
Celeste and Robert White "have faithfully exercised their duties in accordance with the wishes expressed by Mr. Keith," wrote Coyne. "(Celeste) White is confident the court will rule in her favor."
A recent ruling in Napa County Superior Court dealt a blow to Lisa Keith's case. At the end of 2017, Judge Rodney Stone ruled that she had no standing to ask for an accounting of foundation funds because she is not a director or beneficiary of the foundation.
However, because Lisa Keith is a beneficiary of the trust, she continues to pursue litigation and ask for an accounting of Ed Keith's trust funds, said Dominic Campisi, a San Francisco attorney representing her.
The case has drawn the attention of the state Attorney General's office. Deputy Attorney General Christopher Lamerdin has asked for copies of all future court filings to be sent to his office.
The Attorney General's office would not comment on this case. However, according to the California Attorney General's "Guide for Charities," the Attorney General protects charitable gifts and the public beneficiaries' interests in charitable trusts. The Attorney General may also audit the trust and hold the trustee personally liable for any breaches of a fiduciary duty that lead to the misuse or loss of charitable assets.
The Attorney General's interest validates his client's case, said Campisi. When the Attorney General decides to get involved "that indicates this isn't some grudge match involving the kids," said Campisi. A foundation worth $38 million"is not some small thing."
Coyne said that the Attorney General's interest in this case is just "standard course."
Campisi "just wants to draw in as many parties as possible," said Coyne. "He wants to exaggerate the case so that it seems bigger than it really is," he said. "That's Mr. Campisi's litigation style."
Upon Ed Keith's death, a number of early distributions dictated by Keith's trust were made, including $1 million to each of his five children, $2 million to his 12 grandchildren and $10 million to the Catacula Lake Winery. This whittled his estate down to $76 million.
According to Keith's trust, half of that – $38 million – was to be placed in the Edward A. Keith Foundation, which was created to provide financial and other assistance to disadvantaged youth or children "otherwise in need."
The other $38 million was to be divided equally among Keith's five children. After mortgages and other debts were paid, plus some $20 million in estate taxes, a total of $9.2 million was left to be split among the five siblings.
Several years ago, Lisa Keith began to investigate what happened to her father's foundation. According to court documents, she found several facts that led her to become concerned.
From 2011 to 2014, Celeste White reportedly paid herself and her husband more than $300,000 annually from the foundation, according to court documents.
In addition, $15 million from the foundation was invested in Veritas Refuge LLC, a for-profit real estate investment company managed by Celeste White, according to records. Of that $15 million, $2.4 million was used to buy a condo in Santa Barbara.
"How could this be a prudent investment for a charitable foundation?" Campisi asked.
Celeste White's attorneys defended her administration. The estate's holdings were in "total disarray and had been severely mismanaged" in the years leading up to Keith's death.
Celeste White has spent "hundreds of hours of work and incalculable amounts of energy and stress … administering such a complicated and large trust," they wrote in court filings.
White's attorneys said administration fees charged to operate the foundation were not out of the ordinary.
In 2008, White reportedly used foundation funds to build an 8,000-square-foot building on their estate property in Napa County including a stable "for their string of polo ponies," garage for horse trailer and stable house.
Lisa Keith believes the foundation was "shortchanged to support Celeste and her husband's lifestyle," according to court documents.
Celeste White's attorneys have an explanation.
The Land Rover was bought because it is a four-wheel vehicle that could be used to drive the trust's winery property, Catacula Lake Winery, located at 4105 Chiles Pope Valley Road.
Such a vehicle had to be "sufficiently upscale" to use for winery business, such as giving tours to prospective purchasers and commuting to various trust properties around Northern and Central California, attorneys wrote.
The winery was sold in 2014 and is now called the Napa Chiles Valley Winery. It's owned by Qinghai Huzhu Barley Wine Co., Ltd. in Haidong in China.
The profits from Veritas Refuge LLC, real estate investment company, were funneled back into the foundation, the family maintains.
Removed from the foundation
Lisa Keith claims that after her father's death Celeste White had Lisa Keith and her other siblings removed as directors of the foundation — leaving just Celeste White and her husband Robert in charge of the foundation. Lisa Keith also claims the foundation then dropped any requirement that it benefit disadvantaged youth or children in need.
White's attorneys said Ed Keith removed Lisa Keith's name as a director of the Foundation before he died.
Lisa Keith had a "poor relationship" with her father, claim White's attorneys.
Lisa Keith "is deeply dissatisfied with decisions her father made during his lifetime," including making Celeste co-trustee of the trust and removing (Lisa) Keith, but not Celeste, from the board of the Foundation," they contend.
Before his death, "Mr. Keith established the purpose of the foundation to be broader, and help anyone in need, and the directors have been true to that," said Coyne.
According to court documents, the Edward Keith Foundation, later known as the Bar 49 Foundation and Valley Rock Foundation, distributed a total of $38 million.
Some local charities received money, including the Napa Valley Opera House, Napa Emergency Women's Shelter (now NEWS), St. John's Lutheran Church, Queen of the Valley Foundation, Nimbus Arts, Ag for Youth, Grace Church of Napa Valley, the Salvation Army and the Soda Canyon Fire Department.
Westmont College, a Christian liberal arts college in Montecito near Santa Barbara and Celeste White's alma mater, received more than $1.3 million. The National Christian Foundation of Alpharetta, Georgia, received $5 million.
Lisa Keith believes that if her father was alive, he would not have chosen to support some of those charities, said Campisi.
"Ed thought he was going to spend his money on assisting people and programs for troubled and disadvantaged youth," he said.
At the time of Keith's death, Robert White described the family as "very close."
"They hope to continue the good work he has done in the valley with conservation and Boys & Girls Club activities, and focus on his dream of improving the lives of young people here," said Robert White.
As of 2017, Celeste White was the only sibling that still used a Napa address. Darlene Keith lived in San Francisco, David Keith in Sutter Creek, Richard Keith in Petaluma and Lisa Keith in Woodside.
Darlene Keith and David Keith could not be immediately reached to comment on this story. Robert White declined to comment on the litigation.
Reached by phone at his home in Sonoma County, Richard Keith described the case as "a sad situation."
"I'd like to see all the truth come out," he said. "Unfortunately, I don't know if that's going to work or not."
He's not sure what happened with the trust and foundation. However, "What I can't believe is that my father would ever put one person," alone, in charge of his trust or foundation, Richard Keith said.
"And I know he'd like to see the money going towards children like the Boys and Girls Club rather than a host of other charitable groups that have nothing to do with" helping underprivileged children, he said.
"Plus, he didn't want anyone to get paid" for working on the foundation board, Richard Keith said.
If there is one thing the family can agree on it's that Ed Keith would not have wanted a fight over his estate.
"He'd be horrified," said Robert White.
"He'd be upset," said Richard Keith.
A status conference is set for March 28.
Get local news delivered to your inbox!
Subscribe to our Daily Headlines newsletter.