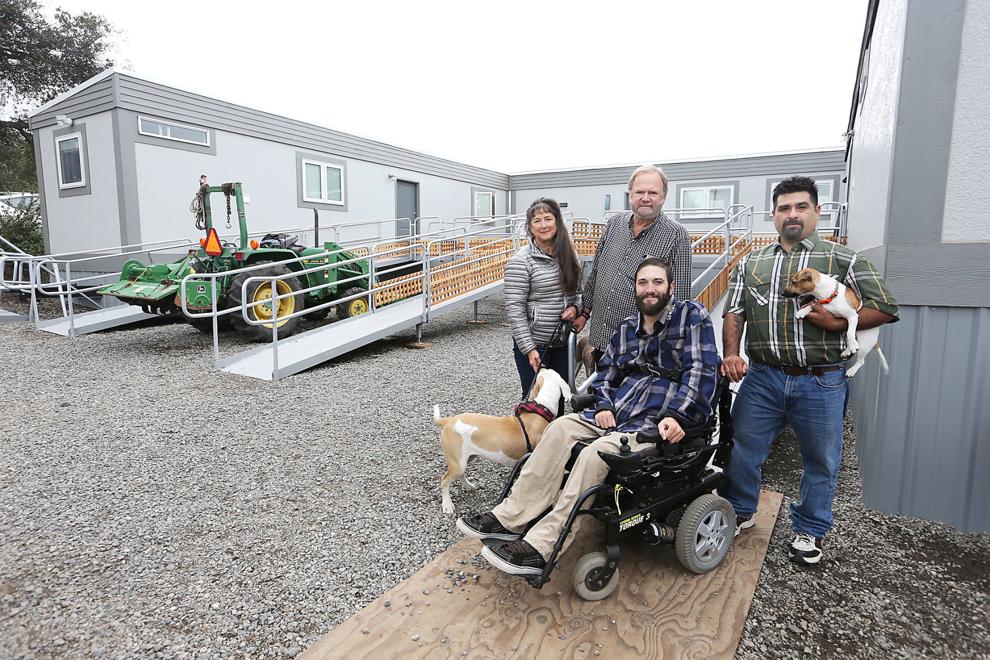 One is almost done with construction. One has yet to begin.
They are at completely different places in their recovery, but for two Napa families, the past 12 months have been dedicated to the same thing—rebuilding what they lost on Oct. 8, 2017.
It's been a tumultuous year for Chris Malan and her family.
After losing their Atlas Peak home in the October wildfires, the family spent seven months in Napa hotels, effectively homeless.
In May, they were able to move back to their rural property, but in three temporary housing units.
Just four weeks ago, the family signed a contract to conduct a geotechnical report, the first stage in preparing for future construction.
"It took all of our energy just to get back up there," Malan said. But, "We are back on our property. We are doing OK."
"Now we can start thinking about rebuilding."
One year ago, the Malans were frantically evacuating from their home at 2945 Atlas Peak Road.
The family includes her retired husband Jack, adult son Micah (who is quadriplegic and uses a wheelchair), adult son Joshua (who was recovering from a bus accident at the time), a team of live-in medical caregivers and the family's animals.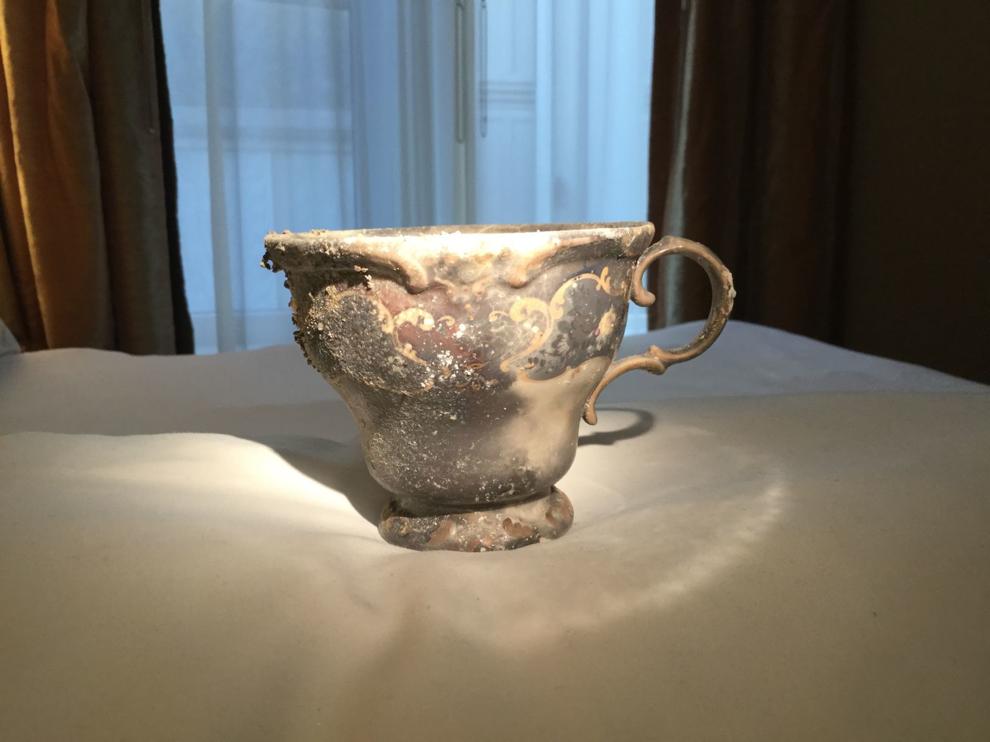 For many weeks, they stayed at the Westin Verasa hotel. Later they moved to the Meritage. Insurance paid for those stays, she said.
In May, the Malans moved into three temporary shelters on the Atlas Peak property. The units are made of concrete and steel. A series of ramps connects them for Micah's access.
Each "box" is 400 square feet, but includes a kitchen, washer, dryer and bathroom.
"They are very utilitarian," Malan said. But, "It's a relief to be home. We have a place where nobody will tell us to leave."
The insurance and other paperwork has been endless, said Malan. "It's a lot of work. We've been going 24/7."
"It's a daunting task to put your life back together" when such a disaster occurs.
Malan decided the only way she'd live at the family's property again was if they built with alternative materials – not wood.
The plan is to construct their future home from concrete and steel. There will be no fuel for fires: no wooden steps or decks or gutters where embers can land, she said.
That kind of building will cost more, but for Malan, it's worth it.
"It's possible that this can happen again and maybe (next time) we're not going to get rescued by the fire department," she said.
Malan said one lesson she's learned is how crucial it is to have adequate insurance coverage.
"We were lucky because I had raised our insurance coverage about four years before" the fires, she said. If they hadn't, "that would have been the end for us." There would be no returning to their property.
The Malan's insurance company paid with no questions. "There was no quibbling," said Malan. "It was a total loss."
That doesn't mean the family will be able to rebuild their home as it was before.
Construction costs continue to rise along with inflation, she noted. Their future house "will be a lesser home than what we had before. It's going to be very, very simple, but it will be a home."
Malan said even as the family moves forward with the rebuild, she still questions their choice.
Living in a landscape that burns, "you take pause every day."
"Should we even be here? Should we just leave?" she asks herself. "My answer is: our kids were born and raised here. We like to be on the land, in nature."
"We have put our roots into this absolutely stunning property, but it can be treacherous. And now we know how treacherous it can be."
On Monday Oct. 8, the one-year anniversary of the fires, the Malans planned to have a quiet family dinner and barbecue at home, "and just reflect on what we've been though and support each other," she said. "We're trying to heal ourselves and settle down."
New life at the property has helped.
"We had a full garden this year," plus fruit from an orchard that managed to survive the fires, Malan said.
"The rain feels really good," she added. "It feels good to feel the moisture in the air. I'm hoping October will come and go without incident."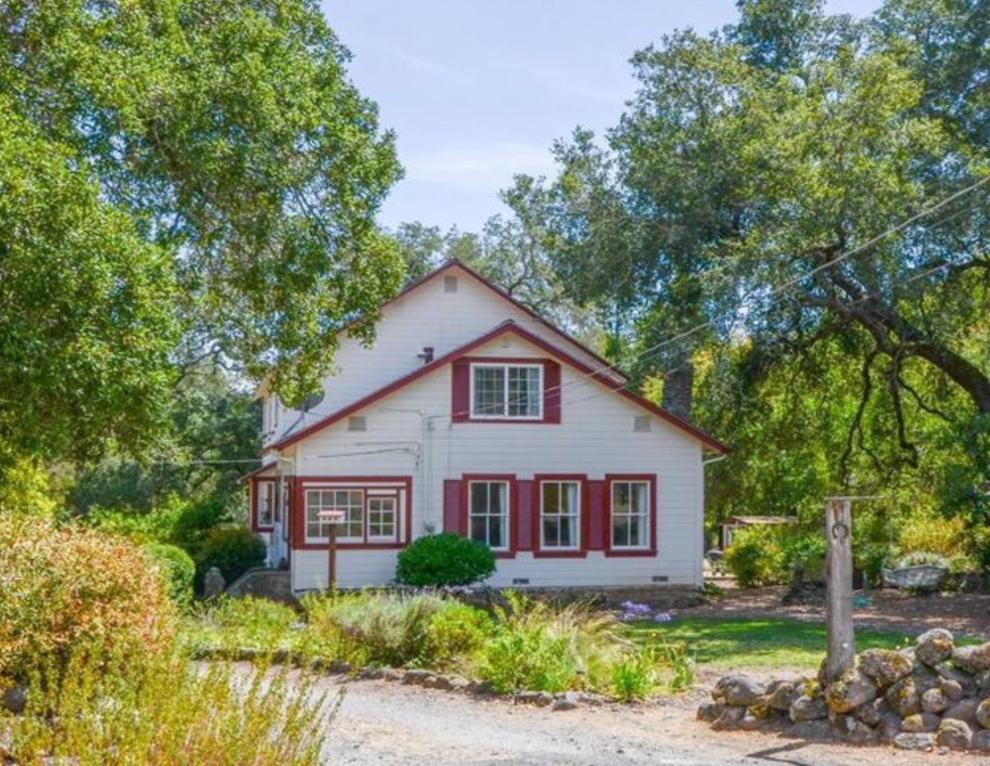 Todd Walker remembers the first thing he did after learning his Soda Canyon area home had just been destroyed by the fires.
"I got out a pen and paper and started drawing up a new house," said Walker. He figured, "The faster we got moving the better."
One year later, Walker's intuition paid off. The couple is about 30 days from moving into their newly built home, located at 1011 Loma Vista Drive.
"We've been moving fast," he said.
"We got really lucky," said Walker. He has a friend in Yuba City that helped with the engineering and architecture. Walker thinks his home was the second or third fire rebuild permit issued. "We're probably going to be the second or third to move back in" after the fires, he said.
The couple has replaced their old farmhouse with a new home – one that is designed to be as fire resistant as possible.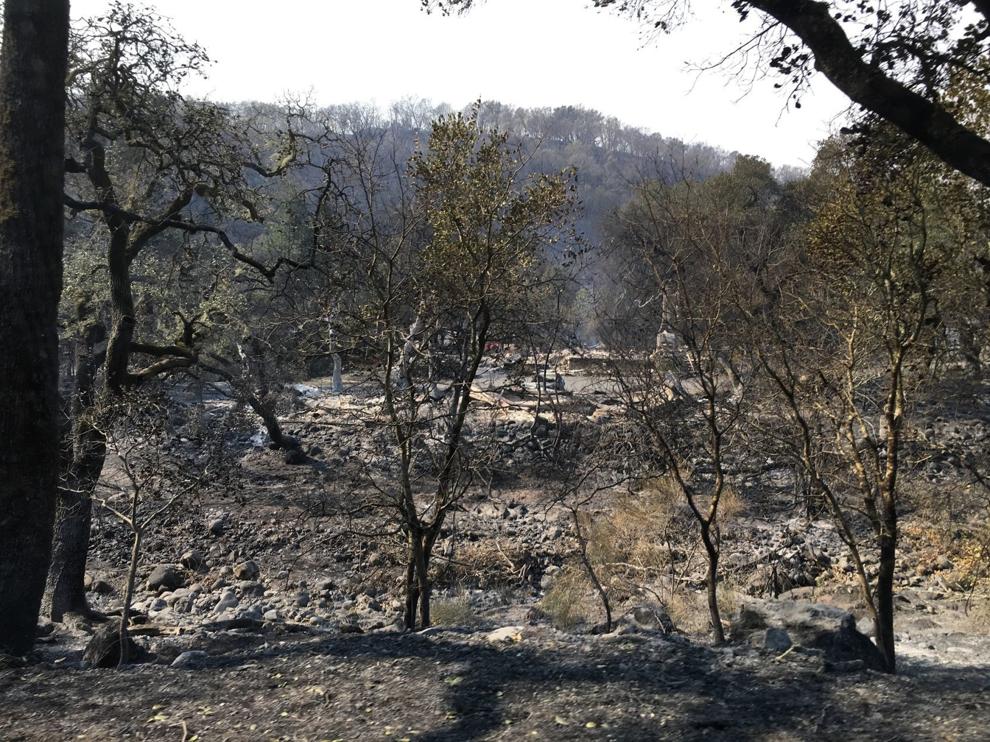 "There's nothing on the exterior of the house that is flammable," said Walker.
For example, instead of a wooden front porch, they're using concrete that is stamped to look like wood. The house exterior is made from a fire resistant siding material. The roof is metal.
Walker said the couple was likely underinsured for the extent of their loss. The original house burned, along with a cottage, barn, garage and other structures.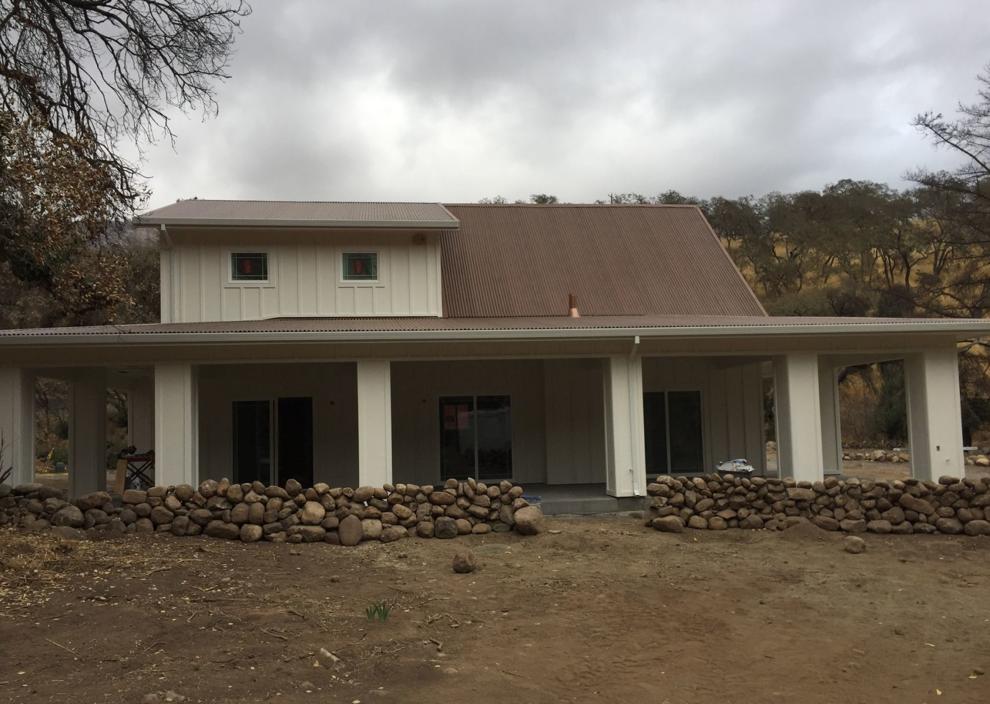 To rebuild as economically as possible, the new house was designed using standard framing sizes. The bathrooms are located all in one corner for the most economical plumbing installation.
During an interview on Wednesday, Walker sounded matter-of-fact about the challenges they've faced this past year.
"It's life," he said. "You gotta roll with the punches."
The important thing is that everybody was safe, he said. Things can be replaced.
He joked about the fire, calling it "the best garage sale we've ever had."
There was one recent sour note. Four weeks ago, the Walkers' insurance company sent them a cancellation letter.
However, "Our agent assured me we will be covered," he said.