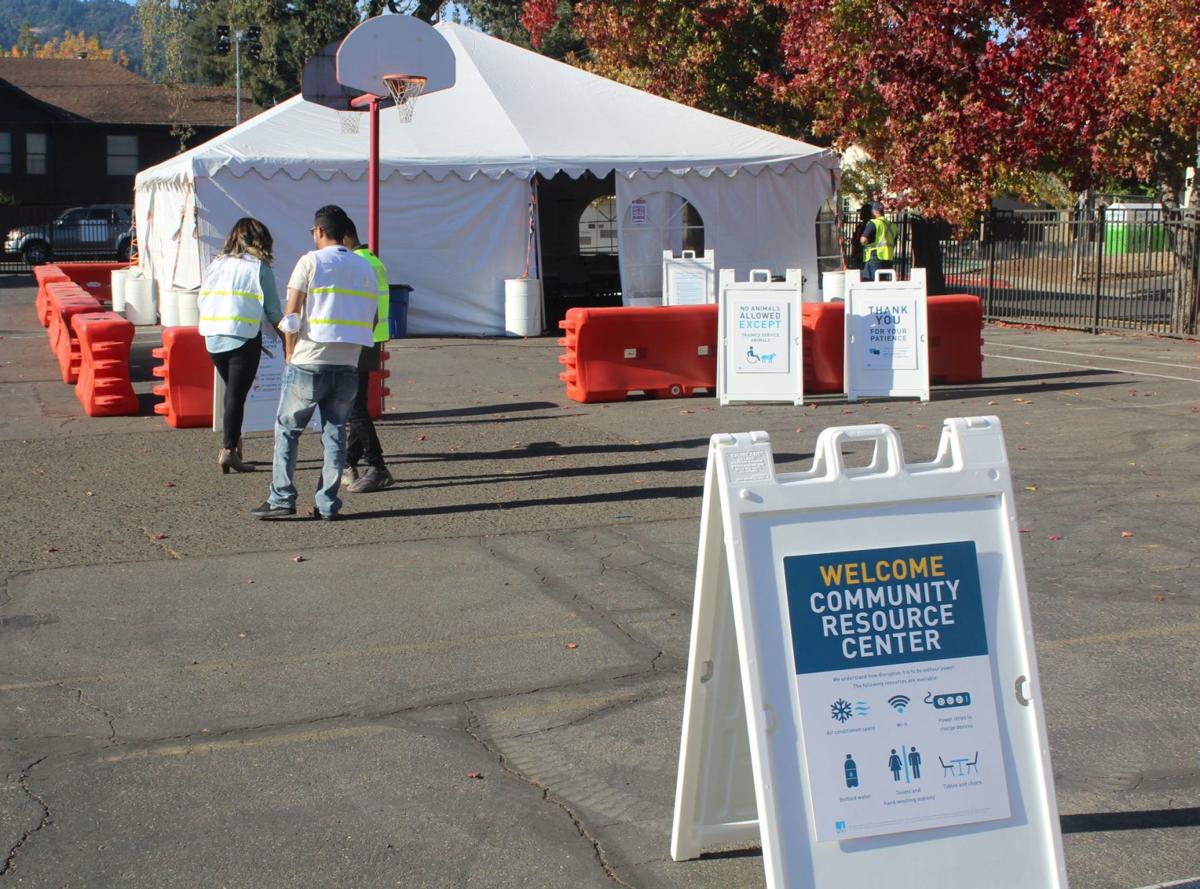 Pacific, Gas and Electric's recent wave of Napa County public safety power shutoffs is generating plenty of outage outrage.
Utility officials after cutting power on Oct. 9 for 40-plus hours said they would handle outages better in the future. Since then, three rounds of shutoffs have affected tens of thousands of households in various parts of Napa County during windy, high-fire-danger weather.
State Sen. Bill Dodd, D-Napa, said on Wednesday that PG&E has improved, but not by much.
Dodd after the Oct. 9 outage called PG&E's handling of the situation "a complete failure." He said PG&E started the shutoff hours ahead of strong winds and blacked out too wide of an area.
He upped the grade for the most recent outage from "F" to "D+".
"I think they've executed this one better than the initial one," Dodd said. "But this one sure points out some serious flaws in their grid."
The Register provided free access to this article. Please consider supporting our local jour…
Dodd said that PG&E must invest so it can limit shutoffs to areas facing life and property risk from the weather. He pointed to the recent situation of the central city of Napa having power while the western city went without.
Gov. Gavin Newsom raised the same point during a Wednesday press conference in American Canyon. San Diego Gas & Electric is so precise with de-energization that it can target 21 homes, not 21,000, he said.
PG&E, in contrast, hasn't modernized its grid because of decades of mismanagement, he said.
"They have spent decades not focusing on you, but focusing on themselves, focusing on shareholders, focusing with respect to Wall Street, not public safety, not their customers, not this state, not the values and people we represent," he said.
PG&E spokesman Jeff Smith said the utility plans to increase its pinpointing capabilities over the next several years. That will happen as it hardens the system with fire resistant poles, vegetation management, undergrounding where appropriate and microgrids, which are small grids-within-the-grid.
Another local issue is the information given by PG&E to American Canyon about the most recent outages.
American Canyon was left off PG&E's initial alerts for the Oct. 26 outage. Then the city was suddenly added. Newsom said the alert came only four hours before the blackout.
City Manager Jason Holley said the city learned of the impending Oct. 26 shutoff that day from the Napa Valley Register. PG&E later told the city it would endure another shutoff beginning Oct. 29, but the city in that case didn't lose power.
"The information coming from (PG&E) has proven to be wildly inaccurate every step of the way," Holley said.
Smith said notification of the pending Oct. 26 American Canyon outage went out at 10:30 p.m. Oct. 25. But a PG&E press release with the announcement didn't go out until 11 a.m. Oct. 26, with both the city and county sending out messages to residents shortly thereafter.
Whatever the timing, everyone agreed that the notice was short.
"They did get a very late notification," Smith said. "We apologize for that. That was the result of the changing conditions."
American Canyon City Councilmember David Oro said the shutoff raised many questions. People had to leave the city and go to other communities that still had power to buy gasoline, food or a cup of coffee.
"They shouldn't be shutting down whole cities," Oro said.
Napa County Board of Supervisors Chair Ryan Gregory said the county isn't getting good information from PG&E on what areas will be affected by outages. That was particular true in the recent wave of outages that saw some areas being re-energized while others were de-energized.
"We try to give timely information to our residents," Gregory said. "PG&E's story changed afterward, so I ended up giving some bad information to some of my folks. They need to get better at forecasting and setting our expectations."
The county will continue to share its concerns with PG&E, Gregory said. Also, the county has a representative at California Public Utilities Commission proceedings.
Gregory has been house-sitting at a residence along the edge of Browns Valley that as of Thursday morning had gone without power for six days. Power was restored that day.
"It's like living in a Third-World country state," Gregory said. "It's tough. We're not used to that."
Customers can't relax yet. November is just starting and no soaking rain as of Friday was predicted by the National Weather Service for the foreseeable future, despite some earlier hints by computer models. The 2018 Camp fire that destroyed much of Paradise started on Nov. 8.
"As we recall from last year, November is still a month where we have to monitor those winds and potential fire conditions very closely," Smith said.
On the plus side, the National Weather Service as of Friday had no high fire danger weather in its Napa County forecast through at least next Thursday.
Get local news delivered to your inbox!
Subscribe to our Daily Headlines newsletter.