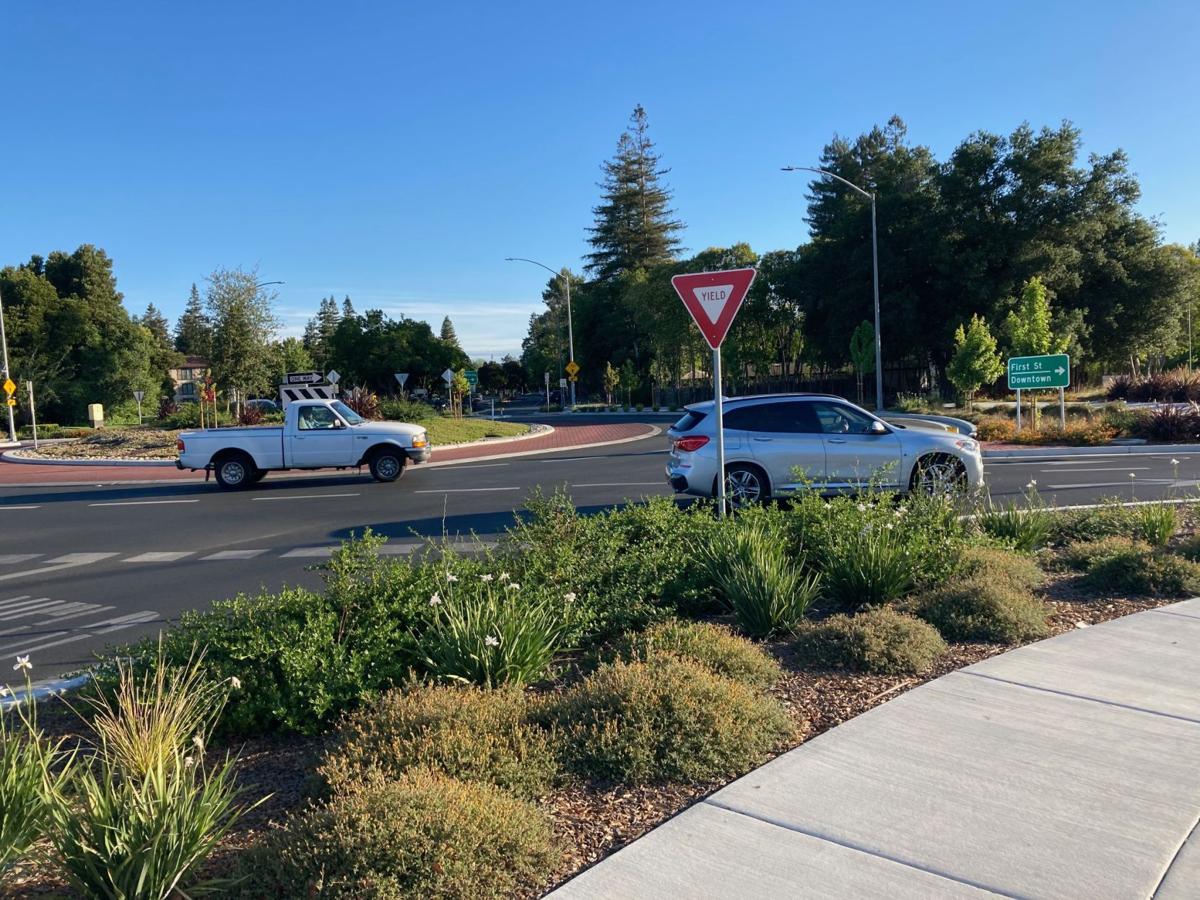 It's been 15 months since the three roundabouts at First Street and Highway 29 began spinning vehicles toward their destinations. Motorists praise how they have reduced wait times, but what has been their impact on safety?
Napa Police Sgt. Kristofer Jenny can answer that question, but not definitively.
Support local news coverage and the people who report it by subscribing to the Napa Valley Register. Special offer: $3 for your first 3 months!
"I'd have expected there to be far more collisions than we have had, based on the unfamiliarity with the traffic circles, but people have managed them well," Jenny said in an interview last week.
Digging through 18 months of records, Jenny said he tallied six minor crashes at First and California and one at Second and California, but noted this isn't the complete story.
There have been an unknown number of fender-benders where motorists pulled over, exchanged insurance information and a police officer never took a report, Jenny said.
Also, any collision on the freeway's on- and off-ramps are in the California Highway Patrol's jurisdiction, he said.
Several of the reported collisions involved motorists who were waiting to enter a roundabout and got rear-ended, Jenny said. Others occurred when a vehicle in a roundabout drifted out of its lane and side-swiped an adjacent vehicle.  
As was predicted, any collision injury over the past 18 months was a minor one, Jenny said.  "We have had no major collisions there," he said.
"Because the lanes are narrow, people slow down more," which reduces the likelihood of major crashes, he said.
Compared to the six crashes at First and California since the roundabouts became operational in the spring of 2020, there were four crashes during a comparable period in 2017-18, said Jenny, who did not have immediate information on their severity.
There is less traffic today at the intersections of First and California, First and Second and First at the freeway's on and off-ramps than before the roundabouts, Jenny said.
Many motorists found alternative routes to avoid delays during roundabout construction and never returned. Then the COVID-19 pandemic hit, depressing vehicle trips in Napa and elsewhere in California.
Before roundabout construction, which cost $11.4 million, and the pandemic, 15,000 vehicles passed through this zone daily. The city doesn't have current figures.
Recent counts on major streets elsewhere in the city are down about 5% from pre-pandemic levels, said Ed Moore of the city's Public Works Department, but this isn't universally the case.
The downtown segment of Third Street is up about 10% from 2018, Moore said.
The "real test" of the roundabouts will come during the grape crush this fall when schools have fully reopened to on-campus instruction, boosting daily traffic counts, Jenny said.
The one-way directions of First and Second streets between California Boulevard and Jefferson Street were reversed as part of the roundabout project, which has created a complication of its own, he said.
Perhaps because of tourists relying on out-of-date GPS guidance, police were getting reports of three to six vehicles a day going westbound — the wrong way — on First Street, Jenny said.
The city recently put up additional signage and flags at First and Jefferson warning motorists not to enter westbound. Wrong-way reports have dropped to one a week, he said.
If Jenny had to give the roundabout project a letter grade, what would it be?
Jenny paused a moment. "B-plus," he said. They have alleviated congestion big-time.
Photos: Go inside downtown Napa's new 'wellness lounge' B12 LOVE
B12 LOVE client photo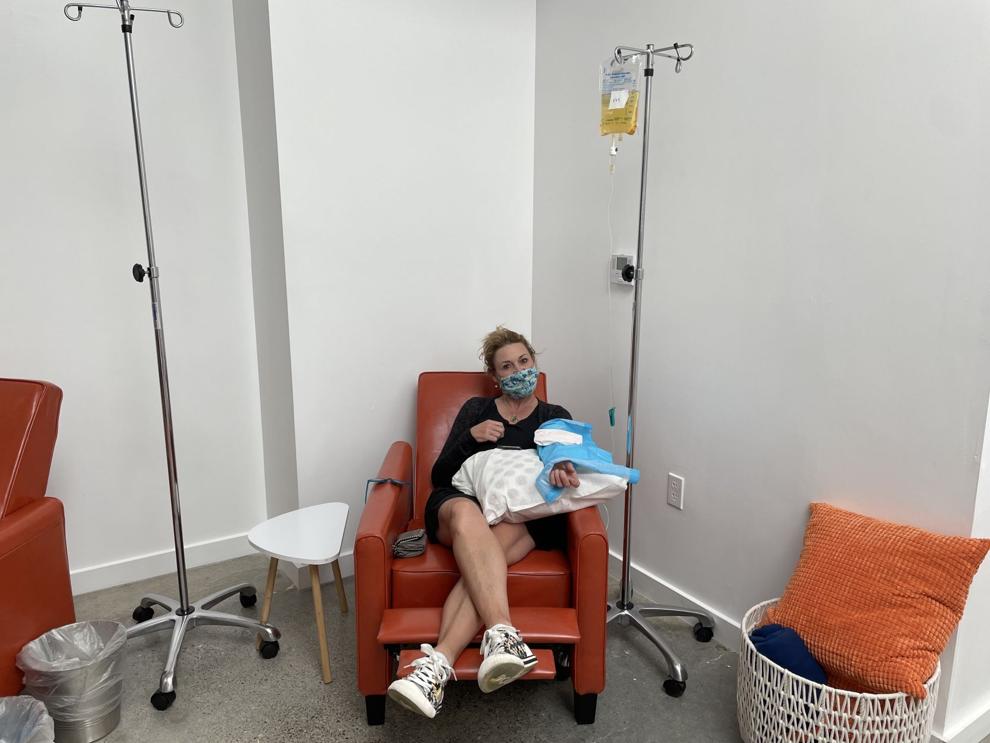 B12 LOVE a Napa wellness lounge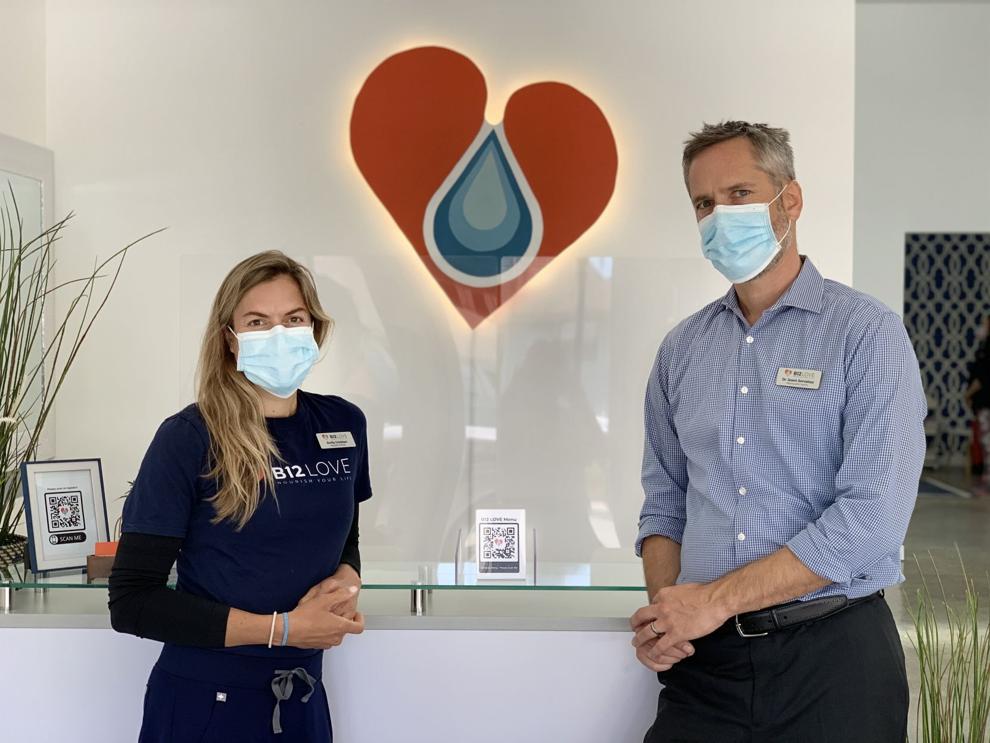 B12 LOVE a Napa wellness lounge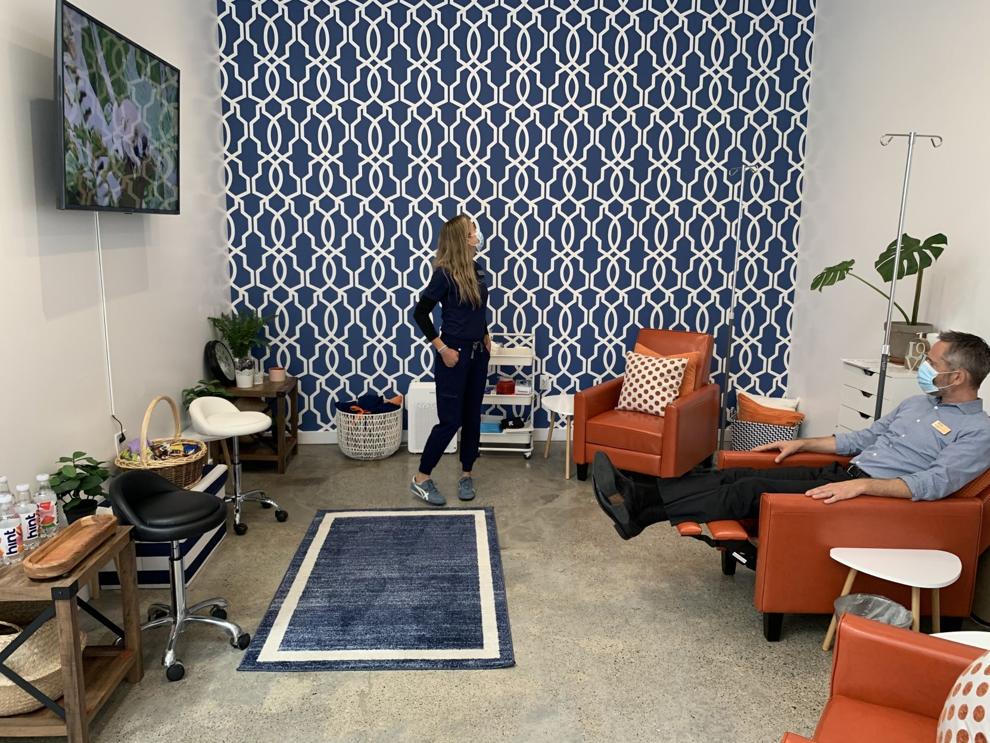 B12 NAPA, a Napa wellness lounge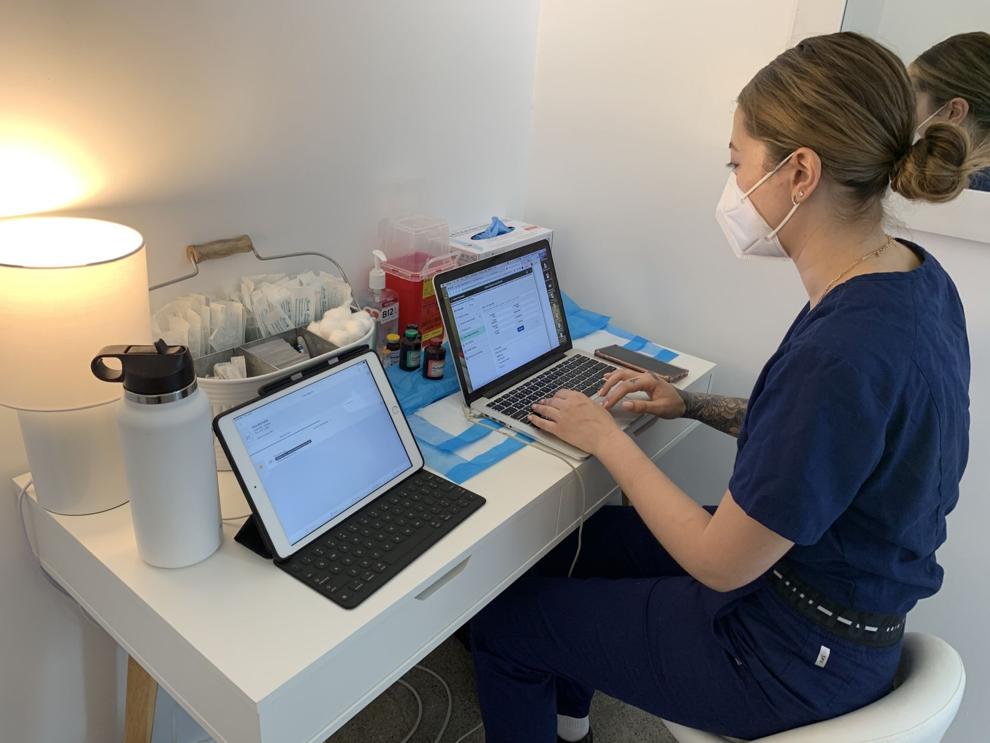 B12 LOVE a Napa wellness lounge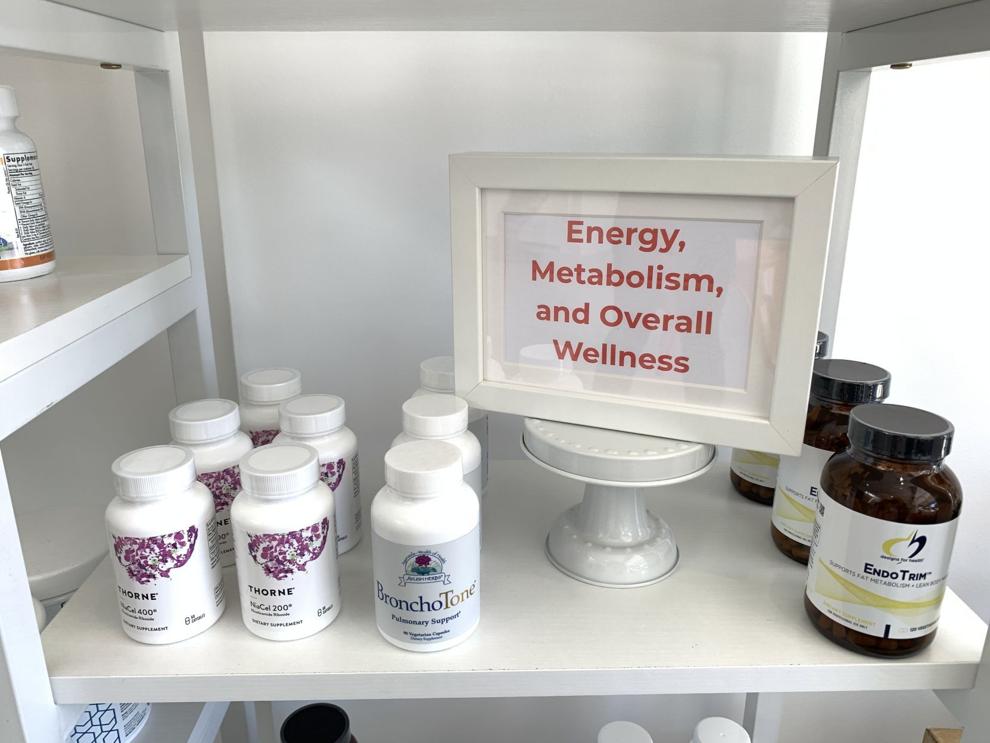 B12 LOVE a Napa wellness lounge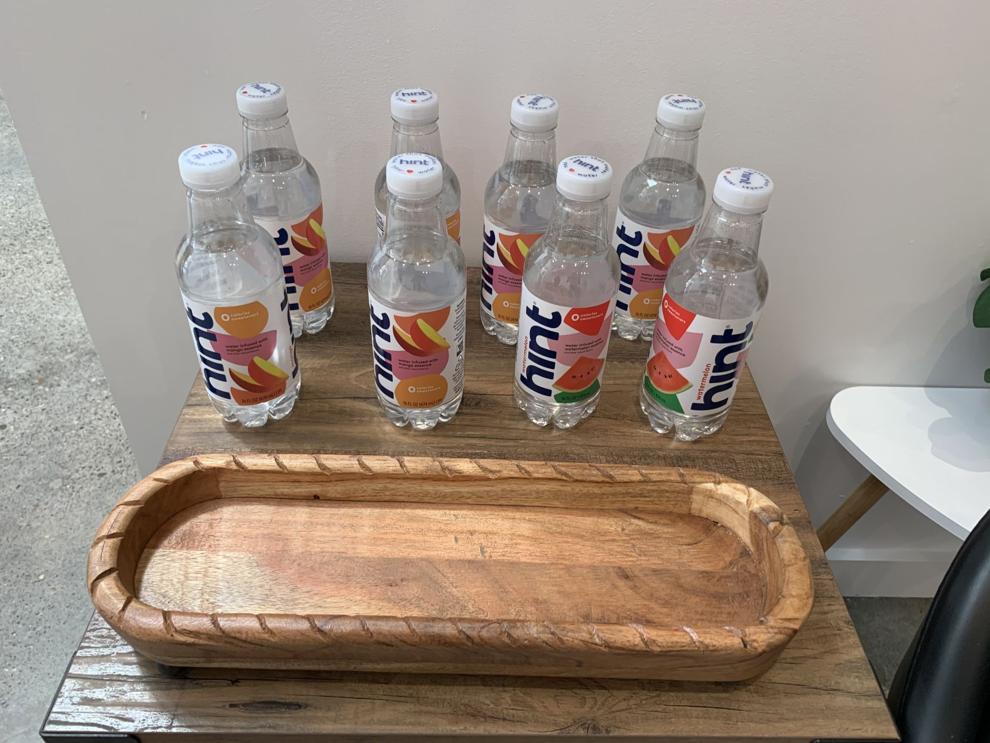 B12 LOVE a Napa wellness lounge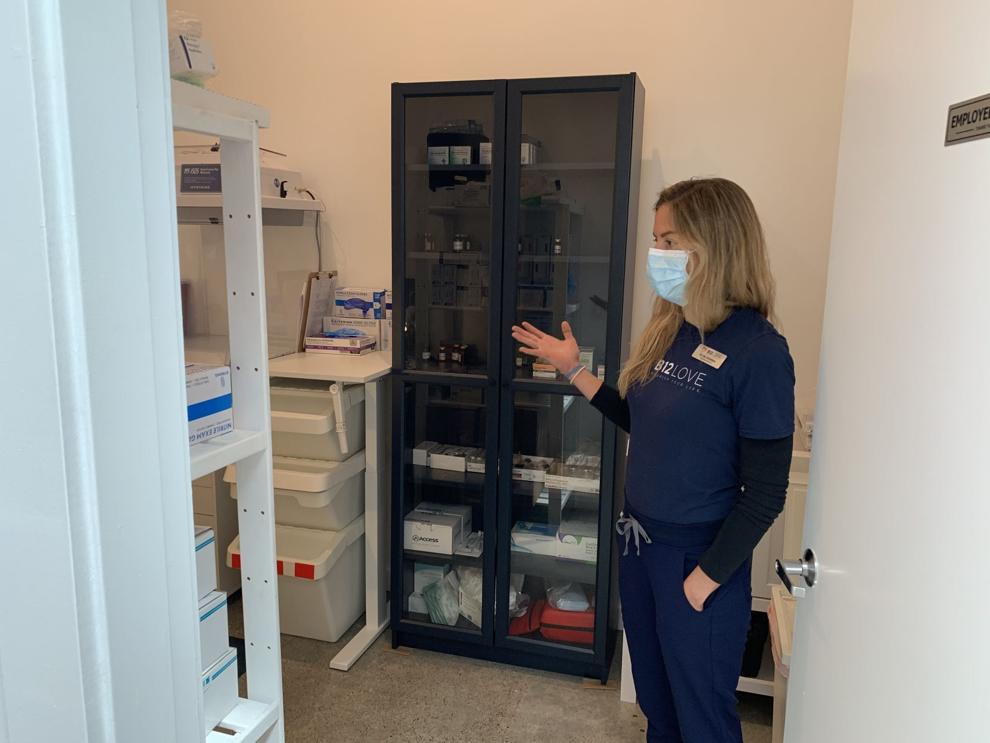 B12 LOVE a Napa wellness lounge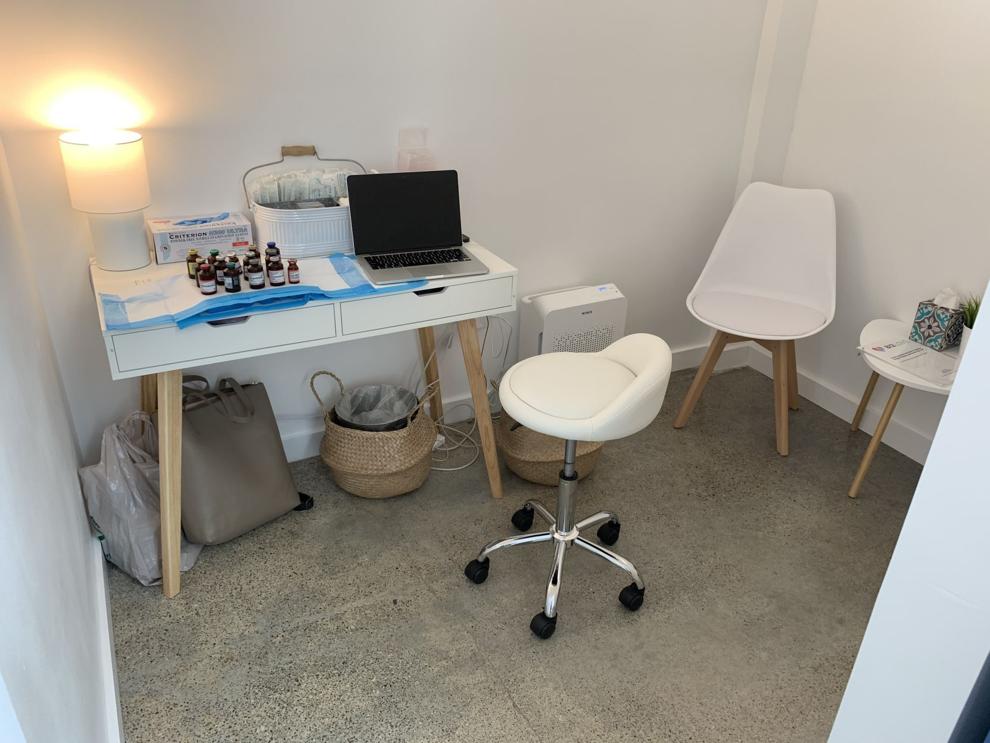 B12 LOVE a Napa wellness lounge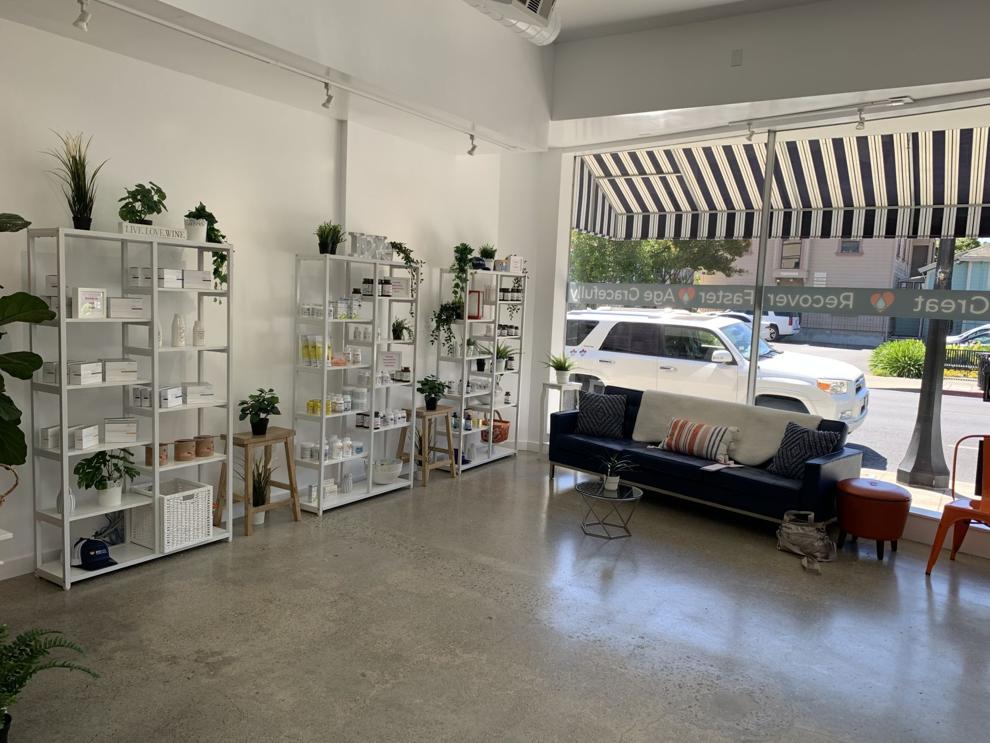 B12 LOVE a Napa wellness lounge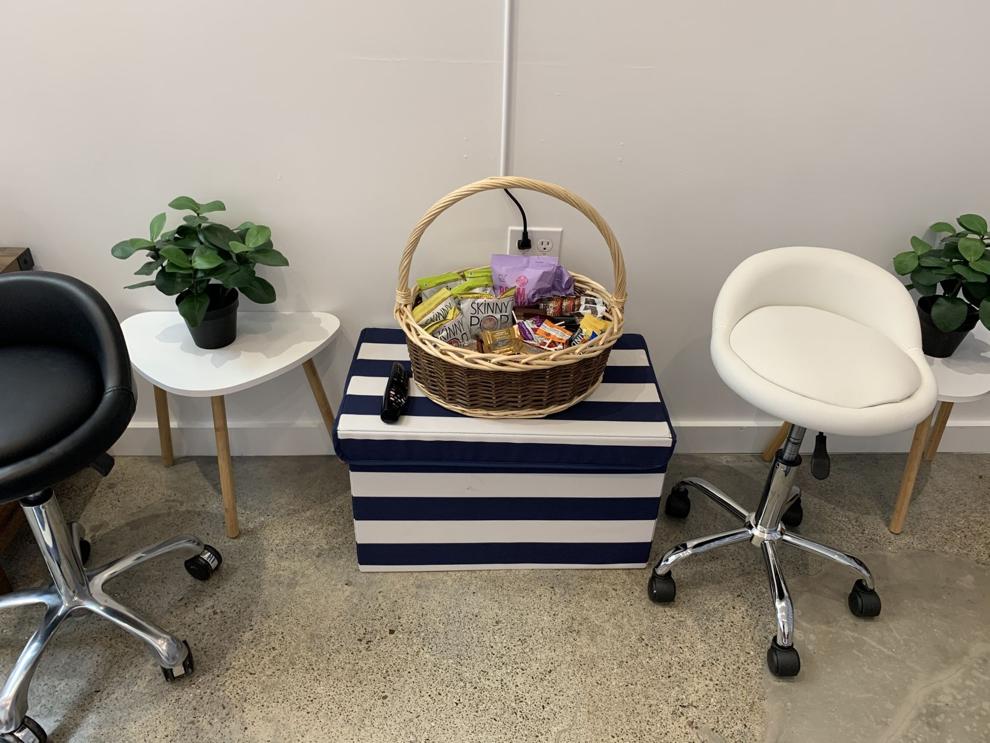 Most-read police briefs on NapaValleyRegister.com
Here is a roundup of police and fire reports in Napa County.