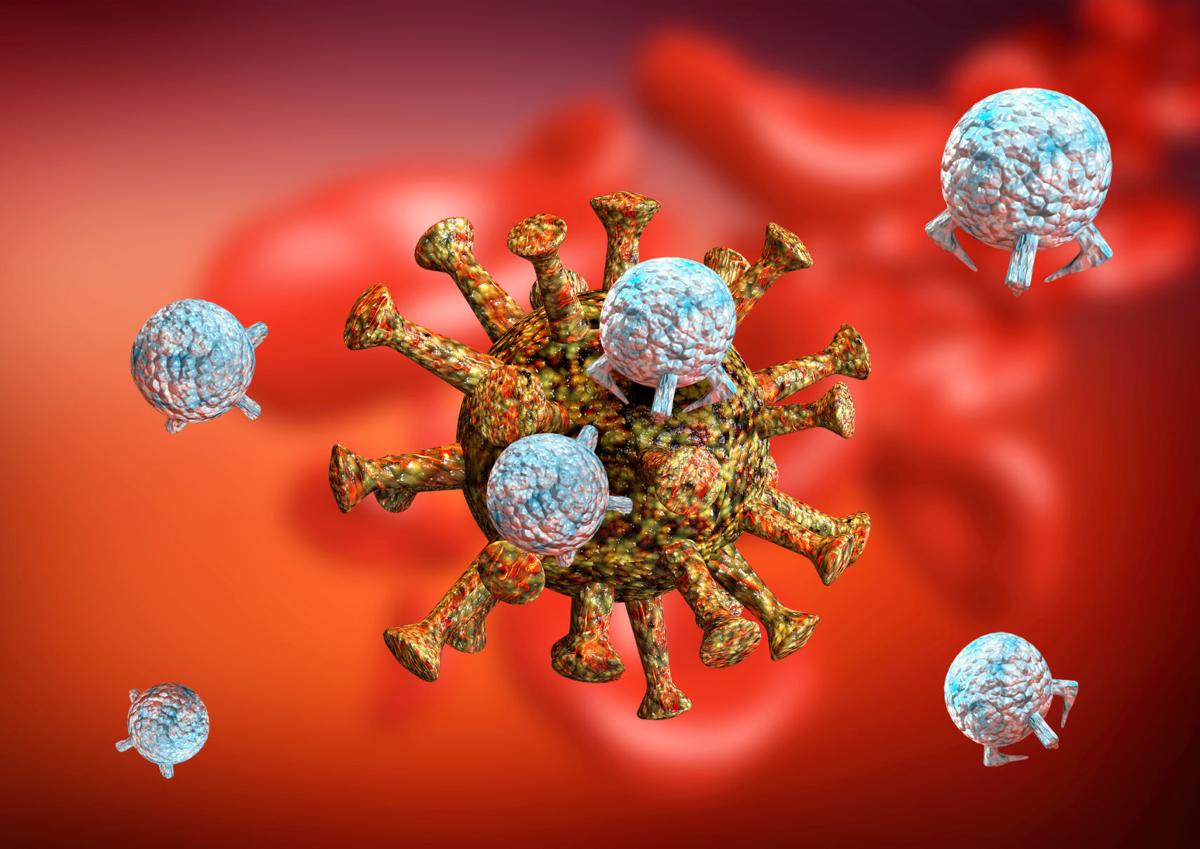 In recent days, Gov. Gavin Newsom has promoted a new antibody test that could determine who is immune to the coronavirus.
He said Monday it will be "foundational, fundamental" to the state's plans to get Californians back to work.
But California officials are also sounding some cautions about how long it will take. While a test developed at Stanford University looks promising, they say, more research must be done.
On Thursday, Dr. Mark Ghaly, who leads the California Health and Human Services Agency, noted that some countries that rushed ahead with antibody tests, also known as serological tests, are going back to the drawing board.
The U.K., for example, ordered 17.5 million home antibody test kits, only to announce that none of them meet medical standards.
"There are countries that have gone out ahead making decisions about how to use them, and today they are rethinking how they are used," Ghaly said during a Thursday news conference. "We in California are looking at serologic testing with a great deal of hope and anticipation, but also being very methodical on how we use these to guide our decisions."
Unlike the diagnostic tests that show whether someone currently has the virus, new antibody tests determine whether someone was infected in the past.
Scientists suspect that people who recover from the respiratory disease COVID-19 have developed immunity to to the coronavirus that causes it, but they can't say for sure without more study. It's also unclear how long any potential immunity will last.
Ideally, researchers will find people who recover from COVID-19 can't get it again and won't spread it to others, said Dr. John Swartzberg, a professor emeritus at the UC Berkeley School of Public Health. That could mean those with antibodies to the virus can return to work and resume normal lives.
"You can see how wonderful that would be," Swartzberg said. "The problem is, we don't know yet if the antibodies we're detecting are protective. I can tell you it's very, very likely they are, but we can't guess about that."
What does an antibody test show?
When a person becomes infected with a virus like the one that causes COVID-19, the immune system forms proteins called antibodies to fight it. The immune system also retains a "memory" of the invading pathogen. If the same virus enters the body again, the immune system can recognize it and make antibodies designed to fight it off before it makes the person sick.
Although initial research indicates people who recover from COVID-19 have effective immunity to the coronavirus, it's too early to say for sure, said Nam Tran, a professor in UC Davis' Department of Pathology and Laboratory Medicine.
Researchers at Davis' primate center are currently studying COVID-19 immunity in rhesus monkeys, Tran said. Ideally, they hope to learn that those who have successfully fought off the virus and recovered are immune and extremely unlikely to become sick again.
Stanford University, which secured federal approval for its antibody test and began using it in Santa Clara County, has refused to provide anyone to answer questions about it. Stanford Medicine spokeswoman Lisa Kim responded to requests for an interview with a brief written statement.
"The test will enable us to determine which health care workers might be at low risk for working with COVID-19 patients, as well as understanding disease prevalence in our communities," she wrote. "More information will be coming soon."
University of California researchers are working on their own antibody test that's not far behind Stanford's, said Dr. David Lubarsky, CEO of UC Davis Health.
Once Davis has its own antibody test, it plans to use it on its existing patients and its medical staff first, Tran said. Ultimately it hopes to expand testing to people from the broader community, Tran said.
Knowing who is immune will help researchers develop a vaccine and show public health officials where resources should be concentrated, Swartzberg said.
Testing problems in California
In the meantime, the state is still struggling to conduct basic diagnostic testing.
Newsom first raised alarms that California had "inadequate" supplies to test for coronavirus on Feb. 27 and said new test kits from the federal government would increase screening "exponentially."
He made the remarks during his first coronavirus news conference to a room packed with reporters jostling for space. At the time, the state had just 33 confirmed coronavirus cases.
"Nothing more important than point-of-contact diagnostic testing that can be readily made available so that we can have full-spectrum testing of this virus," Newsom said. "That's our top priority."
In the month and a half that followed, Newsom locked down the state, ordering businesses to close and residents to isolate in their homes. More than 2.3 million Californians filed for unemployment insurance. Hospitals scrambled to set up beds in parking lots to accommodate a surge in coronavirus patients.
In that time, California has tested about 178,000 of its roughly 40 million residents.
"What's painfully clear is — despite the federal government's protestations to the contrary — easy, fast and widespread testing is something that's not available to all Californians," Lubarsky said.
The state still lacks adequate materials to run the tests. Even commercial labs are overwhelmed and backlogged.
The lack of widespread testing means we don't know how many people have been infected with the coronavirus that causes COVID-19, Swartzberg said.
The new antibody test has the potential to change that, but until it's scaled up and used broadly, "we have no idea" how deadly the disease is and how many people are at risk of catching and spreading it, Swartzberg said.
Newsom's new testing plan
Newsom and other state officials now say they are turning a corner with the help of a new task force.
The goal is to conduct 25,000 tests per day by the end of April, said Dr. Charity Dean, assistant director at the California Department of Public Health.
Dean is co-chairing a new state task force with Blue Shield of California CEO Paul Markovich that aims to increase testing. It comprises more than 50 people, said Markovich, many of whom are private sector workers donating their time.
Task force members are focused first on ramping up testing for people who are hospitalized and those who may be spreading the disease through facilities like nursing homes and prisons, Dean said. The state wants to be able to test anyone who is showing symptoms of the virus, she said.
After testing is scaled up for those groups, the task force will begin increasing testing more broadly, including "community surveillance" testing, where people without symptoms are tested to determine how broadly the virus has spread, Dean said.
It also aims to speed test results, which in some cases have been taking more than a week. The task force is working with some labs to become "hubs" that can process 5,000 tests per day, Dean said.
Task force members helping organize supplies and technology to ensure that labs, hospitals and clinics around the state have the materials and expertise they need to conduct tests efficiently, said Tran, who serves on the task force.
"There's a recognition that this has to be a much more coordinated effort," he said.
The state is also expanding use of rapid "point of care" tests that can determine if a person has COVID-19 quickly, but can typically only be run one at a time.
Such tests are a "game-changer" for smaller clinics that need to test a small number of people, Tran said. But for situations like an outbreak at a nursing home, when a big group of patients and staff should be tested quickly, traditional diagnostic tests that can be sent to a lab and conducted in a big batch are probably better, Tran said.
Although testing in California has lagged behind other states, Dean says the state is actually well-positioned as a biotech and medical research hub.
"We have brilliant lab scientists and technology and are trying to couple those together in the face of this pandemic," she said. "We're already making progress."
Equipment shortages persist
Testing in California also is still hampered by a lack of equipment and materials.
The diagnostic tests require a medical worker to take a sample from deep in a patient's sinuses using a long cotton swab. The state has a shortage of both swabs and personal protective equipment like masks and gloves for the workers collecting samples.
Once the samples reach a lab, scientists there need specific chemicals to run the tests that detect the presence of the virus. Those chemicals are also in short supply.
Special equipment is required for the antibody test, too. It requires a blood sample instead of a nasal swab. During initial studies for the antibody test, Stanford researchers ran low on tubes to collect the blood and had to rely on donations from the community, the university's student newspaper The Stanford Daily reported.
Overall, however, Swartzberg described the antibody tests, which require a relatively small amount of blood, as less complicated and less likely to be hampered by equipment shortages and backlogs than the diagnostic tests.
"There's nothing magical about the Stanford test.... We've known how to do this for decades," Swartzberg said. "If we had an effective national plan and an effective central government, we would have had this a long time ago."
Photos: Napa County responds to COVID-19 protective measures
Hillside Christian Church online service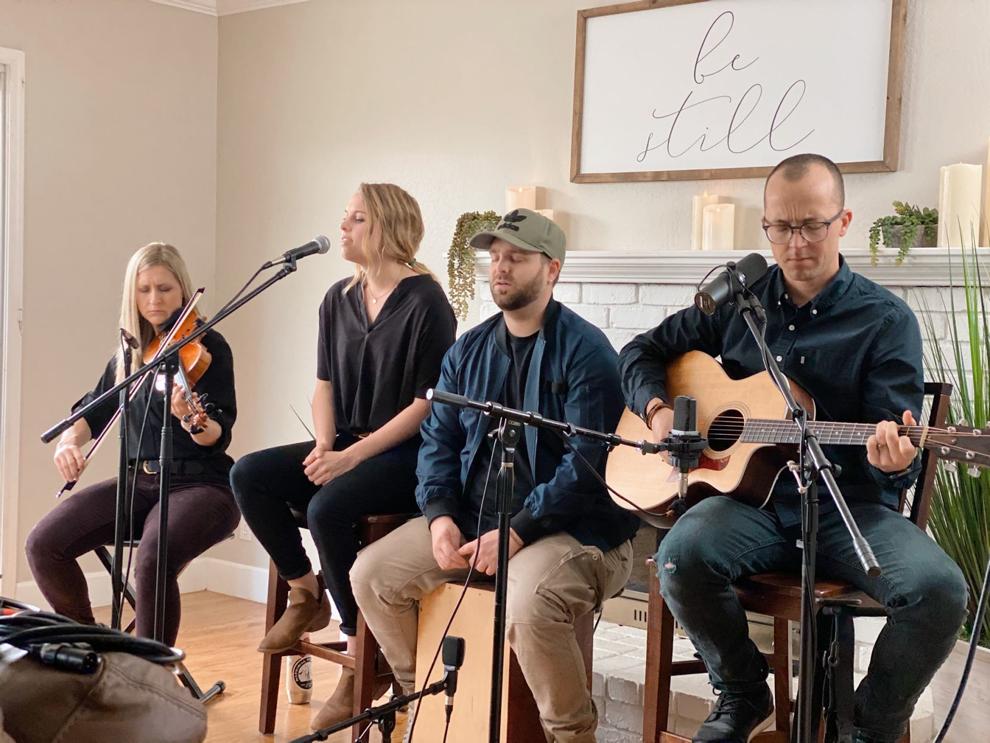 Napa Target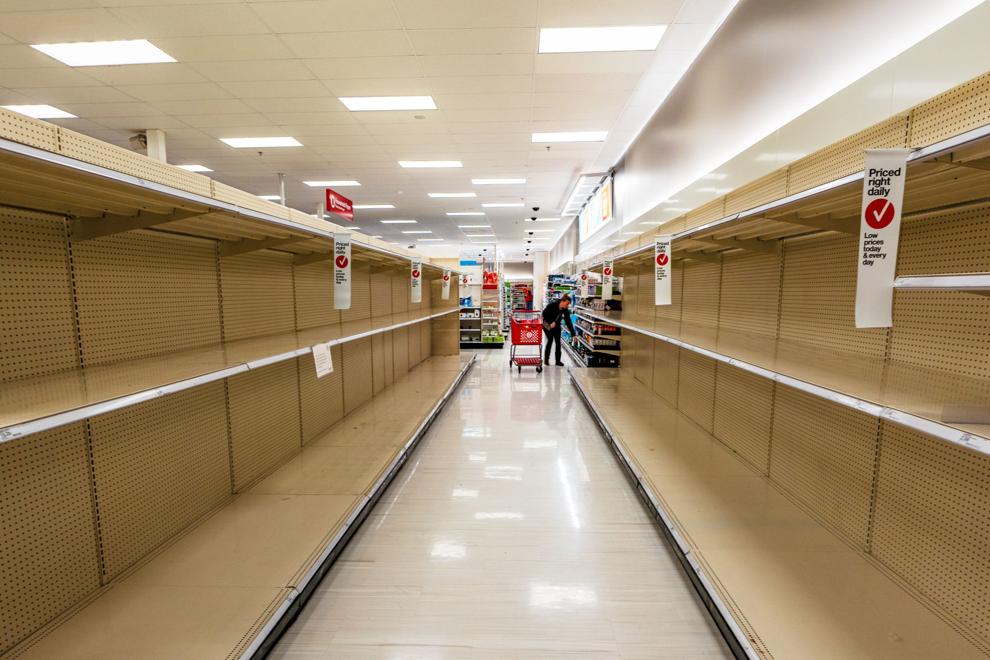 Ciccio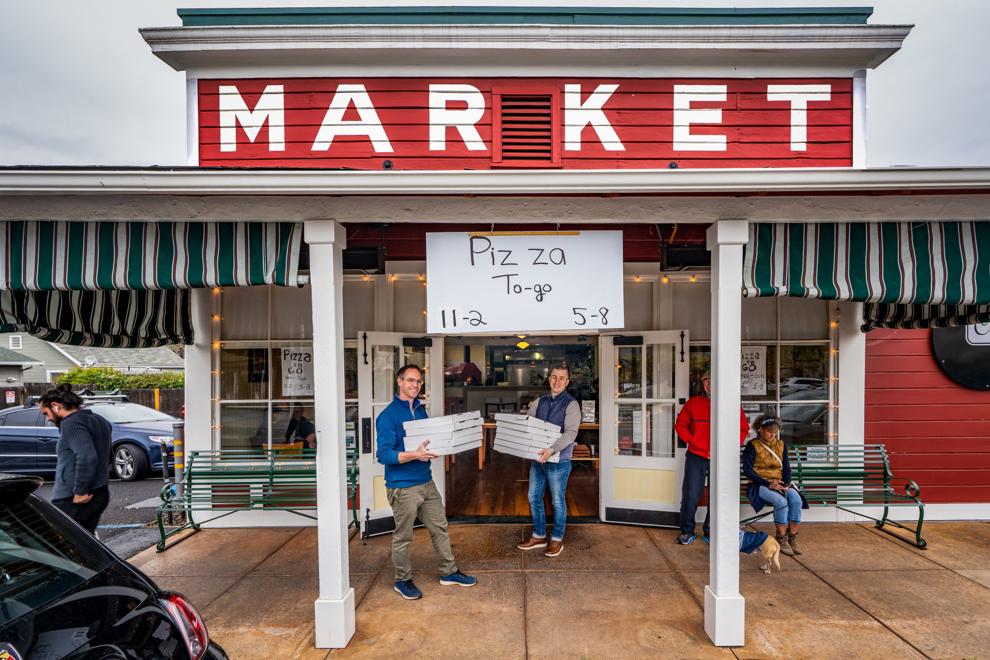 Redd Wood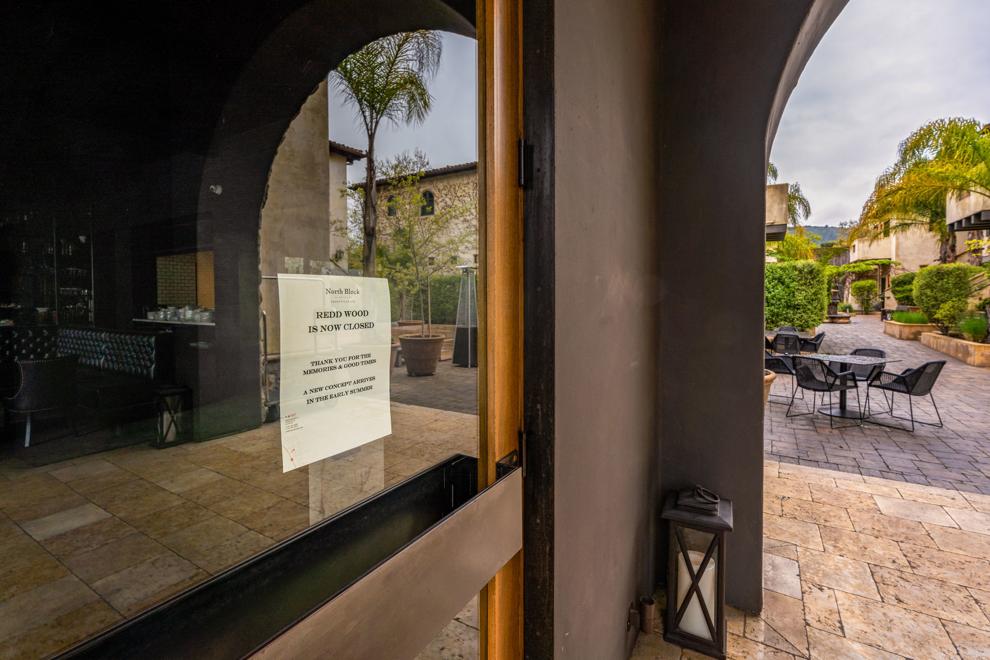 Safeway in St. Helena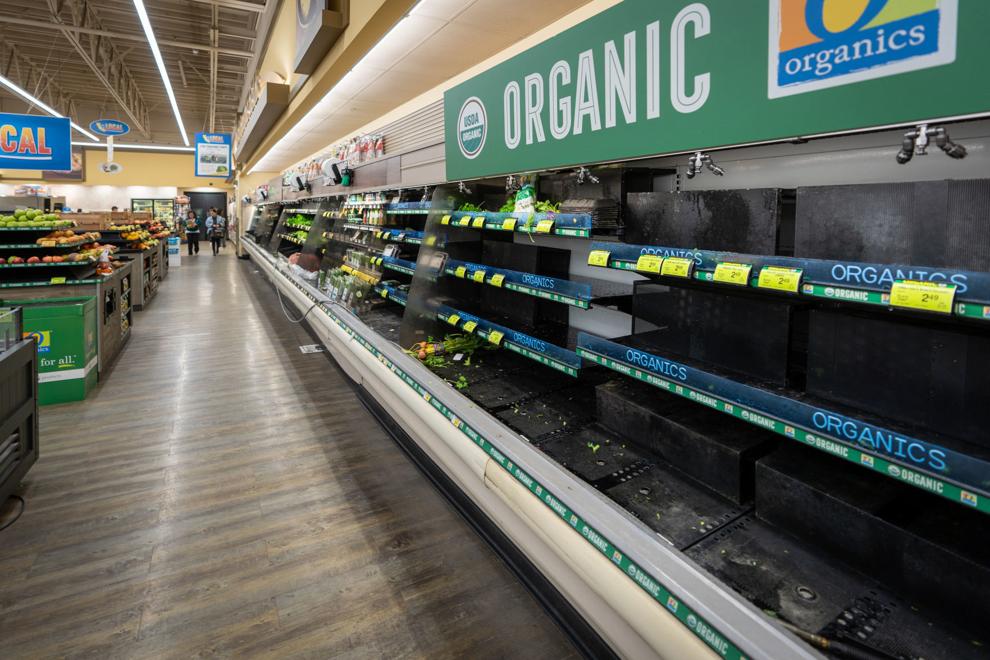 Safeway in St. Helena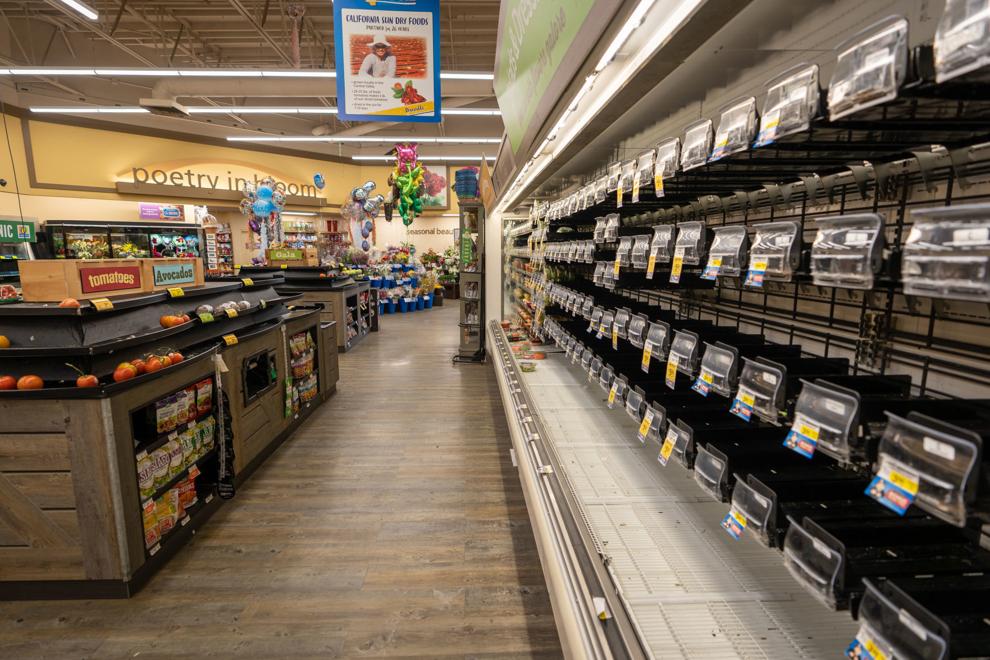 Safeway in St. Helena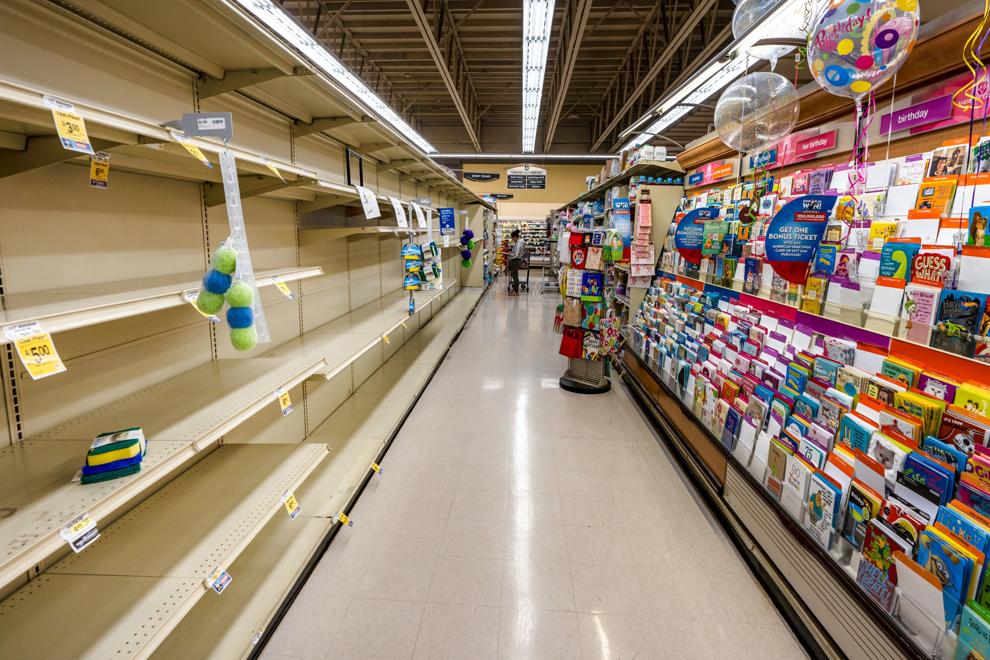 Safeway in St. Helena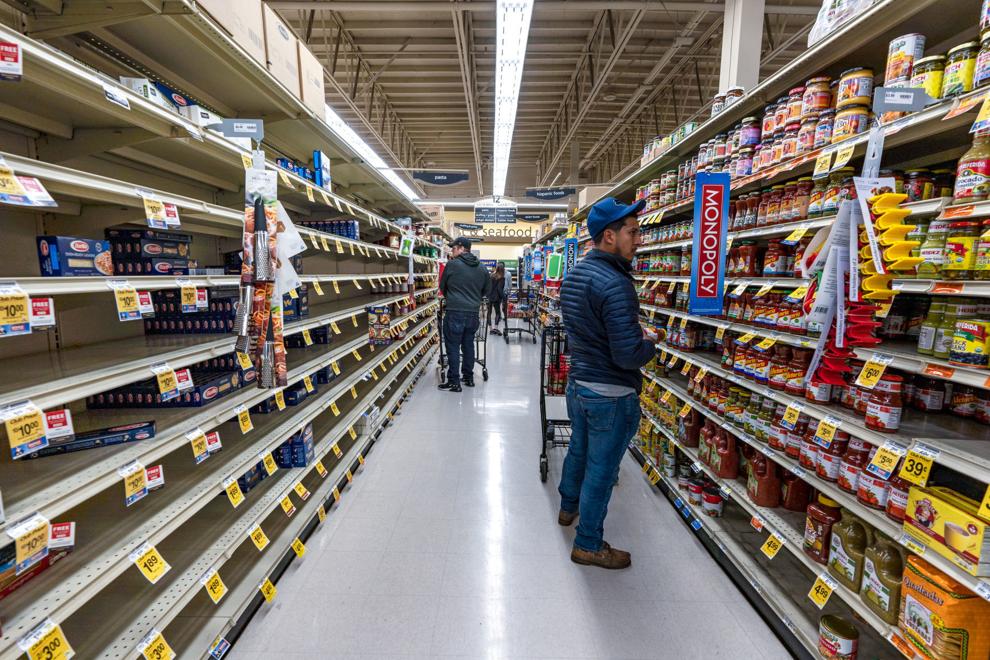 Safeway in St. Helena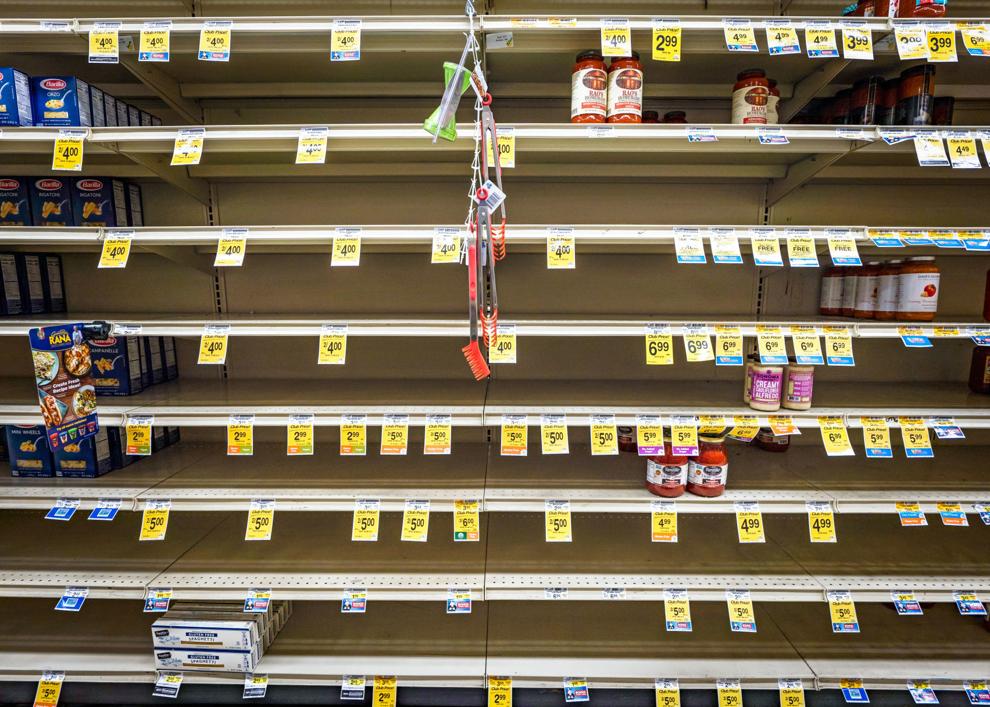 Safeway in St. Helena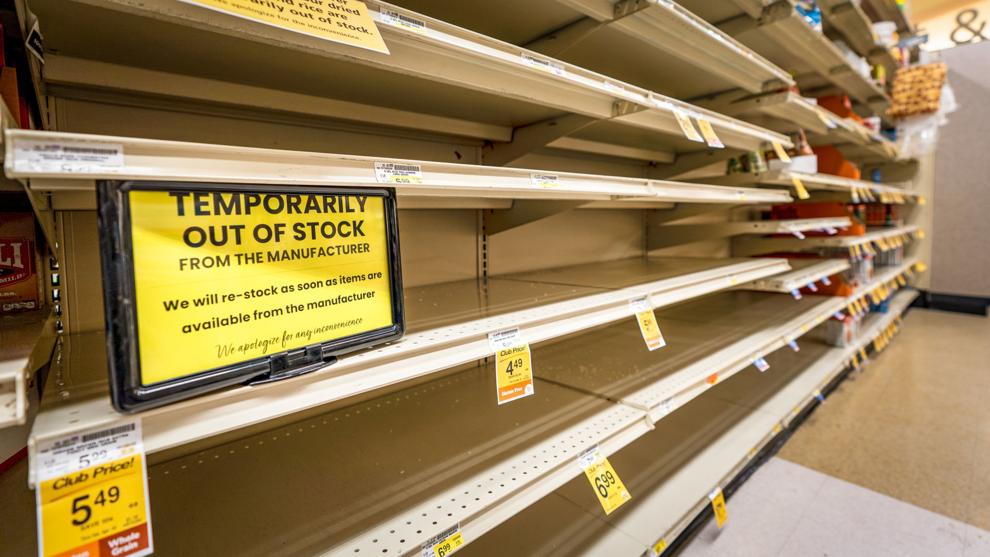 Bread at Target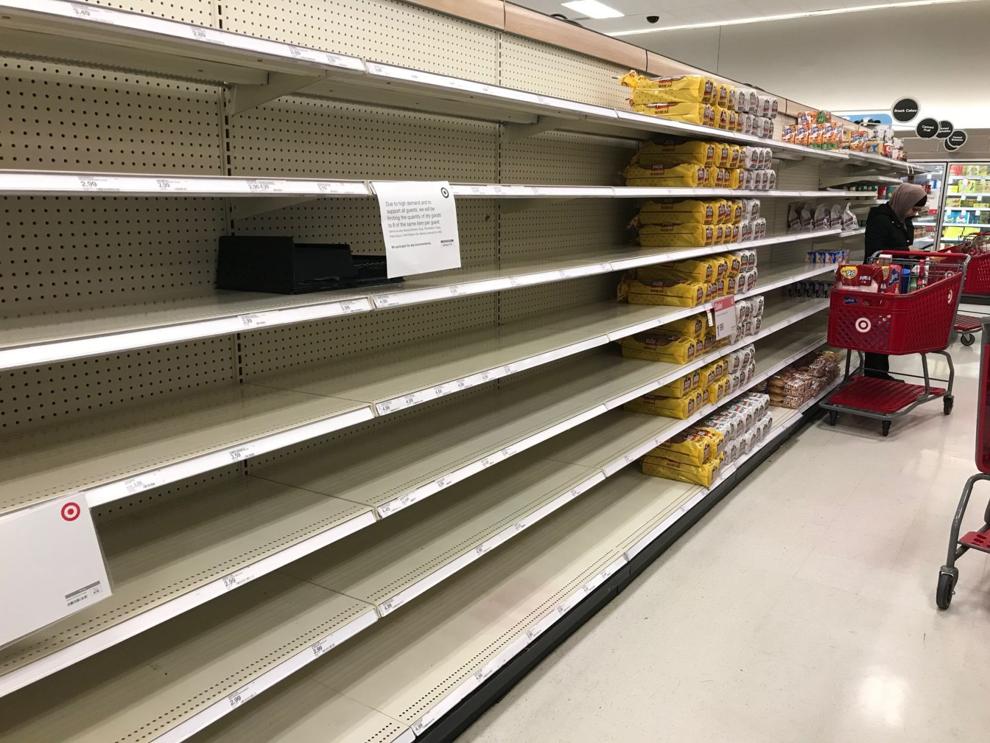 Stocking at Target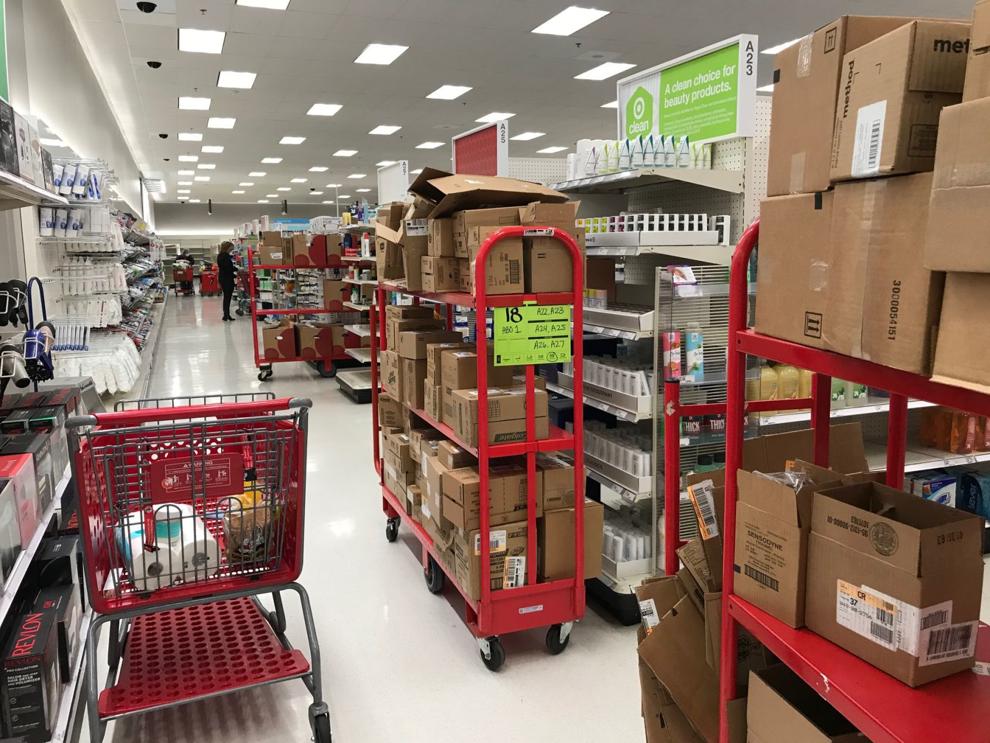 Target purchase limit signs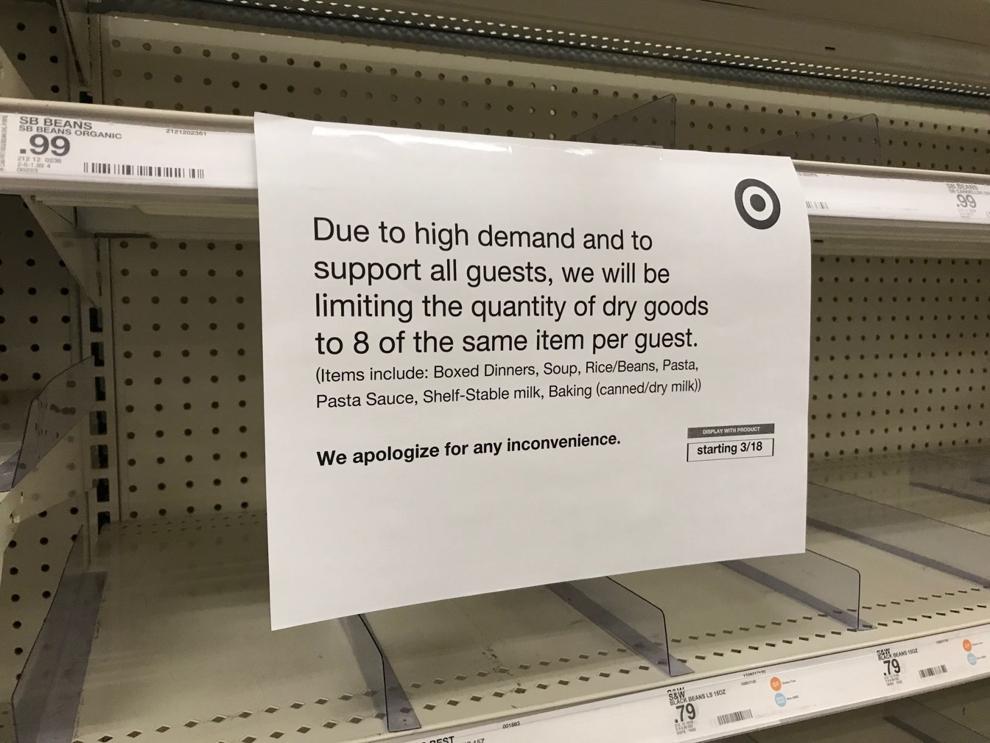 Raley's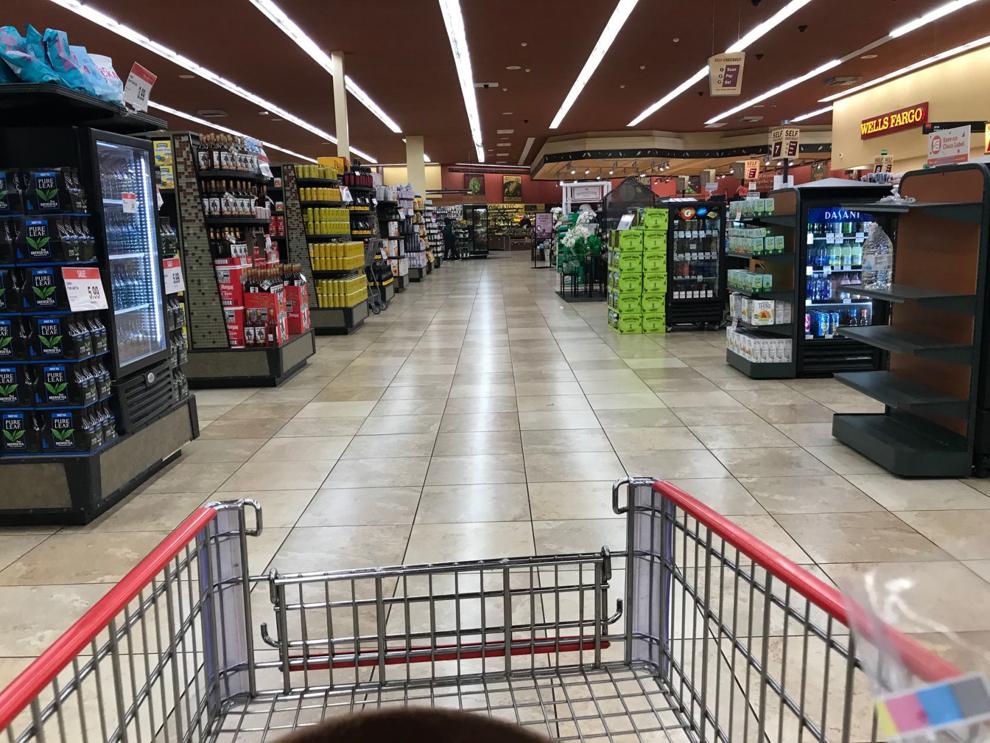 Milk at Raley's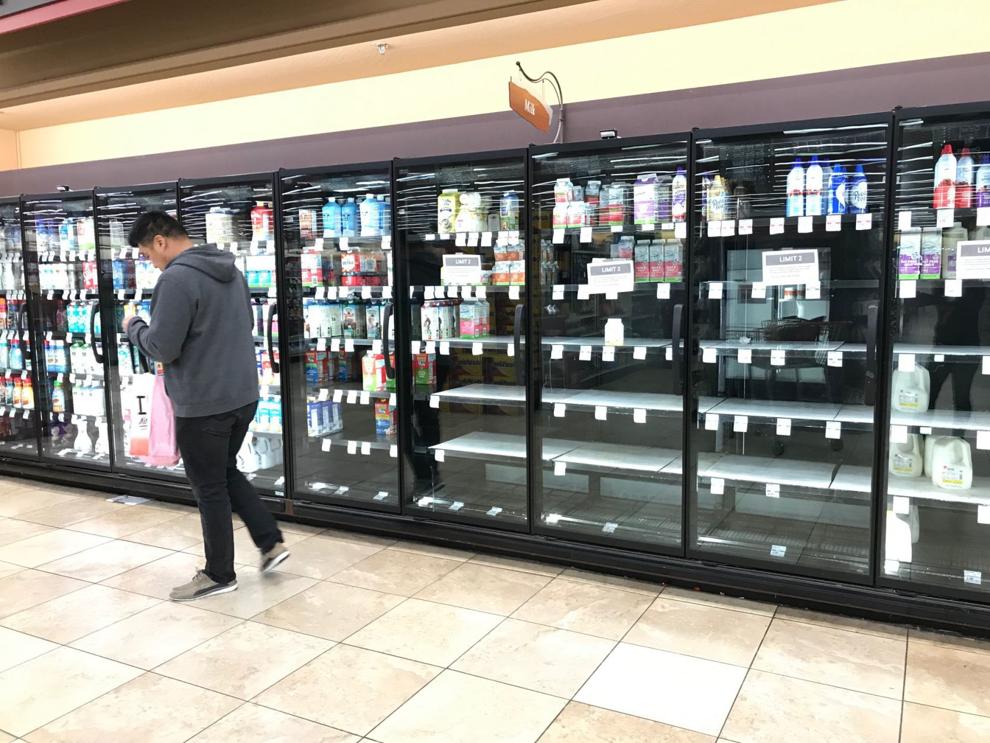 Umpqua bank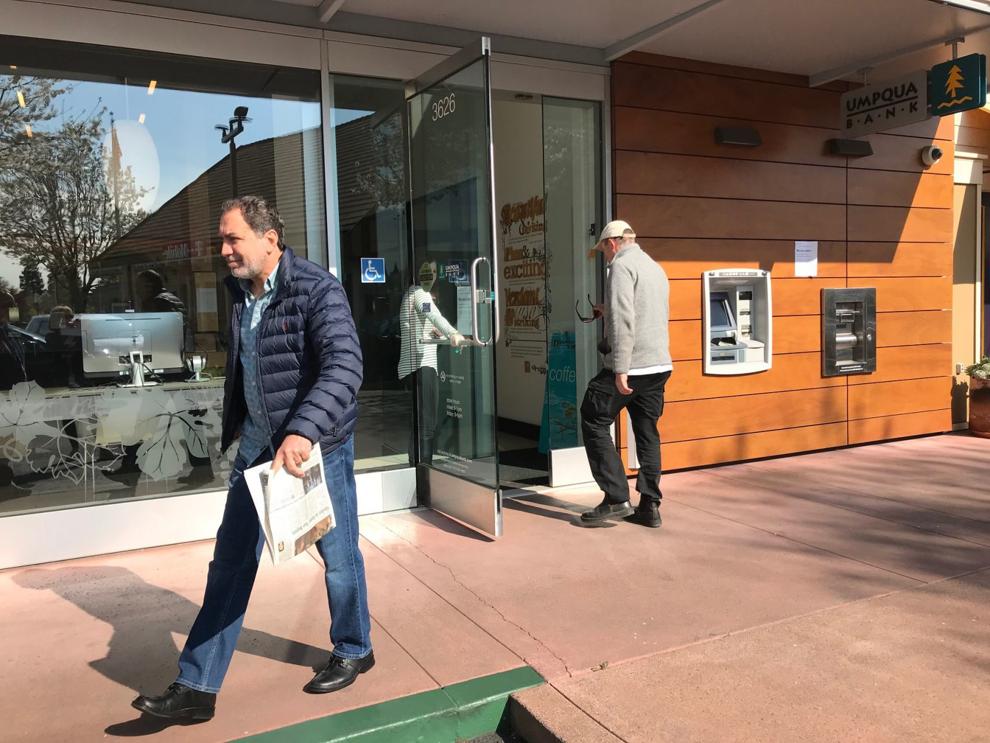 Chico's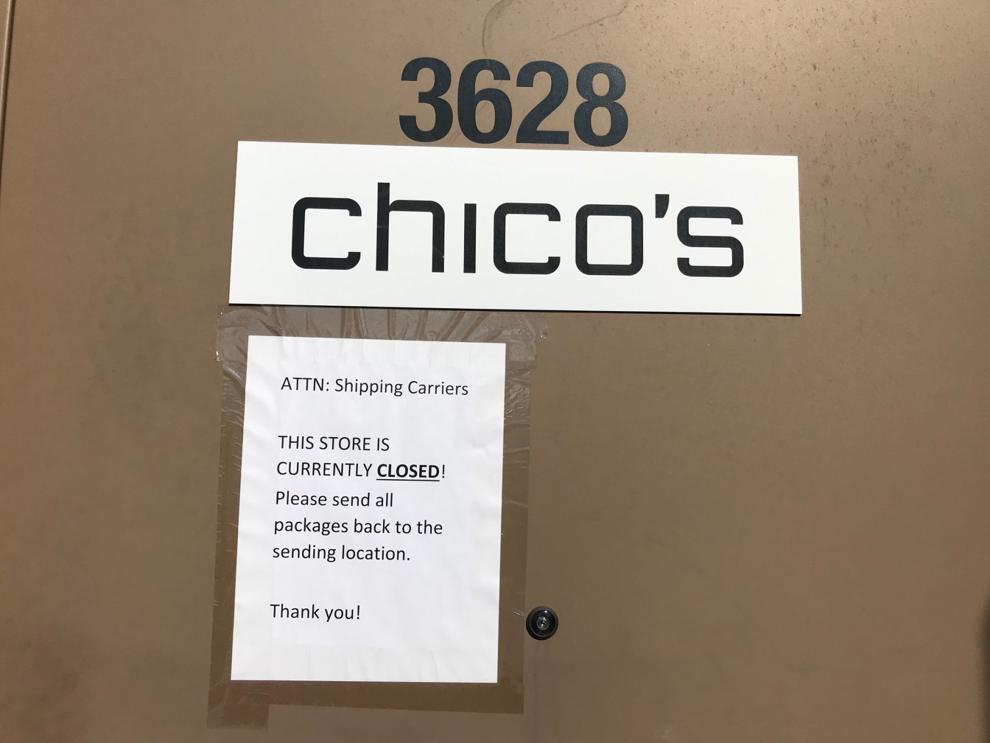 Target toilet paper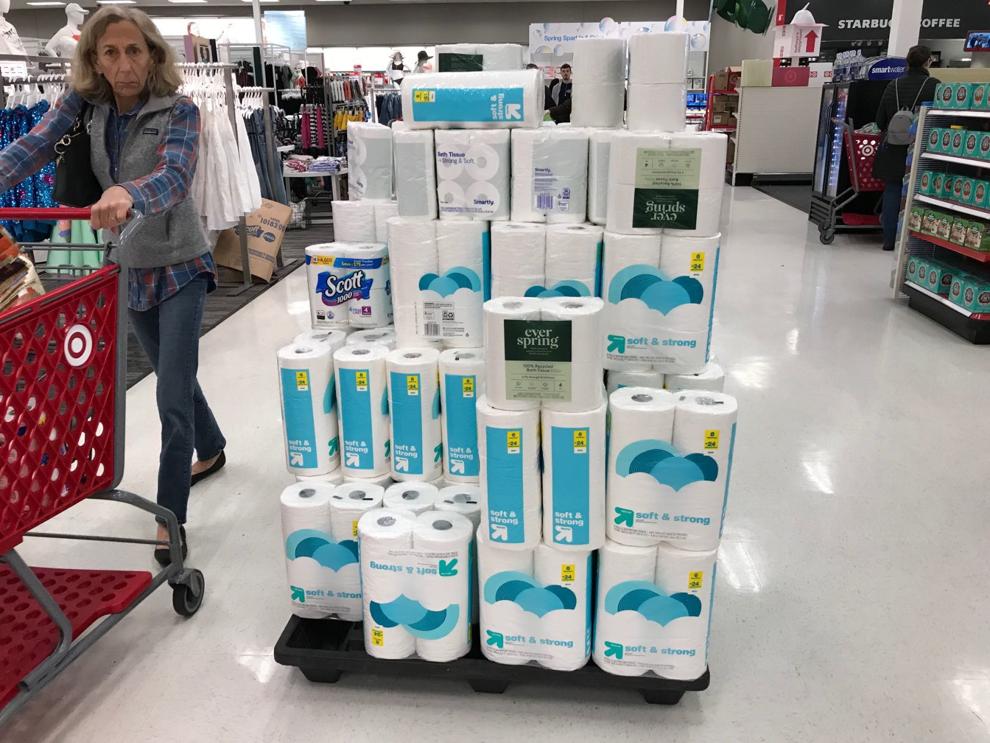 Trader Joe's shoppers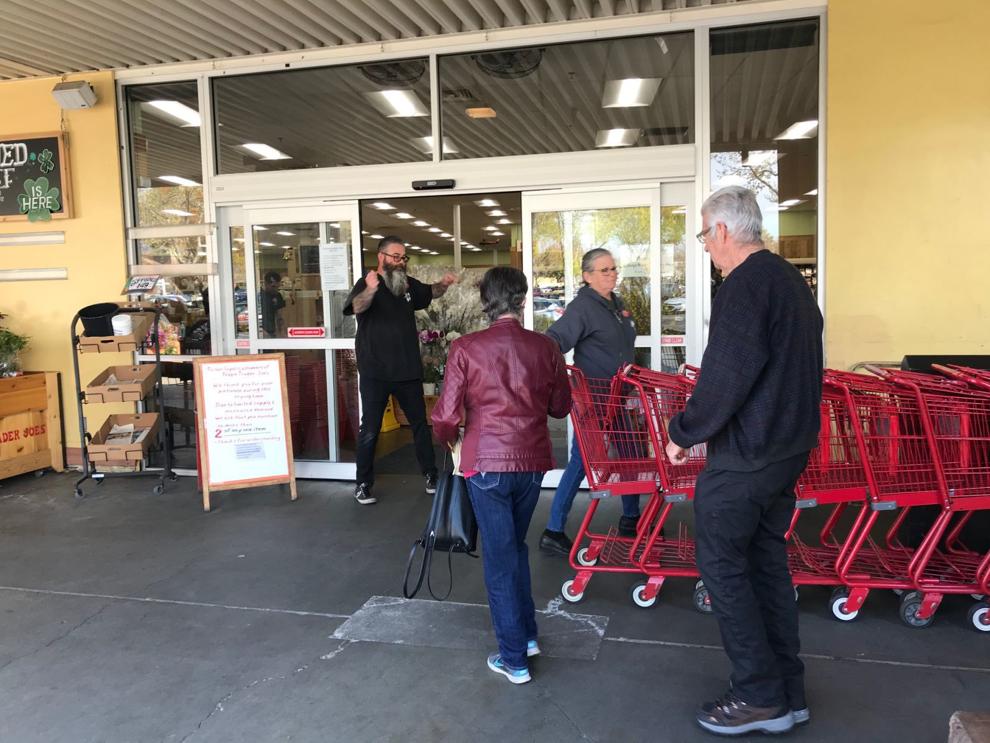 Bel Aire shoppers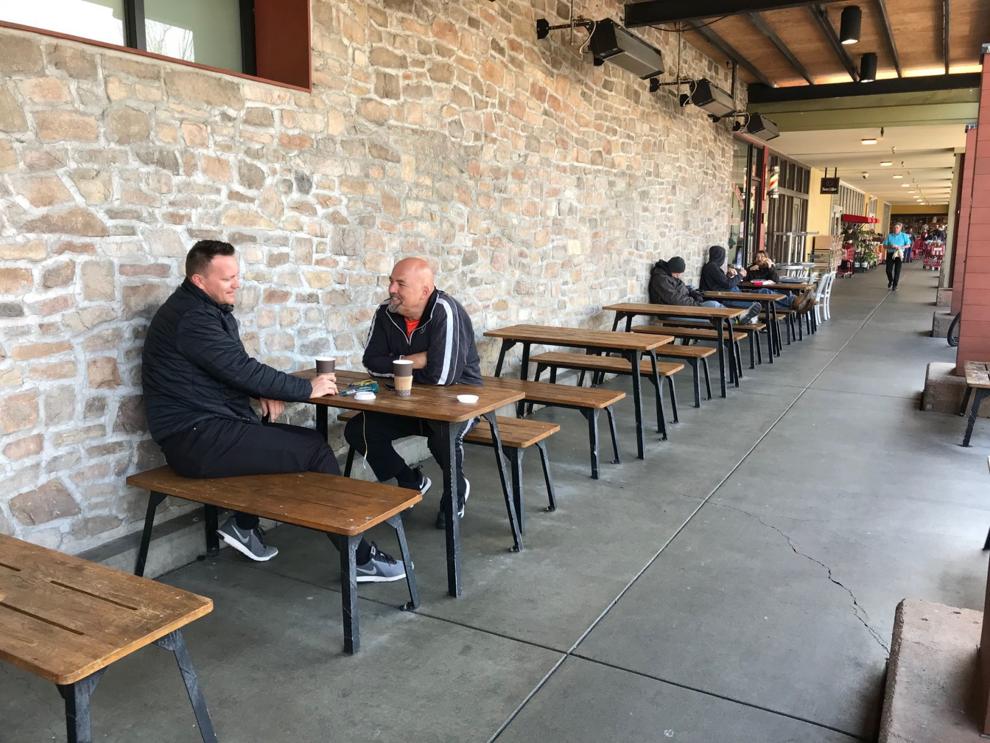 South Napa Target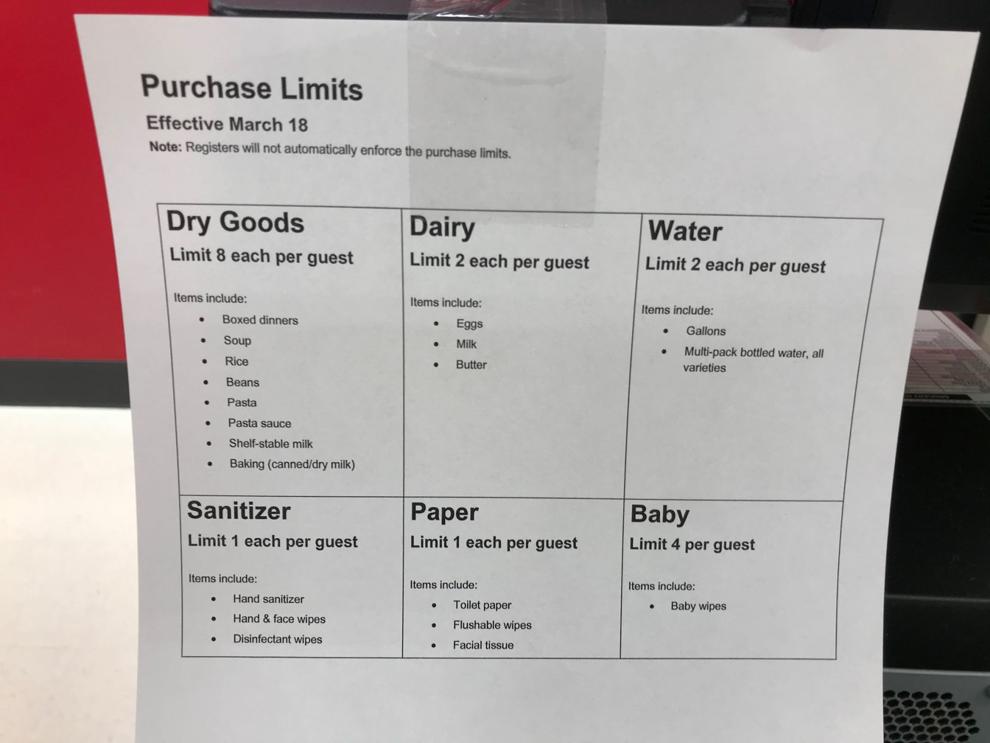 Raley's bread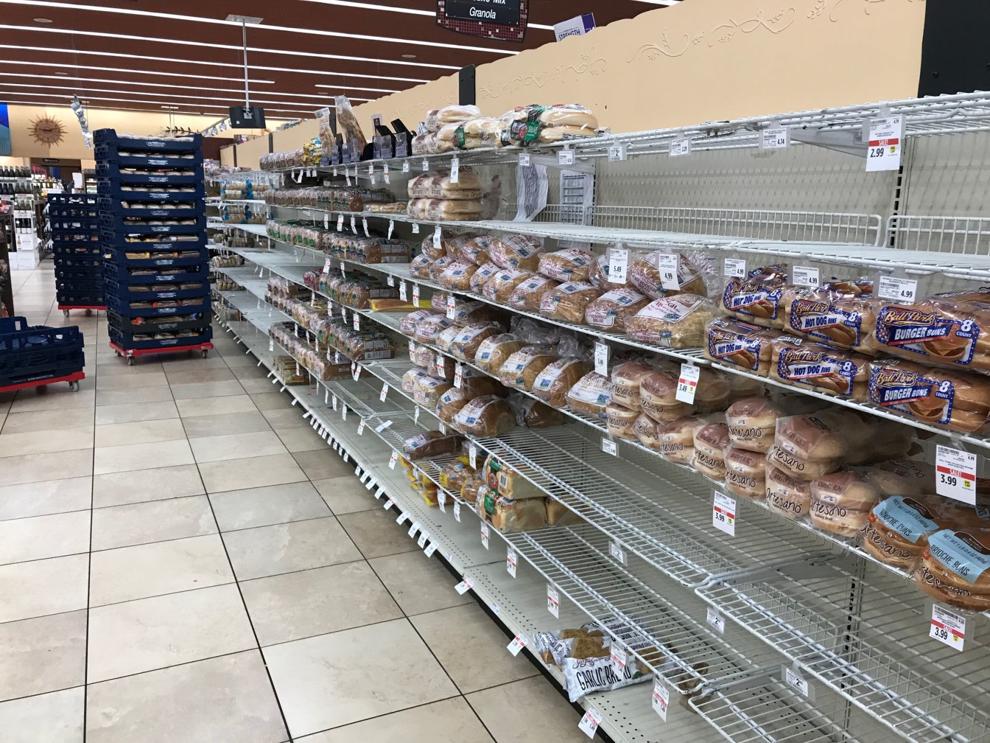 Office Depot
World Market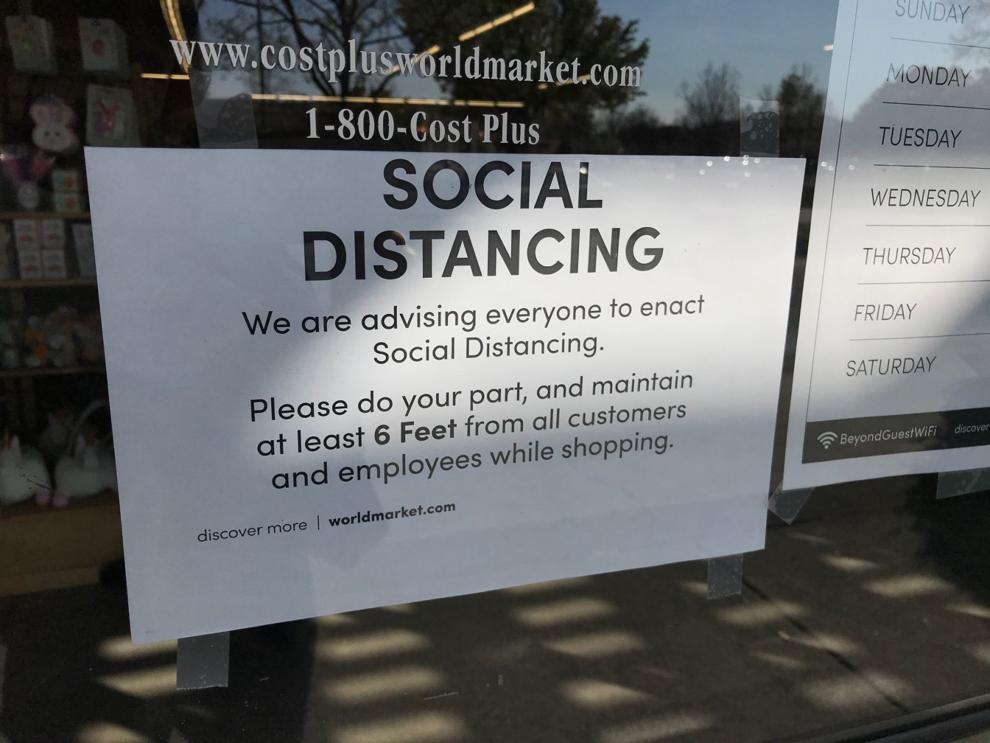 DaVita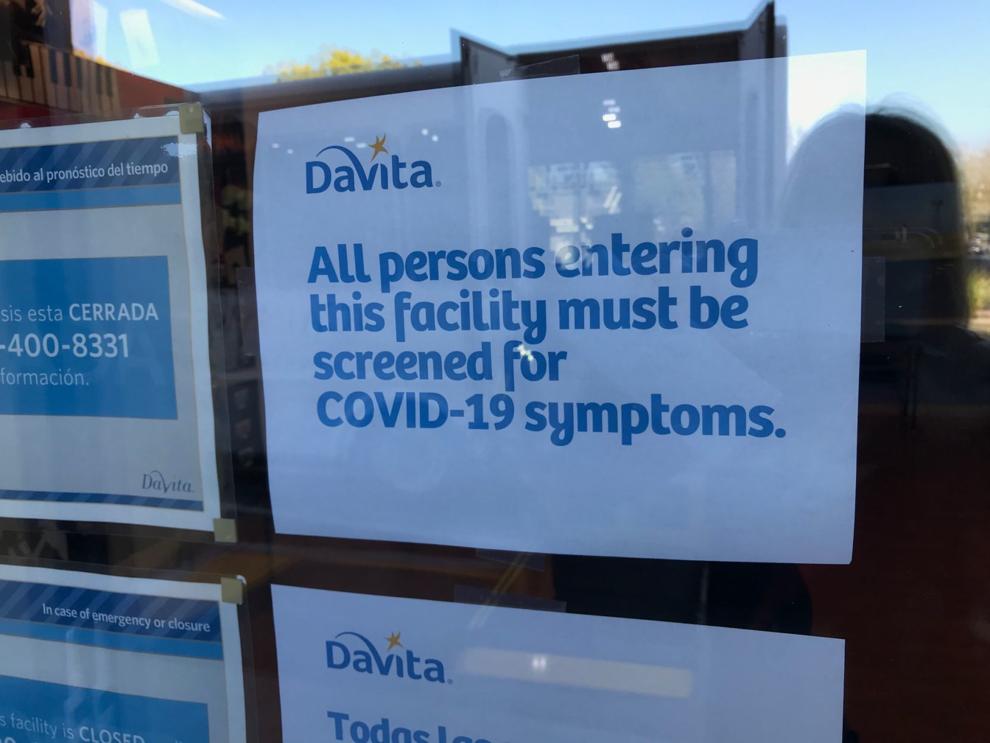 Pet Food Express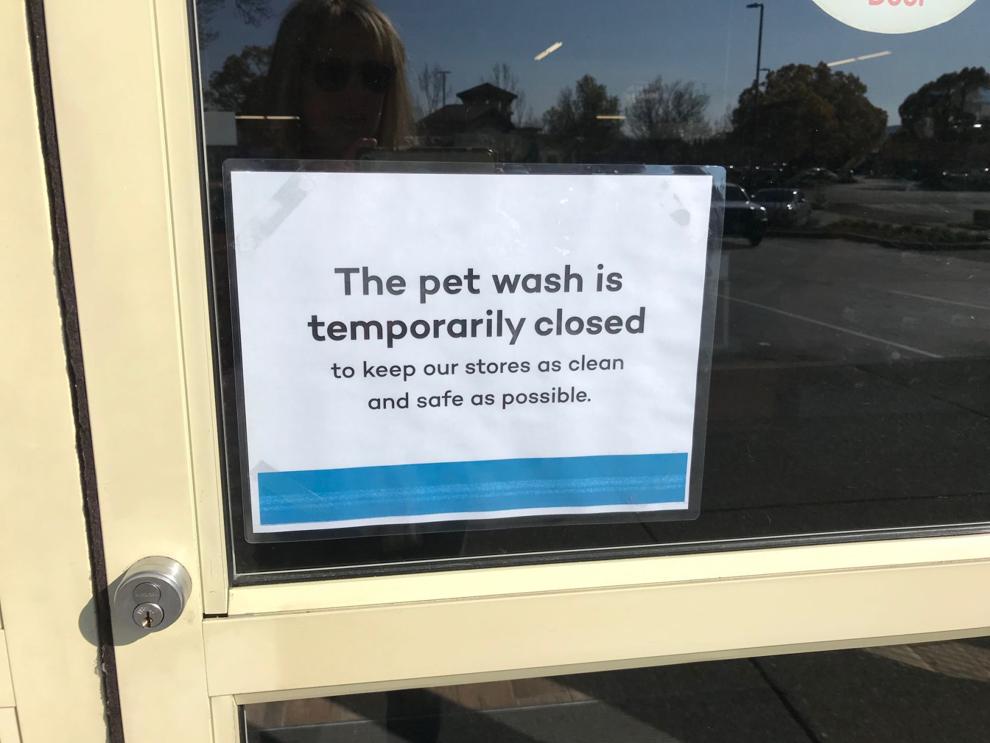 Napa Target shoppers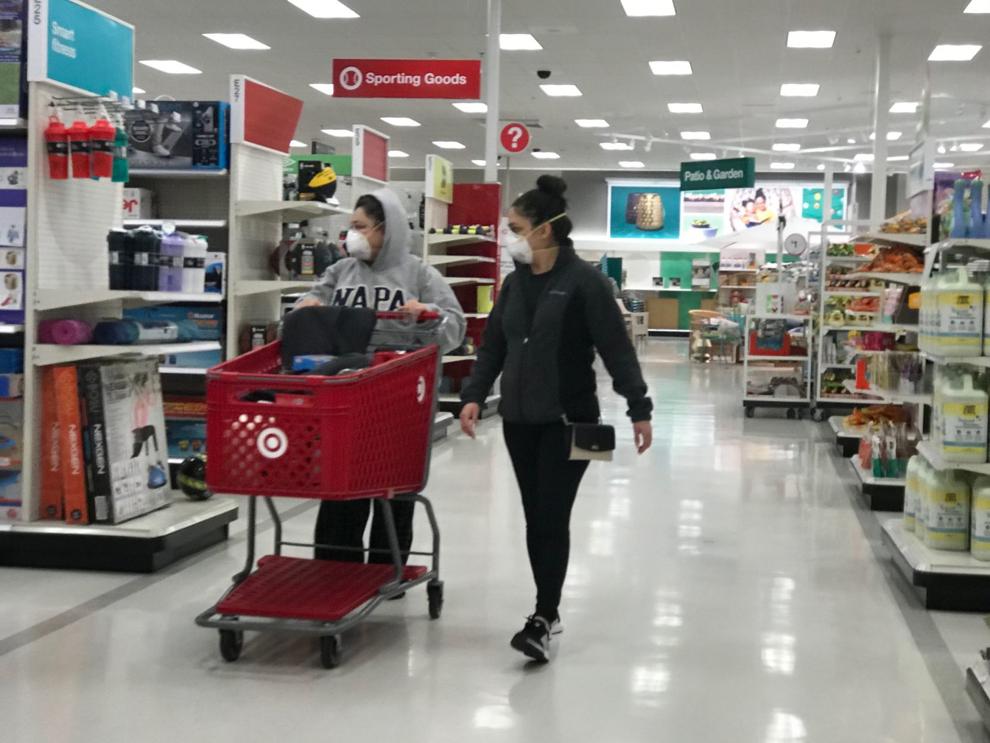 Trader Joe's line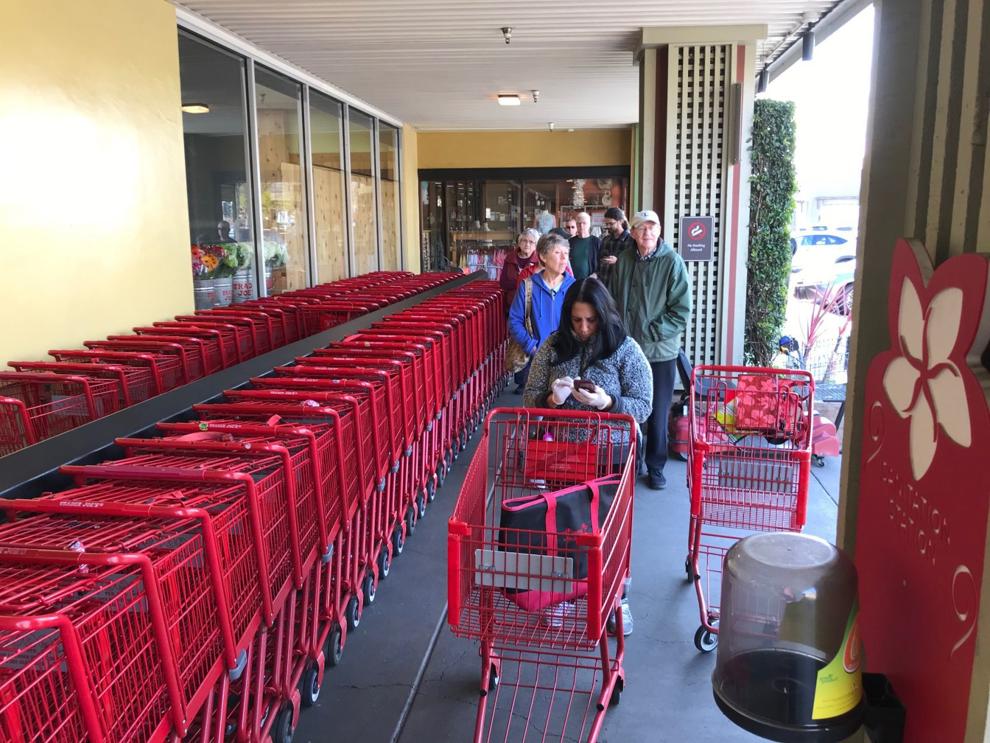 Bel Aire Plaza parking lot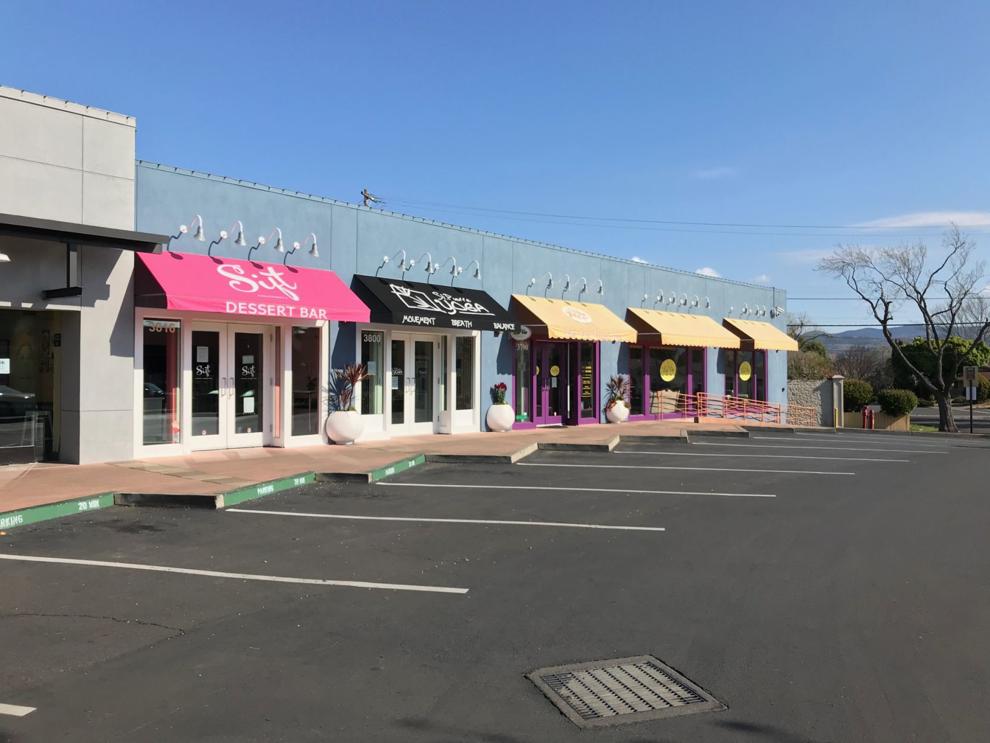 St. Helena Shelter in Place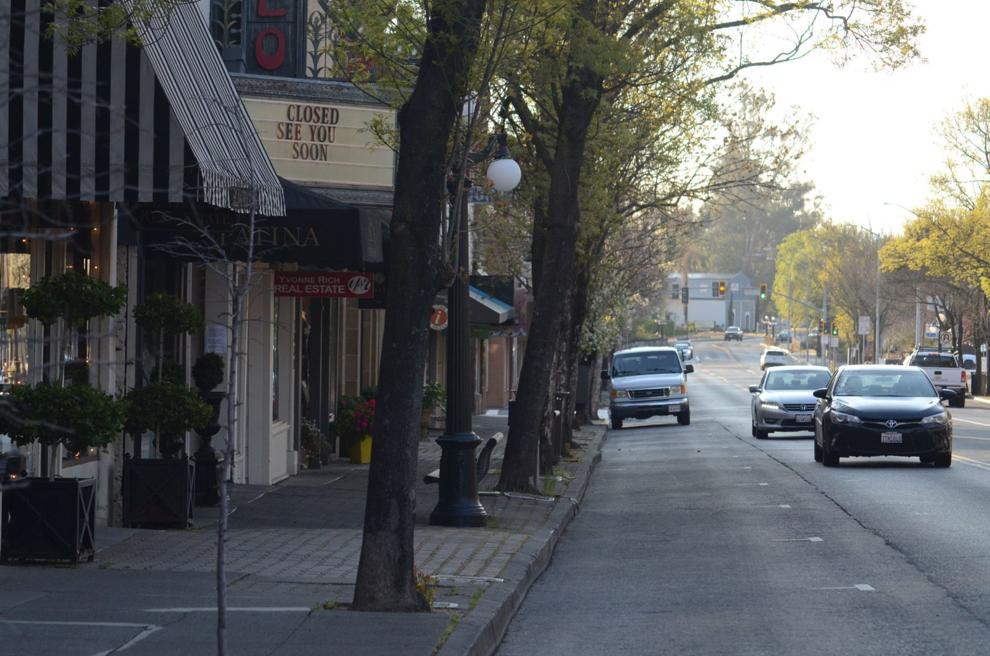 CalMart in Calistoga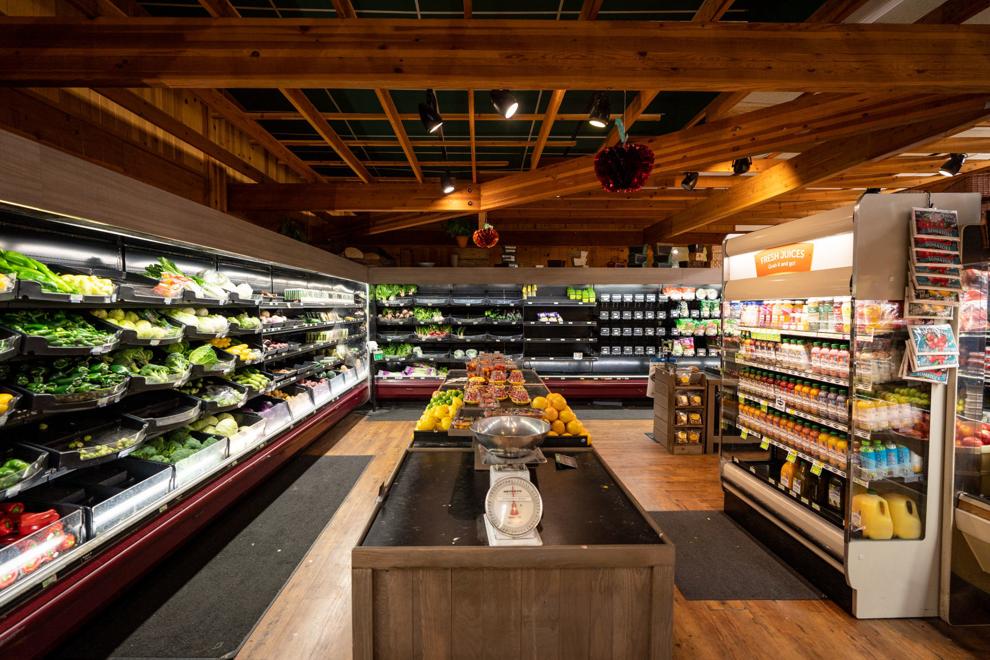 CalMart in Calistoga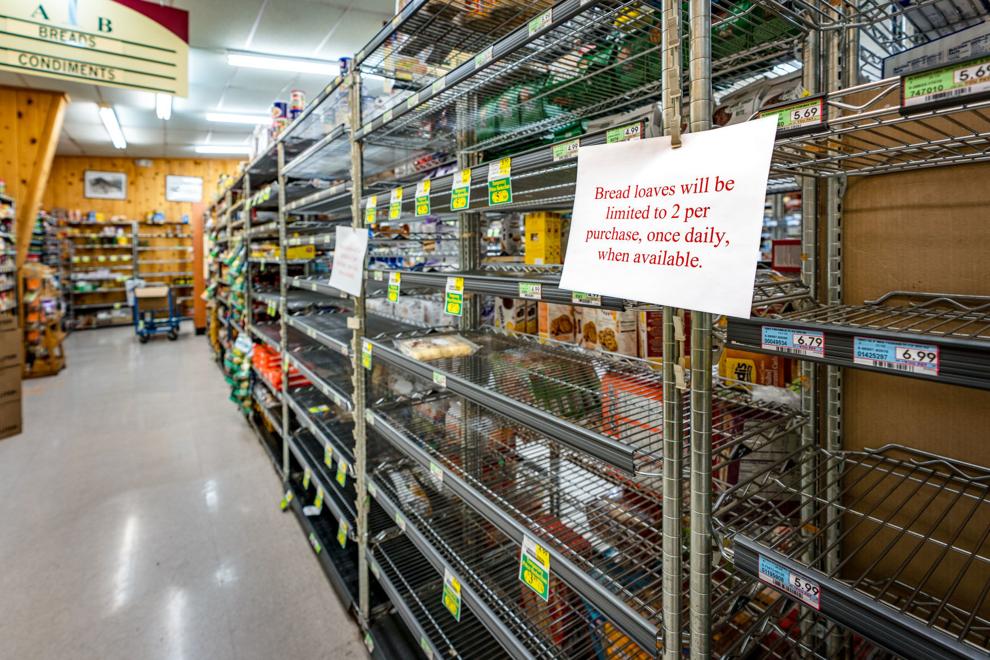 CalMart in Calistoga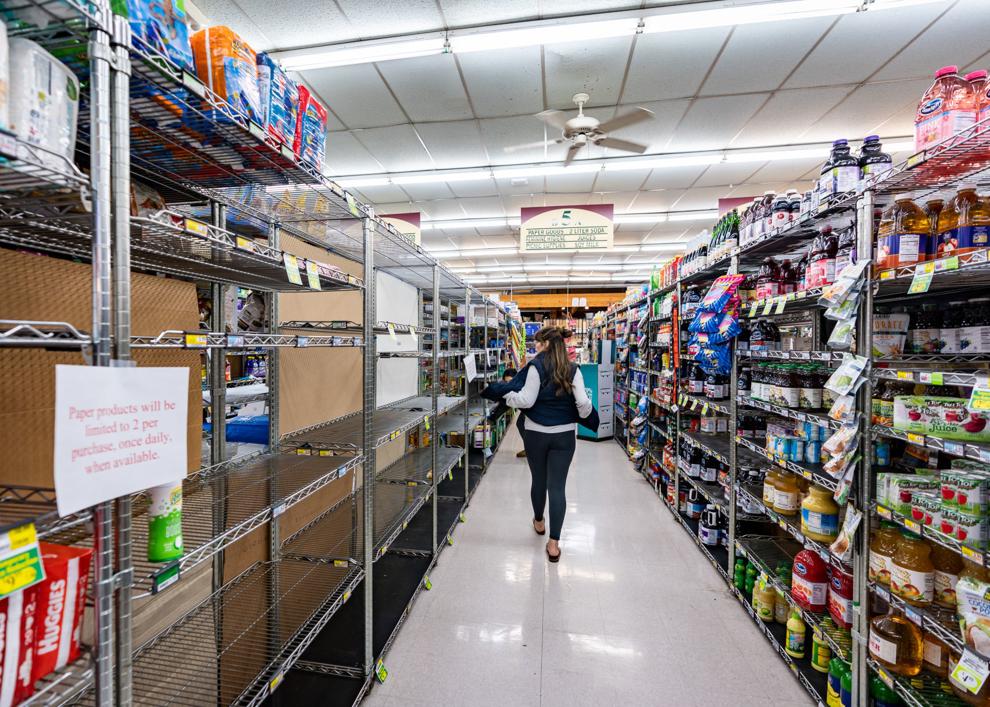 Whole Foods Napa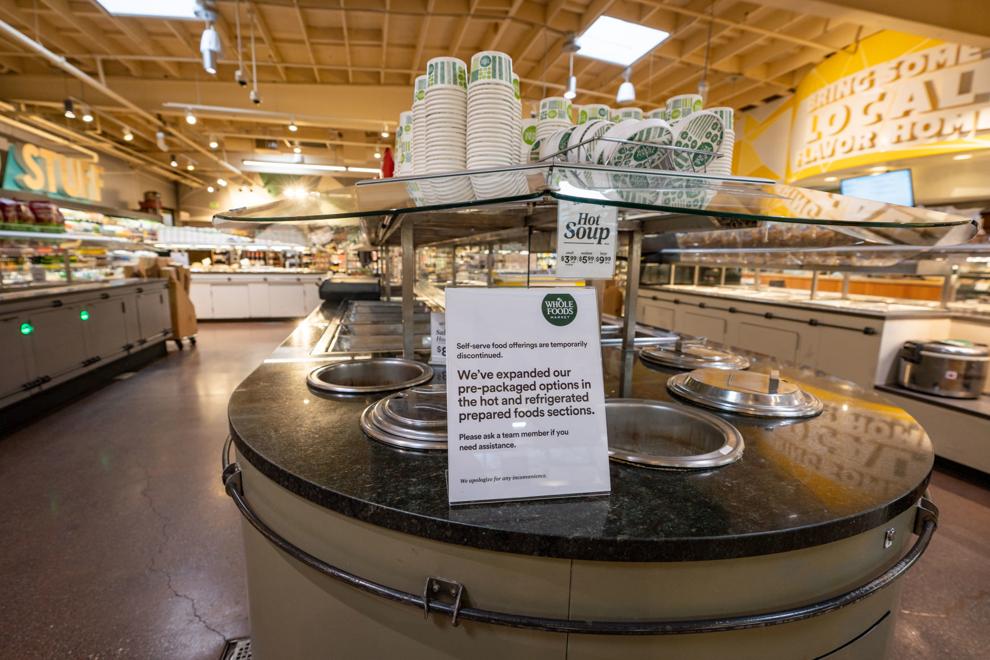 The Charter Oak Restaurant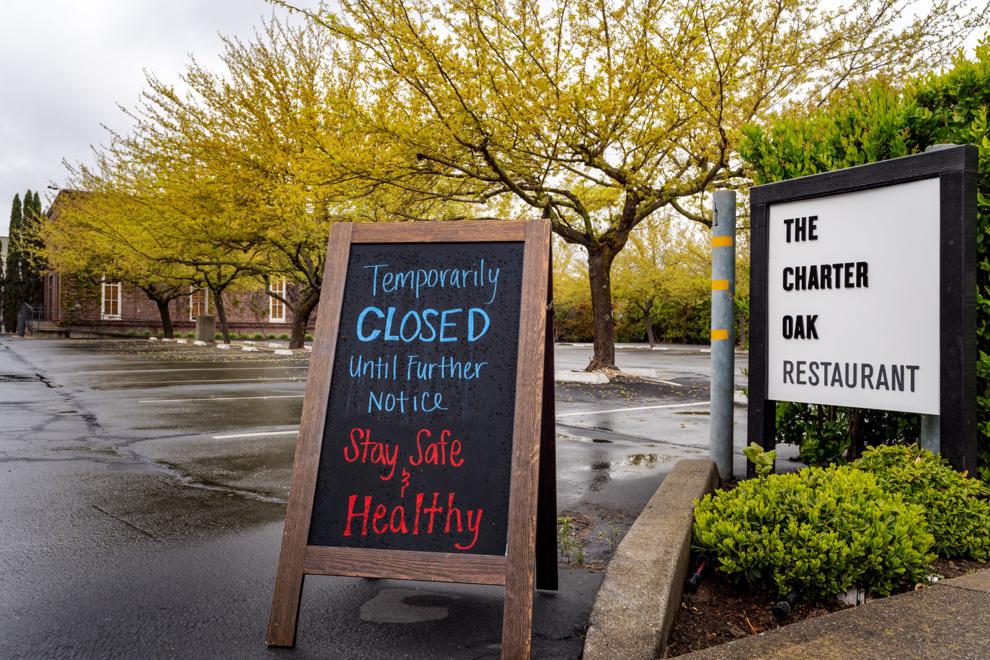 Contimo Provisions
Outside Oxbow Public Market
Inside the Oxbow Public Market on Wed. March 18.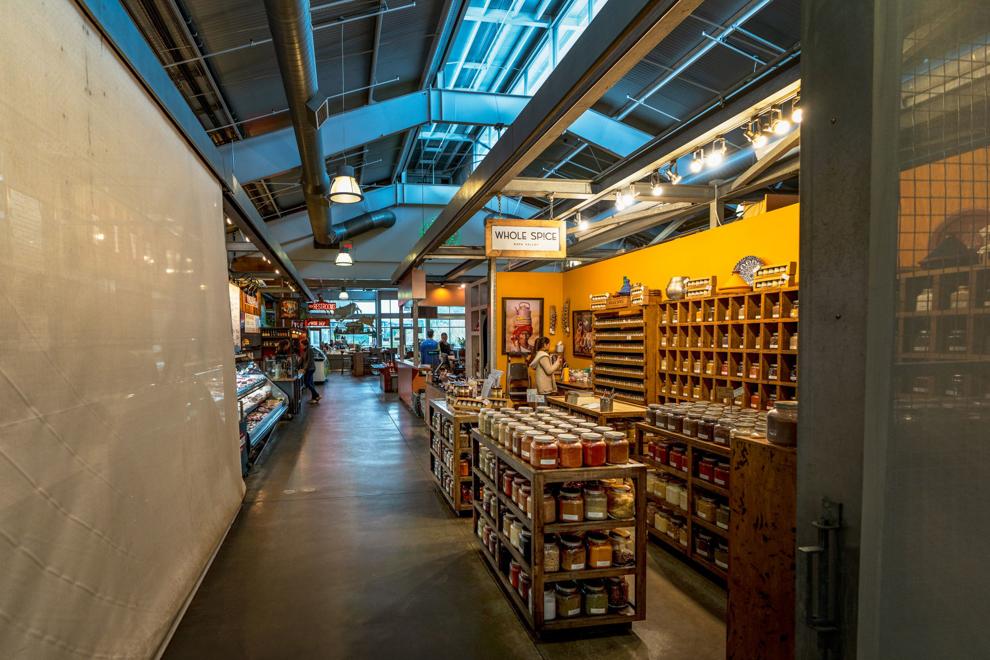 Inside the Oxbow Public Market on Wed. March 18.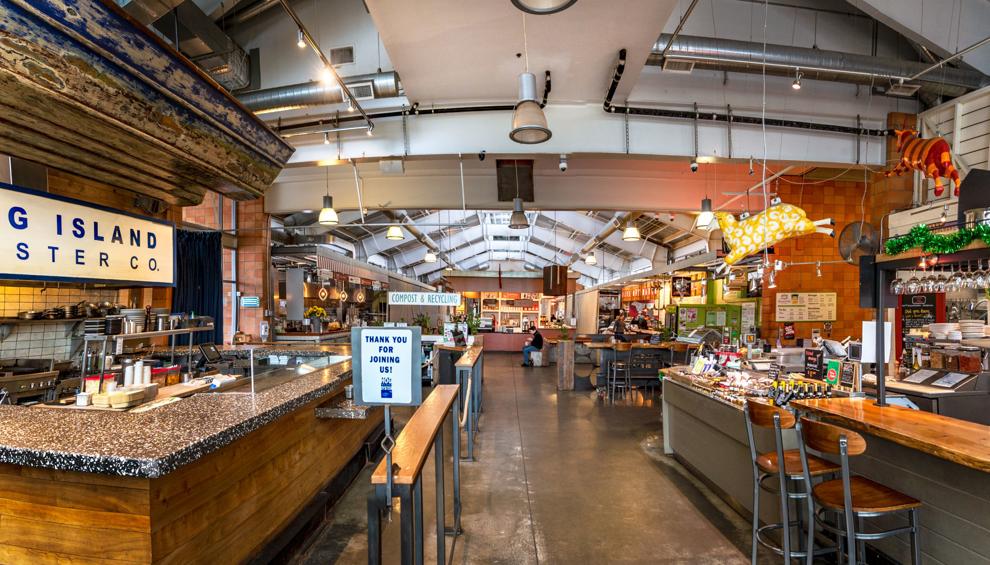 Napa General Store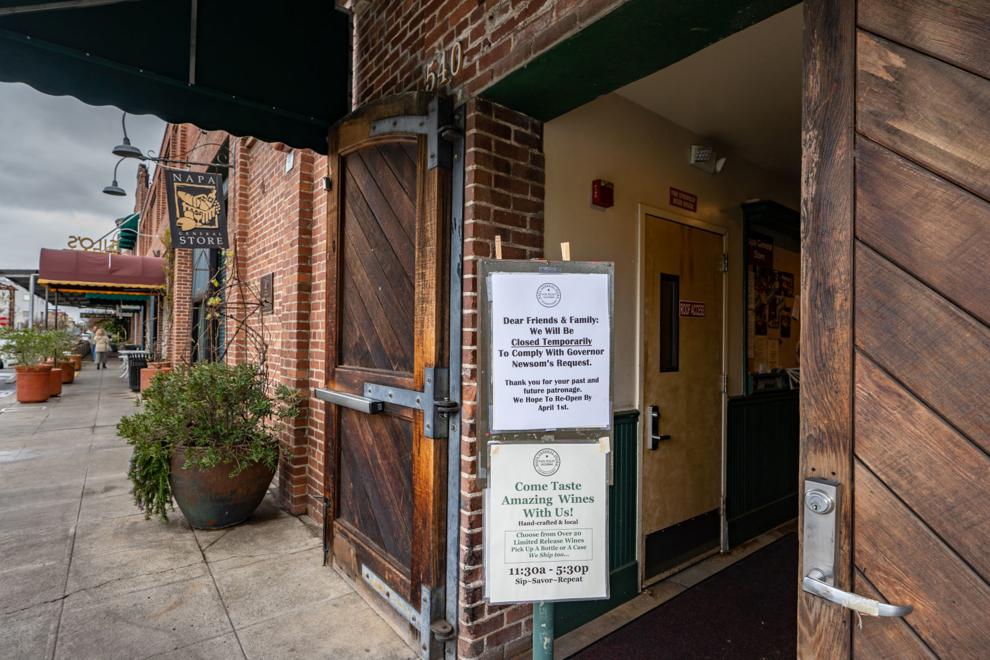 Angele Restaurant & Bar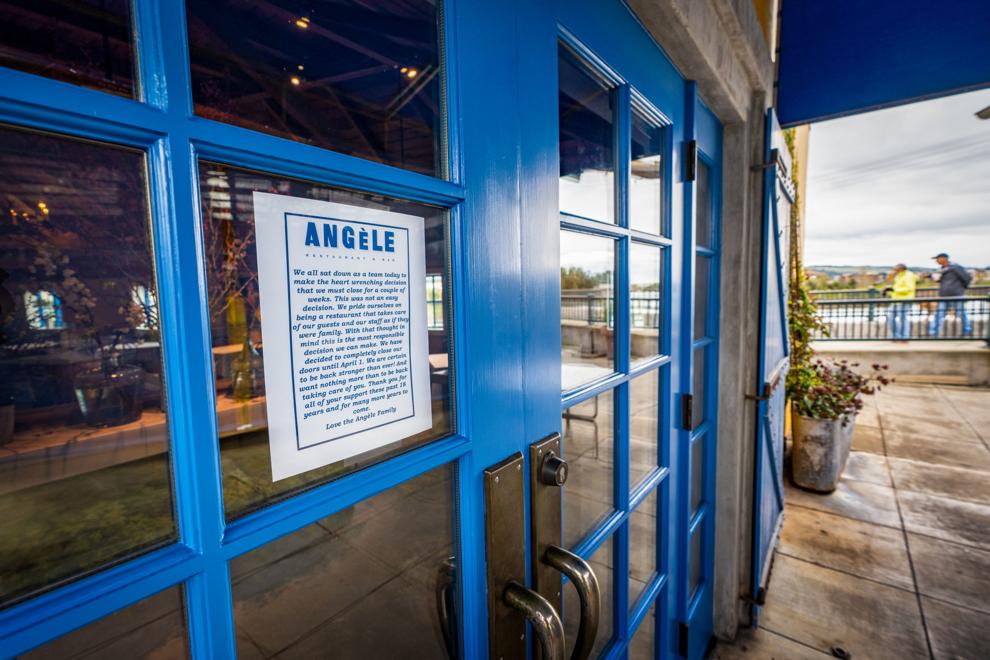 Lululemon
Oxbow Public Market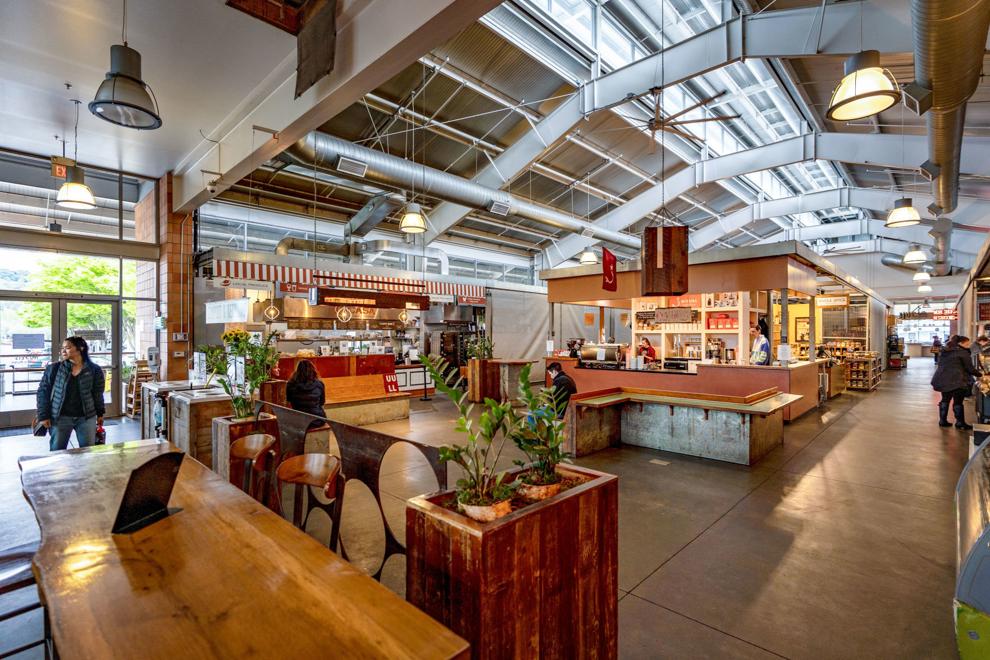 Peet's without customers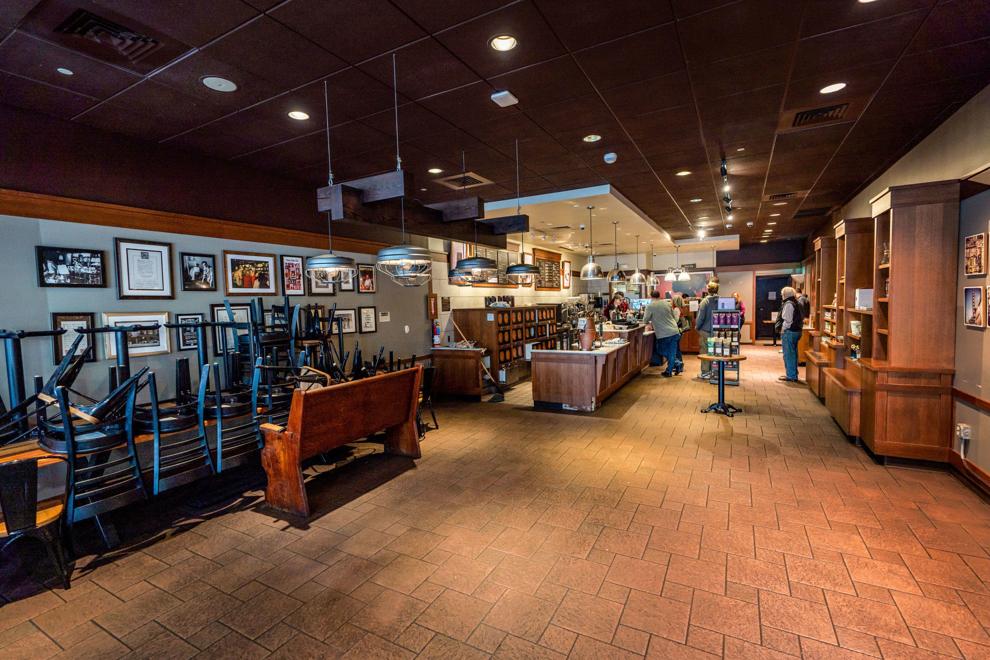 Archer Hotel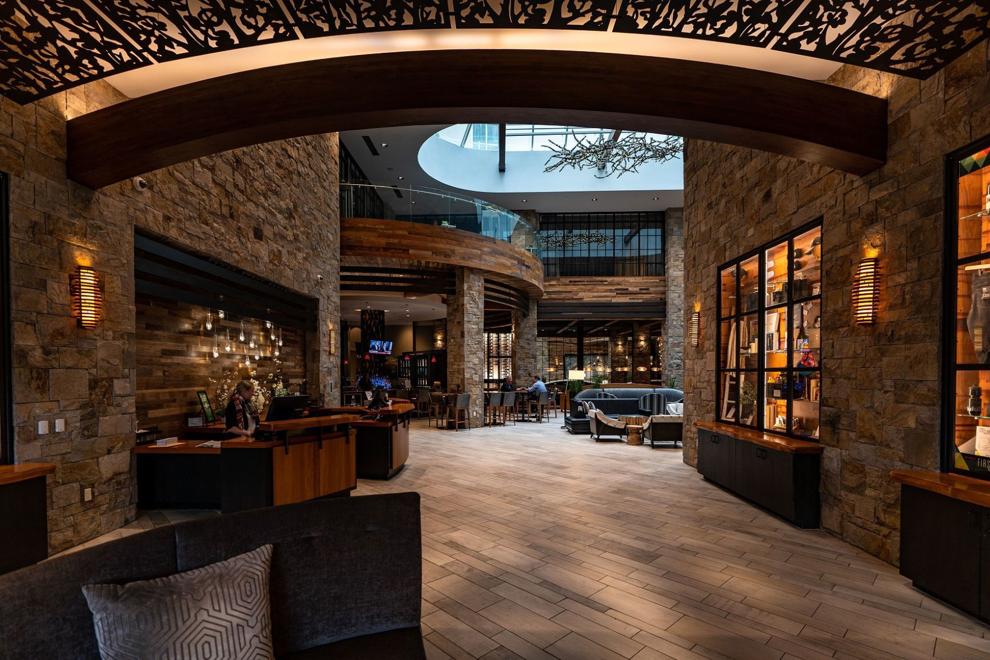 Napa Premium Outlets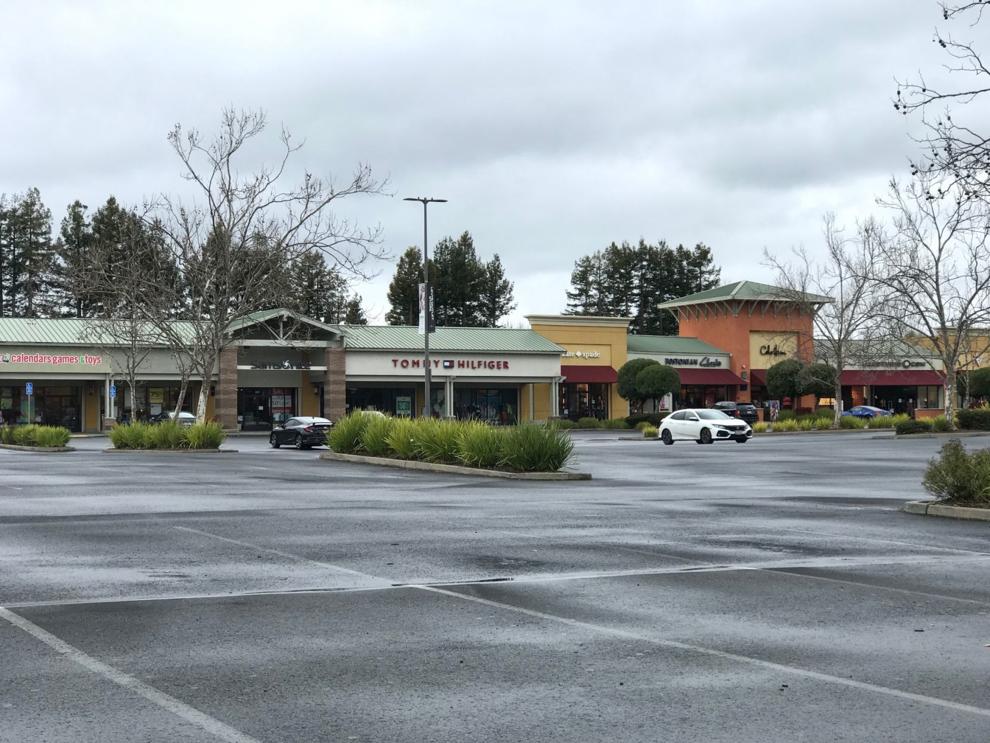 Calistoga school lunch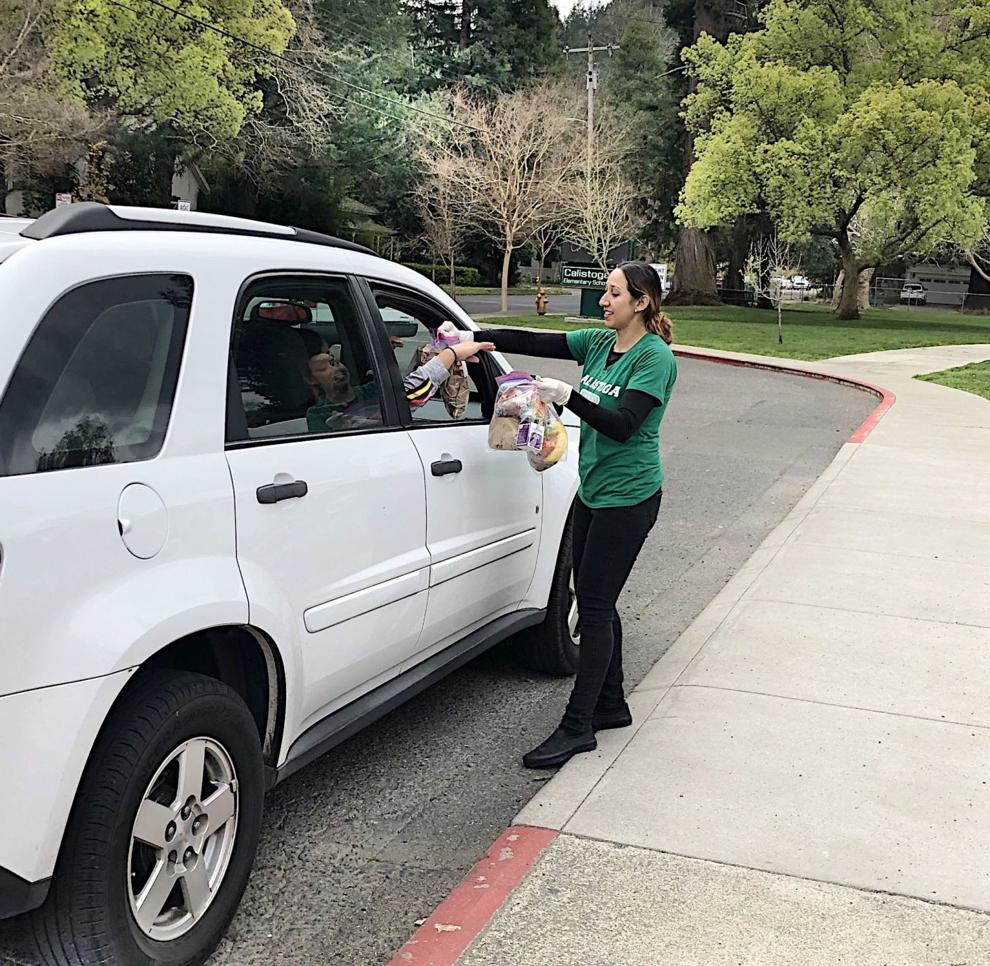 Calistoga school lunch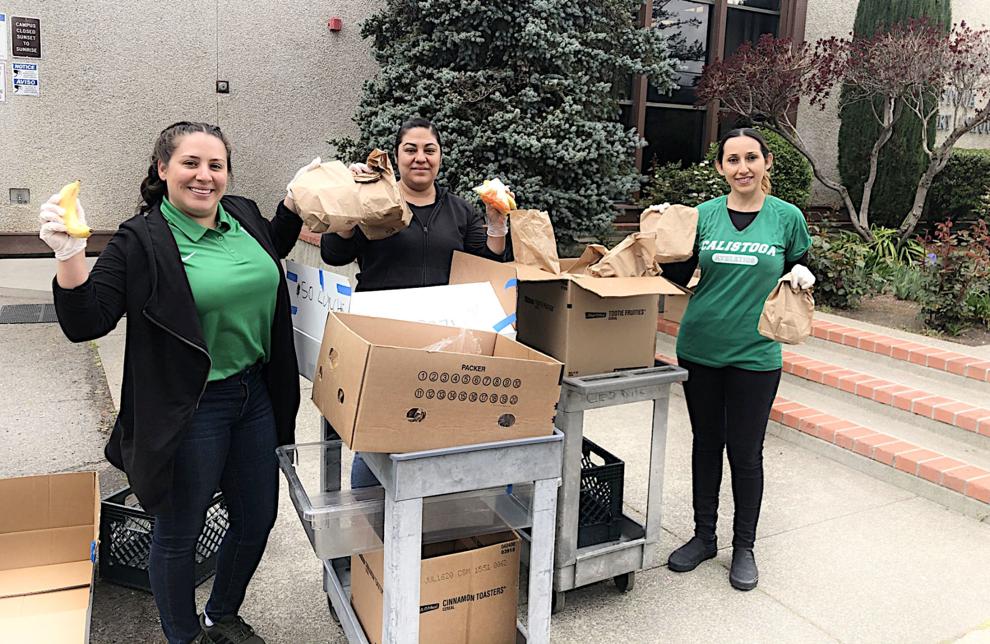 Front windows at Erosion Wine Co.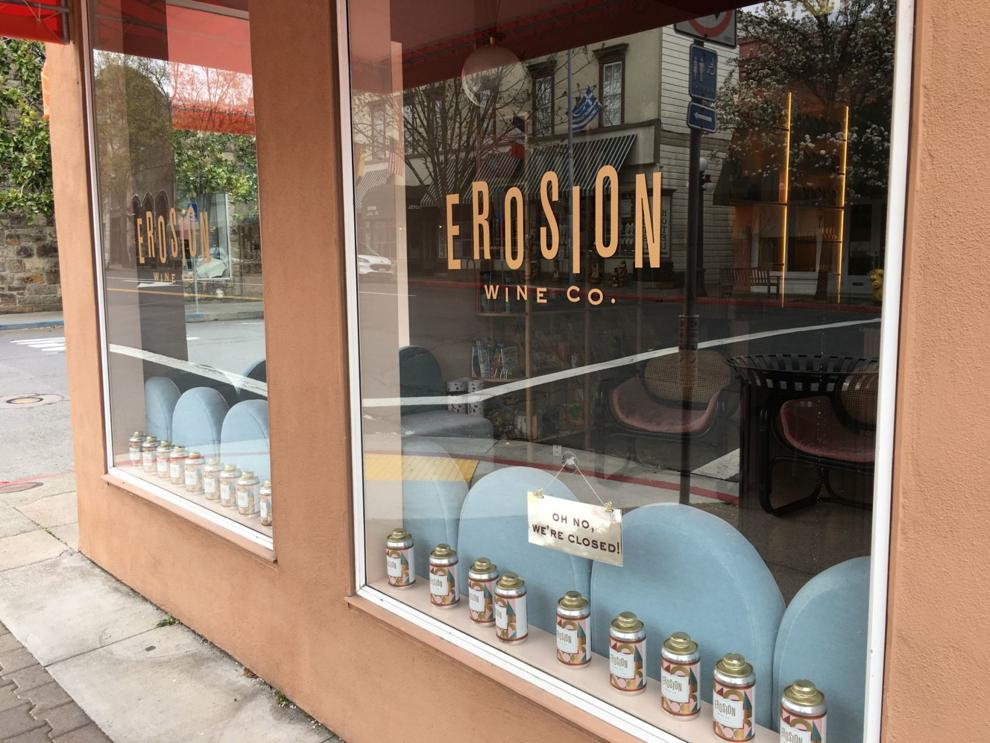 Sign at Erosion Wine Co. Tap Room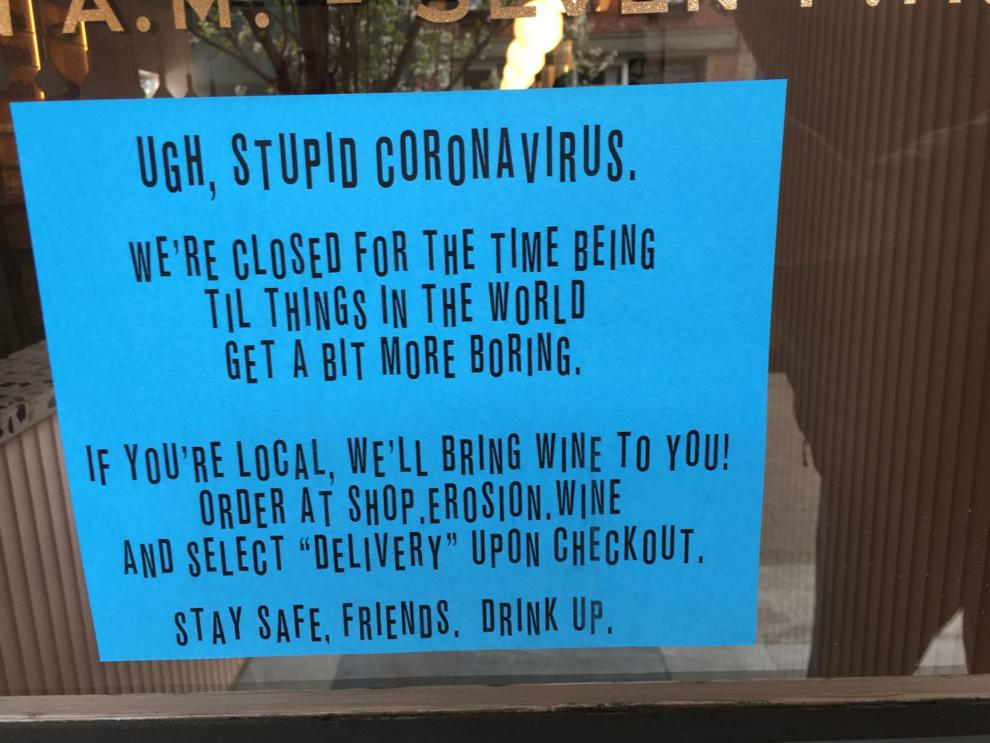 The Table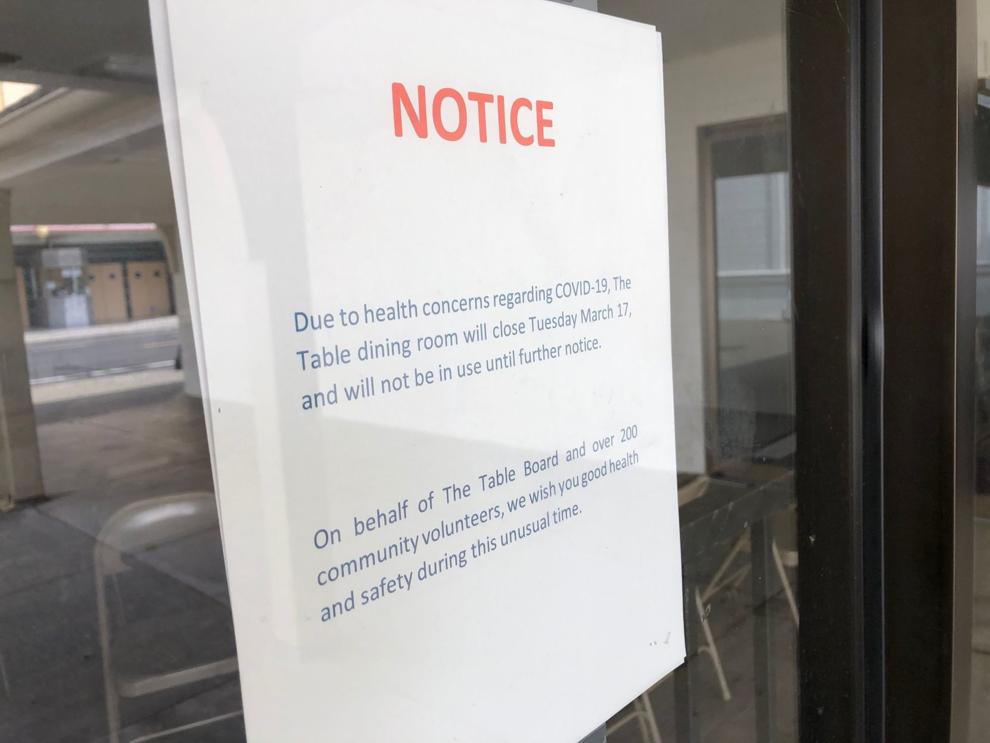 Lincoln Avenue Brewery
School offers free meals for kids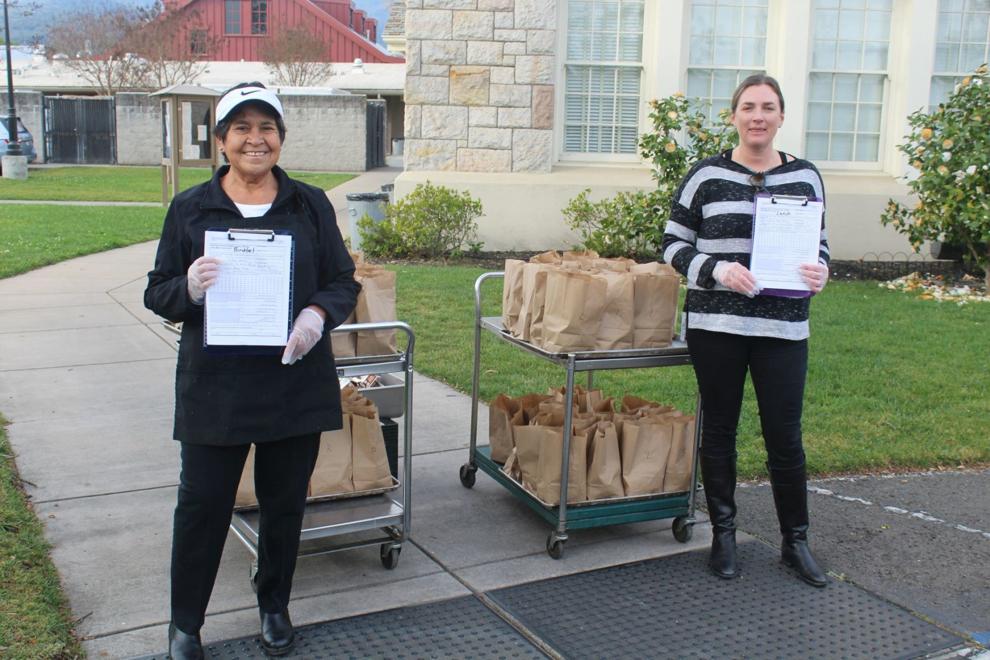 Cal Mart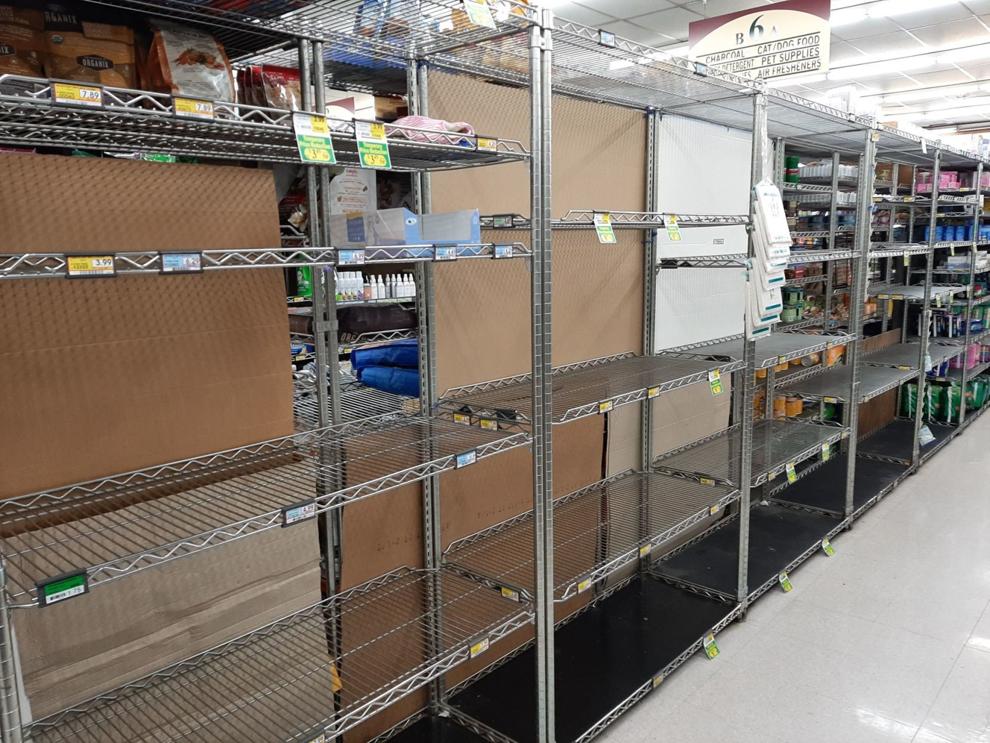 Huge Bear Wines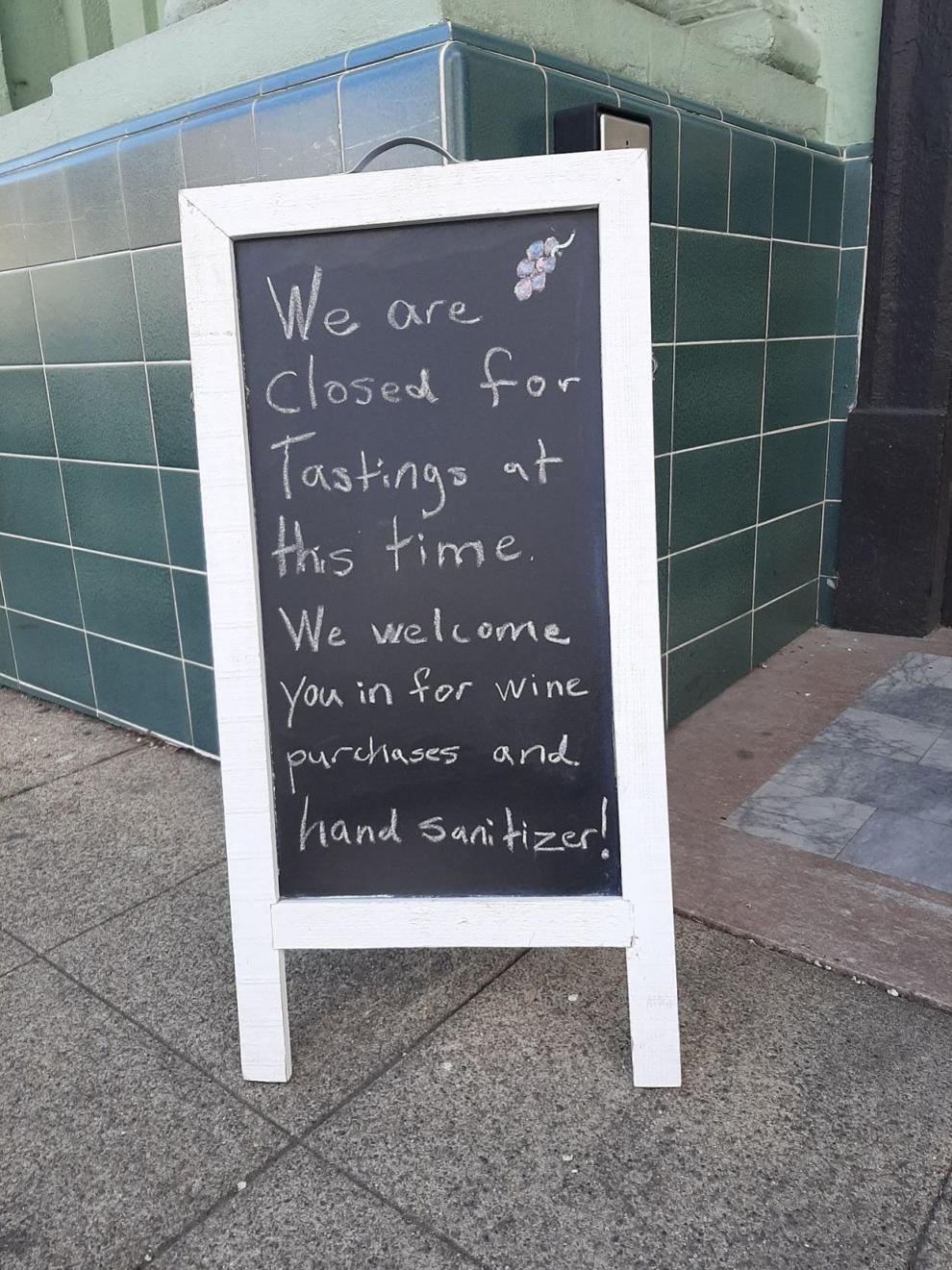 La Morenita lunch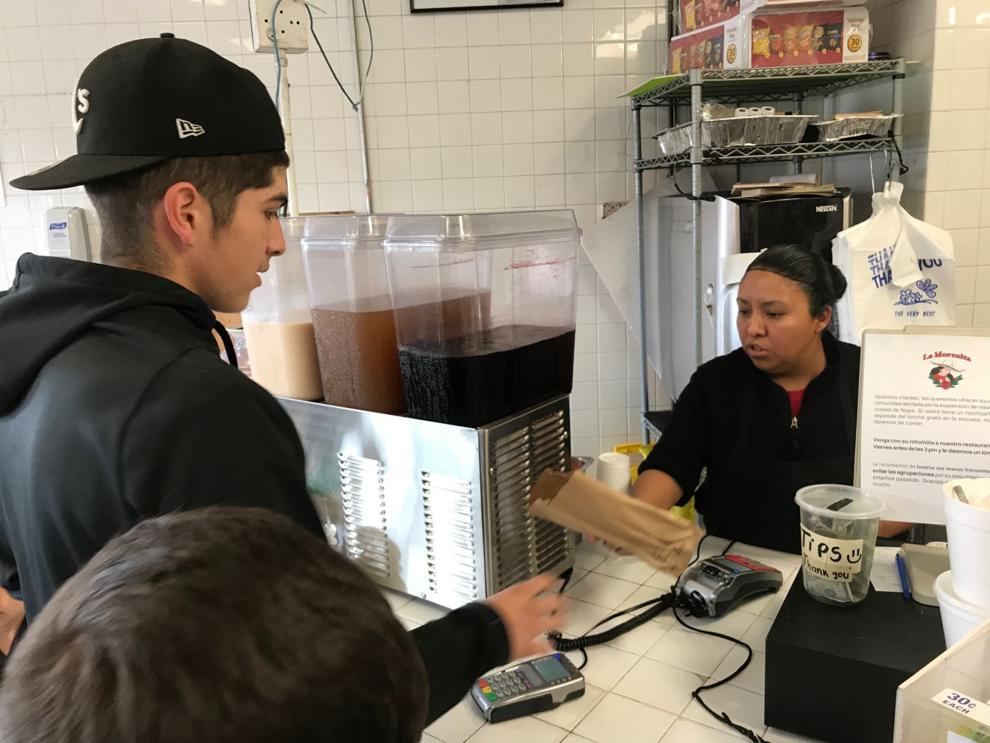 Coronavirus precautions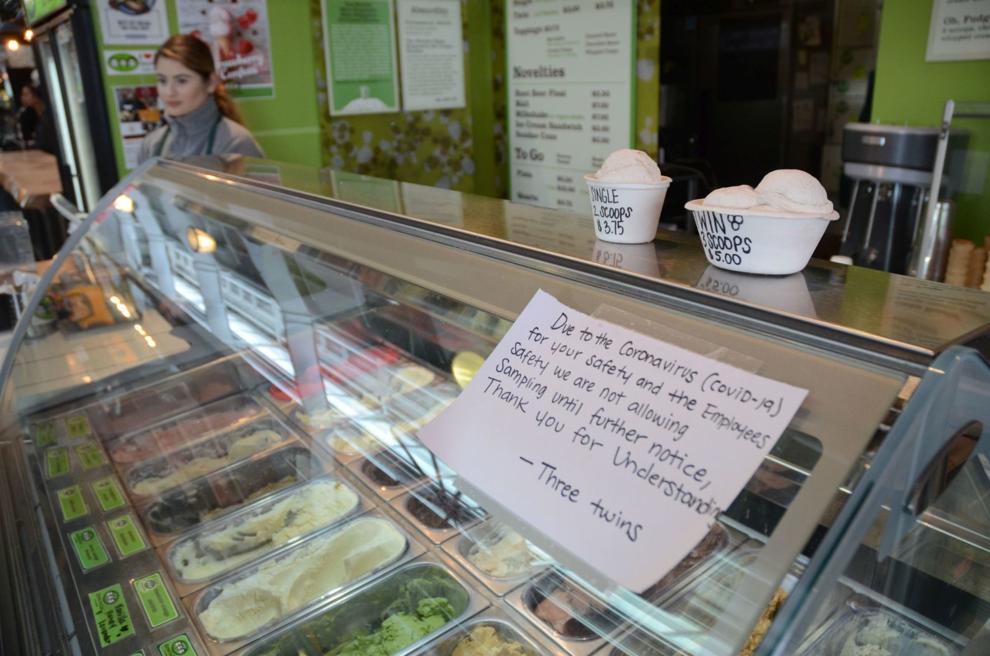 Coronavirus precautions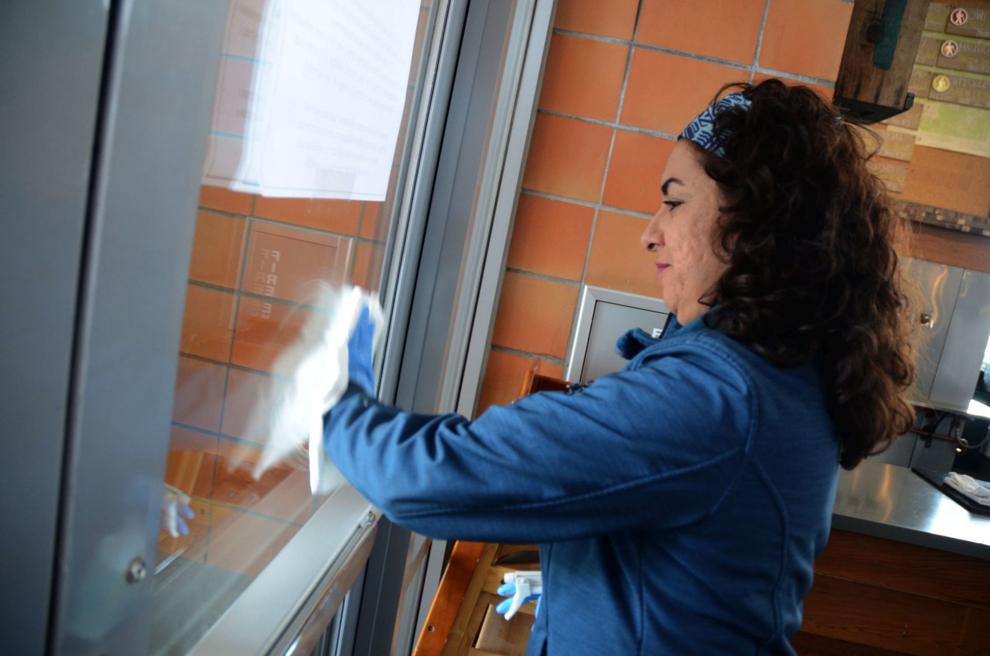 Coronavirus precautions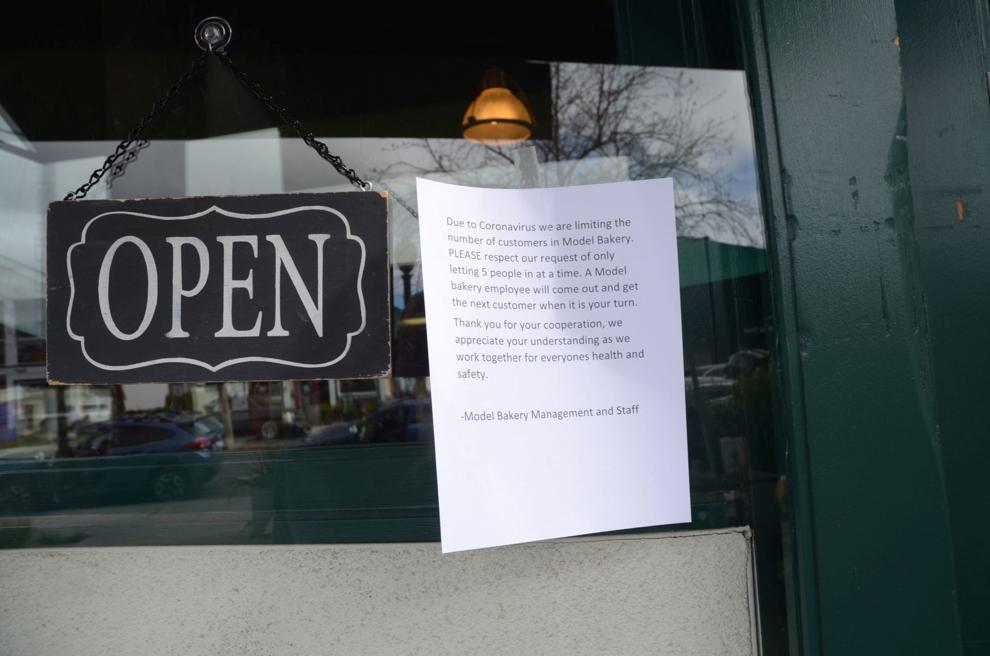 Coronavirus Precautions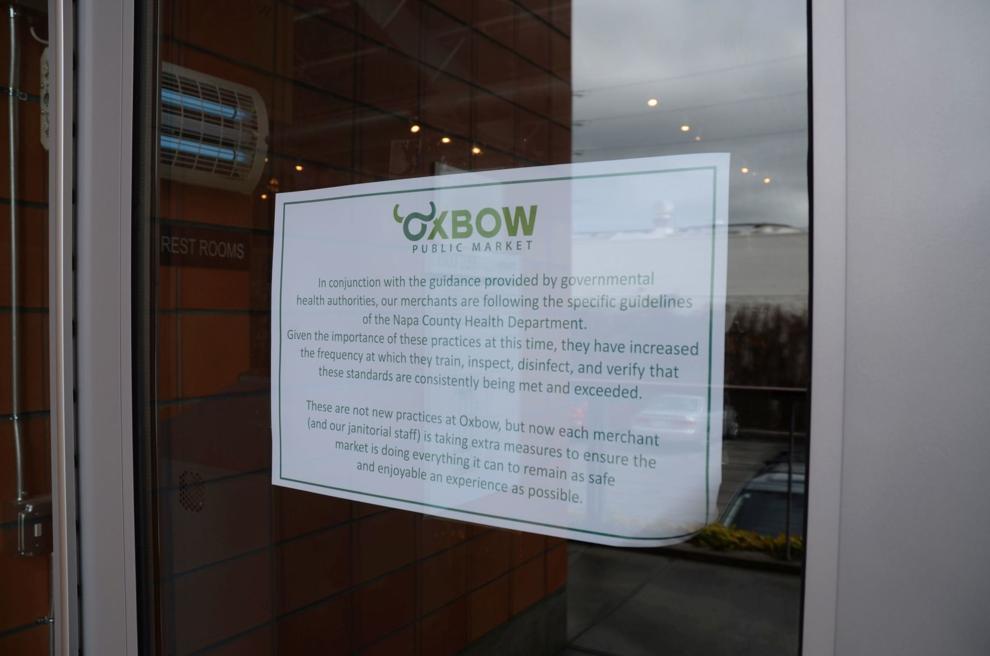 Coronavirus precautions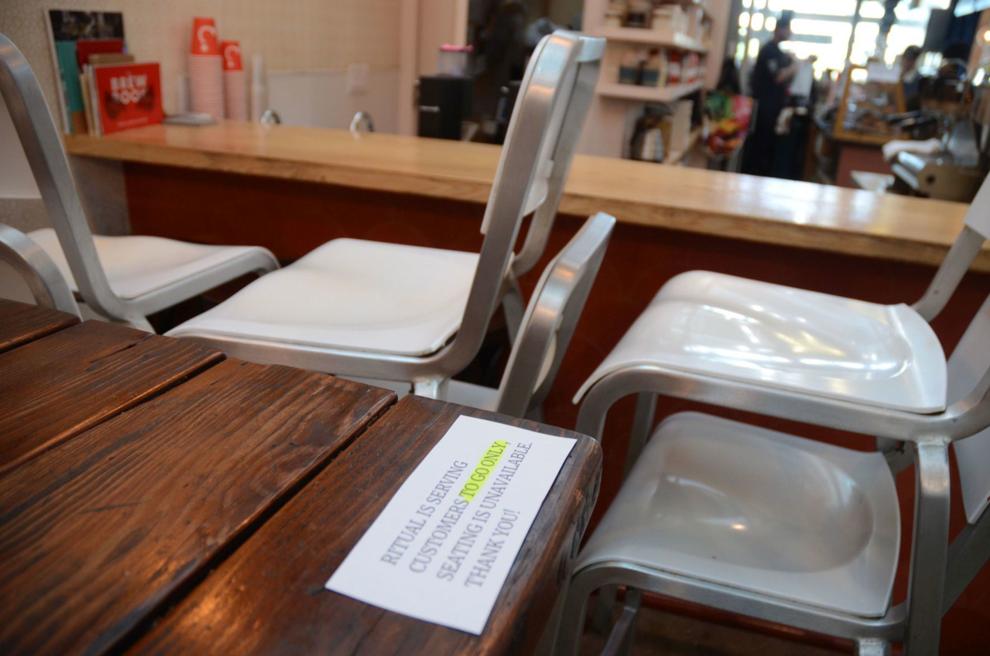 Beringer closed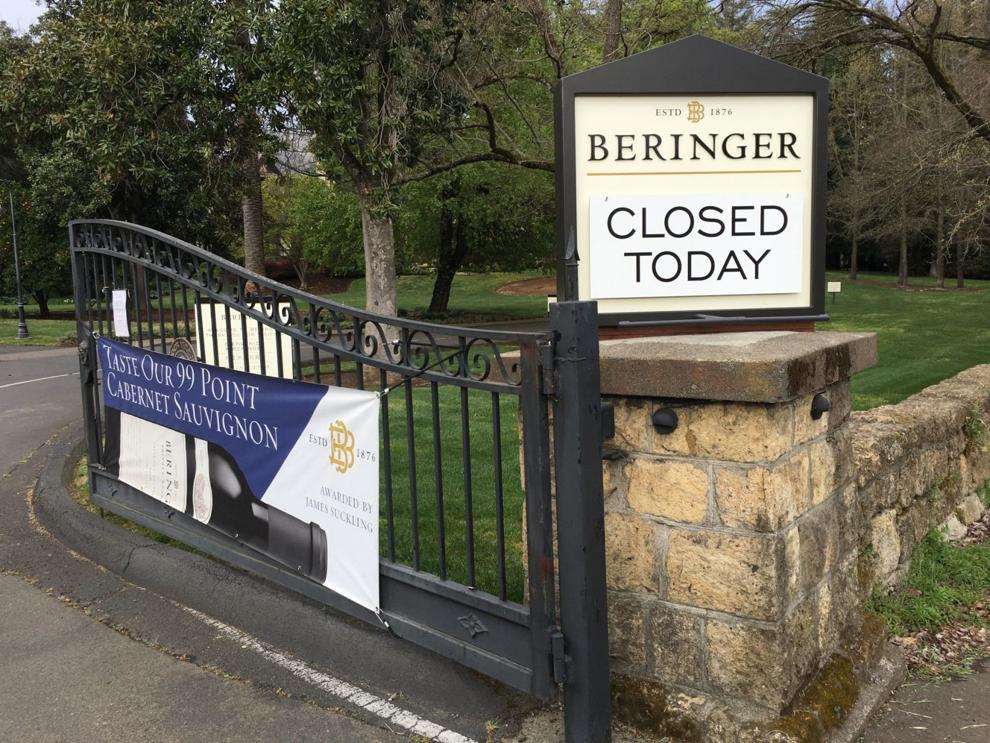 Castello di Amorosa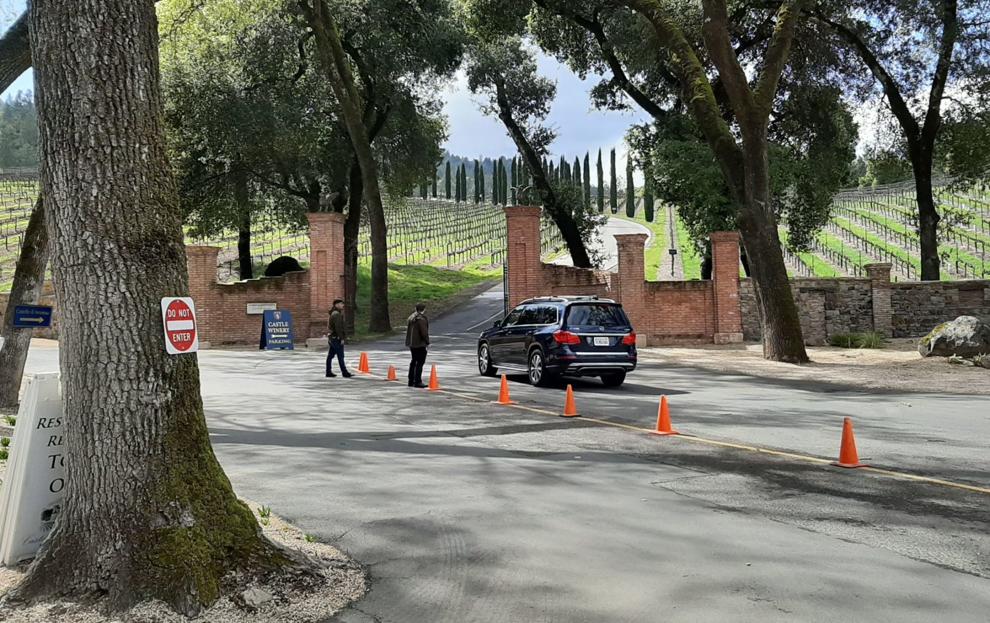 Calistoga Farmers' Market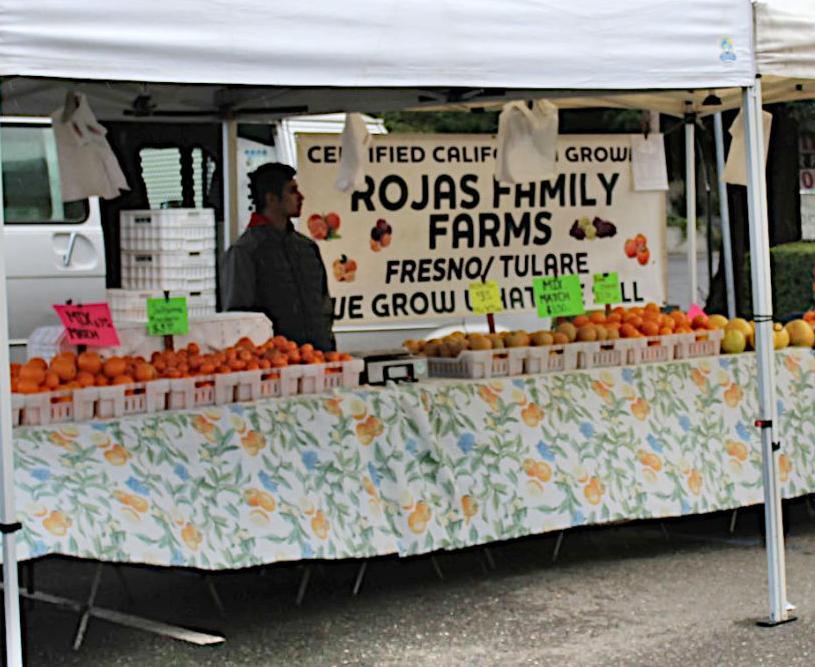 Calistoga Farmers' Market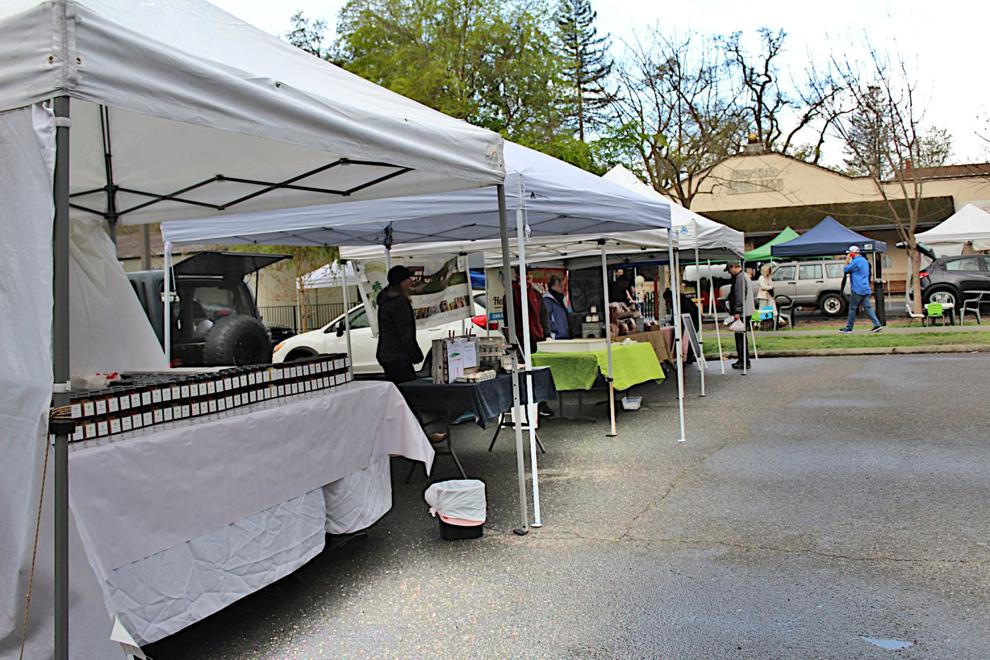 Calistoga Farmers' Market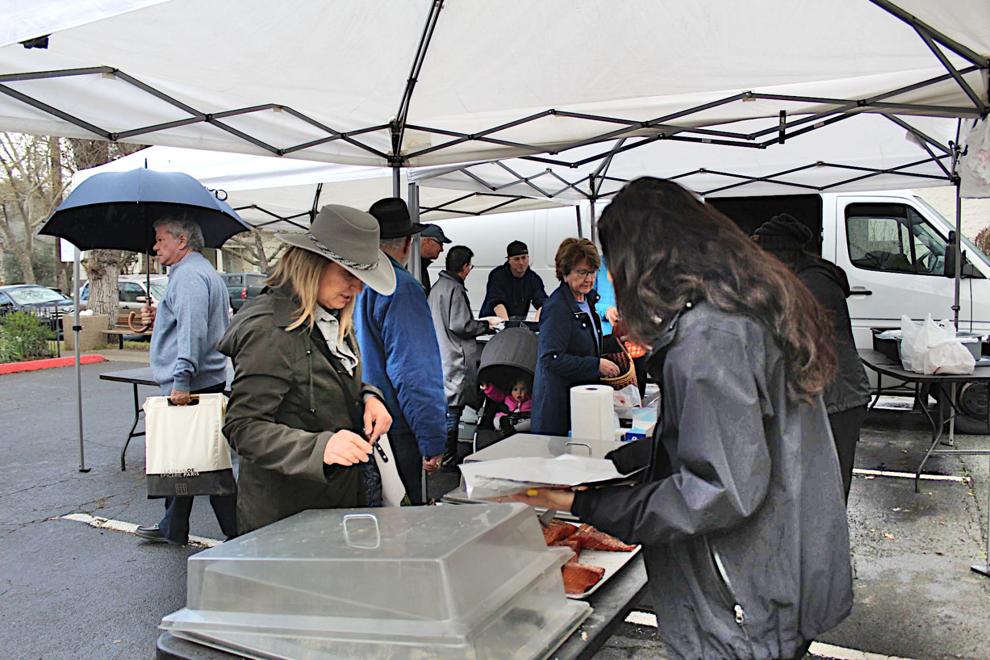 Calistoga Farmers' Market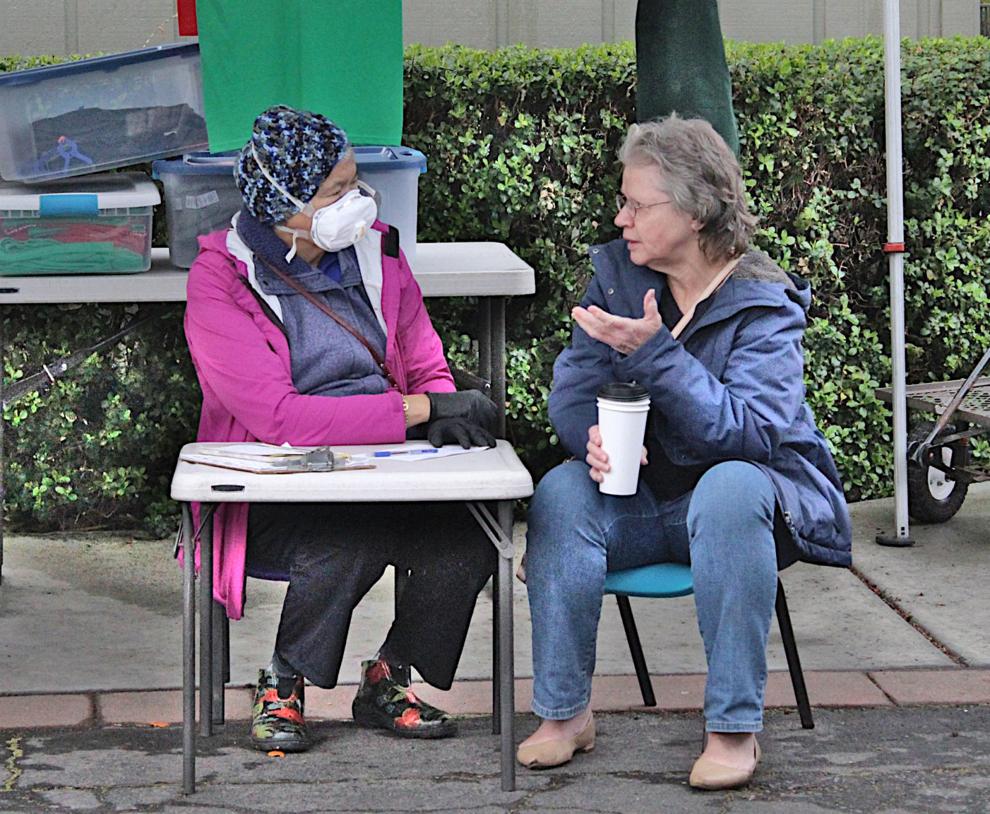 Calistoga Farmers' Market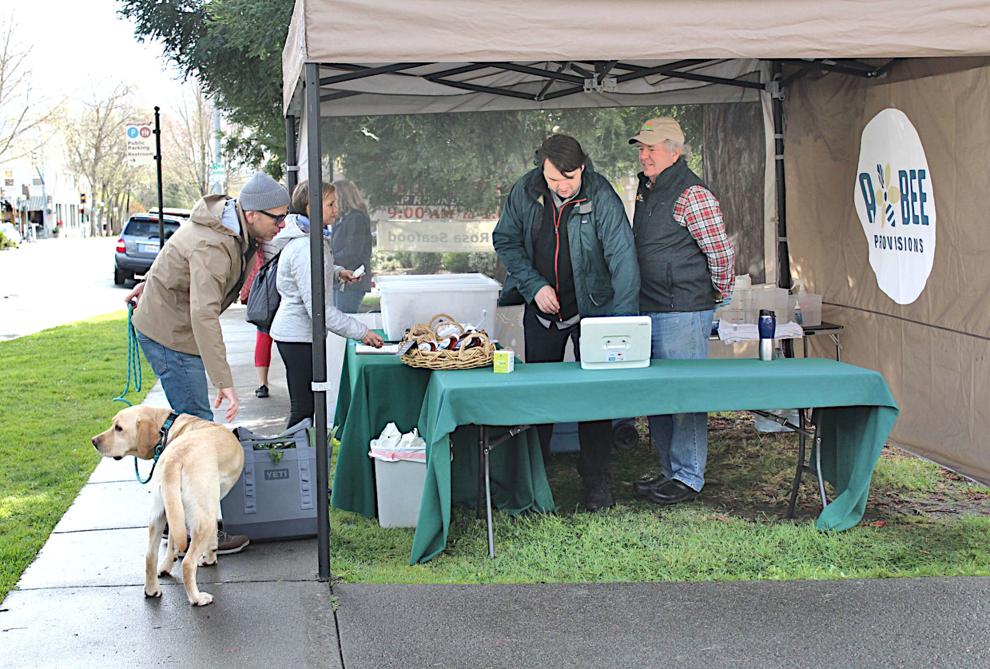 Trader Joe's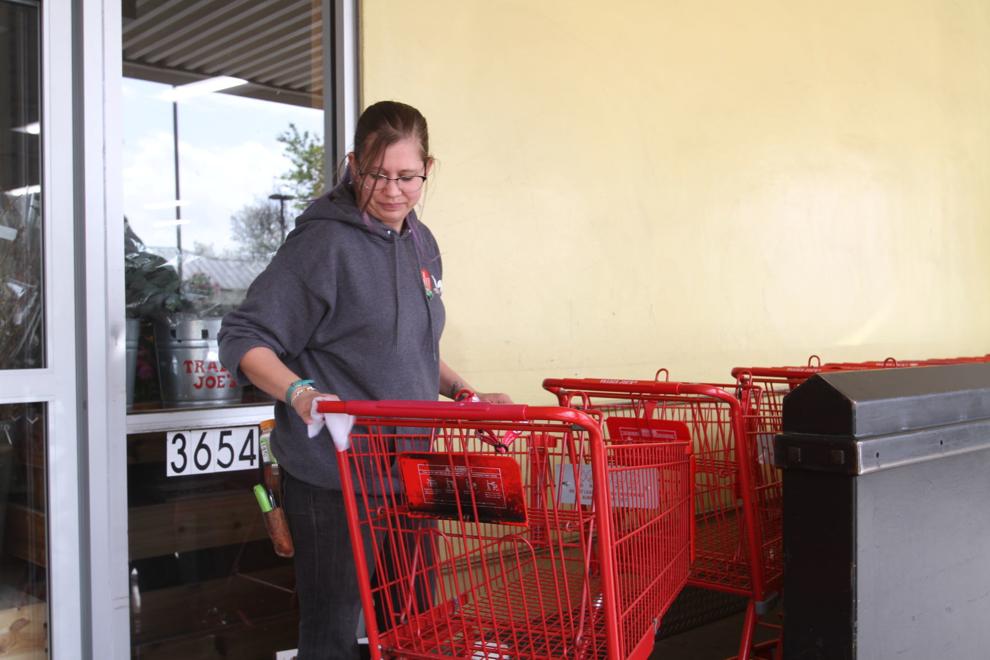 Napa seniors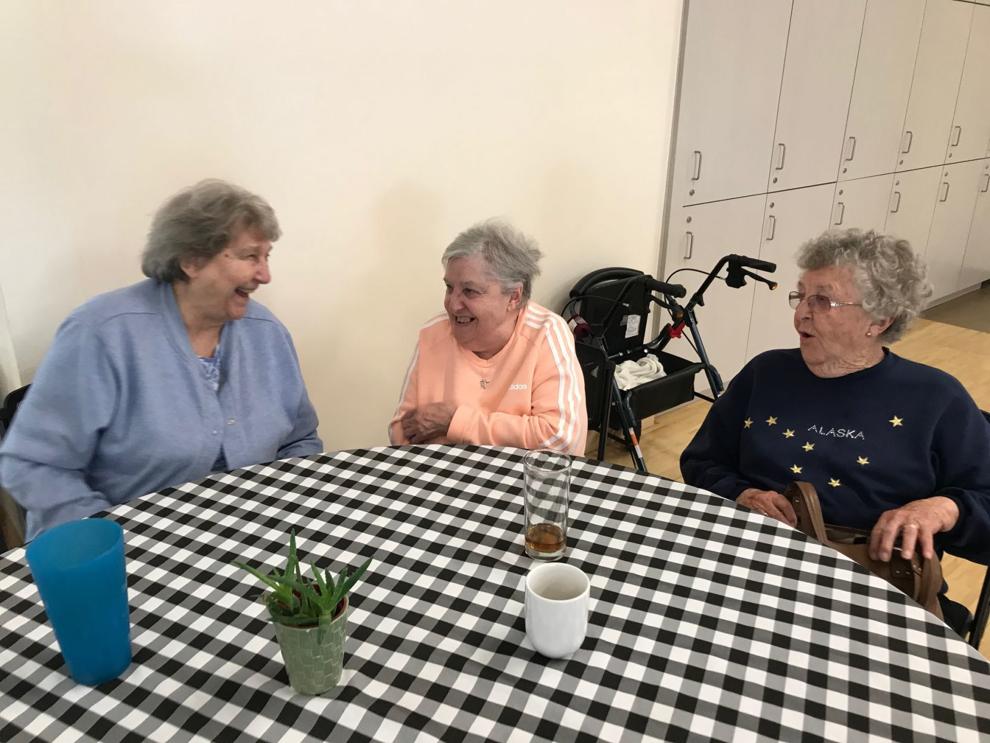 Watershed initiative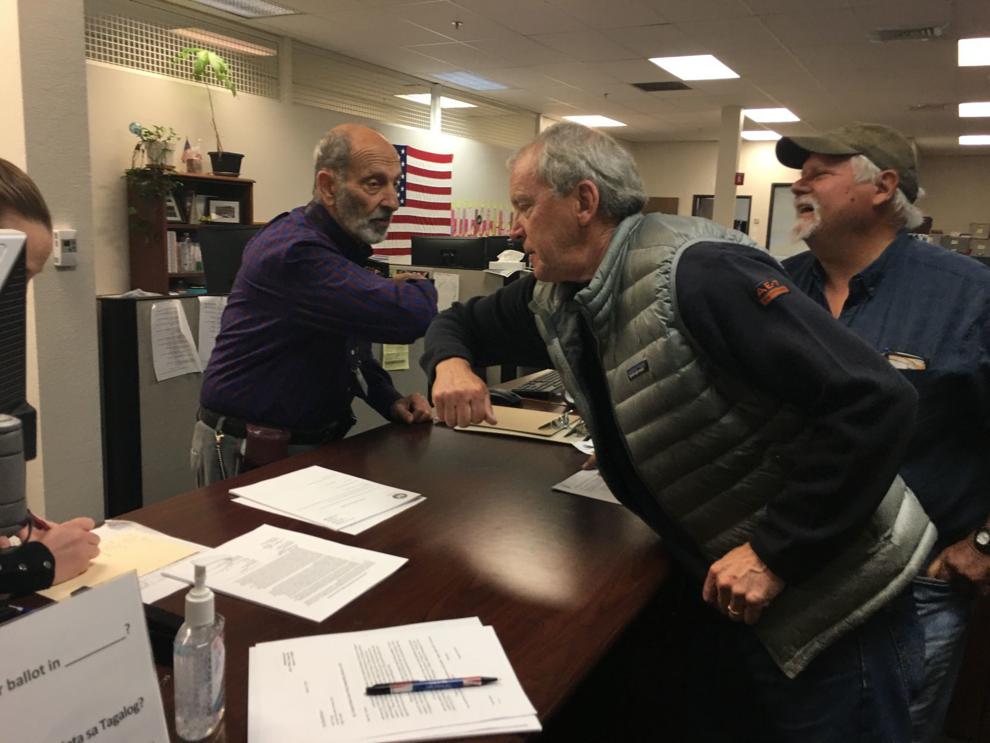 Coronavirus -- Hand sanitizer sold out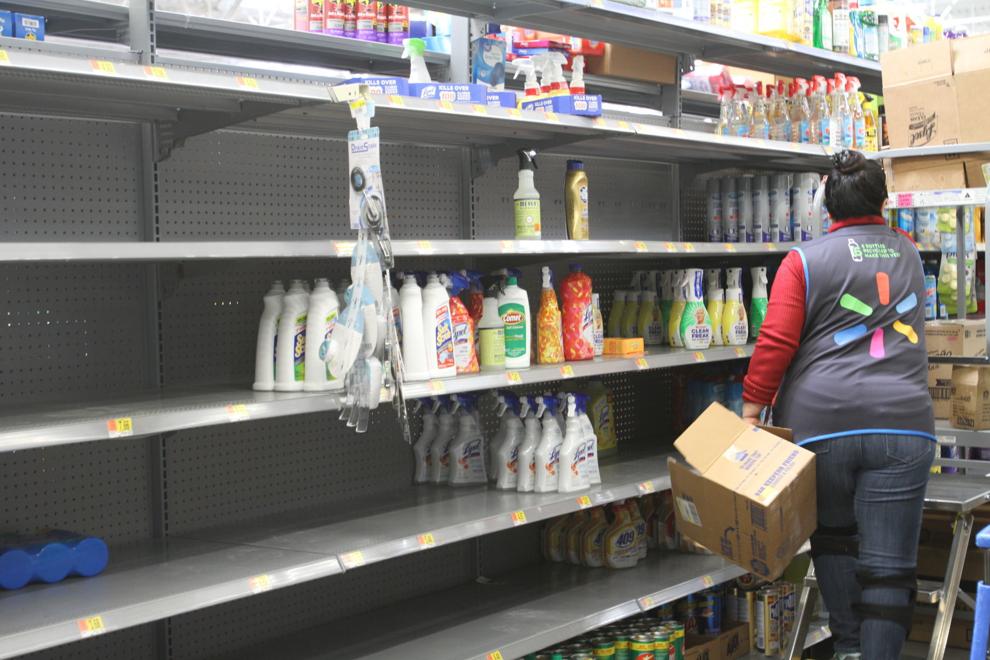 Editor's Note: Because of the health implications of the COVID-19 virus, this article is being made available free to all online readers. If you'd like to join us in supporting the mission of local journalism, please visit napavalleyregister.com/members/join/.
Distributed by Tribune Content Agency, LLC.