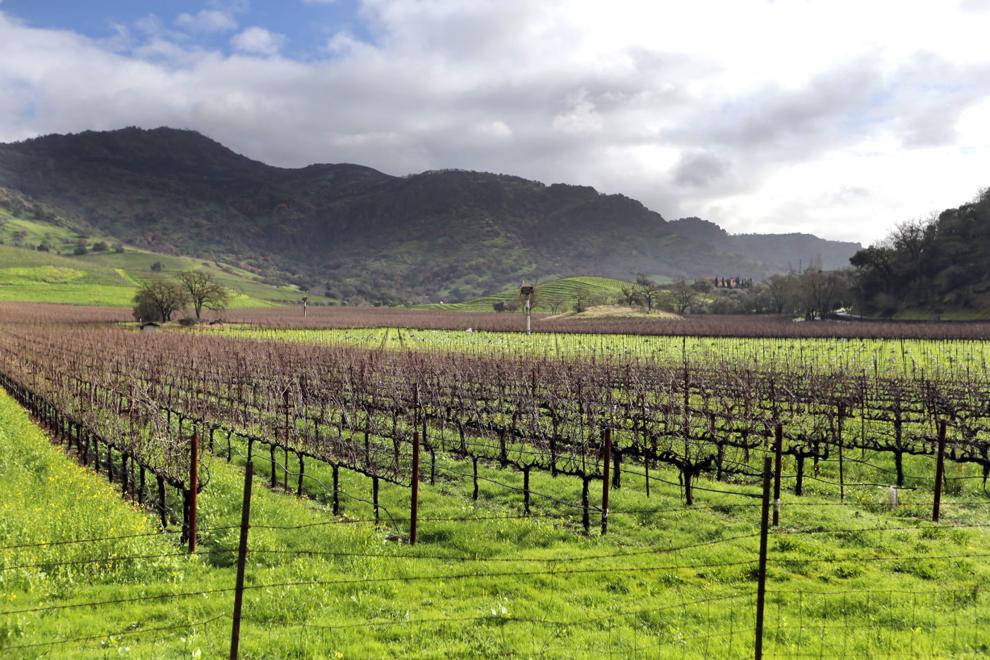 A computerized crystal ball peers into the Bay Area's future and shows brown suburbs relentlessly gobbling up green farmland - but not in Napa County's agricultural preserve.
The agricultural preserve reaches its 50th anniversary this year. Passed by the Board of Supervisors in 1968 and later strengthened by voters, the preserve is supposed to act as a kind of legislative, growth-repelling force field.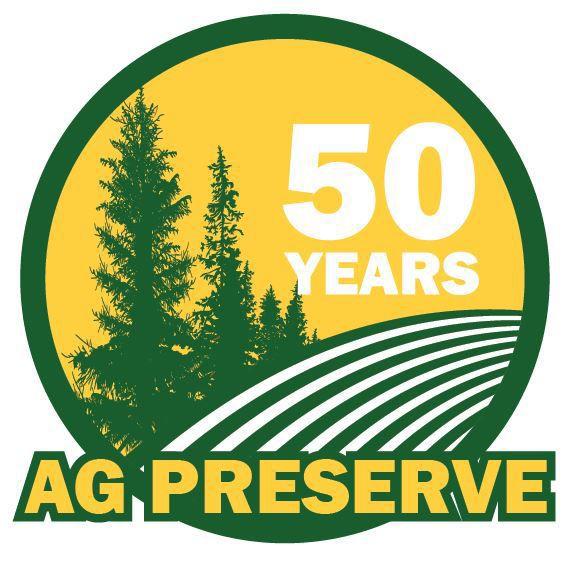 If the Environmental Protection Agency's Integrated Climate and Land Use Scenarios map is accurate, the preserve will continue protecting Wine Country farmland for another 50 years.
County Planning, Building and Environmental Services Director David Morrison on a recent day looked at his computer as EPA growth scenarios unfolded through 2070. He zoomed in on the light-green tinge of the Napa Valley floor.
"I'm not seeing a whole lot of difference," Morrison said as future decades zoomed by.
But the rest of the Bay Area sees a huge difference. If the EPA growth scenarios are correct, Napa Valley will be a regional oasis of agriculture 50 years from now.
"We're going to get squeezed," Morrison said. "Solano is going be fairly developed, Sonoma's going to be fairly developed. Vallejo is like Oakland-level density."
Morrison can envision an alternative future for Napa County. Perhaps land grows far more valuable for home building than grape growing, political resolve to protect agriculture wanes and the agricultural preserve is swallowed by development.
"That's the choice," Morrison said. "We either fight really hard to keep what we have in terms of agriculture or we're absorbed into the Bay Area metropolitan region."
Ag preserve, totalitarianism and 'slip-shod semi-city'
That's the same choice the county faced at the birth of the agricultural preserve in 1968. At that time, the idea of zoning 23,000 or so acres on the Napa Valley floor as protected agriculture proved controversial.
"Socialism" and "totalitarianism," cried some landowners. This was before Napa County's future as a prosperous Wine Country was assured, when some thought Napa Valley might go the way of Santa Clara Valley and urbanize.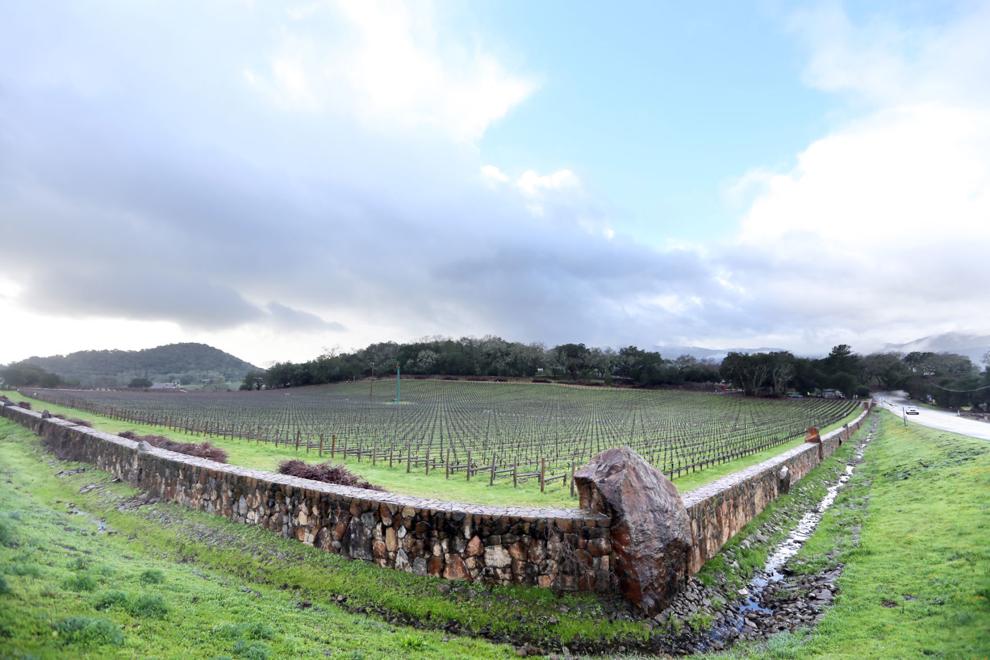 After all, a Napa city planner in 1966 had warned the Rotary Club that the city of Napa would grow tenfold to 250,000 residents within 40 years. Every population prediction showed farmland would be "swallowed up with road tops, roofs tops, house tops, store tops and other kinds of hard tops," he said.
"There is still time to protect the Napa River from becoming another city sink and the valley another sleazy, slovenly, slip-shod semi-city smeared with the filth of polluted air and marginal accommodations, if we can familiarize with the steps to prevent it," Planner Richard Oliver said.
He didn't suggest defying the growth tiger, but rather learning to live with it. Napa Valley would handle the inevitable urbanization in orderly fashion so the resulting cityscape stretching up and down Napa Valley would be livable.
Some - including county Assessor George Abate and County Administrator Albert Haberger - saw another way. They wanted an agricultural preserve where legal parcels could be subdivided only within strict limits - the 1968 version set this minimum at 20 acres and the county in 1979 raised it to 40 acres.
Winemakers such as Jack Davies and Louis Martini backed the notion of an agricultural preserve.
"Do the citizens of Napa Valley really believe the future of our land is best served by destroying landmarks and replacing them with subdivisions, bleak shopping centers and highway strip development?" Martini wrote to the county Planning Commission in 1968.
On April 9, 1968, the Napa County Board of Supervisors agreed by a 4-0 vote to create the agricultural preserve, then moved on to tackle the details. The map for the preserve became official in November 1968.
"This is a bold forward step for Napa County and perhaps unprecedented in the continental United States, but I believe it is the expression of the will of the people," Supervisor Jack Ferguson said.
Shortly thereafter, a state official announced the likely cancellation of plans to build a freeway stretching up the Napa Valley.
For years, the existence of the agricultural preserve rested on the Board of Supervisors. If three members of the five-member Board so decided, this voting bloc could jettison the preserve.
But Measure J in 1990 and its successor, Measure P in 2008, locked in the general plan agricultural designations unless changed by a vote of the people. Measure P lasts to 2058.
The city of Napa 50 years after the agricultural preserve's establishment hasn't grown to have 250,000 residents as predicted in 1966, not even close. It has about 80,000 residents and the entire county has about 141,000.
Meanwhile, the agricultural preserve has grown from about 23,000 acres to 31,609 acres.
Wine Country has prospered since 1968 and the once-controversial agricultural preserve is now universally beloved. County Board of Supervisors Chair Brad Wagenknecht recently mentioned the preserve when describing a nation divided into red states and blue states lacking a common vision.
"In Napa, we have one," Wagenknecht said. "It's our ag preserve."
So the agricultural preserve appears to be here to stay, a seeming mom-and-apple-pie Napa County institution. But can it keep the Napa Valley floor green for another 50 years, as the EPA computer simulation suggests?
If people view the county's farming future as a slam dunk, it won't happen, said Cio Perez of the Napa County Farm Bureau.
He worries about pressures coming from the tourism industry and wineries wanting more events that he thinks might be better served in a city setting. He doesn't want to see winery hospitality overshadow the growing of plants in soil.
"It's the concern of Farm Bureau that we're losing the true intent of the ag preserve," Perez said.
Imagine, then, a darker vision of an agricultural preserve that 50 years from now exists more for food, music and touristy fun than for grape-growing, a kind of semi-rural theme park for the good life.
Still, Perez said a majority of the community supports an agricultural preserve that emphasizes crops. Citizens must voice their views and stay engaged, he said.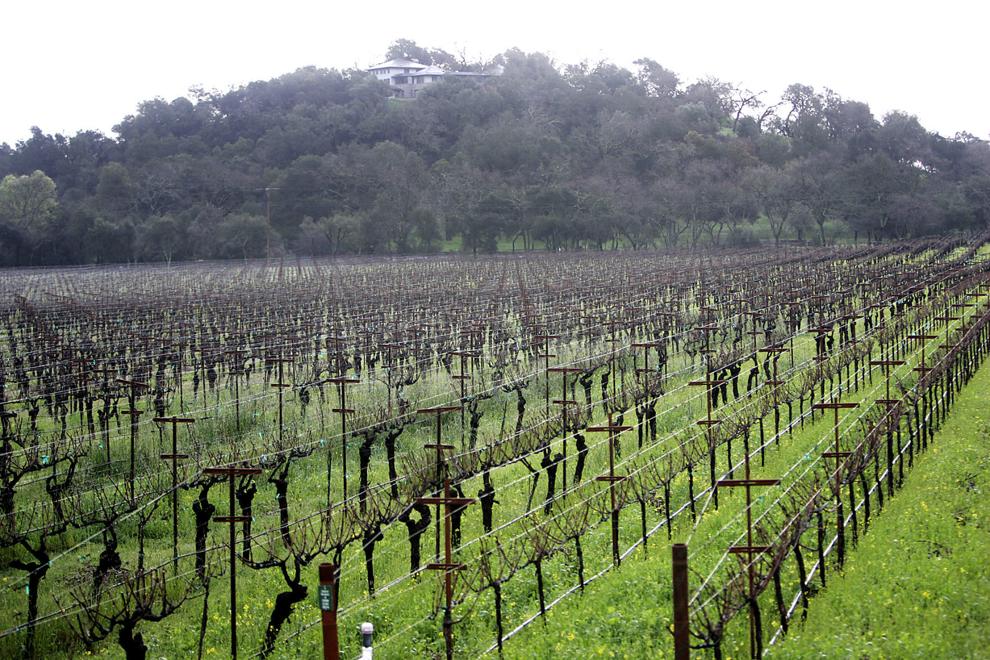 Morrison sees reason to believe that the agricultural preserve won't be paved over with the suburbs during its second 50 years. He notes that the county doesn't have a growth-producing freeway like Interstate 80 in Solano County and Highway 101 in Sonoma County.
"We have something to offer that can't be replicated easily anywhere else," Morrison said. "Orange County was named because it had so many extensive orange groves. You can also grow oranges in Tulare and Fresno and Florida and Brazil and people have."
Today, Orange County in Southern California is wall-to-wall homes, businesses, industries and streets, with barely an orange grove in sight. But Napa County has that special mixture of soil and climate that the French and the wine world call "terroir."
"You just can't pick up the Napa Valley and move the wineries to Tehama," Morrison said. "It wouldn't work partly because the soil and water may not be appropriate over there, may not have the same terroir. People come here for the wine, but they also come here for the scenery and Tehama doesn't have that kind of scenery."
So Morrison strikes an optimistic note.
"We have something that's hard to recreate and I think that will continue," he said. "But it will require constant vigilance and effort and thoughtfulness."
Wagenknecht said the agricultural preserve is part of the county's common core values. He pointed to steps to bolster it, such as the passage of Measure P and voter-approved growth lines around cities.
These steps makes Wagenknecht optimistic about the agricultural preserve of the future.
"I really do think you'll see quite a bit the same over the next 50 years," he said.
But he added a caveat. He recalled a breakfast he had with Chinese businesspeople at Auberge du Soleil, a long-time resort in the rural hills near Rutherford.
"They were looking round and said, 'Why don't you do more of these?'" Wagenknecht said. "I said, 'We have very limited areas for this. We don't have a lot of future development possible for those type of (resorts) in the hills. We try to push urban development in the cities.'"
They agreed with that policy, Wagenknecht said. Yet they said they had an idea that would be perfect for Napa Valley.
"What they meant is they have one plan or another on how to monetize the hills that we've saved, the ag we've saved," Wagenknecht said. "'Just let us do this, this one.' As soon as you let one come in, you have the possibility of (much) more."
Vintner Warren Winiarski, who supported the creation of the preserve in the late 1960s, has a similar view. He doesn't think the agricultural preserve battle ended in 1968.
"If it succumbs, if it passes, it won't be direct, it will be in light of other things happening," Winiarski said. "What is it they say about liberty? Eternal vigilance. Small things along the way will nibble ourselves away from what we want."
Rex Stults of Napa Valley Vintners also said the county can't put the agricultural preserve on automatic pilot. For example, he said, cities at some point might want to expand their growth boundaries.
"I just think there are certain pressures that come with a growing population and we need to continue to be vigilant," he said.
Napa Vision 2050 is a coalition of local environmental and neighborhood groups. It has opposed having Napa Valley and the agricultural preserve tilt too far to the hospitality, entertainment and tourist sides of the wine business.
Eve Kahn of Vision 2050 noted that Napa County considers wineries as a part of agriculture. She is concerned about the county granting rule exceptions to allow wineries to be built closer to roadways, which could create a "strip mall of wineries."
She sees more than the agricultural preserve as a concern, given the preserve doesn't extend into the mountains that form the Napa Valley.
"I think the next challenge is to preserve and protect the ag watershed," Kahn said.
But Jennifer Putnam of Napa Valley Grapegrowers is concerned watershed protection efforts might unduly restrict agriculture. She noted the county policy labels agriculture as the "highest and best use" for land.
"I think there is an increasingly vocal group of people here who don't understand why agriculture is the highest and best use," Putnam said. "The unintended consequences of their actions might result in housing becoming the highest and best use."
She's optimistic Napa County's agriculture will remain a force for decades to come. But that requires educating people about farming in a society where citizens are less connected to the land, she said.
All of this shows that the agricultural has strong local support, but people disagree on the details. The big, black-and-white battle to establish the agricultural preserve has slipped into smaller, grayer skirmishes to keep it.
Still going strong at 100?
Factors beyond Napa County's control could also spell the end of Wine Country, even with an agricultural preserve. A 2013 study published by Proceedings of the National Academy of Sciences predicted global warming will make Napa Valley far less suitable for grape-growing by mid-century.
In contrast, a 2011 Climate Study Task Force formed by Napa Valley Vintners concluded that temperature-rise predictions for Napa County are exaggerated. If that research is correct, Napa County might not in 2050 have heat better suited for producing raisins than fine wine.
Grapevine-destroying pests such as the glassy winged sharpshooter - which spreads Pierce's Disease - are another threat. To date, the county has kept these invasive species at bay.
For now, Napa County will celebrate the 50th birthday of the agricultural preserve rather than dwelling on doomsday scenarios.
One idea is to mark the northern and southern entry points to the preserve along Highway 29 and Silverado Trail with commemorative signs. The Farm Bureau's Love of Land event in July will focus on the preserve. And that's just a sampling.
Will the county be throwing a similar birthday bash for the agricultural preserve's 100th anniversary in 2068? Wagenknecht as the Board of Supervisors chair expressed optimism, but not overconfidence.
"Once you take it for granted, it could easily slip through your fingers," Wagenknecht said.