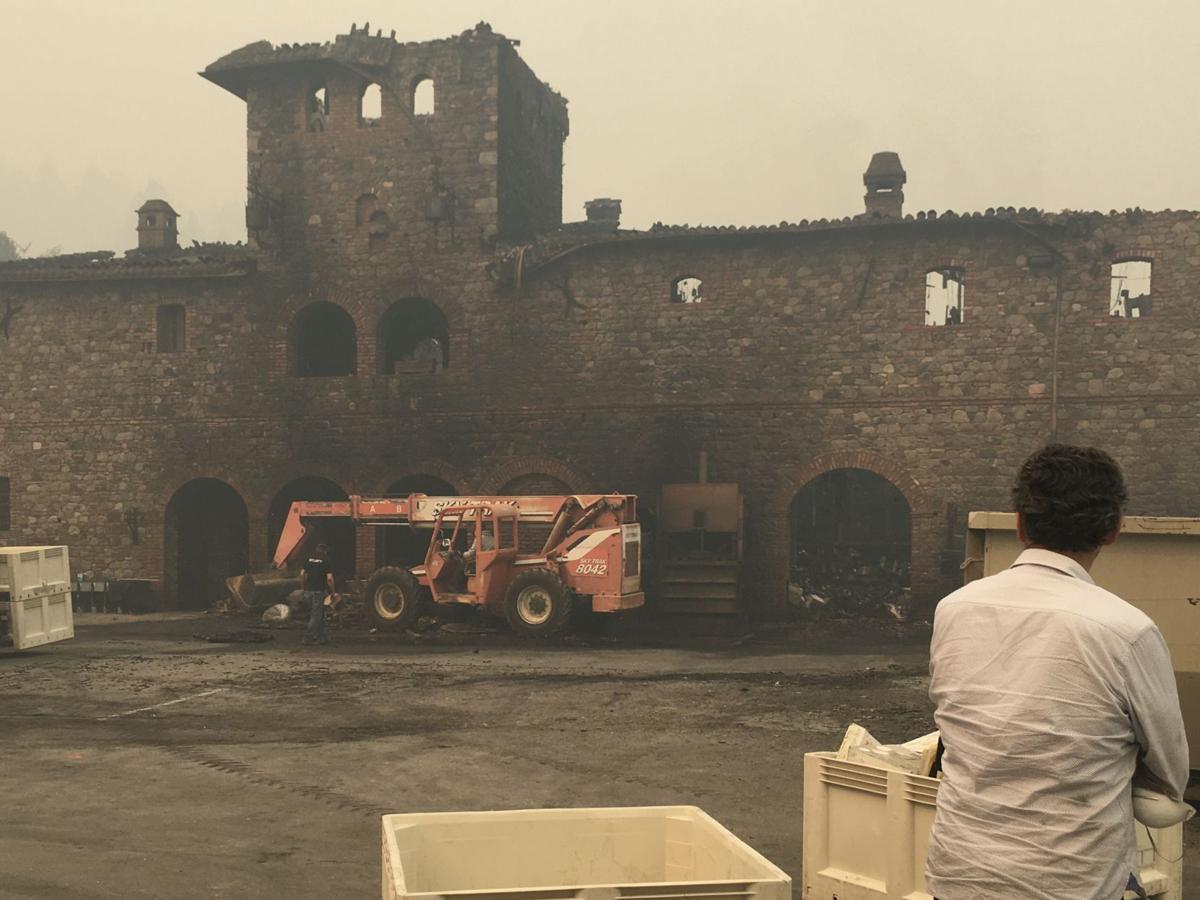 Napa County supervisors on Tuesday discussed wine industry requests — some controversial — to aid the community's recovery from the Glass and Hennessey fires and the pandemic.
Some steps, such as easing rules for wineries to hold tastings in tents because of the pandemic, won quick approval. So did allowing wineries undamaged by fire to host tastings, marketing events and sales for fire-damaged wineries.
But pleas by nine vintners under the name of Coalition Napa Valley proved stickier and will have to wait until the Dec. 15 meeting for an answer. Those vintners want the county through 2023 to:
Remove limits on how many visitors can go to each winery, within infrastructure constraints such as parking.
Suspend by-appointment-only tasting requirements.
Expand tasting areas to include all areas of the winery footprint that comply with Americans With Disabilities Act requirements.
Expand winery tasting room hours to include mornings and evenings, 9 a.m. to 7 p.m., subject only to infrastructure limitations.
"These are big questions," Supervisor Ryan Gregory said. "Let's not beat around the bush. These are controversial requests."
Such steps would involve relaxing 1990 rules established to help assure that wineries are mainly agricultural processing facilities, with tours, tasting, marketing events and sales as accessory activities. That principal is stated in the county's general plan.
Wineries need flexibility to recovery from the disasters, said Julie Arbuckle of Anthem winery, Tom Davies of V. Sattui winery, Harvest Duhig of Duhig Wines, Bill Keever of Keever Vineyards, Steven Rea of BE Local, Dario Sattui of Castello Di Amorosa, Stu Smith of Smith-Madrone Vineyards, Chuck Wagner of Caymus Vineyards and Ryan Waugh of Waugh Family Wines.
"Napa County does not regulate any other land use in the manner that it regulates wineries," they wrote to the county.
Visitation limits hamper wineries from meeting visitation demand when it is high, an impediment during a time when visitation is fluctuating. In addition, wineries cannot survive the pandemic by alienating customers with by-appointment requirements, the group wrote.
Supervisors on Tuesday were to decide if they wanted to pursue the requests at future meetings. But Gregory questioned if enough people knew the matter was on the agenda, given the dearth of public comment speakers.
The board decided to bring the matter back on Dec. 15 with additional information. Staff will inform supervisors what would be involved in relaxing these types of winery rules.
Board of Supervisors Chairperson Diane Dillon said some of the requests might involve a general plan amendment or environmental impact report.
"Those are the type of things we need to know to have a proper discussion," she said.
Far less controversial were requests presented to the county in a joint letter from Napa Valley Vintners, Napa Valley Grapegrowers and Winegrowers of Napa County. They said the Glass Fire alone according to one report could result in $1 billion of losses to wineries.
"The overlapping disasters of COVID-19 and the fires threaten the economic viability of our agriculturally based economy," the three wine industry groups wrote to the county.
Supervisors agreed that wineries untouched by fire should be able to host tastings and marketing events for burned-out wineries. The host wineries would still have to abide by their own visitation limits.
An undamaged winery might be holding fewer tastings of its own because of COVID-19, county Planning, Building and Environmental Services Director David Morrison said. He called allowing them to host other wineries "a bending of the rules," given the visiting winery would have no agricultural production related to the site.
Morrison was uncertain precisely how many wineries suffered damage in the Glass Fire. He estimated 20 to 30, with some maybe losing an outbuilding and others losing all of their buildings.
Napa County wineries under California COVID-19 rules might at some point have to hold all tastings outdoors, depending on the amount of local COVID-19 spread. Supervisor Alfredo Pedroza wanted to make certain the county can handle an anticipated rush in applications for tents.
The Board of Supervisors agreed that the county should try to process tent permits within three business days. It changed a requirement that tents be open on four sides to three sides.
But Morrison noted that no portable butane heaters are allowed in tents, making cold-weather outdoor tastings more challenging.
Scaled-up fire prevention efforts in the countryside are a major request from Napa County Farm Bureau, as well as Napa Valley Vintners, Napa Valley Grapegrowers and Winegrowers of Napa County. The Board of Supervisors plans to spend significant time on the issue before the 2021 fire season.
"The severity of this year's fires clearly demonstrates the need for innovative, new ways to prevent fires," Michelle Benvenuto, executive director of Winegrowers of Napa County, told supervisors.
Watch now: Stanly Ranch resort rises in south Napa
See the week in cartoons
Tim Campbell Editorial Cartoons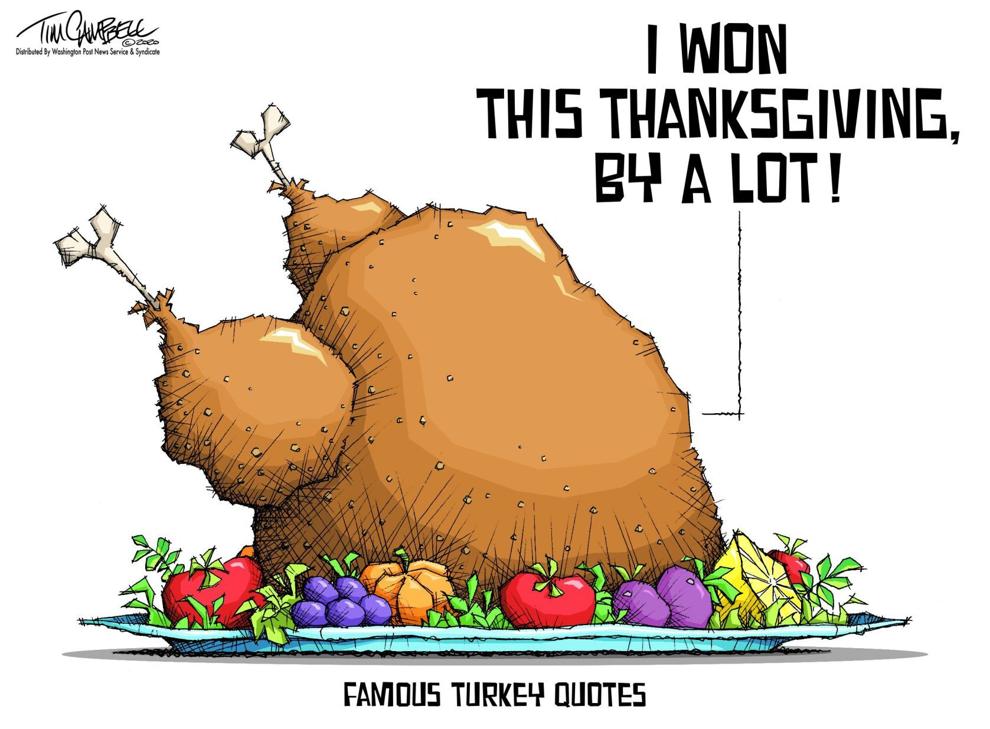 Tim Campbell Editorial Cartoons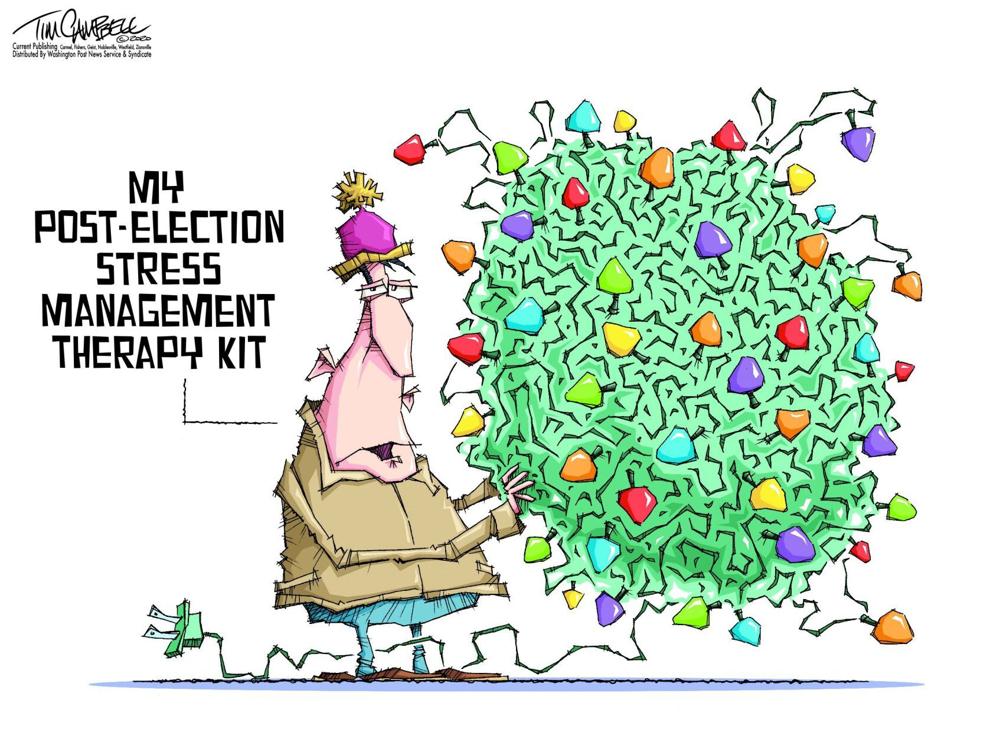 Tim Campbell Editorial Cartoons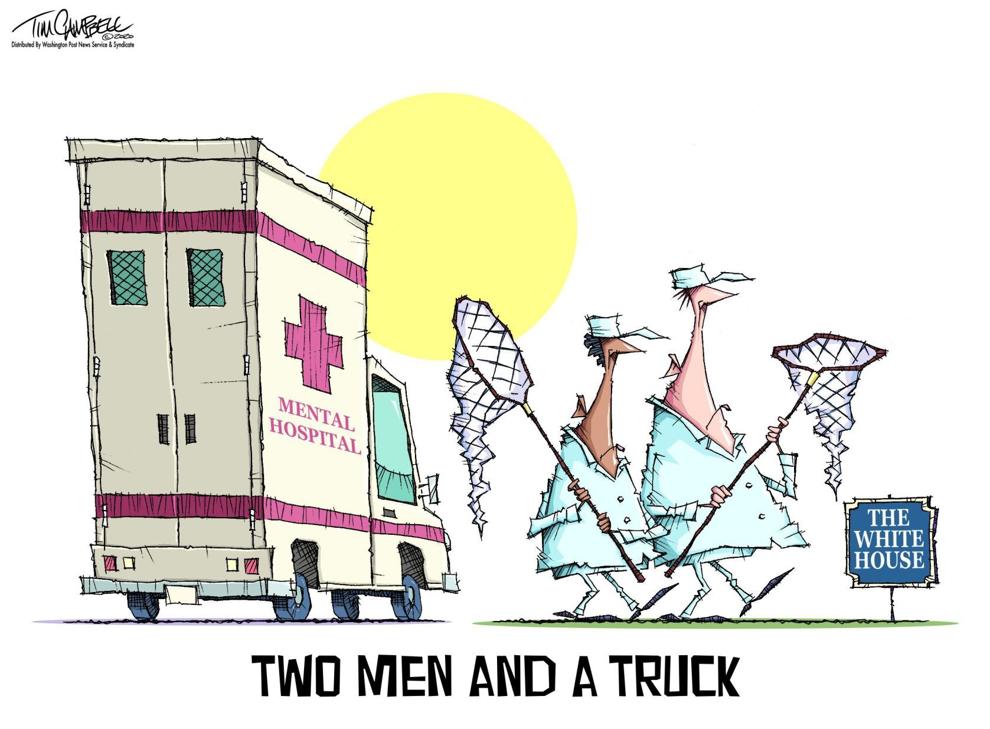 Signe Wilkinson cartoon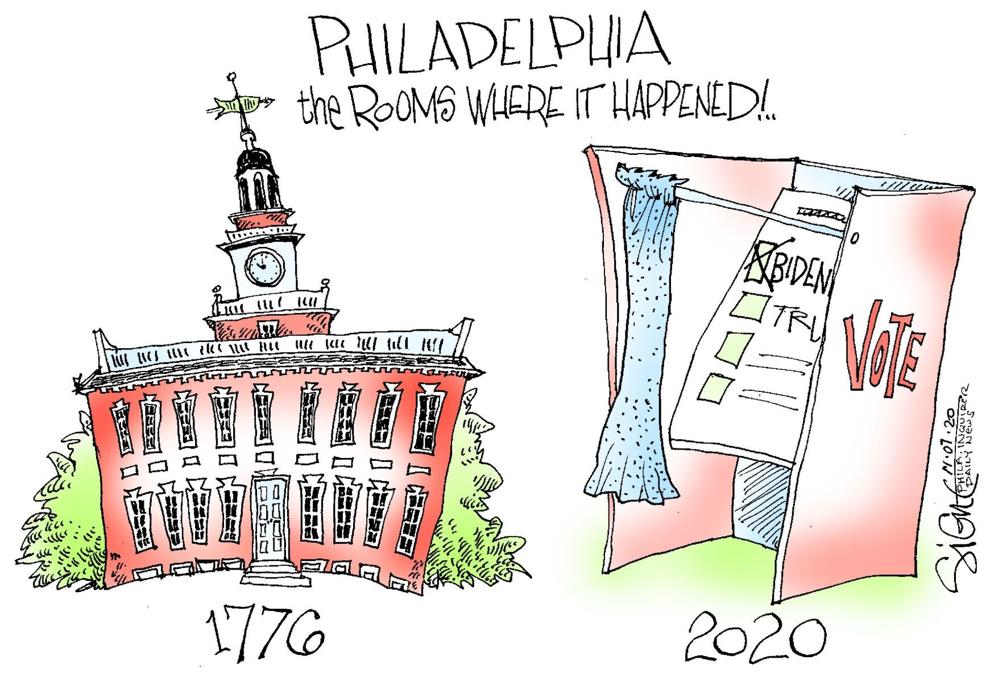 Signe Wilkinson cartoon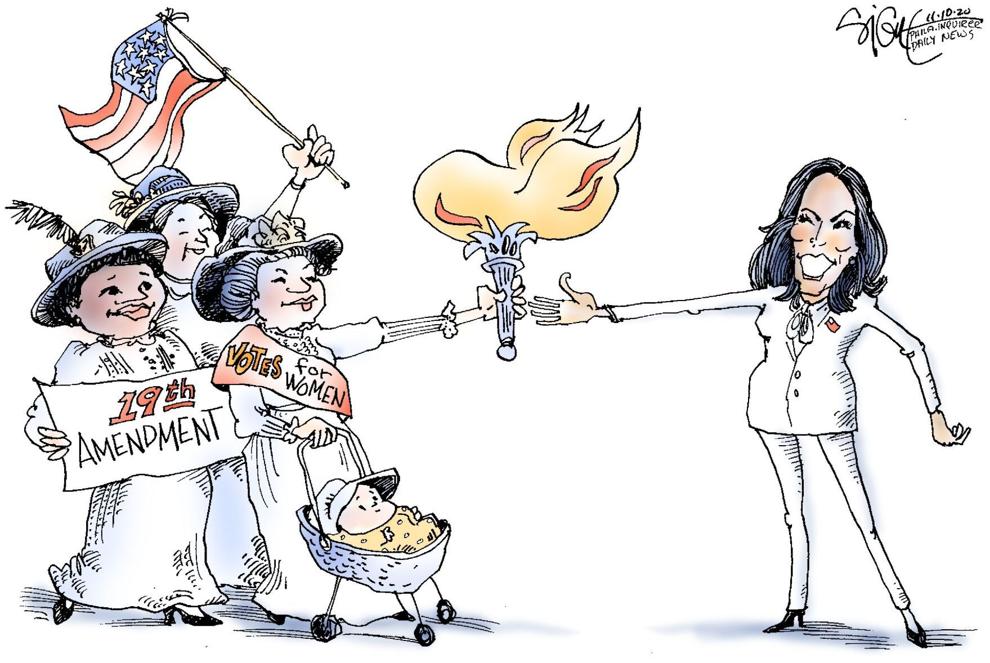 Signe Wilkinson cartoon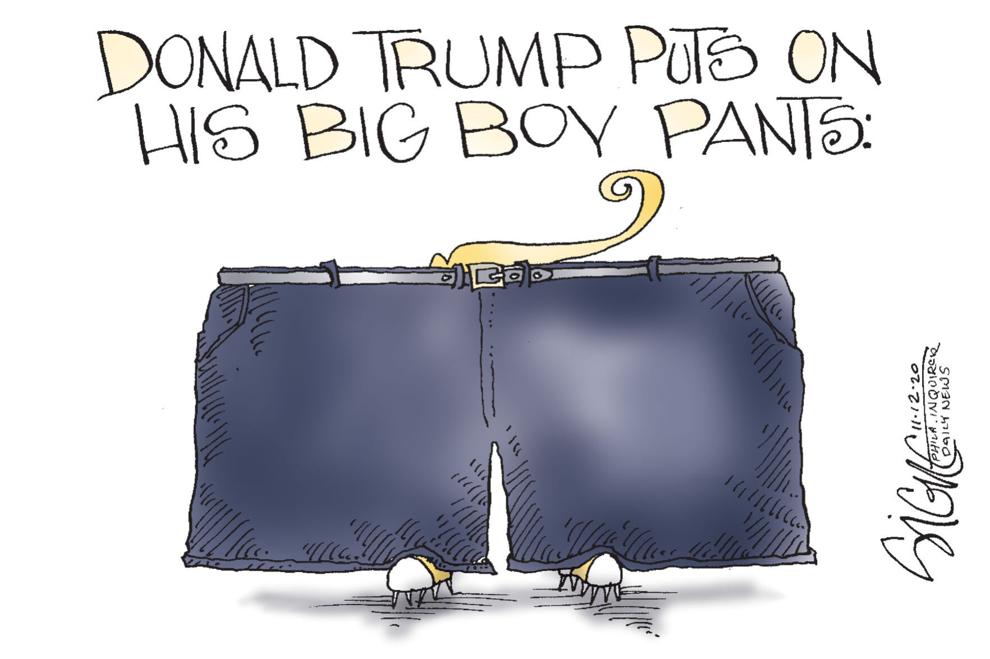 Signe Wilkinson cartoon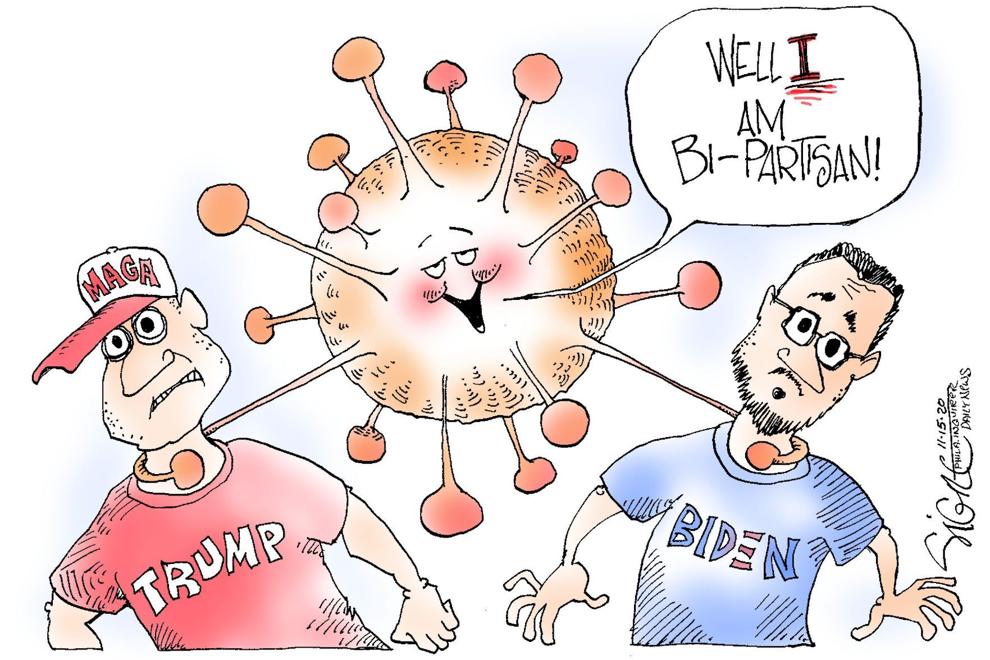 Nick Anderson cartoon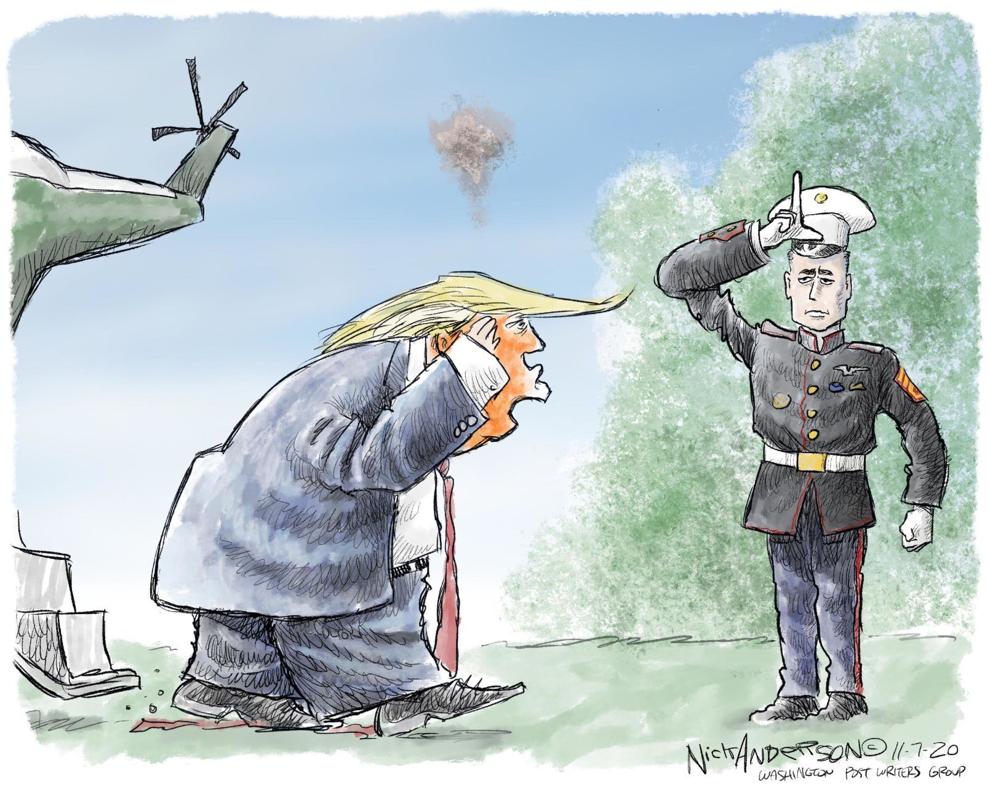 Nick Anderson cartoon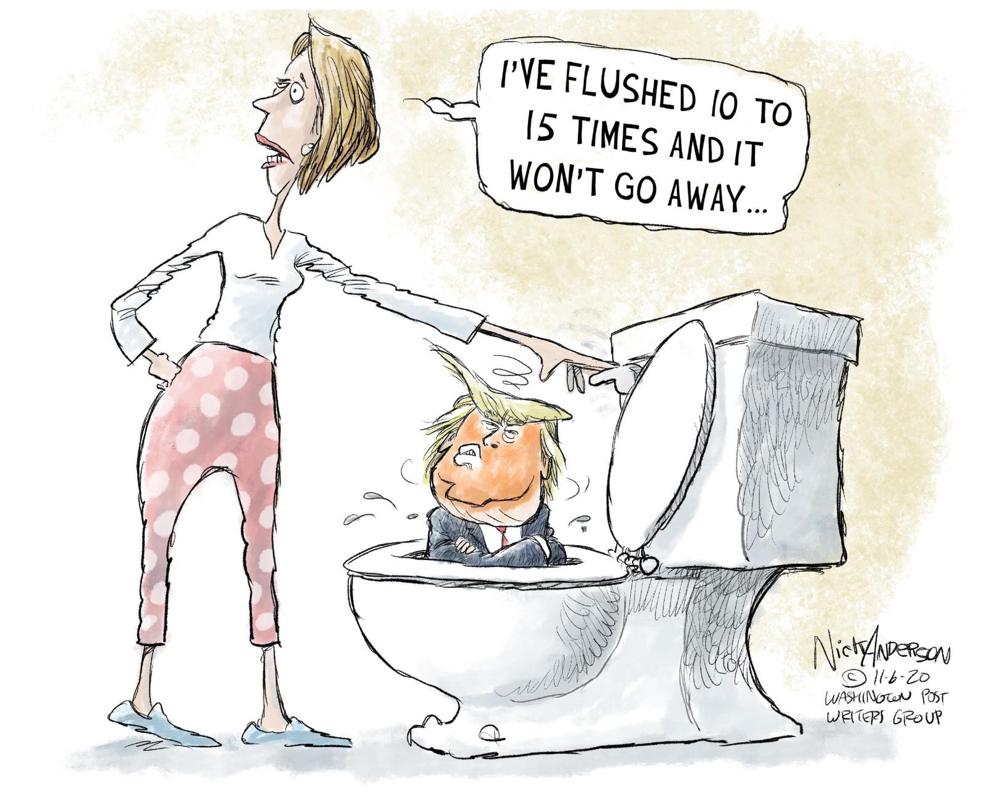 Nick Anderson cartoon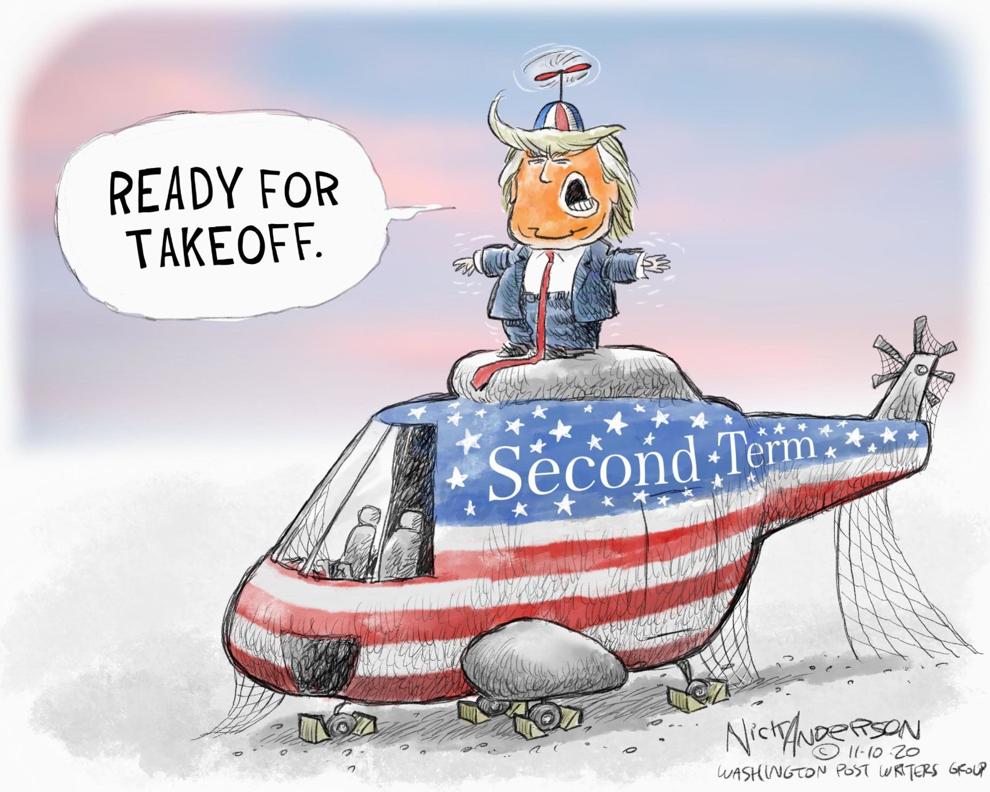 Nick Anderson cartoon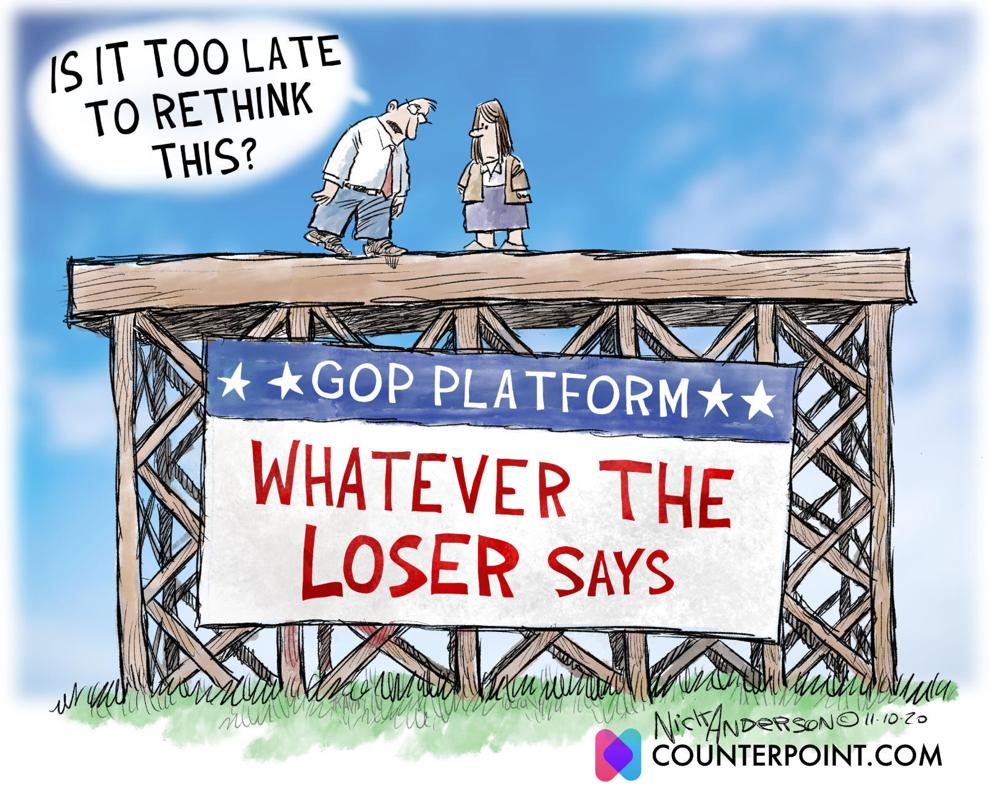 Nick Anderson cartoon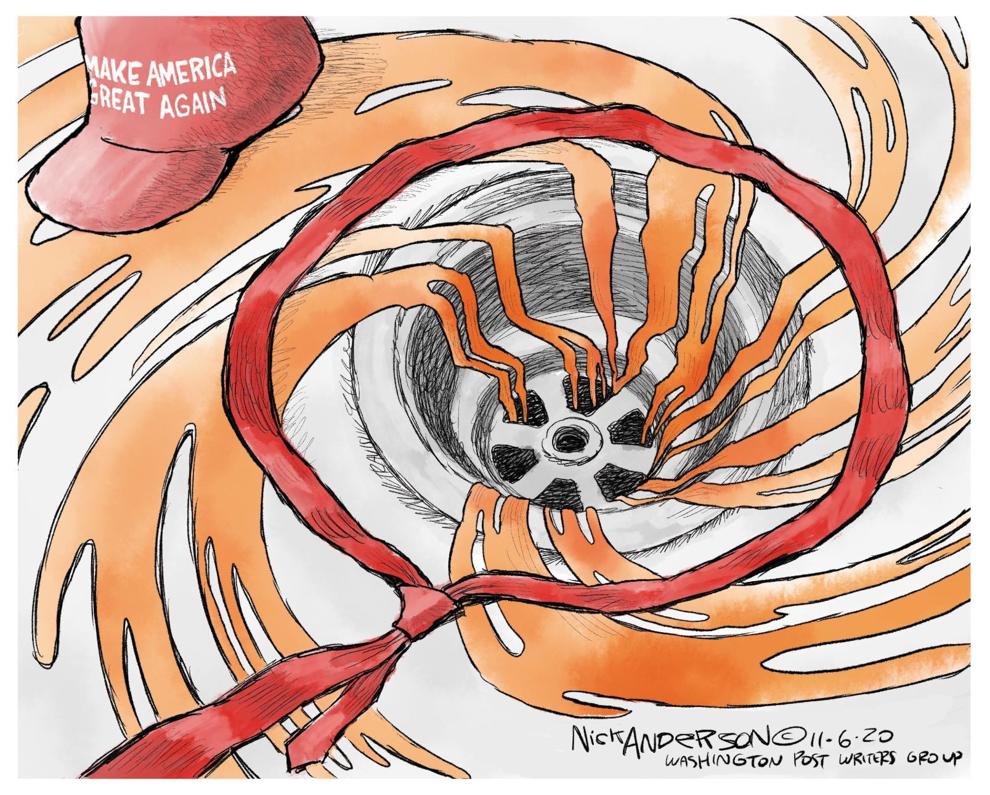 Nick Anderson cartoon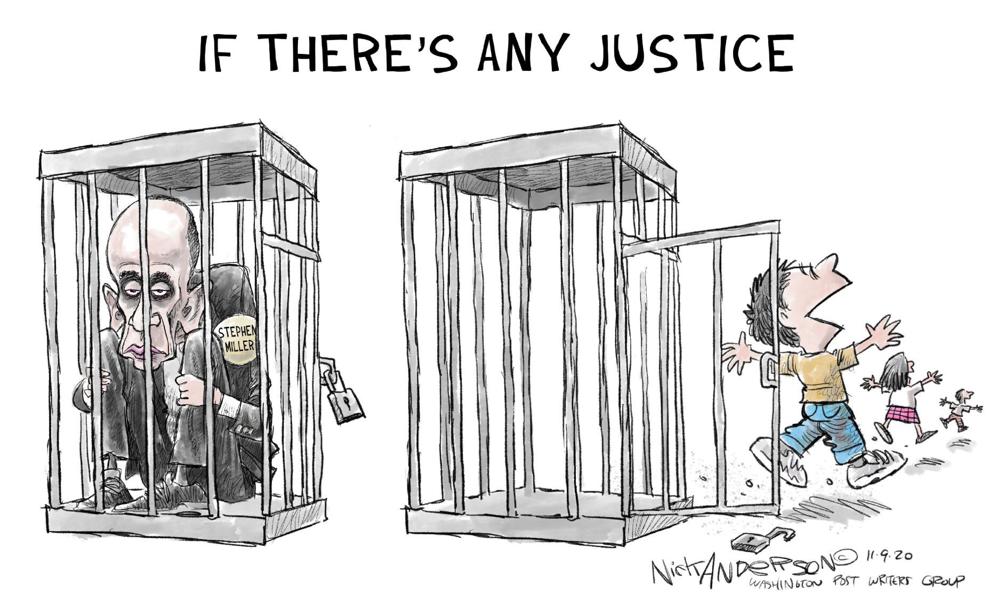 Mike Lester cartoon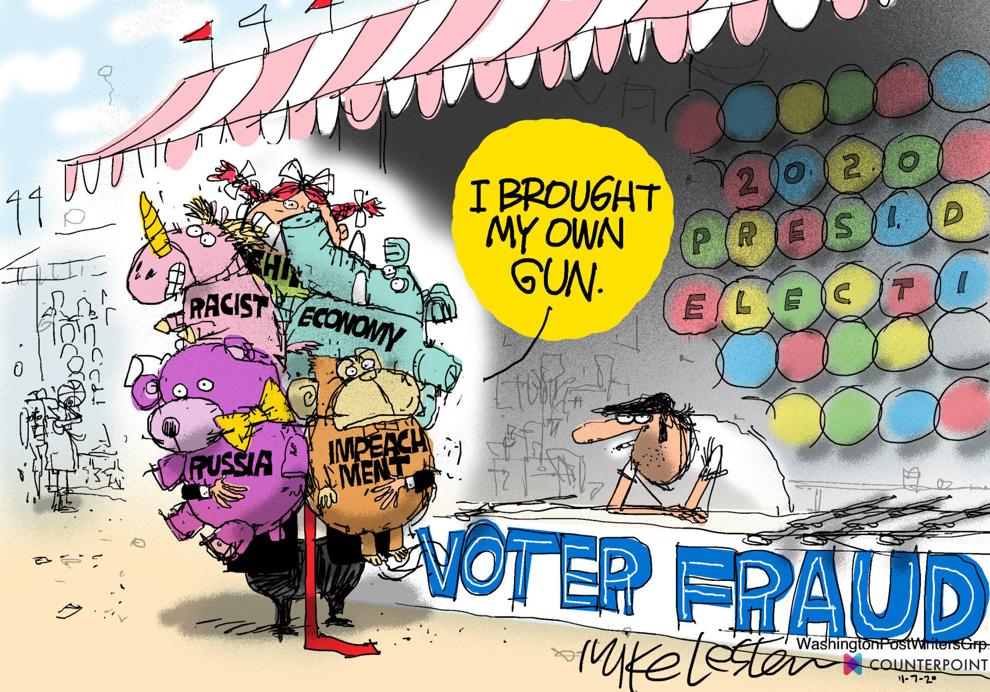 Mike Lester cartoon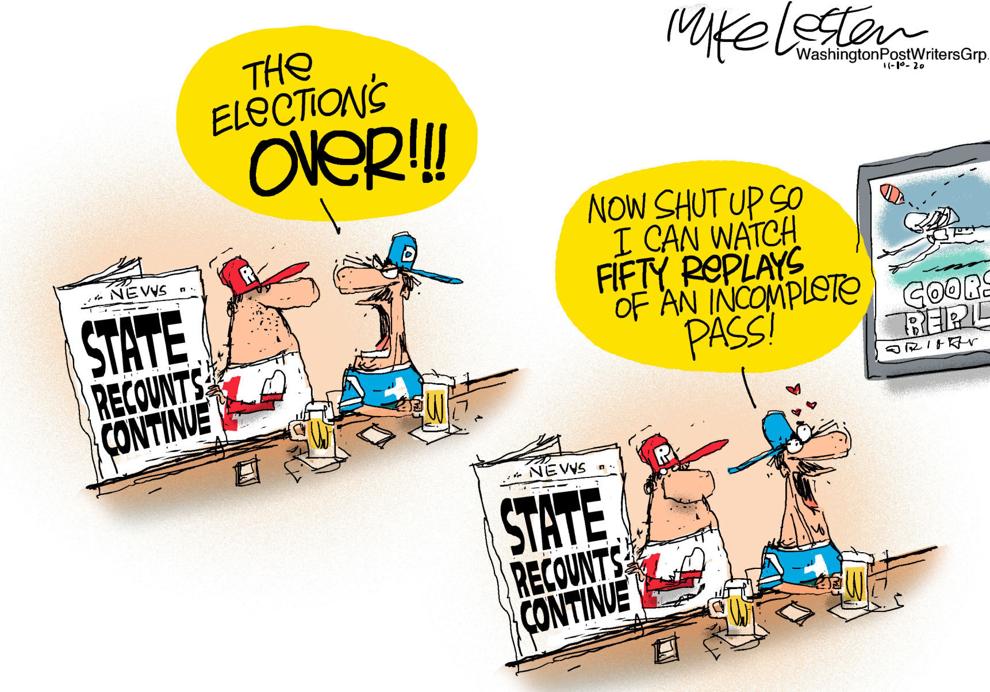 Mike Lester cartoon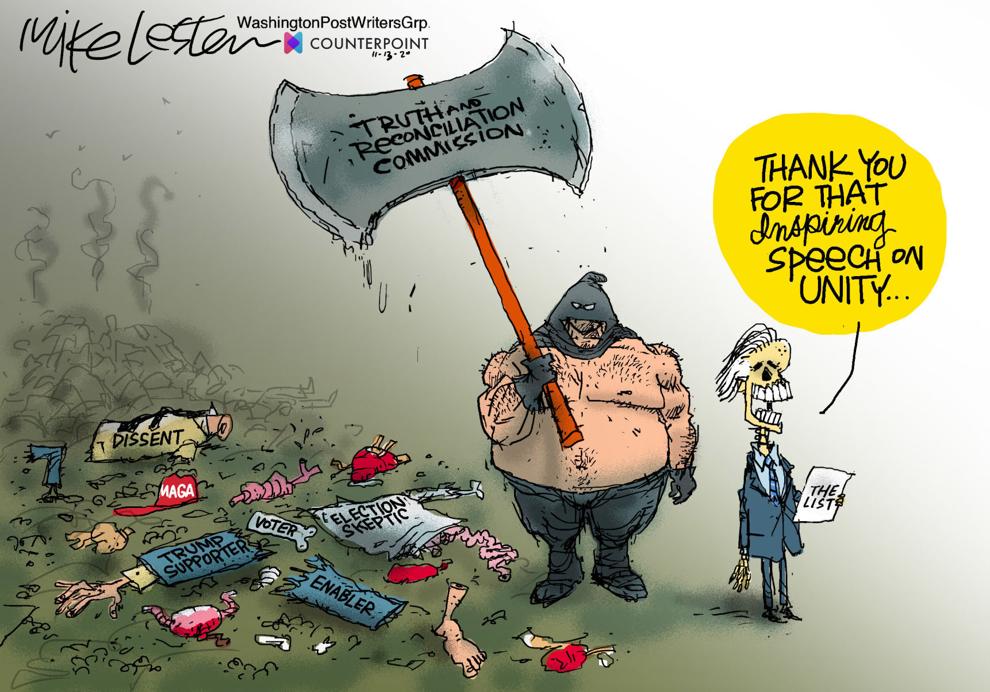 Lisa Benson cartoon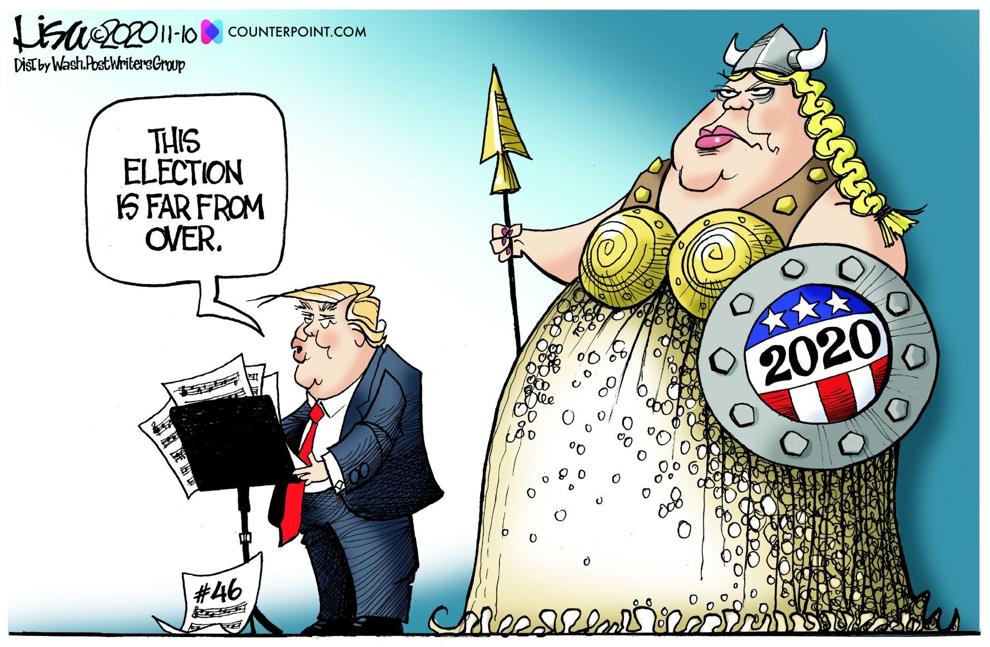 Lisa Benson cartoon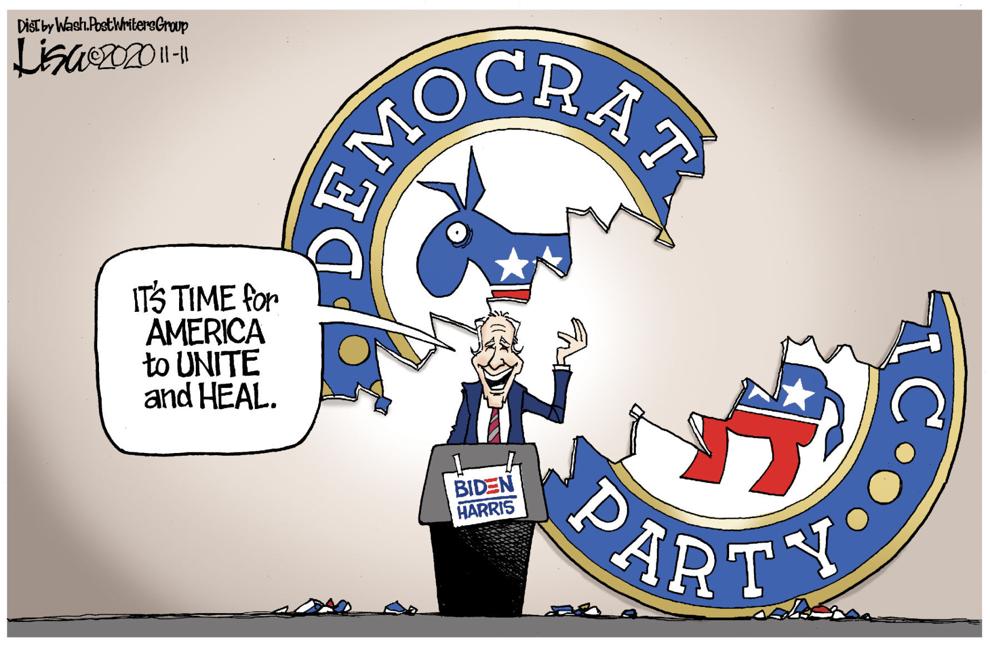 Lisa Benson cartoon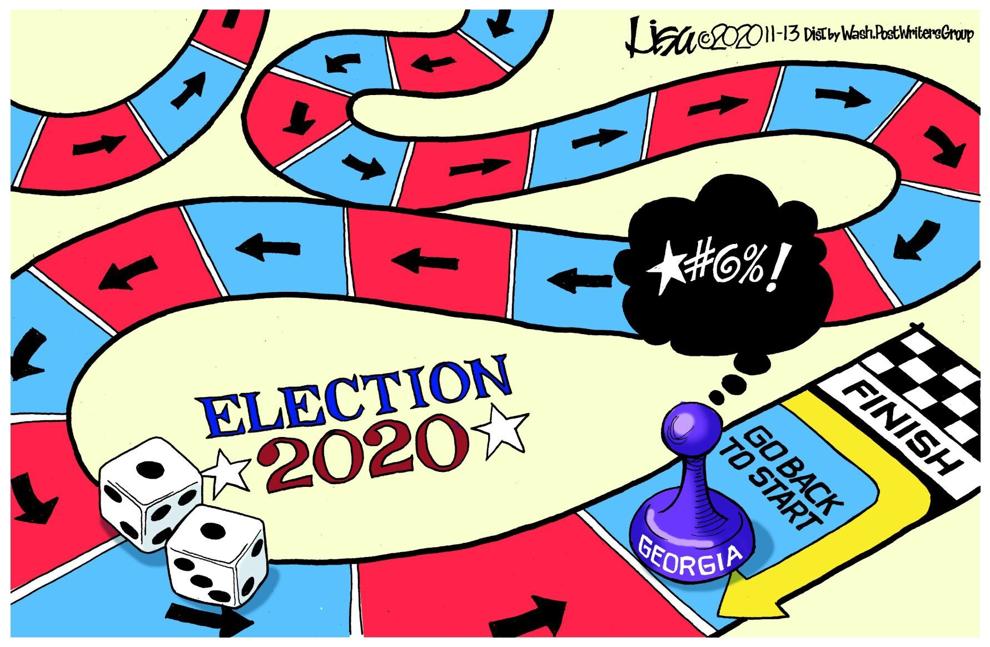 Jeff Danziger cartoon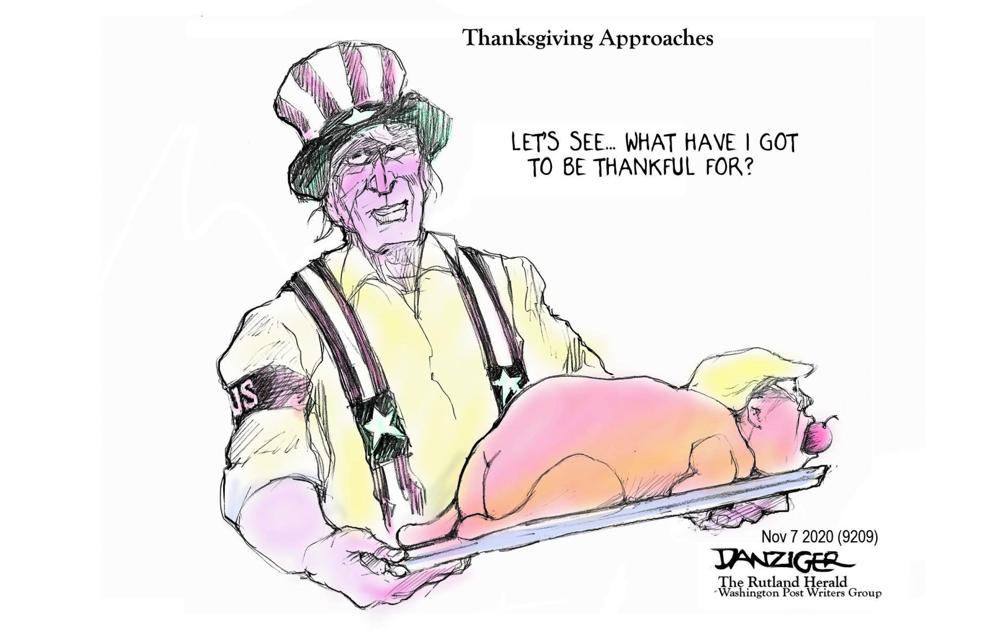 Jeff Danziger cartoon
Jeff Danziger cartoon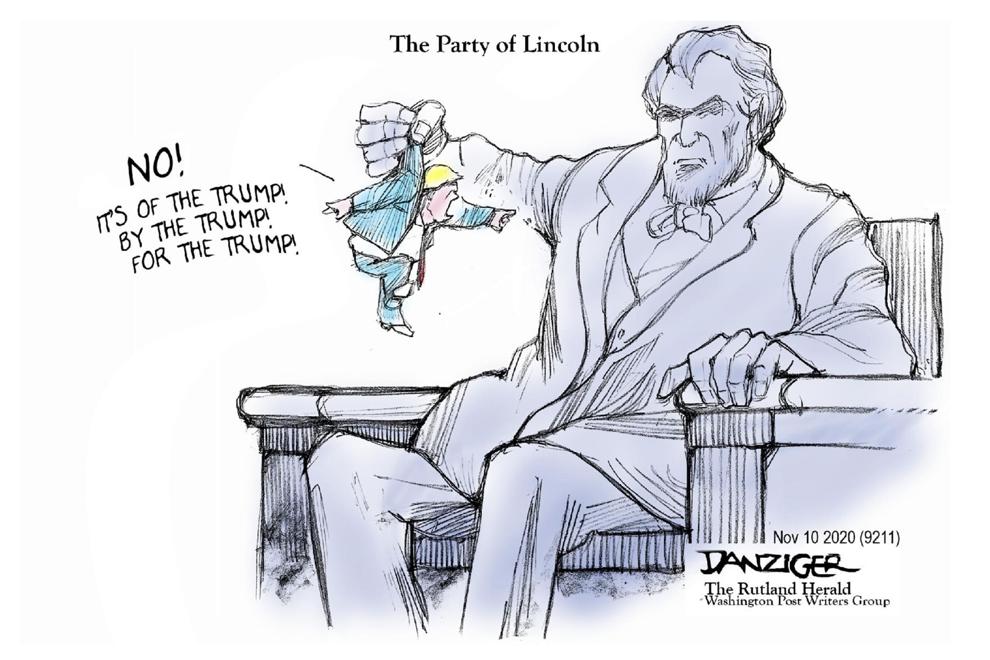 Jeff Danziger cartoon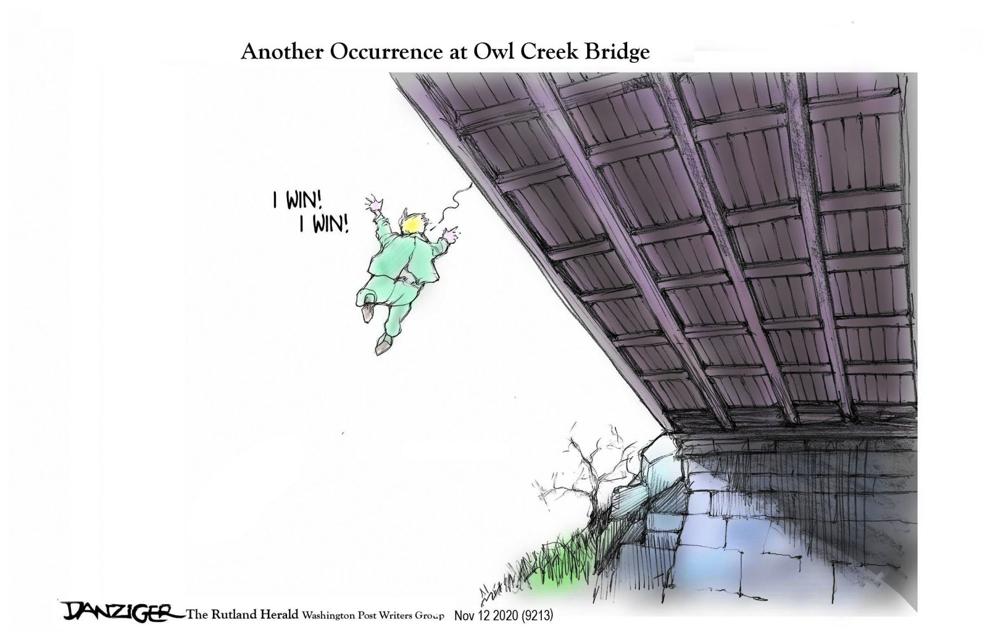 Jeff Danziger cartoon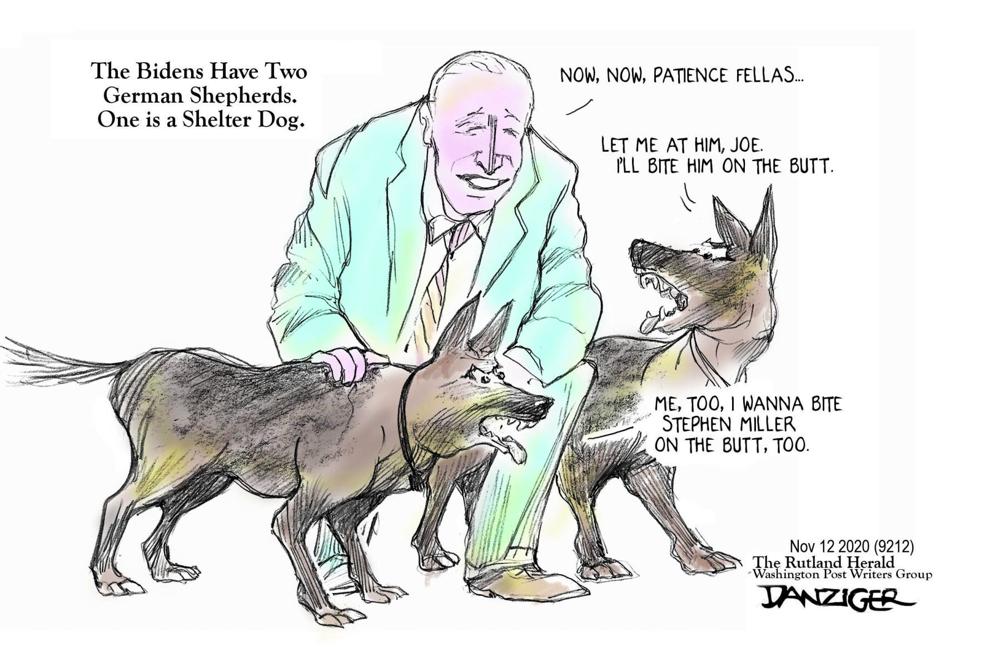 Jack Ohman, editorial cartoon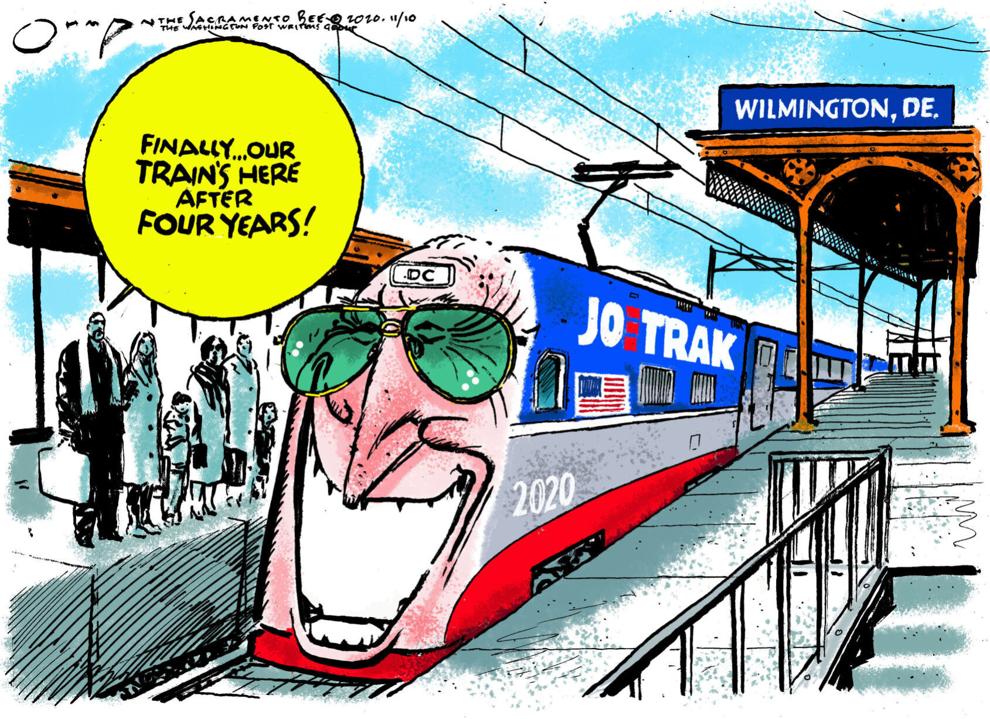 Jack Ohman, editorial cartoon
Jack Ohman, editorial cartoon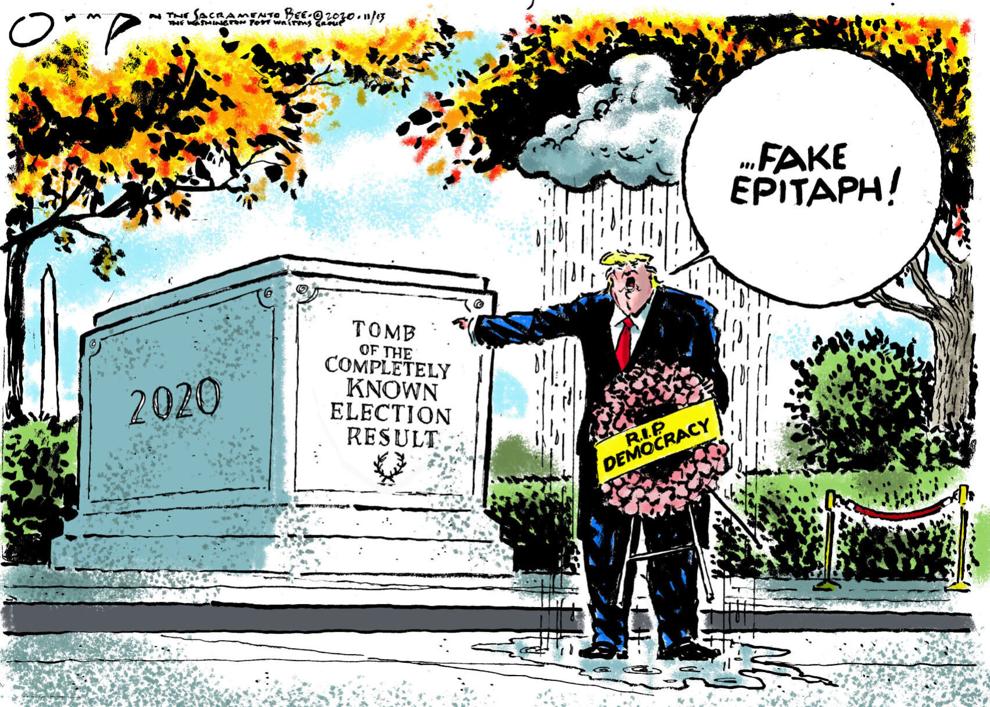 Jack Ohman editorial cartoon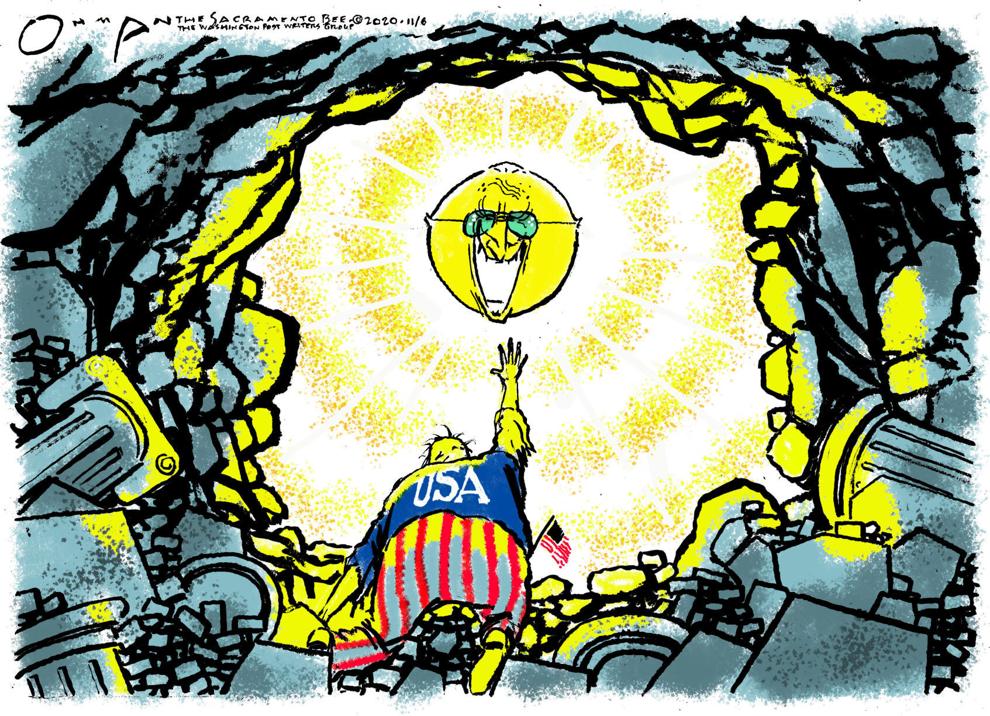 Jack Ohman editorial cartoon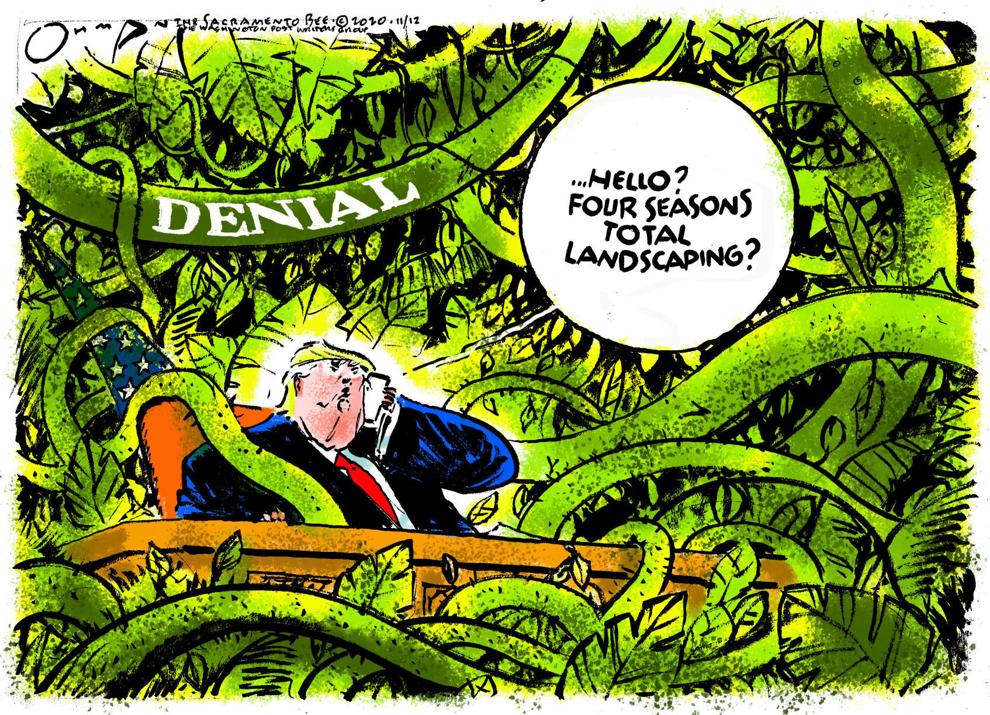 Jack Ohman editorial cartoon
Clay Bennett cartoon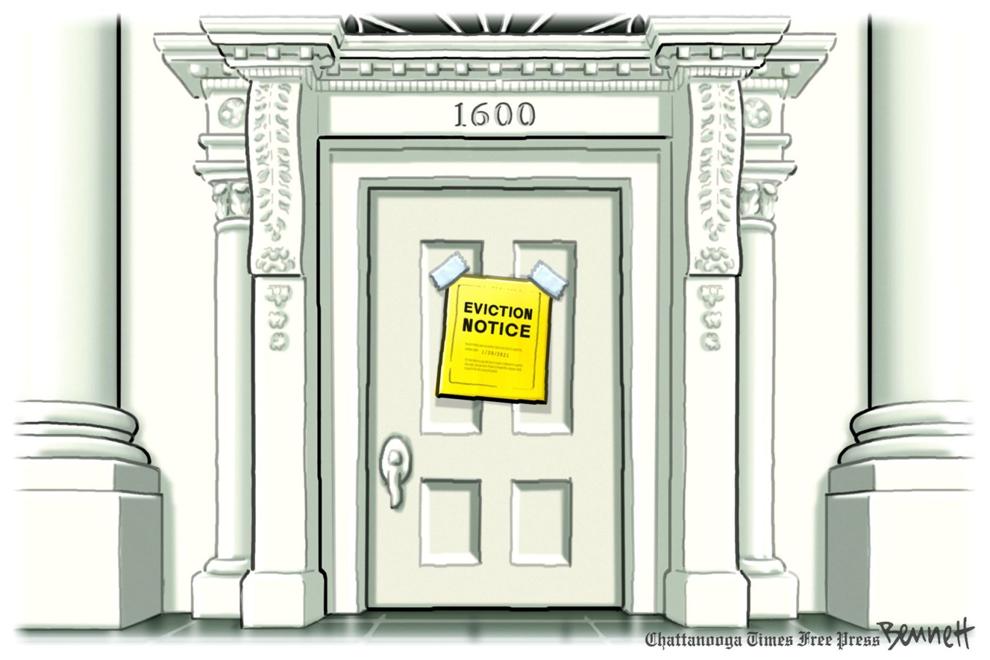 Clay Bennett cartoon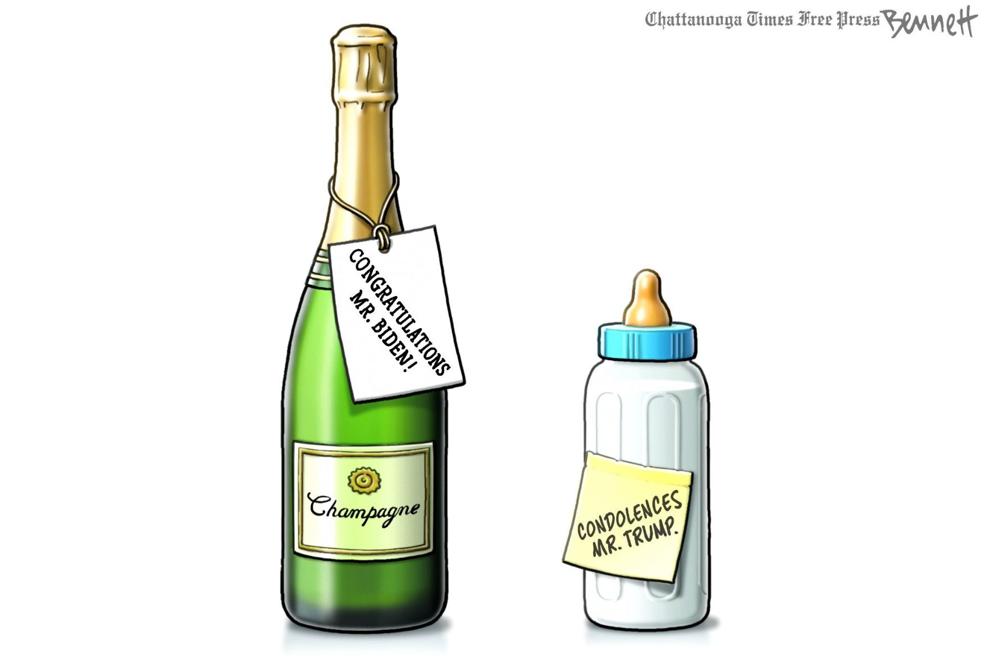 Clay Bennett cartoon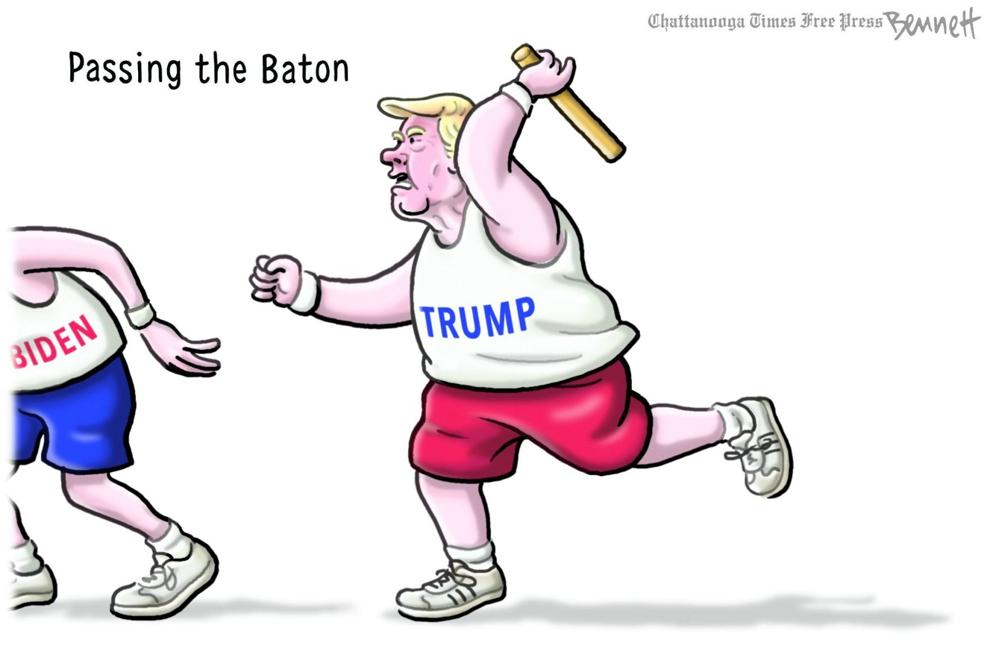 Clay Bennett cartoon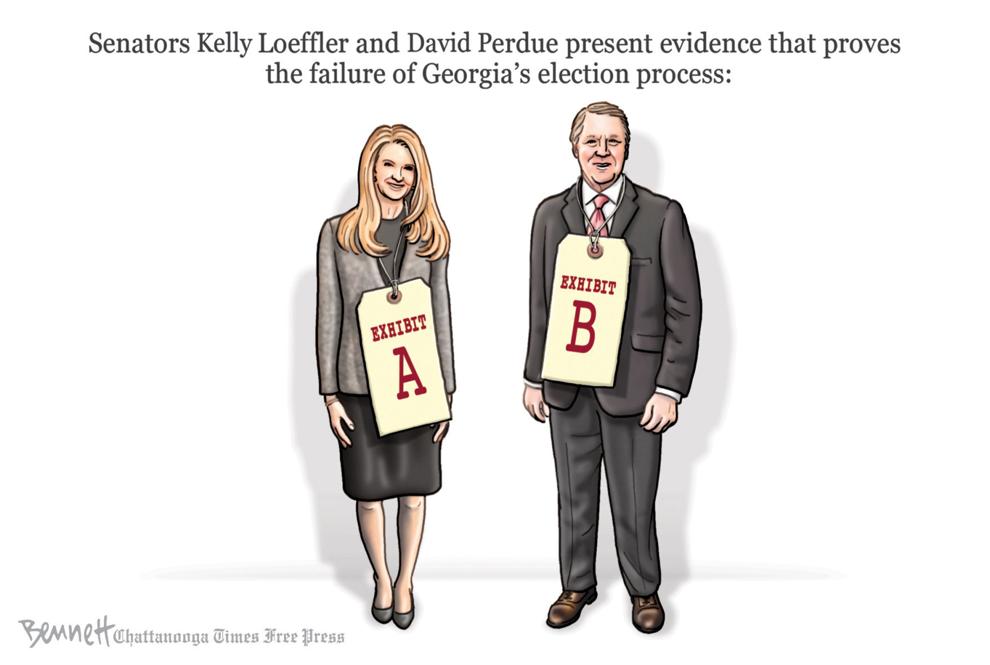 Clay Bennett cartoon
Clay Bennett cartoon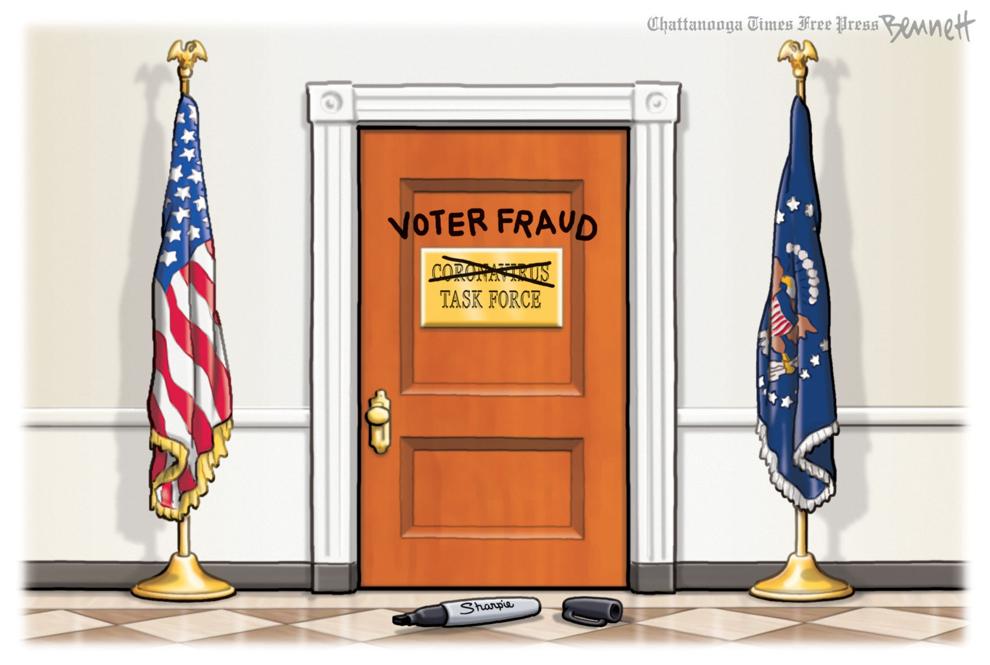 Clay Bennett cartoon