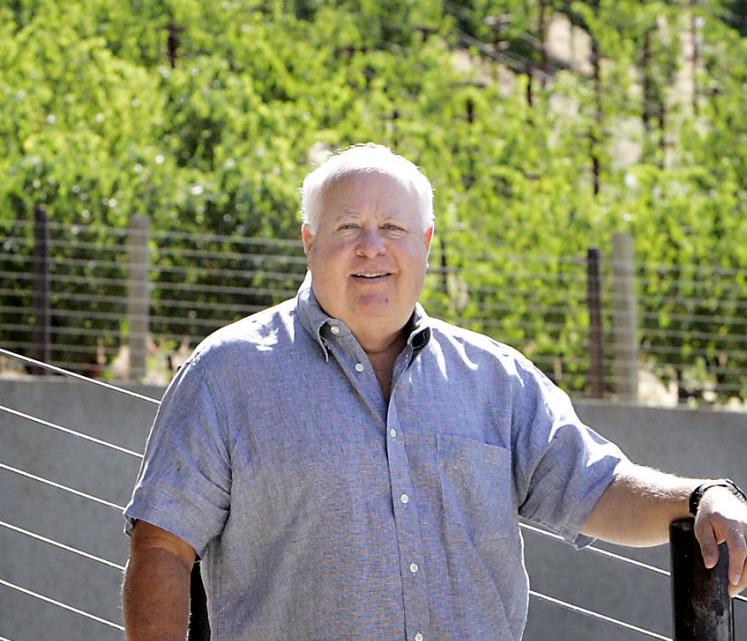 The end of a years-long row between two unrelated winemakers over the use of their shared name appears to be in sight.
As of last week, a settlement is reportedly in the works to end a civil suit between Davis Family Vineyards in Healdsburg, owned by Sonoma County vintner Guy Davis, and Davis Estates in Calistoga, owned by Napa vintner Mike Davis.
Attorneys for both parties declined to comment on the details of a possible settlement, which was still in the works as of Friday. In a Tuesday email, Davis Estates' attorney Daniel Reidy, of Reidy Law Group in St. Helena, wrote: "The parties are continuing work on a settlement agreement and may issue a joint written statement when completed and signed."
The two wineries, situated less than 25 miles apart, have been in conflict over their name similarity since at least 2014. The dispute intensified when Davis Estates opened a new Calistoga cave and tasting room in 2016, stewed with cease and desist letters from the Healdsburg winery in May of that year and boiled over last December with a civil suit from Davis Family Vineyards accusing Davis Estates of infringing on its trademark.
While the terms of the settlement are at this point unknown, the potential for the case to be resolved without trial is an unexpected turn, as the crux of the lawsuit centered on Davis Estates ending their use of the Davis surname, which owner Mike Davis adamantly refused to do.
When the lawsuit was filed last year Davis said in a statement, "Since Guy Davis has chosen litigation, we have no choice but to aggressively defend 'Davis Estates' in this lawsuit and the right to use our family name."
Doubts about the possibility of a settlement had persisted as recently as March in a joint case management statement noting that attorneys had discussed the prospect of settlement, but that such an agreement appeared unlikely, per Davis Estates' stance that they would not stop using the name.
Yet on Wednesday, an order to conditionally dismiss the case was filed in federal district court following a settlement conference between the two wineries in late September. The conference was the second such meeting between the two, according to court documents, as an earlier settlement conference was held in May.
The case was referred to Magistrate Judge Elizabeth D. Laporte for the settlement conferences in March, when Reidy and Davis Family Vineyards' attorney John Dawson met before U.S. District Judge James Donato.
According to a court transcript, before referring the case, Donato pressed Dawson on the supposed name confusion and the nature of the lawsuit. "…I know it's wine and they both have the name Davis on them," he said, "but you don't get the word 'Davis' exclusively in the wine industry."
Dawson rehashed several alleged instances of Davis Family Vineyards having lost business because of the confusion. Among the most recent was a request for wine from Davis Family Vineyards that was emailed instead to Davis Estates. The email, Dawson said, was ultimately forwarded to Davis Family Vineyards, but the event had passed.
"So they have come on the market and they are eating our lunch," he told the court.
Countering, Reidy noted that Davis Estates had offered to meet with Davis Family Estates on the issue at the end of 2014, but the meeting was not accepted. The wineries then had no contact for a year and half, Reidy said. "All of a sudden … at the end of last year we started, you know, hearing things and then heard from plaintiff's counsel…," he said.
Per the alleged loss of sales, Reidy told the court, "I think in the scheme of things these couple of incidences are pretty minimal. We have no evidence, of course, that there has been any lost sales of the sort, but we're going to need to look into that and see to the extent that these claims have validity."
In referring the case to Magistrate Judge Laporte, Donato noted, "…in my recent experience, these cases have been amicably resolved fairly quickly; meaning, within six months or so."
He added, "Maybe you can come up with a modus vivendi where you both live with the word 'Davis.' If not, you can come back to me and we'll fire it up," referring to a trial that at this point appears to have been avoided.
Get local news delivered to your inbox!
Subscribe to our Daily Headlines newsletter.