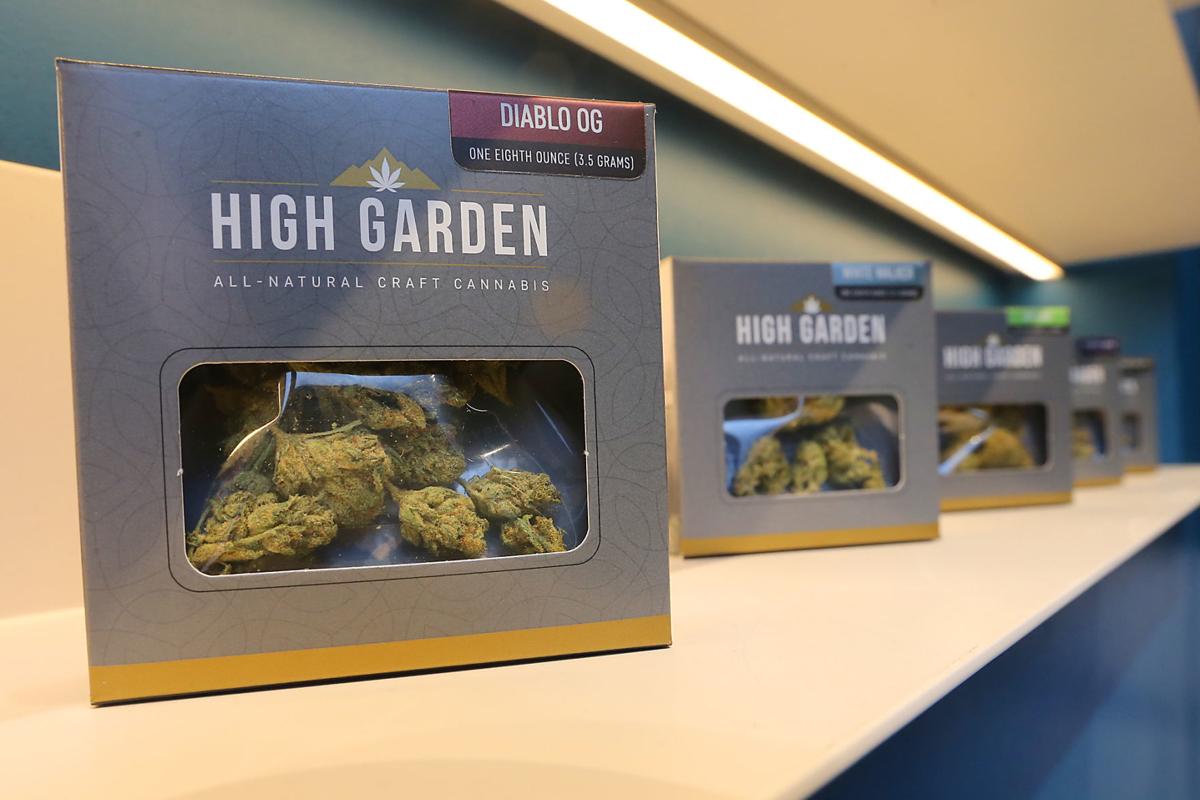 If Yountville voters green-light the sale of marijuana products this fall, the basic rules for local retailing will be in place.
The Town Council last week approved the wording of an ordinance to govern future businesses dealing in cannabis products, putting Yountville on track to become Napa County's second city to permit sales – and potentially the first to allow cannabis retailing to all adults. The rules would take effect pending approval Nov. 3 of a ballot measure legalizing cannabis sales in the resort town of about 2,800 people.
Napa is the county's only city to have legalized cannabis sales. Its sole outlet, Harvest of Napa, opened at the end of 2018 and sells smokable, edible and other products only to customers with a doctor's recommendation.
Requirements for a Yountville retailing permit would include not making products visible from outside; filing plans for odor control, security, inventory control and community relations; and information about other cannabis businesses operated by an applicant. Yountville would collect an annual tax of up to 3 percent of a seller's gross revenue.
A retail site also cannot be placed next to residential zones, except when the property abuts the backyard of a private home. Cannabis sellers also must operate at least 300 feet from churches, schools and community spaces, and alcohol may not be sold, consumed or possessed on the premises. Businesses selling alcoholic beverages cannot operate in the same space as a marijuana retailer or next to one.
The ordinance allows Yountville to issue one commercial cannabis license to the applicant it deems the most qualified, and the permit would run for one year, subject to renewal by the town.
One remaining step before the cannabis retail issue goes before voters is the wording of a ballot measure summary, which California law limits to 75 words.
Council members in May grappled with the wording of a summary, ultimately deciding not to include any language about where town zoning laws may allow cannabis businesses to operate to avoid bumping against the 75-word limit.
Instead, the council chose to leave zoning questions aside until after voters approve of cannabis retailing, and then organize public forums to help decide whether to allow such businesses near the Washington Street business district, Old Town on the north end of Yountville, or west of Highway 29.
The council is scheduled to discuss a ballot measure summary June 16 and formally put the measure on the November ballot, according to Town Manager Steve Rogers.
Get local news delivered to your inbox!
Subscribe to our Daily Headlines newsletter.