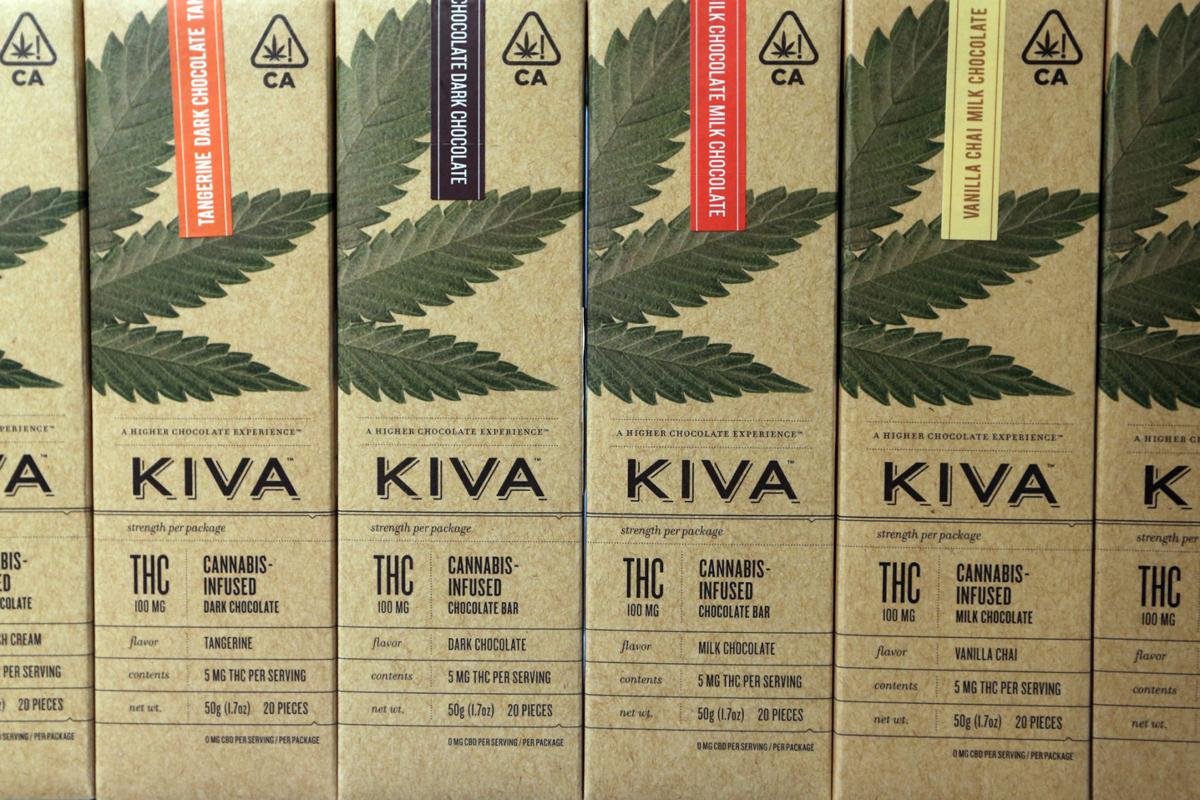 Yountville voters may get the chance this November to decide whether to allow cannabis products to be sold in their town. Where in town a seller might ply the trade, however, will likely be a debate for another day.
The shape of a potential ballot measure to legalize and tax marijuana sales has come into focus this month, with the Yountville Town Council moving toward a proposition to permit one retailer within town limits and collect up to a 3 percent tax on its gross revenue. A council vote to place the measure on the fall ballot is slated for June 2.
But in a discussion last week, councilmembers shied away from packing a set of zoning rules into a cannabis measure, for reasons of both election law and public participation.
Some worried that stuffing a full set of rules on a cannabis business' placement into the ballot language that also must state the basic rules of retailing would strain the limits of the 75-word summary required in California.
In addition, the decision about which neighborhoods can and should host a retailer is important enough to share widely with townsfolk through public forums and ample debate, added Councilmember Margie Mohler.
"If the measure does not pass, we won't have to go through this exercise" of zoning, she said. "If it does pass, it's going to be an important conversation to have with the public. … By putting too much in there, we might be doing the ballot measure a disservice, both for those who want to vote yes and those who want to vote no."
Since approving the writing of a ballot measure in March, Yountville leaders have debated the ground rules for becoming Napa County's second city to legalize over-the-counter sales of cannabis-based products – and possibly the first to allow their sale for non-medical purposes. The county's sole legal marijuana outlet is Harvest of Napa, which opened at the end of 2018 in the city of Napa and requires customers to have a doctor's recommendation in order to shop.
The draft measure that has since emerged sets many of the conditions a future cannabis outlet must meet, including tax payments and gaining a commercial cannabis permit as well as a use permit from the town.
In what area a seller can open its doors, however, remains to be settled – although town planners have shared four possible zones.
Options include the Old Town area at the north end of Washington Street; the south end of Washington from Mulberry Street to Veterans Memorial Park; the retail district west of Washington that includes The Shops at the Marketplace (formerly V Marketplace); or a strip of Wine Train-owned land to the west, separated from downtown by Highway 29.
While California law already sets location requirements for cannabis sellers such as minimum distances from schools, parks and other children's gathering places, Mayor John Dunbar urged adding a map of allowable zones to the ballot language. "I want to assure the residents that there are only certain parts of town where this business would even be possible," he said.
Others, however, were wary of tying Yountville's hands without thoroughly studying the possible places for retailing to take place, particularly if such boundaries later change from those approved by voters.
"If you mention the overlay (over existing zoning maps), you have to be pretty specific about the boundaries in the measure," said Town Manager Steve Rogers. "Because people will vote based on whether they think a retailer will, or will not be, in their area."
Yountville's Town Council met by online video conference, as other local government bodies have done since Napa County declared a shelter-at-home emergency March 20 due to the coronavirus pandemic.
Get local news delivered to your inbox!
Subscribe to our Daily Headlines newsletter.