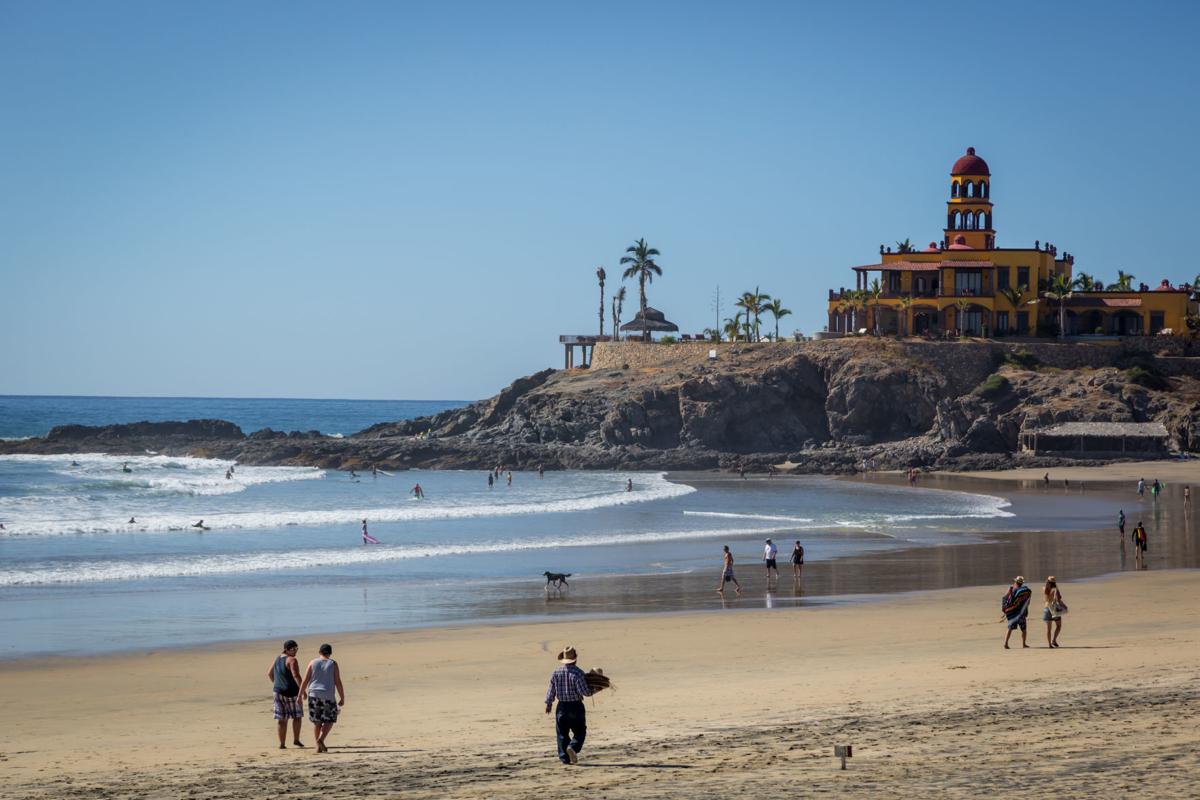 The Napa Valley's newest bond will be a cultural exchange between the town of Yountville and a city more than 1,500 miles to the south, in Mexico.
The Town Council recently accepted an invitation from Todos Santos, in the Mexican state of Baja California Sur, to form a "sister city" alliance, the first of its kind in Yountville since it incorporated more than half a century ago.
"I think the cultural exchange is a very worthwhile exercise and I highly support this, and having a Mexican city as our first sister city is a wonderful gesture," said Councilmember Marita Dorenbecher, who supported the alliance along with her four colleagues.
Promoting the bond is Cindy Saucerman, who served as Yountville's mayor from 2006 to 2010 and later led the town's Chamber of Commerce before stepping down in 2016. Splitting her time between Yountville and Todos Santos, Saucerman in recent months discussed a possible cultural alliance between the towns with Todos Santos Mayor Roberto "Tito" Palacios, acting on an invitation the city first extended to Yountville in April 2018.
"I think we have something to learn from them and what they are doing, as they have something to learn from our programs here," she told the Yountville council earlier this month. "If we were to adopt Todos Santos as a sister city, the benefits for both jurisdictions would be welcome if not indispensable."
"They're looking for ideas, looking for different suggestions in cultural exchange," she said. "I know the Hispanic culture in the Napa Valley is rich and full, and there's lots of programming going on, and I hope this council can embrace that as a small gesture."
Under the agreement, Yountville will join Sister Cities International, an organization founded by President Dwight D. Eisenhower in 1956 to foster citizen diplomacy between U.S. communities and their counterparts abroad. The Washington-based nonprofit sponsors agreements connecting 471 communities in 138 nations, according to a statement from Sister Cities International President Roger-Mark de Souza.
Yountville's agreement calls for a separate committee, rather than town staff, to oversee any sister-city arrangements. In a letter to the council last month, Saucerman reported at least six residents have shown an interest in joining a committee to decide what programs to create and what kinds of cooperation to pursue with Todos Santos.
Members of Sister Cities International can maintain official partnerships with multiple communities, as the city of Napa has done. Napa officials have made alliances with, Iwanuma, Japan; Launceston, Tasmania, Australia; and the Casablanca Valley in Chile, sometimes sending delegations overseas or welcoming them in the city.
Get local news delivered to your inbox!
Subscribe to our Daily Headlines newsletter.