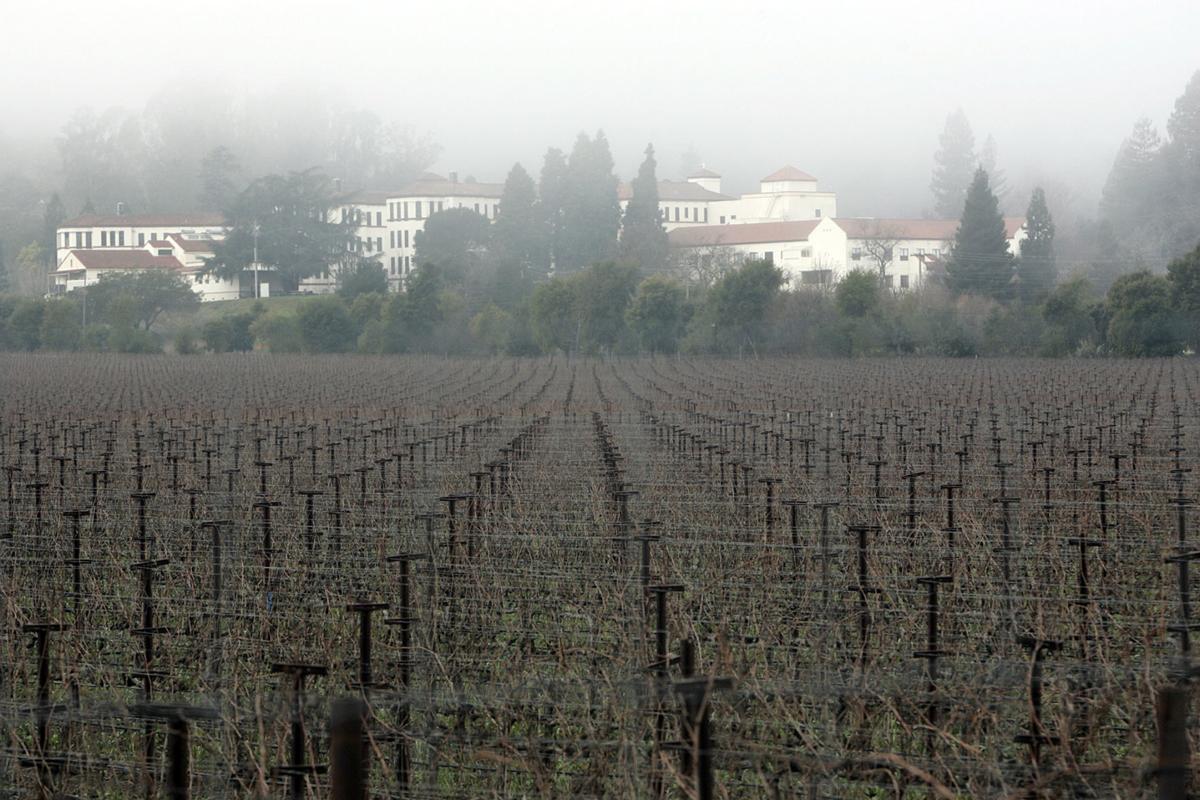 The Veterans Home of California has closed its Yountville campus, home to more than 770 retired military veterans and spouses, to most visitors as state and local health emergencies continue in the wake of the coronavirus pandemic.
The restriction took effect at 9 a.m. Sunday, according to Lindsey Sin, spokesperson for the state Department of Veterans Affairs, and applies to the Yountville home and seven others from Redding to Chula Vista outside San Diego. Visitations are suspended except for those seeing residents in the hospice care unit.
"We have notified residents and families of this change and will work with them to stay connected remotely," Sin said in an email. Yountville staff have informed residents and families that they will assist with connecting them and providing video-calling options such as Skype and FaceTime.
Other measures now in place at the Yountville home include postponing all group activities and trips, as well as staggered mealtimes and social distancing at the dining hall, according to Sin. To further reduce person-to-person contact, staff members are serving meals to some residents in their rooms and increasing the cleaning and sanitizing of all spaces, she said.
Napa County has reported no cases of people contracting the coronavirus, also known as COVID-19, through person-to-person contact. Sin reported no cases of Yountville Veterans Home residents contracting the virus.
"If a resident or employee is suspected to have COVID-19 at one of our Homes, we will follow state and federal health authority directives to immediately isolate them and contact the local health officer for that county," Sin said in a follow-up email Sunday afternoon.
The only people known to be observed for COVID-19 in the Napa Valley were two passengers on the Diamond Princess cruise ship, which was struck by a coronavirus outbreak. Both of those patients were taken to Queen of the Valley Medical Center in February before being transferred out of the county. One person tested positive for the virus and was sent to a hospital in Spokane, Washington, while the other tested negative and completed a two-week quarantine at Travis Air Force Base in Fairfield.
The county has been under a local health emergency since Thursday, when Public Health Officer Dr. Karen Relucio advised against gatherings of more than 250 people and called for at least 6 feet of person-to-person spacing at smaller assemblies. Relucio's directive, which followed a similar statewide statement by Gov. Gavin Newsom, also restricts visitation at skilled nursing and long-term care centers as a protective measure for elderly and chronically ill patients.