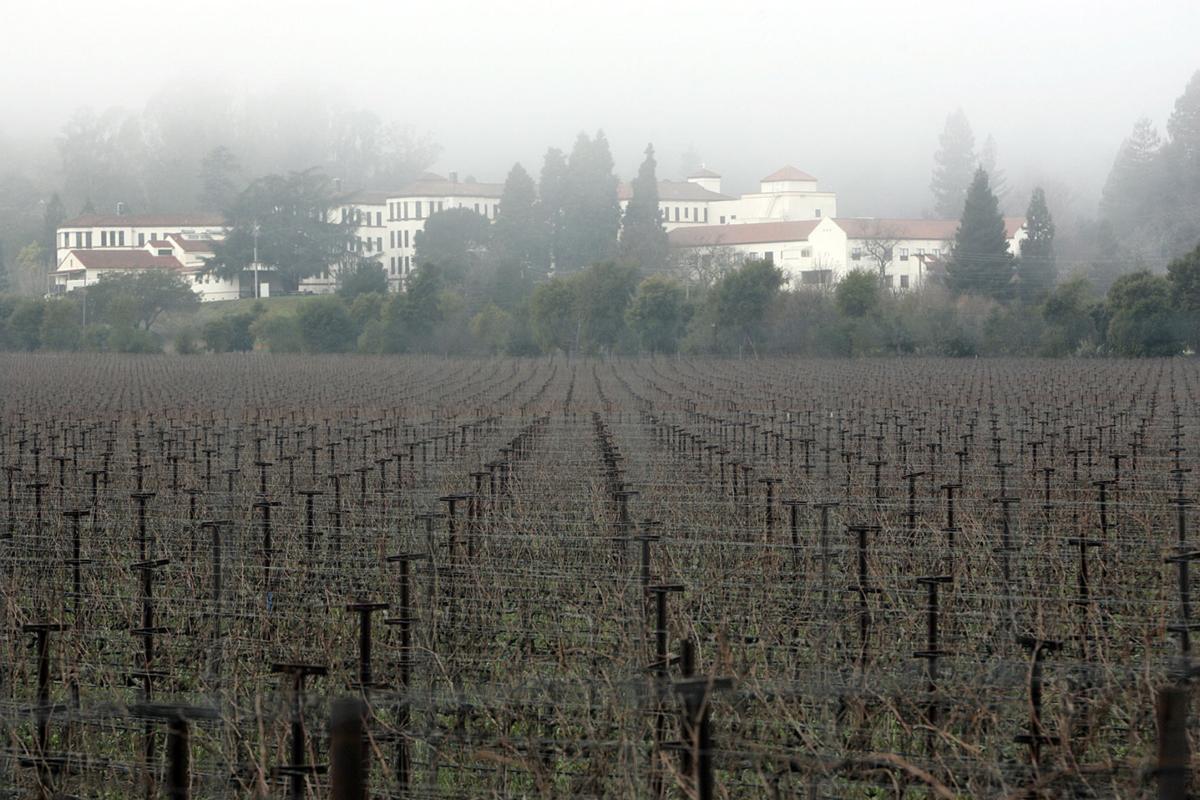 Amid a new surge of coronavirus infections in California and the U.S., the state is further restricting entry and exit to the Yountville Veterans Home.
On Friday, the state Department of Veterans Affairs announced a two-hour leave limit on those living at the Yountville facility, home to more than 700 retired service members and spouses. The rule applies to all resident trips away from campus except for medical appointments, according to CalVet spokesperson Lindsey Sin.
"If they are off campus for more than two hours, residents will be subjected to a multi-day self-isolation in their rooms," Sin wrote in an email. "We know this has been a long, difficult battle against this virus, but CalVet and all of our employees remain committed to continuing our efforts to successfully combat this virus."
Sin did not say how many cases of COVID-19 have been confirmed among residents of the Yountville home, one of eight military retirement communities operated by CalVet, but listed 25 resident cases and two deaths across the network, which includes retirement centers stretching from Redding to Chula Vista near San Diego.
Veterans Home resident James Musson said Saturday that KVET, the campus' closed-circuit television station, reported 11 people living at the home, including three in nursing care, have tested positive for the virus. Residents of five housing sections are in isolation, have been asked to avoid common areas, and are having their meals delivered and prescriptions filled by mail, he said.
Those testing positive for COVID-19 have been moved to the Yountville campus' critical care and respiratory care units, and some who have had direct contact with infected residents have been shifted to the Hostess House on the premises, according to Musson.
Sin did not say where those infected with or potentially exposed to the coronavirus are sheltering but did confirm both groups are being isolated and monitored in specific buildings.
Following Napa County public health guidelines, isolation orders for an individual building will be lifted once two consecutive weekly tests yield negative results for all residents in that building, Sin said Monday afternoon. In the meantime, all meals and medicines will be delivered.
Nearly all residents of the Yountville home were tested for COVID-19 last week, with another round of testing scheduled for Tuesday and Wednesday, Sin said. Tests are performed weekly during isolation orders, with a turnaround time of 24 to 48 hours in most cases, she added.
The Yountville home's main dining room had opened earlier this month with reduced capacity and social-distancing changes, but has again closed and is providing meals on a grab-and-go basis, according to Sin. Some residents are being served through the facility's Meals on Wheels program, and the home's creative arts and member services centers are closed, although the campus pharmacy is open for medication pickup on weekday afternoons except Wednesdays.
CalVet announced the rule changes ahead of a tightening of business and other restrictions in Napa County due to a surge of coronavirus cases in recent weeks. On Monday, California announced the county will drop two notches on the state's four-tier scale for COVID-19 spread, from orange to the bottom purple level, requiring restaurants, houses of worship, wine tasting rooms and fitness centers to operate only outdoors. Retail stores also will be limited to 25% of their normal capacity under the curbs, which were to take effect Tuesday.
The 251 new infections Napa County reported last week were its highest one-week total to date, up from 58 Oct. 10-16.
As of Friday, CalVet had conducted more than 11,000 tests on residents of its eight Veterans Homes and nearly 20,000 tests on employees, and continues to test all residents and staff weekly, Sin said.
During the summer, the Yountville home lost a longtime employee to the coronavirus. Gwendolyn Robinson, a 62-year-old Vallejo resident who worked in the home's volunteer services office, died July 18 after falling ill nearly two weeks earlier.
After four of the Veterans Home's roughly 860 employees and one resident tested positive for the virus in July, those living in two residential blocks were placed under a 14-day quarantine and other residents were tested, the home's Allied Council said at the time.
Editor's note: Because of the health implications of the COVID-19 virus, this article is being made available free to subscribers and non-subscribers alike. If you'd like to join us in supporting the mission of local journalism, please visit napavalleyregister.com/members/join.
Watch Now: No need to cancel Thanksgiving, but play it safe
Photos: Faces and Places, Nov. 15
Catch up on Napa County's top news stories
Concerned about COVID-19?
Sign up now to get the most recent coronavirus headlines and other important local and national news sent to your email inbox daily.