Today is Thursday, June 25. Let's get caught up.
These non-virus headlines are in the news this morning:
The outcry has reverberated for weeks online and at demonstrations nationwide: Arrest the cops who killed Breonna Taylor.
President Donald Trump's plans to kick off Independence Day with a showy display at Mount Rushmore are drawing sharp criticism from Native Americans who view the monument as a desecration of land violently stolen from them.
For the first time, nonwhites and Hispanics were a majority of people under age 16 in 2019.
Read on for these stories, other top headlines, celebrity birthdays and more.
Top stories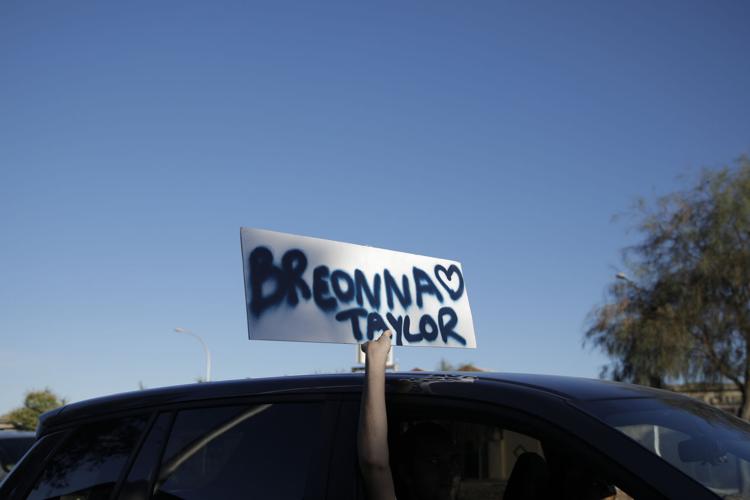 Impatience grows for cops' arrests in Breonna Taylor's death
The outcry has reverberated for weeks online and at demonstrations nationwide: Arrest the cops who killed Breonna Taylor.
But three months after plainclothes detectives serving a warrant busted into her Louisville, Kentucky, apartment and shot the 26-year-old Black woman to death, only one of the three officers who opened fire has lost his job. No one is facing criminal charges.
Calls for action against the officers have gotten louder during a national reckoning over racism and police brutality following George Floyd's death in Minneapolis. Officials there are prosecuting four officers involved, including bringing a murder charge against the officer who pressed a knee into Floyd's neck on May 25.
That has left people, from protesters to celebrities, wondering why justice is slow to come in Taylor's case.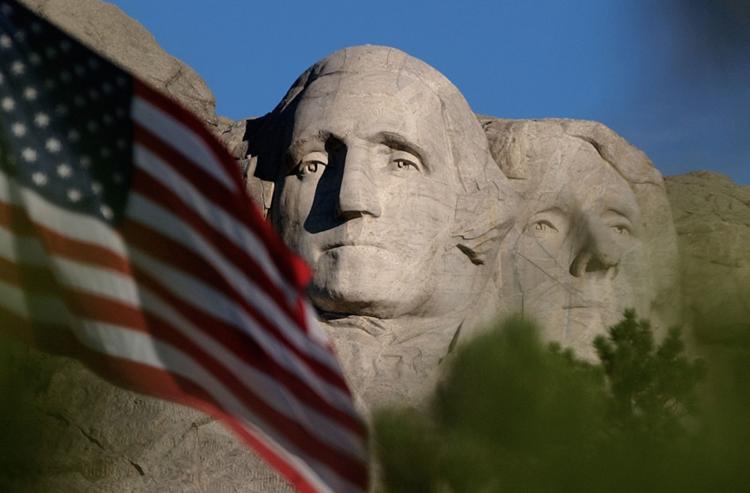 'Faces of the conquerors': Trump trip to Rushmore draws fire
Several groups led by Native American activists are planning protests for Trump's July 3 visit, part of Trump's "comeback" campaign for a nation reeling from sickness, unemployment and, recently, social unrest. The event is slated to include fighter jets thundering over the 79-year-old stone monument in South Dakota's Black Hills and the first fireworks display at the site since 2009.
But it comes amid a national reckoning over racism and a reconsideration of the symbolism of monuments around the globe. Many Native Americans activists say the Rushmore memorial is as reprehensible as the many Confederate monuments being toppled around the nation.
"Mount Rushmore is a symbol of white supremacy, of structural racism that's still alive and well in society today," said Nick Tilsen, a member of the Oglala Lakota tribe and the president of a local activist organization called NDN Collective. "It's an injustice to actively steal Indigenous people's land then carve the white faces of the conquerors who committed genocide."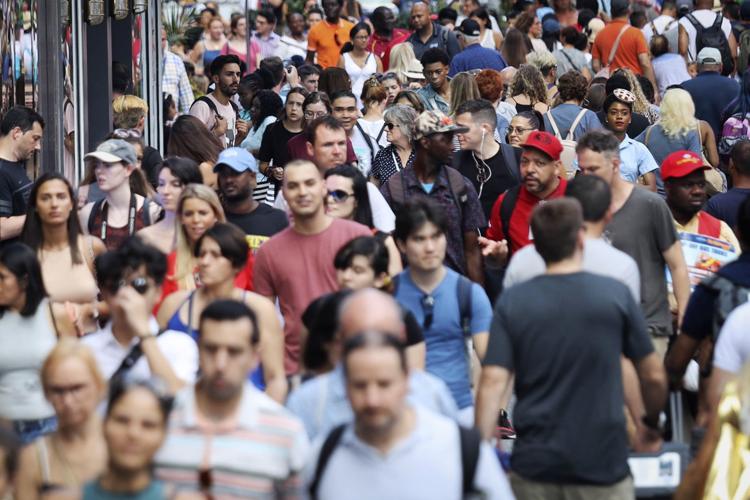 Census shows white decline, nonwhite majority among youngest
For the generation of Americans not yet old enough to drive, the demographic future has arrived.
For the first time, nonwhites and Hispanics were a majority of people under age 16 in 2019, an expected demographic shift that will grow over the coming decades, according to figures released by the U.S. Census Bureau on Thursday.
"We are browning from bottom up in our age structure," said William Frey, a senior fellow at The Brookings Institution. "This is going to be a diversified century for the United States, and it's beginning with this youngest generation."
In other news today ...
Three white men have been indicted on murder charges in the killing of Ahmaud Arbery, a Black man fatally shot while running in a neighborhood near Georgia's coast.
Democrats will hold an almost entirely virtual presidential nominating convention Aug. 17-20 in Milwaukee using live broadcasts and online streaming.
Trump is doubling down on a strategy he believes worked to his advantage four years ago: seizing on divisive culture wars and using race-baiting rhetoric. His GOP allies on Capitol Hill are looking on with alarm.
European olives, chocolate, gin and beer made with malt are among the latest products that could be hit with steep tariffs as part of a U.S.-European dispute over government subsidies to aircraft makers.
Polls opened in Russia on Thursday for a week-long vote on constitutional changes that would allow President Vladimir Putin to stay in power until 2036.
Bayer said that it will pay up to $10.9 billion to settle litigation over the weedkiller Roundup, which has faced thousands of lawsuits over claims it causes cancer.
Click on the links below for full versions of these stories and scroll further for trending stories, a look at today in history and celebrity birthdays.
Today's national forecast
A dry air mass from the Sahara is moving over the Gulf Coast this morning but is it thick enough to inhibit the humidity and rainfall in the Southeast? CNN Meteorologist Pedram Javaheri has the forecast.
Trending today
Image of the day
On this date
Happy birthday to ...
Be the first to know
Get local news delivered to your inbox!