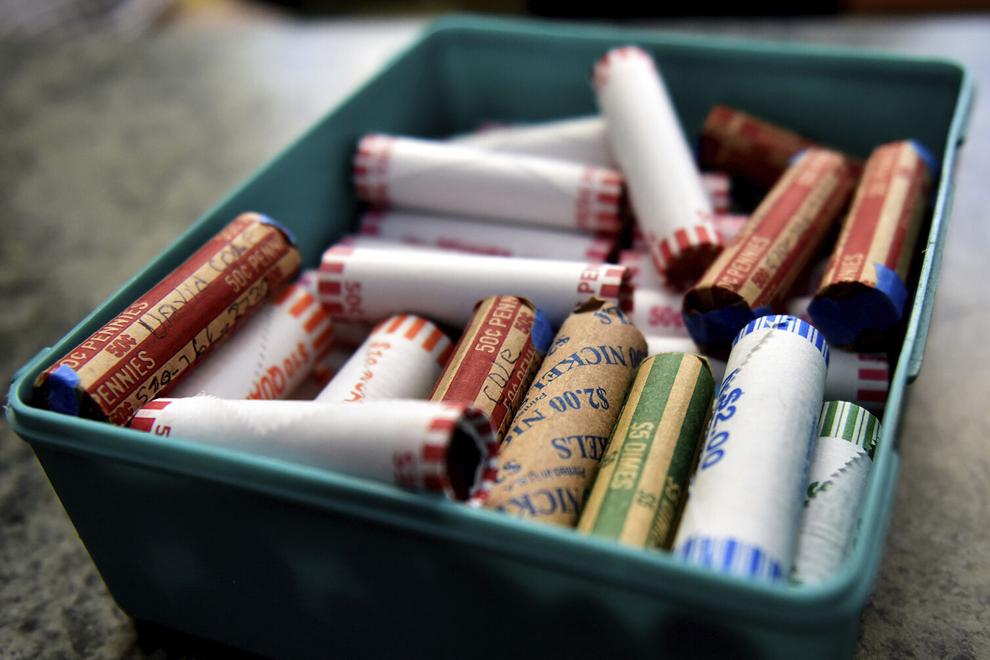 CLAIM: There is no coin shortage. Coins get recirculated, they don't just disappear. The government is trying to usher in a cashless society.
THE FACTS: Not so, says The Federal Reserve, which manages the country's coin inventory.
Coins aren't being circulated because businesses are closed and sales are down during the pandemic. And the government isn't pushing the U.S. into a cashless society, either. The U.S. Mint is actively producing more coins to alleviate the short supply. Despite that, posts circulating widely on Facebook are suggesting that the shortage of coins in the U.S. is a hoax because it doesn't make sense for the currency to have "disappeared." The posts suggest a larger conspiracy is at play to usher us all into a "cashless" era. The Federal Reserve has explained that the supply chain is severely disrupted by the pandemic.
"With establishments like retail shops, bank branches, transit authorities and laundromats closed, the typical places where coin enters our society have slowed or even stopped the normal circulation of coin," the Federal Reserve said in a June statement. The Federal Reserve has asked banks to only order the coins they need and to make depositing coins easy for customers. It also put together a task force of retail, bank and armored cash carrier leaders to brainstorm ways to normalize coin circulation again. The U.S. Mint, meanwhile, is moving at full speed to mint more coins, while minimizing its employees risk to COVID-19 exposure, the agency's spokesman Michael White told The Associated Press in an email. The Mint produced nearly 1.6 billion coins last month, White said, and is on track to average about 1.65 billion per month for the rest of the year. That's up from an average of 1 billion coins per month last year, he added.