WASHINGTON — Officials who oversee Saudi Arabia's tens of billions of dollars in U.S. investments haven't been shy about flaunting their ties with top American business and political figures, down to wearing MAGA caps as they swing golf clubs alongside former President Donald Trump. But they've been silent about many of the details of these relationships.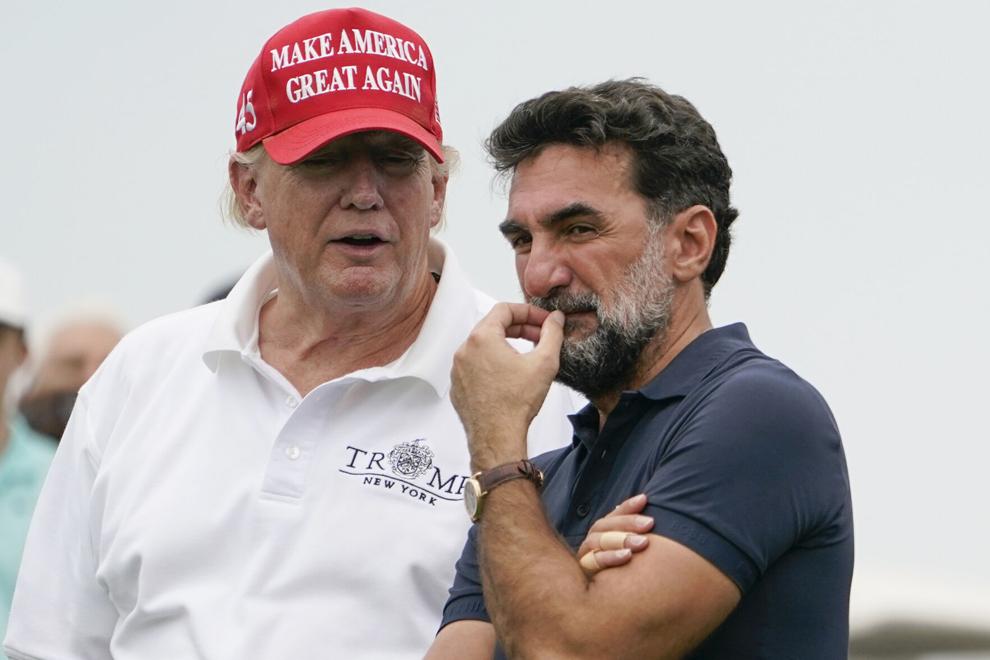 That's changing as a result of a federal lawsuit in California pitting the Saudi-owned golf tour upstart LIV against the PGA Tour. A judge, citing what she described as the kingdom's hands-on management of LIV, found that when it came to the new golf league, Saudi officials and the Saudi government aren't shielded from U.S. courts the way sovereign nations usually are.
While Saudi Arabia is fighting the decision, insisting U.S. courts have no jurisdiction over its high officials, the ruling means lawyers for the PGA Tour would be able to question top officials about business secrets that the Saudis have held close, such as details of deal-making involving 2024 presidential candidate Trump and others.
U.S. District Judge Beth Labson Freeman found that the Saudis had smacked up against a commercial exception to U.S. laws on sovereign immunity.
Yasir al Rumayyan, appointed under Crown Prince Mohammed bin Salman to manage the oil-rich Saudi government's $600 billion-plus stockpile of wealth, is "up to his eyeballs" in managing the golf tour, Labson Freeman declared.
The finding follows PGA Tour claims that al Rumayyan himself recruited LIV players, approved LIV contracts and was otherwise the golf league's decision-maker and manager. Lawyers for Saudi Arabia counter that Rumayyan's actions were those of an eager investor, not of someone actually running a business.
The case matters beyond the world of golf. Saudi Arabia has been assertive in U.S. business investments and political relationships and could now face court demands for greater transparency and accountability.
The insistence by Saudi officials that U.S. courts have little or no say over their actions is especially sensitive. Last year, the kingdom, with legal backing from the Biden administration, successfully argued that American courts had no authority to try the prince in a lawsuit over the 2018 killing of U.S.-based journalist Jamal Khashoggi. U.S. intelligence officials had concluded that aides and other Saudi officials sent by the prince killed Khashoggi. The slaying has opened a lasting rift between the Biden administration and Prince Mohammed, Saudi Arabia's de facto ruler.
Longstanding international law generally protects the leaders and government of one country from being hauled into another country's courts. Congress carved out commercial activity as an exception to that sovereign immunity in 1976.
The PGA Tour argued in a recent filing that Saudi Arabia and its sovereign wealth fund under the prince have a record of flip-flopping on insisting upon sovereign immunity, depending on whether doing so works to their advantage in various business deals and lawsuits.
Saudi Arabia's critics and independent legal experts and analysts say the kingdom may be in a tough spot legally.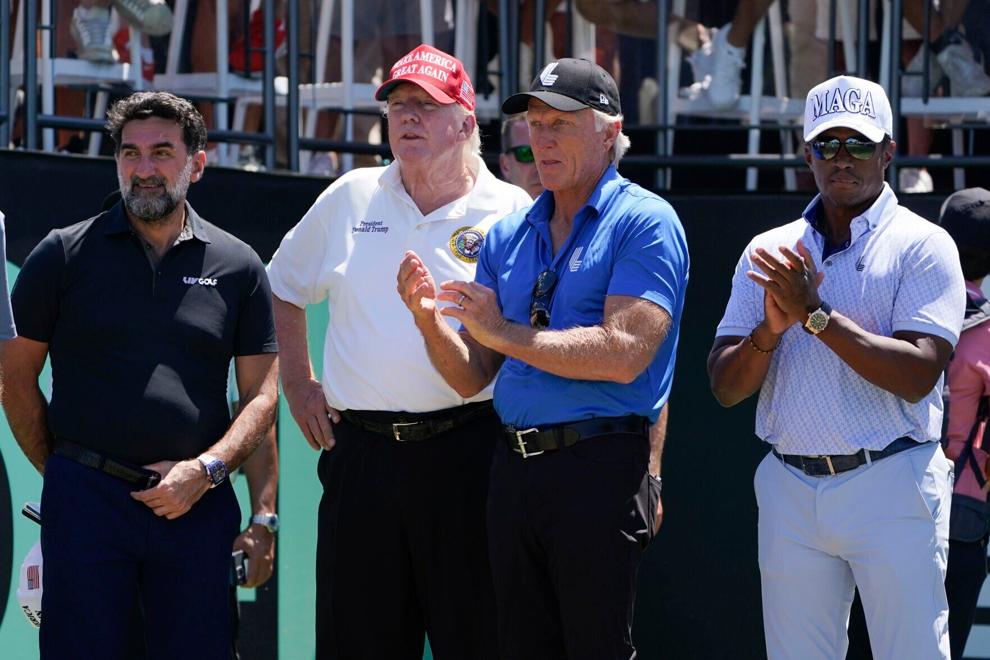 "It seemed to me very clear that it wasn't immune" from U.S. courts when it came to operating the LIV golf tour and tournaments, said Donald Baker, a lawyer and a former head in the Justice Department's antitrust division who is not involved in the case.
Baker projected the case could lead to California's Northern District federal court seeking depositions from Saudi royals. Any decisions on whether other Saudi government business deals in the United States have similarly lost their immunity from U.S. courts would have to be made on a case-by-case basis, he said.
Sarah Leah Whitson, who runs the Democracy for the Arab World Now rights group founded by Khashoggi, said that "if they want to have sovereign immunity from their business transactions, it means they can sue people, they can demand that the judicial system enforces contracts and the laws governing contracts, but nobody can impose that against them. Nobody can hold them accountable."
The Saudi-funded professional golf tour, now in its second season and with a slogan of "Golf, but louder," is known for its blaring music, record multimillion-dollar purses, ties with Trump and unfriendly rivalry with the PGA Tour. Trump courses this year will host three LIV tournaments, in deals whose financial terms have not been publicly disclosed.
Saudi Arabia's immunity problem comes in an antitrust lawsuit that was initially brought by LIV players against the long-established PGA Tour. The case already has revealed that the Saudi government's sovereign wealth fund owns 93% of LIV.
A lawyer for Saudi Arabia's side of the case did not respond to an email from The Associated Press seeking comment. A LIV spokeswoman referred questions to the Saudi sovereign wealth fund, which also did not respond to requests for comment.
Under the now eight-year rule of Saudi Arabia's king, Salman, his son Prince Mohammed has made the kingdom's sovereign wealth fund a primary tool of Saudi investment at home and abroad. The prince is the fund's chairman. Saudi officials say the aim is to diversify the kingdom's oil-funded economy.
Under Prince Mohammed and fund governor al Rumayyan, the fund has more than $30 billion invested in Uber, Meta, luxury electric car brand and Tesla rival Lucid, Paypal, Costco and other publicly traded U.S. businesses.
The fund also has consolidated Saudis' relationship with the Trump family, using Trump golf courses and directing $2 billion to the investment firm of Trump son-in-law Jared Kushner.
The Saudi sovereign wealth fund also is spending heavily on sports. In addition to creating the LIV golf tour, the Saudis have bought the Newcastle United soccer team in Britain's Premier League and hosted Formula One races, horse races with record prize money, and other tournaments and matches, from snooker to boxing and chess.