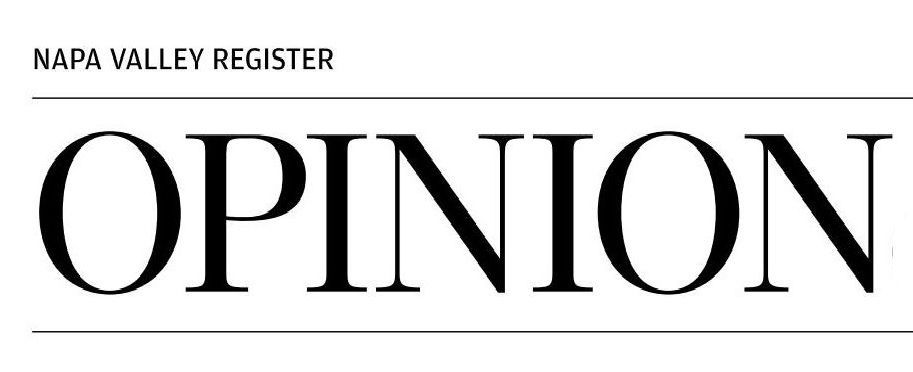 A reader wrote from the Midwest this week to complain about a column we ran by author Francis Wilkinson, saying that Democrats would eventually have to grapple with the sexual misconduct allegations against President Clinton from the 1990s.
The column was "done in such a way as to make Republicans seem more repugnant and sexual deviants, [than] the increasingly long list of Democrat Hollywood leftists and politicians past & present seem to be bringing to light," he complained. "True Donald Trump is a womanizer and probably not a good husband, but why is Bill Clinton allowed a pass and Trump will continually get vilified because he was caught on tape bragging about his sexual conquests like [an] immature 17 year would do while showering after gym class?"
"It just goes to prove yet again why organizations such as yours are considered 'FAKE NEWS' because you report it your way. Never mind the truth anymore, this is about spin doctoring to shape public opinion to bolster ratings and get people to despise Republicans and Conservatives alike," he said.
Leaving aside the fact that the entire column was all about Bill Clinton and his various sexual allegations, I pointed out to our reader that this was a syndicated opinion column, not a news story.
"Be that as it may, your newspaper decided to run with it anyway as a piece that you obviously agreed with," he replied. "This is what I'm talking about as far as the news media carrying the water for each other and to spread a certain opinion to all Americans who will listen to it."
This left me somewhat at a loss. If the Opinion page is not for opinions, then what is it for? This column in particular was written by an author who makes no secret of his left-of-center leanings, as is true with many columnists available to us on our syndication services. But we also run syndicated columns by former Jesse Helms spokesman Marc Thiessen, former Republican congressman Joe Scarborough, conservative talk show host Hugh Hewitt, former Republican strategist Ed Rogers (business partner of former GOP chairman Haley Barbour) and right-leaning columnists such as Ramesh Ponnuru, Max Boot, and Jennifer Rubin.
By the standards of our Midwestern reader, therefore, the Register editorial page would best be described as a "right-leaning liberal," or perhaps "Hard-left conservative." Which is, of course, silly.
We pick columns that seem timely, interesting, informative, or relevant to our readers in some way. Some days they're better than others. Sometimes I agree with them, sometimes I don't, but it doesn't matter. I always try to pick something from among our syndication services that is thought provoking or sheds some light on what's going on in Washington, the culture, or the world.
In part, what our Midwestern reader reflects is the polarized nature of our politics today – people are hypersensitive about any perceived criticism of their candidate or their side, not unlike sports fans who figure that anyone who isn't completely rooting for their team must be against it.
But it is also a long-standing problem in the media, dating back decades, perhaps centuries. That is, readers don't always distinguish between news stories and opinion columns. I had a colleague once who proudly displayed on his desk a thin volume from the late 1930s, which patiently explained how to distinguish between news, columns, editorials, advertisements, sports and other content. The care and detail that author Edwin Dale showered on the effort shows this was not a new problem even in 1937.
Fast forward to the 1960s and '70s and journalists were still wrestling to explain the difference. "We could benefit by a journalism course for consumers," legendary newsman Walter Cronkite said in a speech at the University of South Carolina.
My predecessors here, including Doug Ernst, have written columns on this and I've tried to explain it in this space myself.
Unfortunately, I think, cable news and now the Internet have worked very hard to erase the distinction we have tried to explain to the public. Their need to fill every minute of the day with talk, talk, and more talk, has led to a culture of figures who are purveying opinion or analysis, not news.
Pundits such as Bill O'Reilly, Sean Hannity, and Chris Matthews aren't journalists in the same sense as the people we employ in our newsroom. They are not bound by the same rules of fairness, detachment, objectivity, and even fact as working reporters in the field.
They are, in that way, much more like the pieces that we run on our opinion pages than like the articles we put on our front page.
Cronkite had some sage advice on telling the difference in his own piece known as "How to read a newspaper."
News stories, he said, are "information only. You can tell a good newspaper story. It just reports the news. It doesn't try to slant it. And it gives you both sides of the story.
"Look out for a lot of adjectives and adverbs," he warned. "They don't belong in an objective news story. They tend to color and slant it so you may come to a wrong conclusion."
Things get very different, he said, when you turn to the Opinion pages.
"I form my own opinion before I turn to the editorial page for the pundits' views. I don't want them to tell me how to think until I've wrestled the issue through to my own conclusion," he said. "Once I have, I'm open to other reasoning. Resist the temptation to let them do your thinking for you."
I might add, don't let them tell you what they're saying is the same as news either.
Catch the latest in Opinion
Get opinion pieces, letters and editorials sent directly to your inbox weekly!