From the editor
From the Editor: Farewell, our Faithful Correspondent
One of the joys of highly local journalism is getting to know people I like to call our "Faithful Readers" or our "Faithful Correspondents."I've written about some of them before: people who call regularly to offer praise or criticism, to call attention to our errors, to offer tips or to tell funny stories related to items in our paper.
I was deeply saddened to hear this week that one of our favorite Faithful Correspondents died recently. The folks up at Save Rural Angwin tell us that Duane Cronk, a resident of the county for nearly six decades, died at age 93.
Duane was one of those people who you could say was genuinely good and kind. Even when he was discussing a serious matter, he was never without a smile and a cheery word.
He was an old journalist himself, having worked for various trade publications related to the construction business. In Angwin, he published a local phone book and also a newsletter called The Angwin Reporter, which was full of news items related to the tiny unincorporated hamlet high up in the eastern hills. He included his own photos and witty observations and a generous scattering of historical items that explained the context and character of the community.
The latest issue, from January, included what Duane planned as a series of essays on how last year's firestorms affected Angwin residents. He paired that with an account, drawn from old stories in the St. Helena Star, of the 1931 fire that nearly consumed Pacific Union College. For about a week, firefighters from across the area teamed with PUC staff and students to battle the blaze.
It was vintage Duane – observant, amusing, well-written and deeply grounded in his beloved adoptive home.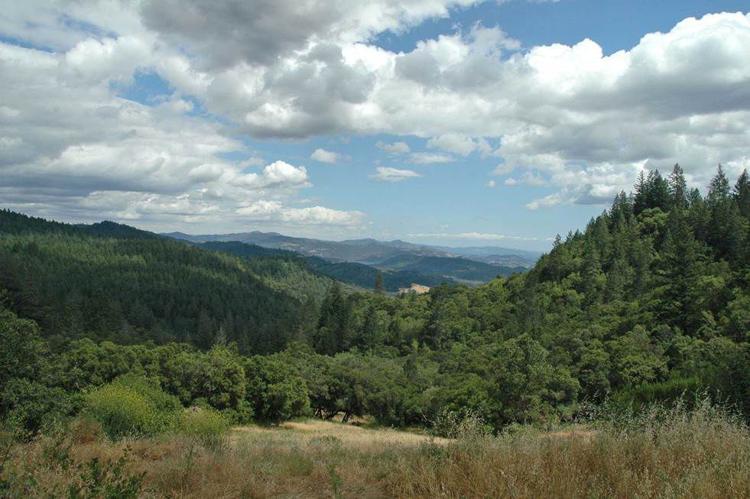 The edition also included a note that Duane was in the UC Davis Medical Center for some heart surgery. I have not confirmed whether that was related to his death, but it was a reminder of his advancing age, as was his recent frustration over his diminishing hearing.
Over the nearly four years I have been editor, I heard from Duane dozens, perhaps hundreds, of times by email and had a healthy number of personal visits. He liked to share tips and observations and be in the company of other journalists.
Often he just liked to share his infectious delight of living in a place as beautiful as we do. On June 23 of last year, for example, he sent a picture to me and Dave Stoneberg, editor of the Star.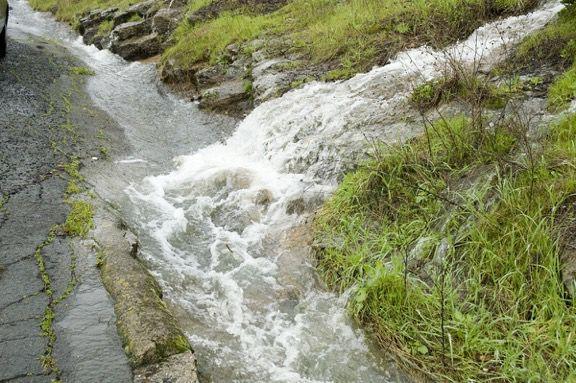 "I took this picture a few days ago. It is a deep canyon but it doesn't show up that way. The lower end of the Conn Creek watershed. On the way down the hill to St. Helena I pull over sometimes just to enjoy the view. I have never hiked down into it but my sons have and report that it is all deep forest. I am not sure if that little patch of blue is [Lake Hennessey]. Just for your enjoyment. "
Through the heavy rains of 2017, Duane was there on scene to capture the flooding and keep us posted at the Register.
"Let it never be said that we are not generous," he wrote, along with a picture of a torrent of water sluicing down a drainage ditch in Angwin. "Along Deer Park Road. Water on its way to the Napa Valley. For wineries which like to dilute their wine to suit the visitor from Cedar Rapids, Iowa."
That was also vintage Duane – informative, wryly funny, but never mean or strident.
Duane was one of those kinds of guys who made our quirky little communities such a pleasure to live in. I am going to miss his visits and his emails.
Duane made Angwin and Napa County as a whole a better place.