SAN LUIS OBISPO, Calif. (AP) — Two police officers in San Luis Obispo were shot Monday while serving a search warrant and the suspect died, au…
SACRAMENTO, Calif. (AP) — If California Gov. Gavin Newsom avoids getting recalled from office later this year, he could owe a debt of gratitud…
SACRAMENTO, Calif. (AP) — Aided by an astonishing nearly $76 billion budget surplus, California Gov. Gavin Newsom on Monday proposed tax rebat…
LOS ANGELES (AP) — A Southern California man with ties to the white supremacy movement is the subject of a domestic terrorism investigation, f…
MALIBU, Calif. (AP) — The city of Malibu said Monday it is investigating whether any rental codes were violated at a home where nine people we…
VICTORVILLE, Calif. (AP) — A 12-year-old boy died and three other children were critically hurt after fire ripped through a home in inland Sou…
The head of the Vatican's doctrine office is warning U.S. bishops to deliberate carefully and minimize divisions before proceeding with a poss…
SACRAMENTO, Calif. (AP) — Gov. Gavin Newsom on Monday expanded a drought emergency declaration to a large swath of the nation's most populated…
DETROIT (AP) — Home security camera footage shows that the owner of a Tesla got into the driver's seat of the car shortly before a deadly cras…
DETROIT (AP) — Detroit police Chief James Craig announced Monday that he will retire as head of the city's police force, but he did not immedi…
SACRAMENTO, Calif. (AP) — Gov. Gavin Newsom expands California's drought emergency declaration to large swath of nation's most populated state.
IRVINE, Calif. (AP) — A Southern California man has pleaded not guilty to charges he obtained $5 million in federal coronavirus-relief loans f…
DETROIT (AP) — The U.S. government's auto safety agency is investigating multiple complaints about steering failures that could affect more th…
SAN FRANCISCO (AP) — A man charged with stabbing two women of Asian descent at a San Francisco bus stop last week pleaded not guilty Monday.
Federal officials said Monday they are pursuing civil penalties against two more passengers for interfering with airline crews, the latest in …
Kentucky Derby winner Medina Spirit failed a postrace drug test, once again raising questions about horse doping in the sport when the colt's …
Millions of Californians would get tax rebates of up to $1,100 under a proposal unveiled by Democratic Gov. Gavin Newsom
After a painful year of joblessness, the future has finally brightened for Alycia St. Germain, a 22-year-old college senior at the University …
(RNS) — The Rev. Megan Rohrer was elected bishop of the Evangelical Lutheran Church in America's Sierra Pacific synod on Saturday (May 8), bec…
LOS ANGELES (AP) — A man threw a firebomb at a Los Angeles police station and was chased down by officers and arrested, police said Monday. No…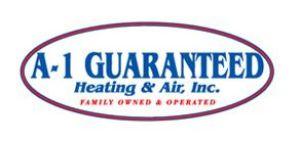 A-1 Guaranteed Heating & Air
RENO, Nev. (AP) — A least one boat ramp at Lake Tahoe won't be opening to motorized vessels this summer due to low water levels caused by an u…
LOS ANGELES (AP) — One person was killed and three others were wounded in a shooting at a crowded party in Los Angeles, authorities said.
WESTERVILLE, Ohio (AP) — After she was picked as commencement speaker for fellow 2020 graduates at Otterbein University, Katie Exline consider…
ANAHEIM, Calif. (AP) — The only weakness in Shohei Ohtani's incredible two-way game these days is his control, and it's bugging the Los Angele…
SAN DIEGO (AP) — A San Diego sheriff's department employee who sued the county and a former assistant sheriff over sexual harassment allegatio…
They share Roman Catholicism as a faith and California as their home base. Yet there's a deep gulf between Archbishop Salvatore Cordileone of …
WOODLAND HILLS, Calif. (AP) — A Southern California woman faces criminal charges after she created fake home health care certifications leadin…