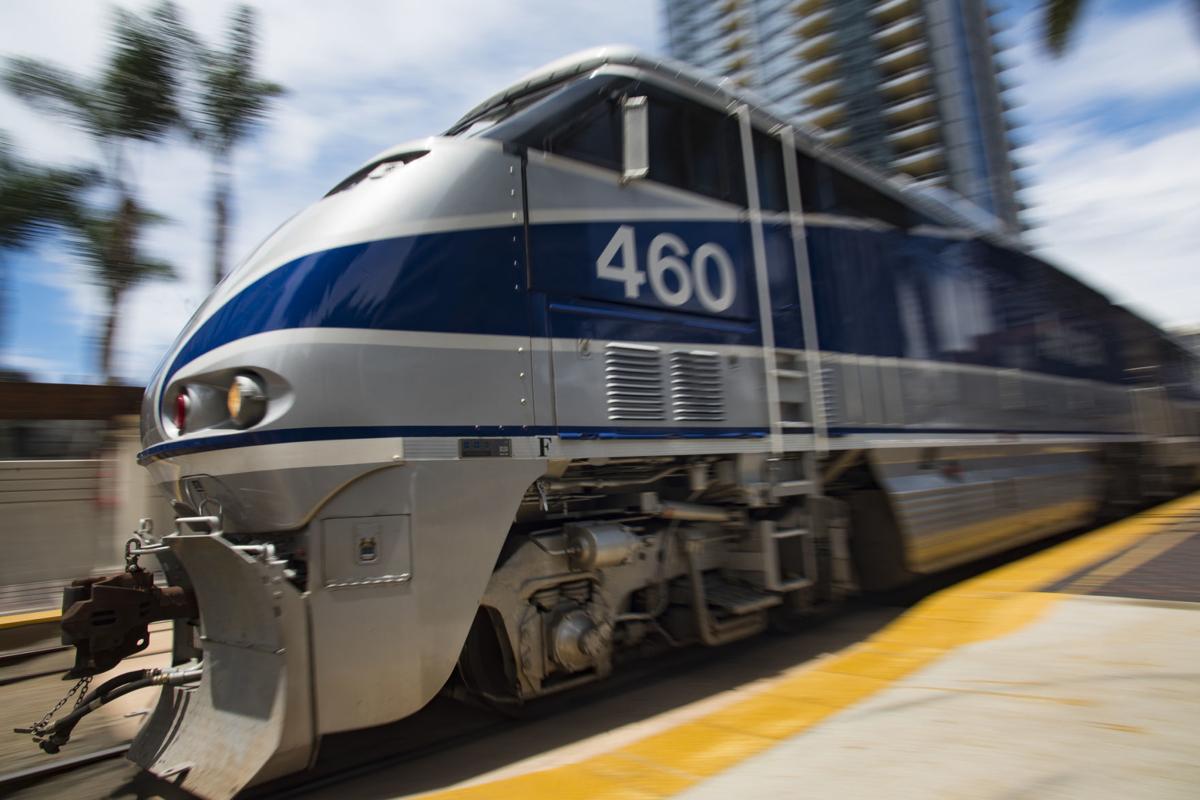 Early Monday morning, police in Mount Shasta apprehended a drunk man who jumped on board a moving Amtrak train without a shirt on, honked the train horn repeatedly, and attempted to manipulate train controls, according to the Siskiyou County Sheriff's Office (SCSO).
According to a release from the Sheriff's Office, SCSO deputies, along with Mount Shasta Police Department and California Highway Patrol officers, responded to the area of Cantara Loop in Mount Shasta at 1:18 a.m. for a disturbance on a moving Amtrak train.
According to the release, "the man was reportedly under the influence, was exhibiting hostility and was not wearing a shirt." He attempted to use the train controls, activated the train whistle "on numerous occasions" and attempted to put the train in "emergency stop mode."
The train crew feared for their safety and did not approach the suspect, officials said.
The suspect was eventually detained by a Mount Shasta police officer. The suspect was identified as Dylan Thomas Baldini, 26, of McCloud. Baldini was arrested for public intoxication, trespassing on railroad property and interfering and hindering the safe and efficient operation of a locomotive, all misdemeanors, according to the release.
Baldini was booked at the Siskiyou County Jail after being examined at a hospital.
Distributed by Tribune Content Agency, LLC.