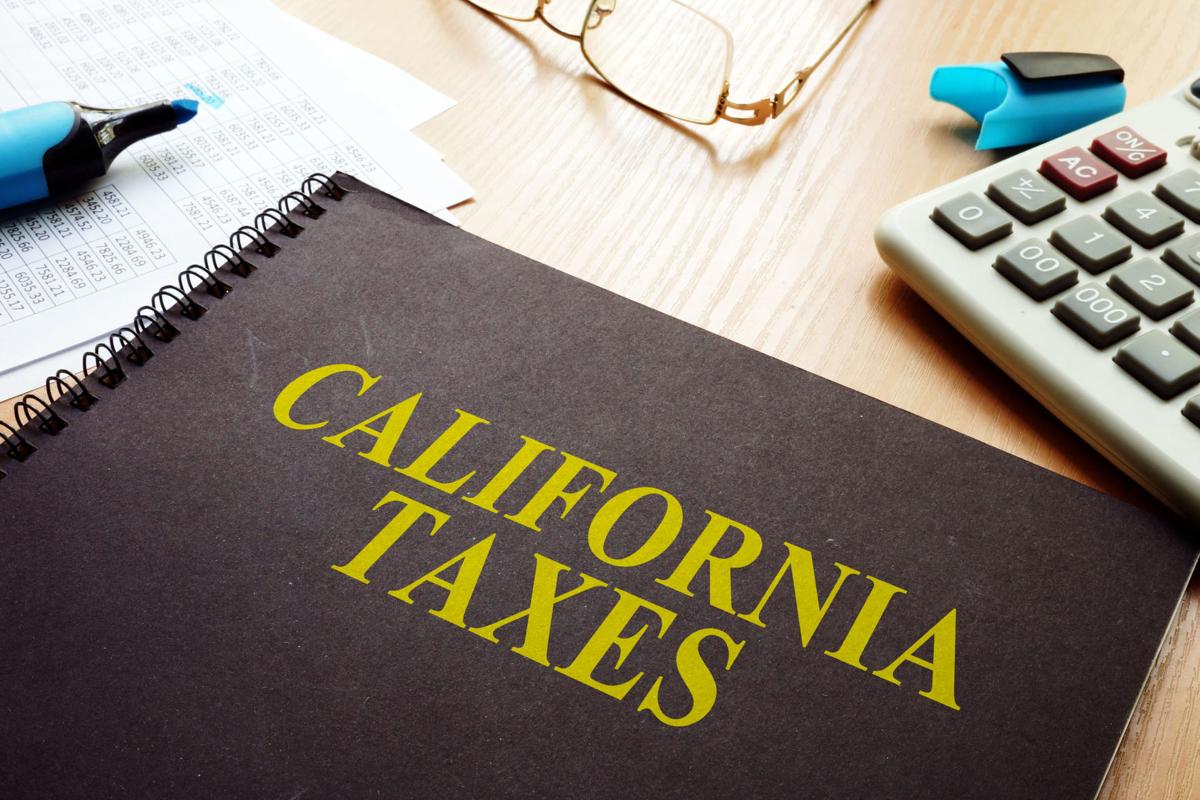 As California lawmakers come to grips with a projected deficit running into the tens of billions of dollars, calls for more taxes targeted at high-earners are beginning to emerge among certain unions and advocates for social services.
"All revenue options should be on the table, because we cannot cut our way to safely and equitably reopening schools," said Jeff Freitas, president of the California Federation of Teachers.
So far, top Democratic lawmakers have maintained that they're not interested in considering taxes that would affect middle-class Californians, although some have suggested they're open to new charges for corporations and wealthy households.
The dynamic echoes how the Legislature approached the last recession, when Democrats advocated for more revenue to save services while Republicans held up budget votes to protest new fees.
Since then, California has added several new taxes and fees that stopped the financial bleeding at the end of the Great Recession and set the state on track to accumulate billions of dollars in reserves that lawmakers expect to use now.
The taxes and fees, which include a newly increased gas tax, also provide the state with more resources to keep programs funded than lawmakers and then-Gov. Arnold Schwarzenegger had in the free-fall of 2008.
"Clearly we have a lot of revenue," said Jon Coupal of the Howard Jarvis Taxpayers Association -- which advocates against tax hikes -- noting that California has the country's highest income, sales and gas taxes. "[But] we're simply not getting the services that we're paying for."
Here's a look at the primary taxes and fees California adopted since it last faced a deficit on the scale of the one brought on by the coronavirus outbreak.
Tax on high earners
Gov. Jerry Brown in 2012 bet on an initiative asking Californians to raise income taxes on wealthy households and adopt a temporary sales tax increase. If the initiative, Proposition 30, failed, he pledged to cut billions of dollars in spending for schools and other services.
Voters passed the initiative, staving off cuts that year and giving Brown financial breathing room in subsequent state budgets.
Voters passed a similar initiative in 2016, extending the tax on wealthy households through 2030. It brings in about $4 billion to $9 billion a year, depending on economic conditions.
The top 1.5% of California earners pay a progressive personal income tax of 10.3, 11.3 or 12.3% depending on their bracket, according to the Legislative Analyst's Office.
The money goes into the state general fund, where it's use for schools, health care and other services.
Gas tax
California took first place in 2018 -- for how much its drivers pay at the pump. The gas tax rate rate jumped by 12 cents per gallon in 2017 after the Legislature passed Senate Bill 1, a tax and fee increase that aims to raise about $5 billion a year for transportation projects.
This year, the tax and fee increase probably won't deliver the kind of revenue then-Gov. Brown's office projected when he urged lawmakers to pass it because people are driving less and buying less gas. Gov. Gavin Newsom's administration projects fuel tax revenue cumulatively will come in $1.8 below expectations through 2024.
Anyone who drives a gas-powered car.
Gas tax money -- rather than funneling into the general fund -- is reserved for transportation projects. This means that as California lawmakers scramble to reallocate the general fund amid this year's cuts, projects like road repairs are safer from the chopping block.
Online sales tax
A decade ago, Californians didn't pay any sales taxes on online purchases from retailers not headquartered in the state. Purchases on Amazon, headquartered in Seattle, were not taxed.
That changed in 2012, when Brown signed a law requiring online retailers to collect sales tax if they had a physical presence in the state, such as a warehouse.
Two years ago, a Supreme Court decision paved the way for legislators to further tighten California's collection of tax on internet sales. Now, California can tax online purchases no matter where the seller is based or if it has any a physical presence in the state.
As of last April, sites like Amazon and eBay that allow independent businesses to sell products on their platforms also have to collect taxes on behalf of their larger third-party partners.
It goes into the state general fund.
Greenhouse gas reduction fund
California lawmakers in 2006 created the state's landmark climate change program, cap and trade, with the goal of reducing greenhouse gas emissions to 1990 levels by 2020. It requires businesses to reduce carbon emissions gradually. Those that don't participate in auctions where they can purchase pollution credits.
Although the law predates the Great Recession, the cap-and-trade auctions did not begin raising revenue for the state until 2013. Through February of this year, auction proceeds have totaled $13.1 billion.
About 450 major manufacturers, oil and gas companies and other businesses buy and sell the rights to emit greenhouse gases each quarter, according to the California Air Resources Board.
The money funds a mix of transportation, fire prevention and development programs such as High-Speed Rail..
Marijuana
California began taxing cannabis in 2018, just over one year after voters legalized recreational marijuana with a ballot initiative. As of the first quarter of this year, excise, sales and cultivation taxes have brought $1.17 billion into California coffers according to the California Department of Tax and Fee Registration.
Those who grow marijuana and those who buy it. Cannabis farmers pay a weight-based cultivation tax that varies based on the plant. Tax rates increased on Jan. 1 with the introduction of an inflation-adjustment requirement.
All marijuana sales are subject to state and local sales taxes as well as a 15 percent excise tax. Arm's length transactions -- in which buyers and sellers act independently without influencing another -- are subject to an 80 percent mark-up, up from an original 60 percent.
Most of the money from marijuana goes back into marijuana. Cannabis regulation was a $44.5 million effort this year -- up from $28 million in 2019, The Mercury News reported.
The initiative that legalized marijuana also earmarked revenues for several grant recipients: university researchers, California Highway Patrol, local health departments and community organizations. The remaining funds go into a discretionary pool intended for youth education. But according to the Mercury News, both grant and discretionary funds have run dry.
Distributed by Tribune Content Agency, LLC.
Be the first to know
Get local news delivered to your inbox!