WELLINGTON, New Zealand (AP) — A U.S. expert on transgender rights and politics says the participation of New Zealand weightlifter Laurel Hubb…
BANGKOK (AP) — Shares were mixed in Asia on Thursday after a listless day of trading on Wall Street as the recent bout of nerves over Federal …
HONG KONG (AP) — Across Hong Kong, people lined up early Thursday to buy the last print edition of the last remaining pro-democracy newspaper.
BANGKOK (AP) — Shares were mostly higher in Asia on Thursday after a listless day of trading on Wall Street as the recent bout of nerves over …
John McAfee, the outlandish security software pioneer who tried to live life as a hedonistic outsider while running from a host of legal troub…
SYDNEY, Australia — A state government minister has been infected with COVID-19 and another minister is in isolation as a cluster in the Austr…
MADRID (AP) — John McAfee, the creator of McAfee antivirus software, was found dead in his jail cell near Barcelona in an apparent suicide Wed…
LONDON (AP) — Buckingham Palace has for the first time released figures on the ethnic makeup of its staff, following the Duke and Duchess of S…
Ancient Egypt met modern medicine when a mummy underwent a CT scan at an Italian hospital, watch otters at the Oregon Zoo play in ice amid a h…
TAMPA, Fla. (AP) — A federal judge Wednesday threatened to throw out the guilty plea of a veteran U.S. narcotics agent who conspired with a Co…
MADRID (AP) — McAfee antivirus software creator found dead in Spanish prison hours after court okays his extradition to the US.
LONDON (AP) — The British government faced accusations of mixed messaging Wednesday that could threaten its plan to fully lift lockdown restri…
MOSCOW (AP) — Russia said one of its warships in the Black Sea fired warning shots and a warplane dropped bombs Wednesday to force a British d…
PRAGUE (AP) — Europe's main human rights body on Wednesday demanded a thorough and independent investigation into the death of a Roma man who …
LONDON (AP) — People whose lives were torn apart when the government improperly questioned their right to be in the U.K. are demanding that a …
Spiderman gave Pope Francis his very own mask of the comic book character as the two famous figures greeted each other at the end of the weekl…
The man behind the costume is a real-life super-hero.
LISBON, Portugal (AP) — The Lisbon region's surge in COVID-19 cases is powering ahead, with new infections pushing Portugal's daily new cases …
WASHINGTON (AP) — A new poll on American attitudes toward a core conflict in the Middle East finds about half of Democrats want the U.S. to do…
BERLIN (AP) — Libya's transitional government underlined its commitment to holding elections on Dec. 24 at a conference Wednesday with powers …

Edward Jones Investments – Robert Lockhart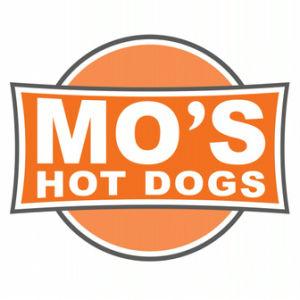 MUNICH (AP) — Rainbow flags outnumbered German flags when soccer fans arrived for a European Championship game in Munich on Wednesday.
SKOPJE, North Macedonia (AP) — The prime minister of North Macedonia expressed his nation's disappointment Wednesday after neighbor Bulgaria r…
MILAN (AP) — Premier Mario Draghi defended the independence of Italy's parliament on Wednesday in the face of formal objections by the Vatican…
Giant panda Shin Shin has given birth to twin cubs at Ueno Zoo, the first panda birth there in four years and the first twin panda birth they'…
ABIDJAN, Ivory Coast (AP) — An Ivory Coast court has sentenced prominent opposition figure and former prime minister Guillaume Soro to life in…
MOSCOW (AP) — The leader of Myanmar's military junta on Wednesday attended an international conference in Moscow, an appearance that reflected…
LONDON (AP) — A British police officer was convicted Wednesday of manslaughter in the death of Dalian Atkinson, a former professional soccer p…