The last supermoon of 2021 — the strawberry full moon — will rise Thursday.
Viewers will see a large golden (sorry, not strawberry-colored) moon for two to three nights, according to EarthSky.
This supermoon becomes completely full at 2:40 p.m. ET Thursday. It won't be fully visible in North America until later in the evening during "moonrise," when the sun sets and the moon ascends into view. But viewers all over the world can see the strawberry moon, depending on where they are in respect to the horizon.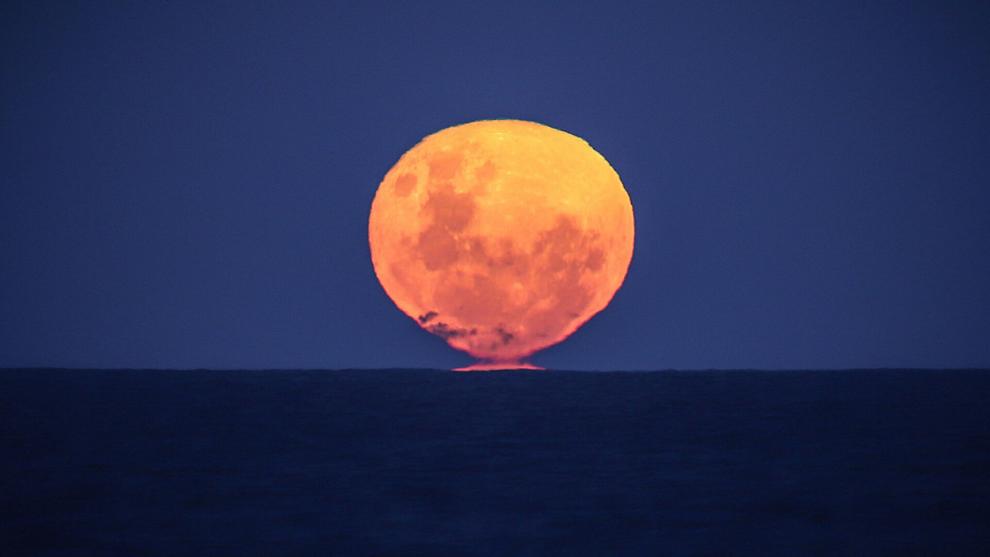 "The term 'supermoon' is much more recent and has come to be any full or new moon within 90% of its closest approach to Earth," wrote Christine Shupla, education and public engagement manager at the Lunar and Planetary Institute, in an email. "By that definition, the full moon on June 24 is also a supermoon, even though it is not as close as the full moon was in May or April."
The strawberry moon is the first of four full moons of the summer season. Its name, which originates from Indigenous people, refers to the ripening of strawberries and other fruits that occurs in late spring and early summer.