(NAPSI)—If you and your family plan to move soon, you'll be pleased to know that moving is considered an essential service. How professional m…
(BPT) - It's sometimes easy to get caught up in how vast the ocean is, but we need to be reminded of its importance and vulnerability. The oce…
(BPT) - As the world seeks a "new normal" following the advent of COVID-19, many Americans are looking forward to taking trips again — albeit …
(BPT) - During a season that's usually devoted to adventure, many of us have been forced to stick a little closer to home. When it's finally t…
(BPT) - While you may not be able to travel to your favorite beach destination this spring, you can experience Myrtle Beach, South Carolina, t…
(BPT) - If you're at home with time to work on a project, one of the things you can do is give your vehicle an updated look. The automotive af…
(BPT) - The theory that the world is interconnected to such a degree that the fluttering of a butterfly's wing in Africa could cause a tornado…
(StatePoint) When it's not possible to be near loved ones, being connected becomes more important.
Sorry, but your browser does not support the video tag.
(BPT) - Dreaming of a warm beach destination this winter? If the view outside your window makes you shiver, it may be time for a warm-weather …
(BPT) - When you made your resolutions at the start of the year, was saving money one of them? How's that going?
(BPT) - Arkansas has become an increasingly popular destination for families, couples and even solo travelers looking for opportunities to emb…
(BPT) - In spring 2019, VisitPITTSBURGH launched a new national marketing campaign — Pull Up a Chair. You are Welcomed Here. The now award-win…
(NAPSI)—If you or someone you care about is among America's estimated 20 million college students, the holidays could include a particular pre…
(NAPSI)—Some things never change when it comes to traveling with friends and family, but every year new trends arise as travelers discover new…
(NAPSI)—Some things never change when it comes to traveling with friends and family, but every year new trends arise as travelers discover new…
(NAPSI)—If you're ever thinking about investing in a second home or listing your property as a vacation rental, you'll be in good company. New…
(StatePoint) While everyone wants to make the most of their vacation, travel can do a number on one's health, and during flu season, the risk …
(NAPSI)—The travel industry uses the term "shoulder season" to talk about the slower, cheaper time after school is back in session. The saving…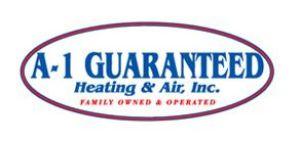 A-1 Guaranteed Heating & Air