Climate change is happening, no matter how fervently the deniers wish it away, columnist Tom Elias says.
California still has the nation's highest poverty rate, thanks to our high housing costs, which restrict much-needed construction, columnist D…
Despite the influence of COVID-19 and recession, the California Chamber of Commerce maintained its record of defeating "job killer" bills, col…
Some people insist on putting self over society when it comes to deadly diseases, columnist Tom Elias says.
Gov. Gavin Newsom says he wants to "step up our game" on fighting climate change, but must contend with a stark reality, columnist Dan Walters says.
The California Legislature continues to exempt favored projects from the California Environmental Quality Act while ducking comprehensive CEQA…
A few months back, we heard a story about a World War II veteran in Napa who happened to be turning 100.
Many high-profile bills died on the last day of the California Legislature's 2020 session, including major police reform measures, columnist D…
Some nursing homes have used the virus as a cover for shoddy treatment of residents, columnist Tom Elias says.
The California Supreme Court is making it easier to enact specialized local taxes, which could erode budgetary authority of elected officials,…
Evidence keeps mounting that California's housing shortage can be solved by forces set loose by changes created by COVID-19, says columnist Tom Elias
As wildfires raged, the California Legislature's 2020 session ended with no action on the crisis of insurance coverage in fire-prone areas, co…
Editor Sean Scully reflects on a strange sort of addiction -- to the telephone.
Democrats may dominate the California Legislature but there's plenty of political conflict, including a rivalry between its two houses, column…
 There could be no better way to promote a lifelong sense of victimhood and an enduring series of grudges and resentments than to adopt an eth…
A number of Northern California wildfires sent a thick, sometimes orange-glowing haze over the state Wednesday that left the Bay Area in an ee…
California Gov. Gavin Newsom' is making his third major attempt to strike a balance between fighting COVID-19 and protecting the economy, colu…
Except for a handful of congressional races, the most interesting action on this fall's ballot in California is with the dozen initiatives bef…
In the midst of a pandemic, a recession and myriad other crises, California voters will decide the fate of tax increase measures that would ra…
The blackouts that hit California last month are a warning that the state has a serious electrical power shortage, Columnist Dan Walters says.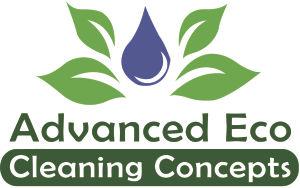 Advanced Eco Cleaning Concepts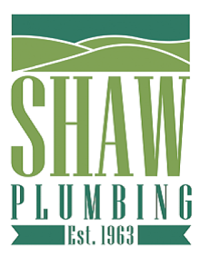 Modern technology means newspapers are awash in data about their readers and how they interact with their stories, Editor Sean Scully says.
Despite Trump's vindictive meddling, California has a chance to get a good Census count, columnist Tom Elias says.
California's Legislature left much undone when it adjourned for the year, exposing the state's weaknesses, columnist Dan Walters says.
Now that the Legislature has killed the worst housing bills for the year, the market can do its work, columnist Tom Elias says.
California has a weird legislative session this year, but legislators are still using gut-and-amend tactic, columnist Dan Walters says.
Editor Sean Scully looks back at the "Paranoid Style of American Politics," which is as startlingly true today as when it was written in 1964.
California politicians are gambling on high-risk stopgaps to relieve the impacts of COVID-19's recession, columnist Dan Walters says.