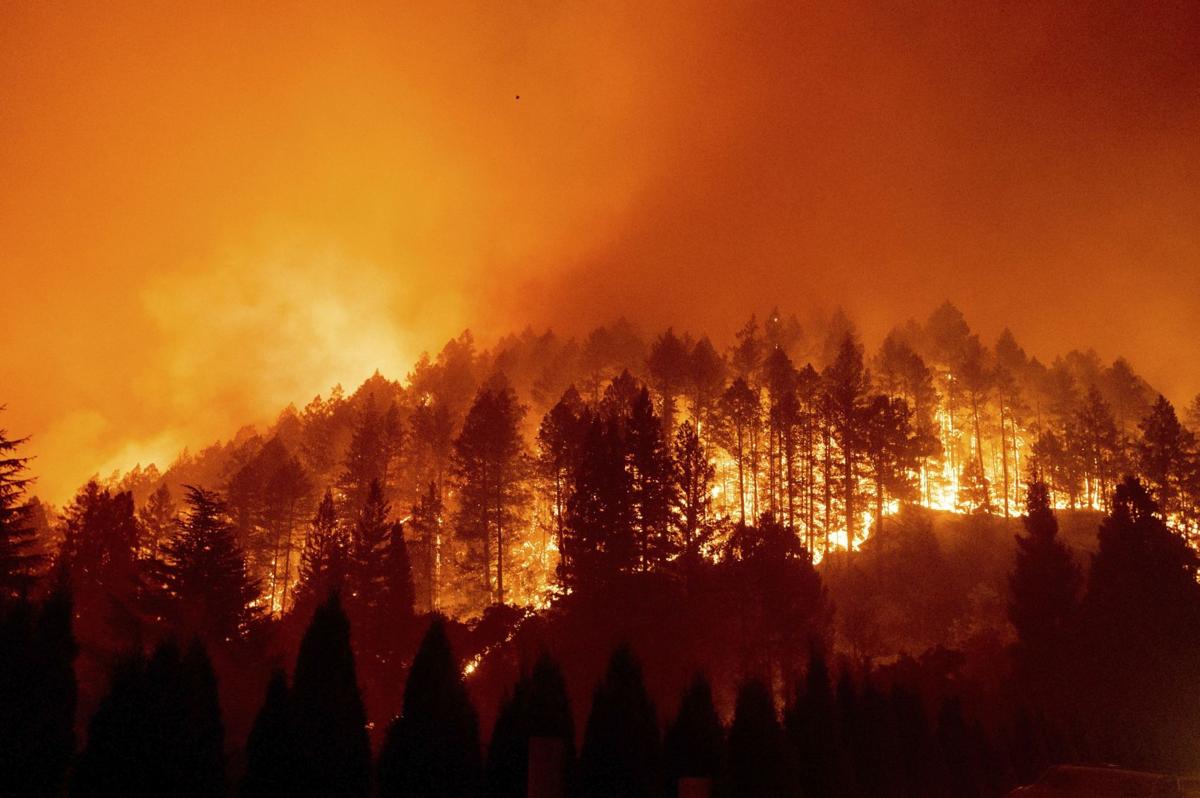 We mow the lawn because we assume we will come out and enjoy it.
We pick the grapes and ferment them because we assume we will eventually drink the wine.
We get flour because we assume we will make bread.
We make bread because we assume we will eat it.
We grind the coffee in the evening because we assume we will want coffee with the newspaper in the morning.
The natural disasters that have swept through our communities in recent years, however, have shown just how tenuous those assumptions really are.
As I write this, our lawn at home is tidy. Grapes are in a fermenter in our driveway and in glass jugs in our air-conditioned laundry room. There is a fresh loaf of bread on the kitchen counter, promising a delicious lunch. The coffee maker is ready with grounds and water waiting only for me to flick the switch in the morning.
Everything is exactly as we left it around 5 a.m. on Monday.
Also as I write this on Wednesday, I have no idea whether any of this will be true by the time you read this.
We could see the glow of the Glass Fire early on Sunday morning, but it was at a fair distance. Through the day, as I updated the stories and ran the social media for the Register, it became clear that the fire was moving fast – toward us.
We packed our bags before going to bed Sunday night. I kept my phone next to the bed and slept fitfully as the phone buzzed with alerts every 20 or 30 minutes.
Awakened by another round of buzzing alerts at 4:30 a.m., we beheld a terrifying sight. From our bedroom window, we saw a wall of flame where wooded hills used to be. Every time a gust of wind kicked up, huge pillars of flame shot into the sky. The fire was, perhaps, a mile from our home.
We decided it was best not to wait around to see what happened next.
We left around 5 a.m., even before an evacuation warning was issued. As we drove up the hills to Santa Rosa, the phone buzzed again, saying a warning was in place.
We took the long way around to Napa since it wasn't clear whether we could get out through Highway 29. As we drove down the hill into Santa Rosa, we could see flames licking on the ridgelines, right next to the areas that had burned on the terrible night in 2017.
City officials in Calistoga have been reassuring this week, sending repeated notes quashing rumors of fires inside the city, but they were forthright that there is fire in the nearby hills, and homes and wineries have been lost.
On Wednesday, they said that additional firefighters had been deployed to the city to stamp out hot spots and hold the lines at city limits.
That was reassuring, though the fire maps still show that flames would still be even more visible from our bedroom window than on Monday morning.
We assume that the firefighters will succeed, and we will soon be back in our comfortable home.
Catch the latest in Opinion
Get opinion pieces, letters and editorials sent directly to your inbox weekly!