I was looking for something new to read lately. I have been avoiding buying new books, partly as a money saving venture but mostly because my shelves are already overflowing. I have been re-reading older books, some old favorites, some long-ago reads that I barely remember.
My eyes lit on a battered old copy of "The Phantom Tollbooth," owned by my mostly grown kids. The author, Norton Juster, died recently so the book had been in my mind for the first time in decades.
"There once was a boy names Milo who didn't know what to do with himself – not just sometimes, but always," the book begins.
Support local news coverage and the people who report it by subscribing to the Napa Valley Register. Special offer: $1 for your first 6 months!
I was hooked. And all at once, transported back to fourth grade.
In the early grades, I attended a private school based on the educational philosophies of Rudolph Steiner, usually known as the Waldorf Schools. This was the mid-1970s, and the school's creative, loving, holistic philosophy appealed to my New Age-adjacent mother, even though the schools were founded a half-century before anyone had heard the term "New Age."
I loved the school. It was a place where everyone could feel safe and fulfilled. We did marvelous hands-on projects, such as practicing medieval construction techniques by building the corner of a building in our classroom. Math was taught with allegorical stories and colorful pictures. Almost every activity involved drawing or sculpting or some other creative outlet.
Then, sometime before fourth grade, everything changed. I never got a straight answer from my parents – maybe it was a falling out with the head master, maybe they were tired of the long commute to drop me off, maybe my parents just ran out of money – but suddenly I was thrust into public school.
To call it a rude shock would be a wild understatement. In Waldorf, we stayed with our teacher from kindergarten through eighth grade, but in public school we shifted classrooms multiple times per day. My homeroom teacher was kindly and nurturing, but others were curt and seemed unhappy to see us. Even the nice ones barely had time to put a name to a face, much less develop a relationship with individual students.
Math was taught with, well, numbers, and included all sorts of strange concepts I had never seen. "What's a fraction," I asked my anguished homeroom teacher as we sat down for our first standardized test of the year. For that matter, I might as well have asked "What's a standardized test?"
And after a lifetime of being surrounded by a supportive community, the savagery of the students in my new school was overwhelming. They were less than welcoming to a nerdy, lost, hyper-literate little stranger who had never heard of a fraction.
I remember that fourth-grade year as one of almost unrelieved torment. Almost.
There was one spot that offered me solace, and that was the school library. The library was as strange to me as fractions and standardized tests – I had never seen or imagined such a place in a school. In my memory, the ceiling was miles above me and the wooden shelves of books went on forever. The smell of that many books gathered in one place was earthy and intoxicating. The librarian was sweet and welcoming, seemingly amused by my wonderment.
It may or may not have been on my first visit to the library (though in my memory it was) but over one of the shelves was a paper mache or cardboard model of a little boy looking in amazement at a huge dog with a giant clock on his side.
I asked what it was, and the librarian bought me a copy of something called "The Phantom Tollbooth."
Until I began to reread the book last week, I had forgotten how enveloping the story was for me at the time, as Milo discovers a new world that he can barely imagine: Tock, the watchdog who goes "tick." The Doldrums, where the residents try very hard to do nothing. The subtraction soup, which you eat until you are hungry again. A horseless carriage where passengers must be absolutely quiet because the vehicle goes without saying. The Island of Conclusions, which is easy to reach by jumping but very difficult to get off of. The Dodecahedron, a man with a 12-sided head so he has a face for every occasion.
I am sure I thought at the time that I was the only one who understood Milo's constant consternation and alarm as he encountered these strange people, places and ways of life. I realize now that generations of lost little strangers have identified with the boy who didn't know what to do with himself.
In meeting Milo again for the first time in more than 40 years, I feel like I met again that baffled little fourth-grader who sought shelter in the school library.
Check out the week in cartoons
Lisa Benson cartoon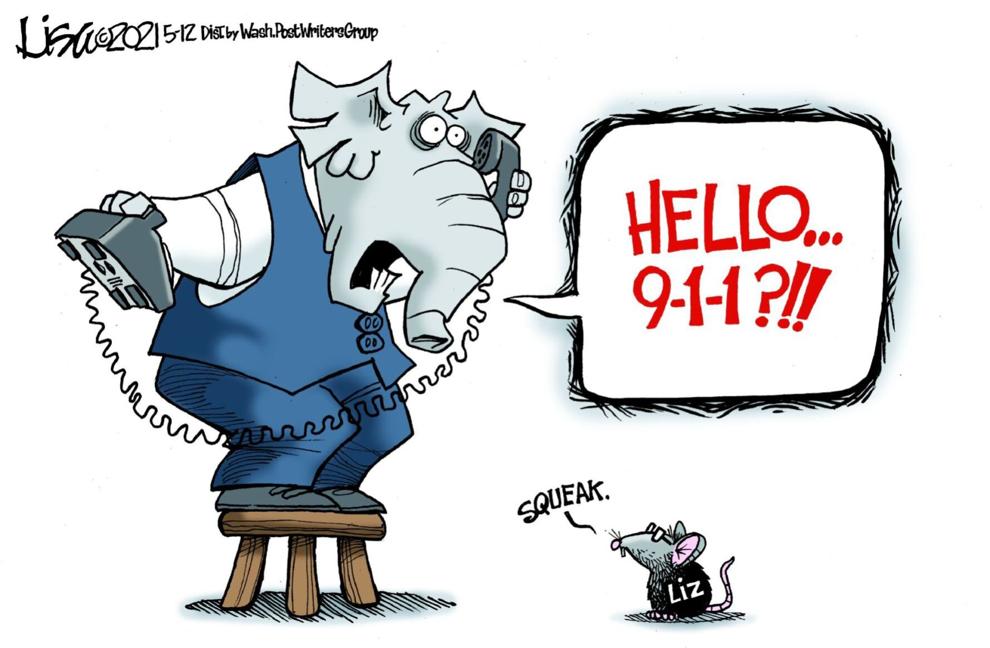 Clay Bennett cartoon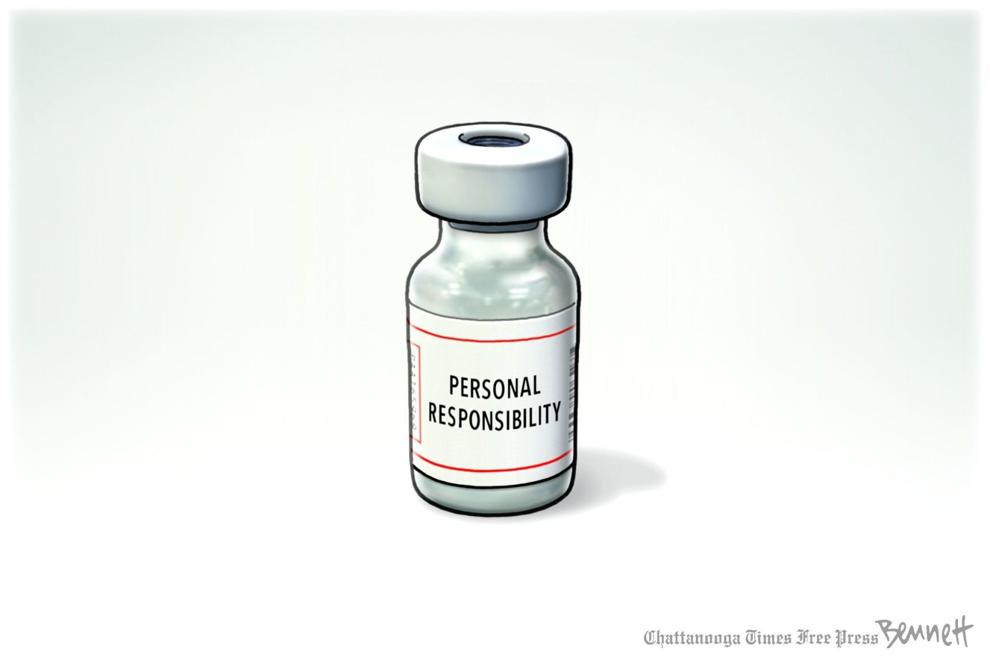 Clay Bennett cartoon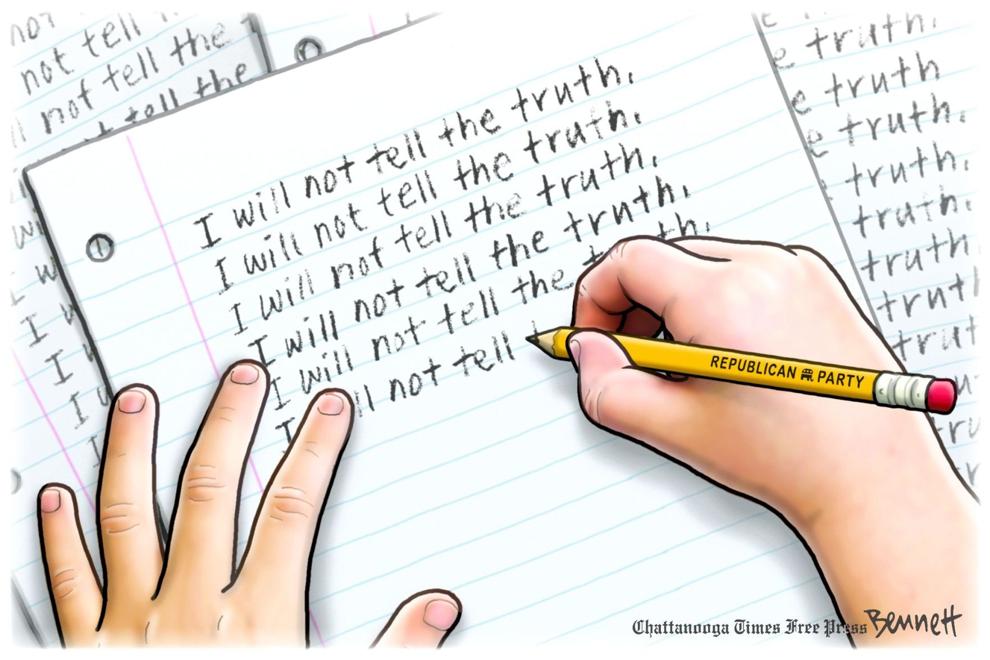 Clay Bennett cartoon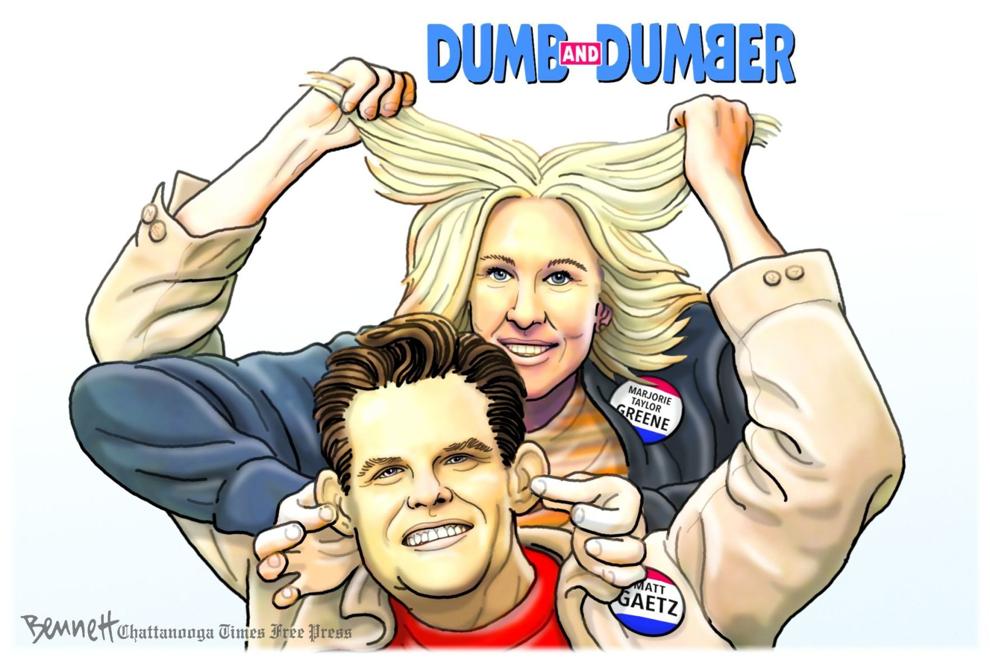 Clay Bennett cartoon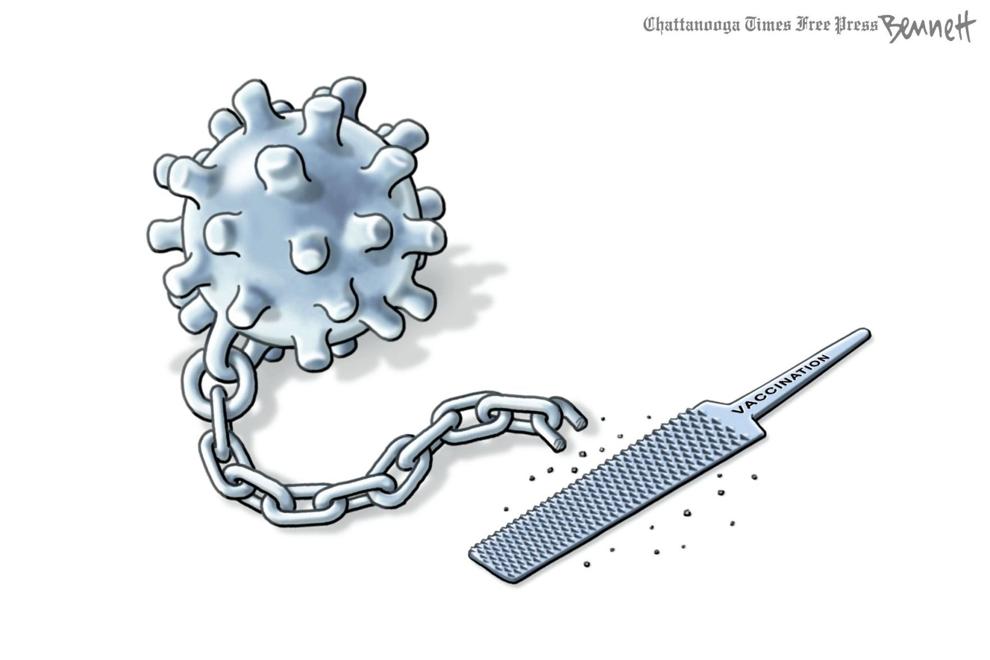 Clay Bennett cartoon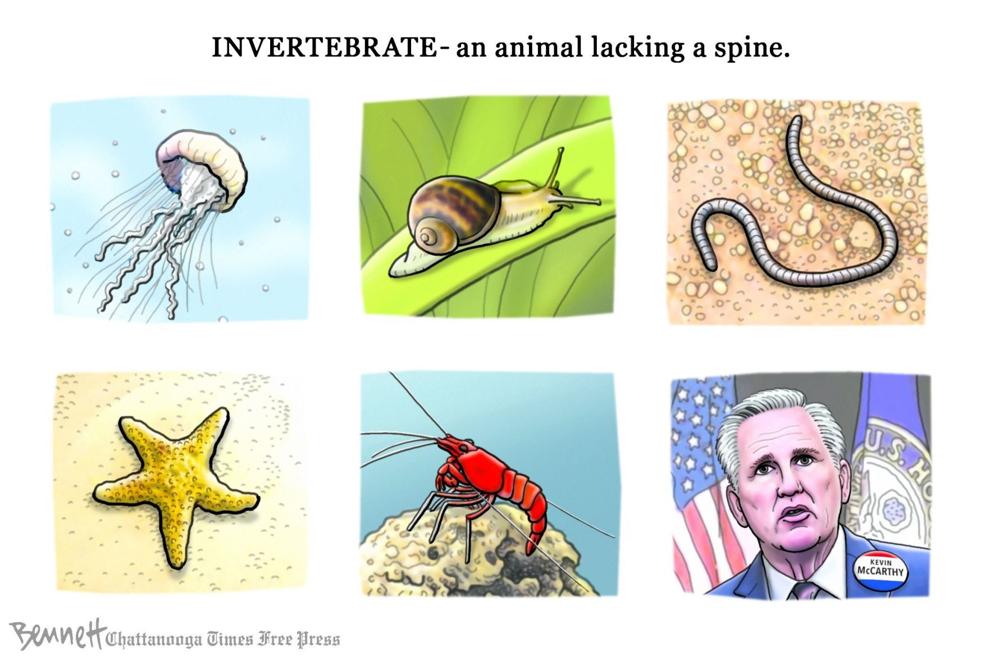 Jeff Danziger cartoon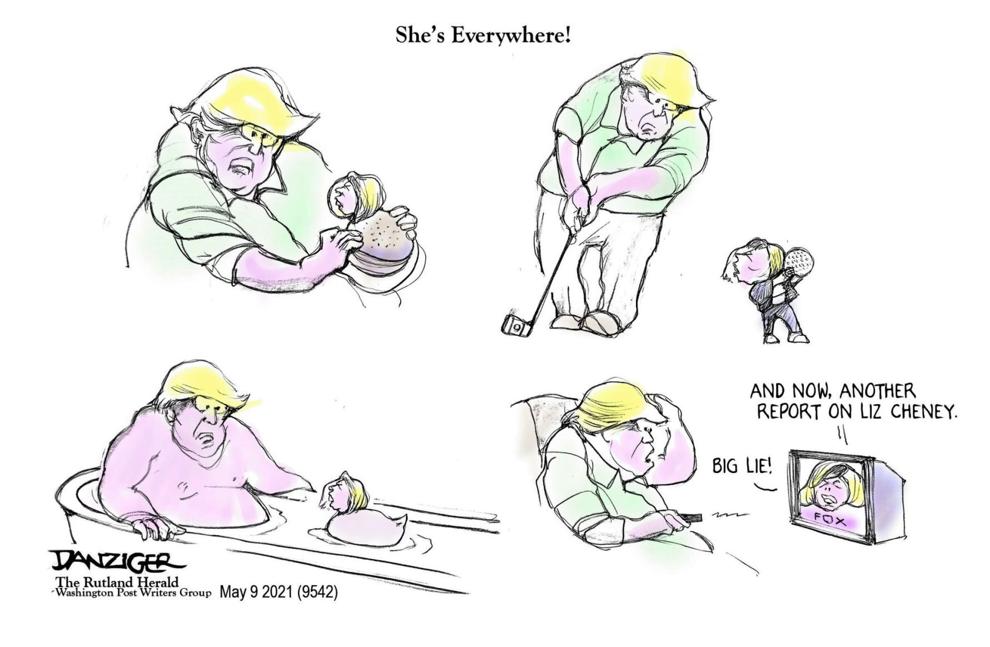 Jeff Danziger cartoon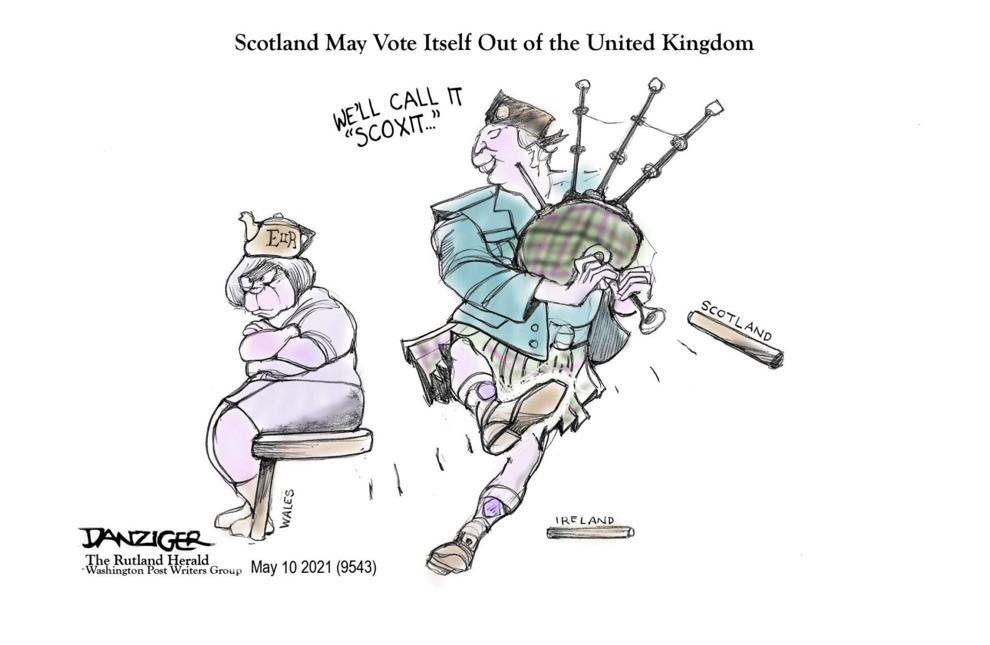 Jeff Danziger cartoon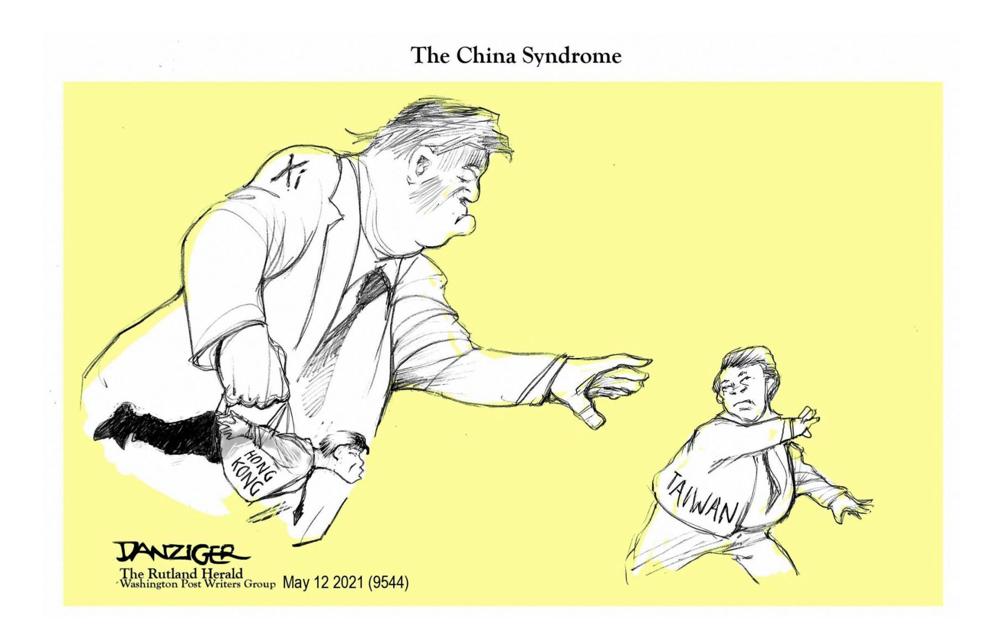 Jeff Danziger cartoon
Jeff Danziger cartoon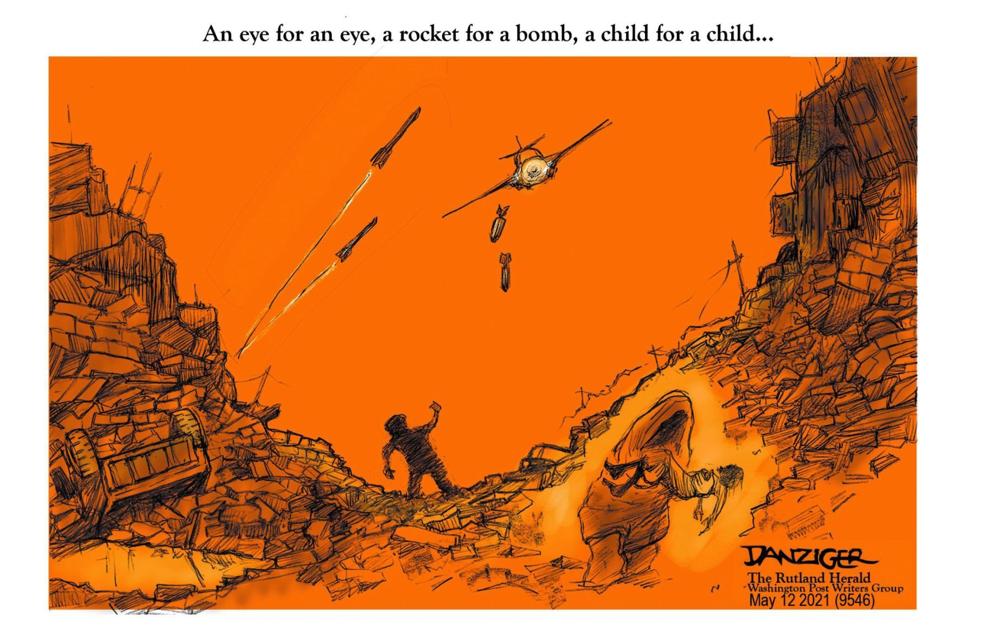 Jeff Danziger cartoon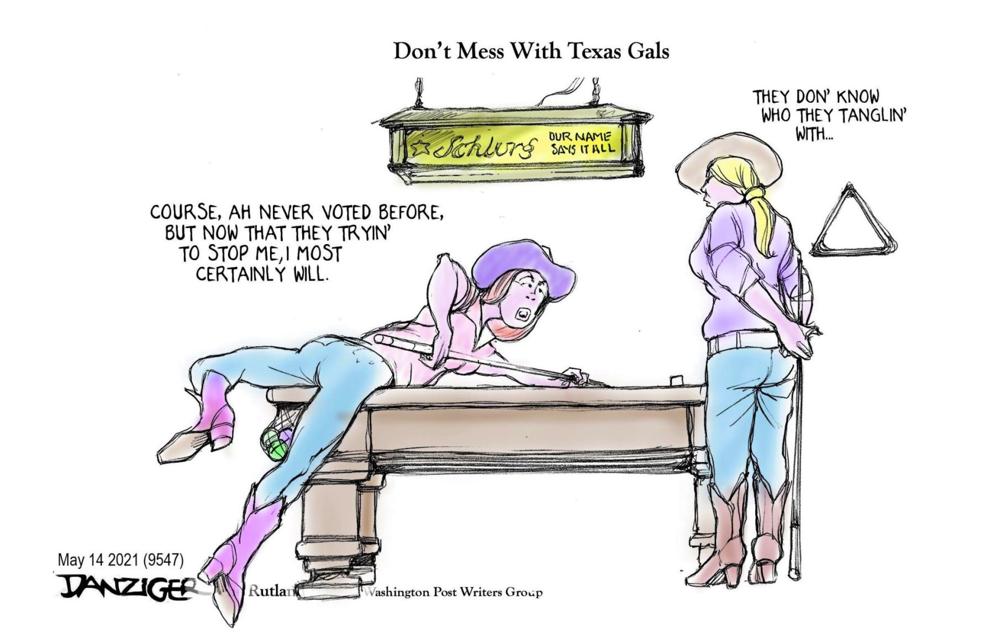 Lisa Benson cartoon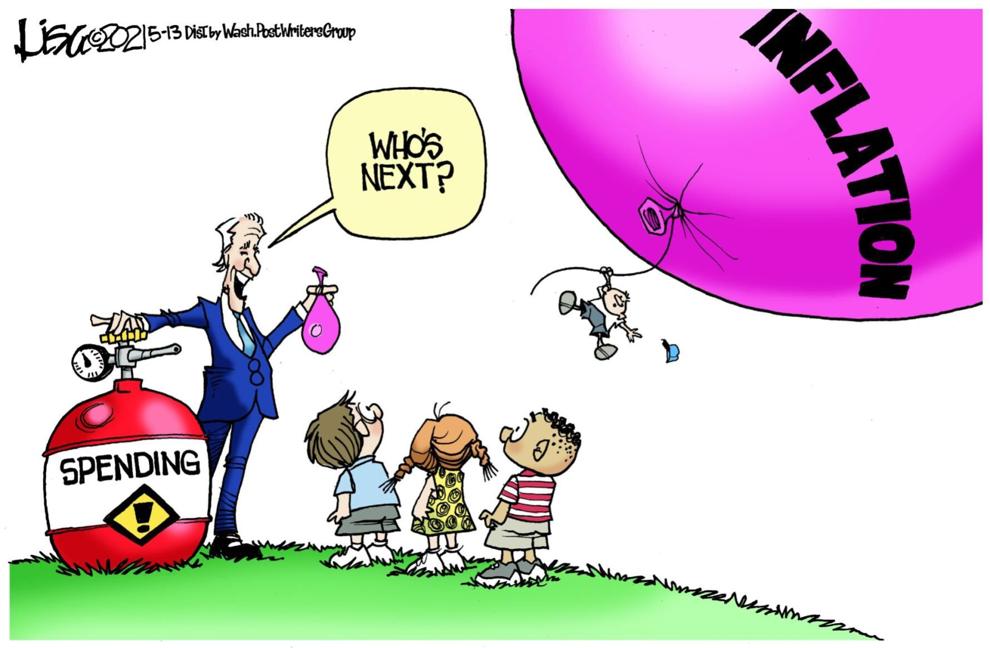 Lisa Benson cartoon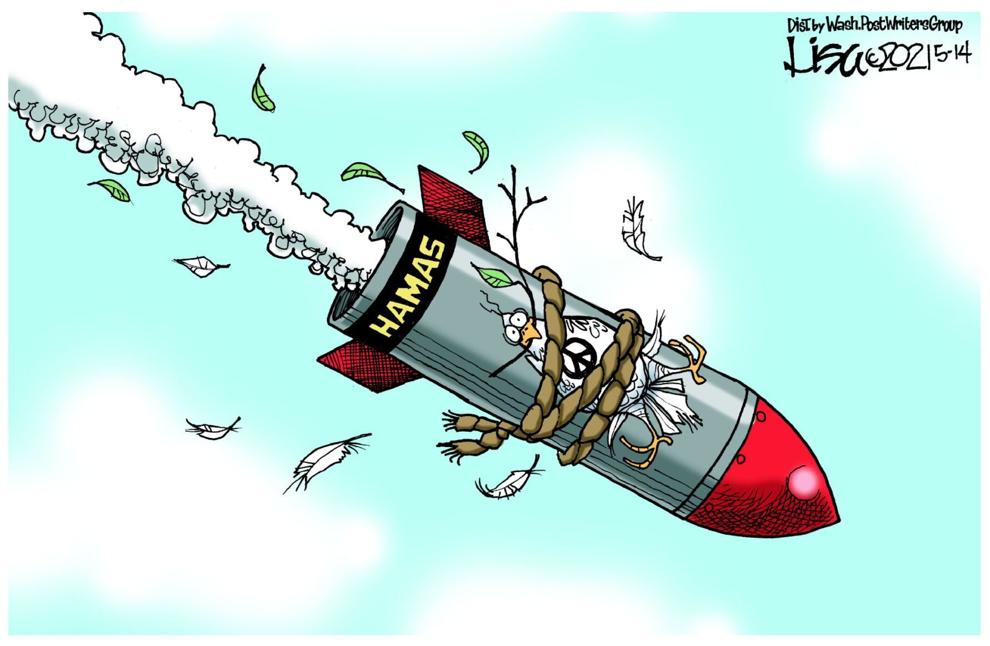 Mike Lester cartoon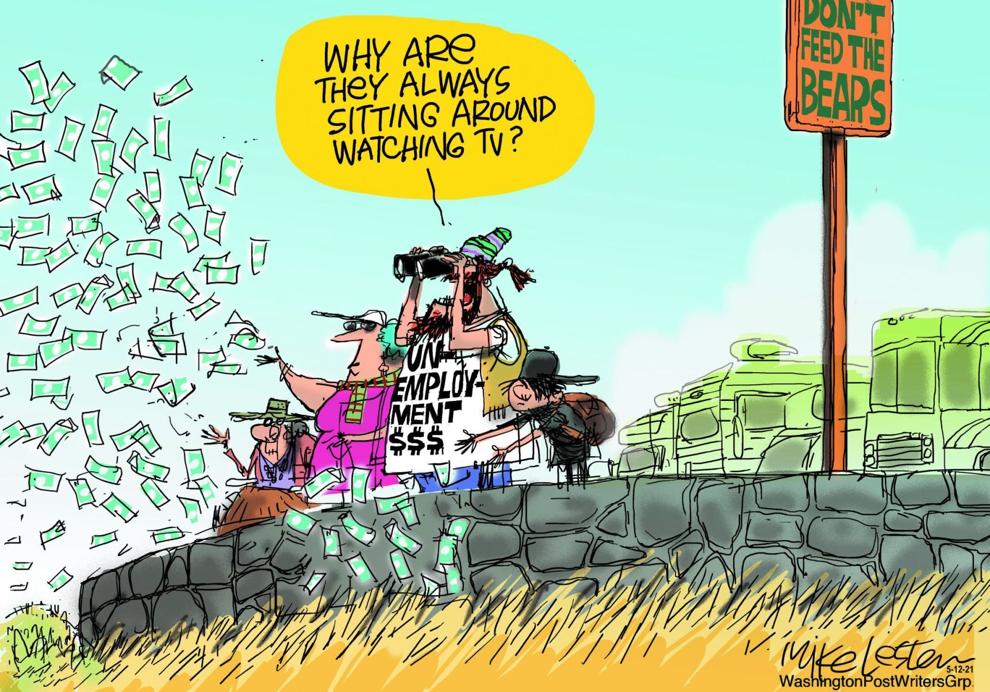 Mike Lester cartoon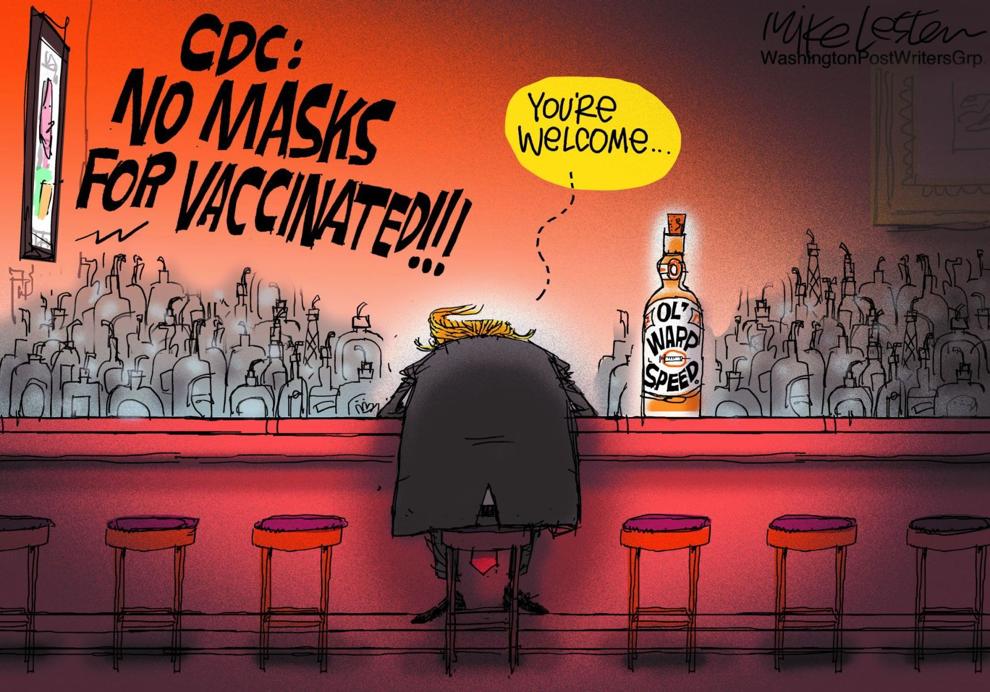 Signe Wilkinson cartoon
Tim Campbell cartoon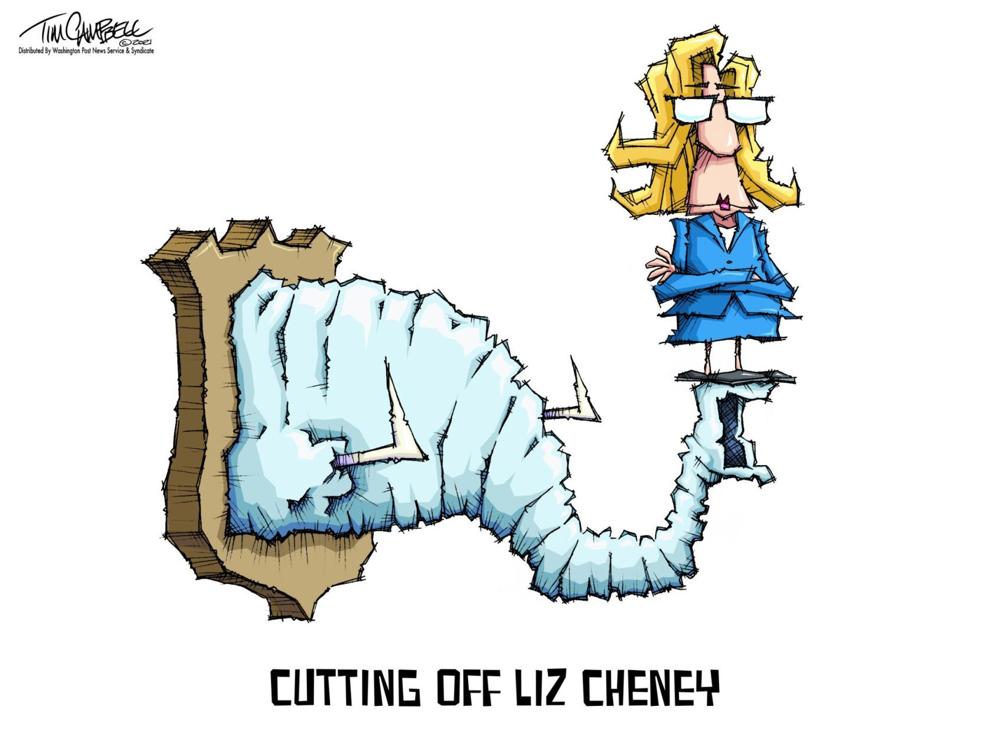 Tim Campbell cartoon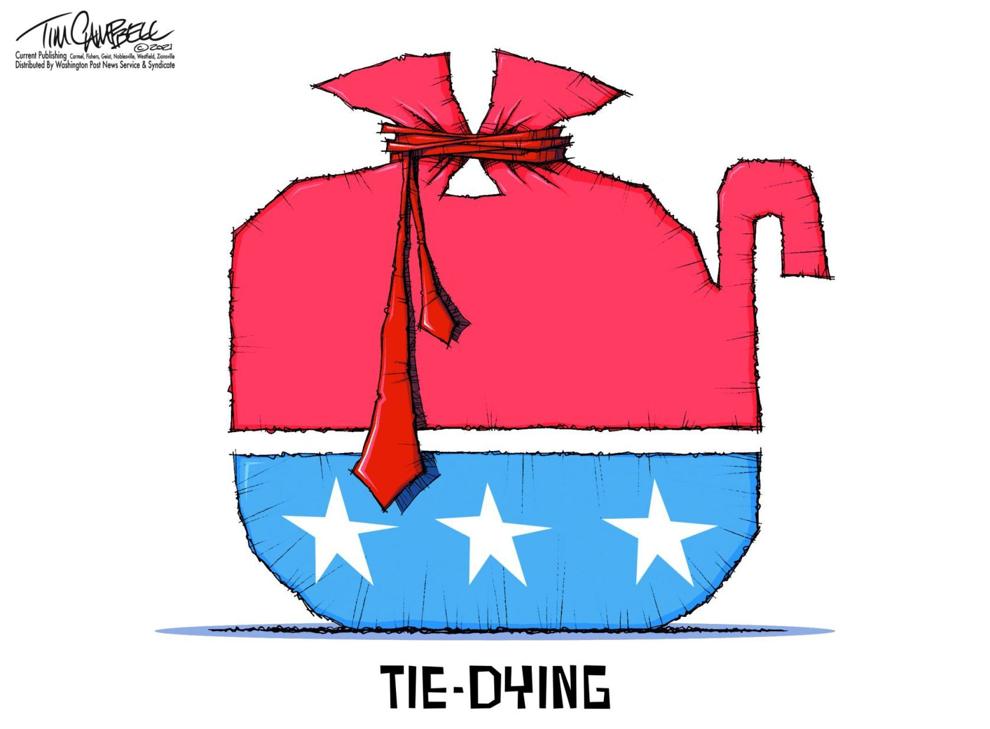 Clay Bennett cartoon