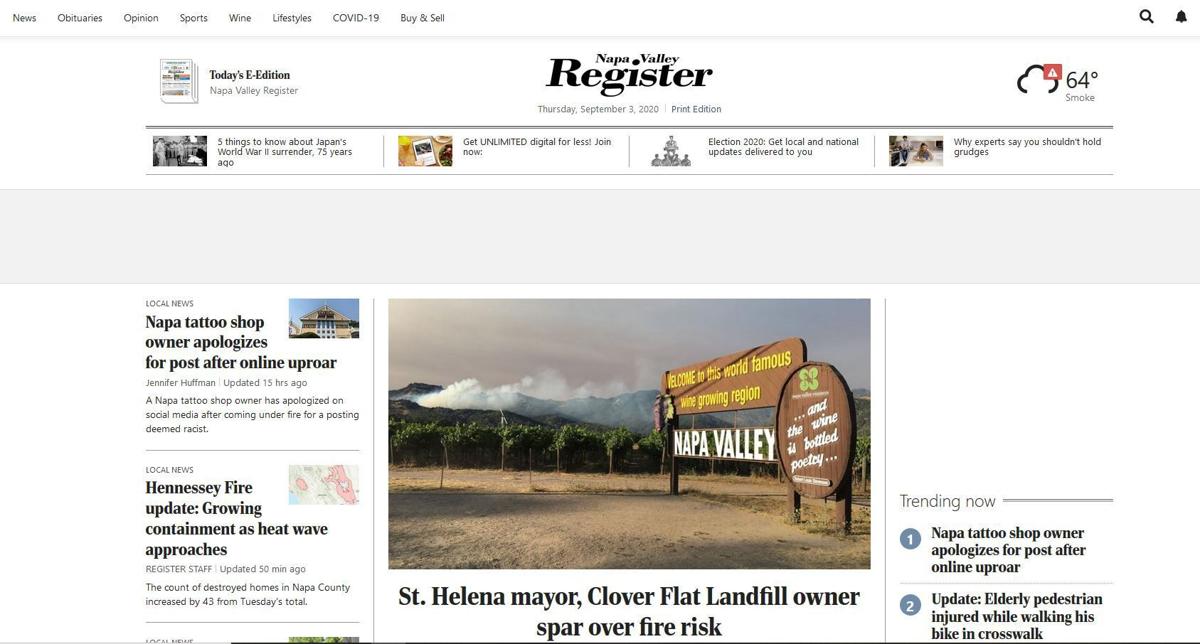 In the old days, we had only a hazy idea of how many people read our stories in the newspaper.
We could count the number of papers we sold, of course, but it was harder to determine how many people read each copy. Reader surveys suggested that it usually averaged more than two readers per copy, but it was at best a wild guess as to how many people read any particular story.
Sometimes reporters would try a trick, saving some interesting fact or clever quote for the end of the story, hoping that someone might remark upon it, thereby proving that at least someone had read all the way to the bottom.
Today, thanks to the wonders of technology, we know almost more than we need to know. We can tell in real-time how many people are reading any given story. We know how they found the story, what other pages on our website they viewed, how long they spent on the story, and even how deeply they read into it.
We can generate reports that show, at least roughly, who are readers are: gender, location, age range, and all sorts of interesting facts.
Using that data, we can determine what kinds of stories our readers like, what bores them, what time of day they tend to read, what kinds of digital devices they like to use, and sometimes even what kind of mood the community is in generally.
We can slice and dice the data in ways that help us reach readers most likely to subscribe or to encourage non-subscribing regulars to join up.
In other words, we are awash in data, more than we could ever need.
It is a powerful tool for creating a website that suits the needs and interests of our community.
It can also be profoundly humbling.
There are few things more disappointing for a writer and reporter than to pour your heart and energy into a richly researched and elegantly written story, then watch as it lands with a wet plop online while some quick brief about the latest crime races to the top of the readership list, as they tend to do.
Knowing this much about how readers behave makes it tempting to chase easy page views, say, posting nothing but crime briefs or photo galleries of cute cats. Some websites have succumbed to this. When I lived in Philadelphia in the early 2000s, I would shake my head at how shamelessly the Philadelphia Inquirer's website would promote galleries of scantily clad Eagles cheerleaders or images of the annual "Naked Bike Ride."
When I hired my outstanding Online Editor Samie Hartley, my main instruction to her was "Don't be like Philly.com."
That means we have to strike a balance between those pageview-rich, reader-pleasing stories and galleries and the important stories about local events that readers need to know about. That means sometimes we just have to accept that a story about, say, land use or the local jail, will never do as well as something about a high-speed pursuit on Highway 29 or, yes, a gallery of cute pet pictures.
But the data does allow us to present those less reader-pleasing stories in a way that is interesting, adding photos or videos that might attract more readers, or framing the story on social media in a way that explains the significance of the article.
Useful as all this data is, however, sometimes it raises more questions than it answers.
For example, on Wednesday morning, I discovered that one of our top 20 stories in the sleepy overnight hours was a 2002 piece from the Associated Press about a fatal plane crash in New Hampshire. There was nothing special about it, no famous names, and it had nothing to do with Napa. It was just one of those little filler items that some long-gone online editor found interesting and tossed on the website.
And here, 18 years later, something like 100 people found it interesting enough to read.
Sometimes, the answer is a little more clear. For example, we occasionally see a spike on a 2001 wire service story about the death of a mother whose daughter had been kidnapped in a case that made national news. Again, nothing to do with Napa, but every time the case is featured on a true-crime TV show or blog, the story resurfaces.
Why do search engines find our version of the story? Again, who knows?
Overwhelming (and occasionally mystifying) as all this data is, it is an important part of trying to secure the future of the Register and other newspapers. It allows us to present stories in ways most useful and attractive to readers. It helps us encourage readers to subscribe, which is key to the economic future of newspapers.
We know from this data that lots of people are reading the Register every day. If even a fraction of those of you who read but don't subscribe were to become members, our financial future would be secure.
If you are a regular reader but not yet a financial supporter, please consider joining as a member at whatever price level makes sense for you. Visit napavalleyregister.com/members/join/ to see all your options and any current special deals.
Catch the latest in Opinion
Get opinion pieces, letters and editorials sent directly to your inbox weekly!