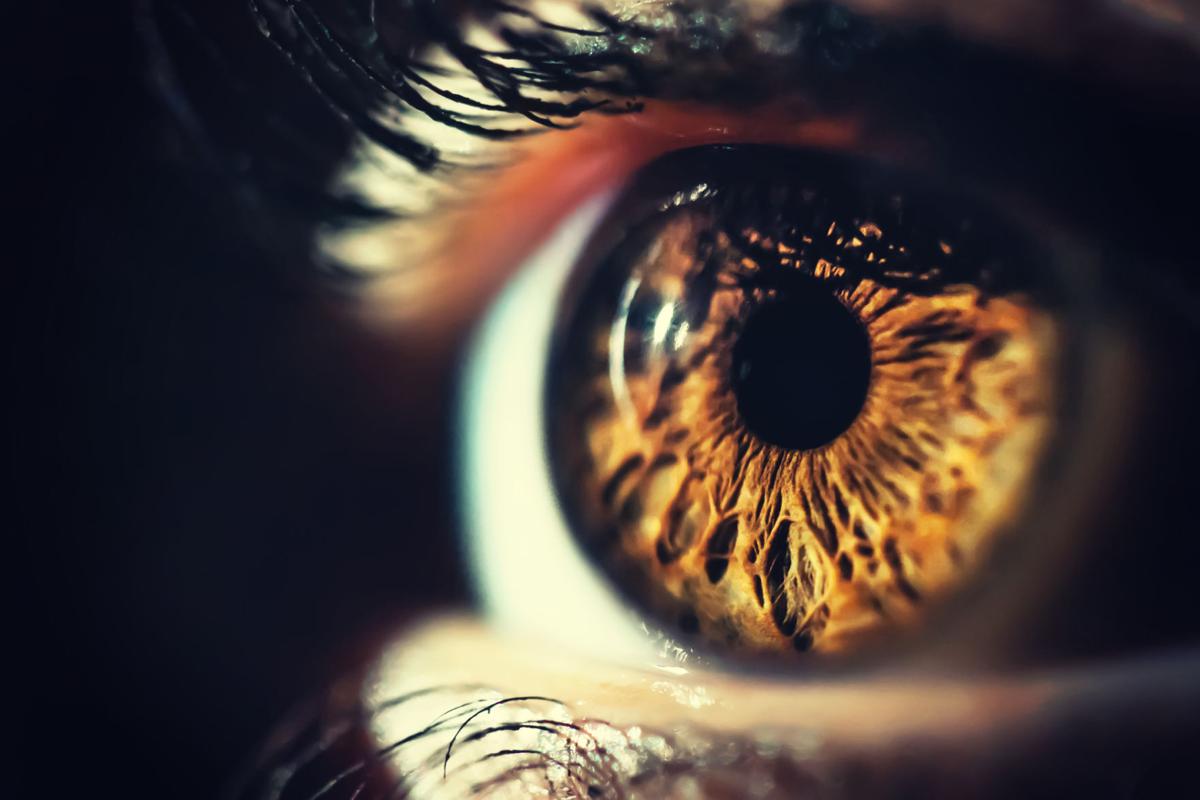 Editor's Note: I have spent the week trying to figure out how to run the paper in the absence of our recently departed City Editor Kevin Courtney. Turns out to take a lot more time than I expected, so I am pulling out one of my favorite columns from the archives. This first ran in June of 2018 and seems to have been one of our readers' favorites, based on the feedback I got.
Sometime in my late 30s, I reached something that Winston Churchill liked to describe as a "Black Dog" time.
I was living in a place I didn't want to live — the city of Philadelphia is great to visit, but it wasn't exactly a fit for my personality. My career wasn't where I had imagined it — the formerly lucrative business of being a freelance writer was collapsing as the economy slowed toward the eventual meltdown of 2008 and I despaired of ever getting back into full-time work as a reporter or editor. My wife was working very long, stressful hours and I was struggling to deal with our two young children.
Support local news coverage and the people who report it by subscribing to the Napa Valley Register. Special offer: $3 for your first 3 months!
While my love of drinking good beer was a pleasant diversion from my troubles, it was not a healthy or constructive way of managing them, so I turned to something I had really never loved that much previously: Exercise.
I joined a local gym and quickly found myself spending long hours in the morning, after dropping off the kids at school: three, four, sometimes even five days a week.
I've never been a team sports player, and I dislike running, so I opted for the best solo alternatives — riding bike machines and lifting weights.
Through 2005 and 2006, I worked out with such ferocity that an acquaintance at the gym finally asked what I was in training for.
Nothing, as it turns out, except perhaps to stay a few steps ahead of my demons.
And it did help some. There is a certain meditative beauty in what one author calls the "maximum point of exertion," where your muscles strain at the top of a lift and your mind clears of anything but holding that moment.
But even as my physique filled out nicely — I was in the best shape of my life, before or since — my mood continued to sour.
I finally did a thing I had never previously considered; I reached out to a therapist. I didn't know what to expect, or even what I wanted to achieve, but I knew something had to change.
I only saw him a handful of times, five or six, perhaps. He asked me gentle but probing questions: What did I want? What would a good outcome look like?
I didn't know the answer to either question.
After listening to me struggle through a few sessions, he finally told me something that made me sit up in my chair: "Don't let anyone tell you how you feel."
In a flash of insight, I realized I had buttoned up my emotions, corralled my feelings, and internalized my father's approach to suffering, which boiled down to "Shake it off." Rather than helping me control my emotional state, that approach was allowing me to be buffeted by circumstance and defined by other people. And that was killing me.
After that, my emotions spilled out in surprising ways, ways that I found difficult to contain.
Seeing this, he gave me his second profound bit of advice: "Forgive yourself for being human."
Hurt, emotion, sadness are all part of the human condition, just the same as joy, happiness, and pride. Feeling is not a sign of failure; it's a sign that you're human.
Those two simple, seemingly self-evident truths changed my life. They didn't solve any of my problems, but they gave me the perspective to deal with them realistically.
While my mood has been subject to ups and downs in the years since, and my frantic passion for weight lifting has largely subsided, never have I faced a "Black Dog" time like that again.
The high-profile suicides of Kate Spade and Anthony Bourdain in recent weeks had me thinking a lot about that time in my life and what my counselor told me. I don't know what demons were chasing them at the time of their deaths, but I know that any such demons are not just things you shake off, or even outrun, at least for very long.
It's too late to reach them, and the many thousands of less famous people who lose their struggle with depression every year, but for any of you reading now who know the Black Dog times, please heed my wise therapist's advice: Don't let anybody tell you how you feel, and most of all, forgive yourself for being human.
Check out the week in cartoons
Clay Bennett cartoon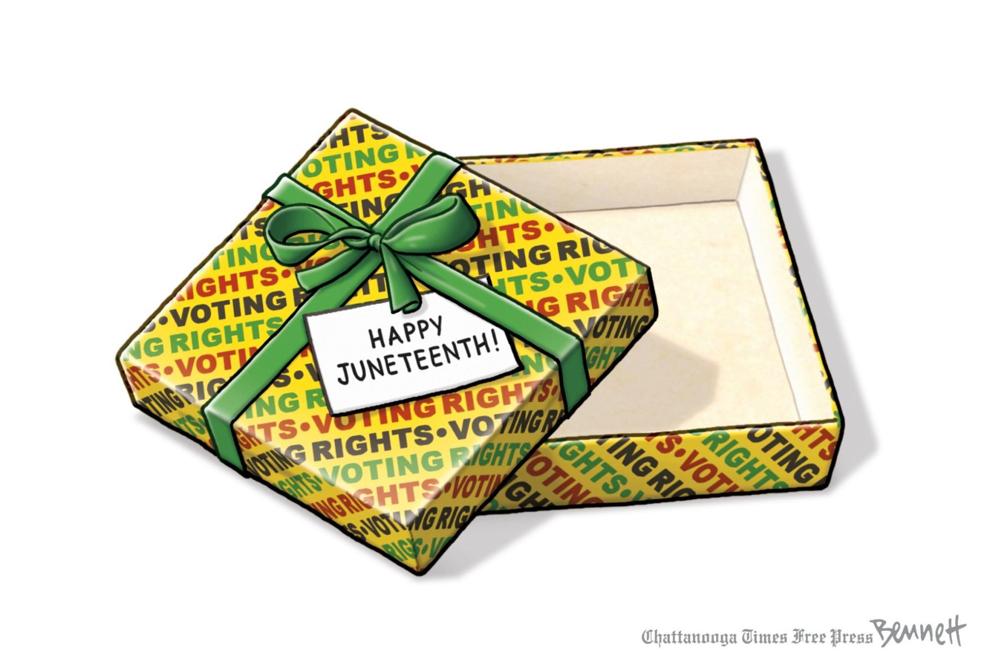 Jack Ohman, editorial cartoon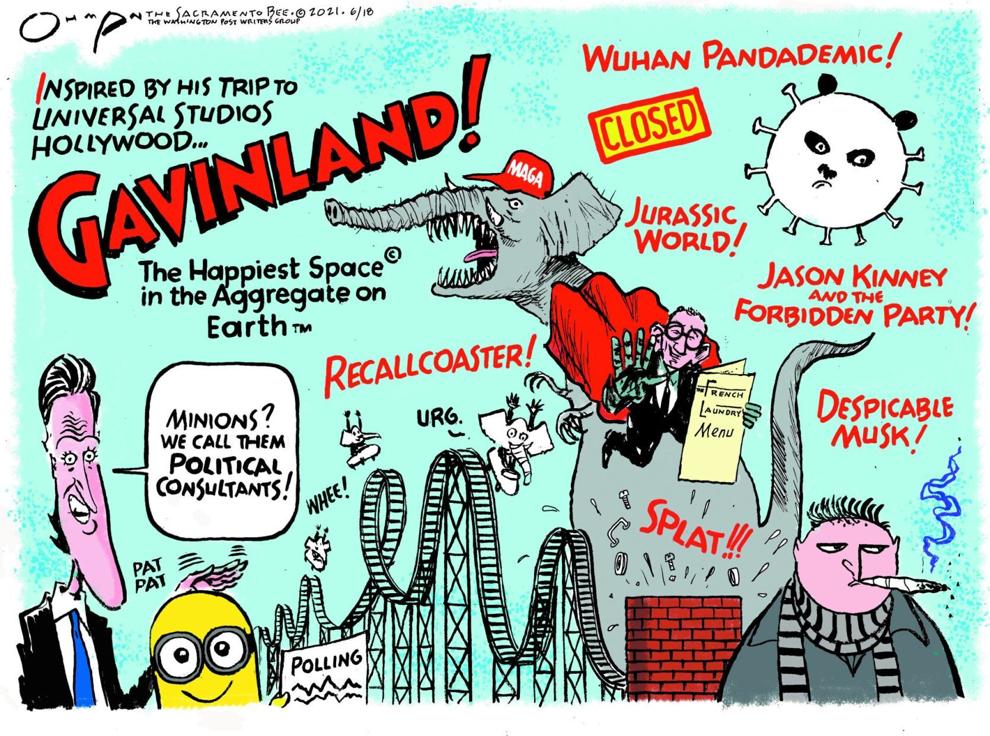 Jack Ohman, editorial cartoon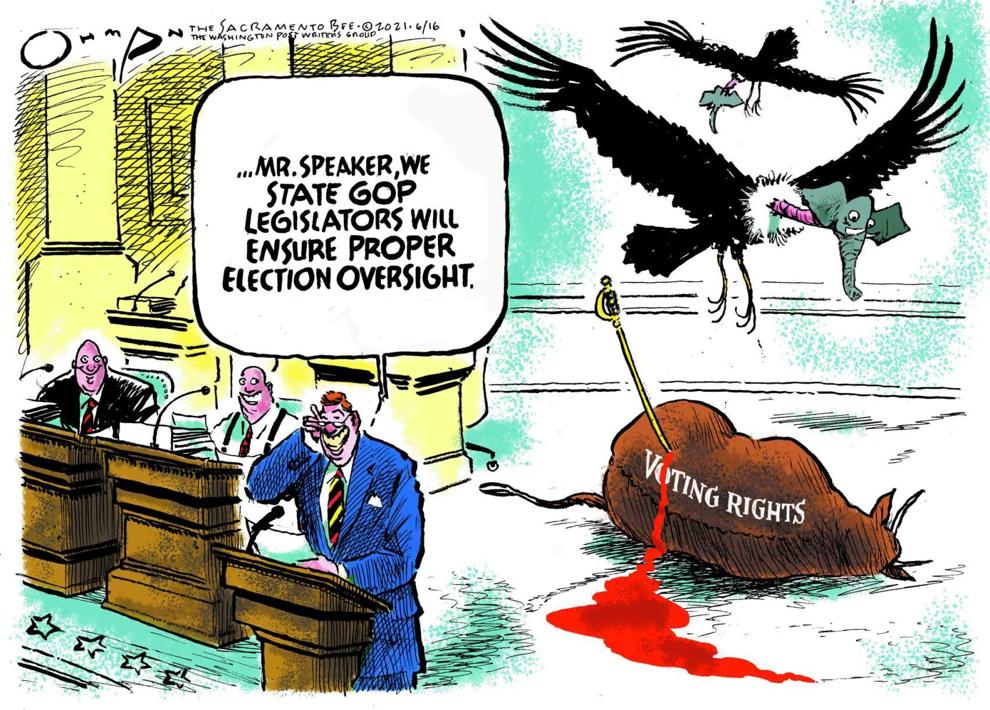 Clay Bennett cartoon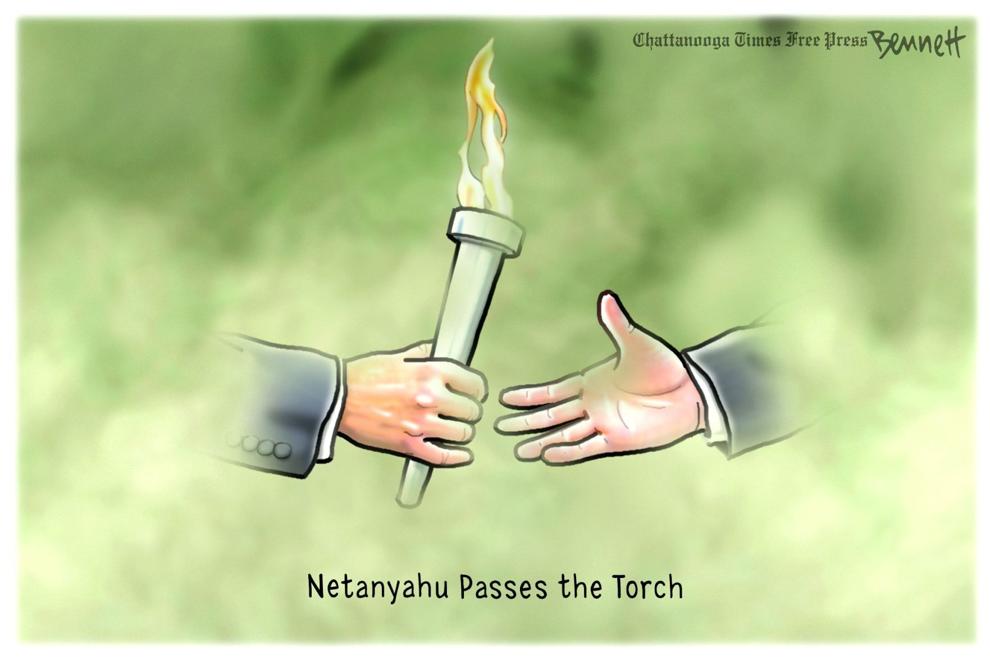 Clay Bennett cartoon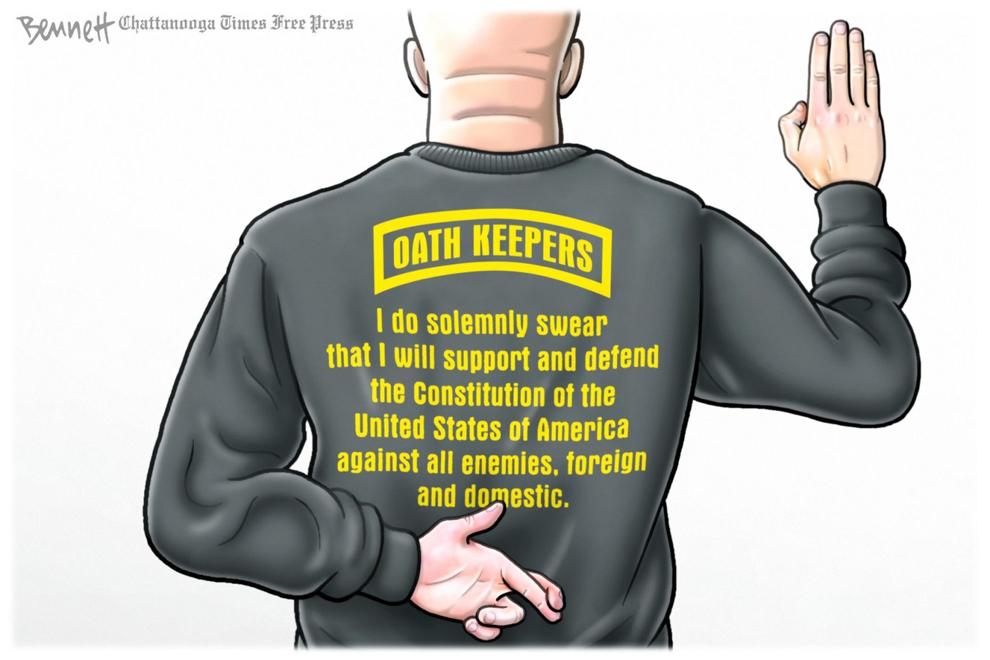 Clay Bennett cartoon
Clay Bennett cartoon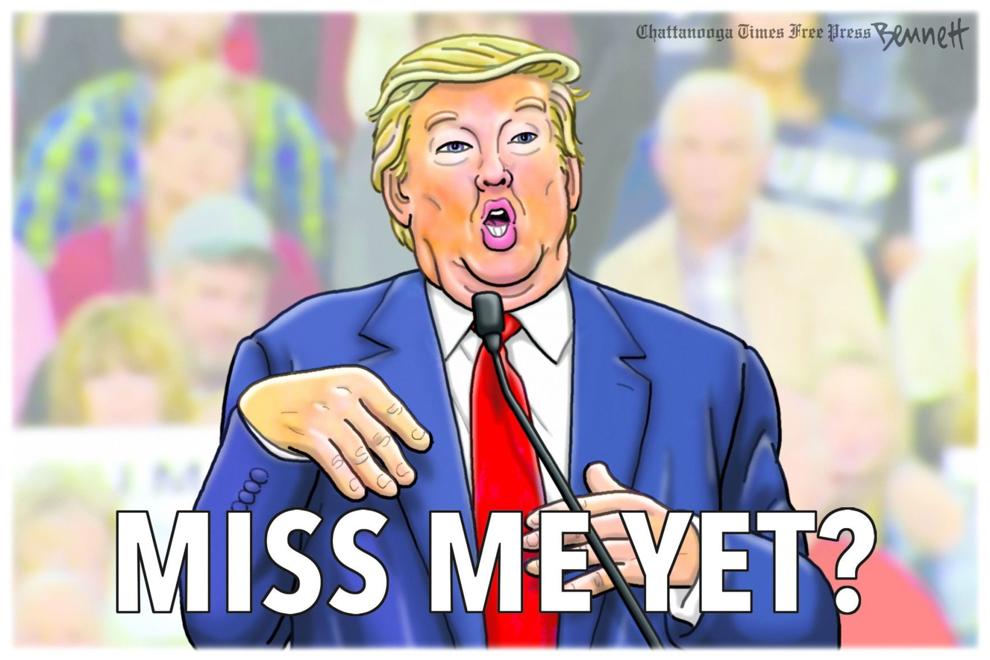 Jack Ohman, editorial cartoon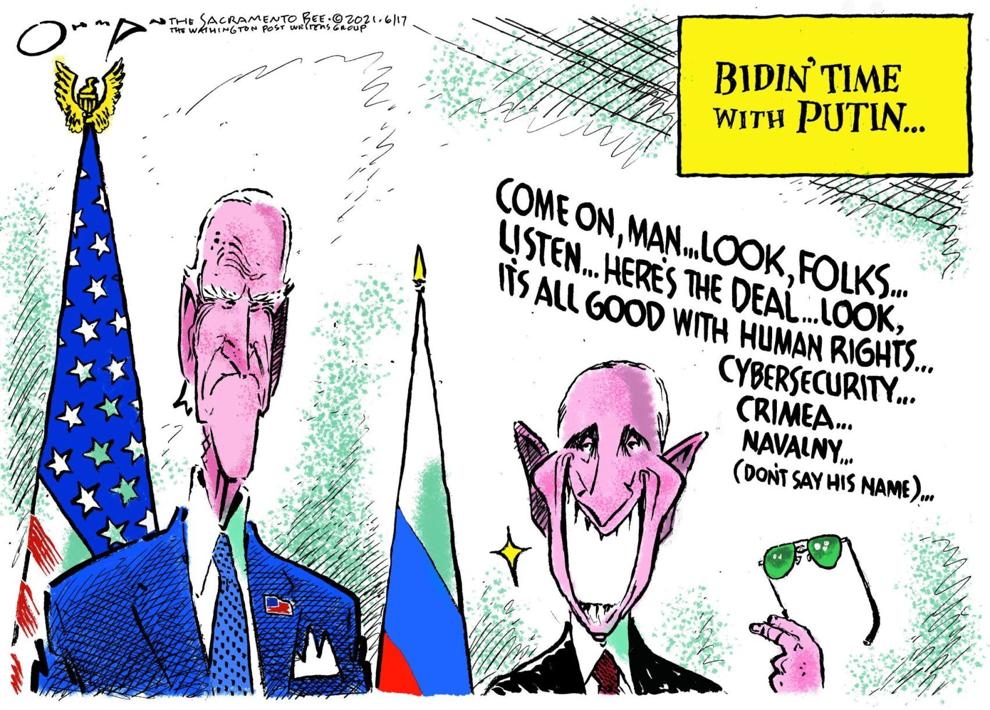 Jeff Danziger cartoon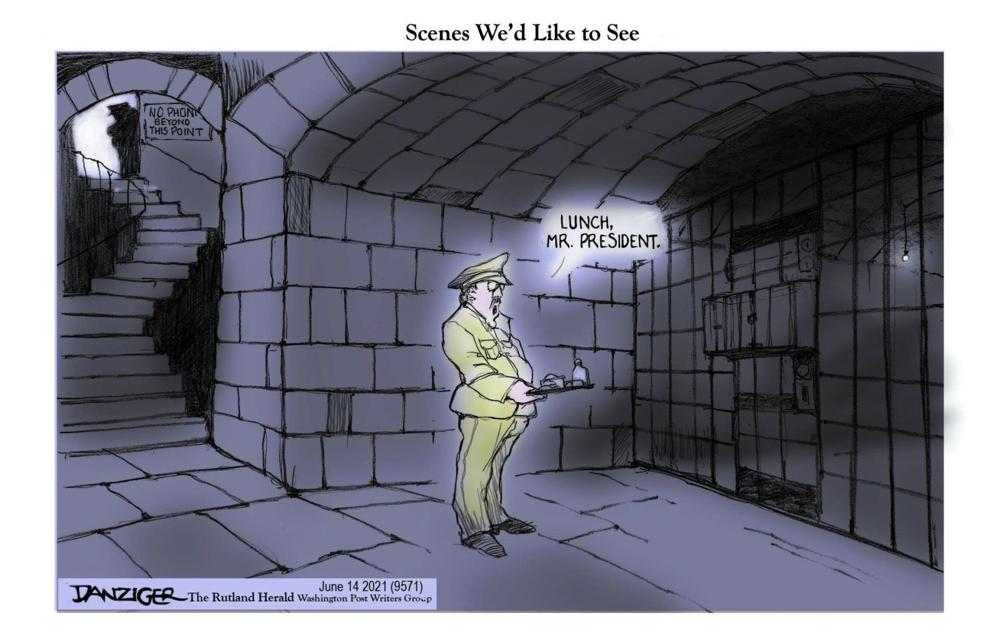 Jeff Danziger cartoon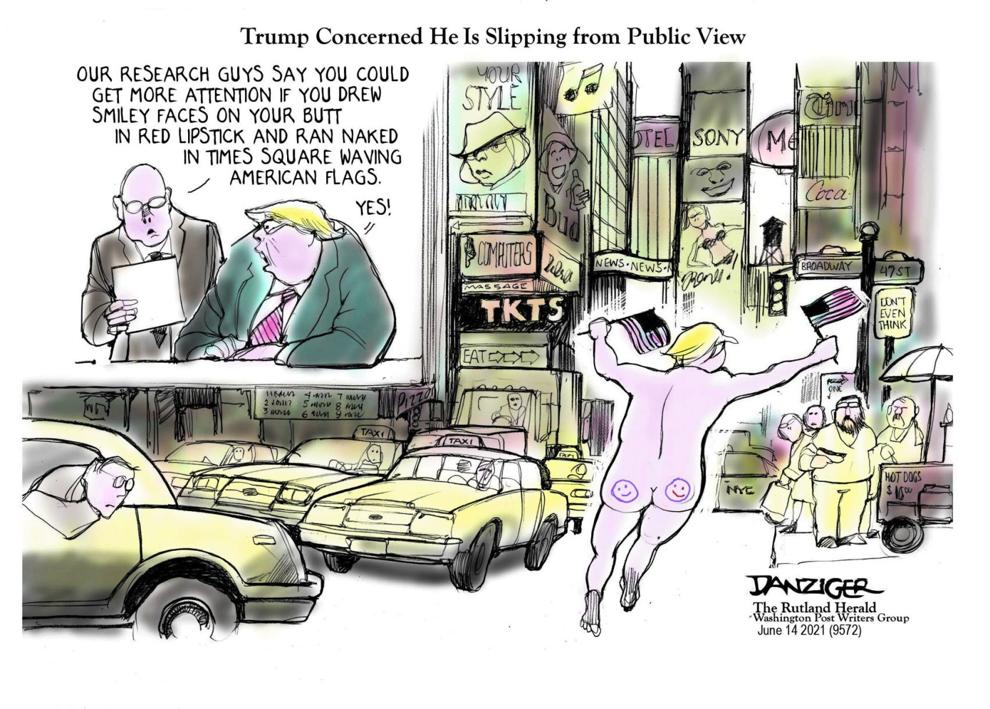 Jeff Danziger cartoon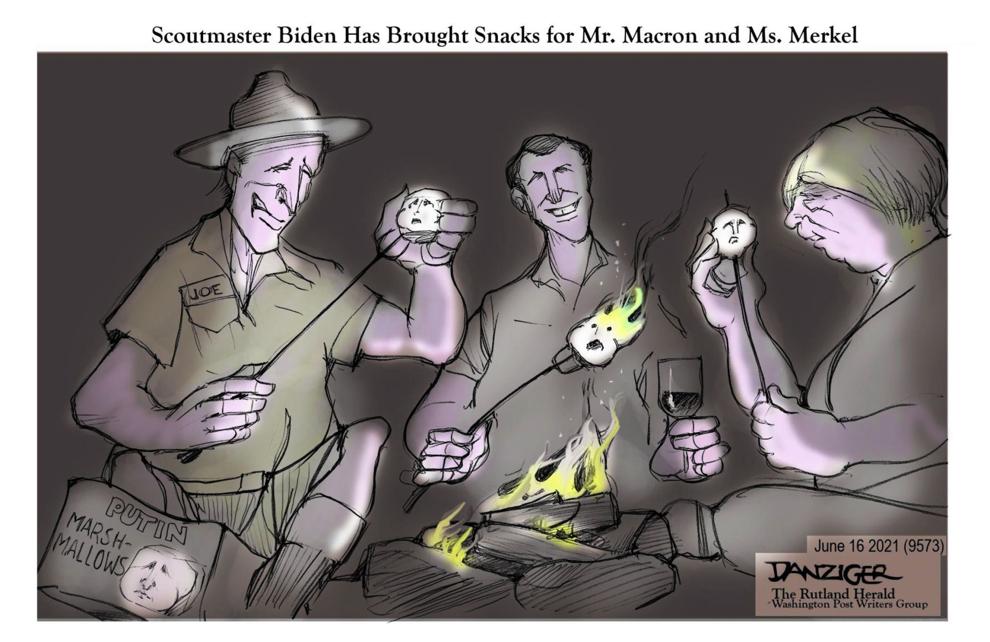 Jeff Danziger cartoon
Jack Ohman, editorial cartoon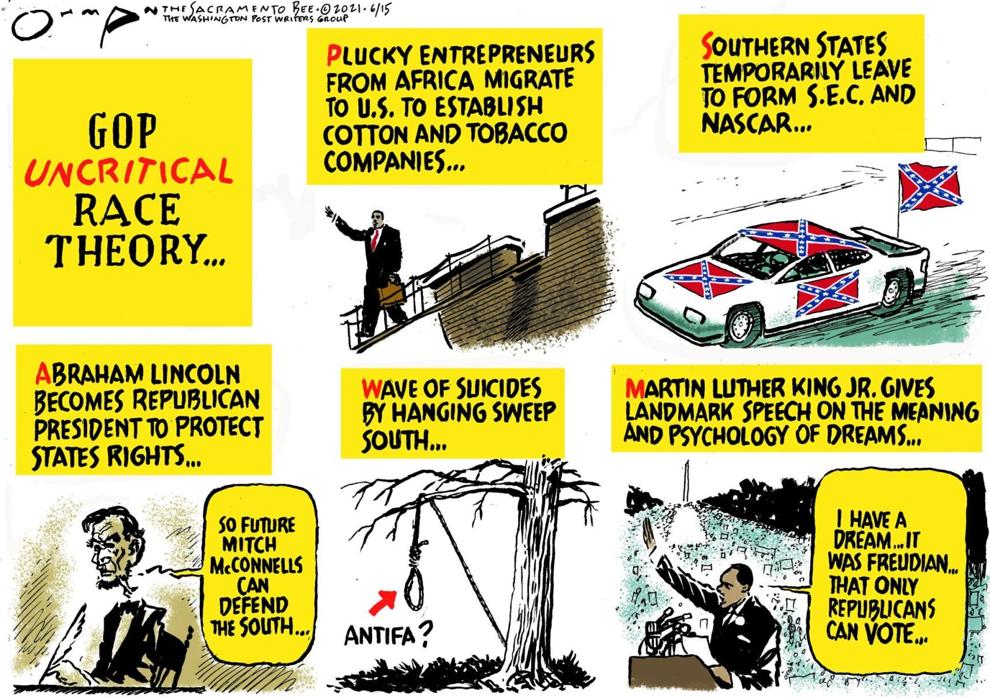 Jack Ohman, editorial cartoon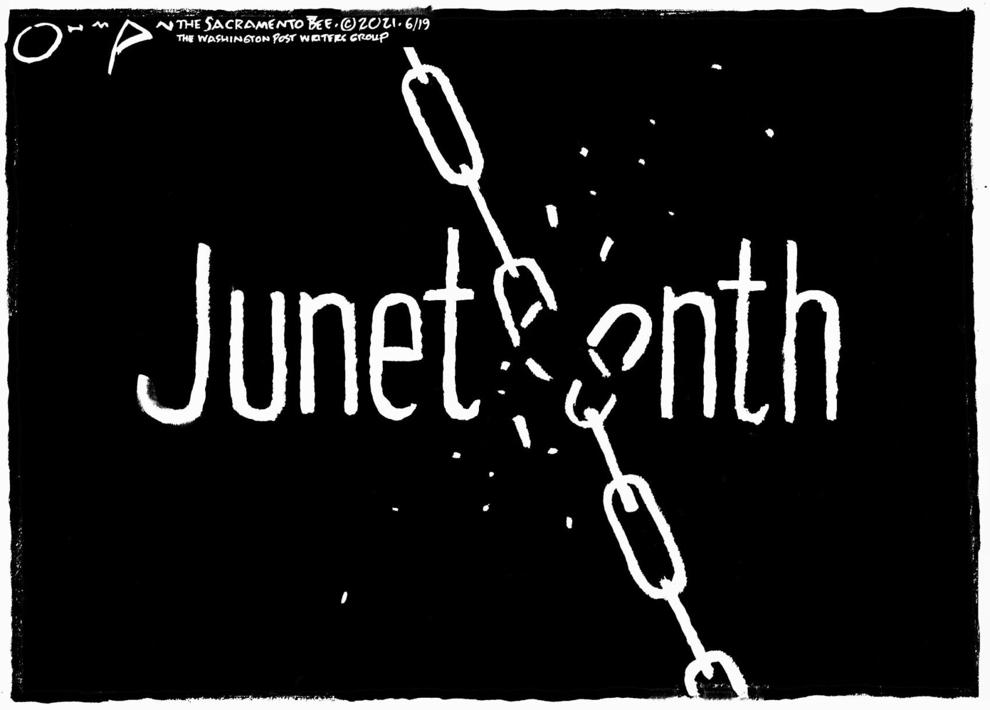 Lisa Benson cartoon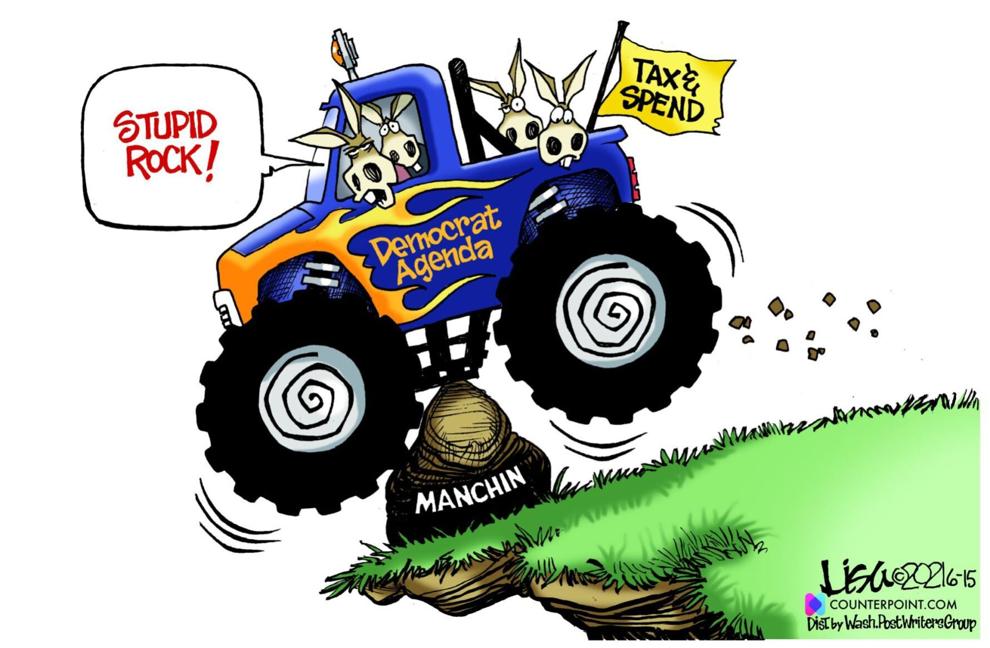 Lisa Benson cartoon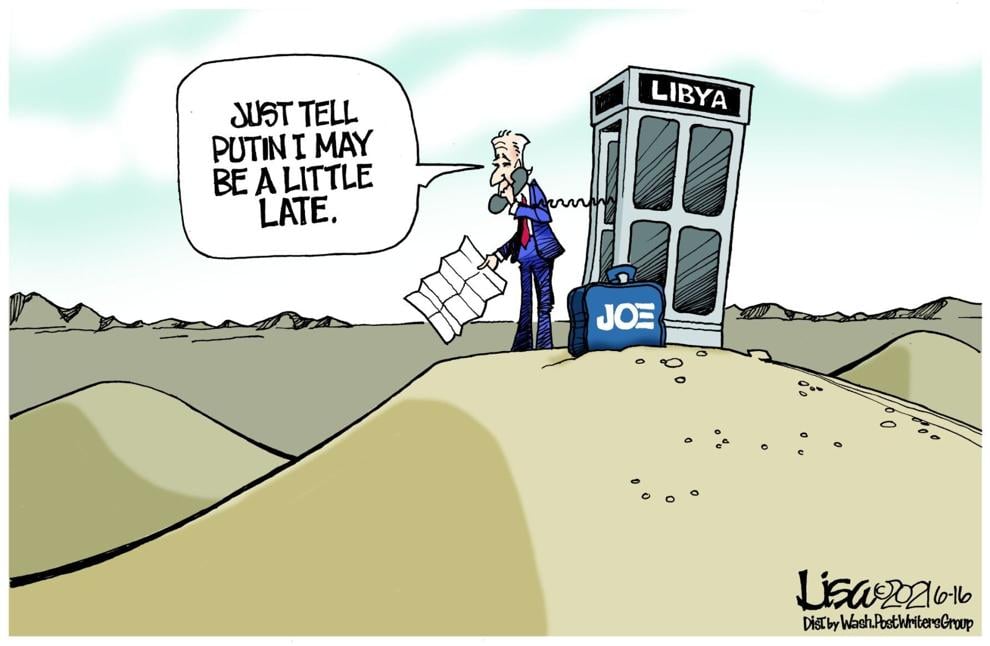 Lisa Benson cartoon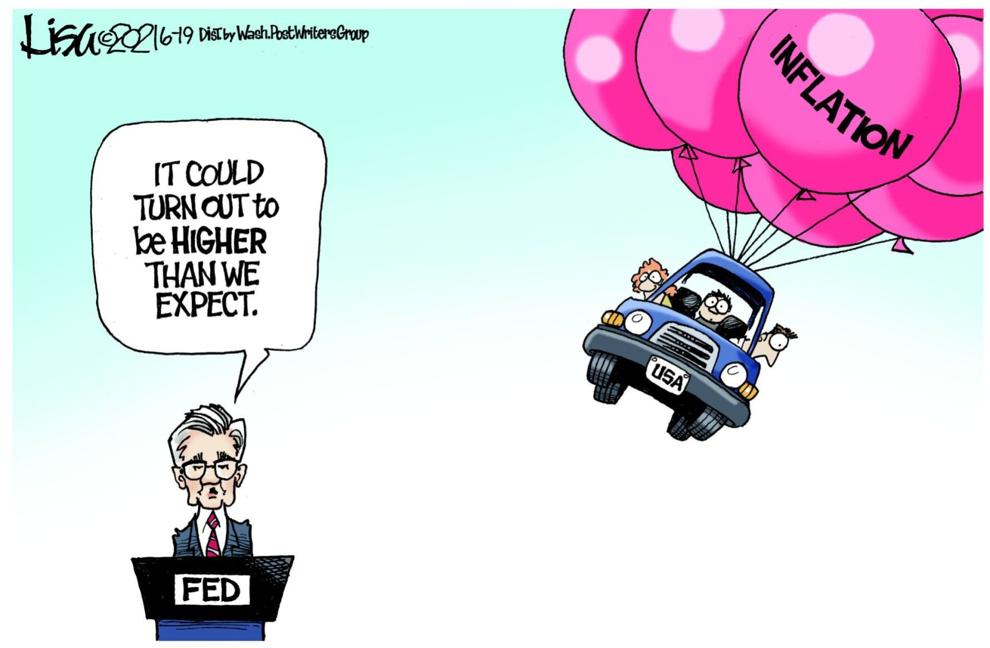 Tim Campbell cartoon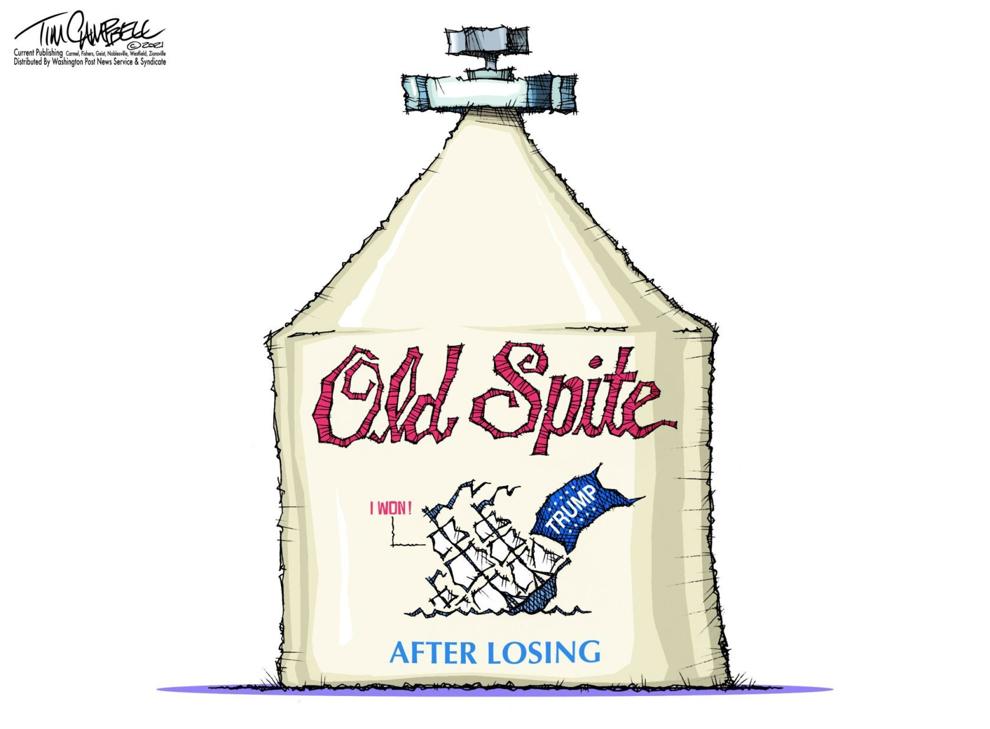 Tim Campbell cartoon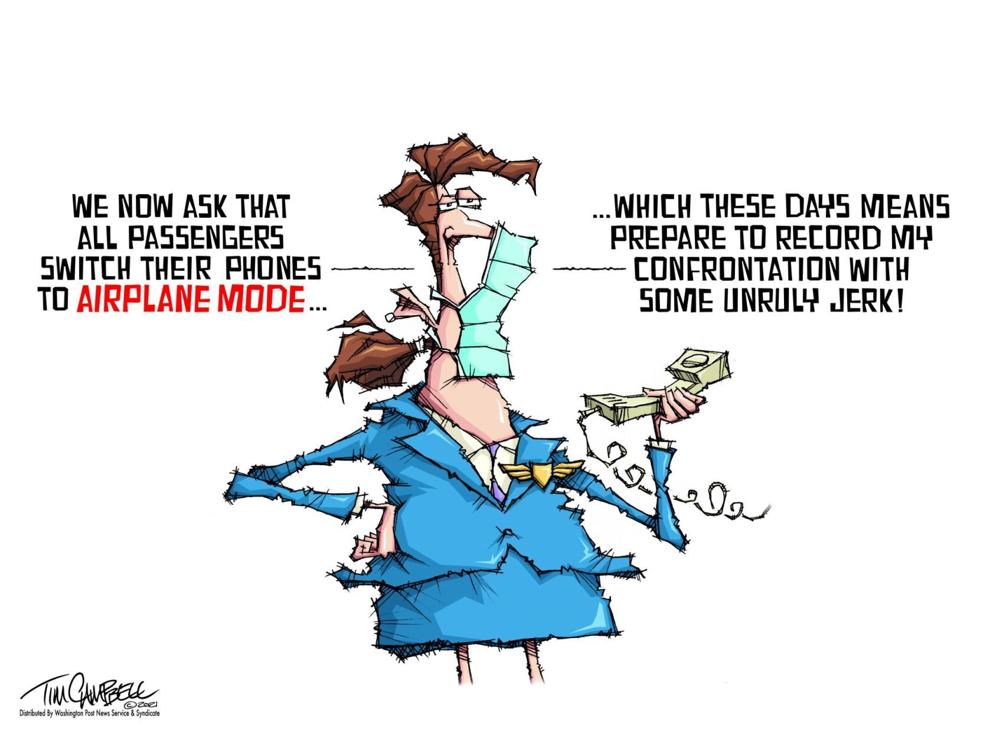 Tim Campbell cartoon