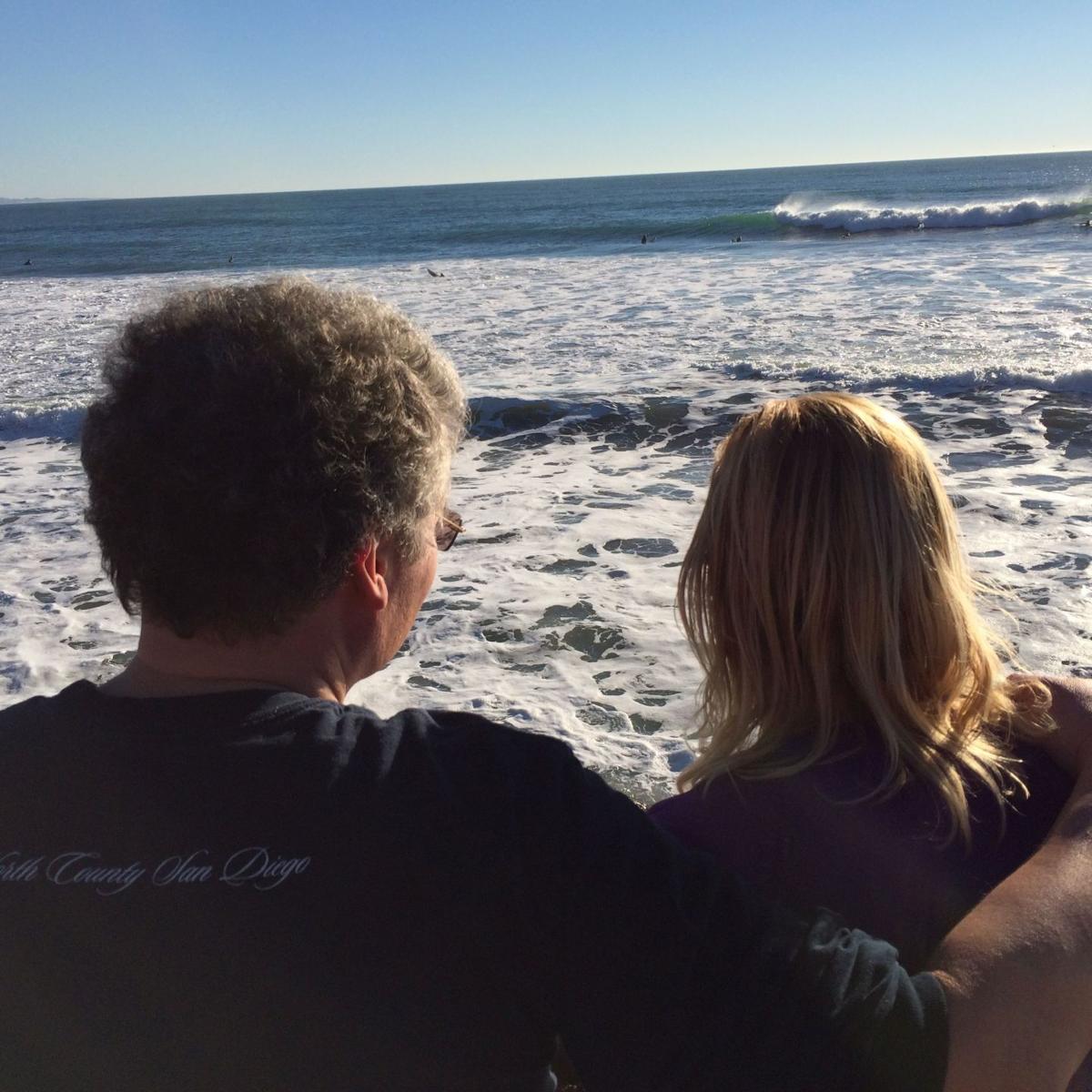 This time next week, my wife and I will be among the fabled Empty Nesters.
Our youngest is off to college on Tuesday, and we're all a little bit on edge about it.
I've been mopey, my wife teary, and our son somewhere between excitement and anxiety. He seems rather mystified as to why we've been so emotional. "It's not like I'm dead," he exclaimed as my wife teared up unexpectedly at dinner this week.
Support local news coverage and the people who report it by subscribing to the Napa Valley Register. Special offer: $1 for your first 6 months!
But for us, it is a kind of mourning. Not a mourning for him — we're excited and proud, and we totally understand why he's excited and ready to get on with it already.
We're mourning for us and for all the stuff he barely remembers and probably doesn't care all that much about.
The 3-year-old who used to stomp around the house in a Darth Vader helmet yelling "You don't know the power of the Dark Side!"
The snow days when the kids and I would take off and hit our local pub in Philadelphia for chicken wings and Shirley Temples (for them. I usually opted for beer, because I could).
Eating ice cream from room service for breakfast when we'd stay at hotels.
Playing Yahtzee by lantern light as we'd camp in exotic locations.
Watching "SpongeBob Squarepants" and "Dr. Who" and "Top Chef" and all the other shows that we have shared over the years.
Eating JellyBellys at Concerts in the Park, and saving a bit for the mayor, who'd inevitably stop by for his share every week.
We'll see the kids again, of course, and sometimes even see them together. But it will always be on a visiting basis, the temporary gathering of adults for a meal or some holiday or event. Never again will it be that kind of constant intimacy that raising a family of youngsters enforces.
Our oldest went off to college four years ago, and we were plenty emotional then, but this time feels different, more intense and final. The first time, we still had one kid left at home, so some of the same rhythms and habits and rituals remained in place.
Now we'll have to build a whole new structure of life, just my wife and me. It won't be just like going back to how life was 22 years ago, before kids entered our lives. Some of that will come back, but we're older now and in different places. We know we'll have a great time, but just as our son doesn't yet know how college will play out, we don't yet know how our post-kids life will look.
Despite all the challenges of having a smart and strong-willed teenager at home, we've had a good time the last four years getting to know our youngest on a 1-to-1 basis, in a way that wasn't as easy when there were two kids at home. And since the pandemic descended back in 2020, we've been an even tighter team, the three of us locked in a close orbit. At home, sharing breakfast, lunch and dinner, every day for more than a year, seeing very few other people and getting out far less frequently than beforehand.
Now we're sending our last youngster off to be an adult. To meet new people; people who will define his life as much or more than we have. To experience the joys and pains and terrors of life. To make memories that will loom far larger in his mind than the details of his childhood that my wife and I will hold so dear for the rest of our lives.
We're crying because we miss the tight little threesome we have been for the last four years. We're crying for the tight little foursome we were for all the years before our oldest left. We're crying for the passing of childhood and innocence. We're crying for ourselves, for all the ups and downs we've had and all that has changed forever since we started on the journey of being parents.
But most of all, we're crying because we're so proud of our brilliant and headstrong and maddening and delightful younger son. We've so enjoyed knowing him as a child. We can't wait to get to know him as a grownup.
Check out the week in cartoons
Lisa Benson cartoon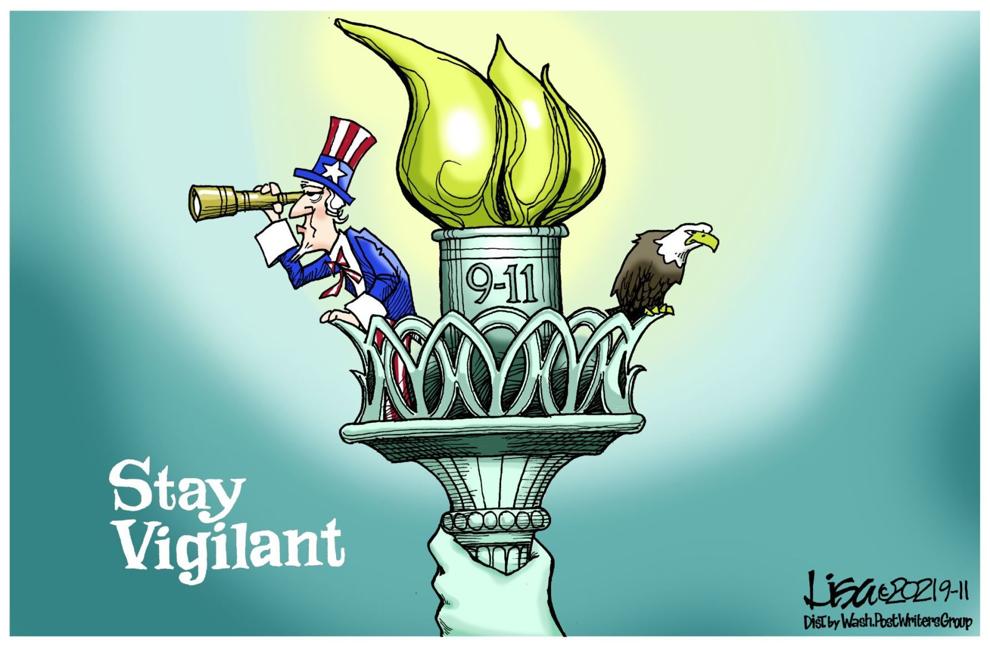 Jack Ohman, editorial cartoon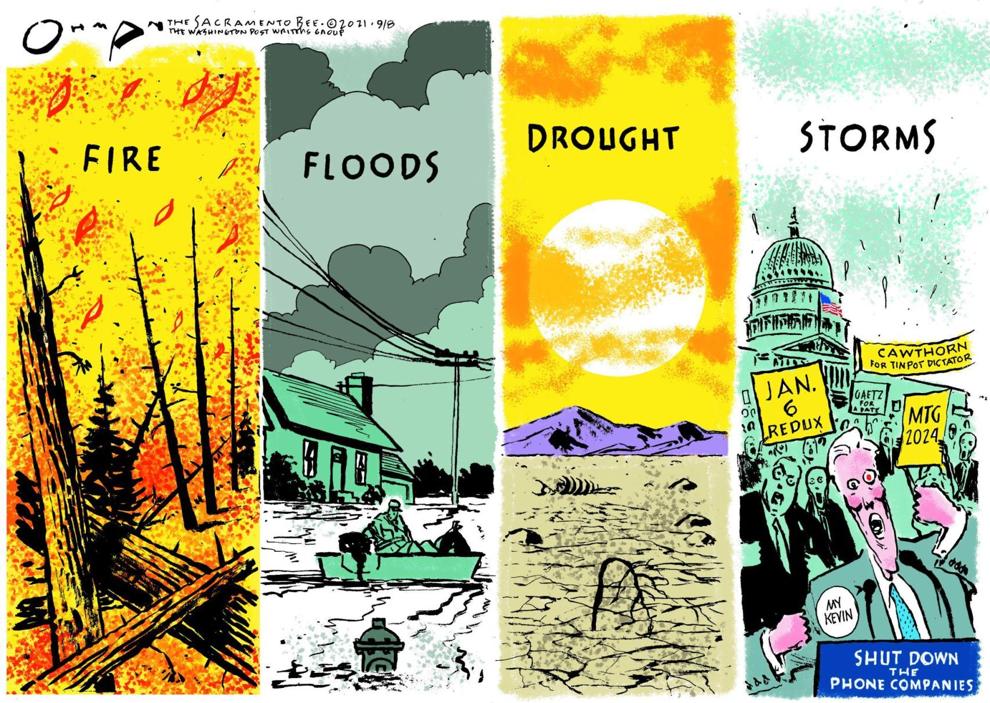 Jack Ohman, editorial cartoon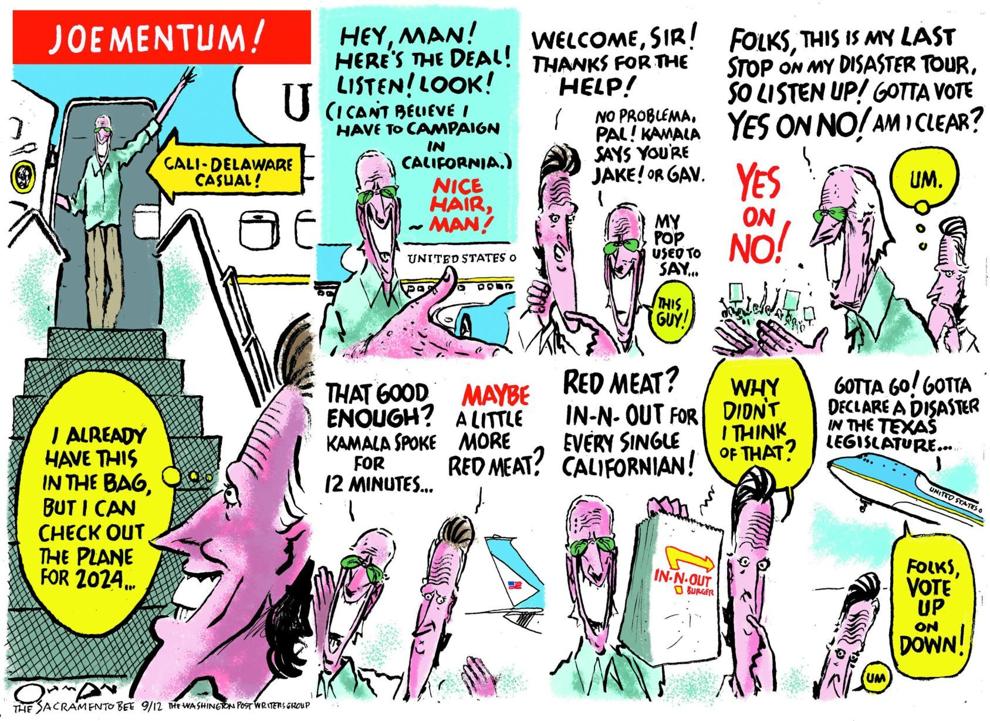 Jack Ohman, editorial cartoon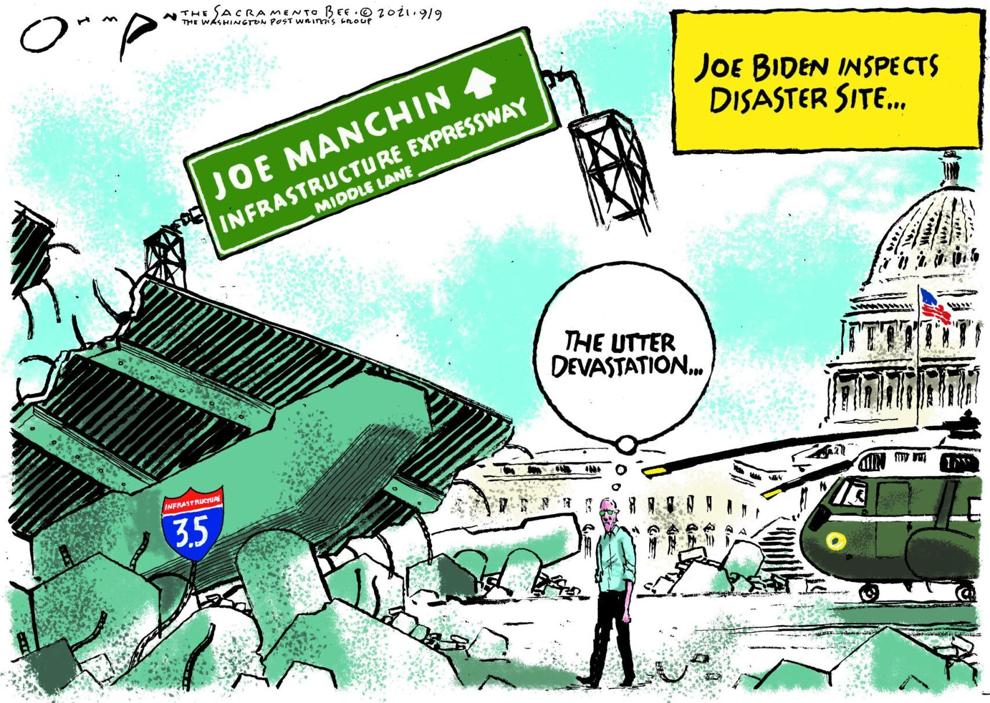 Clay Bennett cartoon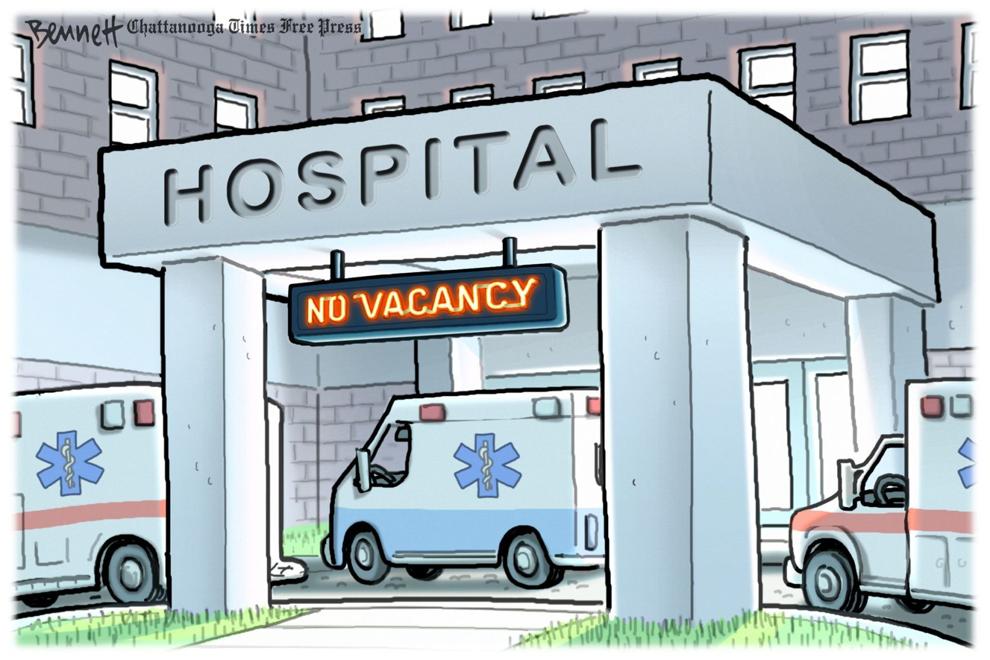 Clay Bennett cartoon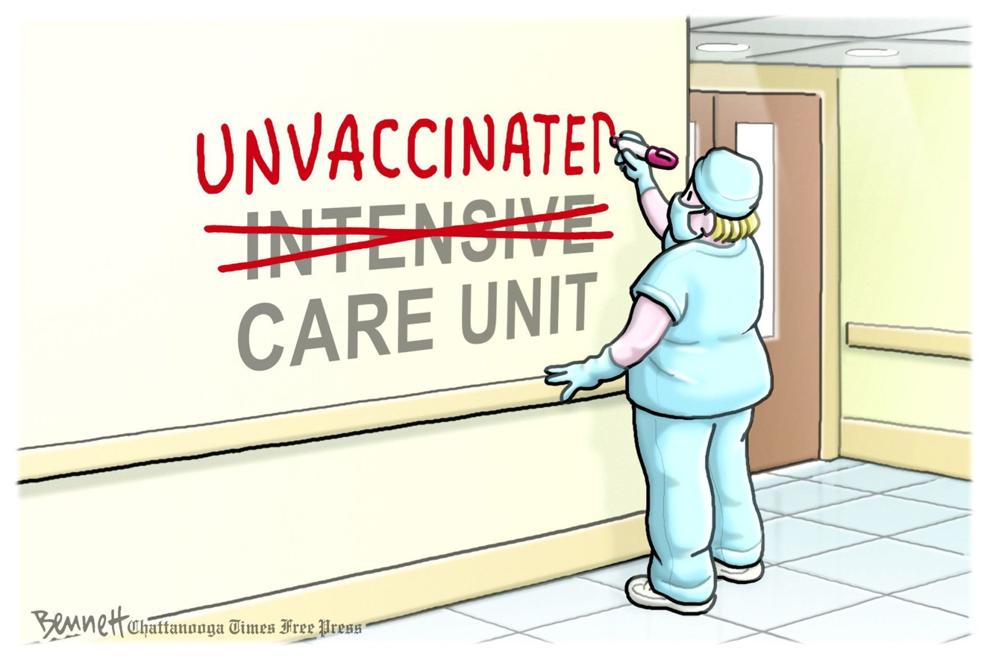 Clay Bennett cartoon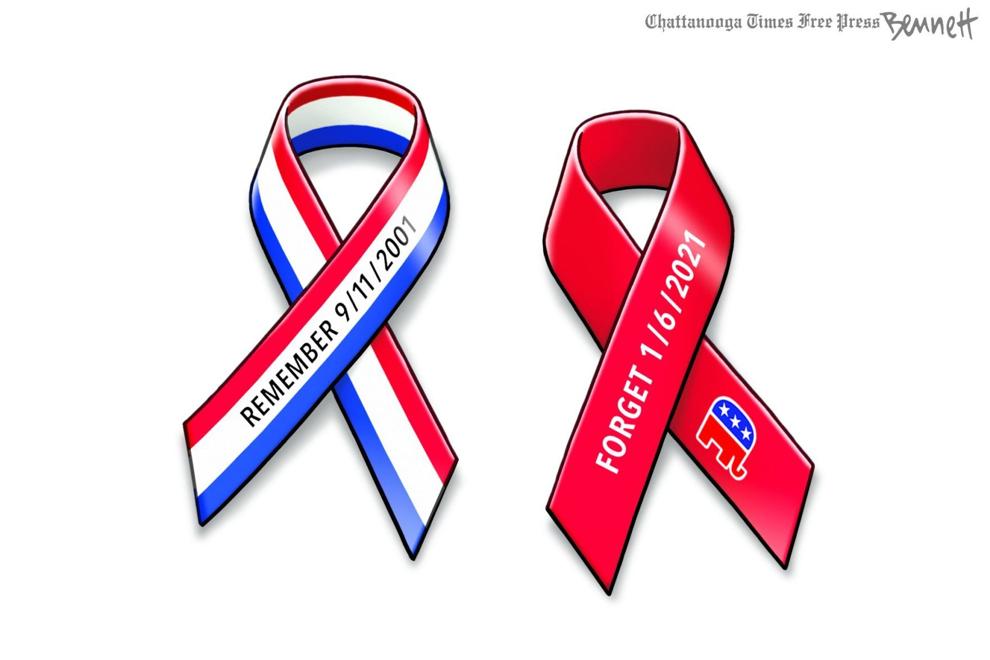 Jack Ohman, editorial cartoon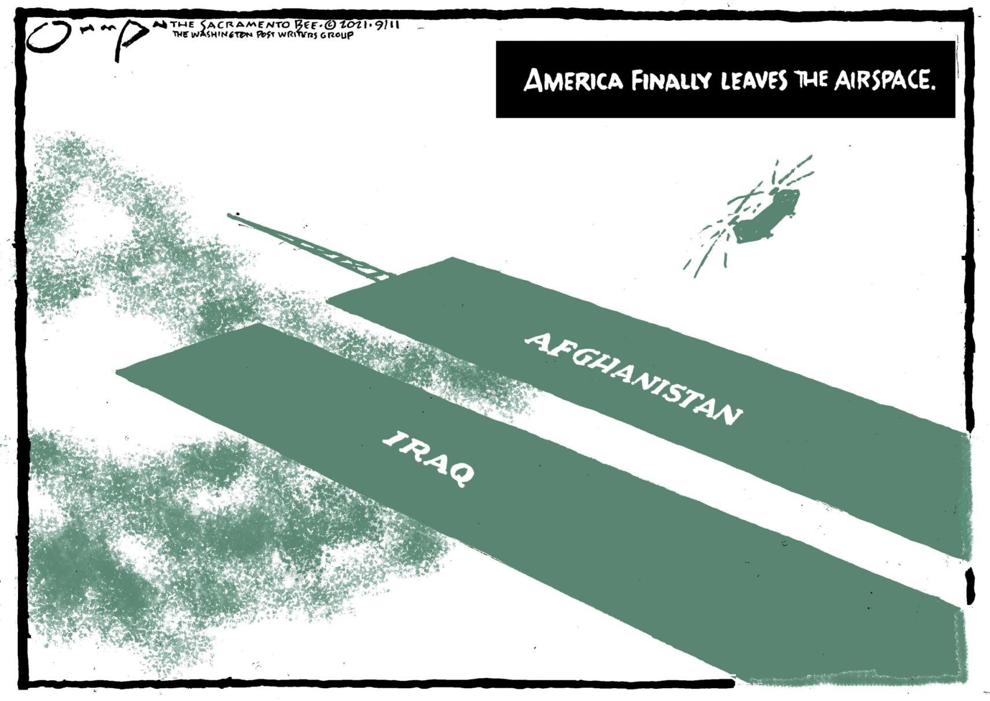 Jeff Danziger cartoon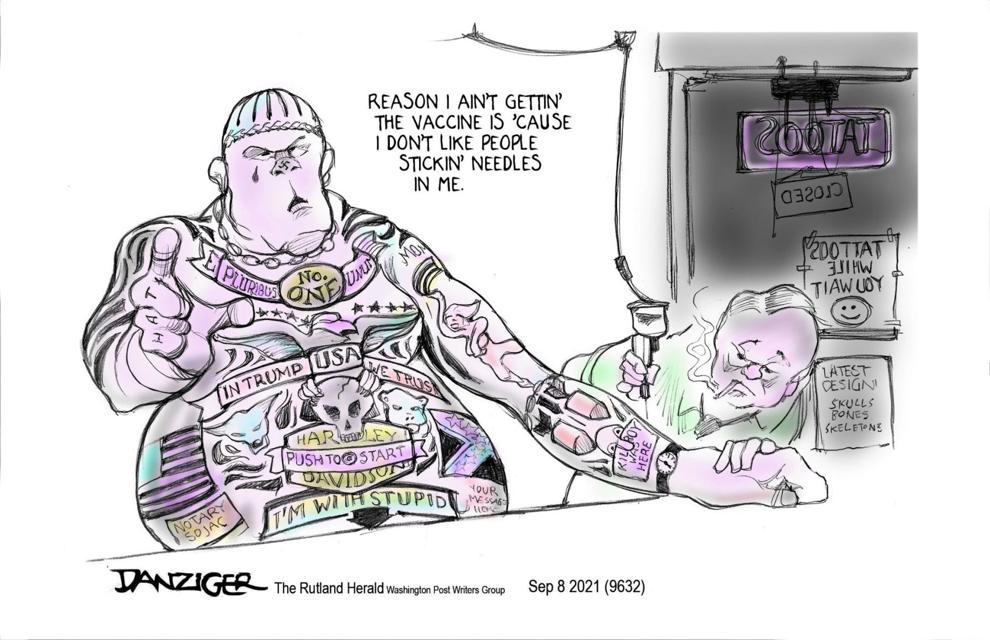 Jeff Danziger cartoon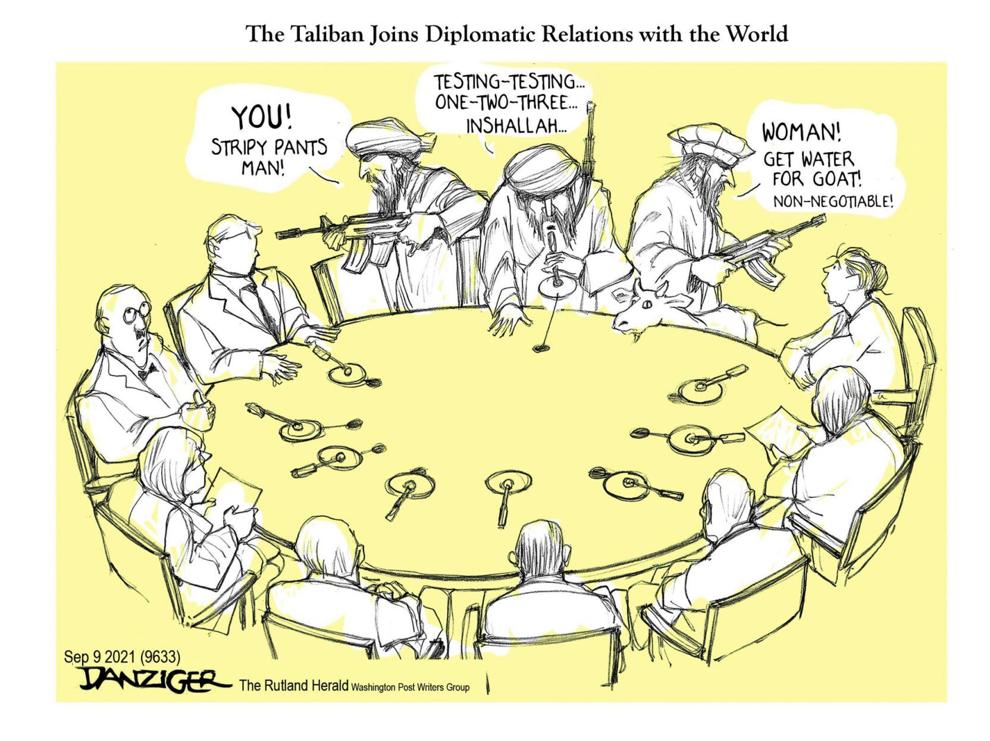 Jeff Danziger cartoon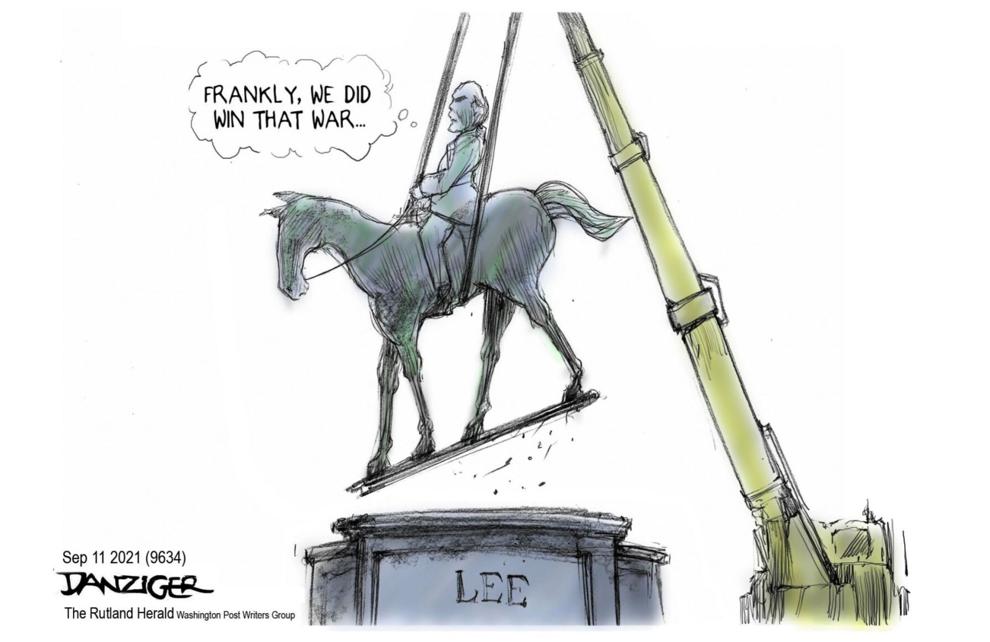 Lisa Benson cartoon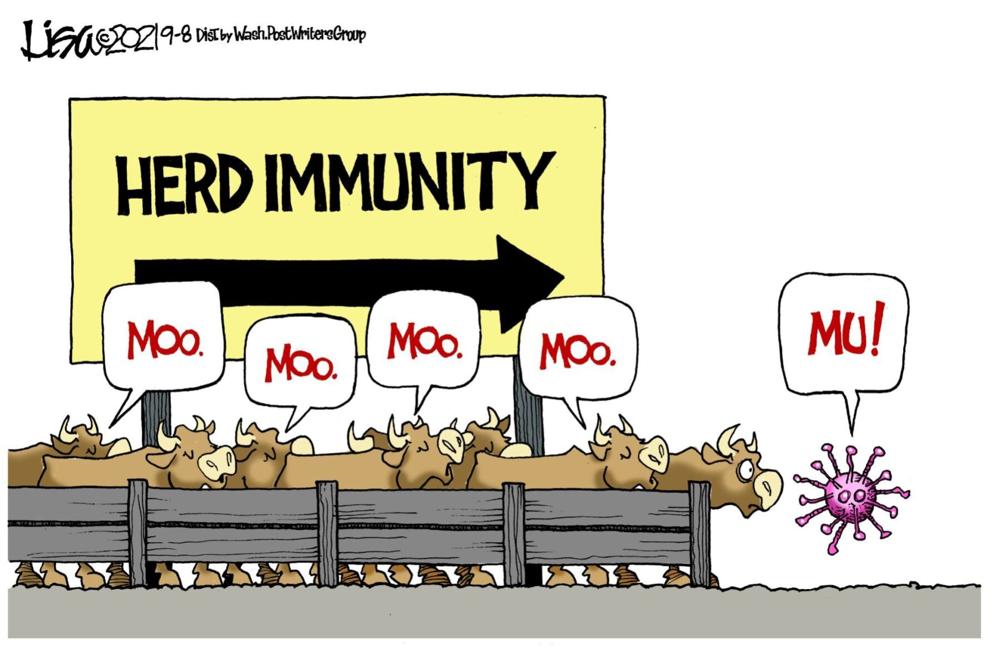 Lisa Benson cartoon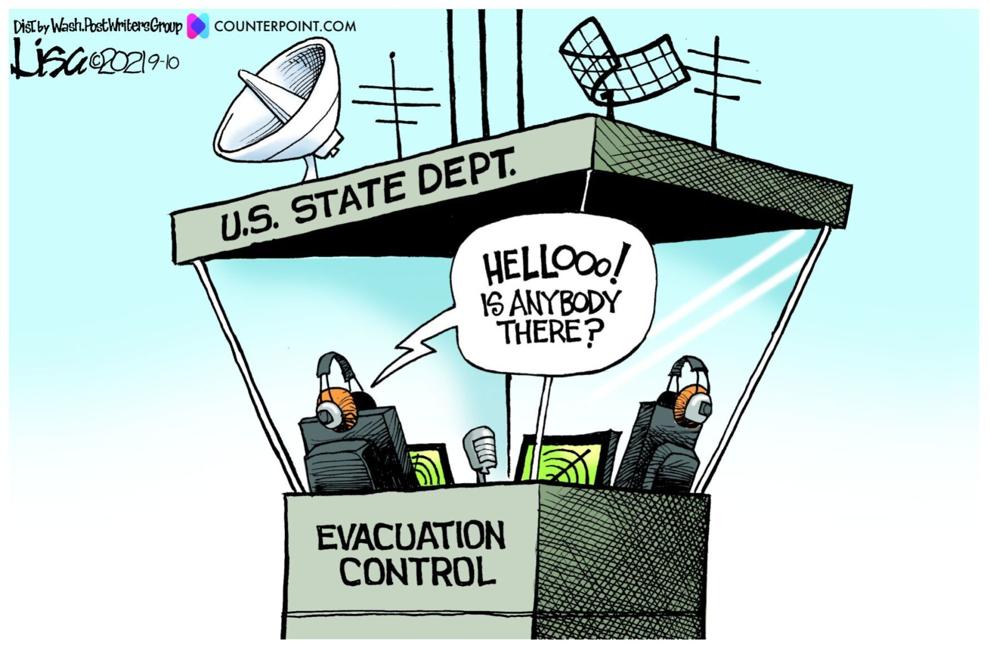 Lisa Benson cartoon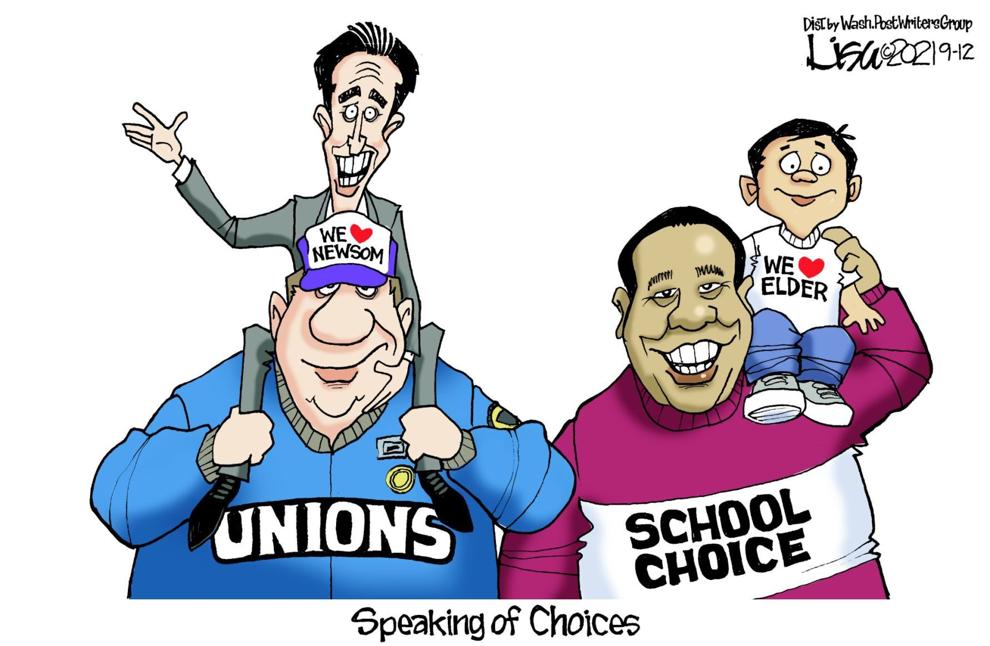 Tim Campbell cartoon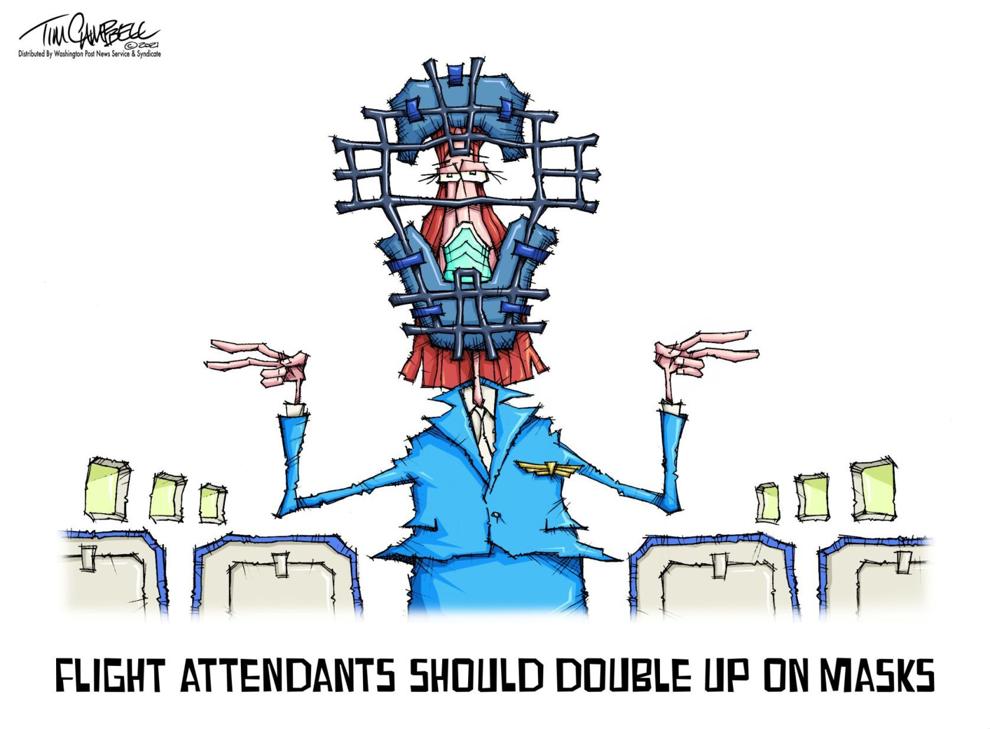 Tim Campbell cartoon