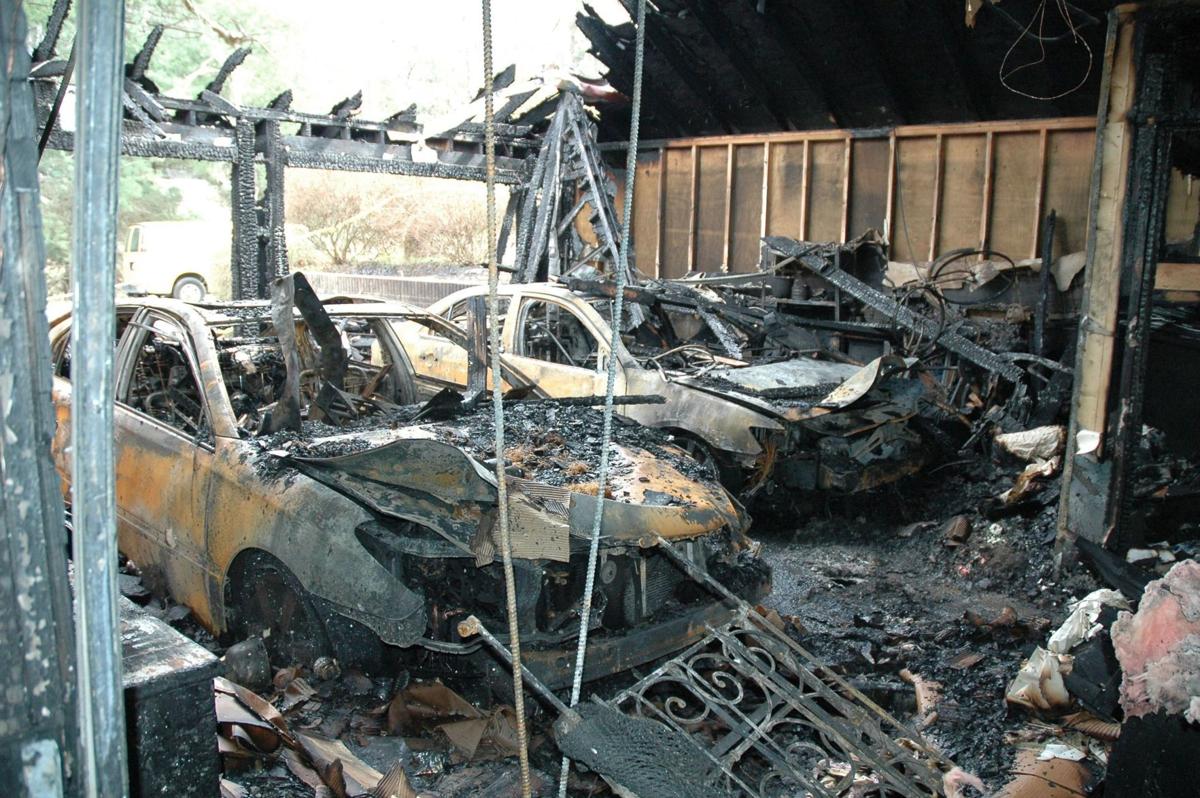 Just weeks before my family was set to move to Napa County in 2011, fire broke out in my mother's garage at her central Virginia home.
It started near the two cars, causing a gasoline-fueled inferno that spewed a toxic, sludgy black smoke through the house. Thanks to the quick work of a passerby, a career submarine officer who knew the danger of toxic smoke in an enclosed space, my mother's life was saved.
And through an incredible response from the local fire department, most of the house was still standing, but the horrible cloud of smoke damaged or destroyed everything inside, particularly anything made of paper or synthetic material.
My mother got out wearing her kitchen apron and still clutching the portable phone she had used to call 9-1-1. She was still clutching that phone when I arrived on the scene about 30 minutes after the flames were extinguished.
A neighbor she barely knew took us all in, and my kids and I stayed a week, dealing with the cleanup, the insurance, trying to salvage what we could. Eventually, since we were moving cross country, I had to leave my mother in the care of my brother, who lived an hour away.
The house was so severely damaged by the smoke and the water used to douse the flames that it needed to be gutted, pulled back to the studs and rebuilt entirely.
It was at least two years until some kind of normality returned to my mother's life, and even then, she had to move to a new home, closer to my brother. Her belongings were either destroyed or scattered among various cleanup businesses as they tried to remove the stinky, sticky film left by the smoke.
Her life became completely centered on that fire and the recovery — dealing with insurance, filing reports, battling contractors, tracking receipts. She became so overwhelmed that she could barely function sometimes, unable to sleep, unable to make decisions, sometimes unable even to form complete sentences.
Slowly she began to emerge, enjoying her new house, enjoying playing with my brother's two small children, who lived just a few blocks away.
But still, she lived among piles of boxes, with a hodgepodge of furniture.
When she died suddenly four years after the fire — probably an unexpected heart attack at age 76 — I was sure that her traumatic experience of the fire had more than a little to do with it.
Watching the horrible devastation here in California in recent years brings me back to my mother's difficult final years. Her horror and disorientation, her agonizing struggle to recover, are multiplied by the tens of thousands in our firestorms, which have wiped out houses by the thousands.
Even more so because in the recent fires, it isn't just a single house, but neighborhoods, landscapes, even entire towns that are altered beyond recognition.
Fire is a cruel disaster that can strike anyone at any time. And my heart breaks every time it returns to our communities.
Catch the latest in Opinion
Get opinion pieces, letters and editorials sent directly to your inbox weekly!