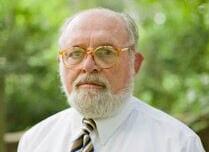 Admit it or not, like it or not, George Santos is cut from authentic American cloth. Yes, he's a current version, writ large, of the universal trickster, con artist and charlatan.
I'm hardly the first to point out the attraction of this common stereotype — or to ponder why it persists.
Most major American writers — among them, Irving, Hawthorne, Melville, Mark Twain, Edith Wharton, Faulkner, Flannery O'Connor — have created flim-flam characters.
Legions of lesser-known writers and filmmakers have chronicled the type as it has evolved to fit the times.
What's so special about the American variety?
For one, he (rarely she) represents the flipside of the sacred Puritan work ethic.
Earn your bread by the sweat of your brow? Early to bed, early to rise? Hmmm. If Poor Richard heeded his almanac's regimen, why was he still "poor"?
I mean, why sweat, toil, slave when you can simply trick women out of their virtue, gull saps out of their money and demagogue citizens out of their votes? Better yet, all three!
And, as most — but not all — will admit, saps are begging to be hornswoggled. And fearful or greedy pigeons are prime prey.
Political flim-flamming is a time-tested tradition, but with cable news and social media (and folks addicted to them), it's reached expanded dimensions.
Here's the current political sleight of hand: To use a fishing metaphor, troll a fear-inspiring issue by this public — abortion, gender identity, critical race theory, deep state pedophilia, "invading" migrant multitudes, assault weapon bans, taking government-sponsored prayer out of public schools and Christ out of Christmas — and they will bite like starving catfish after stink bait.
And then start a website chatted up on social media — call it, say, "Americans for the America Our Forefathers Fought and Died For." And wait for the money to roll in.
Meantime, while the suckers are frothing at the mouth, sending donations and stoking outrage in their online echo chamber, rob them blind. Reduce Social Security payments (while decrying "socialism"); take a whack at health benefits; satisfy the big-drug lobby; give corporate fat cats yet another tax cut and, to "balance the budget" despite the lost revenue, slash defense spending if you think you have to. All in the name of "patriotism" and "America First!"
Yes, George Santos (if that's his real name) is in the right, very right, party, the contemporary corruption of the Grand Old Party. He's a valuable vote, and true to his hustlin' type.
Even a hack scriptwriter can complete the following scenario:
"Confess, Santos, again and again! Weep copiously! Rend your garments! Say you were groomed by polysexual liberal grade-school teachers who shamed you for praying in public schools!
"Don't stop there. Become a televangelist! Start a Your Pillow company! Issue bitcoin trading cards!
"Man, oh man. The field is ripe for the harvest.
"But, above all, Santos, do not resign from Congress. Uncle Kevin (McCarthy) and your party need you!"
Take a deep breath here, gentle reader: You think this shopworn script can't play out in America today?
Brown, of Brevard, North Carolina, is the retired former dean of the journalism school at the University of Montana. He also was a professor of journalism and department head at Auburn University, edited a weekly newspaper and taught English and American literature. He wrote this for the Dothan Eagle in Dothan, Alabama.