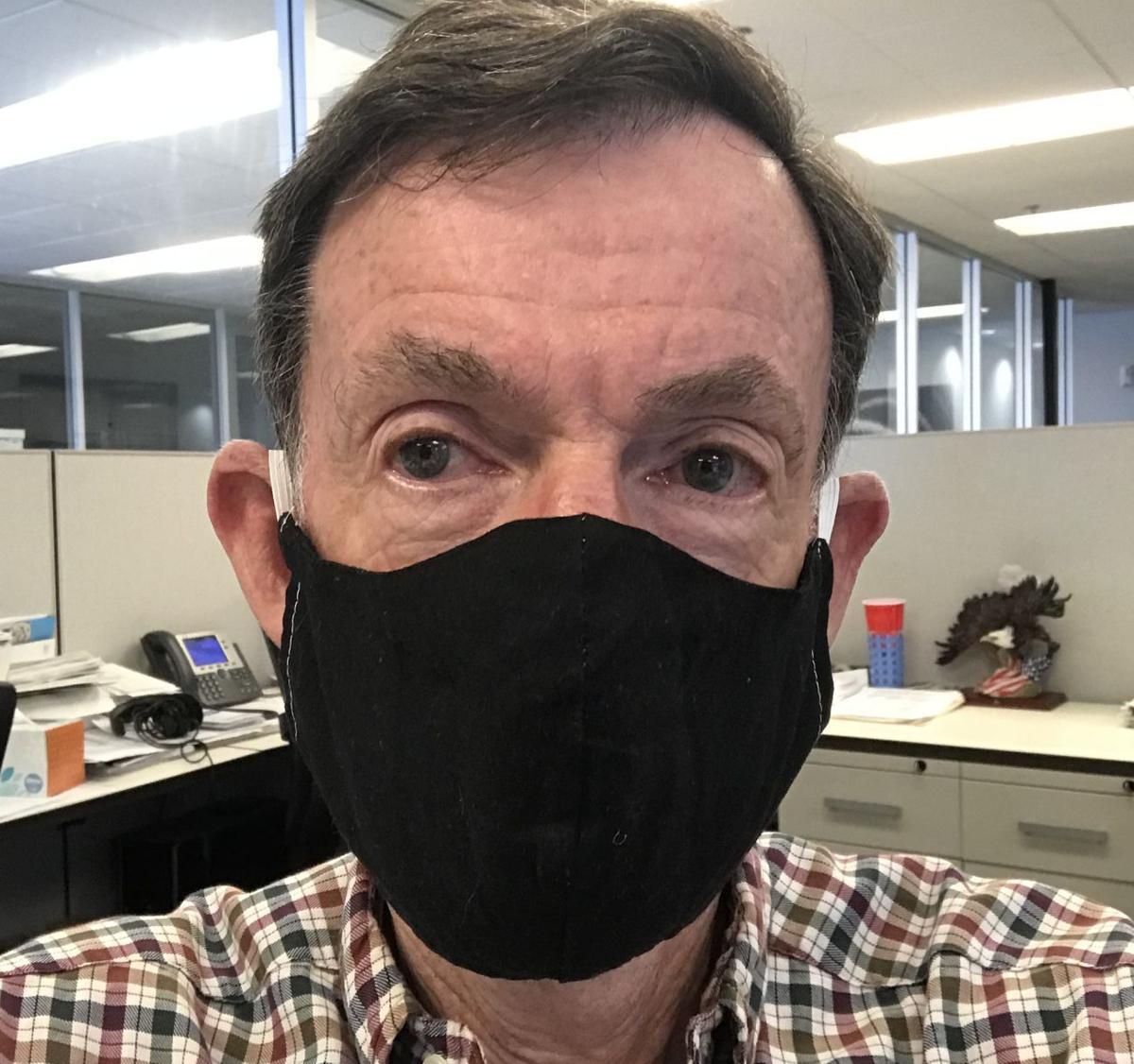 After 48 years and three months, I'll be retiring at the end of next week from the Register.
Some find my longevity impressive. Others accuse me of slacking. Would it have been so hard, Kevin, to make it to an even 50?
We're offering our best deal ever with this Editor's Special. Support local news coverage by subscribing to the Napa Valley Register.
Actually, it would have been. Once the idea lodged in my brain in February that it was time to go, there was no turning back. I was ready for something new — a concept that currently lacks all definition.
Register journalism is built around the daily news cycle. Once you plug into it, it won't let you go.
I came here in 1973 as a mere child. As the decades flew by, I was hardly aware of time's passage, although I had children who grew up and left home, facial hair that came and went and came again and I divorced and remarried.
During all that, the core of my life remained unchanged. I came into the Register newsroom every morning and committed acts of journalism.
I did it with an ever-changing cast of coworkers who were brilliant, quirky, and sometimes downright weird, but it hardly mattered. We shared the daily deadline and the satisfaction of being the first to tell readers something they would find informative, amusing, perhaps even infuriating.
What fun! And they actually paid me!
I had a front-row seat for Napa's evolution from a blue-collar town to a place that evokes lifestyle fantasies for millions. That's something that salt-of-the-earth me never saw coming.
When I got here, residential growth was in high gear. Napa was projected to become the size of Santa Rosa within decades — houses as far as the eye could see.
Then came the slow-growth backlash that has never let up.
As a reporter, I watched demographics change, downtown change, practically everything change. Never was there nothing to write about.
I'm leaving after a dozen years as city editor, which is a ridiculously long tenure for a job that mostly involves chatting with reporters and reading their copy.
Fortunately, I'm leaving with my weekly column intact. If I can continue with my Sunday musings, the Register plans to keep running them. In that sense, I'm not retiring at all. 
Apart from the ongoing column, what happens next in my life is a big unknown.
I've always been parsimonious with vacations. I've hardly ever been away from the job for more than a week at a time. 
All of which is to say I don't have much experience with leisure. Yet here I am, on the cusp of eternal leisure. Leisure as far as the imagination can see.
Everyone who's retired says I'll love it. I can gear down, discover what I like doing, then do it.
And what might that be? I don't have a good answer for you or myself. Hike, read actual books, watch more movies, cut down more trees, write cranky letters to the editor?
Cheryl, who is younger than I and plans to keep working, says not to worry. She'll help me think of things. Dinner prep, for example. How would I like to be her sous chef?
That's an exciting idea, Cheryl. I still have recipes from my bachelor days that I'd enjoy reviving.
Not those recipes, said Cheryl, who views me as having been the King of Quick Pasta. 
When we talked about my retirement last week, Cheryl mentioned casually that many men retire, then die in their first year. 
I'll pretend I didn't hear that.
Kevin can be reached at 707- 256-2217 or Napa Valley Register, 1615 Soscol Ave., Napa, 94559, or kcourtney@napanews.com.