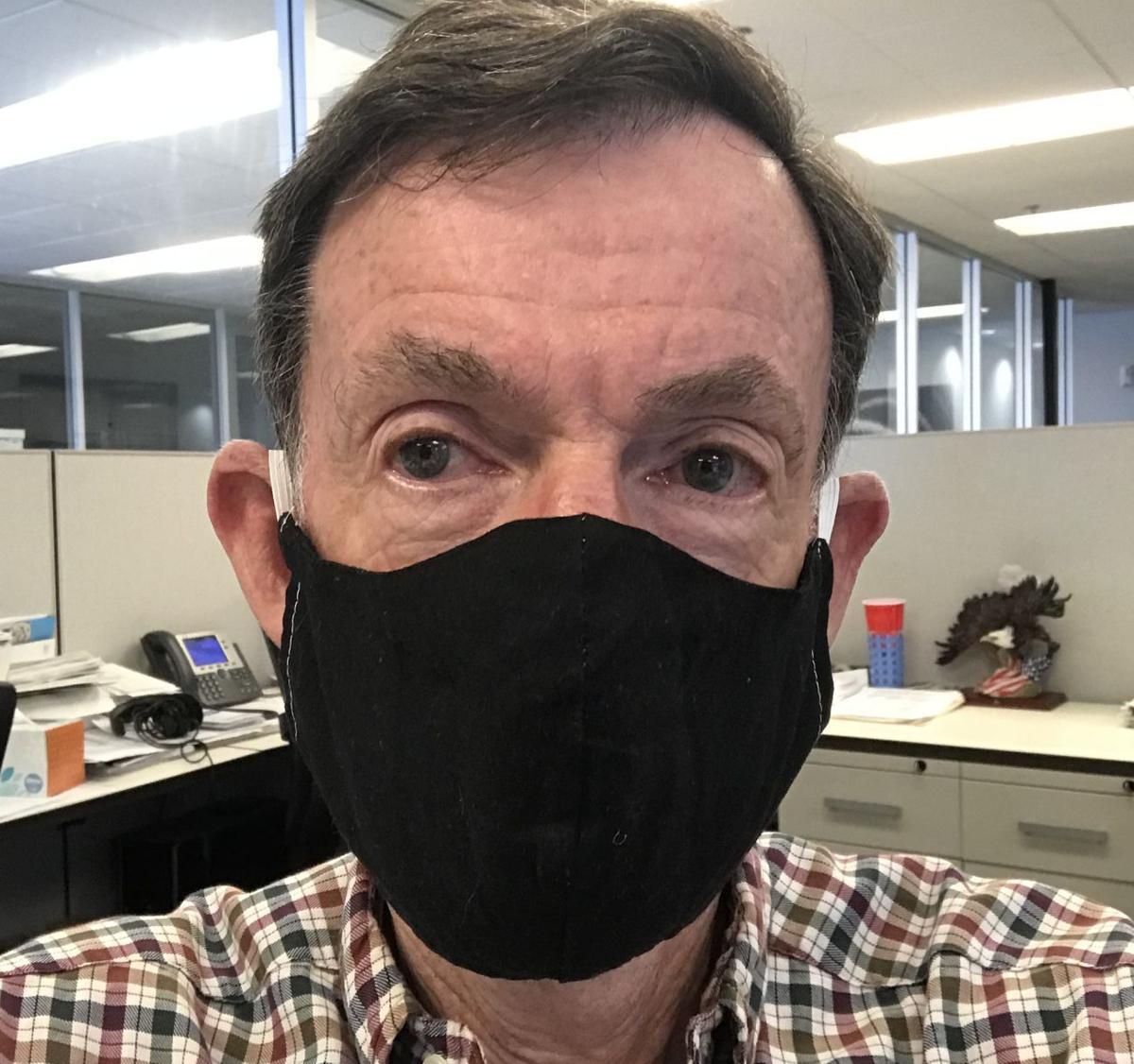 The Netflix series "Worn Stories" is about people and their clothing heirlooms. A pair of shoes, an air-brushed image on a T-shirt, even a codpiece can qualify.
In one poignant vignette, an adult son cherishes the blanket that his mother hand-stitched for him as a little boy while she was in prison.
Most of the spotlighted items aren't fancy. At a garage sale, you'd get pennies on the dollar. Their value is personal. They help tell the story of who we are and where we've been.
We're offering our best deal ever with this Editor's Special. Support local news coverage by subscribing to the Napa Valley Register.
Inspired by the series, I went in search of special clothes from my life. What did teen Kevin wear? Did I have anything handed down from my dad — perhaps one of his fat ties? What if I still had that brilliant '70s double-knit sports jacket made from spun petroleum fibers? 
My search was doomed from the start. Everything I own fits in five dresser drawers and a narrow, shallow closet. My early clothing history is missing. 
I have nothing worn in childhood, nothing that my parents ever touched. If my mom knitted her first-born — me — a blanket or sweater, there is no historical evidence.  
Why such a compact collection. Was I raised a refugee?
My best explanation: I grew up in a family on the move — fives states before I got out of high school. There was no ancestral home with an attic for retaining stuff.
That said, I did come up with one significant item after rooting around: my Army fatigue jacket, circa 1968, with "COURTNEY" and "US ARMY" stitched in black thread.
If you believe the jacket, I was once a soldier. I can hardly imagine it, but there it is, this olive drab jacket. 
You'd think I might wear it occasionally if only to evoke memories of the warrior I once was. But I do not. Never have. I just keep it, which may make me a sentimentalist of the first order. 
Jump forward 20 years. My next oldest clothing keepsake is my daughter Jenny's Napa High gym shorts from the 1990s. I jogged in them as recently as Friday. 
These blue gym shorts with "Indians" painted in gold could easily qualify as an ironic "Worn Stories." Jenny despised gym. 
Going through the drawers, mostly what I encountered was generic male clothing. Nothing with flare. Nothing with a hidden story. That's what happens when you only bring home 50%-off duds from the outlet mall.
There were exceptions. In my Marie Kondo drawer where 30 or so T-shirts are rolled and stacked just so, I came upon a cluster that I've considered too-special-to-wear. They memorialized UC Berkeley when Dennis went there and Sac State when Jenny was a student and the Van Gogh Museum in Amsterdam that I visited on a post-divorce trip long ago.
In the bottom drawer, deep down, I pulled out an over-sized sweatshirt not seen in years, a gift from the Blood Centers of the Pacific. I'd been a prolific blood giver once. Proudly so.
Only the sweatshirt's design was not cool. I keep it, but I don't wear it.
In the same bottom drawer, a homemade Christmas stocking with "KEVIN" stitched at the top. It was once put out on Christmas eve with stockings marked Jenny, Dennis and Nancy. 
I stared at that stocking for a long moment. What a special time of my life that was.
Kevin can be reached at 707- 256-2217 or Napa Valley Register, 1615 Soscol Ave., Napa, 94559, or kcourtney@napanews.com.