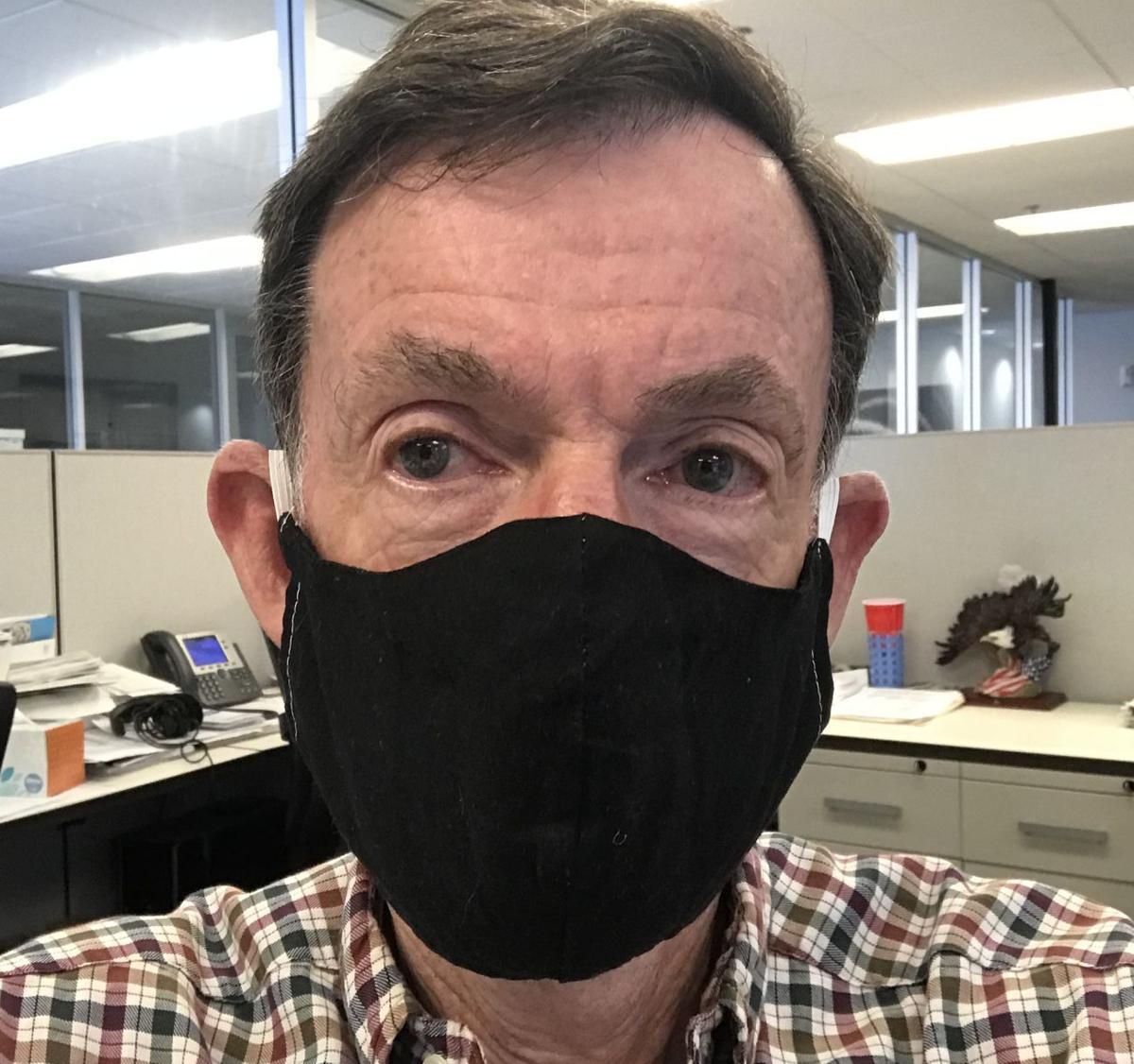 Never one to go a day without worry, I've slowly shifted my focus from the pandemic to the California drought. 
My enthusiasm for vaccinations and evolving mask protocols has me feeling practically buoyant about COVID this summer. 
We're offering our best deal ever with this Editor's Special. Support local news coverage by subscribing to the Napa Valley Register.
As for the drought, I fear landscape carnage. 
Consider the situation in St. Helena right now. Residential customers are being rationed 65 gallons per person per day, plus 2,500 gallons per month for outdoor use.
Water conservation in Napa isn't nearly as draconian. We're being asked to voluntarily cut consumption by 15% for the rest of the year.
But if this winter is another dry one? I don't want to think about it. But I do. Incessantly.
We have an unbelievable amount of landscaping at our place, all of it lovingly planted by Cheryl over the past 40 years. We have a water-sucking pool, too.
Were we ever limited to 2,500 gallons, the impact wouldn't be pretty. I'm reminded of the asteroid that wiped out the dinosaurs and much of life on Earth.
We are attempting to meet today's modest conservation challenge. We're doing the dishes once a day, collecting the cold water that comes from the faucet before it runs hot, taking shallower baths and faster showers. All of Cheryl's outdoor containers are now receiving household water doing double duty.
During the last drought, we let two of four lawns die and watched a third turn brown. Cheryl repurposed one of those dead lawns as a "meadow" with wildflowers that bloom riotously in spring.
Which led to irrigation creep. She began watering to extend wildflower season.
Two weeks ago I quietly turned off those sprinklers. This alone might cut our overall outdoor watering by 15%, I figured.
When Cheryl noticed, she turned the sprinklers back on. 
If prolonged drought becomes the new normal, there will be a lot of very unhappy ornamental trees, landmark trees, azaleas, rhododendrons, forsythia — and the list goes on and on — at our place.
Have you ever not watered something and then watched it die? How does a lifelong gardener deal with that?
Wilting landscaping may not rank among America's major problems, but on our parcel, it's enough to keep you up at night.
Jesse Duarte, editor of the St. Helena Star, interviewed Upvalley residents in 2014 to find out how they were coping with rationing limits much like today.
Some of their drought hacks included installing artificial grass, switching to throwaway plates and utensils, doing laundry at a laundromat, showering at the gym, flushing the toilet way less often.
Also, buying succulents for the yard, rejecting conventional fertilizer that makes plants grow so fast, and mulching. 
I'm sure all of these practices are worth consideration, but they don't really address the plight of someone who's spent decades creating an English garden with California touches and doesn't want to suddenly wake up to find herself at Anza-Borrego Desert State Park.
Maybe it rains this winter and we don't sink deeper into a drought cycle and our richly planted yard is given a reprieve.  
But maybe it doesn't rain and historical climate change continues to shake up the planet with droughts, more powerful storm,s and rising sea levels.
Then maybe the deaths of some 19th-century elms and the rhododendrons and azaleas beneath them, not to mention my two blueberry bushes and Cheryl's "meadow" won't matter a whole lot.
Catch up on Napa County's top news stories
Get unlimited digital access to the Napa Valley Register for just $3 for your first 3 months! Enjoy every article without restrictions and find tons of subscriber-only perks, such as access to our daily eEdition. Click here for details!
Kevin can be reached at 707- 256-2217 or Napa Valley Register, 1615 Soscol Ave., Napa, 94559, or kcourtney@napanews.com.